Human trafficking cases hit a 13-year record high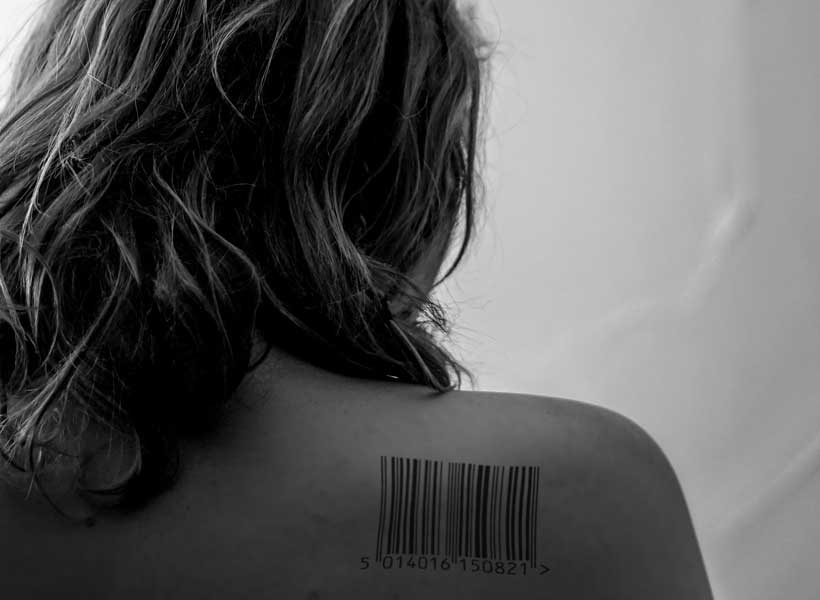 The latest Global Report On Trafficking In Persons, released on Tuesday by the United Nations Office on Drugs and Crime (UNODC) at UN headquarters in New York, shows a record-high number of cases detected during 2016, but also the largest recorded conviction rate of traffickers.
"The report was undertaken for a simple reason: if we want to succeed in confronting human trafficking in all its manifestations, we must better understand its scope and structure," said Yury Fedotov, UNODC's Executive Director as he presented the report in New York. "We need to appreciate where human trafficking is happening, who are its victims and who is perpetrating this crime."
According to the latest figures compiled by UNODC, the record conviction and detection rates could either be a sign that countries have strengthened their capacity to identify victims – such as through specific legislation, better coordination among law enforcement entities, and improved victim protection services – or, that the number of actual instances of trafficking has increased.
While in 2003 fewer than 20,000 cases had been recorded, the number of cases recorded in 2016 had jumped to over 25,000.
Despite improvements in data collection, impunity prevails
Over the last decade, the capacity of national authorities to track and assess patterns and flows of human trafficking has improved in many parts of the world. UNODC's report notes that this is also due to a specific focus of the international community in developing standards for data collection. In 2009, only 26 countries had an institution which systematically collected and disseminated data on trafficking cases, while by 2018, the number had risen to 65.
However, many countries in Africa and Asia continue to have low conviction rates, and at the same time detect fewer victims which, UNODC stresses, "does not necessarily mean that traffickers are not active".
In fact, the report shows that victims trafficked from areas of the world with low detection/conviction rates are found in large numbers in other areas of the world, suggesting that a high degree of impunity prevails in these low-reporting regions.
"This impunity could serve as an incentive to carry out more trafficking," the report warns.
Women and girls remain a major target
"Traffickers the world over continue to target women and girls," wrote Executive Director Fedotov, in the report's preface. 'The vast majority of detected victims of trafficking for sexual exploitation and 35 per cent of those trafficked for forced labour are female."
The report notes "considerable regional differences in the sex and age profiles of detected trafficking victims." In West Africa, most of the detected victims are children, both boys and girls, while in South Asia, victims are equally reported to be men, women and children. In Central Asia, a larger share of adult men is detected compared to other regions, while in Central America and the Caribbean, more girls are recorded.
Sexual exploitation, the top form of trafficking
Most of the victims detected globally are trafficked for sexual exploitation, especially in the Americas, Europe, and East Asia and the Pacific. In sub-Saharan Africa and the Middle East, trafficking for forced labour is the most commonly detected form. In Central Asia and South Asia, trafficking for forced labour and sexual exploitation are equally prevalent,
Other forms of human trafficking include: girls forced into marriage, more commonly detected in South-East Asia; children for illegal adoption, more common in Central and South American countries; forced criminality, mainly reported in Western and Southern Europe; and organ removal, primarily detected in North Africa, and Central and Eastern Europe.
"Victims can be in restaurants, fisheries, brothels, farms, homes, and even organ trafficking and illegal adoption," said Rani Hong, who survived child trafficking herself as she was taken from her family in India at age 7, submitted to intimidation, physical abuse and slavery, until she was sold for illegal adoption in Canada and later the United States.
"I was told by my witnesses that when I came into the United States, I was not able to walk because I had been locked in a small cage. This is what this industry is doing, and this is what happened to me."
Many other forms, such as trafficking for exploitation in begging, or for the production of pornographic material, are reported in different parts of the world.
Armed conflict and displacement, a key driver of human trafficking
The report shows that armed conflicts can increase vulnerability to trafficking in different ways as areas with weak rule of law and lack of resources to respond to crime, provide traffickers with a fertile terrain to carry out their operations, preying on those who are desparately in need.
Armed groups and other criminals may take the opportunity to traffic victims – including children – for sexual exploitation, sexual slavery, forced marriage, armed combat and various forms of forced labour. This is the case for example in sub-Saharan Africa, North Africa and the Middle East, South-East Asia and elsewhere.
In some refugee camps in the Middle East, also, it has been documented that girls and young women have been 'married off' without their consent and subjected to sexual exploitation in neighbouring countries.
In addition, recruitment of children for use as armed combatants is widely documented. UNODC's report notes that within conflict zones, armed groups can use trafficking as a strategy to assert territorial dominance, spread fear among civilians in the territories where they operate to keep the local population under control. They may also use women and girls as 'sex slaves' or force them into marriages to appeal to new potential male recruits.
The study shows that in all the conflicts examined for the report, forcibly displaced populations (refugees and internally displaced families) have been specifically targeted: from settlements of Syrian and Iraqi refugees, to Afghans and Rohingya fleeing conflict and persecution.
Notably, the risk faced by migrants and refugees travelling through conflict areas, such as Libya or parts of sub-Saharan Africa, is also well documented: in Libya, for example, militias control some detention centres for migrants and refugees and are coercing detained migrants and asylum seekers for different exploitative purposes.
"While we are far from ending impunity, we have made headway in the 15 years since the Protocol against Trafficking in Persons entered into force," said UNODC's chief Mr. Fedotov, as he noted that "nearly every country now has legislation in place criminalizing human trafficking".
"The international community needs to accelerate progress to build capacities and cooperation, to stop human trafficking in conflict situations and in all our societies where this terrible crime continues to operate in the shadows," he stated in the report's preface.
Natural Indications and solutions of weakened immunity within rampancy of Covid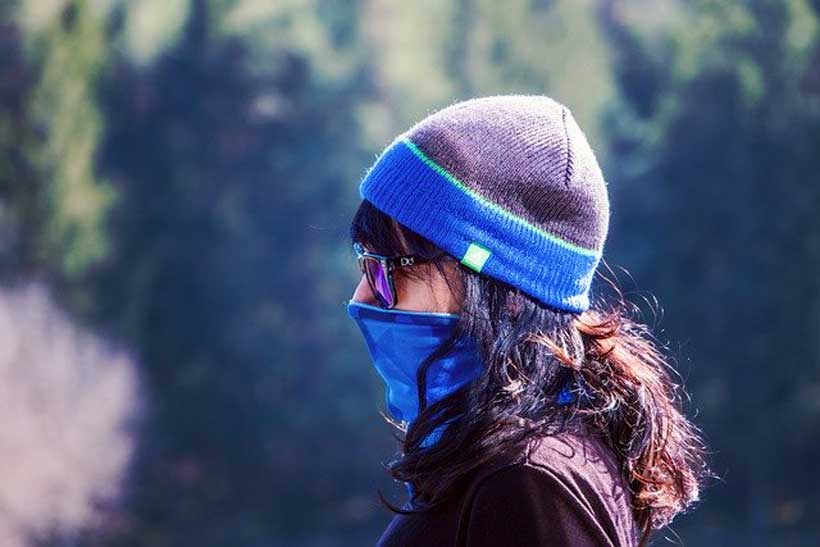 Worldwide different approaches have been taken to restrict the Covid-19 virus. Lockdowns have been immensely attributed to reducing the spread of Covid-19 almost everywhere on earth. Since last year lockdown bars people to visit doctors unless there is such a health emergency. Sometimes clinics and health care centers even stood as the hotspot for virus spread, turning the public extra cautious to visit those. People mostly remain confined in the home – "stay home stay safe", "work from home", "self-isolating", "quarantine" are the most adhered phrases for masses irrespective of the boundary of nations, which in turn increases the relevance of self-reliant health care system.
Given the need for the pandemic time's caution, here lay the refreshing facts to maintain or turn one healthy. The most efficient tracking system to resist any harmful alien component lays within the human body itself i.e. immune system or immunity. What if someone is empowered to check body immunity except visiting doctors, just with a few basic indications? The solutions that predict humans weakened immunity may caution humans to take better immunity management measures.
In humans, the bodily immune system protects the human body from viral, bacterial, fungal, or protozoan attacks. It defends the lethal pathogens to enter the human body. Sometimes, when a virus succeeds in entering the body, the strong immune system recognizes and manages the capacity to neutralize the same, making the human body even stronger and capable to resist anything odd from outside.
If a person often falls sick or feels down, the reason behind may be the weakened immune system of that person. So someone needs to know the signs that indicate a defective and weakened immune system which calls urgent lifestyle changes.
Persistent Digestive Disorders
Around 70% of the bodily immune system resides in the inward of the body. The bodily inward bacteria fight the pathogen and enhance immune health. These inward bacteria stimulate the growth of T- cells or Army cells, which are in charge of identifying self and non- self-cells and tissues.
Lower counts of these symbiotic bacteria in the human body can increase the risk of viruses, chronic inflammation, and even autoimmune disorders. Due to which the human body might suffer from the frequent occurrence of diarrhea, gas, or constipation.
Solution:
The food and beverages humans eat and drink decide most about digestive health and the balance of good and bad bacteria in the inward of the human body. Lessen quotient of intake of processed, saturated fats and artificial sugar can reduce stomach ailments. Including fiber-rich, proteinaceous, fresh-green, and nutrient-rich diet in daily intake supports the growth of good bacteria. Having an ample amount of probiotics and fermented food contain live and active beneficial bacteria.
Delayed Healing of Wounds
It is the immune resistance that enables the wound inflamed to prevent infections, growing new cells to form over the wound, and formation of scar tissue to heal the wound. However, if someone's immune health is not strong enough; it will restrict the regeneration of new cells making it difficult for someone's wounds to heal.
Solution: The immune system in the blood is meant to protect the wounds, control damage, and allow regeneration of the new cells. A balanced level of Vitamin D, C, and zinc trend towards better wound healing. The human body needs collagen from Vit. C and other wound healing supplements from Vit. D and zinc. In addition, the wound must be dressed and wounds heal faster if kept warm. Exposing a wound might slow down the healing process by allowing microbial generation on it.
Frequent Cold, cough, and fever
As per a few recognized research reports, adults on an average face about two to three occurrences of cold and allied symptoms each year. But if someone suffers from more frequent turns of cold and allied symptoms, then it indicates a weakened immune system. This might be because of the person's compromised lifestyle and adherence to hygiene. When someone doesn't follow hygiene practices, he/she is responsible for creating an environment that allows recurrent infections like cold to stage up.
Solution:
Include healthy hygiene practices in your daily routine that will restrict the viral particles from entering the body or building up or spreading easily.
Smoker's Chain
If someone is a smoker or chain smoker (smokes relatively constantly), he needs to understand that smoking directly affects the cells of the immune system and causes damage to the tiny hairs of the respiratory tract that normally help to clear out germs carrying mucus and debris.
Solution:
Smokers of any sort must quit smoking because the chemical found in cigarettes weakens the immune system.
Insomnia
If someone finds it hard to fall asleep, hard to stay asleep, or be compelled to wake up too early and not able to get back to sleep is certainly in the grasp of insomnia. Insomnia chronically makes humans lethargic and susceptive to several diseases. Prolonged insomnia or inability to fall asleep may completely disbalance the human immune system and in turn, increases the risk of being sick. There are proven records that "healthy sleep" stands as the best way to prevent Alzheimer's disease and there is a prominent connection between sleep and proper functioning of the immune system.
Solution:
The conditions necessary for good sleep, called "sleep hygiene," are needed to get properly maintained. There are some basic rules to get proper sleep like setting up a healthy bedtime routine i.e. go to bed and wake up every day at the same time, sleep in well-ventilated rooms and arrange circulation of natural air in the room, maintain the temperature, air humidity and pollution of the sleeping room, make sleeping space sound, noise and electromagnetic fields free.
Fatigue and Exhaustion
Even after having enough sleep, someone may experience unexplained fatigue and relapsing exhaustion. Sometimes those may certainly point towards something intense. Since the immune system is directly proportionate to the energy level, it implies that the body is trying to conserve energy to enhance the immune system and fuel immune energy during the battle with the traumatic situation.
Solution:
Yoga and exercise give a soothing effect to the heart and improves blood circulation across the body increasing the energy flow in the body. Those not only strengthen our nervous system but also stimulate the thyroid gland allowing fatigue and exhaustion to go away.
Anxiety and Stress
When someone is stressed, his/her body releases corticosteroids that suppress the effectiveness of the immune system by lowering the number of lymphocytes in his/her body. Stressed and anxious behavior can lead to unhealthy coping tactics such as smoking and alcohol consumption. stressful times.
Eat a balanced diet and follow a healthy lifestyle including yoga and exercise in your routine. "Laughter is the best medicine." Laughter relaxes the endothelium of blood vessels to expand, increasing the blood flow. Laughter generates vigorous breathing, which in turn sends more oxygenated blood through the body ultimately reducing stress hormones in the brain.
Solution:
A severely stressed person is recommended to see a psychiatrist. Emotional and social support from family and friends can help a person recover from
Amnesia
Research has begun at the University of California Irvine, on how the lockdown has affected people's memories. There is the report that even some amazing people who usually remember events like buying a cinema ticket 20 years earlier because they have highly superior autobiographical memory are finding they are forgetting things. The factor which mostly contributes to amnesia or memory loss is isolation. Lack of social contact affects the brain adversely and the effect of isolation is most serious among those who already experiencing memory difficulties and for patients with Alzheimer's Disease, levels of seclusion even determine the course of the disease. Though everyone has not felt lonely during the pandemic then there are other factors like insomnia, exhaustion, anxiety which contributing to amnesia. Office of National Statistics in the UK has found that rates of depression have doubled during the lockdown. Both depression and anxiety are known to have an impact on memory and may have a considerable role behind amnesia.
Solution
Living a healthy, socially connected lifestyle and keeping the mind active through artistic and creative acts may be a way forward to get rid of amnesia
In regular practice walking, even within the confinement of home, will bring the human's brain back to attention while moving makes a positive difference in memory. Do you have to sit at your desk for every meeting? Or do you work from home? If it's a phone call within, then walk in the room or balcony sitting on a chair instead. Make sure that weekdays and the weekends are different enough and do not merge them into one sort of activity. Writing and noting down more frequently and practicing Yoga can help lock downbound people to cope up with amnesia.
Disturbed menstrual cycle for women
A quarter of women are reported suffering from irregular periods. Reasons behind may be cumulative effects of lockdown including stress, anxiety, amnesia, overeating, etc. Most of the women find it difficult to work from home managing children without any domestic help. Financial crises even concern women the most causing adverse effect on their menstrual cycle. The complete isolation and static living create this irregularity.
Solution
Exercise, healthy diet, following hygiene, Self-care, cooperation, and backing of family members may relax women allowing them to enjoy a natural menstrual cycle.
You could have been black too: Describing racism in Venezuela
"Black woman! . . . if you were white and had straight hair / My mother told me in distress not to marry a black woman, because when she's asleep, she looks like a coiled snake / A black woman with a big nose doesn't cook for me, because she hides the mouthfuls in her nostrils"
The world is in the severe grip of Corona virus, countries are experiencing recession & economic downfall, millions of people are starving vanishing, and environment is abating. All this together, alarms world for the worsening future that might welcome us tomorrow. But still the capitalist class of developed nations is indulged in the debate of US/them. On the basis of primordial traits individuals are classified as either in-group or out-group. Consequently hatred, animosity and xenophobia is increasing generation by generation towards the minorities around the world.
Similar is the situation of afro-Venezuelan community around the world and predominantly in Venezuela. The afro-descendant group is target of hate speech, discrimination and racism. They are been called by various names such as vermin, mulatoo, barefoot, rabble, uncultured and inferior; mainly due to their afro-descendant identity. However the Venezuelan government denies the presence of racism, by asserting itself a racial democracy. A land which mixed heritage, embraces its café con leech or coffee with milk characteristic with pride.
History of afro-descendants in Venezuela dates back to 16th century, this era was significantly underlined for colonization by Spanish settlers. As the land was rich in natural resources supplementary workforces were brought from the third world countries. General belief system of elite of was "blacks have no soul and have very little intellectual capacity, so better if they perform task such as slavery". This is how African people first came to Venezuela, in order to work in the coca plantation. But no one was aware of the fact, this increased immigration; at one point of time might leads to numerically upsurge of afro-descendants at home. In 1979, customary practice of African slave trade was abolished, but till this time African community made almost 60% of Venezuela's population.
Afterwards to avoid the racial discrimination and hatred towards minorities. The Venezuelan nation adopted its mestizaje ideology and inculcated racial democracy. Which states that everyone is a mixed heritage, miscegenation. These elementary ideologies of Venezuela contradicts the presence of racism or racial divide in country. But realistically speaking racism is there, and unfortunately it is been masked due the mestizaje ideology. Closing the wounds of racism by making everyone a mixed.
The Racist treatment of afro-Venezuelan community is quite evident from their economic exclusion, social and political deprivation, hate speech directed towards them in popular music and lastly from their treatment in media. In short the state has been narrow-minded in providing social, economic, political and cultural values to its non-white majority.
Systematic exclusion of afro-Venezuelans from the economic system and job opportunities intensify the grievances of Afro-Venezuelans. Lack job opportunities for blacks, and fortunately if there are some jobs; even in those places they are driven out of their offices or are target of continued racism. Quoting the example of former president of Hugo Chavez Perez who was been called as Negro and monkey due to his afro-descendant identity. Another case of discrimination was heralded was an ice cream parlor franchise, situated in Caracas published a digital advertisement asking for hiring of employees. But the job criteria confused people, as it represented a clear discriminatory stance towards non-whites, requesting employees with 'white skin' and a height of 1,70m. Representation of blacks in media is also pitiful. There are only a few black faces in media, anchor person, television celebrities even the Miss Venezuela are invariably white or off white. It also causes whitening of popular culture; and a stigmatization in society those who are whiter are better off & socially acceptable.
Social grievances of afro-Venezuelans are evident from the customary practices of Non-documentation, denial of birth certificates, denial of nationality, and lack of information on social security issues; such as access to pensions by older people for almost past 40 years. Apart from that only references to black people in school texts is of historical aside during slavery. Further stereotyping afro-Venezuelans and perpetuating racism. This is not only wicked but alarming, how a state can constantly discriminate its citizens. How a group of people can be denied of their fundamental human rights by the states and authorities.
Political grievances of Afro-Venezuelans are in the form of exclusionary nationalist ideology, African descendants are deprived of self-right, freedom of expression, self-determination, political and human rights. Taking into account the recruitment procedure of blacks in army, was also biased and in the interest of elite. As it that would provide elite the man power for army.
The core of the problem lies in the problematic group histories of Afro-Venezuelans as they being a product of slave trade. Historically deprived of rights and treated unfairly further generates the concept of degraded community. Labelling them as the one who lack soul, not born to live rather to practice slavery as lack in intellectual wellbeing further generates dishonored sentiments and exacerbates racism. The problem cannot be solved, as long as it is considered a problem of black community only. Discrimination against any community reflects humanity at its worse, and the norm keeps on expanding in other parts of the world as well. Therefore it is necessary to consider racism a problem of humanity. Strict measures must be taken to root out racism, to help humanity. If today you are silent on the matter, it means you are showing consent towards racism. So speak up against racism, if you think it's not right. Otherwise it will become a norm.
Educating Women in Pakistan: A Necessity For National Development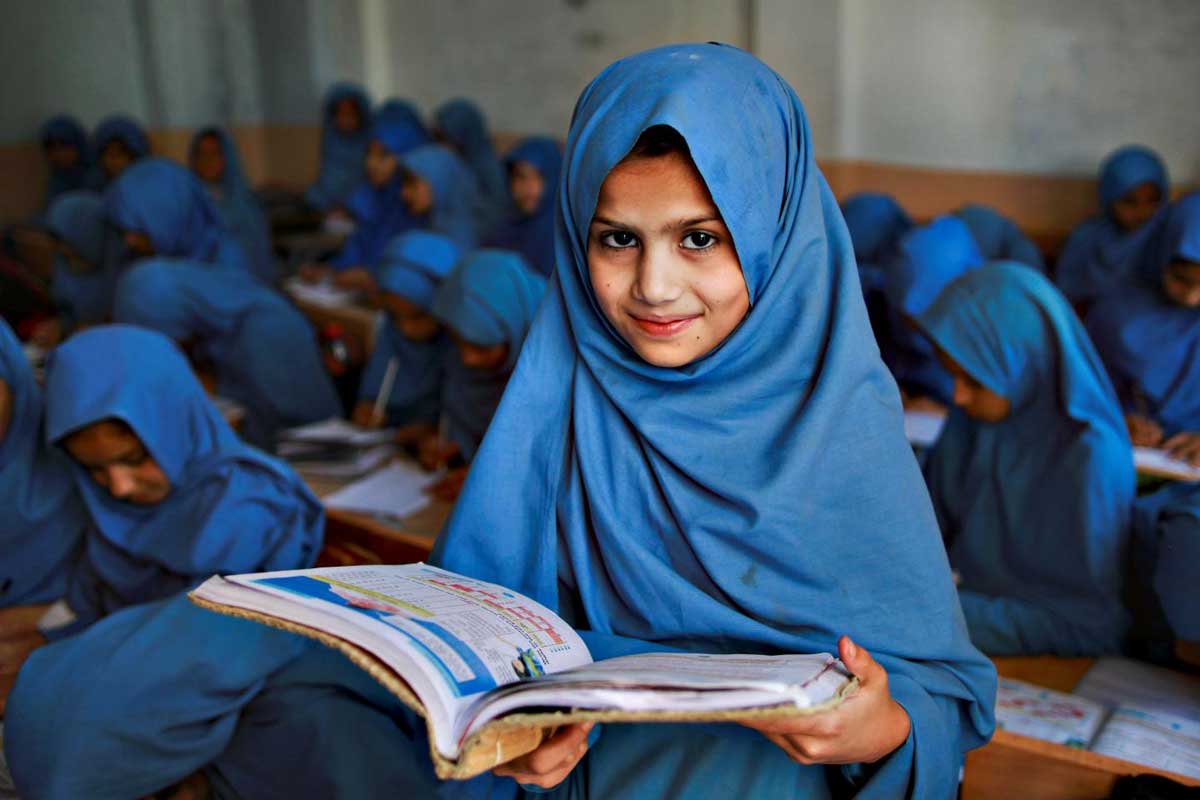 Education is fundamental to the success of any nation. Almost every developed nation recognizes its importance and lays great emphasis on its availability to every human being.
Education brings out the meaning of life and enables a person to make sense of the world around him. While on the other hand, an illiterate person fails to comprehend the essence of life and lives in ignorance.
Pakistan, the sixth most populous country in the world has grappled with the grave situation of illiteracy almost from the time of its existence and has one of the lowest literary rates on the continent. To put it narrowly, approximately 40% of its female population has not even received education at all. Thus, the major chunk of its population remains backward, which otherwise if educated could have proven to be a major source of social and economic development.
Women's education is inextricably linked to the well-being of society. A society comprises of both male and female members, and equally needs the contribution of women nearly as much as of men in maintaining and regulating its functions. However, women in Pakistan face great challenges in accessing education and are confined to play domestic roles only. Also, certain societies consider the education of women as taboo. This results in gender inequality and social disparity which ultimately impedes the growth of a nation.
Women, as a child bearer, not only holds great responsibility of proper upbringing of the child but also of a whole generation. This aspect can be underscored by the African proverb which says,
"If you educate a man, you educate an individual but if you educate a woman, you educate a whole nation."
Therefore, an increase in the education of women can profoundly improve human development outcomes such as child survival, health, and schooling. Education can bring phenomenal change in women's life as it increases their confidence and raises their status in family and society. It lends her voice which she can use to advocate her rights and also helps her to participate in political and social sciences. Pakistan cannot afford to neglect the education of women if it wants to modernize itself and until or unless its female population remains uneducated, it will continue to undermine the ideals of democracy that it so cherishes. There is no doubt that Pakistan is a country whose youth is imbued with great talents and if given adequate knowledge they can properly channel this talent to the country's advantage. This can only be achieved if gender disparities in literacy and education attainment in rural and urban areas of Pakistan are removed.
Women are also regarded as the weaker segment of society but through education, they can change their weakness into strength. It is also seen that women's education has a positive relationship with women's labor force participation rate which can play a significant role in reducing poverty and can contribute to sustainable growth in a developing country like Pakistan itself. Therefore, the government should invest in the education sector and especially in women's education. This should be on its priority list as it is necessary for national development and progress.
Hence, concrete steps should be taken to empower women by granting them equality and education so that Pakistan can set itself upon the path of success.