Georgia making clear progress on its reform agenda
In 2018, Georgia confirmed its strong commitment to political association to and economic integration with the EU, as highlighted by its government's high-level meeting with European Commissioners in November, and substantial progress in delivering on its Association Agreement commitments.
Today, the 3rd Association Implementation Report on Georgia was released. This report sets out the state-of-play of Georgia's implementation of its commitments under the EU-Georgia Association Agreement over the past year, ahead of the EU-Georgia Association Council, to be held in Brussels on 5 March 2019. The report highlights that continued legislative reform and steady implementation of rules and standards in line with the Association Agreement are crucial to allow Georgian citizens to fully reap the benefits of this close relationship between the EU and Georgia.
"The European Union and Georgia have excellent relations that we further intensified over the past year. Since March 2017, more than 300,000 Georgian citizens have been able to travel visa-free to the Schengen area for short stays, and since 2009, more than 63,000 businesses and farmers have received loans. The European Union will continue to accompany and support the Georgian authorities in implementing important reforms under the Association Agenda, which provides priorities for our joint work until 2020 – reforms that are bringing more and more benefits to Georgian and EU's citizens alike", said the High Representative/Vice-President, Federica Mogherini.
"The implementation of the Association Agreement continues to bring positive results to Georgian and EU citizens. The implementation of the agreed actions of our High-level Meeting back in November will provide further momentum to our relationship. The EU is Georgia's largest trade partner and we will cooperate to further develop Georgia's export potential. In September 2018, the first European School outside the EU was launched in Tbilisi, and Georgia is stepping up its participation in programmes such as Erasmus+, encouraging student and youth exchanges", said the Commissioner for European Neighbourhood Policy and Enlargement Negotiations, Johannes Hahn. 
This 3rd Report takes stock of Georgia's implementation of the Association Agreement and in particular the Association Agenda since the last EU-Georgia Association Council of 5 February 2018. Overall, Association Agreement commitments, including as regards its Deep and Comprehensive Free Trade Area, have been implemented in line with agreed timelines. Over the past year, Georgia has made progress in strengthening its democratic institutions, in the framework of the constitutional reform process and public administration reform. The Presidential elections were held in an overall competitive environment but also raised some shortcomings. Modest progress was made in reforming the justice sector, but challenges remain to consolidate the results achieved and to make further progress in this area. In that regard, it is noteworthy that the 4th wave of legislative reform was initiated upon establishment of the Parliament-led platform for judiciary reforms. Going forward it is important for the Georgian government to continue fostering an open dialogue with all political actors and civil society. In the past reporting period, Georgian authorities also continued their efforts to tackle the issues regarding irregular migration.
The report underlines the benefits for Georgian citizens of the country's economic integration with the EU though the implementation of its Deep and Comprehensive Free Trade Area commitments. With the progressive approximation of technical regulations and standards with those of the EU, Georgia has been increasingly able to strengthen its participation in international value chains. Regarding external trade, the EU continued to be the most important partner of Georgia, with a 27% share in the country's overall trade in 2017. Preliminary data for 2018 suggests a continuation of this trend. The opening of the EU market to new animal-origin products from Georgia was an important milestone in this regard.
Last year marked the 10 year anniversary of the conflict between Russia and Georgia. The European Union continues to firmly support Georgia's sovereignty and territorial integrity within its internationally recognised borders. The European Union's commitment to peaceful conflict-resolution remains as strong as ever, through the work of the EU Monitoring Mission in Georgia and the EU Special Representative for the South Caucasus and the crisis in Georgia. In June 2018, the Georgian Parliament adopted a legislative package "A Step for a Better Future" to promote peace and opportunities for the people in Abkhazia and South Ossetia. Georgia also continues to be an important partner of the EU in the area of security, the fight against terrorism and transnational organised crime. Georgia also participates in the EU-led missions and operations, which contribute to increasing the resilience of countries worldwide and strengthening the EU's role as a global security provider.
Aviation Sector Calls for Unified Cybersecurity Practices to Mitigate Growing Risks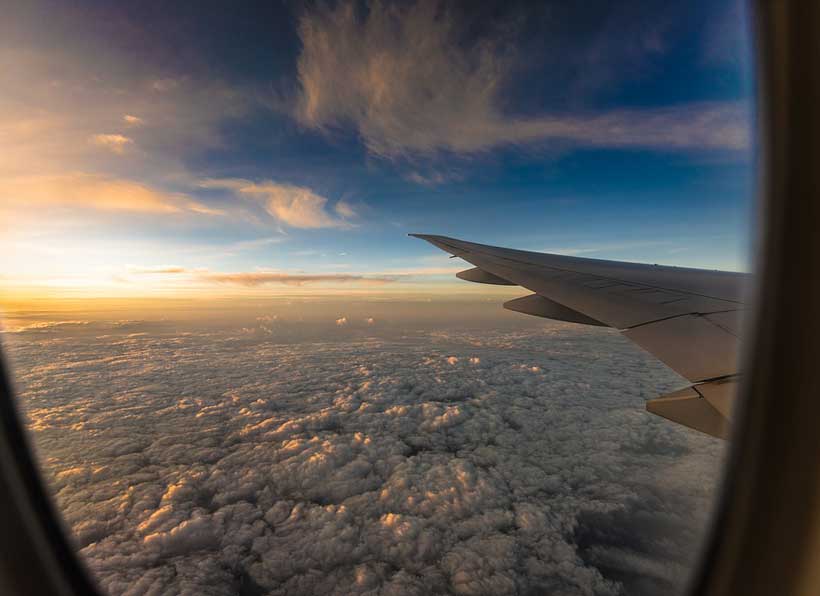 The aviation industry needs to unify its approach to prevent cybersecurity shocks, according to a new study released today by the World Economic Forum. The increased level of interdependencies can lead to systemic risks and cascading effects as airlines, airports and aircraft manufacturing take different approaches to countering cyber risks.
To guard against these risks and create a streamlined approach with civil aviation authorities, the World Economic Forum has launched the Cyber Resilience in Aviation initiative in collaboration with more than 50 companies.
The latest report, Pathways to a Cyber Resilient Aviation Industry, developed in collaboration with Deloitte, outlines how the industry – from airlines to airports to manufacturing and the supply chain – can work with a common language and baseline of practices. The report focuses on mitigating the impact of future digital threats on multiple levels:

International:
· Aligning regulations globally
· Establishing a baseline of cyber resilience across the supply and value chain
· Designing an impartial assessment and benchmarking framework
· Developing international information-sharing standards
National:
· Enabling reskilling
· Rewarding more open communication on aviation incidents
Organizational:
· Integrating cyber resilience in business resilience practices
· Ensuring risk assessment and prioritization
· Improving collaboration
"The aviation industry has developed a strong track record of safety, resilience and security practices for physical threats and must integrate cyber risks into this culture of safety and resilience," said Georges De Moura, Head of Industry Solutions, Centre for Cybersecurity, World Economic Forum. "A common understanding and approach to existing and emerging threats will enable industry and government actors to embrace a risk-informed cybersecurity approach to ensure a secure and resilient aviation ecosystem."
"The work of the World Economic Forum on aviation cyber resilience complements these global efforts led by the ICAO and is another excellent example of the importance of broad-based international collaboration among public and private stakeholders," said Fang Liu, Secretary-General, International Civil Aviation Organization (ICAO).
"Adopting a collaborative cyber-resilience stance and creating trust between cross-sector organizations, national and supranational authorities is the logical yet challenging next step," said Chris Verdonck, Partner, Deloitte, Belgium. "However, if the effort is not collective, cyber risks will persist for all. Further solidifying an extensive and inclusive community and developing and implementing a security baseline is key to adapt to the current digital reality."
The Cyber Resilience in Aviation initiative has enabled organizations to create plans as a community to safeguard against current and future risks. It convenes over 80 experts from more than 50 organizations across global aviation and technology companies, international organizations, trade associations and national government agencies. Major collaborators include ICAO, NCSC, EASA, IATA, ACI, Eurocontrol and UK CAA.
The recommendations and principles developed by the community have been published in a set of reports, allowing companies worldwide to learn from their insights and develop their own policies to ensure cybersecurity in aviation.
Wide Variations in Post-COVID 'Return to Normal' Expectations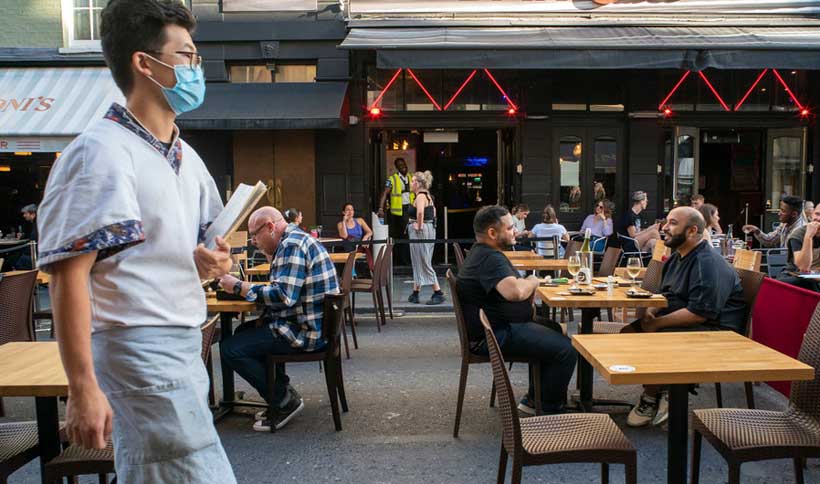 A new IPSOS/World Economic Forum survey found that almost 60% expect a return to pre-COVID normal within the next 12 months. including 6% who think this is already the case, 9% who think it will take no more than three months, 13% four to six months, and 32% seven to 12 months (the median time). About one in five think it will take more than three years (10%) or that it will never happen (8%).
Views on when to expect a return to normal vary widely across countries: Over 70% of adults in Saudi Arabia, Russia, India, and mainland China are confident their life will return to pre-COVID normal within a year. In contrast, 80% in Japan and more than half in France, Italy, South Korea, and Spain expect it will take longer.
At a global level, expectations about how long it will take before one's life can return to its pre-COVID normal and how long it will take for the pandemic to be contained are nearly identical. These findings suggest that people across the world consider that being able to return to "normal" life is entirely dependent on containing the pandemic.
An average of 45% of adults globally say their mental and emotional health has gotten worse since the beginning of the pandemic about a year ago. However, one in four say their mental health has improved since the beginning of the year (23%), about as many that say it has worsened (27%).
How long before coronavirus pandemic is contained?
Similar to life returning to pre-COVID normal, 58% on average across all countries and markets surveyed expect the pandemic to be contained within the next year, including 13% who think this is already the case or will happen within 3 months, 13% between four and six months and 32% between seven and 12 months (the median time in most markets).
Majorities in India, China, and Saudi Arabia think the pandemic is already contained or will be within the next 6 months. In contrast, four in five in Japan and more than half in Australia, France, Poland, Spain, and Sweden expect it will take more than a year.
Change in emotional and mental health since beginning of the pandemic about a year ago
On average across the 30 countries and markets surveyed, 45% of adults say their emotional and mental health has gotten worse since the beginning of the pandemic about a year ago, three times the proportion of adults who say it has improved (16%)
In 11 countries, at least half report a decline in their emotional and mental health with Turkey (61%), Chile (56%), and Hungary (56%) showing the largest proportions.
African fisheries need reforms to boost resilience after Covid-19
The African fisheries sector could benefit substantially from proper infrastructure and support services, which are generally lacking. The sector currently grapples with fragile value chains and marketing, weak management institutions and serious issues relating to the governance of fisheries resources.
These were the findings of a study that the African Natural Resources Centre conducted from March to May 2020. The centre is a non-lending department of the African Development Bank. The study focused on the impact of the Covid-19 pandemic in four countries – Morocco, Mauritania, Senegal and Seychelles. The countries' economies depend heavily on marine fisheries. The fisheries sector is also a very large source of economic activity elsewhere in Africa. It provides millions of jobs all over the continent.
The study dwells on appropriate and timely measures that the four countries have taken to avoid severe supply disruptions, save thousands of jobs and maintain governance transparency amid the ongoing global uncertainty and crisis.
Infrastructure shortcomings include landing facilities, storage and processing capacity, social and sanitary equipment, water and power, ice production, and roads to access markets.
Based on the findings, researchers made recommendations to strengthen the resilience of Africa's fisheries sector in the context of a prolonged crisis, and looking ahead to a post-Covid-19 recovery.
The report strongly advocates for:
– Increased acknowledgment of the essential role of marine fisheries stakeholders and the right of artisanal fishermen to access financial and material resources.
– Strengthening the collection of gender-disaggregated statistical data in a sector that employs a vast number of women and youth.
– Establishing infrastructure and support services at landing and processing sites of fishery products, with priority access to water.
– Investing in human capital to ensure high-level skills in the different areas of fisheries management.
– Improving governance frameworks by encouraging the private sector and civil society to participate in formulating sectoral policies and resource management measures.
The study recommends urgent reforms to make marine fisheries more resilient and enable the sector to contribute sustainably to the wealth of the continent's coastal countries.
Marine fisheries are a crucial contributor to food security and quality of life in Africa. Good nutrition is a key factor to quality of life, and the marine fisheries sector supports the nutrition of more than 300 million people, the majority of whom are children, youth and women. It also provides more than 10 million direct and indirect jobs.
Dominated by artisanal fishing and traditional value chains, the fisheries sector in Africa is mainly informal and is rarely considered in public policies or in assessing the wealth of countries.
Like other sectors, the African fisheries sector has been severely hit by the Covid-19 pandemic. Covid has affected supply markets and regional trade. This has resulted in substantial economic losses for most households that depend on fisheries.