Russia's Huawei 5G Conundrum
The action being taken by various governments to limit the involvement of China's Huawei in the provision of equipment for 5G has brought into sharp-focus an issue that has been around for some time, but is now becoming more acute for national security of individual countries. That is, how to ensure that purchased Information and Communication Technology (ICT) hardware and software does not contain aspects, either at time of purchase or later, that offer the possibility of being maliciously used on a large scale – either for espionage or sabotage of crucial national infrastructure.
Australia has totally banned the use of Huawei equipment in its future 5G telecommunications network, while the US has banned its use by official organizations. The US, UK and a number of other developed countries may eventually follow the Australian lead.
Recent focus has been very much on 5G because of the role that it will play in supporting the use of Artificial Intelligence (AI), Internet of Things (IoT), Cloud etc; and, the outsized role that Chinese companies in supplying much of the needed infrastructure (eg Huawei and ZTE) around the world.
The international developments seem almost certain to put Russia in a difficult position. Is it anti-Huawei, pro-Huawei, or somewhere in the middle. If it is in the middle, how does Russia ensure its national security interests?
A Russian National Technology Initiative (NTI) document in 2016 saw the world as being increasingly divided up into closed "economic-trade" blocks formed on the basis of a combination of economic and political issues. It was argued that these blocks, or "alliances, aim to develop and retain production value added chains" that are protected from outside competition by ensuring that their rules and standards become the norm. The NTI document went on to say that countries and companies which are outside these blocks/alliances and their value added chains cannot break into them because the technological standards have already been set to disadvantage them.
Thus, according to the document, the NTI was given the goal of making Russia "one of the 'big three' major technological states by 2035, and have its own high-tech specialization in the global chain of creating additional value". In order to achieve this, Russia will need is own block/alliance or participate in others in such a way that it becomes a leader in "developing and confirming international technical standards".
President Putin, in his address to the St. Petersburg economic forum on 17 June 2016, said: "Today we see attempts to secure or even monopolize the benefits of new generation technologies. This, I think, is the motive behind the creation of restricted areas with regulatory barriers to reduce the cross-flow of breakthrough technologies to other regions of the world with fairly tight control over cooperation chains for maximum gain from technological advances."
Then US Secretary of State played-up the security aspects of such economic-trade blocs: "I have worked from day one to emphasize that foreign policy is economic policy and economic policy is foreign policy. Without a doubt, these trade agreements are at the center of defending our strategic interests, deepening our diplomatic relationships, strengthening our national security, and reinforcing our leadership across the globe." "Even as we seek to complete TTIP and strengthen our bonds across one ocean, we know that our future prosperity and security will also rest on America's role as a Pacific power. Central to that effort is the adoption of (Transpacific Partnership) TPP."
However, given the prospective Brexit and the rise of Trump as an economic nationalist, such blocs seemed very unlikely when I first wrote about the NTI in 2016. Since then, Trump's strident America first approach to the economy, abandonment of TPP, and lack of interest in an US role in international security issues would seem to have confirmed my earlier view.
Nevertheless, "Western" concern about advances in Chinese technology, the way it is being acquired (allegations of IP theft and heavy-handed treatment of companies seeking to invest in China), and the way it is being used (Xinjiang) seems to be leading to at least partial technology blocs — with the possibility of broadening to aspects of international trade and investment.
Whereas the NTI idea of economic / trade blocs was largely based on the political and economic consequences of growing global value-added chains in high-tech and Russia's need to be part of this trend, we may now be in a situation where such economic / trade blocs will be formed by a perceived urgent need to tear existing high-tech value-added chains apart in the name of national security and create new ones. National Security is now very much in the driver's seat!
Putin's point about "attempts to secure or even monopolize the benefits of new generation technologies" remains valid, as does the issue — in a different form — of what bloc if any can or should Russia join.
Concerns about the security aspects of Huawei telecommunication equipment in the UK led to the establishment of the Huawei Cyber Security Evaluation Centre" (HCSEC). While Huawei pays the costs of this centre, it has no control over its operation. A HCSEC Oversight Board was established in 2014. Its fourth report in 2018 concluded that:
"5.2 The key conclusions from the Board's fourth year of work are:
It is evident that HCSEC continues to provide unique, world-class cyber security expertise and technical assurance of sufficient scope and quality as to be appropriate for the current stage in the assurance framework around Huawei in the UK ii. However, Huawei's processes continue to fall short of industry good practice and make it difficult to provide long term assurance. The lack of progress in remediating these is disappointing. NCSC and Huawei are working with the network operators to develop a long-term solution, regarding the lack of lifecycle management around third party components, a new strategic risk to the UK telecommunications networks. Significant work will be required to remediate this issue and provide interim risk management.
iii. The HCSEC Oversight Board is assured that the Ernst & Young Audit Report provides important, external reassurance that the arrangements for HCSEC's operational independence from Huawei Headquarters is operating robustly and effectively, and in a manner consistent with the 2010 arrangements between the Government and the company. The issue identified was rated as low risk and two further advisory issues were identified.
5.3 Overall therefore, the Oversight Board has concluded that in the year 2017-2018, HCSEC fulfilled its obligations in respect of the provision of security and engineering assurance artefacts to the NCSC and the UK operators as part of the strategy to manage risks to UK national security from Huawei's involvement in the UK's critical networks. However, the execution of the strategy exposed a number of risks which will need significant additional work and management. The Oversight Board will need to pay attention to these issues."
The qualified nature of the HCSEC reports has led to come commentators to offer strong support to the Australian bans on Huawei participation in Australian 5G. This is particularly the case with the ASPI International Cyber Policy Centre. The Centre's Tom Uren says that the contents of the four HCSEC oversight board annual reports (2015, 2016, 2017 and 2018) "show that it is very difficult indeed" to "assess products to make sure they won't be used to spy on us".
However, the underlying issue is broader than Huawei and 5G. A 2018 book by Olav Lysne concludes that:
"Industrialized nation states are currently facing an almost impossible dilemma. On one hand, the critical functions of their societies, such as the water supply, the power supply, transportation, healthcare, and phone and messaging services, are built on top of a huge distributed digital infrastructure. On the other hand, equipment for the same infrastructure is made of components constructed in countries or by companies that are inherently not trusted. In this book, we have demonstrated that verifying the functionality of these components is not feasible given the current state of the art. The security implications of this are enormous. The critical functions of society mentioned above are so instrumental to our well-being that threats to their integrity also threaten the integrity of entire nations. The procurement of electronic equipment for national infrastructures therefore represents serious exposure to risk and decisions on whom to buy equipment from should be treated accordingly. The problem also has an industrial dimension, in that companies fearing industrial espionage or sabotage should be cautious in choosing from whom to buy electronic components and equipment. Honest providers of equipment and components see this problem from another angle. Large international companies have been shut out of entire markets because of allegations that their equipment cannot be trusted. For them, the problem is stated differently: How can they prove that the equipment they sell does not have hidden malicious functionality? We have seen throughout the chapters of this book that we are currently far from being able to solve the problem from that angle as well. This observation implies that our problem is not only a question of security but also a question of impediments to free trade. Although difficult, the question of how to build verifiable trust in electronic equipment remains important and its importance shows every sign of growing."
The basic technical reason for Australia banning Huawei has been put forward by the head of its Signals Directorate: "5G is not just fast data, it is also high-density connection of devices – human to human, human to machine and machine to machine – and finally it is much lower signal latency or speed of response. Historically, we have protected the sensitive information and functions at the core of our telecommunications networks by confining our high-risk vendors to the edge of our networks. But the distinction between core and edge collapses in 5G networks. That means that a potential threat anywhere in the network will be a threat to the whole network. In consultation with operators and vendors, we worked hard this year to see if there were ways to protect our 5G networks if high-risk vendor equipment was present anywhere in these networks. At the end of this process, my advice was to exclude high-risk vendors from the entirety of evolving 5G networks."
The technical issues of 5G are very complex and there is no universal agreement in any country about the introduction and operation of networks. International technical standards are still being developed.  Initially, many basic 5G features will be delivered in most cases by upgraded 4G infrastructure, but getting the most out of 5G – in terms of speed and capacity – will require significant new investment in telecommunications infrastructure.
A controversial US proposal to build secure 5G as a "single, inherently protected, information transportation super highway" was produced by members of the US security establishment in early 2018 – and found its way into the public arena. The document says that presently "data traverses cyberspace through a patchwork transport layer constructed through an evolutionary process as technology matured". "Measures to secure and protect data and information result in an 'overhead' that affects network performance – they reduce throughput, increase latency, and result in an inherently and inefficient and unreliable construct. Additionally, the framework under which access and services are allocated is suboptimal, yielding incomplete and redundant networks. Without a concerted effort to reframe and reimagine the information space, America will continue on the same trajectory – chasing cyber adversaries in an information environment where security is scarce."
It goes on to say that "the advent of 'secure' network technology and the move to 5G presents an opportunity to create a completely new framework." "Whoever leads in technology and market share for 5G development will have a tremendous advantage towards ushering in the massive Internet of Things, machine learning, AI, and thus the commanding heights of the information domain." "The transformative nature of 5G is its ability to enable the massive Internet of Things." "Using efforts like China Manufacturing 2025 (CM2025) and the 13th Five Year Plan, China has assembled the basic components required for winning the AI arms race."
While the proposal for a such extensive government involvement in US 5G infrastructure seems to have been rejected, it does indicate the level of attention being focused on the issue.
The Russian Ministry of Communications is advocating that private Russian telecommunications companies share much of the 5G infrastructure, which may to some degree allow a more secure network to be built. However, this does not solve the problem of where to source the equipment.
What should Russia do if the concerns about Huawei and Chinese technology more generally start to lead to the formation of an anti-Chinese technology based economic bloc?
There is little reason to believe Russia will be any better than Western countries in evaluating the security related aspects of Chinese technology, and there would be a strong case for Russia to follow the lead of Australia, the UK, USA etc. However, there would be several arguments against such a course of action.
Firstly, Russia will not want to jeopardize its present good political relationship with China. Apart from energy sales the economic relationship between Russia and China is not strong, however geography means that Russia has a huge stake in the political relationship.
Secondly, if it is possible for Huawei and other Chinese companies to do the harmful things that are claimed then presumably non-Chinese suppliers could also do the same to Russia at the request (or demand) of their country's security agencies. While Western commentators make much of China's June 2017 National Intelligence Law that obliges "all organizations and citizens" to "support, cooperate and collaborate in national intelligence work", Western high-tech companies would almost certainly do the same when it comes to Russia given its very poor image in those countries and the perceived Russian threat to those countries.
Thirdly, at a purely technical level there is nothing to suggest that Russia could build 5G infrastructure without importing most of the equipment. While Russia has a solid reputation in the software field, Russian manufacturing capacity and quality is not high. Russia's efforts to promote the high-tech sector from the top have not been particularly successful. Even China is very dependent on crucial imported 5G components.
Fourthly, my September 2016 report on the NTI suggested that Russia needed to put more emphasis on using available digital technology rather than trying to develop new leading-edge products. In early 2017, the Russian government announced its "Strategy for the Development of the Information Society in the Russian Federation for 2017-2030" While much can be done using existing 4G infrastructure, a good 5G network will be necessary well before 2030 to maximize the benefits of the strategy as well as take best advantage of any NTI successes.
As things now stand, Russia is likely to use Chinese Huawei (and other Chinese) hardware while attempting to ensure that Russian software is used wherever possible. However, as already noted, this will be no easy task.
It is difficult to avoid the conclusion that when it comes to 5G and national security, Russia is between a rock and a hard-place. It has neither the 5G infrastructure manufacturing capacity of the US and China, nor any real friends that are capable of helping it.
Frank White says that there needs to be more international collaboration in the Space Sector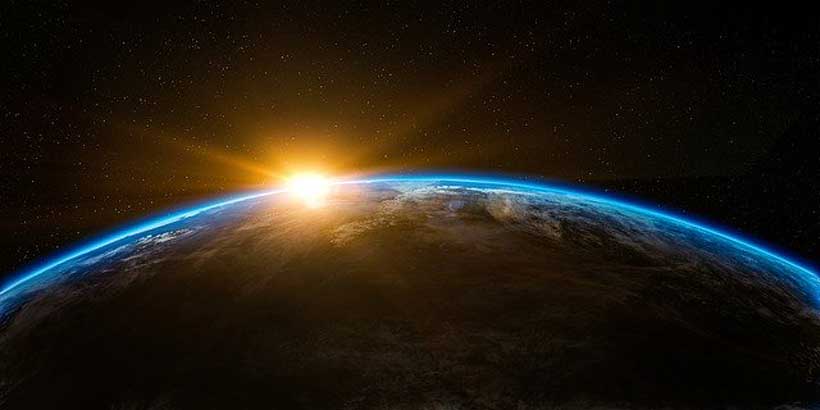 Space-exploration is not merely a scientific expedition. It is of immense significance as it has the potential to remind humankind of what it has forgotten. The fact that Earth in the larger universe, is a very tiny planet.
Our social divisions and hierarchies really do not hold much meaning when we consider the larger challenges that we collectively face as a species. The choices that we make today are going to impact the future generation, and our descendants would have to live with the consequences of our decisions.
Excessive focus on national priorities could provide short-term relief to our urges, but it is heavily detrimental to our interests in the longer run. Frank White, a space-psychologist who became very popular in public discourse due to the theory of the 'Overview Effect' which he devised, propounds on the basis of his personal experiences, that astronauts have a real potential to become agents of social change.
According to Frank, Space-travel alters and uplifts human consciousness, and enables us to build a newly found appreciation of Earth as a system. The astronauts who look at Earth from space, often come back and say that being there really made them feel a sense of togetherness. From outer space, the borders on Earth fade and make Earth look like a planet without distinctions.
This very much reveals why astronauts and their experiences have been a major object of psychological interest for White in his research.
The current pandemic has made it clearer than ever before that nations and people need to cooperate with each other to save the planet from larger existential threats. For the virus during this pandemic is coming at us irrespective of our nationalities.
Likewise, space-travel also reveals an opportunity to instil a humanitarian spirit and consciousness within us. But for that to become a reality, our space programs would also have to reflect this spirit of unity. Unfortunately, space-expeditions currently are often driven by specifically national aims and a fervour that is detrimental to the aspiration and hope of international cooperation.
The Space Force built by the U.S. for instance, has been largely justified as a response to the threats posed by other nations (The U.S. Space Force is the 6th independent U.S. military service branch, tasked with missions and operations in the rapidly evolving space domain). Frank White, on the contrary, aims to build a human space program that would reflect a global commitment towards the aim of exploring the universe. It would aim at enabling the brightest of astronauts from all across humanity to reach space, and not segregate them on the basis of nations. Building a new mental connection with the universe would be the prime motivator of such a project.
Space for Humanity as an organisation is working to sponsor citizen flights to space. The organisation founded by Dylan Taylor ensures that there is equal access and opportunity to go to space. Frank White is on the board of Space for Humanity too.
White believes that the International Space Station (ISS) deserves the Nobel Peace Prize because it fosters the humanitarian feeling of connectedness. The ISS has truly contributed in strengthening the spirit of peace, environmental thoughtfulness, and a cooperative attitude towards situations of conflicts and crises. Frank is one of the people who had written a letter to promote the ISS getting the Nobel Peace Prize this year. He urges people to rethink the reasons why the Nobel Peace prize was founded. The astronauts who work at ISS hail from different countries that are oftentimes at conflict, but when they traverse space together and work to build a station, they put all of it behind. In space, people truly realise the value and necessity for international co-operation and this changes their outlook on life.
The International Space Station (ISS) is a multi-nation construction project that is the largest single structure humans ever put into space. Its main construction was completed between 1998 and 2011, although the station continually evolves to include new missions and experiments. It has been continuously occupied since Nov. 2, 2000.
The opportunity of space-travel could bring us closer to each other and drop down the age-old tribal divisions artificed by social structures intended to separate us. A deeper mental bond with the universe, would emanate out of the realization that Earth is, but a smaller part of a much larger system, and not a whole in itself.
The pandemic has given us a strong reason to stay united at a time of crisis, and White hopes that after discovering the vaccine for the virus, people would not forget what these times were like, and rather take inspiration from it and retain the spirit of international cooperation and empathy.
White's primary contribution to space psychology remains the Overview Effect, where he highlights the "Earth-out-of-sight" experience. The farther away from Earth one goes, deeper would be the shift and elevation in consciousness. For it would give one the ability to look at our planet as one single beautiful, blue entity; where borders would look artificially constructed and the barrenness of huge patches of land would alert us to the singular threat that should actually instigate a deeper alarm and united response from the international community; the threat of environmental deterioration, which directly thwarts Earth's ability to sustain life.
For it is really difficult to build life-like conditions on any other surface in the universe.
It is only on Earth that human beings are able to enjoy protection from harmful radiations. If we were to inhabit Moon or Mars in the near future, the possibility of genetic mutations or the threat of diseases such as cancer proliferating is something we would seriously have to think about.
Moreover, Frank speculates that people might not be willing to go on a one-way mission to Mars. The threat of homesickness and depression could become too real.
The global market of advanced electromechanical technologies
In 2019, the last year for which we have complete data, the global industry of transformers and similar technology was estimated to be worth 60 billion U.S. dollars.
The world of the future will be increasingly electrified and energy, in particular – anyway abundant – will be used ever more economically, rationally and selectively.
Here the companies operating in this sector will work more in the future: not only tools and devices that use electricity, but smart machines that save and control electricity, thus protecting the environment and also mankind.
A double function in the same device that is not found in other types of energy and technologies of motion and industrial processing.
Electricity – often naively praised by Futurists – will be the real energy of the future: in 2050 global demand for electricity will be 38,700 terawatts per hour, about 30% higher than the levels reached in 2006.
A terawatt is equivalent to 1,012 watts. A watt is equal to one joule per second, but a joule is equal to the energy transferred to or the work done on an object when a force of one newton acts on that object in the direction of the force's motion through a distance of one metre.
Finally, the newton is the force needed to accelerate one kilogram of mass at the rate of one metre per second squared in the direction of the applied force.
Here are some memories of physics studied at high school that give us an idea of how wide, universal, rational and efficient the current electromechanical technology is.
And how it is by far the cleanest, most useful and reasonable technology. Certainly there is the parallel theme of energy sources, but the important aspect – at least for the time being – is that the "source" is quickly converted into electrical energy.
In Italy, also due to the particular conditions related to the Covid-19 pandemic, electricity consumption has decreased by 13%, but renewable sources of electricity have already exceeded 50%, while oil demand has fallen by 30% (and this will be the main driver of the Middle East geopolitical transformations) and the one for methane – a clean but non-renewable energy – by 18%.
It should be noted that electricity imports have plunged by 70%, due to a drop in markets and to greater and more efficient use, with a 7% increase in renewable energy imports.
Not considering the unpredictable pandemic cycles, electricity – its cycles, its prices and its technologies – is increasingly at the core of energy markets, while the consumption of non-renewable sources, linked to a sometimes still 19thcentury-style factory system – currently archaic and often even uneconomic -is declining structurally.
This holds true for the West, but also for the so-called Third World which, thanks to cutting-edge electromechanical technologies, could avoid the "Manchesterian" and maximum energy-dissipating phase that the West has experienced since the second half of the 19thcentury almost to date.
Hence the current but, above all, future increase in the size of the market for transformers and the other electrical energy production/processing systems.
From the so-called Pacinotti ring, discovered near Piazza dei Miracoli in Pisa, to current technologies, the rate of growth in the energy efficiency of electrical systems has been over 34% for every decade since 1950.
Compared to the other sectors, this is a truly remarkable result: the efficiency of non-renewable energy has grown, on average, by 14%, while that of non-electric renewables has risen by 16% per decade.
With a level of investment in the oil sector that, considering only technology, is incomparably higher than the rate of investment recorded for R&D in the electromechanical sector since 1950.
For some time, however, investment in renewables has been larger than investment in non-renewable energies, with a rate of development of new technologies that is higher in countries characterised by more recent or lower industrialisation. This is not strange. The particular conditions in developing countries have led all local governments to make careful assessments of environmental, energy, social and fiscal risks.
We will therefore overcome the old colonialist and now unreal idea of a developing world that opposes the West, competes downwards with standard costs or even becomes only a burden for the post-industrial West – an archaic Cold War concept that is no longer grounded scientifically.
In this case, the relationship between electricity, its production and its application to economic and social development will be pivotal.
Innovations in production mechanisms -far beyond the old Toyota system and the most modern "island" processing – will only and inevitably be possible by using electricity, which is the most "plastic" of energy systems and, above all, it is valid for both production and communication, social, service and non-directly productive activities.
You can still use oil to run a factory – stuff for suicide entrepreneurs – but it would be ridiculous to still use it to light houses up.
Electricity, as it is, also applies to factories and hospitals, cars and trains, as well as TV sets and computers.
Hence maximum energy flexibility but, above all, the possibility of using the same basic technologies also in very different sectors.
For shunt electrical reactors, which are essential in the electromechanical market of the future, a 6.1% Compound Annual Growth Rate (CAGR)is expected to be recorded between 2020 and 2025.
Hence fast increase in the efficiency of electrical systems and strong need to protect networks from unexpected voltage peaks, as well as complexity of the new motion transmission systems and, finally, their easy continuous control.
Everything suggests that this market will keep on developing strongly even after the above mentioned five-year period.
According to 2019 data, the reactor market is worth 2.9 billion U.S. dollars.
The drivers of this sector are, first of all, the stable growth of the electricity market, the users' very strong demand for greater system efficiency, but also the structural need to reduce losses in transmission systems or in Transmission-Distribution (T&D) systems, as well as in grid technology and in the various production-use-control systems for renewables.
There is also the expansion of investment (and of the market itself) in smart grids. This will be central in post-Covid-19 economies.
They are electricity grids equipped with smart sensors that collect information in real time, thus optimising energy distribution, often very considerably.
There has already been investment in smart grids alone to the tune of 200 billion U.S. dollars, at least until this year and as from 2016, of which 80 billion U.S. dollars in the EU alone, especially in the transmission sector, but most of the R&D funds will be shared between the United States and China.
Obviously besides smart grids and their efficiency, the issue of installation costs is being much studied.
This will be decisive for the deployment of these networks in Small and Medium Enterprises (SMEs).
As to the distribution of nuclear reactors – another key, but forgotten issue of electromechanics, which is not at all an "outdated" technology, but always (obviously) to be perfected and controlled, precisely with our smart networks and the above described electromechanical systems – we know that the United States still has 95 of them still in operation, France 57 – a legacy of De Gaulle's foresight – China 47, Spain 7 and Germany 7.
Italy has nothing, of course. We entrusted the main energy choices of our time to a popular referendum, full of hidden funding.
As Gòmez Dàvila said, "people do not elect those who take care of them, but those who dope them".
The robotics market is also in a phase of great changes.
It is expected that in 2025 the global market for industrial robots will be worth 209.38 billion U.S. dollars.
Just to give an example of the growth rate recorded in the sector, the year before forecasts pointed to 165.26 trillion U.S. dollars.
In 2019 the world market for robotics was worth 62.75 billion U.S. dollars, with a huge CAGR for our times of low profit, i.e. 13.5% from 2020 to 2027.
In the Czech language robot means "hard work", but it derives from an old Slavic root, rabota,which means "slavery" (etymology is always very useful) and robotics was born as the creation of automata that imitate-replace human work.
Just as Artificial Intelligence – another function with a very high electromechanical impact – was born to make a machine imitate human thought. It is not so, in fact, but this is what appears to users.
We could say this is an "analog" idea of the man-machine relationship, while I foresee that, in a short while, we will be able to imagine a "digital" connection between man, work and machine – just to use again the metaphor of electrical communication.
In other words, robots will most likely not imitate human work in its traditional forms, but will create their own autonomous working systems, outside the old factory system or the working mechanisms that Marxism considered "alienating", i.e. the transfer of energy and the "living" ideas of human work into the "dead" product.
As a basic idea, robots were born from a Czech Cubist painter. No wonder.
Probably we should still tell the story of how much contemporary art has influenced technology – also and above all in the myth of automation.
Just think here about ferro fluids and their compositions inside a magnetic field…the true birth of optical art…but we will talk about this later on.
Robotics was born in the 1960s as a project, but later as an industrial reality and finally as a system for perfecting human tasks and functions- at the time, above all, with regard to time, but currently in relation to the form and function of the product, besides the social connection it implies.
While the old factory system implies the mechanism of fragmented and divided work, linked to the production chain, the robot's new activity implies – in perspective – the use of labour force for command-control functions and not for the direct processing of the finished product.
There is the risk that in the future – as Nobel Prize winner Mike Spence and Barack Obama's economist Jason Furman said – the Fourth Industrial Revolution, which immediately takes over not only production, but also people's daily lives (the use of apps, banks, etc.) may quickly make society so unequal that it will no longer permit normal democratic representation and the very survival of the poor walks of society.
Revolution 4.0 and globalisation can become a toxic mix for modern societies, a mix that could lead them to forget not only Pellizza da Volpedo's Fourth Estate, but also the sacred Principles of the 1789 French Revolution.
Anot very recent – albeit very lucid – study by McKinsey's Global Institute comes to our help. It analyses the impact of labour automation on 46 countries, which account for 80% of the workforce, and also on 2,000 widespread work tasks and functions. McKinsey's finding is that the parts of work that can be fully automated would be even less than 5%.
In cauda venenum, however, 60% of occupations is made up of activities that can be automated, possibly only partially.
This is the real robotics market for Small and Medium Enterprises, not the "cubist" myth of completely replacing human labour in large companies.
In the development of robotics, however, what will really make the difference will be hardware which, in the future, will be three times the investment in software and eight times the size of financing in services.
As is well-known, low-wage and low-skilled jobs are the most liable to robotization. Hence how can these people be supported?
Obviously with electronic systems, as well as with AI to retrain them for new tasks and functions – supported in any case by modern energy networks fit for purpose.
It was Ernesto Rossi – unforgettable liberal economist, pupil and friend of Einaudi – who invented the so-called Cassa Integrazione Guadagni (the Redundancy Fund)ex novo.
Not an unworthy pourboire, but real support, while workers were being trained in new factory technologies.
In Ernesto Rossi's time, the technological cycles lasted about ten years. Currently, depending on the sector, they last at most two years. This is the real problem, which must be solved with the same imagination as Ernesto Rossi's.
Incidentally, instead of talking about bonuses, this would have been necessary not two years, but five years ago.
And here society is really changing: shortly Amazon could make its Amazon Go technology available, so that retailing will be possible only for very few shops.
The Ford F delivery van now includes a single robot carrying packages from the vehicle to the recipient's door.
ABB has already installed over 400,000 industrial robots which, according to the best calculations, are supposed to replace further 400,000 workers.
In the near future there will be the robotic barmen, the "smart" cafeterias, but obviously the bartenders of some hotels downtown will always have their loyal clients.
Here we are talking about the low profile of service and quality.
Hence does Pellizza da Volpedo's Fourth Estate no longer work? We will see in the future. Who repairs, updates, cleans, arranges and organises robots? We will not completely absorb the current workforce expelled from the old Manchesterian and Fordist assembly lines, but much will be possible.
Considering the very low – almost irrational – interest rates and the large mature sectors of the economy, with very low value added for workers with repetitive tasks, as well as a brand new mass of patents in AI (and in electromechanical technologies), it is quite obvious that venture capital goes directly to automation.
The jobs in essential sectors that can now be automated are 50 million in the whole Western world, with a currently incalculable share also in developing countries.
The planned wage cut could be worth 1.5 trillion U.S. dollars. So much for State incentives – here capital is quickly heading to automation and hence to the smart and technologically safe electrification of networks, including transformers, shunts, smart grids and smart electrical sensors.
Russian Cyber Sovereignty: One Step Ahead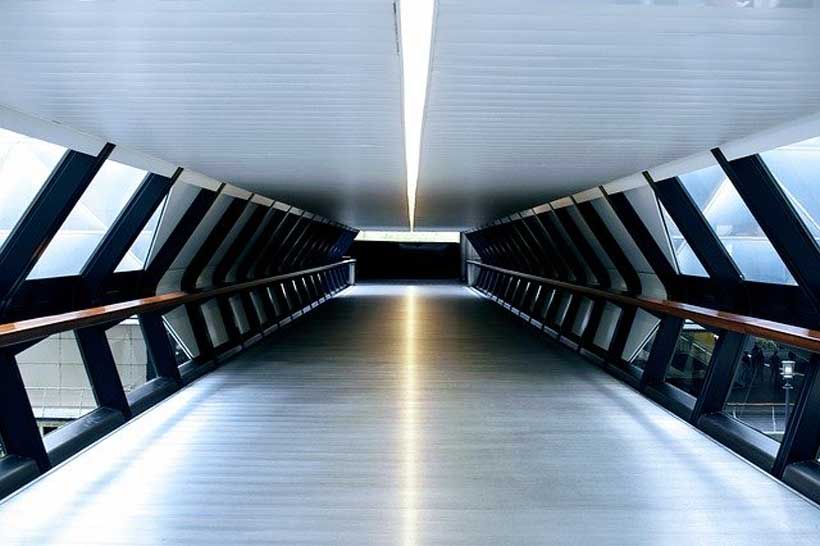 Authors: Alexander Tabachnik  and Lev Topor*
Cyber warfare is becoming more prominent and frequent than ever before in the international arena. Struggle for hegemony, influence and power pushes international actors, mainly states, into developing their cyber capabilities to spy, sabotage and influence other actors. Globalization and the proliferation of knowledge, know-how, expertise and technology in general have made cyber warfare relatively cheap and easy to execute in comparison with conventional warfare. In fact, international law regarding cyber warfare, specifically the lack of it, as well as newly emerging norms between states, have made cyber warfare especially lucrative. That is, since there are no biding norms or laws regarding cyber operations, and since it is extremely difficult to attribute a cyber attack with a real attacker, traditional military or economic punishment is difficult to justify. This makes deterrence slow, blunt and ineffective.
In this article, we seek to discuss the importance of the Russian cyber domain and its position in the international struggle for power, influence and national security. Specifically, we argue that Russia's cyber domain acts as a barrier from foreign cyber operations, especially since the West has escalated its operations against Russia in recent years. We also argue that in the field of national security and national interests within the cybersphere, Russia has an advantage over other powers such as the United States or the United Kingdom. Further, we elaborate and discuss the structure, vulnerabilities and importance of cyberspace in international relations, as well as the current state of Russia's defensive cyber domain.
Less-regulated cyber domains, such as those of the U.S. and UK, are vulnerable and prone to foreign attacks not only by their adversaries but by rogue and anonymous hacking groups and cyber criminals [1]. Interestingly, clandestine surveillance programs such as the American Presidential Policy Directive 20 (PPD-20), which was leaked by Edward Snowden in 2013, allows the U.S. to spy on citizens and foreigners, but not to completely protect itself from cyber operations. It is difficult to guarantee both security and privacy. However, since cyber attacks are on the rise, should security not come first?
Interestingly, in that regard, the Russian cyber domain is "one step ahead" of other international actors, mainly global powers such as the U.S., the UK, most of the European Union and others. Due to the problem of attribution and the increase in the practice of cyber warfare, Russia perceives the cyber domain, cyberspace, as a threat to Russian national security and stability. On the one hand, the U.S. unsuccessfully tried to present the norm of privacy as more important than security and executed espionage and regulations with hiding initiatives such as PPD-20. On the other hand, Russia acted with transparency when it placed the norm of security ahead of privacy and accordingly changed its regulation of the cyber domain. Indeed, criticism has been raised over recent Russian initiatives such as the Yarovaya Law or the Sovereign Internet Law. The criticism and concerns are legitimate. However, we argue that in respect to the international struggle over power and security Russia has the lead over Western powers. Philosophically speaking, what good is privacy if there is no national security. Moreover, Russian privacy is undermined by foreign forces (i.e., States, cyber criminals) that spy and exert influence.
Cyberspace: Structure and Vulnerabilities
Cyberspace is complex and ubiquitous. By the definition of the U.S. Joint Chief of Staff (JCS), cyberspace is "the domain within the information environment that consists of the interdependent network of information technology (IT) infrastructures and resident data. It includes the Internet, telecommunications networks, computer systems, and embedded processors and controllers." Moreover, the U.S. JCS refers mostly to the operational level of virtual cyber operations. At the same time, in practice, cyberspace is comprised of several layers, each with its own unique characteristics. Each layer facilitates and acts as the infrastructure for the next one. Thus, as suggested by Yochai Benkler or by Nazli Choucri and David D. Clark, there are four layers to cyberspace; the physical foundations, the logic layer, the information layer, and the users. These layers affect IR and IR affects them.
The physical layer of cyberspace is the infrastructure. It consists of the physical elements which are necessary for the function of the internet. Fiber optic cables, nodes of cables, satellites, cellular towers, servers, computers, and other physical components all serve as a base for the next layer (the logic). Fiber optic cables are of great importance since they interwind the world with mostly submarine cables. These cables make up approximately 95% of the intercontinental telecommunications traffic, with the rest being satellite communication used for military and research. Without such an extensive layout, the internet would have been in use only by state actors and not the general public, globally. The vulnerabilities of this layer lie within the physical elements themselves – cables can be cut, damaged, hacked, eavesdropped. Furthermore, physical damage is difficult to repair (in most cases) as it requires special ships and equipment. In the ce of satellite damage, a new one would probably be needed. Repairs are difficult and expensive.
The next layer is logical. The central nervous system of cyberspace is responsible for routing information and data, from clients to servers and back to clients. This happens through systems such as the domain name system (DNS), Transmission Control Protocol (TCP), internet protocols (IP), browsers, software that makes use of physical foundations, and websites, to name key examples. The vulnerabilities of this layer are numerous, while manipulations to the communication systems and denial of service (DoS) are just a few examples.
For instance, in regard to the physical and logical layer, Russia was accused of attacking the American power grid. The U.S., as it was mentioned earlier, also attacked the Russian power grid. Another example is that during the Cold War, American ships and submarines conducted espionage and eavesdropping operations on Soviet undersea communication cables. Today, both the U.S., Russia, China, and other capable powers conduct underwater espionage operations.
Next is the information layer, comprised of encoded text, photos, videos, audio, and any kind of data stored, transmitted, and transformed through the IPs. The main vulnerability of this layer is the information itself, which is susceptible to manipulation by malicious or unwanted means such as disinformation material and malware. Foreign actors can also steal valuable and protected information. Needless to mention that all of the mentioned types of information can be manipulated and adapted as needed for cyber operations.
The final layer consists of the users who shape the cyberspace experience and its nature by communicating with each other, creating and spreading content. The main vulnerability of the users are other manipulative users (i.e., foreign agents, criminals, terrorists). In this regard, for instance, the global Covid-19 crisis has also seen an "infodemic" alongside it. A "global battle of narratives" is taking place, as argued by the European Union High Representative for Foreign Affairs and Security Policy, Josep Borrell, on March 24, 2020. China is accused of promoting theories suggesting that the American Army was responsible for introducing the disease while visiting Wuhan in October 2019. Thus, while the outbreak might have occurred in Wuhan, this kind of disinformation campaign shifted the perception of origin away from China and blamed the virus on the U.S. "Not wishing to waste a good crisis," China (as well as others) is promoting an intelligent and data-driven campaign against its global adversaries.
Cyber Warfare: A Tool of International Security
Since Westphalia, states longed to preserve their sovereignty. States, especially great powers, usually prefer to avoid conventional conflict and to avoid MAD (Mutual Assured Destruction), as was experienced during the Cold War. Whenever states do intervene in the affairs of others, they do so to acquire territory, domains or power to protect ethnonational groups, as well as economic, military or diplomatic interests. States also intervene due to ideological reasons and, lastly, to keep or adjust the regional or global balance of power. Hence, cyberspace serves as the perfect domain to avoid conventional military conflict and even a MAD situation while trying to obtain the reasons for intervention. Thus, states and other IR actors do so by using cyber warfare strategies and tactics.
Cyber warfare could be broadly defined as the use of cyber weapons and other systems and means in cyberspace for the purpose of injury, death, damage, destruction or influence of international actors and/or objects. Acts of cyber warfare can be executed by all types of IR actors, including individuals, organizations, companies, states, and state proxies. Cyber warfare is an integrated part of the defense and offense strategy used by many international actors. Russian military officials do not use the term "cyber warfare" as a standalone term. They prefer to conceptualize it within a wider framework of information warfare – a holistic approach which includes, inter alia, computer network operations, electronic warfare, and psychological and informational operations.
Regarding IR and international security (IS), cyber warfare can be viewed from two different perspectives. A revolutionary perspective and an evolutionary one. From a revolutionary perspective, cyber warfare and cyber weapons are a revolution of military affairs to some extent, in the same way that sailors once perceived the development and widespread of airplanes. That is, much like airplanes, cyber weapons can transform strategies and shift the balance of power in the international arena. From an evolutionary perspective, cyber warfare and cyber weapons serve merely as a tactical development with no drastic strategic changes. As mentioned before, IR actors still seek power and influence over others and are willing to fight over it, as they did for centuries. We assume that the Russian approach to the cyber domain can be defined as evolutionary. This argument was also proven to be valid for the term "Hybrid Warfare," as recently published by Vassily Kashin.
Generally, the arsenal of cyber warfare tactics includes acts of espionage, propaganda, denial of service, data modification and infrastructure manipulation or sabotage. Further, according to the Tallinn Manual on The International Law Applicable to Cyber Operations, some tactics such as espionage or data modification and false information spread are not illegal. At the same time, cyber attacks can be regarded as kinetic attacks and retaliation can be justified only if the victim can reveal the true and full details of the perpetrator — a very limited and rare phenomenon nowadays.
Consequently, the characteristics of cyber tactics make them very attractive for use. Countries like the U.S., UK, Russia, China, smaller regional powers such as Israel or Iran, rogue states like North Korea and even terror organizations and human rights organizations are all shifting towards cyberspace.
Russian Cyber Sovereignty: A Barrier Against Foreign Influence
Russian authorities perceive cyberspace as a major threat to Russian national security, stability as the flow of information in cyberspace could undermine the regime. Social networks, online video platforms, secure messaging applications and foreign-based internet mass-media remain a great concern as Moscow has no control over information on these platforms, which are either created or influence by Russia's global competitors such as the U.S. or the UK. Yet, as we show, cyberspace is a domain only partly controlled by the authorities, enabling a relatively free flow of information while Russia still seeks to take some necessary precautions.
Russian authorities, through legislation and cyber regulation, strive to control Russian cyberspace in order to prevent or deter, as much as possible, the dissemination of information which may mar the positive representation of its regime, or any activity which may endanger the regime's stability. Therefore, Russian authorities seek to control the content of the information layer and the information circulating in Russian cyberspace.
Generally, Russian legislation directed at control over domestic cyberspace consists of two major categories, which are also interconnected. These categories can be defined as legal-technological and legal-psychological. The most prominent legal-technological efforts by Russian authorities consist of the following measures: the Yarovaya Law; Russia's "sovereign internet" law; SORM system's installation mandatory; and the law making Russian applications mandatory on smartphones or other devices. Simultaneously, the legal-psychological efforts consist of the three major measures: "disrespect law"; "fake news" law; and the new "foreign agent" law. As further explained, these are meant to pressure Russians and others from spreading disinformation from within.
The Yarovaya Law obliges provision of encryption/decryption keys (necessary for decoding transmitted electronic messages/information) to Russian special services (such as the FSB) upon request by distributors of information such as internet and telecom companies, messengers and other platforms that allow the exchange of information. Moreover, according to this law, Big Data attributed to activity in Russian cyberspace must be stored in Russian territory, while the special services should have unrestricted access to this data [2]. For example, companies like Facebook or Google must store information concerning data and activities of their Russian users in Russian territory and provide unrestricted access to the Russian special services.
Furthermore, the Decree of the Government of the Russian Federation from April 13, 2005, (number 214) with changes from October 13, 2008, regarding SORM (Russia's System of Operational-Investigatory Measures), requires telecommunication operators to install equipment provided by the FSB. This allows the FSB and other security services to monitor unilaterally and unlimitedly, without a warrant, users' communications metadata and content. This includes web browsing activity, emails, phone calls, messengers, social media platforms and so on. Moreover, the system has the capability of Deep Packet Inspection (DPI). Thus, the SORM system is one of the major tools helping implement and regulate the Yarovaya Law. While the Yarovaya Law is criticized by many for harming citizens' privacy, it could be extremely effective for its initial and official purpose, which is counter-terrorism and foreign missionary interventions.
On December 2, 2019, Russian President Vladimir Putin signed a legislation bill requiring all computers, smartphones and smart devices sold in Russia to be pre-installed with Russian software. Afterwards, the government announced a list of applications developed in Russia that would need to be installed on the mentioned categories of devices. This legislation came into force on July 1, 2020. Apparently, an initiative will be promoted later on, calling to register devices with government-issued serial numbers. This will allow Moscow to tighten control over end-users through regulation, monitoring and surveillance. These kinds of laws can help Russia avoid the need to rely on technology companies for crime and terror forensics. For instance, such cases took place in the U.S., for instance, after the December 2019 terror attack at a Navy base in Florida.
On May 1, 2019, President Vladimir Putin signed the law on Russia's "Sovereign Internet," effectively creating the "RuNet" — Russia's internal internet. The goal of this law is to enable the Russian internet to operate independently from the World Wide Web if and when requested by Moscow. In practice, this "kill switch" allows Russia to operate an intranet, a restricted regional network such in use by large corporations or militaries. This network gives authorities the capacity to deny access to parts of the internet in Russia, potentially ranging from cutting access to particular Internet Service Providers (ISPs) through cutting all internet access in Russia." With risks of foreign cyber operations such as disinformation or even physical eavesdropping, this "kill switch" can prevent Russia from suffering a dangerous offensive. This can also mean that Russia could initiate cyber warfare but keep itself protected, at least from outside threats.
At the same time, the legal-psychological efforts consist of three laws directed at the prevention of distribution of unreliable facts and critique directed at the government's activities and officials. For example, the law which regulates "disrespect" allows courts to fine and imprison people for online mockery of the government, its officials, human dignity and public morality. This law is relevant to the dissemination of information through informational-telecommunication networks. Additionally, the "fake news" law also outlaws the dissemination of what the government defines to be "fake news" – unreliable socially significant information distributed under the guise of reliable information.
These laws give Roskomnadzor (The Federal Service for Supervision of Communications, Information Technology and Mass Media) and the Kremlin's censorship agency to remove unreliable content from the web. Moreover, the law prescribes heavy fines for knowingly spreading fake news and prescribes ISPs to deny access to websites disseminating fake news in the pretrial order following an appropriate decision issued by Roskomnadzor. Effectively, this puts a negative incentive to cooperate with foreign propaganda campaigns or other unwanted forces.
Next, the "Foreign Agent" law applies to any individual who distributes information on the internet and is funded by foreign sources. Interestingly, YouTube channels can be defined as such. According to this law, Russian citizens and foreigners can be defined as foreign agents. Consequently, all materials (including posts on social media) published by an individual who receives funds from non-Russian sources must be labeled as foreign agents. The commission of the Ministry of Justice and the Ministry of Foreign Affairs are endowed with powers to recognize individuals as foreign agents. Consequently, foreign agents will be obliged to create a legal entity and mark messages with a special mark.
Furthermore, individual foreign agents are subject to the same requirements as non-profit organizations recognized as foreign agents (the law regarding non-profit organizations was adopted in 2012). Therefore, foreign agents will be obliged to provide data on expenditures and audits regarding their activities to the Ministry of Justice. It should be noted that these administrative obligations are time consuming, complicated and expensive — they are aimed to discourage foreign agents from their activities. Overall, the purpose of the legal-psychological efforts is to discourage the population from participating in any king of anti-government activities in cyberspace. This law is of similar nature to the Foreign Agents Registration Act (FARA) enacted by the U.S. in 1938.
Conclusion: Structural Advantage and Strategic Superiority
In her article from August 25, 2017, Maria Gurova asked, "How to Tame the Cyber Beast?" Since offensive cyber operations are becoming more prominent and frequent, including cyber crime and cyber terrorism, and since these attacks are becoming more political, Russia chose to protect itself from foreign forces and global adversaries by regulating and monitoring its cyber domain directly, in contrast to Western proxy regulation practices. Interestingly, it has also created a "Kill Switch" which, if threatened by foreign forces, will allow the RuNet to keep internal internet connection — a significant need, especially for the largest country in the world. In fact, while other, less strategically sophisticated, countries will have to rely on outdated means of communication in the case of a major cyber attack, Russia can remain relatively safe and connected.
The negative aspect of the aforementioned regulation is the incompatibility to Western norms, mainly to the General Data Protection Regulation (GDPR) and the European Court of Human Rights (ECHR) decisions. This incompatibility can undermine Russian economic and socio-political relations and developments with the U.S., UK and EU, pushing Western hi-tech companies away. These regulations may also harm freedom of speech in the Russian cyber domain, as users may feel threatened to criticize the authorities. This is despite the fact that the regulations are to be implemented mostly on security-related issues. However, Western proxy regulation practices are having trouble addressing this issue as well.
All in all, Russia has the lead over Western powers — it controls all of its own cyberspace layers. In fact, as an international actor, Russia has an offensive and defensive strategic edge over its global competition. As articulated in this article, Russia has built a strategic "firewall" against foreign cyber attacks. Currently, there is no binding international law that forbids cyber attacks. In this case, the anarchy in IR and IS must be dealt with domestic solutions by each international actor. For instance, it was reported that the American Central Intelligence Agency conducted offensive cyber operations against Russia and others after a secret Presidential order in 2018. Of course, Russia had also conducted cyber and hybrid operations against its global adversaries. A U.S. special report from August 2020 concluded that Russia had created an entire ecosystem of cyber operations. This means that while Russia has a relatively secure infrastructure, the U.S., with no proper regulations, is one step behind. In this regard, China is also a step ahead of the U.S. and the EU.
*Lev Topor, PhD, Senior Research Fellow, Center for Cyber Law and Policy, University of Haifa, Israel
[1] We ask to clarify that the U.S. and the UK do regulate their cyber domains extensively. However, they mainly focus on privacy and not security and conduct some regulation through Public-Private Partnerships (PPP). For more, see Madeline Carr or Niva Elkin-Koren and Eldar Haber.
[2] Metadata is stored for a period of one year and data (messages of internet users, voice information, images, sounds, video etc.) for a period of six months.
From our partner RIAC