Russia's Huawei 5G Conundrum
The action being taken by various governments to limit the involvement of China's Huawei in the provision of equipment for 5G has brought into sharp-focus an issue that has been around for some time, but is now becoming more acute for national security of individual countries. That is, how to ensure that purchased Information and Communication Technology (ICT) hardware and software does not contain aspects, either at time of purchase or later, that offer the possibility of being maliciously used on a large scale – either for espionage or sabotage of crucial national infrastructure.
Australia has totally banned the use of Huawei equipment in its future 5G telecommunications network, while the US has banned its use by official organizations. The US, UK and a number of other developed countries may eventually follow the Australian lead.
Recent focus has been very much on 5G because of the role that it will play in supporting the use of Artificial Intelligence (AI), Internet of Things (IoT), Cloud etc; and, the outsized role that Chinese companies in supplying much of the needed infrastructure (eg Huawei and ZTE) around the world.
The international developments seem almost certain to put Russia in a difficult position. Is it anti-Huawei, pro-Huawei, or somewhere in the middle. If it is in the middle, how does Russia ensure its national security interests?
A Russian National Technology Initiative (NTI) document in 2016 saw the world as being increasingly divided up into closed "economic-trade" blocks formed on the basis of a combination of economic and political issues. It was argued that these blocks, or "alliances, aim to develop and retain production value added chains" that are protected from outside competition by ensuring that their rules and standards become the norm. The NTI document went on to say that countries and companies which are outside these blocks/alliances and their value added chains cannot break into them because the technological standards have already been set to disadvantage them.
Thus, according to the document, the NTI was given the goal of making Russia "one of the 'big three' major technological states by 2035, and have its own high-tech specialization in the global chain of creating additional value". In order to achieve this, Russia will need is own block/alliance or participate in others in such a way that it becomes a leader in "developing and confirming international technical standards".
President Putin, in his address to the St. Petersburg economic forum on 17 June 2016, said: "Today we see attempts to secure or even monopolize the benefits of new generation technologies. This, I think, is the motive behind the creation of restricted areas with regulatory barriers to reduce the cross-flow of breakthrough technologies to other regions of the world with fairly tight control over cooperation chains for maximum gain from technological advances."
Then US Secretary of State played-up the security aspects of such economic-trade blocs: "I have worked from day one to emphasize that foreign policy is economic policy and economic policy is foreign policy. Without a doubt, these trade agreements are at the center of defending our strategic interests, deepening our diplomatic relationships, strengthening our national security, and reinforcing our leadership across the globe." "Even as we seek to complete TTIP and strengthen our bonds across one ocean, we know that our future prosperity and security will also rest on America's role as a Pacific power. Central to that effort is the adoption of (Transpacific Partnership) TPP."
However, given the prospective Brexit and the rise of Trump as an economic nationalist, such blocs seemed very unlikely when I first wrote about the NTI in 2016. Since then, Trump's strident America first approach to the economy, abandonment of TPP, and lack of interest in an US role in international security issues would seem to have confirmed my earlier view.
Nevertheless, "Western" concern about advances in Chinese technology, the way it is being acquired (allegations of IP theft and heavy-handed treatment of companies seeking to invest in China), and the way it is being used (Xinjiang) seems to be leading to at least partial technology blocs — with the possibility of broadening to aspects of international trade and investment.
Whereas the NTI idea of economic / trade blocs was largely based on the political and economic consequences of growing global value-added chains in high-tech and Russia's need to be part of this trend, we may now be in a situation where such economic / trade blocs will be formed by a perceived urgent need to tear existing high-tech value-added chains apart in the name of national security and create new ones. National Security is now very much in the driver's seat!
Putin's point about "attempts to secure or even monopolize the benefits of new generation technologies" remains valid, as does the issue — in a different form — of what bloc if any can or should Russia join.
Concerns about the security aspects of Huawei telecommunication equipment in the UK led to the establishment of the Huawei Cyber Security Evaluation Centre" (HCSEC). While Huawei pays the costs of this centre, it has no control over its operation. A HCSEC Oversight Board was established in 2014. Its fourth report in 2018 concluded that:
"5.2 The key conclusions from the Board's fourth year of work are:
It is evident that HCSEC continues to provide unique, world-class cyber security expertise and technical assurance of sufficient scope and quality as to be appropriate for the current stage in the assurance framework around Huawei in the UK ii. However, Huawei's processes continue to fall short of industry good practice and make it difficult to provide long term assurance. The lack of progress in remediating these is disappointing. NCSC and Huawei are working with the network operators to develop a long-term solution, regarding the lack of lifecycle management around third party components, a new strategic risk to the UK telecommunications networks. Significant work will be required to remediate this issue and provide interim risk management.
iii. The HCSEC Oversight Board is assured that the Ernst & Young Audit Report provides important, external reassurance that the arrangements for HCSEC's operational independence from Huawei Headquarters is operating robustly and effectively, and in a manner consistent with the 2010 arrangements between the Government and the company. The issue identified was rated as low risk and two further advisory issues were identified.
5.3 Overall therefore, the Oversight Board has concluded that in the year 2017-2018, HCSEC fulfilled its obligations in respect of the provision of security and engineering assurance artefacts to the NCSC and the UK operators as part of the strategy to manage risks to UK national security from Huawei's involvement in the UK's critical networks. However, the execution of the strategy exposed a number of risks which will need significant additional work and management. The Oversight Board will need to pay attention to these issues."
The qualified nature of the HCSEC reports has led to come commentators to offer strong support to the Australian bans on Huawei participation in Australian 5G. This is particularly the case with the ASPI International Cyber Policy Centre. The Centre's Tom Uren says that the contents of the four HCSEC oversight board annual reports (2015, 2016, 2017 and 2018) "show that it is very difficult indeed" to "assess products to make sure they won't be used to spy on us".
However, the underlying issue is broader than Huawei and 5G. A 2018 book by Olav Lysne concludes that:
"Industrialized nation states are currently facing an almost impossible dilemma. On one hand, the critical functions of their societies, such as the water supply, the power supply, transportation, healthcare, and phone and messaging services, are built on top of a huge distributed digital infrastructure. On the other hand, equipment for the same infrastructure is made of components constructed in countries or by companies that are inherently not trusted. In this book, we have demonstrated that verifying the functionality of these components is not feasible given the current state of the art. The security implications of this are enormous. The critical functions of society mentioned above are so instrumental to our well-being that threats to their integrity also threaten the integrity of entire nations. The procurement of electronic equipment for national infrastructures therefore represents serious exposure to risk and decisions on whom to buy equipment from should be treated accordingly. The problem also has an industrial dimension, in that companies fearing industrial espionage or sabotage should be cautious in choosing from whom to buy electronic components and equipment. Honest providers of equipment and components see this problem from another angle. Large international companies have been shut out of entire markets because of allegations that their equipment cannot be trusted. For them, the problem is stated differently: How can they prove that the equipment they sell does not have hidden malicious functionality? We have seen throughout the chapters of this book that we are currently far from being able to solve the problem from that angle as well. This observation implies that our problem is not only a question of security but also a question of impediments to free trade. Although difficult, the question of how to build verifiable trust in electronic equipment remains important and its importance shows every sign of growing."
The basic technical reason for Australia banning Huawei has been put forward by the head of its Signals Directorate: "5G is not just fast data, it is also high-density connection of devices – human to human, human to machine and machine to machine – and finally it is much lower signal latency or speed of response. Historically, we have protected the sensitive information and functions at the core of our telecommunications networks by confining our high-risk vendors to the edge of our networks. But the distinction between core and edge collapses in 5G networks. That means that a potential threat anywhere in the network will be a threat to the whole network. In consultation with operators and vendors, we worked hard this year to see if there were ways to protect our 5G networks if high-risk vendor equipment was present anywhere in these networks. At the end of this process, my advice was to exclude high-risk vendors from the entirety of evolving 5G networks."
The technical issues of 5G are very complex and there is no universal agreement in any country about the introduction and operation of networks. International technical standards are still being developed.  Initially, many basic 5G features will be delivered in most cases by upgraded 4G infrastructure, but getting the most out of 5G – in terms of speed and capacity – will require significant new investment in telecommunications infrastructure.
A controversial US proposal to build secure 5G as a "single, inherently protected, information transportation super highway" was produced by members of the US security establishment in early 2018 – and found its way into the public arena. The document says that presently "data traverses cyberspace through a patchwork transport layer constructed through an evolutionary process as technology matured". "Measures to secure and protect data and information result in an 'overhead' that affects network performance – they reduce throughput, increase latency, and result in an inherently and inefficient and unreliable construct. Additionally, the framework under which access and services are allocated is suboptimal, yielding incomplete and redundant networks. Without a concerted effort to reframe and reimagine the information space, America will continue on the same trajectory – chasing cyber adversaries in an information environment where security is scarce."
It goes on to say that "the advent of 'secure' network technology and the move to 5G presents an opportunity to create a completely new framework." "Whoever leads in technology and market share for 5G development will have a tremendous advantage towards ushering in the massive Internet of Things, machine learning, AI, and thus the commanding heights of the information domain." "The transformative nature of 5G is its ability to enable the massive Internet of Things." "Using efforts like China Manufacturing 2025 (CM2025) and the 13th Five Year Plan, China has assembled the basic components required for winning the AI arms race."
While the proposal for a such extensive government involvement in US 5G infrastructure seems to have been rejected, it does indicate the level of attention being focused on the issue.
The Russian Ministry of Communications is advocating that private Russian telecommunications companies share much of the 5G infrastructure, which may to some degree allow a more secure network to be built. However, this does not solve the problem of where to source the equipment.
What should Russia do if the concerns about Huawei and Chinese technology more generally start to lead to the formation of an anti-Chinese technology based economic bloc?
There is little reason to believe Russia will be any better than Western countries in evaluating the security related aspects of Chinese technology, and there would be a strong case for Russia to follow the lead of Australia, the UK, USA etc. However, there would be several arguments against such a course of action.
Firstly, Russia will not want to jeopardize its present good political relationship with China. Apart from energy sales the economic relationship between Russia and China is not strong, however geography means that Russia has a huge stake in the political relationship.
Secondly, if it is possible for Huawei and other Chinese companies to do the harmful things that are claimed then presumably non-Chinese suppliers could also do the same to Russia at the request (or demand) of their country's security agencies. While Western commentators make much of China's June 2017 National Intelligence Law that obliges "all organizations and citizens" to "support, cooperate and collaborate in national intelligence work", Western high-tech companies would almost certainly do the same when it comes to Russia given its very poor image in those countries and the perceived Russian threat to those countries.
Thirdly, at a purely technical level there is nothing to suggest that Russia could build 5G infrastructure without importing most of the equipment. While Russia has a solid reputation in the software field, Russian manufacturing capacity and quality is not high. Russia's efforts to promote the high-tech sector from the top have not been particularly successful. Even China is very dependent on crucial imported 5G components.
Fourthly, my September 2016 report on the NTI suggested that Russia needed to put more emphasis on using available digital technology rather than trying to develop new leading-edge products. In early 2017, the Russian government announced its "Strategy for the Development of the Information Society in the Russian Federation for 2017-2030" While much can be done using existing 4G infrastructure, a good 5G network will be necessary well before 2030 to maximize the benefits of the strategy as well as take best advantage of any NTI successes.
As things now stand, Russia is likely to use Chinese Huawei (and other Chinese) hardware while attempting to ensure that Russian software is used wherever possible. However, as already noted, this will be no easy task.
It is difficult to avoid the conclusion that when it comes to 5G and national security, Russia is between a rock and a hard-place. It has neither the 5G infrastructure manufacturing capacity of the US and China, nor any real friends that are capable of helping it.
What is a 'vaccine passport' and will you need one the next time you travel?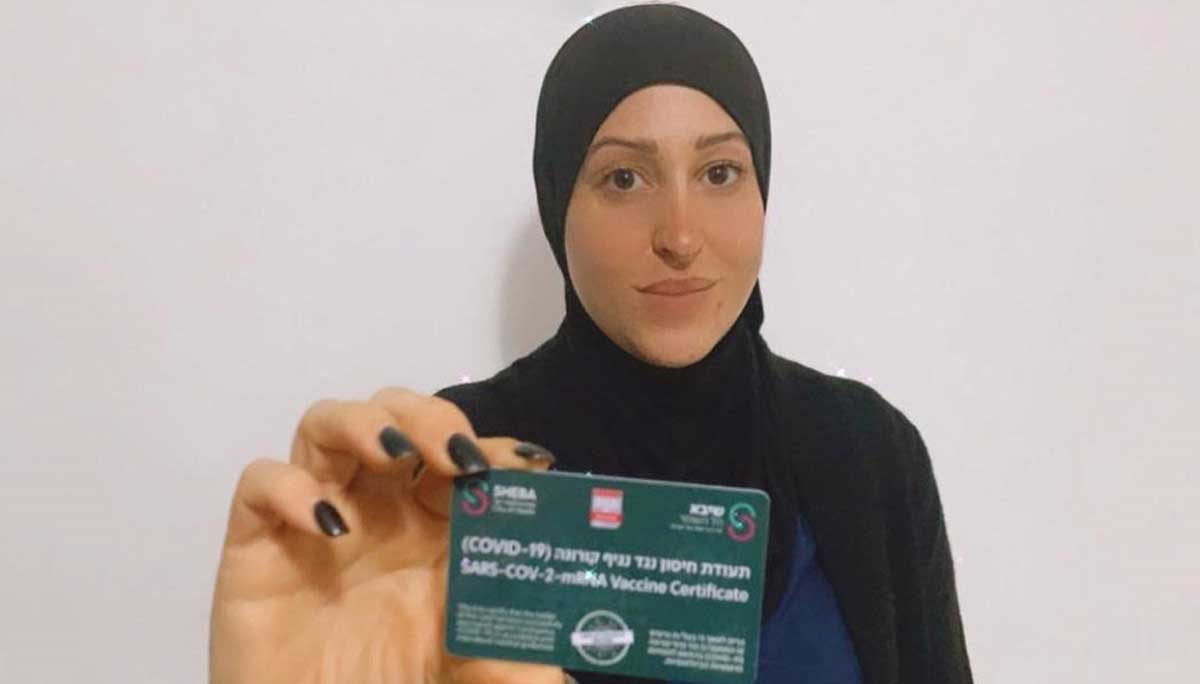 Is the idea of a vaccine passport entirely new?

The concept of a passport to allow for cross border travel is something that we've been working on with the Common Trust Network for many months. The focus has been first on diagnostics. That's where we worked with an organization called "The Commons Project" to develop the "Common Trust Framework". This is a set of registries of trusted data sources, a registry of labs accredited to run tests and a registry of up-to-date border crossing regulations.

The set of registries can be used to generate certificates of compliance to prevailing border-crossing regulations as defined by governments. There are different tools to generate the certificates, and the diversity of their authentication solutions and the way they protect data privacy is quite remarkable.

We at the Forum have no preference when it comes to who is running the certification algorithm, we simply want to promote a unique set of registries to avoid unnecessary replication efforts. This is where we support the Common Trust Framework. For instance, the Common Pass is one authentication solution – but there are others, for example developed by Abbott, AOK, SICPA (Certus), IBM and others.

How does the system work and how could it be applied to vaccines?

The Common Trust Network, supported by the Forum, is combining the set of registries that are going to enrol all participating labs. Separately from that, it provides an up-to-date database of all prevailing border entry rules (which fluctuate and differ from country to country).

Combining these two datasets provides a QR code that border entry authorities can trust. It doesn't reveal any personal health data – it tells you about compliance of results versus border entry requirements for a particular country. So, if your border control rules say that you need to take a test of a certain nature within 72 hours prior to arrival, the tool will confirm whether the traveller has taken that corresponding test in a trusted laboratory, and the test was indeed performed less than three days prior to landing.

The purpose is to create a common good that many authentication providers can use and to provide anyone, in a very agnostic fashion, with access to those registries.

What is the WHO's role?

There is currently an effort at the WHO to create standards that would process data on the types of vaccinations, how these are channelled into health and healthcare systems registries, the use cases – beyond the management of vaccination campaigns – include border control but also possibly in the future access to stadia or large events. By establishing in a truly ethical fashion harmonized standards, we can avoid a scenario whereby you create two classes of citizens – those who have been vaccinated and those who have not.

So rather than building a set of rules that would be left to the interpretation of member states or private-sector operators like cruises, airlines or conveners of gatherings, we support the WHO's effort to create a standard for member states for requesting vaccinations and how it would permit the various kinds of use cases.

It is important that we rely on the normative body (the WHO) to create the vaccine credential requirements. The Forum is involved in the WHO taskforce to reflect on those standards and think about how they would be used. The WHO's goal is to deploy standards and recommendations by mid-March 2021, and the hope is that they will be more harmonized between member states than they have been to date in the field of diagnostics.

What about the private sector and separate initiatives?

When registry frameworks are being developed for authentication tools providers, they should at a minimum feed as experiments into the standardization efforts being driven by WHO, knowing that the final guidance from the only normative body with an official UN mandate may in turn force those providers to revise their own frameworks. We certainly support this type of interaction, as public- and private-sector collaboration is key to overcoming the global challenge posed by COVID-19.

What more needs to be done to ensure equitable distribution of vaccines?

As the WHO has warned, vaccine nationalism – or a hoarding and "me-first" approach to vaccine deployment – risks leaving "the world's poorest and most vulnerable at risk."
COVAX, supported by the World Economic Forum, is coordinated by the World Health Organization in partnership with GAVI, the Vaccine Alliance; CEPI, the Centre for Epidemics Preparedness Innovations and others. So far, 190 economies have signed up.
The Access to COVID-19 Tools Accelerator (ACT-Accelerator) is another partnership, with universal access and equity at its core, that has been successfully promoting global collaboration to accelerate the development, production and equitable access to COVID-19 tests, treatments and vaccines. The World Economic Forum is a member of the ACT-Accelerator's Facilitation Council (governing body).
Iran among five pioneers of nanotechnology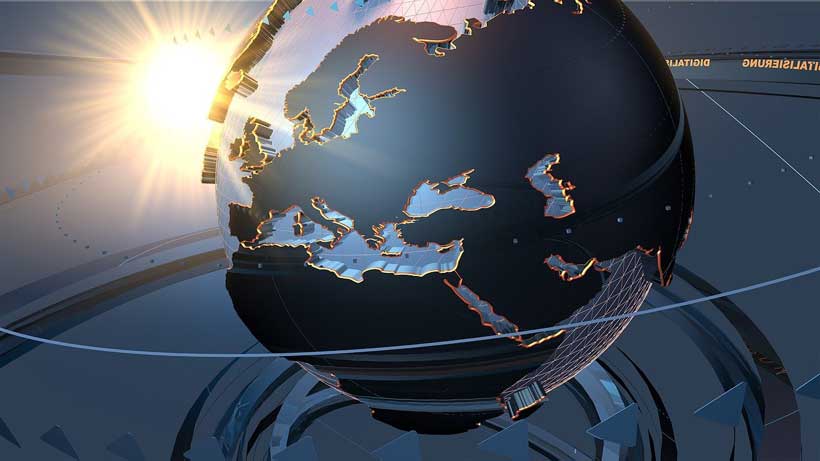 Prioritizing nanotechnology in Iran has led to this country's steady placement among the five pioneers of the nanotechnology field in recent years, and approximately 20 percent of all articles provided by Iranian researchers in 2020 are relative to this area of technology.
Iran has been introduced as the 4th leading country in the world in the field of nanotechnology, publishing 11,546 scientific articles in 2020.
The country held a 6 percent share of the world's total nanotechnology articles, according to StatNano's monthly evaluation accomplished in WoS databases.
There are 227 companies in Iran registered in the WoS databases, manufacturing 419 products, mainly in the fields of construction, textile, medicine, home appliances, automotive, and food.
According to the data, 31 Iranian universities and research centers published more than 50 nano-articles in the last year.
In line with China's trend in the past few years, this country is placed in the first stage with 78,000 nano-articles (more than 40 percent of all nano-articles in 2020), and the U.S. is at the next stage with 24,425 papers. These countries have published nearly half of the whole world's nano-articles.
In the following, India with 9 percent, Iran with 6 percent, and South Korea and Germany with 5 percent are the other head publishers, respectively.
Almost 9 percent of the whole scientific publications of 2020, indexed in the Web of Science database, have been relevant to nanotechnology.
There have been 191,304 nano-articles indexed in WoS that had to have a 9 percent growth compared to last year. The mentioned articles are 8.8 percent of the whole produced papers in 2020.
Iran ranked 43rd among the 100 most vibrant clusters of science and technology (S&T) worldwide for the third consecutive year, according to the Global Innovation Index (GII) 2020 report.
The country experienced a three-level improvement compared to 2019.
Iran's share of the world's top scientific articles is 3 percent, Gholam Hossein Rahimi She'erbaf, the deputy science minister, has announced.
The country's share in the whole publications worldwide is 2 percent, he noted, highlighting, for the first three consecutive years, Iran has been ranked first in terms of quantity and quality of articles among Islamic countries.
Sourena Sattari, vice president for science and technology has said that Iran is playing the leading role in the region in the fields of fintech, ICT, stem cell, aerospace, and is unrivaled in artificial intelligence.
From our partner Tehran Times
Free And Equal Internet Access As A Human Right
Having internet access in a free and equal way is very important in contemporary world. Today, there are more than 4 billion people who are using internet all around the world. Internet has become a very important medium by which the right to freedom of speech and the right to reach information can be exercised. Internet has a central tool in commerce, education and culture.
Providing solutions to develop effective policies for both internet safety and equal Internet access must be the first priority of governments. The Internet offers individuals power to seek and impart information thus states and organizations like UN have important roles in promoting and protecting Internet safety. States and international organizations play a key role to ensure free and equal Internet access.
The concept of "network neutrality" is significant while analyzing equal access to Internet and state policies regulating it. Network Neutrality (NN) can be defined as the rule meaning all electronic communications and platforms should be exercised in a non-discriminatory way regardless of their type, content or origin. The importance of NN has been evident in COVID-19 pandemic when millions of students in underdeveloped regions got victimized due to the lack of access to online education.
Article 19/2 of the International Covenant on Civil and Political Rights notes the following:
"Everyone shall have the right to freedom of expression; this right shall include freedom to seek, receive and impart information and ideas of all kinds, regardless of frontiers either orally, in writing or in print, in the form of art, or through any other media of his choice."
Internet access and network neutrality directly affect human rights. The lack of NN undermines human rights and causes basic human right violations like violating freedom of speech and freedom to reach information. There must be effective policies to pursue NN. Both nation-states and international organizations have important roles in making Internet free, safe and equally reachable for the people worldwide. States should take steps for promoting equal opportunities, including gender equality, in the design and implementation of information and technology. The governments should create and maintain, in law and in practice, a safe and enabling online environment in accordance with human rights.
It is known that, the whole world has a reliance on internet that makes it easy to fullfill basic civil tasks but this is also threatened by increasing personal and societal cyber security threats. In this regard, states must fulfill their commitment to develop effective policies to attain universal access to the Internet in a safe way.
As final remarks, it can be said that, Internet access should be free and equal for everyone. Creating effective tools to attain universal access to the Internet cannot be done only by states themselves. Actors like UN and EU have a major role in this process as well.