ADB, Nauru, Australia Partner to Build Efficient, Climate-Resilient Port
The Asian Development Bank (ADB) and the governments of Australia and Nauru participated in a groundbreaking ceremony today to officially mark the first step toward the construction of the country's first international port.
Nauru President Mr. Baron Divavesi Waqa led the groundbreaking ceremony and gave a keynote speech. Australia's Assistant Minister for International Development and the Pacific Ms. Anne Ruston and ADB's Development Coordinator for Nauru Ms. Camilla Solomon participated in the event.
"We waited for more than a century to change our dream of having an international port into reality," said Mr. Waqa. "We are delighted to partner with ADB, the Green Climate Fund (GCF), and the Government of Australia in this initiative, and this event is symbolic of our long-term development partnership."
Financed by ADB, GCF, and the governments of Australia and Nauru, the Nauru Sustainable and Climate Resilient Connectivity Project will upgrade the largely unworkable boat harbor into an international port.
"The beginning of the construction phase puts Nauru on a path towards economic recovery as the new port will increase export and trade opportunities," said ADB Director General for the Pacific Ms. Carmela Locsin. "We are pleased to help the government realize their dream of a new port through this transformational project."
The new, climate-proofed Nauru Port will allow large vessels to berth with the construction of a wharf featuring a berth pocket and breakwater. Port security will be established to ensure compliance with international best practices, while a container storage area will be built.
"The redevelopment of the port will be transformative for Nauru," said Ms. Ruston. "It will create jobs and spur economic growth through increased trade and investment, deepening Nauru's connectivity to the region and more widely. Australia is proud to be involved in this important project and looks forward to working with the Government of Nauru and other development partners to explore future opportunities that will arise from the development of this much-needed, world-class seaport."
The project will introduce institutional reforms within the port authority and support the management of the port, ensuring financially sustainable port operations and maintenance.
GCF's Mitigation and Adaptation Division Director Mr. Jerry Velasquez said the construction of the new port provided a timely chance to introduce and develop climate resilience features to the infrastructure.
"GCF's contribution ensures the rehabilitated port will be resilient to climate-related disasters such as strong waves, storms, and cyclones, and continues serving low-carbon maritime transport connections to the region and the world," said Mr. Velasquez. "This is essential for a small island developing state like Nauru, which relies on secure coastal mooring for imported food and other essentials."
The project's next milestone will be a port dedication ceremony in March 2019.
Credit Suisse to pay $475 million to U.S. and U.K. authorities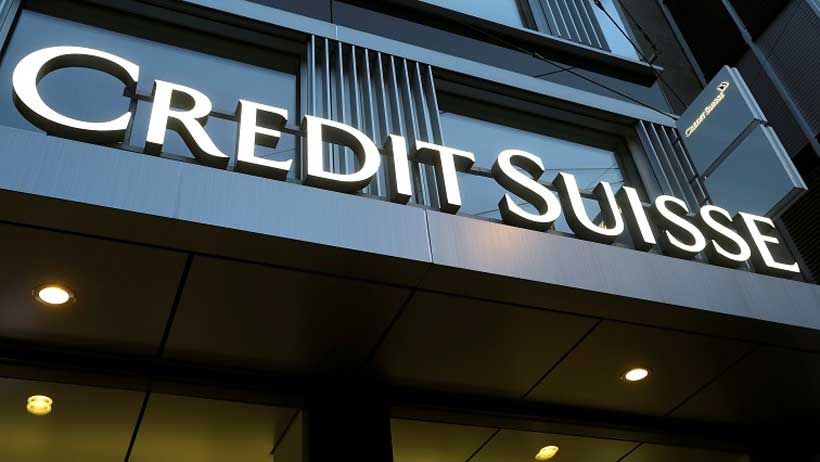 Credit Suisse Group AG has agreed to pay nearly $475 million to U.S. and U.K authorities, including nearly $100 million to the Securities and Exchange Commission, for fraudulently misleading investors and violating the Foreign Corrupt Practices Act (FCPA) in a scheme involving two bond offerings and a syndicated loan that raised funds on behalf of state-owned entities in Mozambique.
According to the SEC's order, these transactions that raised over $1 billion were used to perpetrate a hidden debt scheme, pay kickbacks to now-indicted former Credit Suisse investment bankers along with their intermediaries, and bribe corrupt Mozambique government officials. The SEC's order finds that the offering materials created and distributed to investors by Credit Suisse hid the underlying corruption and falsely disclosed that the proceeds would help develop Mozambique's tuna fishing industry. Credit Suisse failed to disclose the full extent and nature of Mozambique's indebtedness and the risk of default arising from these transactions.
The SEC's order also finds that the scheme resulted from Credit Suisse's deficient internal accounting controls, which failed to properly address significant and known risks concerning bribery.
"When it comes to cross-border securities law violations, the SEC will continue to work collaboratively with overseas law enforcement and regulatory agencies to fulfill its Enforcement mission," said Gurbir S. Grewal, Director of the SEC's Division of Enforcement. "Our action against Credit Suisse today is yet another example of our close and successful coordination with counterparts in Europe and Asia."
"Credit Suisse provided investors with incomplete and misleading disclosures despite being uniquely positioned to understand the full extent of Mozambique's mounting debt and serious risk of default based on its prior lending arrangements," said Anita B. Bandy, Associate Director of the SEC's Division of Enforcement. "The massive offering fraud was also a consequence of the bank's significant lapses in internal accounting controls and repeated failure to respond to corruption risks."
A London-based subsidiary of Russian bank VTB separately agreed to pay more than $6 million to settle SEC charges related to its role in misleading investors in a second 2016 bond offering. According to the SEC's order, the second offering as structured by VTB Capital and Credit Suisse allowed investors to exchange their notes in an earlier bond offering for new sovereign bonds issued directly by the government of Mozambique. But the SEC found that the offering materials distributed and marketed by Credit Suisse and VTB Capital failed to disclose the true nature of Mozambique's debt and the high risk of default on the bonds. The offering materials further failed to disclose Credit Suisse's discovery that significant funds from the earlier offering had been diverted away from the intended use of proceeds that was disclosed to investors. Mozambique later defaulted on the financings after the full extent of "secret debt" was revealed.
The SEC's order against Credit Suisse finds that it violated antifraud provisions as well as internal accounting controls and books and records provisions of the federal securities laws. Credit Suisse agreed to pay disgorgement and interest totaling more than $34 million and a penalty of $65 million to the SEC. As part of coordinated resolutions, the U.S. Department of Justice imposed a $247 million criminal fine, with Credit Suisse paying, after crediting, $175 million, and Credit Suisse also agreed to pay over $200 million in a penalty as part of a settled action with the United Kingdom's Financial Conduct Authority.
VTB Capital consented to an SEC order finding that it violated negligence-based antifraud provisions of the federal securities laws. Without admitting or denying the findings, VTB Capital agreed to pay over $2.4 million in disgorgement and interest along with a $4 million penalty.
The SEC's investigation was conducted by Lesley B. Atkins and Douglas C. McAllister with assistance from Wendy Kong of the Office of Investigative and Market Analytics, Carlos Costa-Rodriguez of the Office of International Affairs, and supervisory trial counsel Tom Bednar. The case was supervised by Ms. Bandy. The SEC appreciates the assistance of the U.S. Department of Justice's Money Laundering and Asset Recovery Section and Fraud Section, the U.S. Attorney's Office for the Eastern District of New York, the United Kingdom's Financial Conduct Authority, the Swiss Financial Market Supervisory Authority, and the United Arab Emirates Securities and Commodities Authority.
Iraq: An Urgent Call for Education Reforms to Ensure Learning for All Children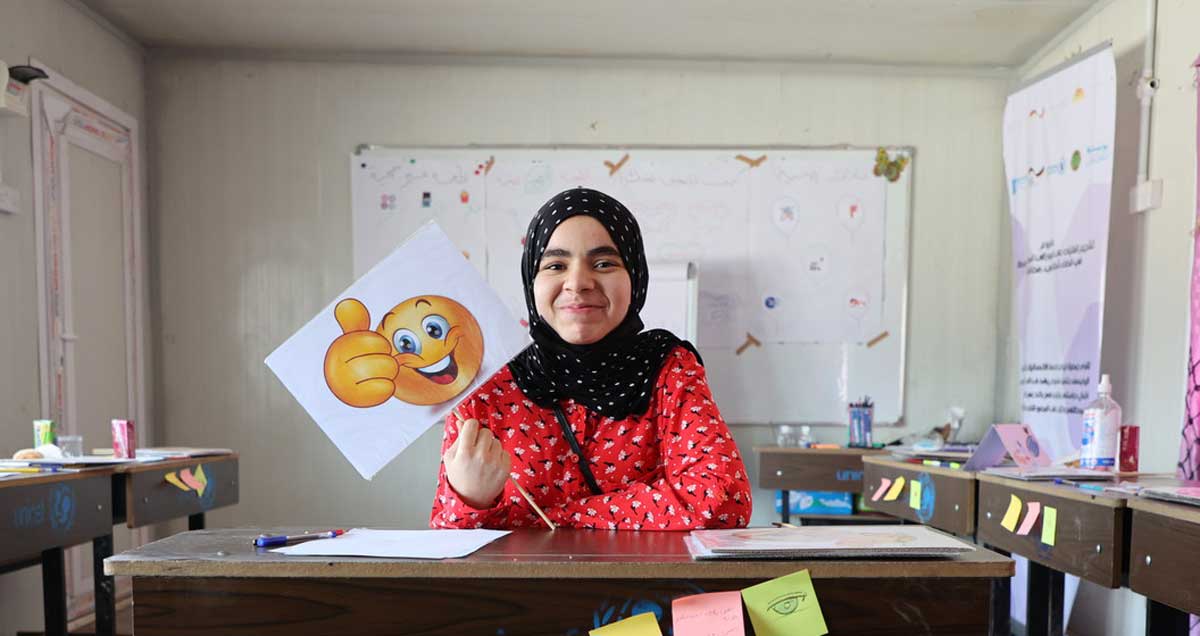 Learning levels in Iraq are among the lowest in the Middle East & North Africa (MENA) region and are likely to decline even further because of the impact the COVID-19 pandemic has had on education service delivery, including prolonged school closures.
These low learning levels are putting the future of Iraqi children and the country at risk. A new World Bank report says that while, now more than ever, investments are needed in education to recover lost learning and turn crisis into opportunity, these investments must be accompanied by a comprehensive reform agenda that focuses the system on learning outcomes and builds a more resilient education system for all children.
The World Bank Group's new report, Building Forward Better to Ensure Learning for All Children in Iraq: An Education Reform Path, builds on key priorities in education recently identified in the Government of Iraq's White Paper and the World Bank Group's Addressing the Human Capital Crisis: A Public Expenditure Review for Human Development Sectors in Iraq report, and provides actionable reform recommendations to boost learning and skills.
Human capital is essential to achieve sustainable and inclusive economic growth. However, according to the World Bank's 2020 Human Capital Index (HCI), a child born in Iraq today will reach, on average, only 41% of their potential productivity when they grow up.
At the heart of Iraq's human capital crisis is a learning crisis, with far-reaching implications. Iraq's poor performance on the HCI is largely attributed to its low learning levels. COVID-19 has led to intermittent school closures across Iraq, impacting more than 11 million Iraqi students since February 2020. This report highlights that, with schools closed over 75% of the time and opportunities for remote learning limited and unequal, Iraqi children are facing another reduction of learning‑adjusted years of schooling. Effectively, students in Iraq are facing more than a "lost year" of learning.
"Iraq can use lessons learned from the current health crisis, turn recovery into opportunity, and "build forward better," to ensure it provides learning opportunities for all Iraqi children especially its poorest and most vulnerable children" said Saroj Kumar Jha, World Bank Mashreq Regional Director. "The World Bank is ready to support Iraq in building a more equitable and resilient post-COVID-19 education system that ensures learning for all children and generates the dividends for faster and more inclusive growth".
The report Building Forward Better to Ensure Learning for All Children in Iraq: An Education Reform Path puts forward for discussion sector-wide reform recommendations, focusing on immediate crisis response as well as medium and long-term needs across six key strategic areas:
1. Engaging in an Emergency Crisis response through the mitigation of immediate learning loss and prevention of further dropouts.
2. Improving foundational skills to set a trajectory for learning through improved learning & teaching materials and strengthened teacher practices with a focus on learning for all children.
3. Focusing on the most urgently needed investments, while ensuring better utilization of resources.
4. Improving the governance of the education sector and promoting evidence‑based decision‑making.
5. Developing and implementing an education sector strategy that focuses on learning and "building forward better".
6. Aligning skills with labor market needs through targeted programs and reforms.
More Funding for Business and Trade to Help Lao PDR Recover from Pandemic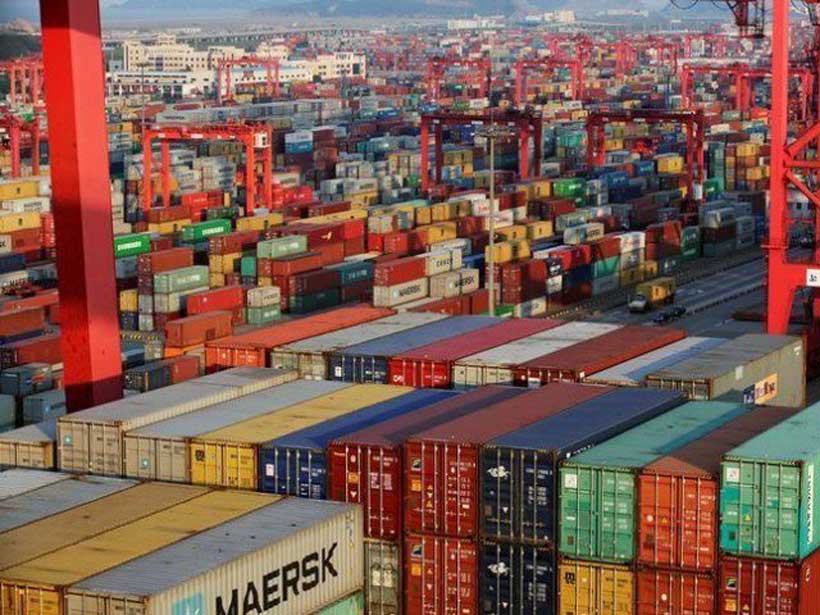 The World Bank and the Government of Lao PDR have agreed to scale up a Competitiveness and Trade Project that will improve the ability of businesses to recover from the economic effects of COVID-19 as part of the government's emergency response to the pandemic. The additional financing will provide a US$6.5 million grant through the Lao Competitiveness and Trade Multi-Donor Trust Fund supported by Australia, Ireland, and the United States.
The extra funding follows a request by the Ministry of Industry and Commerce for additional resources to help the government and private sector respond to the challenges posed by COVID-19 and related restrictions. The Lao economy, which had already been slowing since 2018 following floods, drought and crop disease outbreaks, has been hit badly by the pandemic since early 2020, causing poverty to rise by an estimated 4.4 percentage points.
This additional financing complements the government's approach of providing rapid and direct relief to vulnerable firms and to adjusting government services to the effects of COVID-19. Helping viable businesses to survive and grow will help them maintain and create jobs, thereby driving economic recovery.
The ministry has been implementing the original Lao PDR Competitiveness and Trade Project since late 2018 with $13 million of credit and grants from the World Bank and the trust fund. The project works to improve the processes required to start and operate a business, and to reduce the costs of doing business in Laos. Measures to lower trade costs and facilitate trade flows include streamlining regulations to reduce the time that goods spend at borders. Business Assistance Facility grants are available to help companies improve their competitiveness, while the project also supports improved policy making and transparency, along with stronger public-private policy dialogue.
According to H.E. Somchith Inthamith, Deputy Minister of Industry and Commerce, "the new financing will be used to scale up and extend activities under the original project, such as decreasing the time required for goods to clear customs, and increasing the ability of our producers to connect to markets. Additional resources will be used to help new Lao firms set up, and aid existing companies seeking grants to mitigate the impact of COVID-19".
Mariam Sherman, Country Director for the World Bank in Myanmar, Cambodia, and Laos, said that over a year into the COVID-19 pandemic, the country has faced significant economic stress, especially considering the effects of the crisis on important trade partners. "This project has been prepared with urgency", she said. "It can help the Lao government accelerate policy changes and regulatory reforms that will improve the ease of doing business, facilitate trade, and support company competitiveness. Such reforms will help Lao firms weather shocks, increase their ability to do business on the ground, and provide access to international markets for necessary inputs and outputs".
The Lao Competitiveness and Trade Multi-Donor Trust Fund is a continuing effort to improve the efficiency of development assistance for trade in the Lao PDR, by pooling resources from the World Bank, Australia, and Ireland for increased efficiency of implementation, reduced transactions costs and greater impact on-the-ground.
Since the start of the COVID-19 pandemic, the World Bank Group has committed over $125 billion to fight the health, economic, and social impacts of the pandemic, the fastest and largest crisis response in its history. The financing is helping more than 100 countries strengthen pandemic preparedness, protect the poor and jobs, and jump start a climate-friendly recovery. The Bank is also providing $12 billion to help low- and middle-income countries purchase and distribute COVID-19 vaccines, tests, and treatments.