WWF Expands Food Waste Education Program to Nine Major US Cities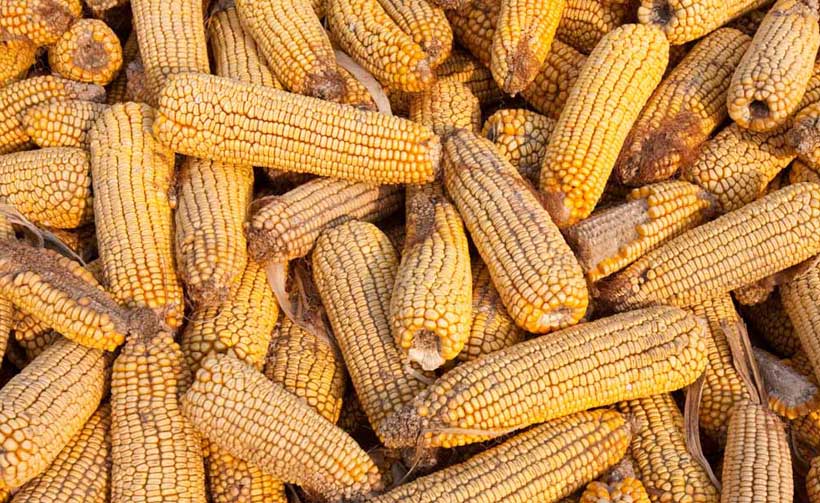 WWF is expanding Food Waste Warriors, its program aimed at educating students and school staff about the impacts of wasted food and its impact on the environment. Beginning this month, WWF consultants and contractors will be implementing the program at schools in Atlanta, Cincinnati, Columbus, Denver, Indianapolis, Nashville, Phoenix, Portland (Oregon), and Seattle.
The expanding footprint of food and agriculture represents one of the biggest threats to biodiversity on the planet. Even more problematic, it's estimated that the US wastes 63 million tons of food every year. A large percentage of this food waste ends up in landfills where it emits harmful methane greenhouse gas emissions, while also wasting water, energy and wildlife habitat that was sacrificed to grow [wasted] food. WWF believes one way to fight food waste is to make changes in consumer-facing businesses and institutions where significant quantities of waste occur, including schools. School cafeterias are a major institutional food-service provider, serving more than 31 million meals per day to students in over 100,000 schools.
"Turning the cafeteria into a classroom allows students to immediately see and understand the impact of what they throw away, empowering them to make changes and to be tomorrow's leaders on food waste reduction," said Pete Pearson, WWF's Director of Food Waste. "We are grateful to have an amazing team of professionals across the country helping us bring this program to schools."
In 2017 and 2018, WWF conducted a pilot program in Washington, DC and engaged schools across the city to understand the best ways to introduce WWF's curriculum and begin food waste audits in schools. The program consists of lessons, activities and resources that impart the challenges and possibilities of reducing food waste by teaching students to measure what's getting tossed from their own lunch trays. Lessons are provided free of charge in this online toolkit and can be adjusted for grades 3-12.
To help teachers and administrators more easily implement this program, our team of Food Waste Warriors in Atlanta, Cincinnati, Columbus, Denver, Indianapolis, Nashville, Phoenix, Portland, Seattle are working to provide lessons and conduct food waste audits at no cost to schools. Public and private schools are both encouraged to participate.
This program is possible as a result of funding from The Kroger Co. Foundation and the US Environmental Protection Agency (EPA). A grant from the EPA Region 4 enabled the start of the Food Waste Warrior program in Atlanta. A grant from The Kroger Co. Foundation, which aligns with Kroger's Zero Hunger | Zero Waste social impact plan, is supporting the additional communities.
May confirmed as warmest on record, CO2 levels hit new high despite COVID economic slowdown
Last month was the warmest May on record and carbon dioxide levels also hit a new high despite the economic slowdown from COVID-19, the World Meteorological Organization (WMO) said on Friday, in an urgent appeal for Member States to renew their efforts to tackle climate threats.
"Governments are going to invest in recovery, and there's an opportunity to tackle the climate as part of the recovery programme", said WMO Secretary-General Petteri Taalas.
Opportunities ahead
He added that if this course of action was taken, "there was an opportunity to start bending the curve (on emissions) in the coming five years".
The appeal coincides with World Environment Day, celebrated annually on 5 June, and a warning that warmer temperatures and higher greenhouse gas concentrations will have a major impact on biodiversity, socio-economic development and human well-being.
Echoing the call that it is time to grow back greener and build back better for people and the planet, UN Secretary-General António Guterres said that Nature was "sending us a clear message: we are harming the natural world – to our own detriment. Habitat degradation and biodiversity loss are accelerating."
Climate and coronavirus
"Climate disruption is getting worse. Fires, floods, droughts and superstorms are more frequent and damaging," said the UN chief. "Oceans are heating and acidifying, destroying coral ecosystems. And now, a new coronavirus is raging, undermining health and livelihoods. To care for humanity, we must care for nature."
Any industrial and economic slowdown from COVID-19 is no substitute for sustained, coordinated action to reduce greenhouse gas emissions, Mr Taalas explained.
This is because gases such as carbon dioxide and methane last in the atmosphere for hundreds of years, so any short-term effects seen during lockdown is not expected to have a long-term benefit.
Local treasures: Nepal's mountain crops drive biodiversity and economic growth
Remote mountainous regions of Nepal are harsh places in which to survive and make a living.
Economic, social and environmental challenges include lack of market access, outmigration, dependency on imports and subsidies, women's drudgery, malnutrition, unpredictable weather, pests and diseases.
To tackle some of these challenges, UNEP and partners are working with the local community to conserve biodiversity of crops, to boost food security and resilience.
The 2014-2020 Global Environment Facility-supported project was implemented by the United Nations Environment Programme (UNEP) and executed by Bioversity International in collaboration with national partners—the Nepal Agricultural Research Council, the Department of Agriculture, and Local Initiatives for Biodiversity, Research and Development.
It covers eight sites, at altitudes ranging from 1,500 to 3,000 metres above sea level, in the districts of Humla, Jumla, Lamjung and Dolakha, in Western, Central and Eastern Nepal. High‑elevation agricultural systems often have high levels of environmental instability. Eight mountain crops – buckwheat, common bean, finger millet, foxtail millet, proso millet, grain amaranth, naked barley and cold tolerant high-altitude rice – are targeted.
The project faced two major hurdles in five years: devastating earthquakes in March and April 2015, which badly affected two of the four sites, as well as a major administrative reform which saw the introduction of a new federal system in 2017.
Despite the disruptions, government officials believe the project has made a difference. "The project has developed the foundation for promoting and mainstreaming traditional crops," says Deepak Bhandari, Executive Director of the Nepal Agricultural Research Council. He also hailed the launching of the national project website.
"The project made us aware of the value of local crops," says Depsara Upadhaya, a farmer from Chhipra village in the northwest of Nepal. "We received support to establish a community seedbank in the village, and electric machines were made available to process finger and proso millet. This brought great relief to women in my village by reducing the physical strain of manual threshing."
Under the project, four community seed banks were established to conserve rare, local mountain crops. The banks now conserve 232 unique and endangered varieties of 56 crops. UNEP and partners also encouraged best practices for mainstreaming agrobiodiversity in agriculture through community biodiversity management funds, farmers' field schools and seed exchanges.
Making a difference
"Crop biodiversity contributes to nature, which is an essential source of many drugs used in modern medicine. Globally, nearly half of the human population depends on natural resources for its livelihood," says UNEP biodiversity expert Marieta Sakalian.
Since its inception in 2014, the project has been boosting mountain crop biodiversity for the benefit of local communities and farmers. Results include:
20,000 households received seeds, germplasm and information on how to conserve and grow mountain crops.
300 germplasms of eight target crops were sent to project sites for on-farm testing. Over 60 were selected for use by farmers.
500 local crop genes have been stored in the national gene bank for future breeding.
In 2019, low-interest, collateral-free loans were given to 58 farmers – mostly women – by a community biodiversity trust fund.
Electric threshers for millet reduced women's' physical labor and improve efficiency. Finger millet threshers were distributed to over 500 households. Eight improved pieces of processing equipment were given to communities.
Capacity building of over 100 local farmers, many of them women
Over 70 publications—books, flyers, posters, blogs and brochures—were produced.
How to preserve biodiversity: EU policy
In order to preserve endangered species, the EU wants to improve and preserve biodiversity on the continent.
In January, Parliament called for an ambitious EU 2030 Biodiversity Strategy to address the main drivers of biodiversity loss, and set legally binding targets, including conservation of at least 30% of natural areas and 10% of the long-term budget devoted to biodiversity
In response, and as part of the Green Deal, the European Commission presented the new 2030 strategy in May 2020.
MEP chair Pascal Canfin, chair of Parliament's environment committee, welcomed the commitment to cut pesticide use with 50% and for 25% of farm products to be organic by 2030 as well as the 30% conservation target, but said the strategies must be transformed into EU law and implemented.
What has been done to safeguard biodiversity and endangered species in Europe?
EU efforts to improve biodiversity are ongoing under the 2020 Biodiversity Strategy, which was introduced in 2010.
The EU's 2020 Biodiversity Strategy
Additionally, the European Life programme brought for example the Iberian Lynx and the Bulgarian lesser kestrel back from near extinction.
The final assessment of the 2020 strategy has yet to be concluded, but according to the midterm assessment, approved by Parliament, the targets to protect species and habitats, maintain and restore ecosystems and make seas healthier were making progress, but had to speed up.
The objective to combat the invasion of alien species was well on track. In strong contrast, the contribution of agriculture and forestry to maintain and enhance biodiversity had made little progress.
The Natura 2000 network of protected nature areas in Europe has increased significantly over the past decade and now covers more than 18% of the EU land area.
Between 2008 and 2018, the marine Natura 2000 network grew more than fourfold to cover 360,000 km2. Many bird species have recorded increases in population and the status of many other species and habitats has significantly improved.
Despite its successes, the scale of these initiatives is insufficient to offset the negative trend. The main drivers of biodiversity loss – loss and degradation of habitat, pollution, climate change and invasive alien species – persist and many are on the increase, requiring a much greater effort.
The EU's 2030 Biodiversity Strategy
An important part of Commission President Ursula von der Leyen's Green Deal commitments, the Commission launched the 2030 Biodiversity Strategy, to go hand in hand with the Farm to Fork Strategy.
For the next 10 years, the EU will focus on an EU-wide network of protected areas on land and at sea, concrete commitments to restore degraded systems, enable change by making the measures workable and binding and take the lead in tackling biodiversity on a global level.
The new strategy outlining the EU ambition for the post-2020 global biodiversity framework was due to be adopted at the 15th UN Convention on Biological Diversity in October 2020 in China, which has been postponed.
Once adopted, the Commission plans to make concrete proposals by 2021.