Working for a brighter future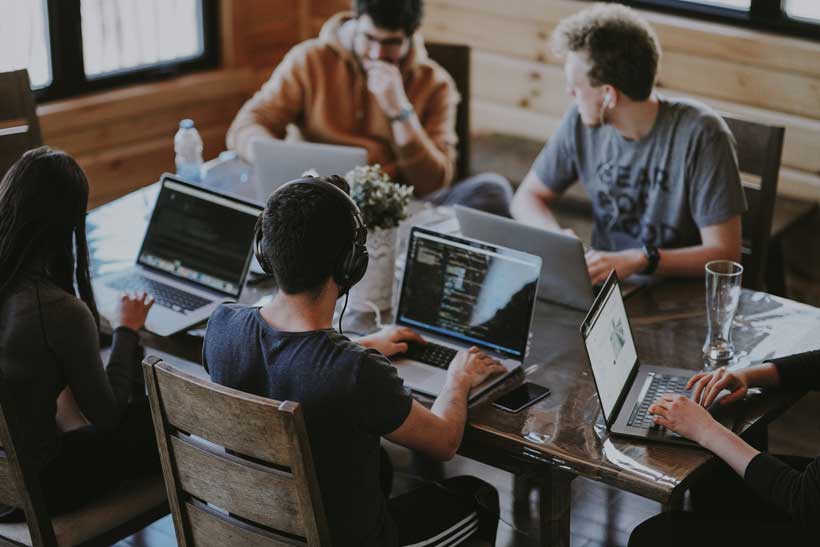 Authors: Cyril Ramaphosa and Stefan Löfven*
We stand at a crossroads as seismic shifts take place in the world of work.
Technological advances are changing the nature of many jobs, and leading to the need for new skills. The urgently required greening of economies to meet the challenge of climate change should bring further employment possibilities. Expanding youth populations in some parts of the world, ageing populations in others, may affect labour markets and social security systems.
On one path, countless opportunities lie ahead, not only to create jobs but also to improve the quality of our working lives. This requires that we reinvigorate the social contract that gives all partners a fair stake in the global economy.
On the other path, if we fail to prepare adequately for the coming challenges, we could be heading into a world that widens inequalities and leads to greater uncertainty.
The issues are complex. As co-chairs of the Global Commission on the Future of Work  we, and our fellow members of the Commission – leading figures from business and labour, think tanks, government and non-governmental organizations – have been examining the choices we need to make if we are to meet the challenges resulting from these transformations in the world of work and achieve social justice.
We call for a new, human-centred approach that allows everyone to thrive in a carbon neutral, digital age and affords them dignity, security, and equal opportunity. It must also meet the changing needs and challenges facing businesses and secure sustainable economic growth.
The opportunities are there to improve working lives, expand choice, close the gender gap and reverse the damage that has been wreaked by global inequality.
But it will need committed action on the part of governments and social partners to turn those opportunities into reality.
So how do we achieve this? Three areas of increased investment are needed:
First, we have to invest more in people's capabilities: This means establishing an effective lifelong learning system that enables people to skill, reskill and upskill – a system that spans early childhood and basic education through to adult learning. It also means investing in the institutions that will support people as they go through transitions in their working lives – from school leavers to older workers. Making gender equality a reality and providing social protection from birth to old age are also critical. These social investments will not only increase productivity. They will also allow for a more inclusive growth, where informal workers and business can both benefit from and contribute to a sound formal economy.
Second, we must invest more in the institutions of work – including the establishment and implementation of a Universal Labour Guarantee. This will ensure that all workers enjoy fundamental rights, an "adequate living wage", limits on their hours of work and safe and healthy workplaces. Linked to this, people need to have more control over their working time – while meeting the needs of enterprises – so that they can fulfill the full range of their responsibilities and develop their capabilities.
Collective representation through social dialogue between workers and employers needs to be actively promoted. Workers in the informal economy have often improved their working conditions by organizing. Unions need to expand membership to informal workers, whether they work in the rural economy, on the city streets of an emerging economy or on a digital platform. This is a critical step towards formalization and a tool for inclusion.
We're also calling for governance systems for digital labour platforms that will require these platforms and their clients to respect certain minimum standards.
Finally, we need to invest more in decent and sustainable work. This includes incentives to promote investments in key areas, such as the care economy, the green economy, and the rural economy, as well as high-quality physical and digital infrastructure. We must also reshape private sector incentive structures to encourage a long-term, human-centred approach to business. That includes fair tax policies and improved corporate accounting standards. We need to explore new measures of country progress to track important aspects of economic and social advancement.
Beyond these critical investments, there is a further opportunity: to place discussions about the future of work at the heart of the economic and social debates taking place at the high table of international policy-making. This could revitalize the multilateral system at a time when many are questioning its legitimacy and effectiveness.
Yet none of this will happen by itself. If change is the opportunity, we must seize the moment to renew the social contract and create a brighter future by delivering economic security, equal opportunity and social justice – and ultimately reinforce the fabric of our societies.
Stefan Löfven, Prime Minister of Sweden, co-chairs of the ILO Global Commission on the Future of Work
EAEU, MERCOSUR and Integration
The transformation of international trade has significantly picked up pace as of late. Sanctions and protectionism (and its rather aggressive variant used by the United States) prompt states to create alternative institutions and integration alliances based on the principles of liberalism, equality and openness.
Acting together is the only way for states to withstand such a disturbance of the balance in the global trade system and satisfy their interests.
Integration initiatives emerged a long time ago and are now developing successfully: the global geopolitical space is permeated with a network of regional integration groups. The number of such groups is growing, and their trade ties are becoming deeper.
Compared to Europe, the Asia Pacific, Latin America and other regions, the post-Soviet space has far less experience of the type of integration known as "international economic integration."
The situation is certainly changing. The founding of the Eurasian Economic Union (EAEU) and its work towards concluding free trade agreements have introduced adjustments to existing trade relations. However, since the EAEU was founded in 2015, only one full-fledged free trade agreement was signed with Vietnam.
The EAEU and MERCOSUR: Institutional Grounds for an Alliance
The agreements concluded with Vietnam, China and Iran suggest that the basis for a new stage in moving into Eastern markets has been formed.
The EAEU's trade cooperation with MERCOSUR, the world's third largest and third most influential trade bloc, could become a very profitable strategic alliance. The market potential of Latin American countries is tremendous, and it is unused today.
If mutually beneficial terms of cooperation are achieved, such an economic alliance could have every chance of becoming a mega-bloc and, most importantly, the embodiment of a new model that is based on best and more advanced practices.
The EAEU's trade and economic dialogue with a Latin American partner could occupy a unique place in the structure of global economic cooperation as a whole. It would make it possible to overcome certain limitations in inter-country economic cooperation and use regional "economies of scale."
Together with regional integration alliances, this structure could serve as the missing link in the "South–South" cooperation line and resolve the so-called "gaps" in the cooperation balance. The problem of the global economy we are now part of stems from the sharp transition from bilateral economic integration to mega projects. Countries do not have enough time to find their bearings and amend their national legislation, and this often slows down the dialogue on establishing global institutions.
The Advantages of Cooperation between the EAEU and MERCOSUR
An integration dialogue between MERCOSUR and the EAEU would allow the EAEU to solve the task posited to all its member countries, one that is similar to MERCOSUR's own strategic goal of finding its rightful place in the so-called "sixth technological order" where leading positions will be held by countries that actively use the "ten emerging technologies".
In this regard, the specific features of MERCOSUR, whose member countries have historically never received large-scale technology transfer (as happened, for instance, in the United States) and consequently formed a "secondary" model of innovative development that is mostly associative and fragmentary and has large areas of stagnation, are of particular interest in terms of building business ties with EAEU companies.
The advantages are mutual.
The Eurasian Economic Union started developing contacts with Latin American countries back in 2012. The first arrangements on cooperation were achieved with Chile, an associate member of MERCOSUR.
Later, the Commission signed a memorandum on cooperation with Peru, also an associate member of MERCOSUR.
In late 2018, the Eurasian Economic Commission (EEC) and MERCOSUR signed a memorandum on cooperation in trade and economy on the side-lines of the MERCOSUR summit in Montevideo (Uruguay).
Promising Areas of Cooperation
The FTZ+ trade agreement format would appear to be the most suitable institutional basis for deeper economic collaboration between the EAEU and MERCOSUR. Such an agreement would involve in-depth integration, emphasizing reduced non-tariff barriers, an improved regime for trade in services and investments, measures to increase trade, regulatory alignment and standardization, and, most importantly, identifying promising areas of cooperation and creating special conditions for individual projects
Without dwelling on such obvious contractual components as zero duties, customs cooperation, technical barriers in trade and sanitary and phytosanitary measures, etc., issues are proposed for consideration that may be debatable as far as the readiness of the parties to implement them is concerned, yet at the same time constitute particularly advantageous areas for mutual development.
Both the MERCOSUR and EAEU countries are interested in developing the following areas: marine research; bioeconomics research; renewable energy sources; etc.
Given the common interest in developing the above-stated areas, the strategic tasks of tapping the markets of MERCOSUR for EAEU businesses may be implemented by building similar institutional mechanisms.
The issue of technology transfer (TT) and innovations becomes ever more pressing, both on the bilateral level and on the level of global trade relations. With increasing frequency, this item is being put on the agenda of global forums such as the United Nations (UNCTAD), the World Trade Organization (WTO) and the World Intellectual Property Organization (WIPO).
MERCOSUR countries are also actively working in this area. Initially, the general policy on technology transfer was based on the South Korean model, with innovations introduced in major companies.
The trade aspects of e-commerce should clearly become a fundamental issue. The greatly increasing data flow in the cost and supply chain and the rapidly growing digitization of global trade that now involves millions of customers make this issue a priority.
Vectors of Collaboration between the Leading Countries in the EAEU and MERCOSUR
The research activities of individual MERCOSUR countries, for example Brazil (the organization's economic leader), creates opportunities for implementing joint investment projects (for instance, in the mining industry).
"Joint manufacturing of machine tools in Russia is another promising cooperation project that in which Russia is greatly interested."
However, some experts note that the positive dynamics in the export of technological solutions is very weak due to the outdated contractual framework for cooperation between countries. The present scale of the presence of EAEU companies and the pace at which joint projects in innovations are developing are linked to the low level of state support for exports, unstable partnerships that in many cases stem from the absence of a long-term legal basis, and inconsistencies between collaboration plans and programmes and real results.
Conclusion
Summing up, we can confidently state that the integration cooperation between the EAEU and MERCOSUR could become an example of a radically new cooperation format based on a FTZ+ trade agreement. The advantage of such cooperation will lie, among other things, in a "technological step forward compared to territorial and exclusive regionalism."
It is apparent that the integration of integrations requires the creation of a contractual framework for the emerging trade and economic alliance. Such a framework could develop a network of promising joint projects buttressed by independent institutional platforms for each strategic area, which will create a micro-level foundation and thus boost the macro-level potential of the integration alliance.
Fitting such collaboration formats into the traditional order of the functioning of FTZs might shift the emphasis from trade liberalization to building a foundation for integration and cooperation.
A "pin-pointed" search for possible production collaborations and bilateral investment initiatives could become an effective way for pooling the parties' efforts. The basis for deepening existing projects and launching new ones is already in place: major Russian companies are working actively in joint projects being carried out in individual Latin American countries and the Caribbean: Rostec, Rosneft, INTER RAO UES, Power Machines, KAMAZ, Russian Helicopters and VEB.
Ultimately, the performance results of such an intercontinental trade and economic project will depend on how effectively the strategic bilateral projects that are intended to ensure cooperation synergy and liberalize mutual trade are coordinated.
First published in our partner RIAC
Gender equality cannot wait in Asia and the Pacific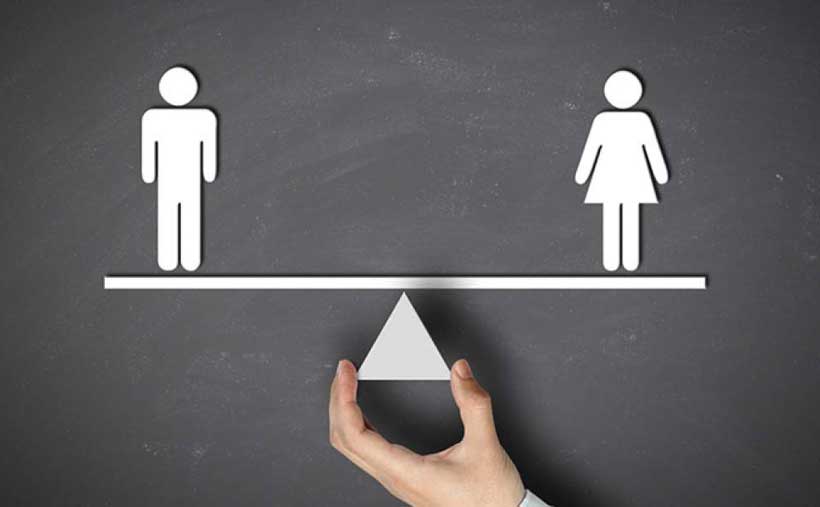 Equal rights have been demanded and promised for generations, but last year a shift occurred in the women's movement. Across Asia and the Pacific and around the world, women demonstrated to condemn a status quo which continues to deprive too many women and girls of respect and equal opportunity. This is a momentum we must maintain to achieve gender equality in Asia and the Pacific, an ambition which lies at the heart of the United Nations' 2030 Agenda for Sustainable Development.
Education is key. It remains the passport to better jobs, higher incomes and improved life chances. Progress in our region has been made and rightly celebrated, but equal numbers of boys and girls enrolled in education belies high dropout rates and lower attendance and attainment levels for girls. This is particularly acute in rural areas, where in many countries only very few girls from poor households complete secondary education. Improving health care coverage, particularly sexual and reproductive health, is another imperative. Again, women living in rural and remote areas are particularly disadvantaged, contributing to high maternal mortality rates in parts of Asia and the Pacific and teenage pregnancies with enduring societal consequences.
This inequality of opportunity contributes to placing women at a considerable disadvantage in the labour market. Over the past thirty years, female labour market participation has declined in Asia and the Pacific, where only half of all women are economically active. This is in part because women are relied on to give up to six hours of unpaid care work a day, stifling careers and ambitions and undermining equal political representation. Corporate leadership positions remain the preserve of men. Today, for every ten men in work in the Asia-Pacific region there are only six women, the majority of whom are trapped in precarious, informal employment, characterised by low wages and hazardous working conditions.
With such considerable barriers remaining to gender equality, the United Nations Economic Social Commission for Asia and the Pacific is supporting a bold coordinated response, which must include gender responsive budgeting. This approach ensures the different needs of women and men are part of budgetary decisions for the public expenditure which underpins the design of government programmes and activities. This is particularly important in shaping the provision of social protection, education and health care and the design of infrastructure. By placing a greater focus on women's needs, gender responsive budgeting has been shown to make a major contribution to reducing the burden of unpaid work and enhancing women's opportunities for leadership in the workplace and in political and public life.
Gender responsive budgeting could also be used to create a more supportive environment for women entrepreneurs who are proven catalysts for change and a reliable means of increasing women's share of the workforce. Women employ other women, who in turn, are known to spend more on their families, helping give children a healthy diet, a solid education and reliable health care. As potential GDP gains from gender equality in work and society are enormous in our region, up to eighteen percent in parts of South Asia, this is an opportunity we cannot afford to miss.
Yet this entrepreneurial potential is currently frustrated by a lack of access to finance and ICT tools for business development. Seventy percent of women-owned micro, small and medium enterprises are underserved by financial institutions in developing countries. Women-owned enterprises are consistently smaller and concentrated in less profitable sectors. Innovative technology could be deployed to reduce gender barriers and promote digital inclusion. This requires support for businesswomen to mainstream ICT across business operations, make their financial management more robust and their outlook more responsive to new technologies.
Put simply, women's empowerment requires action on all fronts. It begins with equal opportunity to education and health care services, delivered through targeted investments, better attuned to women's needs. Supporting women entrepreneurs with better access to finance and ICT can then keep women in work, enabling their businesses to innovate, remain competitive and expand. These businesses are essential incubators for future generations of women's leaders, but will also contribute to a more gender equal environment today. Women's empowerment cannot wait in Asia and the Pacific.
Radical Markets- Workable Ideas
We are living in a very interesting age. Call it a phase. A phase; where long cherished ideas of globalization is coming under threat, where Xenophobic attitudes are taking hold, where the right-wing has gained a lot of wind under them and seems ready to fly. Trump's election, Brexit and anti-immigrant hysteria, all point towards a disturbing trend which looks as if gaining popularity and acceptance. In such a phase the ideas and concepts, utterly novel in their nature and perfectly workable if implemented, presented in the book Radical Markets gives us a hope.
Let's start with the monopoly problem of property. Private ownership of a property while have certain advantage still cause many problems. For instance, the example, that any single person can sabotage a project if he decides to value his property at exorbitant prices after knowing it comes under a government project, for instance Hyperloop, is very common. Commenting on the "allocative" and "investment" efficiencies of a property the writers present an elaborative system to optimize both of the above mentioned functions. Surprisingly abbreviating into a very apt name, COST, the Common Ownership Self-assessed Tax, provides us with an alternative to the normal, usual taxation system. Moreover, possessing a self-regulating mechanism COST assures that the person uses the property for the best purpose. Avoiding the intricate details here, one can consider it as a system where-in one's property would be listed on a national/international database with its price along with the option of anyone able to buy it at a click. If the property is very important for a person he might keep the price at such a level so that nobody can easily buy it however, at the same time he will be paying a handsome amount of tax on the declared value (a detailed description regarding the basis of the taxation is given in the book) which should bring in the most optimal level of pricing. Too much of a price and he ends up paying a lot of tax, too little and someone else might get it.
Not only this but the above concept can also be applied to personal skills such as for doctors, engineers and others.
Other ideas include Visa for Individual Program (VIP) which might prove to be very useful to curb xenophobic attitudes. The proposal includes setting up such a system where-in an individual, for example from U.S., invites a computer scientist here in Pakistan, and vouchsafe for these immigrant while he works at the company that the person in U.S. was able to find and share his salary with this man. Such a win-win situation might help to address many questions and grievances of people from both side of the world.
One of my most favorite and a truly radical idea is that of Quadratic Voting. Democracy, of-late, is under threat all over the world. Populism is gaining momentum and rabble-rousers are seizing the opportunities. One of the major reasons is that somehow, at some point, like globalization, democracy has failed to deliver. Problems like "majoritarian cycling" make matters worse. At times, majority can trespass on the rights of minorities. To quote the example from the book let's suppose there is a society that has a certain plant due to which the utility bills have reduced. However, there are some in that society who due to certain health problems suffer due to that very plant. In case of a traditional voting process i.e. 1 person, 1 vote (1p1v) the majority would easily win however, for that particular class of society it is a matter of life and hence immensely significant. Quadratic Voting focuses preference and intensity of preference instead of a for and against approach. In such cases a minority can win over a majority.
To conclude, all of us, especially policy-makers around the world should consider, brainstorm and try to implement these ideas, albeit, at smaller scale, for the sake of experimentation, deducing results, suggesting improvements and omitting errors, if any.