San Sebastian will host the UNWTO World Forum on Gastronomy Tourism
The World Tourism Organization (UNWTO) and the Basque Culinary Center (BCC) have signed the Agreement for the holding of the 5th UNWTO World Forum on Gastronomy Tourism (San Sebastian, Spain 2-3 May 2019). The new edition of this global forum is supported by the Ministry of Industry, Commerce and Tourism of Spain, the Basque Government, the Provincial Council of Gipuzkoa and the City of San Sebastián.
Job creation and the promotion of entrepreneurship will be this year's special focus, in line with the 2019 UNWTO Year of Education, Skills and Jobs, closely aligned with the Sustainable Development Goals (SDGs). The forum will bring together Ministers of Tourism, representatives from National and Local Tourism Administrations, chefs, entrepreneurs, academia and related stakeholders from tourism and gastronomy to discuss latest trends and to share experience.
The event will see the announcement of the winner of the First Gastronomy Tourism Start-up Competition. The competition, organized by UNWTO and the BCC, will bring five finalists to San Sebastian.
"Tourism is a huge source of employment and its multiplier effect has a knock-on effect on other sectors, such as gastronomy and its huge value chain involving several sectors", said UNWTO Secretary-General Zurab Pololikashvili.
"We are especially proud to be co-organizers of the 5th UNWTO World Forum of Gastronomy Tourism. An edition that returns to San Sebastian and that grows exponentially thanks to the support of the Ministry of Industry, Commerce and Tourism of Spain, the Basque Government, the Provincial Council of Gipuzkoa and the City of Donostia. Tourism today is a sector closely linked to gastronomy. At the Basque Culinary Center, we promote knowledge through training in both sectors and work to create an ecosystem that stimulates entrepreneurship and ensures quality employment", underlined Joxe Mari Aizega, Director, Basque Culinary Center.
Policy framework for the development of gastronomy tourism and its capacity to create jobs and promote entrepreneurship, future skills, as well as ways to support SMEs and entrepreneurships in gastronomy tourism will be addressed as well during the forum. The panel presentations will be complemented by working sessions giving all participants the opportunity to actively immerse, interact and share ideas.
The event will close with a Masterclass by the Basque Culinary Center on how to develop competitive and sustainable gastronomy tourism in destinations.
The Forum has been held since 2015.The Basque Culinary Center hosts it every two years with the aim to promote the exchange the most relevant experiences between experts in tourism and gastronomy, to identify best practices and to promote gastronomy tourism as a contributor to sustainable development.
New tourism study shows need to prepare for future headwinds, as sector shows signs of recovery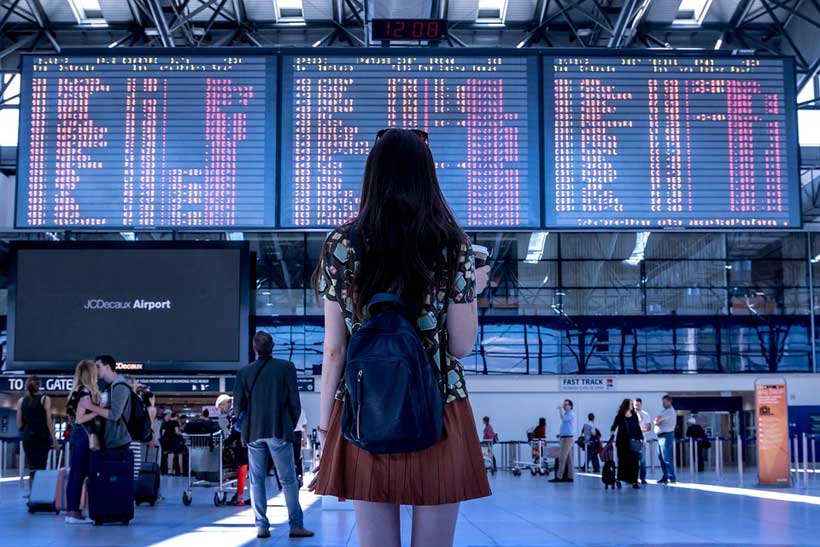 The World Economic Forum released today its latest travel and tourism study, revealing that the sector is showing signs of recovery in many parts of the world after being hard-hit by the COVID-19 pandemic. Japan, the United States, Spain, France and Germany are at the top of the list.
The Travel & Tourism Development Index 2021: Rebuilding for a Sustainable and Resilient Future, ranks 117 economies on a range of factors that are crucial to the development, sustainability and resiliency of their travel and tourism industry, which in turn contributes to economic and social development.
"COVID shutdowns have re-emphasized the important contribution travel and tourism makes to many economies around the world," said Lauren Uppink, Head of Aviation, Travel and Tourism at the World Economic Forum. "As the world emerges from the pandemic, economies must invest in building a strong and resilient environment to deliver the travel and tourism experience and services for many decades to come."
While overall international tourism and business travel is still below pre-pandemic levels, the sector recovery has been bolstered by greater vaccination rates, return to more open travel, and growing demand for domestic and nature-based tourism. Many businesses and destinations have adapted to these shifting demand dynamics. According the UNWTO, the difference in international tourist arrivals between just January 2021 and January 2022 is greater than arrivals growth in all of 2021.
As the sector slowly recovers from the global health crisis – especially as vaccines become more available and health restrictions lifted – it will be important for the travel and tourism sector to take steps that embed long-term inclusivity, sustainability and resilience as it continues to face evolving challenges and risks.
Despite positive trends, the travel and tourism sector is still facing many hurdles with its recovery. This includes uneven vaccine distribution, capacity constraints, labour shortages, supply chain disruptions and more.
"Government, business and civil society leaders can address barriers to recovery by looking at the different factors that can support the long-term development and resiliency of their respective travel and tourism economies," added Uppink. "This will require decision-makers to restore consumer confidence and international openness by prioritizing such things as enhanced health and security measures, encouraging inclusive labour practices, improving environmental sustainability and investing in digital technology."
Travel and Tourism Development Index 2021 results
In this year's index, Japan takes the top spot followed by the United States, Spain, France and Germany rounding out the top five.
Other than the US, the top-10 scoring economies are high-income economies in Europe or Asia-Pacific. After top-ranking Japan, regional economies Australia and Singapore come in seventh and ninth, respectively. Italy joined the top 10 (up from 12th in 2019) in 2021, while Canada slid from 10th to 13th
Viet Nam experienced the greatest improvement in score (from 60th to 52nd) on the overall index, while Indonesia (44th to 32nd) and Saudi Arabia (43rd to 33rd) had the greatest improvement in rank.
While Europe, Eurasia and Asia-Pacific dominate the 2021 rankings, Europe is the only region to have decreased its average score since 2019, slightly eroding its considerable lead. Sub-Saharan Africa had the greatest improvement in performance, but far more needs to be done for economies in the region to catch up with the global average.
In other regions, Dominican Republic saw the greatest improvement in North and Central America (72nd – 69th) while Uruguay saw the biggest jump in South America (61st to 55th).
The Travel and Tourism Development Index 2021 is a direct evolution of the Travel & Tourism Competitiveness Index, which has been published biennially for the past 15 years. The change reflects the new index's enhanced focus on the sector's overall role in economic and social development and the greater need for stakeholder collaboration and development strategies. Based on an altered framework, methodology and other differences, the 2021 index should not be compared to the one published in 2019. To help address this, the 2019 results were recalculated using the new framework, methodology and indicators; all comparisons in score and rankings throughout the new report are between the 2019 results and the 2021 results of the Travel and Tourism Development Index.
Rebuilding for a sustainable and resilient future
Given the travel and tourism sector's important role in global economic and social prosperity, investing in the drivers of its development will be crucial in the coming years, according to the publication. As economies look to rebuild their travel and tourism sectors, they should focus on making their travel sectors more inclusive, sustainable and resilient to future risks.
To achieve this, one top enabling factor that should be prioritized is restoring and accelerating international openness and consumer confidence by improving, for example, health and security. This could include more investments into healthcare infrastructure and personnel and greater distribution of COVID-19 vaccinations in lower-income economies.
"Efforts to build favourable and inclusive labour practices, improve environmental sustainability and strengthening the management of tourism demand and impact will help economies ensure strong development of their travel destinations," said Uppink. For example, sustainable environmental policies that can help protect natural resources have become even more vital as consumer preference for sustainable travel options and nature-based travel grows.
Digital technology will also be vital to achieving all of this. New digital tools can be used to manage tourism flows, optimize visitors' experiences and reduce overcrowding. Addressing issues such as the digital divide, skills gaps and fully including small and medium-sized enterprises (SMEs) in digitalization efforts will be critical to fully leveraging digital technology to improve the tourism sector as a whole.
UN meets to help reverse 'precipitous drop' in tourism
As part of the "long journey" to recover from the ravages of COVID-19, UN General Assembly President Abdulla Shahid highlighted on Wednesday the need to build a more sustainable, resilient, and responsible global tourism sector.
The COVID-19 pandemic ground the entire tourism sector to a halt, dealing a "devastating blow to the global economy," he told the first-ever High-Level Thematic Debate on Sustainable Tourism.
"In 2019, prior to the pandemic, tourism contributed $3.5 trillion to global GDP. The precipitous drop during the pandemic is estimated to have cost up to 120 million jobs".
Communal role
Though easy to sum up the devastation in numbers, capturing the overall toll on people, communities and services, is much harder, particularly for many small island States and least developed countries, which remain heavily reliant on tourism to fuel public spending.
Looking beyond the numbers, tourism plays a deeply human role: "Travel and tourism connect and unite us…builds bridges and facilitates inter-cultural exchanges…[and] fosters peace and solidarity across continents and borders," said Mr. Shahid.
Creative tourism
From "travel bubbles" to digital tours, vaccine passports and "resilient corridors", imaginative efforts were made to help tourism weather two years of COVID.
"As the pandemic wanes, the tourism sector is rebounding", he said, speaking to "the human need to connect, to explore, to experience".
"However, as it rebounds, it is important that we reflect on its future direction".
Challenges ahead
While acknowledging the economic importance of tourism, the Assembly president warned that we must also contend with the harm it inflicts on the planet, such as carbon emissions; oceans brimming with plastics; and the human toll on ecosystems and wildlife.
"We know that many of the communities and historic sites around the world that are beloved by tourists are climate and disaster prone and need support to build resilience," he added.
According to the UN Environment Programme's Green Economy Report, a 'business-as-usual' scenario predicts that by 2050, tourism will generate an increase of 154 per cent in energy consumption, for the sector, 131 per cent in greenhouse gas emissions, 152 per cent in water consumption, and 251 per cent in solid waste disposal.
"We cannot allow this to continue. We must not reboot global tourism in a business-as-usual manner, we must be more ambitious than that, more responsible than that," underscored Mr. Shahid.
'Time for bold action'
Throughout the discussions, the UN official encouraged participants to address their commitments under the Sustainable Development Goals (SDGs) and Paris Agreement on Climate Change, and enhance the inclusion and empowerment of women, youth, indigenous and other marginalized communities
"Today, I call on all stakeholders to seize every opportunity to transform the tourism sector, and to target a more sustainable, inclusive and responsible approach," he said.
"Now is the time for bold action and all ideas are welcome".
Invest in tourism
World Tourism Organization (WTO) chief Zurab Pololikashvili noted that the current energy crisis contributes to the vulnerability of the tourism sector, while maintaining that investments in tourism are also investments in peace.
He said tourism was particularly important to the livelihoods of women, youth and rural communities, and championed the need for a fresh, sustainable balance between the short-term demands of tourists and the longer-term needs of communities.
The WTO official stressed that tourism can drive positive change, and lauded the diverse sectors that have participated in the "landmark" conversation about sustainability.
Supporting the sector
The Director of the World Bank's Urban, Disaster Risk Management, Resilience and Land Global Practice, Sameh Wahba, spoke of inclusive, resilient sustainable cities and communities.
He said that as tourism employs 10 per cent of the global workforce, it offers important opportunities for women, rural communities and small businesses.
Mr. Wahba advocated support for nations to promote sustainable tourism to benefit poor communities and preserve culture, heritage and the environment.
Assisting the SDGs
Deputy UN chief Amina Mohammed observed that "tourism is in turmoil," largely from the COVID pandemic, but also from conflict settings, including Ukraine.
Insisting that sustainability remain at the core of tourism, she advocated for the sector to be transformed into a positive force in implementing the SDGs.
Air Transport Among the Top Obstacles for Mongolia's Tourism Sector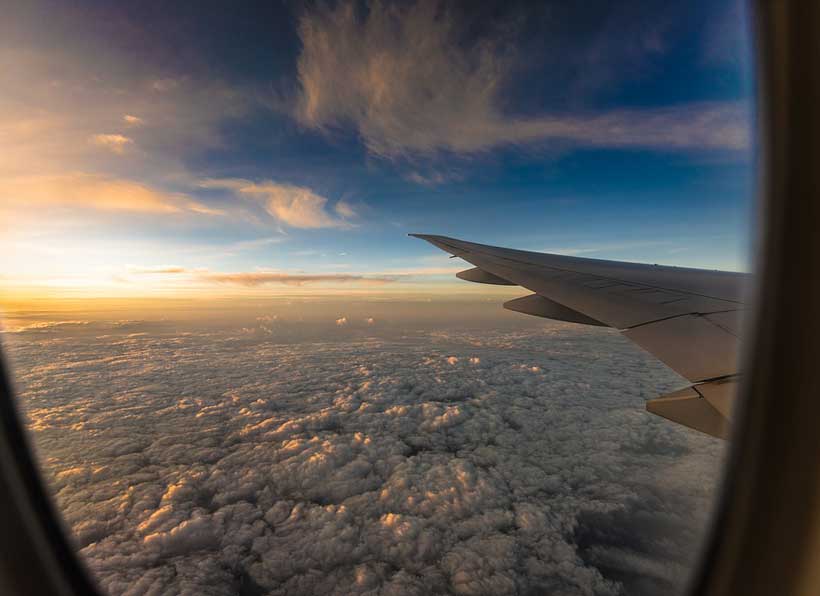 With a unique value proposition to tourists, Mongolia's tourism sector has substantial growth potential, but faces key constraints in air transport and sector coordination, according to the World Bank's new study on Mongolia's tourism sector.
The study, entitled Fostering Inclusive Tourism Development in the Aftermath of COVID-19, analyzes the performance of the Mongolian tourism sector, its regulatory environment, and policy options based on a data-driven economic modeling approach.
"Mongolia's tourism sector has been severely impacted by the COVID-19 pandemic and its full potential is yet to unfold. The country has an abundance of strong niche products for leisure tourism linked to its diverse nature, nomadic lifestyle, culture, and historical legacy," – said Andrei Mikhnev, World Bank Country Manager for Mongolia. "This new study aims to help the government identify policy priorities for a more inclusive and sustainable tourism sector."
Tourism is an important contributor to Mongolia's economy and accounted for 7.2% of GDP, 6.8% of total exports, and 7.6% of total employment in 2019, which was the best year ever, before collapsing in 2020 due to COVID-19. Relative to comparators in Eurasia as well as to countries outside of Eurasia with similar geographic features and/or tourism offerings, Mongolia has been losing market share over the last decade. However, leisure tourism has continued to expand while business travel has declined. Leisure tourists spent less time in Mongolia comparing with similar tourist markets.
The government aims to develop sustainable and inclusive tourism and make Mongolia "the international destination for nomadic culture and tourism". This may require prioritizing segments and markets with highest value potential before increasing the number of foreign tourist arrivals, the report points out.
The lack of resources allocated for infrastructure development and a protectionist aviation policy impede sector development, according to the enterprise survey of tourism companies conducted in the beginning of 2021. Furthermore, the tourism industry representatives acknowledged policy and sector coordination issues to be among the top issues facing the sector, including the lack of centralized marketing support, national tourism policy implementation, and coordination.
"Mongolia's tourism sector has suffered a loss of MNT 1.5 trillion due to COVID-19 with around 1,600 companies and 88,000 jobs put in risk. We are facing an unprecedented challenge of retaining experienced professionals in the sector and minimizing the impact of the economic downturn. The comprehensive analysis—prepared by the World Bank at this critical time when we need a strategy to revive the tourism sector—will assist us in assessing the current situation and defining the appropriate measures and policy," – said Minister of Environment and Tourism of Mongolia Mr. B. Bat-Erdene.