UN calls for dialogue to ease tensions in Venezuela
The top UN political official told the Security Council on Saturday that dialogue and cooperation were vital to ending the crisis in Venezuela, but during a contentious debate, Council members disagreed over the appropriate response to mass protests in the South American country and competing claims to the presidency.
"We must try to help bring about a political solution that will allow the country's citizens to enjoy peace, prosperity and all their human rights," Rosemary DiCarlo, the UN Under Secretary-General of Political and Peacebuilding Affairs, urged the Security Council as she briefed an urgent meeting of the 15-member body on Saturday morning.
The meeting was requested late last week by United States Secretary of State Mike Pompeo in the wake of days of political unrest in Venezuela, marked by popular protests that erupted on Wednesday after the leader of the opposition legislature, Juan Guaidó, declared himself interim president and called for fresh elections, a direct challenge to President Nicolás Maduro, who had been sworn in to a second term in office just two weeks earlier.
In a statement issued by his Spokesperson on Wednesday, UN Secretary-General António Guterres urged parties to "lower tensions" in Venezuela and called for all relevant actors to commit to inclusive and credible political dialogue. Concerned by reports of casualties during demonstrations and unrest in and around the capital, Caracas, the UN chief also called for a transparent and independent investigation of those incidents.
Today, Ms. DiCarlo described the situation in Venezuela as "dire",  and as having both an economic and political dimension.
"The population is affected in a systemic way, nearly all 30 million Venezuelans are affected by hyperinflation and a collapse of real salaries; shortages of food, medicine and basic supplies; deterioration of health and education services; deterioration of basic infrastructure such as water, electricity, transport and urban services," she told the Council.
Years of political strife boil over into street protests
Ms. DiCarlo went on to lay out the political landscape in the country since the parliamentary elections of December 2015, when the opposition won a large majority of seats in the National Assembly. Subsequently, the Supreme Court ruled that the Assembly was "in contempt" and that all its actions were "null and void".
In 2017, a National Constituent Assembly was established through elections in which the opposition parties did not participate. The National Constituent Assembly took over key functions of the legislative branch and undertook a process of constitutional reform that remains inconclusive and is not recognized by the opposition parties.
Attempts to bring about political dialogue started as early as May 2016, through an initiative facilitated by three former presidents from the Dominican Republic, Panama and Spain, under the auspices of the Union of South American Nations (UNASUR).
"Despite some initial progress, no concrete agreements were reached through this initiative, which was suspended by the beginning of 2017," she said, adding that attempts to resume and continue dialogue faltered in February 2018 over a disagreement was the electoral calendar and guarantees to ensure free, transparent and credible elections.
Subsequently, the Government went ahead with presidential elections in May 2018. President Nicolás Maduro was declared the winner over two other candidates. Most of the opposition did not participate in the elections or recognize the results. On 10 January, Nicolás Maduro was sworn in as President for a second six-year term.
On 23 January, large scale opposition protests culminated with Juan Guaidó, president of the opposition-led National Assembly, announcing that he did not recognize President Maduro or his Government.
"While the protests were largely peaceful, there were incidents of violence," Ms. Dicarlo said, noting that according to the Office of the UN High Commissioner for Human Rights, (OHCHR), credible local sources have reported that at least 20 people have died in the unrest.  Many more have reportedly been reportedly injured and detained in violent incidents.
Call for a political solution
Recalling that the UN Secretary-General had offered his good offices to help resolve the crisis, Ms. DiCarlo stressed that the main concern is the well-being of the Venezuelan people and their ability to enjoy their full rights.
"The UN has been providing assistance, particularly in the areas of health and nutrition. And the Secretary-General had asked the International Organization for Migration (IOM) and the UN High Commissioner for Refugees (UNHCR) to establish a mechanism to support Venezuelans leaving the country."
"There are divergent visions of what the future should hold for Venezuela. But we must all be guided, however, by the pursuit of the well-being of the Venezuelan people, and work together so that their needs are fully met," she said.
A divided Security Council
Ms. DiCarlo's call for cooperation and dialogue was echoed by many of the Council's 15 members during the contentious debate that followed her briefing, even as speakers for the United States and Russia sparred over the path to end the crisis.
The US State Department on Wednesday ordered the departure from Venezuela of some non-emergency employees, following a decision by the Trump administration, and several other nations, to recognize Mr. Guaidó as Venezuela's rightful president.
President Maduro respoended by cutting diplomatic ties with the US.
Today, US Secretary of State Mike Pompeo called on the UN to recognize Mr. Guaidó as Venezuela's interim president, and declared: "Now it is time for every other nation to pick a side. No more delays, no more games. Either you stand with the forces of freedom, or you're in league with Maduro and his mayhem."
But Russia's UN Ambassador, Vassily Nebenzia, rejected that view saying the US was imposing its own "approaches and recipes" to resolve the problems on the ground in Venezuela. "This meeting is yet another attempt by the United States to affect regime change and [the Russian Federation] regrets that the UN Security Council has been drawn into such an unethical ploy."
The two diplomats had faced off ahead of the meeting when the Council held a procedural vote on whether the session would even go forward, as 'the situation in Venezuela' is not an official item on the Council's agenda.
But by a vote of nine in favour (Belgium, Dominican Republic, France, Germany, Kuwait, Peru, Poland, United Kingdom, United States) to four against (China, Equatorial Guinea, Russian Federation, South Africa), with two abstentions (Côte d'Ivoire, Indonesia), adopted the agenda item.
During the debate, French Ambassador Anne Gueguen said it was "entirely legitimate" that the Council considers the topic, as the crisis in Venezuela was spilling into neighbouring countries. France called for a political and negotiated solution to the crisis. "Mr. Maduro must understand that this is his last opportunity and he must take it," she warned.
She said trhat if elections are not organized and held in eight days, France was ready, along with the European Union, to recognize Mr. Guaidó as the interim President.  She urged authorities to refrain from the use of force against democratically elected officials, members of civil society and peaceful protestors.
Jorge Arreaza, Venezuela's Minister for Foreign Affairs, rejected what he saw as US attempts to interfere in his country's affairs, as well as Mr. Guaidó's presidential self-proclamation, which he deemed illegal.
He said the Trump administration was trying to build a physical wall on its border with Mexico, while also erecting an "ideological wall" and resurrecting Cold War strategies aimed at bringing misery to wider Latin America. Nonetheless, Caracas, he declared, would find its own way forward, without interference.  "No Power […] can dictate to my country its destiny or its future."
Listening to Kazakhstan: Survey Spotlights Challenges Along with Optimism on Economic Prospects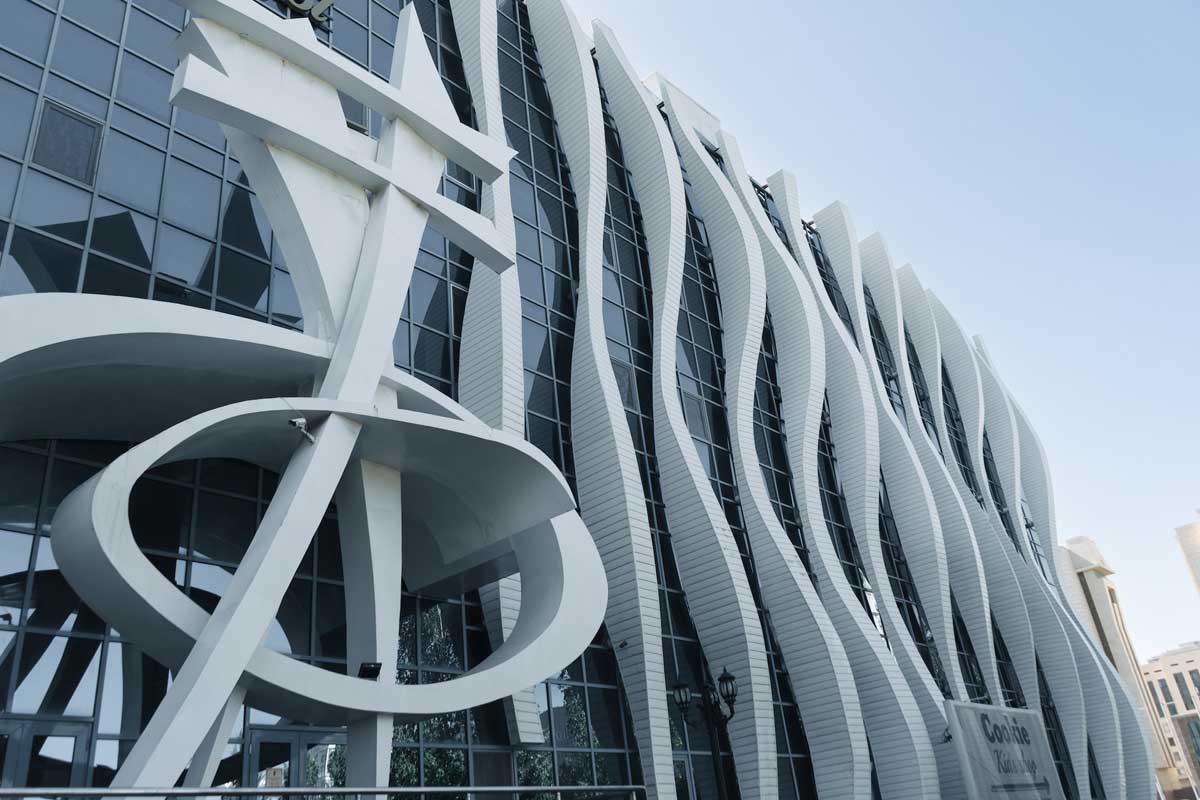 The results of the "Listening to Kazakhstan" survey presented today reveal a challenging period for Kazakhstan's economic and social outlook due to the on-going global and regional risk factors. Domestic inflation continues to dominate people's concerns, while views on current local economic conditions deteriorated in the second quarter. About 23 percent of families in Kazakhstan classified themselves as poor in August 2022.
Despite the immediate challenges, however, two-thirds of the survey respondents remained optimistic about the country's long-term economic prospects, and a similar share said that they believe the country is on the right track with reforms. Cases of improved perceptions of the government's support to the vulnerable – including the poor, the elderly, persons with disabilities, and children – were strongly linked to graduating from poverty and becoming more upbeat about the country's direction. These results point to a positive feedback loop between successful implementation of the government's reform agenda, and the public's support of that agenda.
"Listening" surveys are some of the few sources of data that provide real-time insight into the impacts of policy changes on households. The approach has been used in many countries around the world, often with to the aim of supporting a government crisis management and social assistance. Listening to Kazakhstan" Survey is the result of a fruitful partnership between the World Bank and UNICEF which enabled, in collaboration with NAC Analytica, collecting more than 34,500 interview since 2020.
Ata roundtable to discuss results, experts from the World Bank and UNICEF presented the survey's recent findings, including a focus on the economic and social outlook in Kazakhstan, the recent dynamics of the labor market, the well-being of children and families, and the public's views on the national reform agenda. The results show that Kazakhstan's economic and social outlook was impacted by the compound effects of heightened risks in the first half of 2022 – the war in Ukraine, international sanctions against Russia, the COVID-19 pandemic, quickly rising prices, and the overall slowing of global growth, which all contributed to increased uncertainty.
"We found it very encouraging to see that people who perceived government programs to be successful reported being more satisfied with their own lives and the direction of the country, says William Seitz, Senior Economist and Team Leader for the Poverty and Equity Global Practice of the World Bank in Central Asia. "Social support that addresses challenges increases optimism about the government's positive role and contributes to rising satisfaction across a range of wellbeing measures."
The survey results also highlight that poverty status fluctuates remarkably over time depending on a family's circumstances. Over the course of the survey – between October 2020 and August 2022 – more than 40 percent of respondents said they were living in poverty at least once, but only about 5 percent classified themselves as "chronically poor" in every interview.
"Initially put in place to monitor COVID-19's impact on households, the "Listening to Kazakhstan" survey provides a tremendous opportunity to smoothly and periodically monitor the situation of children and families, in terms of well-being, nutrition, and food security, access to health, education and social protection among others. The data generated by the survey clearly highlights that children are over-represented among the poor. It provides evidence that large families with many children are exceptionally prone to fall into poverty. The survey results underline the need to place child poverty at the center of the governmental agenda and ensure provision of benefits and services to large families with children to avoid devastating impact of poverty on them. The obtained data can be used for evidence-based decision making and strengthening of policies in key sectors to address inequalities and promote inclusive and sustained development for all," says Arthur van Diesen, UNICEF Representative in Kazakhstan.
The COVID-19 pandemic and the current crises facing the region have highlighted the value of having a system to quickly collect views and information from the public.
Hurricanes and cyclones bring misery to millions, as Ian makes landfall in the U.S.
Hurricane Ian caused devastation across western Cuba and increased its strength and size as it made landfall mid-afternoon local time on Wednesday, in the United States; meanwhile Typhoon Noru underwent an "explosive" intensification before it hit the Philippines, the UN Meteorological agency, WMO, has said.The two tropical cyclones came quick on the heels of Hurricane Fiona, which caused deadly flooding in the Caribbean and was the strongest storm on record to hit Canada. Typhoon Nanmadol, prompted the evacuation of nine million people in Japan.
Fingerprints of climate change
The World Meteorological Organization has reminded that climate change is expected to increase the proportion of major tropical cyclones worldwide, and to increase the heavy rainfall associated with these events.
Meanwhile, sea level rise and coastal development are also worsening the impact of coastal flooding.
"The human and socio-economic impacts of these cyclones will be felt for years," warned Cyrille Honoré, WMO Director of Disaster Risk Reduction and Public Services branch.
Hurricane Ian
Hurricane Ian slammed into Cuba on 27 September as a Category 3 storm, with sustained winds of 205km/h and even stronger gusts leading to flash flooding and mudslides.
It is estimated that more than three million people have been affected, the UN Resident Coordinator's Office informed.
According to WMO, Cuban President Miguel Díaz Canel said that the damage caused by Ian will likely be significant, though only preliminary assessments have been carried out.
There were no immediate reports of casualties. But there was severe damage to infrastructure, housing, agriculture, and telecommunications, with power reportedly lost to the entire country. Pinar del Río, the hardest hit province, is home to 75 per cent of the country's tobacco production – a key export for Cuba – and about 40 per cent of the nation's bean production.
Florida on high alert
Ian is intensifying rapidly and is now a very strong category 4 hurricane (maximum sustained winds near 155 mph (250 km/h) with higher gusts). It is expected to maintain this intensity.
Ian is the first hurricane to make landfall in mainland United States this season.
The US national weather service warned of catastrophic wind damage near the core of Ian when it moves onshore and of life-threatening storm surge and catastrophic flooding.
The combination of storm surge and the tide will cause normally dry areas near the coast to be flooded by rising waters moving inland from the shoreline, according to expert forecasts. The water could reach up to 12 to 16 feet (3.5 to 4.8 meters) in the worst affected areas.
Heavy rainfall will spread across central and northern Florida through Thursday as it is forecasted to slow its forward motion. Ian is forecast to reach portions of the US Southeast later this week and this weekend (1-2 October).
Catastrophic flooding is expected across portions of central Florida with considerable flooding in, northern Florida, south-eastern Georgia and coastal South Carolina.
"Ian poses an exceptional threat because of its size, its strength and its landfall in a heavily populated, low-lying area", WMO has warned.
Typhoon Noru
Meanwhile, in the eastern hemisphere, Typhoon Noru, known in the Philippines as Karding, hit the northeastern part of the Philippines on 25 September as a "super typhoon" with sustained winds of 195 km/h (121 mph) before tracking across the main island of Luzon on 25 September.
More than two million people live in the worst affected areas, according to a disaster analysis, and nearly 430,000 people were directly impacted. Despite the relatively short space of time for mobilization, thousands of people were successfully evacuated, limiting loss of life.
From 26-27 September, typhoon Noru made its way towards Viet Nam, and intensified once again.
The importance of early warnings
WMO underscored that accurate early warnings and coordinated early action are proving key to limiting casualties during extreme weather events such as Hurricane Ian, Fiona and Thyphoon Noru.
"It is more important than ever that we scale up action on early warning systems to build resilience to current and future climate risks in vulnerable communities," said WMO Secretary-General Prof. Petteri Taalas.
Liberia: Prospects for Inclusive and Sustainable Growth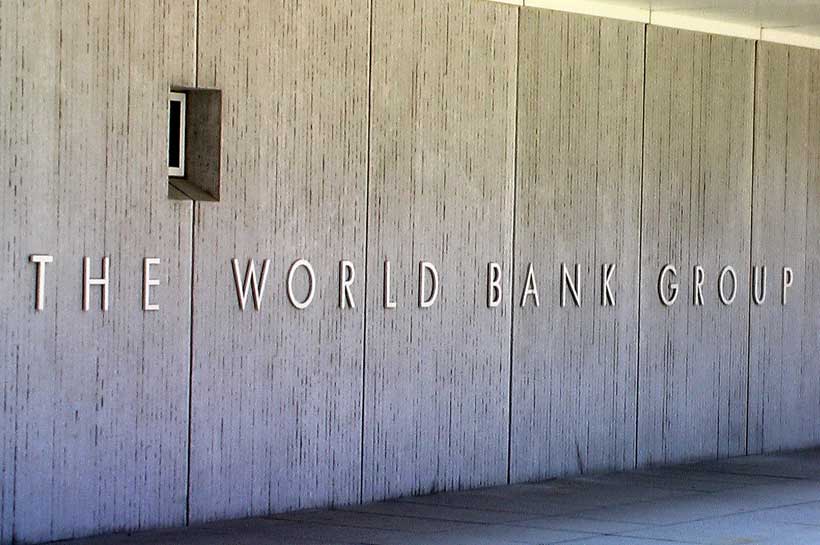 The World Bank today launched the third edition of the annual Liberia Economic Update with the theme: "Investing in Human Capital for Inclusive and Sustainable Growth". The Liberian economy experienced strong growth in 2021. After contracting by 3.0 percent in 2020 due to the COVID-19 pandemic, growth recovered to 5.0 percent in 2021.
The rebound was driven by improved external demand, higher prices for Liberia's main exports, and the resumption of normal domestic activity. Meanwhile, growth slowed in the first half of 2022, even when mining and construction continued to perform well. In agriculture, rubber and cocoa production dropped by 13.5 percent and 27 percent, respectively. In the industrial sector, iron ore, gold, and cement production all increased, reflecting firmer international prices and an uptick in construction activity. However, services growth fell, as reflected in the decline in beverages and electricity production.
"The positive economic growth of 5.0 percent in 2021 from the COVID-19-induced recession in 2020 is important for Liberia's efforts to reduce poverty," said Khwima Nthara, World Bank Country Manager for Liberia. "Going forward, the focus should be to sustain the recovery and ensure that growth is inclusive through investments in human capital, social protection, and labor-intensive productive sectors such as agriculture," he added.
Growth is projected to slow down to 3.7 percent in 2022, reflecting increased global uncertainties and commodity price shock, but reach an average of 5.2 percent over 2023-2024. Beyond 2022, growth is underpinned by significant tailwinds for mining, the government's planned scale-up of public investment, and the implementation of structural reforms including in key enabling sectors (such as energy, trade, transportation, and financial services).
Inflation is projected to remain low and stable, averaging 7.2 percent per year in 2022-2024. Sustaining low levels of inflation would help Liberian households to retain their purchasing power, and it is projected that by 2023 poverty rates will start to decrease. The fiscal deficit is projected to widen to 4.3 percent in 2022 but improve in the medium term with reforms aimed at improving domestic resource mobilization and consolidating expenditures. Notably, the lingering effects of the war in Ukraine could pose significant risks to the outlook.
The economic update also reports that Liberia's Human Capital Index is as low as 0.32, performing better than only three countries in the world—out of 174 countries assessed. By 2020, the human capital gap in Liberia was mainly driven by poor education (contributing 50 percent), poor health (12 percent), and survival (7 percent). The underlying factors contributing to the country's low human capital outcomes are multiple and complex. They include weak institutions, ineffective service delivery, demographic pressures, and low and inefficient social spending. In addition, poor coordination among government agencies responsible for human capital development often results in unresponsive or suboptimal service delivery.
"Liberia human capital outcomes are amongst the worst in the world largely due to slow progress in education and health," said Gweh Gaye Tarwo, Liberia Country Economist and main author of the report. "Thus, improving the country's human capital outcomes would require significant interventions in the health and education sectors. Investing in human capital will be crucial for Liberia to grow faster, reduce poverty, and deliver substantial social benefits in the long term. The Liberian Government has made some strides in these sectors, but more can be done," he pointed out.