UN calls for dialogue to ease tensions in Venezuela
The top UN political official told the Security Council on Saturday that dialogue and cooperation were vital to ending the crisis in Venezuela, but during a contentious debate, Council members disagreed over the appropriate response to mass protests in the South American country and competing claims to the presidency.
"We must try to help bring about a political solution that will allow the country's citizens to enjoy peace, prosperity and all their human rights," Rosemary DiCarlo, the UN Under Secretary-General of Political and Peacebuilding Affairs, urged the Security Council as she briefed an urgent meeting of the 15-member body on Saturday morning.
The meeting was requested late last week by United States Secretary of State Mike Pompeo in the wake of days of political unrest in Venezuela, marked by popular protests that erupted on Wednesday after the leader of the opposition legislature, Juan Guaidó, declared himself interim president and called for fresh elections, a direct challenge to President Nicolás Maduro, who had been sworn in to a second term in office just two weeks earlier.
In a statement issued by his Spokesperson on Wednesday, UN Secretary-General António Guterres urged parties to "lower tensions" in Venezuela and called for all relevant actors to commit to inclusive and credible political dialogue. Concerned by reports of casualties during demonstrations and unrest in and around the capital, Caracas, the UN chief also called for a transparent and independent investigation of those incidents.
Today, Ms. DiCarlo described the situation in Venezuela as "dire",  and as having both an economic and political dimension.
"The population is affected in a systemic way, nearly all 30 million Venezuelans are affected by hyperinflation and a collapse of real salaries; shortages of food, medicine and basic supplies; deterioration of health and education services; deterioration of basic infrastructure such as water, electricity, transport and urban services," she told the Council.
Years of political strife boil over into street protests
Ms. DiCarlo went on to lay out the political landscape in the country since the parliamentary elections of December 2015, when the opposition won a large majority of seats in the National Assembly. Subsequently, the Supreme Court ruled that the Assembly was "in contempt" and that all its actions were "null and void".
In 2017, a National Constituent Assembly was established through elections in which the opposition parties did not participate. The National Constituent Assembly took over key functions of the legislative branch and undertook a process of constitutional reform that remains inconclusive and is not recognized by the opposition parties.
Attempts to bring about political dialogue started as early as May 2016, through an initiative facilitated by three former presidents from the Dominican Republic, Panama and Spain, under the auspices of the Union of South American Nations (UNASUR).
"Despite some initial progress, no concrete agreements were reached through this initiative, which was suspended by the beginning of 2017," she said, adding that attempts to resume and continue dialogue faltered in February 2018 over a disagreement was the electoral calendar and guarantees to ensure free, transparent and credible elections.
Subsequently, the Government went ahead with presidential elections in May 2018. President Nicolás Maduro was declared the winner over two other candidates. Most of the opposition did not participate in the elections or recognize the results. On 10 January, Nicolás Maduro was sworn in as President for a second six-year term.
On 23 January, large scale opposition protests culminated with Juan Guaidó, president of the opposition-led National Assembly, announcing that he did not recognize President Maduro or his Government.
"While the protests were largely peaceful, there were incidents of violence," Ms. Dicarlo said, noting that according to the Office of the UN High Commissioner for Human Rights, (OHCHR), credible local sources have reported that at least 20 people have died in the unrest.  Many more have reportedly been reportedly injured and detained in violent incidents.
Call for a political solution
Recalling that the UN Secretary-General had offered his good offices to help resolve the crisis, Ms. DiCarlo stressed that the main concern is the well-being of the Venezuelan people and their ability to enjoy their full rights.
"The UN has been providing assistance, particularly in the areas of health and nutrition. And the Secretary-General had asked the International Organization for Migration (IOM) and the UN High Commissioner for Refugees (UNHCR) to establish a mechanism to support Venezuelans leaving the country."
"There are divergent visions of what the future should hold for Venezuela. But we must all be guided, however, by the pursuit of the well-being of the Venezuelan people, and work together so that their needs are fully met," she said.
A divided Security Council
Ms. DiCarlo's call for cooperation and dialogue was echoed by many of the Council's 15 members during the contentious debate that followed her briefing, even as speakers for the United States and Russia sparred over the path to end the crisis.
The US State Department on Wednesday ordered the departure from Venezuela of some non-emergency employees, following a decision by the Trump administration, and several other nations, to recognize Mr. Guaidó as Venezuela's rightful president.
President Maduro respoended by cutting diplomatic ties with the US.
Today, US Secretary of State Mike Pompeo called on the UN to recognize Mr. Guaidó as Venezuela's interim president, and declared: "Now it is time for every other nation to pick a side. No more delays, no more games. Either you stand with the forces of freedom, or you're in league with Maduro and his mayhem."
But Russia's UN Ambassador, Vassily Nebenzia, rejected that view saying the US was imposing its own "approaches and recipes" to resolve the problems on the ground in Venezuela. "This meeting is yet another attempt by the United States to affect regime change and [the Russian Federation] regrets that the UN Security Council has been drawn into such an unethical ploy."
The two diplomats had faced off ahead of the meeting when the Council held a procedural vote on whether the session would even go forward, as 'the situation in Venezuela' is not an official item on the Council's agenda.
But by a vote of nine in favour (Belgium, Dominican Republic, France, Germany, Kuwait, Peru, Poland, United Kingdom, United States) to four against (China, Equatorial Guinea, Russian Federation, South Africa), with two abstentions (Côte d'Ivoire, Indonesia), adopted the agenda item.
During the debate, French Ambassador Anne Gueguen said it was "entirely legitimate" that the Council considers the topic, as the crisis in Venezuela was spilling into neighbouring countries. France called for a political and negotiated solution to the crisis. "Mr. Maduro must understand that this is his last opportunity and he must take it," she warned.
She said trhat if elections are not organized and held in eight days, France was ready, along with the European Union, to recognize Mr. Guaidó as the interim President.  She urged authorities to refrain from the use of force against democratically elected officials, members of civil society and peaceful protestors.
Jorge Arreaza, Venezuela's Minister for Foreign Affairs, rejected what he saw as US attempts to interfere in his country's affairs, as well as Mr. Guaidó's presidential self-proclamation, which he deemed illegal.
He said the Trump administration was trying to build a physical wall on its border with Mexico, while also erecting an "ideological wall" and resurrecting Cold War strategies aimed at bringing misery to wider Latin America. Nonetheless, Caracas, he declared, would find its own way forward, without interference.  "No Power […] can dictate to my country its destiny or its future."
World Bank Group Releases Little Data Book on Gender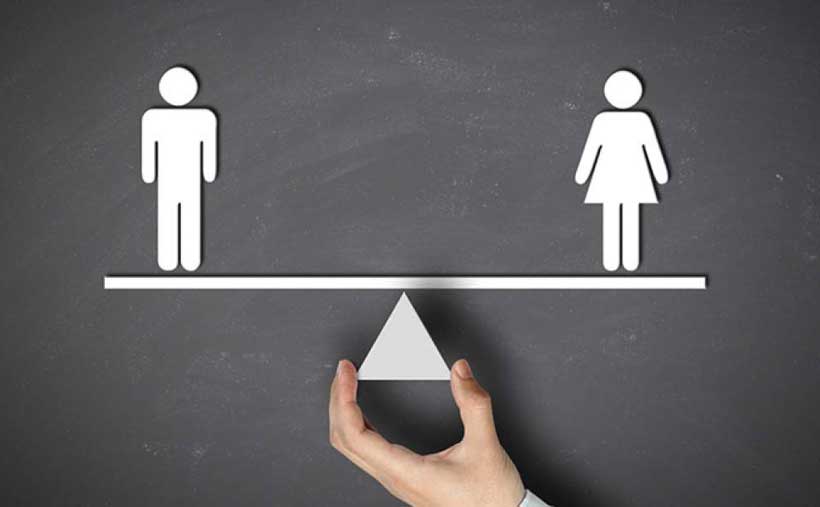 The World Bank Group today released the Little Data Book on Gender 2019 to provide an easily accessible entry point to statistics tracking gaps between men and women, boys and girls for 217 economies around the world with comparable data for 2000 and 2017.
In addition to demographic and economic information, the Little Data Book on Gender indicators include the proportion of women and men who use the internet, sex-disaggregated smoking prevalence, and the percentage of female graduates from science, technology, engineering and mathematics programs in tertiary education.
The book includes two indicators from the Women, Business and the Law database: the length of paid maternity leave and whether women are legally able to work in the same industries as men.
"Progress in eliminating poverty and ensuring shared prosperity can be enhanced and accelerated when we have good data," said Caren Grown, World Bank Group Senior Director for Gender. "The Little Data Book on Gender offers policymakers and development practitioners easy access to data on males and females in the domains in which we work – health, education, and economic life. As sex-disaggregated data becomes increasingly available, there is no excuse to not use it in our policy dialogue and to inform choices about interventions."
This edition of the Little Data Book on Gender also features online tables that will be updated quarterly.
"Regular online updates will make it easier than ever to see how women and men are faring across a range of global indicators, and to track progress over time," said Haishan Fu, Director, Development Data Group. "This supplements the fuller, curated data and analysis tools provided by the World Bank Group, including through the Gender Data Portal."
The Little Data Book on Gender shows remarkable broad progress toward gender equality in education enrollment and health, while gender inequality remains stubbornly persistent in access to economic opportunities. On virtually every global measure, the Little Data Book on Gender reveals that women are more likely than men to be engaged in low productivity activities, and to work more in vulnerable employment.
The Little Data Book on Gender can be accessed online through the World Bank's Gender Data Portal, and can be used by researchers, journalists, policy makers, and anyone interested in gaps between men and women.
UNIDO and Italy further strengthen cooperation with focus on Africa and innovative partnerships
The Director General of the United Nations Industrial Development Organization (UNIDO), LI Yong, spoke at the opening ceremony of the 'International Cooperation Expo: job creation and innovation for sustainable development' (EXCO 2019), which was organized under the patronage of the Italian Ministry of Foreign Affairs and International Cooperation, the Italian Agency for Development Cooperation, the European Commission and IFAD.
"I welcome the organization of the EXCO, as it is very clear that the ambitious goals of the 2030 Agenda cannot be achieved by one country or by one institution alone," said Li. "Our experience shows that a multilateral approach, and particularly working in partnerships, is key to addressing these challenges."
The UNIDO Director General then opened the UNIDO International Award Ceremony, 'Innovative ideas and technology on agribusiness', as well as the 'EXCO 2019 Hackathon: solutions for sustainable development', with both also taking place in the Fiera di Roma. Organized by the UNIDO Investment and Technology Promotion Office (ITPO) in Italy jointly with the Future Food Institute, the Award Ceremony invited submissions of the best technologies and the most innovative and sustainable worldwide solutions in the agriculture and agro-industry sectors.
"The role of UNIDO and in particular the interventions by our ITPO network to transfer new technologies and sustainable production models including investments are fundamental to overcome barriers and help countries achieve the goals of the 2030 Agenda," said the UNIDO Director General. "Indeed, this award aims to support developing countries with innovative models to increase production in a sustainable manner and to build a resilient agribusiness environment."
Li also met with Deputy Minister of Foreign Affairs and International Cooperation, Emanuela Claudia Del Re, to discuss scaling-up interventions in the agribusiness sector, including with long-standing private sector partners such as Illy Caffé, also how to benefit from the important expertise and interest of the Italian private sector. During their meeting, the Director General and the Deputy Minister also discussed opportunities to diversify the ongoing cooperation to new sectors of mutual interest, such as energy and the environment.
"The significant and vital relationships between UNIDO and the Italian Government for implementing development initiatives in the partner countries of the Italian Development Cooperation have been reviewed," said Del Re. "From the Italian side, interest has been shown toward the new approach set by UNIDO in defining integrated projects with the private sector, such as the new initiative 'UNIDO partnership model for de- risking investments in the Ethiopian coffee sector'."
The UNIDO Director General also met Executive Vice President of ENI, Alberto Piatti, together with Director General of the Italian Ministry of Foreign Affairs and International Cooperation, Giorgio Marrapodi, to explore cooperation opportunities, notably in the field of applied research on energy as well as agro-value chains.
Small Business in Kosovo to Gain Improved Access to Finance with World Bank Support
The World Bank's Board of Executive Directors has approved the Kosovo Financial Sector Strengthening Project, to improve access to finance for Micro, Small and Medium Enterprises (MSMEs), including startups, young entrepreneurs and women-owned businesses, by strengthening the financial and technical capacity of the Kosovo Credit Guarantee Fund (KCGF). The financial support for the project is €22.3 million ($25 million equivalent).
"The World Bank is pleased to support Kosovo authorities' efforts to increase access to finance and ultimately enhance private sector job creation," said Marco Mantovanelli, World Bank Country Manager for Kosovo.
The project will provide funds through the Ministry of Finance to KCGF to issue credit guarantees to support access to finance to MSMEs. As these types of businesses dominate the real economy and the labor market, improving their access to finance will support job creation and economic growth. With a focus on the underserved and productive segments of the economy, the project has the potential to directly impact poverty reduction, especially among youth and women. Currently, some creditworthy MSMEs do not have access to finance due to high collateral requirements, lack of credit history, or lack of financial reporting. The project will focus on these firms along with improving financial terms for firms who already have access to finance. It also aims to crowd in private sector funds to financing MSMEs by providing support to the partial guarantee scheme.
The project will support KCGF to develop special products targeted to women-owned businesses, startups and young entrepreneurs and develop monitoring and evaluation framework to track financial and economic impact of beneficiaries of KCGF.
This initiative is financed with a credit from the International Development Association (IDA) of the World Bank Group. IDA credits are provided on concessional terms with zero or very low interest rates and long repayment periods. The financing for this project has a maturity of 30 years, including a 5-year grace period. The KCGF, a local, independent, sustainable, credit guarantee facility, will be responsible for the implementation of the project. KCGF enjoys full operational and administrative autonomy. It offers credit guarantees to Registered Financial Institutions on selected loans to MSMEs.