UN calls for dialogue to ease tensions in Venezuela
The top UN political official told the Security Council on Saturday that dialogue and cooperation were vital to ending the crisis in Venezuela, but during a contentious debate, Council members disagreed over the appropriate response to mass protests in the South American country and competing claims to the presidency.
"We must try to help bring about a political solution that will allow the country's citizens to enjoy peace, prosperity and all their human rights," Rosemary DiCarlo, the UN Under Secretary-General of Political and Peacebuilding Affairs, urged the Security Council as she briefed an urgent meeting of the 15-member body on Saturday morning.
The meeting was requested late last week by United States Secretary of State Mike Pompeo in the wake of days of political unrest in Venezuela, marked by popular protests that erupted on Wednesday after the leader of the opposition legislature, Juan Guaidó, declared himself interim president and called for fresh elections, a direct challenge to President Nicolás Maduro, who had been sworn in to a second term in office just two weeks earlier.
In a statement issued by his Spokesperson on Wednesday, UN Secretary-General António Guterres urged parties to "lower tensions" in Venezuela and called for all relevant actors to commit to inclusive and credible political dialogue. Concerned by reports of casualties during demonstrations and unrest in and around the capital, Caracas, the UN chief also called for a transparent and independent investigation of those incidents.
Today, Ms. DiCarlo described the situation in Venezuela as "dire",  and as having both an economic and political dimension.
"The population is affected in a systemic way, nearly all 30 million Venezuelans are affected by hyperinflation and a collapse of real salaries; shortages of food, medicine and basic supplies; deterioration of health and education services; deterioration of basic infrastructure such as water, electricity, transport and urban services," she told the Council.
Years of political strife boil over into street protests
Ms. DiCarlo went on to lay out the political landscape in the country since the parliamentary elections of December 2015, when the opposition won a large majority of seats in the National Assembly. Subsequently, the Supreme Court ruled that the Assembly was "in contempt" and that all its actions were "null and void".
In 2017, a National Constituent Assembly was established through elections in which the opposition parties did not participate. The National Constituent Assembly took over key functions of the legislative branch and undertook a process of constitutional reform that remains inconclusive and is not recognized by the opposition parties.
Attempts to bring about political dialogue started as early as May 2016, through an initiative facilitated by three former presidents from the Dominican Republic, Panama and Spain, under the auspices of the Union of South American Nations (UNASUR).
"Despite some initial progress, no concrete agreements were reached through this initiative, which was suspended by the beginning of 2017," she said, adding that attempts to resume and continue dialogue faltered in February 2018 over a disagreement was the electoral calendar and guarantees to ensure free, transparent and credible elections.
Subsequently, the Government went ahead with presidential elections in May 2018. President Nicolás Maduro was declared the winner over two other candidates. Most of the opposition did not participate in the elections or recognize the results. On 10 January, Nicolás Maduro was sworn in as President for a second six-year term.
On 23 January, large scale opposition protests culminated with Juan Guaidó, president of the opposition-led National Assembly, announcing that he did not recognize President Maduro or his Government.
"While the protests were largely peaceful, there were incidents of violence," Ms. Dicarlo said, noting that according to the Office of the UN High Commissioner for Human Rights, (OHCHR), credible local sources have reported that at least 20 people have died in the unrest.  Many more have reportedly been reportedly injured and detained in violent incidents.
Call for a political solution
Recalling that the UN Secretary-General had offered his good offices to help resolve the crisis, Ms. DiCarlo stressed that the main concern is the well-being of the Venezuelan people and their ability to enjoy their full rights.
"The UN has been providing assistance, particularly in the areas of health and nutrition. And the Secretary-General had asked the International Organization for Migration (IOM) and the UN High Commissioner for Refugees (UNHCR) to establish a mechanism to support Venezuelans leaving the country."
"There are divergent visions of what the future should hold for Venezuela. But we must all be guided, however, by the pursuit of the well-being of the Venezuelan people, and work together so that their needs are fully met," she said.
A divided Security Council
Ms. DiCarlo's call for cooperation and dialogue was echoed by many of the Council's 15 members during the contentious debate that followed her briefing, even as speakers for the United States and Russia sparred over the path to end the crisis.
The US State Department on Wednesday ordered the departure from Venezuela of some non-emergency employees, following a decision by the Trump administration, and several other nations, to recognize Mr. Guaidó as Venezuela's rightful president.
President Maduro respoended by cutting diplomatic ties with the US.
Today, US Secretary of State Mike Pompeo called on the UN to recognize Mr. Guaidó as Venezuela's interim president, and declared: "Now it is time for every other nation to pick a side. No more delays, no more games. Either you stand with the forces of freedom, or you're in league with Maduro and his mayhem."
But Russia's UN Ambassador, Vassily Nebenzia, rejected that view saying the US was imposing its own "approaches and recipes" to resolve the problems on the ground in Venezuela. "This meeting is yet another attempt by the United States to affect regime change and [the Russian Federation] regrets that the UN Security Council has been drawn into such an unethical ploy."
The two diplomats had faced off ahead of the meeting when the Council held a procedural vote on whether the session would even go forward, as 'the situation in Venezuela' is not an official item on the Council's agenda.
But by a vote of nine in favour (Belgium, Dominican Republic, France, Germany, Kuwait, Peru, Poland, United Kingdom, United States) to four against (China, Equatorial Guinea, Russian Federation, South Africa), with two abstentions (Côte d'Ivoire, Indonesia), adopted the agenda item.
During the debate, French Ambassador Anne Gueguen said it was "entirely legitimate" that the Council considers the topic, as the crisis in Venezuela was spilling into neighbouring countries. France called for a political and negotiated solution to the crisis. "Mr. Maduro must understand that this is his last opportunity and he must take it," she warned.
She said trhat if elections are not organized and held in eight days, France was ready, along with the European Union, to recognize Mr. Guaidó as the interim President.  She urged authorities to refrain from the use of force against democratically elected officials, members of civil society and peaceful protestors.
Jorge Arreaza, Venezuela's Minister for Foreign Affairs, rejected what he saw as US attempts to interfere in his country's affairs, as well as Mr. Guaidó's presidential self-proclamation, which he deemed illegal.
He said the Trump administration was trying to build a physical wall on its border with Mexico, while also erecting an "ideological wall" and resurrecting Cold War strategies aimed at bringing misery to wider Latin America. Nonetheless, Caracas, he declared, would find its own way forward, without interference.  "No Power […] can dictate to my country its destiny or its future."
Reimagining Economies: The Move Towards a Digital, Sustainable and Resilient Future
Under the patronage of His Highness Sheikh Mohammed bin Rashid Al Maktoum, Vice-President and Prime Minister of the UAE and Ruler of Dubai, The Annual Investment Meeting, organized by theUAE Ministry of Economy, scheduled to be held from 20th to 22nd October 2020, under the theme " Reimagining Economies: The Move Towards a Digital, Sustainable and Resilient Future."
As the very first digital edition of the Annual Investment Meeting, AIM Digital will be the first mega digital event in the region to surmount the COVID -19 pandemic that will set a new benchmark for future virtual events in the UAE. It will utilize digital technology to create, showcase, and facilitate new investment opportunities for investors from different parts of the world, providing boundless possibilities across diverse sectors leading towards economic recovery, transformation, and sustainability.
To continue AIM's mission of creating a roadmap to build a resilient future for the global economy despite the current pandemic, the three-day digital event will support and strengthen the investment environment and generate the most attractive and secure investment projects and opportunities for investors.
In this regard, His Excellency Abdullah bin Touq Al Marri, Minister of Economy, said: "The Annual Investment Meeting is an important global platform that brings together officials, experts, investors and major local, regional and international companies to exchange ideas and experiences and work together to develop the investment climate and link stakeholders to enhance development opportunities and come up with innovative solutions. The UAE has managed over the past years to consolidate its position as a pioneering and attractive investment destination for value-added projects, especially in the new economy sectors, and the country has also succeeded in developing its capabilities in planning and anticipating the future, and developing proactive solutions to enhance the resilience of its national economy in the face of global economic changes.
His Excellency added that the UAE government launched a comprehensive plan of 33 initiatives to support all economic sectors in the country and create a more flexible economic environment capable of generating diverse and sustainable opportunities, and encouraging investment in future sectors, especially digital transformation, advanced industries, applications of modern technology, research, development and innovation." He said that the development of a digital model for a global platform for dialogue, such as the annual investment forum, is gaining great importance under the current circumstances and strengthens the country's ability to review its future vision and promote the opportunities offered in its priority sectors to attract and attract investments to it through innovative means.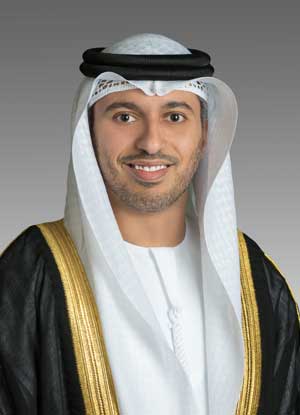 His Excellency Dr. Ahmad Belhoul Al Falasi, Minister of State for Entrepreneurship and Small and Medium Enterprises, said: "The UAE continues its pioneering role as a hub for trade, investment development and business activities, whether in its local markets or at the regional and global levels, and is confirmed today by launching the first digital version of the Investment Forum. Its ability to adapt to the changes in the economic landscape and find innovative solutions to various challenges, such as those that we are witnessing today as a result of the spread of the Covid-19 pandemic, which highlighted the importance of adopting new methods in economic activity, stressing that the establishment of the forum hypothetically at this huge level with the participation of 170 countries represents a new success story that reflects the readiness of the country's economic and trade system to rapidly shift towards digital activities and adopt a more competitive, resilient and sustainable economic model.
Al Falasi added that the Annual Investment Meeting has provided over the past years a pioneering platform to support emerging companies and small and medium enterprises. His Excellency explained by saying: "We will work through this year's edition of AIM to continue supporting and encouraging entrepreneurs and owners of small and medium enterprises by providing them with vital channels for communication with their counterparts in other participating countries to acquire new ideas and knowledge, exchange experiences and attend relevant exhibitions, as well as to establish partnerships and open new markets for their products and services, and this would immediately reflect on their commercial success and their ability to continue and expand. "stressing that the transition to the digital model this year It will allow for wider participation from different countries of the world and will thus increase opportunities for cooperation and growth for entrepreneurs.
"This year's Annual Investment Meeting, in its first digital edtion of its kind, is being held under unusual circumstances that the global economy is going through that requires intensifying dialogue and creating new links that support commercial and investment activities in various world markets."He explained thatthe event will focus on discussing the countries and institutions efforts to provide new solutions and measures that support sustainability, business continuity and flexibility in facing various challenges. said His Excellency Dr. Thani Bin Ahmed Al Zeyoudi, Minister of State for Foreign Trade.
His Excellency added: "Through this year's edition of AIM, we will make sure to allow businessmen and capital owners to meet and conclude strategic agreements and partnerships, and to open new and vital channels for work in various investment fields, explaining that the forum's agenda for this year will be rich in sessions, dialogues and digital exhibitions. Over the course of three days, and expressing optimism that the outcomes of this session will contribute to creating more creative ideas, initiatives and qualitative projects that represent an added value to international efforts in enhancing the global economic climate and preparing it for the post-Covid-19 phase.
AIM's unique digital exhibition will be participated by Ministries and Government Departments, International and Regional Organisations, Investment Promotion Agencies, Special Economic Zones, Private Equities, Angel Investors, Venture Capitalists, Banking & Financial Institutions, International Investment Institutions, Startups, Incubators and Special Programmes, SME Financing Institutions, Smart City Solution Providers, and Technology Providers, among others, from more than 170 countries, which means even more abundant opportunities for economic productivity and expansion.
"We are all aware that the global economy has been severely affected by the COVID-19 pandemic. However, this global outbreak must not cause economic paralysis and impede recovery but must serve as a stimulus to persistently look for opportunities to surmount the challenges. Technology is one of the tools available to us that we need to take advantage of to fight the impact of pandemic, which is why AIM Digital was conceived. It is indeed a major initiative that brings innovation and investment opportunities together in one virtual platform for investors to fuel economic resilience and transformation" said Mr. Dawood Al Shezawi, the Head of the Organizing Committee of the Annual Investment Meeting.

Diverse topics have been meticulously discussed such as Economic Fallout of Covid 19 on Female Founders, Accelerating Technologies during Time of Crisis, Ensuring Food Security & Sustainability against Pandemic: Innovation and Business Opportunities of Agriculture in SMEs, Strengthening the Global Partnership in International Trade during Pandemic Crisis, Post-Pandemic Cities: What Will They Look Like, Business Opportunities of Agriculture in SMEs, The Vision From Investors in The Middle East, Urban Mobility: Road To Recovery And The Effectiveness Of Attracting FDI in The Times Of Crisis, Smart Cities Of The Future Workshop, Challenges For Agribusiness in Latin America And The Vision From Investors in The Middle East. Additionally, AIM Digital continues to offer interactive investment activities 365 days of the year to support the global investment community.
AIM Digital Features
Placing the spotlight on AIM's six pillars – Foreign Direct Investment, Foreign Portfolio Investment, Small and Medium-sized Enterprises, Startups, Future Cities, and One Belt, One Road, AIM Digital will showcase different features that will extensively boost investment opportunities in various sectors.
Pre-Conference Workshop: Conducted by renowned industry experts from across the globe, this series of interactive professional coaching sessions have been tailor-made to enrich the experience of its participants and prepare them in finding lucrative opportunities for investment.
Conference: A platform where expert insights, best practices, and ideal investment policies are shared with participants. Leaders and specialists from the investment community will lead the virtual discussions to explore relevant topics about each of the six pillars of AIM.
Exhibition: Participated by the best local and international exhibitors across the globe, the Exhibition features different countries, smart city solution providers, startup companies, and SMEs, with the ultimate goal of achieving economic growth for their respective country and region.
Digital Country Presentation: It unveils the world's best investment destinations by featuring every country's key economic and investment environment features digitally. A platform for municipalities, cities, and countries to promote investment opportunities at their location and highlight the potential of their sector to prospective investors.
Startups Virtual Pitch Competition: An opportunity to present business ideas to a diverse array of global investors on the lookout for the next big thing. The winners of the start-up virtual pitch competition will compete for the National Champions League. Individual startups may register for the Global Technopreneurs.
Conglomerate Presentations: A virtual line up of Large Multi-Industry Groups keen on showcasing their investment roadmaps and key sectors of interest to an impressive panel of AIM investment promotion agencies, SMEs and government officials enthusiastic about making sustainable investments in their respective countries.
Awards: Recognizing the outstanding contributions of Investment Promotion Agencies, SMEs and Start-ups in bolstering and securing investment for a particular location. Awards will be presented to various investments made to regions and countries that have resulted in significant economic growth.
Investors' Hub: Held within a digitally secured environment, a virtual meeting where top investors will have an audience with official government representatives to cultivate the formation of investment partnerships and collaboration.
Regional Focus Sessions: Centered on three regional conversations that examine the economic landscapes of Africa, Asia and Latin America, the discussions will be an informed exploration of the regions' risks, challenges and opportunities for growth that are waiting to be harnessed through regional cooperation.
Made in Series: This viable digital feature is open to all SMEs who wish to showcase their local products and services to an international platform. Being a part of the series could help the participating country to promote their locally manufactured products or services, present value proposition to a focus global audience, and network with potential global partners for future collaboration.
Investment Roundtables:The investment roundtable feature of AIM 2020 is a gathering of Ministers, Deputy Ministers and Heads of Investment Promotion Agencies (IPAs), Investors and Decision Makers. The main objective of this feature is to facilitate a platform for government decision makers to discuss with investment companies to create a feasible investment model matching government and investor requirements. At the end of the sessions, a feasible investment model shall be developed.
Networking Features: A medium to strengthen business relationships and serve to the expansion of business portfolios. Vast features are conveniently available and accessible for ease of communication and networking on the platform.
The Annual Investment Meeting also plans to expand its footprint across the economic landscape as it gears up for its upcoming hybrid edition which will take place on March 21 – 23 followed by its Mega edition during EXPO2020, the World's Greatest Show. The Hybrid Edition will be primed to feature massive investment opportunities from more than 170 countries, securing the highest return of investments for investors across the globe.
Furthermore, the Annual Investment Meeting is also delighted to launch its official e-magazine, Global Catalyst, which will serve as the global investment community's no.1 digital source of the latest news, feature articles on trending topics, and critical analysis on fundamental issues affecting the investment environment, serving as a powerful catalyst for global economic growth. The Global Catalyst, is a quarterly digital publication that provides a captivating blend of news and features about the investment environment, as well as thorough analyses and research studies on major issues concerning the global economy. It also features success stories and in-depth interviews from prominent personalities in the global investment community to offer invaluable insights. In its first issue, Global Catalyst will give emphasis on its theme, "Rebooting the Future of Global Economy" which sparks the revitalising idea of starting anew, finding innovative methods and strategies, and building new perspectives in relation to the global economy.
Acknowledging the shift to the digital landscape and integrating technological advancements assists in developing smart, digital and sustainable nations as AIM Digital generates boundless possibilities towards economic recovery, transformation, and sustainability.
For more information on AIM Digital, visit www.aimcongress.com
About the Annual Investment Meeting
The Annual Investment Meeting (AIM) is an initiative of the UAE Ministry of Economy, held under the patronage of His Highness Sheikh Mohammed bin Rashid Al Maktoum, Vice-President and Prime Minister of the UAE, and Ruler of Dubai. AIM is the world's leading investment platform with over 16,000 participants coming from more than 140 countries. Over 400 exhibitors and co-exhibitors, 60+ high-level dignitaries, 150+ investment specialists and experts have participated in AIM 2019.
Green Deal: €1 billion investment to boost the green and digital transition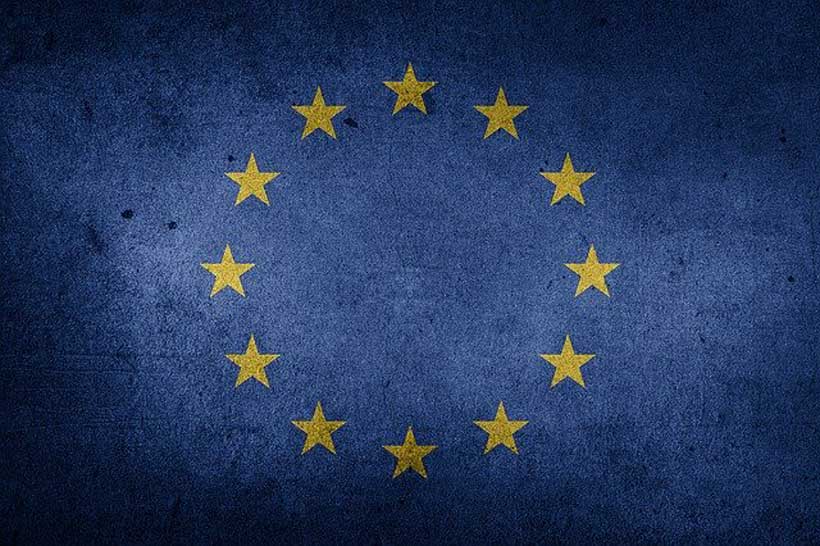 The European Commission has decided to launch a €1 billion call for research and innovation projects that respond to the climate crisis and help protect Europe's unique ecosystems and biodiversity. The Horizon 2020-funded European Green Deal Call, which will open tomorrow for registration, will spur Europe's recovery from the coronavirus crisis by turning green challenges into innovation opportunities.
Mariya Gabriel, Commissioner for Innovation, Research, Culture, Education and Youth said: "The €1 billion European Green Deal call is the last and biggest call under Horizon 2020. With innovation at its heart, this investment will accelerate a just and sustainable transition to a climate-neutral Europe by 2050. As we do not want anyone left behind in this systemic transformation, we call for specific actions to engage with citizens in novel ways and improve societal relevance and impact."
This Green Deal Call differs in important aspects from previous Horizon 2020 calls. Given the urgency of the challenges it addresses, it aims for clear, discernible results in the short to medium-term, but with a perspective of long-term change. There are fewer, but more targeted, larger and visible actions, with a focus on rapid scalability, dissemination and uptake.
The projects funded under this call are expected to deliver results with tangible benefits in ten areas:
Eight thematic areas reflecting the key work streams of the European Green Deal:
Increasing climate ambition
Clean, affordable and secure energy
Industry for a clean and circular economy
Energy and resource efficient buildings
Sustainable and smart mobility
Farm to fork
Biodiversity and ecosystems
Zero-pollution, toxic-free environments
And two horizontal areas – strengthening knowledge and empowering citizens, which offer a longer-term perspective in achieving the transformations set out in the European Green Deal.
The €1 billion investment will continue building Europe's knowledge systems and infrastructures. The call includes opportunities for international cooperation in addressing the needs of less-developed nations, particularly in Africa, in the context of the Paris Agreement as well as the Sustainable Development Goals (SDGs).
The deadline for submissions is 26 January 2021, with selected projects expected to start in autumn 2021.
A Horizon 2020 Green Deal Call Info Day & Brokerage event will take place as part of the virtual European Research & Innovation Days that will take place from 22-24 September 2020.
Background
The European Green Deal is the European Commission's blueprint and roadmap to make Europe the first climate neutral continent by 2050, with a sustainable economy that leaves no one behind.
To reach this 2050 goal, action will be required by all sectors of our economy, including:
investing in environmentally-friendly technologies;
supporting industry to innovate;
rolling out cleaner, cheaper and healthier forms of private and public transport;
decarbonising the energy sector;
ensuring buildings are more energy efficient;
working with international partners to improve global environmental standards.
Equal pay essential to build a world of dignity and justice for all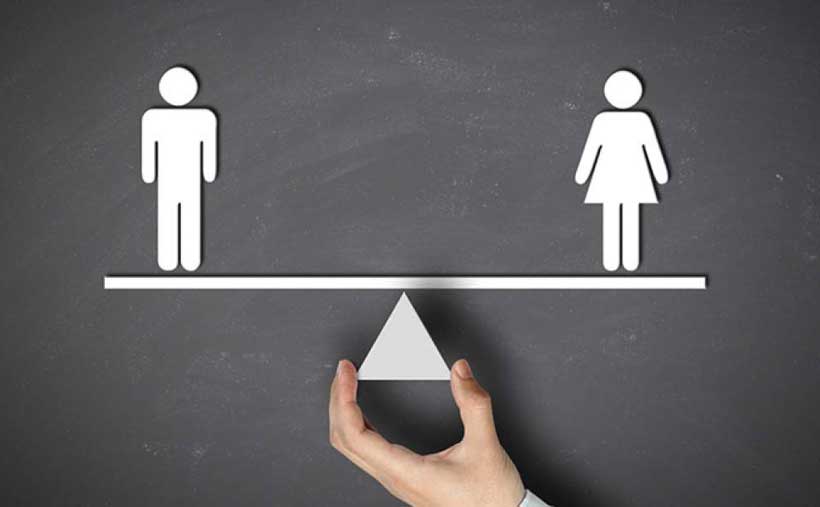 The United Nations is marking the first ever International Equal Pay Day, on Friday, drawing attention to the gender pay gap – the difference between what a woman earns compared to a man, for work of equal value – and the systemic inequalities it is rooted in.
Globally, despite decades of activism, and dozens of laws on equal pay, women still earn less than 80 cents for every dollar men do. For women with children, women of colour, women refugees and migrants, and women with disabilities, that figure is even lower.
Women's unequal status at work "feeds inequality" in other areas of their lives, UN Secretary-General António Guterres said in a message.
"Women's jobs are less likely to come with benefits like health insurance and paid time off. Even when women are entitled to a pension, lower salaries mean lower payments in their old age," he said.
Noting that equal pay laws have failed to address the problem, the UN chief called for greater effort to find solutions.
"We need to ask why women are relegated to lower-paid work; why professions that are female-dominated have lower salaries – including jobs in the care sector; why so many women work part-time; why women see their wages decrease with motherhood while men with children often enjoy a salary boost; and why women hit a ceiling in higher-earning professions," he stressed.
End harmful gender stereotypes
Mr. Guterres also underlined the need to end harmful gender stereotypes and remove institutional barriers, as well as sharing family responsibilities equally.
"We need to recognize, redistribute, and value the unpaid care work that is disproportionately done by women," he urged.
Such efforts are all the more urgent given signs that the gender pay gap may worsen due to COVID-19 and its fallout, including because so many women work in service, hospitality and informal sectors which have been hardest hit.
"The COVID-19 pandemic has exploited and exposed inequalities of all kinds, including gender inequality. As we invest in recovery, we must take the opportunity to end pay discrimination against women," said the Secretary-General.
"Equal pay is essential not only for women, but to build a world of dignity and justice for all," he underlined.
Unequal pay a stubborn and universal problem
According to UN Women, the UN Entity for Gender Equality and the Empowerment of Women, in spite of significant progress in women's education and higher female labour market participation rates in many countries, closing the gender pay gap has been too slow.
At the current pace, it could take 257 years to achieve economic gender parity.
Women workers' average pay is generally lower than men's in all countries, across all sectors, for all levels of education, and age groups. While gender pay gap estimates can vary substantially across regions and even within countries, higher income countries tend to have lower levels of wage inequality compared to low and middle-income countries.
However, estimates of the gender pay gap understate the real extent of the issue, particularly in developing countries, because of a lack of information about informal economies, which are disproportionately made up of women workers, so the full picture is likely worse than what the available data shows us, says the UN agency.
The International Day
The International Equal Pay Day, to be commemorated on 18 September annually, was established in 2019 by the UN General Assembly, which voiced deep concern over slow progress in women's economic empowerment, the undervaluing of work traditionally held by women, and the difficulties in tackling pay inequality.
The General Assembly urged action to reach the goal of equal pay for work of equal value for all, and encouraged all stakeholders to continue to support the goal of equal pay for work of equal value.