Real Progress Imminent in Creating Circular Plastics Economy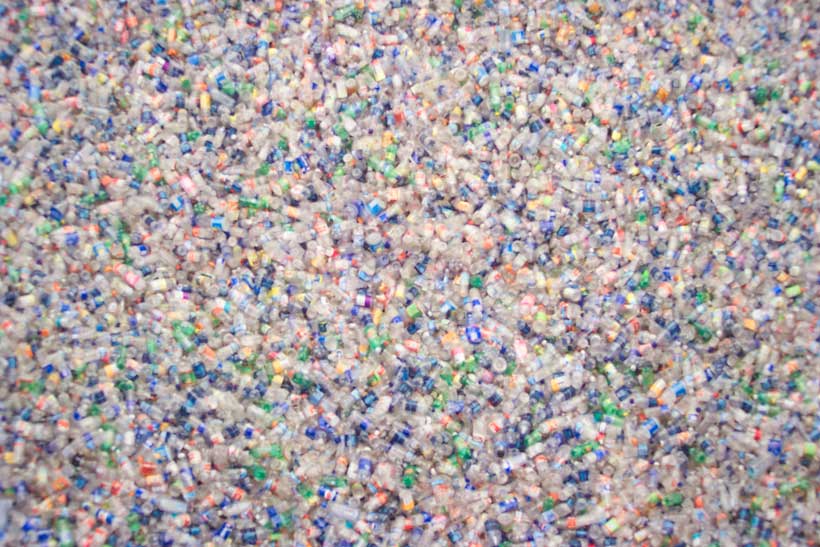 Governments and companies are working actively around the world to create a circular economy for plastics. The momentum is strong – the Global Alliance has committed $1 billion to fight plastic waste and is focusing on implementing full solutions that governments and cities can put in place. "It will take collective action," said James Quincey, Chief Executive Officer of The Coca-Cola Company, adding that the consumer goods industry is working in a pre-competitive and collaborative space to make a real impact worldwide.
For Coca-Cola and other beverage companies, the issue is water use and packaging. Coca-Cola is working to collect all products and reuse them, said Quincey. Just as the industry has delivered products that are easy to buy and use, it now needs to make it easy to take back and reuse products, especially end-of-life plastics. The European mandate that beverages companies collect 90% of all single-use plastic containers by 2025 has lent urgency to their actions, he said.
The strategy has to include giving a value to each bottle and incentivizing the consumer to return it. This has been done successfully in some countries – 60% of the company's bottles worldwide are recovered, recycled and reused, he said – and innovation will make it even more efficient. Even with existing technology, there have been successes such as in Mexico and South Africa, where recycling has gone from 10% to 70% in a decade. Action on PET plastics is imminent, though other kinds of plastic will take more innovation. From a long-term perspective, the value proposition has to be compelling – recycled PET bottles must become the norm, available at the price of entry.
Many leaders of consumers goods companies have a personal belief that this needs to be done. "We are all fathers, we will be grandfathers someday," said Ramon Laguarta, Chairman-elect and Chief Executive Officer of Pepsico. NGOs play a big role, he said, adding that the "right level of tension supported by the right level of dialogue and finance" can lead to workable solutions that can be scaled up.
On the technological front, Laguarta said, innovation is taking place along several vectors: technologies that help make dirty PET into reusable, clean PET; materials with functionality that can carry beverages but are biodegradable; and new business models that, say, give consumers the option to create their own beverages. His company last year partnered with sustainable plastic company Loop Industries to create a circular packaging initiative, he said, adding that there are specific markets, specific actions and specific funds going into solving the plastics problem.
The problem of plastic pollution is most acute in developing countries where no infrastructure for waste management and scientific recycling exists, said Jim Fitterling. Chief Executive Officer of The Dow Chemical Company. Much waste in China and India is dumped into rivers and ends up in oceans. These countries need to design their waste management systems for 100% recyclability, to build the infrastructure and the value chain to collect used plastics, and to recycle and reuse them. "It's about putting a value on waste plastics, which currently people think has zero value," he said. Some things are much harder to recycle, and alternatives have to be found to reduce production and use of such materials and replace them with newer materials, such as packaging that biodegrades.
Innovation and research are a big part of the solution, Fitterling said, adding that for the 35 years that he has been with Dow, the company has been focusing on source reduction, cutting waste in half, making plastics better and taking leadership in the industry. More recently, these efforts have been stepped up in what amounts to "mobilizing a global circular economy army," he said.
Presenting the developing country perspective, Trang Hong Ha, Minister of Natural Resources and Environment of Viet Nam, said his country is ready to roll out a strategy for solid waste management, which will include tax-led deterrents, a stop to all import of plastic scrap, government support and financing for recycling projects, new standards for waste treatment, knowledge exchange with research organizations and businesses and global cooperation.
France has been behind its EU peers on recycling, but has made circular economy a priority, said Brune Poirson, Secretary of State at the Ministry of Ecology, Sustainable Development and Energy of France. Its roadmap includes a ban on single-use plastic such as cutlery, which will entail behaviour and cultural changes; recycling, by encouraging 55 companies and collectives of companies to incorporate more recycled plastics in the products they use and commercialize; and a push for the same kind of policies at the EU level, and then at the G7.
At the G7, France is building a coalition where 20%-25% of stakeholders are taking action under the One Planet Summit, putting pressure on the remaining 80% to join, and to show the regulator that there is no excuse to not regulate.
Poirson said that, in France, the extended producer responsibility system has not yet worked very well. "When businesses don't do it well enough, governments have to step in," she said, adding that government and business are working in close collaboration, with an emphasis on identifying business models that are working and improving how public money is being allocated and used. There has been progress, but the road is long and many other sectors (such as fashion) must get on board. Citizens must put pressure on government, especially their mayors, she said.
Consumers are increasingly concerned about the plastics problem, and some are ready to pay for more eco-friendly solutions, Laguarta said. But this is not true for all consumers. In many ways, companies are ahead of demand, and by the time demand becomes big enough, they will have solutions ready. Overall, brands that have a purpose – which show an impact on society – grow faster, so there is a clear incentive to move brands into that space, he said. Education plays a crucial role; in Switzerland, for instance, kids think about recycling from the first year of school, but in the US or Spain, they do not. Brands can play a role in educating consumers.
World Bank to Strengthen Human Capital and Climate Resilience in Haiti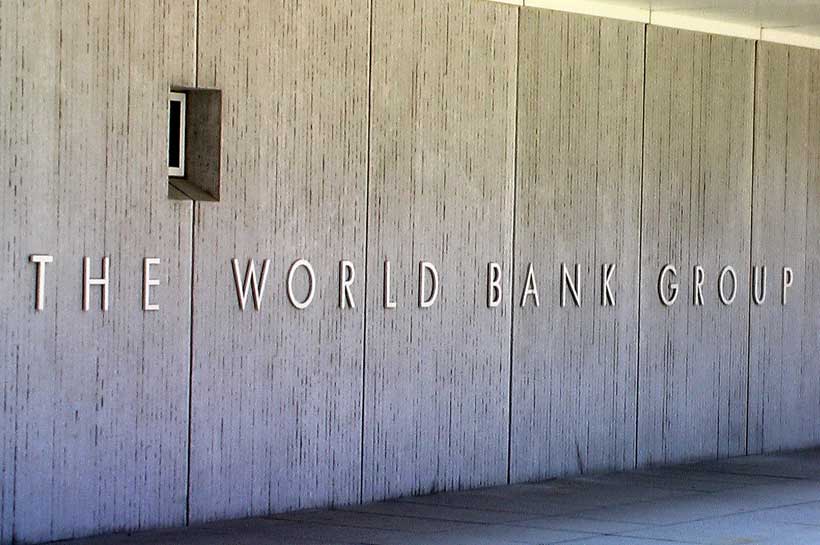 The World Bank's Board of Executive Directors approved today three projects for a total amount of US$162 million in grants to improve the quality of health and education services and strengthen climate resilience in Haiti.
"These three projects address key national priorities to build a better future for all Haitians," said Anabela Abreu, World Bank Haiti Country Director. "Access to quality healthcare and education are crucial to break the cycle of poverty and to build a stronger human capital so that Haitian children can reach their full potential. The Bank support will also help build climate resilience in the face of the growing threat of natural hazards by strengthening early warning systems and disaster preparedness in high climate risk areas."
Globally, Haiti ranks 112th on the World Bank Human Capital Index. A child born today in Haiti will be only 45 percent as productive when she grows up as she could be if she had enjoyed full health and education. Infant mortality in Haiti remains high with 59 death per 1,000 live births and maternal mortality has increased from an estimated 523 per 100,000 live births in 2005 to 646 per 100,000 live births in 2016. Only 40 percent of children are fully vaccinated, which has contributed to outbreaks of preventable diseases such as cholera, diphtheria, and measles.
Similarly, the education outcomes are not very promising. On average Haitian children attend 11.4 years of school by age 18, which is equivalent of 6.3 years of adjusted learning and is the lowest score in the region. In terms of disaster risks, Haiti is highly exposed to hurricanes, floods and earthquakes. Between 1976 and 2012, losses associated with hydro-meteorological events alone were equivalent to almost two percent of annual GDP on average. In 2016, Hurricane Matthew affected over two million people, resulting in over 500 deaths and displaced 175,000 people.
The "Strengthening Primary Health Care and Surveillance in Haiti" project will significantly enhance basic healthcare services for three million people, particularly for pregnant women and children in the South, North West, North-East, Center and Nippes departments. It will strengthen nationwide surveillance capacity and immunization for infectious diseases. The project will also improve the overall coordination among government and international partners in the health sector. The US$70 million project is financed by a US$55 million grant from International Development Association (IDA) and a US$15 million grant from the Global Financing Facility.
The second approved grant for the "Providing an Education of Quality in Haiti" project is to increase enrollment and improve the school learning condition in public and private primary schools in the Southern departments of Haiti. The project will particularly focus on closing the gender gaps in attendance and retention rates. The support is provided as an additional financing of US$57 million, including a US$39 million grant from IDA and a US$18 million grant from the Global Affairs Canada.
The third project "Strengthening Disaster Risk Management and Climate Resilience" will support the design of a national early warning system and improve emergency response and evacuation capacity of targeted municipalities in high climate risk-prone areas. It will also reinforce infrastructure such as schools and community centers to serve as emergency shelters, provide technical training, and support for strengthening the building codes. The project is financed by a US$35 million grant from IDA.
The International Development Association (IDA) is the World Bank institution that provides low-interest or interest-free grants and loans to the world's poorest countries to help them implement projects and programs that stimulate economic growth, contribute to the reduction of poverty and improve the living conditions of the poor.
Milestones in National and Global Commitments to Tackling Deforestation
The World Economic Forum's Tropical Forest Alliance annual meeting, which has concluded in the Colombian capital, Bogotá, has seen a number of commitments that will contribute to the Alliance's goal of protecting the world's tropical rainforests.
The meeting took place the same week world scientists warned that deforestation was one of the key drivers of ecological collapse, with up to 1 million species at risk of extinction (according to the Intergovernmental science-policy Platform on Biodiversity and Ecosystem Services – IPBES report).
The meeting convened over 200 leaders from government, business and civil society and was co-hosted by the Colombian government. With over 50% of its land area forested, Colombia has the second-highest biodiversity density in the world after Brazil.
Important outcomes from the meeting included:
The launch by the Colombian government of a $20 million BioCarbon Fund aimed at reducing deforestation and degradation, promoting smart agriculture and sustainable land use – the funding corresponds to commitments by the governments of Germany, Norway and the United Kingdom
The Colombian government's successful conclusion of an agreement with the meat and dairy industries to eliminate deforestation – the two strategic sectors complement existing agreements on cocoa and palm oil in the country
The German government, through the Federal Ministry for the Environment (BMU) and the Federal Ministry for Economic Cooperation and Development (BMZ), joined the Tropical Forest Alliance
Among other outcomes from the meeting were agreements to promote South-South cooperation at the national and sub-national level. These groups, along with business and civil society leaders, have agreed to hold a special meeting during the UN Climate Action Summit 2019 in September.
In his address to the Alliance, the President of Colombia, Iván Duque, expressed strong commitment to stop tropical deforestation. The actions and commitment of the Colombian government mark an important milestone in the global fight against deforestation. Deforestation has actually increased in the country since the peace agreement was signed and, in response, the government has developed an integrated strategy that involves fighting illegality, advancing deforestation-free supply chains, promoting restoration and implementing an innovative carbon tax.
Colombia will join a growing list of countries determined to champion the role of nature-based solutions to address climate change in New York in September.
"It's quite simple. Life on earth isn't possible without forests because they are integral to ecosystems and livelihoods around the world. While the original commitment was to eliminate deforestation from commodity supply chains by 2020, companies and governments have made important progress to enhance transparency and clean up supply chains over the last decade. It is only by coming together and harnessing the power of the full Alliance to force through real systemic change that protecting our forests for future generations can be achieved," said Justin Adams, Director, Tropical Forest Alliance.
"Colombia is proud to host this meeting to showcase how we are advancing to differentiate our production of palm oil and cocoa as deforestation-free on the world stage, and to take the beef and dairy supply chains along that same route. Currently we face a spike of deforestation in the Colombian Amazon and the TFA meeting provided an opportunity to involve companies in reversing these trends by understanding their supply chains and working to eliminate any trace of deforestation from them. Thus, the private sector can be part of the solution and help us tackle this complex problem," said Roberto Esmeral,
Vice-Minister of Territorial Environmental Planning of the Ministry of Environment and Sustainable Development of Colombia.
In 2010, members of the Consumer Goods Forum, including many major food and consumer goods companies, committed to end deforestation in key supply chains. Governments, businesses, civil society and indigenous people's organizations further strengthened commitments in 2014 by endorsing the New York Declaration on Forests, which called for halving global deforestation rates by 2020 and ending it by 2030.
The Tropical Forest Alliance was brought into the World Economic Forum in 2015 to accelerate action on deforestation in the run-up to 2020 and beyond.
Climate change: 'A moral, ethical and economic imperative' to slow global warming
It is nothing less than a "moral, ethical and economic imperative" to take more action to mitigate the existential threat posed by climate change, said top executives from across the United Nations system on Thursday.
Calling on Member States to take "urgent action to limit global temperature rise to 1.5°C above pre-industrial levels", the leaders of more than 30 UN agencies and entities, issued a formal, joint appeal for governments everywhere to "step up ambition and take concrete action" ahead of the landmark Climate Action Summit, which has been convened by UN chief António Guterres this September.
The appeal noted that to keep rising temperatures down, countries had to strive to "fulfil their obligations on human rights, including the right to health, the right to food security, the right to development, the rights of indigenous peoples, local communities, migrants, children, persons with disabilities and people in vulnerable situations, as well as gender equality, empowerment of women, intergenerational equity, and decent work and a just transition for all, as stated in the Paris Agreement."
As set out by the Intergovernmental Panel on Climate Change (IPCC) Special Report on Global Warming, limiting global warming to 1.5°C "is necessary to prevent irreversible changes. Achieving this goal will require changes on an unprecedented scale at all levels, but it is still possible if we act now", said the UN system-wide appeal.
"With great urgency we call upon Member States to come to New York in September with concrete, realistic plans to enhance their nationally determined contributions by 2020 and in support to the implementation of the Sustainable Development Goals."
The communique issued after consultations during a meeting of the UN Chief Executives Board for Coordination, called on countries to ensure that appropriate "adaptation measures" are taken to protect people, jobs and ecosystems, "particularly people in those regions most vulnerable to the impacts of climate change including those at risk through forced displacement and migration."
$100 billion per year by 2020, for climate action
On the crucial issue of paying for the ambitious measures which need to be taken, the appeal described climate finance as "critical to deliver action on the necessary scale to address climate change…developed countries must deliver on the goal of mobilizing governments and the private sector to achieve the goal of $100 billion per year by 2020, to support climate action in developing countries and further enhance their efforts on scaling-up financial resources."
And in the race to innovate, the appeal calls for greater ambition, noting that "the Fourth Industrial Revolution offers tremendous potential for a paradigm shift to low-emission, climate-resilient development pathways."
The UN system is supporting "the enhancement of capacity of Member States to develop and utilize relevant data and technological innovations, to find solutions for climate and sustainable development challenges and disaster risk reduction and management, including the use of new and emerging technologies, including information and communication technologies, data and tools.
And the UN is going to practice what it is preaching from the Secretariat and beyond. "We will present our system-wide efforts towards reaching climate neutrality in our internal operations by 2020 and enhancing environmental and social sustainability in all UN activities", says the joint appeal.