EU-Singapore free trade deal gets green light in Trade Committee
Trade Committee MEPs agreed on Thursday to the EU-Singapore free trade agreement, a stepping stone to cooperation between the EU and Southeast Asia.
The agreement will remove virtually all tariffs between the two parties at the latest in five years. It will liberalise trade in services, protect unique European products, and opens up the Singaporean procurement market. The agreement includes strengthened labour rights and environmental protection.
Trade Committee MEPs emphasised that since this is the first bilateral trade agreement between the EU and a member of the Association of Southeast Asian Nations (ASEAN), the deal can serve as a stepping stone to future free trade deals between the two regions, at a time when the EU can no longer rely on the US as a trading partner.
The main elements of the trade deal are the following:
removal of many non-tariff barriers: Singapore will recognise the EU safety tests for cars and certain electronics, including household devices or adapters. It will also accept EU labels and markings for clothing and textiles;
Geographical indications (GIs): Singapore will protect around 190 EU GIs to the benefit of EU food and drink producers, including those of Jerez wine, Comté cheese, Nürnberger Bratwurst and aceto balsamico di Modena;
public procurement: more access to supply goods and services to the Singapore government;
services: liberalisation of financial, postal, telecommunications, transport and information technology services. Mutual recognition of the qualifications of architects, lawyers and engineers;
sustainable development: Singapore will implement core labour rights conventions, the Paris Agreement on climate change, and the sustainable management of forests and fisheries.
The trade committee gave its consent to the agreement by 25 votes to 11, with one abstention. The accompanying resolution, laying out the recommendations of the committee, was adopted by 25 votes to 10, with two abstentions.
Settling disputes between companies and state
The committee also agreed to the Investment Protection Agreement which, once ratified by all EU member states, will replace the existing bilateral agreements between Singapore and 13 EU member states with a more modern approach to dispute settlement. Trade Committee MEPs gave their consent by 26 votes to 11. The resolution was adopted by 25 votes to 12.
On Tuesday, the Foreign Affairs Committee voted to give its consent to the Partnership and Cooperation Agreement between the EU and Singapore, which extends cooperation beyond the field of trade.
Quote
"Today's vote shows support for a progressive EU trade and investment policy. The trade agreement will not only enhance the EU's access to the Singapore market, but even more to the growing ASEAN region, while ensuring workers and the environment are well protected. The investment protection agreement incorporates the EU's reformed approach, and will replace the existing deals between Singapore and 13 Member States that include the toxic investor-state dispute settlement," said David Martin (S&D, UK), the rapporteur on the agreements on the free trade and the investment protection deals.
Next steps
Parliament is set to vote on the trade deal and the investment protection agreement on 12 February in Strasbourg. Once Council concludes the trade agreement, it can enter into force. For the investment protection agreement to enter into force, the member states first need to ratify it.
Background
Singapore is by far the EU's largest partner in the region, accounting for almost a third of EU-ASEAN trade in goods and services, and roughly two-thirds of investment between the two regions. Over 10,000 European companies have their regional offices in Singapore.
Drought in southern Africa: EU releases over €22 million in humanitarian aid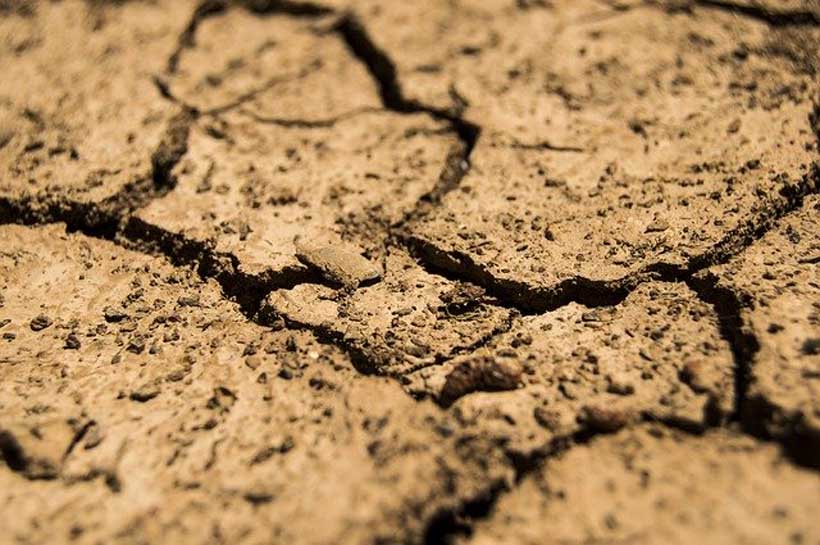 The European Commission is mobilising a humanitarian aid package of €22.8 million to help address emergency food needs and support vulnerable people in Eswatini, Lesotho, Madagascar, Zambia and Zimbabwe. The funding comes as large parts of southern Africa are currently in the grip of their harshest drought in decades.
"Many poor households in drought-affected areas in southern African countries are struggling to have enough food due to crop failure, reduced access to water and, in some places, unaffordable food prices in markets. EU humanitarian aid will help deliver food to those most in need and tackle the hunger crisis in fragile rural communities," said Janez Lenarčič, Commissioner for Crisis Management.
In Zimbabwe, €16.8 million from this aid package will boost food and nutrition assistance, as well as improving access to basic health care, clean water and providing protection to vulnerable people. The remaining amount will be channelled to providing food assistance and nutrition support in Eswatini, Madagascar, Lesotho and Zambia.
The Southern Africa and Indian Ocean region, as a whole, is prone to natural disasters and oscillates between droughts and floods that are destroying harvests and further weakening fragile communities. Since January 2019, the EU has allocated a total of €67.95 million for humanitarian assistance across the region. The bulk of this funding went for emergency relief assistance in the wake of natural disasters (cyclones Idai and Kenneth), food assistance, and helping at-risk communities equip themselves better to face climate-related disasters.
Background
As many as 12 million people in the region are at risk of hunger because of extended periods of below-average rainfall, interspersed with floods, on top of the economic challenges that some countries in the region are grappling with. In Zimbabwe alone, a 7.7 million people, half of the country's population, are at the risk of facing severe hunger, placing Zimbabwe among the states facing one of the worst food crises in the world.
Commission presents first reflections on building a strong social Europe for just transitions
The Commission today presents a Communication on building a strong social Europe for just transitions. It sets out how social policy will help deliver on the challenges and opportunities of today, proposing action at EU level for the months to come, and seeking feedback on further action at all levels in the area of employment and social rights. Already today the Commission launches the first phase consultation with social partners – businesses and trade unions – on the issue of fair minimum wages for workers in the EU.
Valdis Dombrovskis, Executive Vice-President for an Economy that Works for People, said: "Europe is going through a momentous shift. As we go through the green and digital transformation, as well as an ageing population, the Commission wants to ensure that people remain centre stage and that the economy works for them. We already have an instrument, the European Pillar of Social Rights. Now we want to ensure that the EU and its Member States, as well as stakeholders, are committed to its implementation."
Nicolas Schmit, Commissioner for Jobs and Social Rights, said: "The working lives of millions of Europeans will change in the coming years. We need to take action to allow the future workforce to flourish. Europe's innovative and inclusive social market economy must be about people: providing them with quality jobs that pay an adequate wage. No Member State, no region, no person can be left behind. We must continue to strive for the highest of standards in labour markets, so that all Europeans can live their lives with dignity and ambition."
Europe today is a unique place where prosperity, fairness and a sustainable future are equally important goals. In Europe, we have some of the highest standards of living, best working conditions and most effective social protection in the world.That said, Europeans face a number of changes such as the move to a climate-neutral economy, digitalisation and demographic shifts. These changes will present the workforce with new challenges and opportunities. The European Green Deal – our new growth strategy – must ensure that Europe remains the home of the world's most advanced welfare systems and is a vibrant hub of innovation and competitive entrepreneurship.
Today's publications build on the European Pillar of Social Rights, proclaimed by EU institutions and leaders in November 2017. The Commission asks all EU countries, regions and partners to present their views on the way forward as well as their plans to deliver on the Pillar's objectives. This will feed into the preparation of an Action Plan in 2021 that reflects all contributions, and that will be submitted for endorsement at the highest political level
For its part, the Commission today sets out planned initiatives that will already contribute to the implementation of the EU Pillar. Key actions in 2020 include:
Fair minimum wages for workers in the EU
A European Gender Equality Strategy and binding pay transparency measures
An updated Skills Agenda for Europe
An updated Youth Guarantee
Platform Work Summit
Green paper on Ageing
Strategy for persons with disabilities
Demography Report
European Unemployment Re-insurance Scheme
These actions build on work already done by the EU since the Pillar's proclamation on 2017. But action at EU level alone is not enough. The key to success lies in the hands of national, regional and local authorities, as well as social partners and relevant stakeholders at all levels. All Europeans should have the same opportunities to thrive – we need to preserve, adapt and improve what our parents and grandparents have built.
Consultation on fair minimum wages
The number of people in employment in the EU is at a record high. But many working people still struggle to make ends meet. President von der Leyen has expressed her wish that every worker in our Union has a fair minimum wage that should allow for a decent living wherever they work.
Today the Commission launches a first phase consultation of social partners – businesses and trade unions – on the issue of a fair minimum wage for workers in the EU. The Commission is in listening mode: we want to know whether social partners believe EU action is needed, and if so, if they wish to negotiate it between themselves.
There will not be a one-size-fits-all minimum wage. Any potential proposal will reflect national traditions, whether collective agreements or legal provisions. Some countries already have excellent systems in place. The Commission wishes to ensure all systems are adequate, have sufficient coverage, include thorough consultation of social partners, and have an appropriate update mechanism in place.
Background
Social justice is the foundation of the European social market economy and at the heart of our Union. It underpins the idea that social fairness and prosperity are the cornerstones for building a resilient society with the highest standards of well-being in the world.
The moment is one of change. Climate change and environmental degradation will require us to adapt our economy, our industry, how we travel and work, what we buy and what we eat. It is expected that artificial intelligence and robotics alone will create almost 60 million new jobs worldwide in the next 5 years, while many jobs will change or even disappear. Europe's demography is changing; today we live longer and healthier lives, thanks to progress in medicine and public health.
These changes, opportunities and challenges affect all countries and all Europeans. It makes sense to face them together and address change upfront. The European Pillar of Social Rights is our answer to these fundamental ambitions. The Pillar expresses 20 principles and rights essential for fair and well-functioning labour markets and welfare systems in 21st century Europe.
The European Green Deal Investment Plan and Just Transition Mechanism
The European Union is committed to becoming the first climate-neutral bloc in the world by 2050. This requires significant investment from both the EU and the national public sector, as well as the private sector. The European Green Deal's Investment Plan – the Sustainable Europe Investment Plan – presented today will mobilise public investment and help to unlock private funds through EU financial instruments, notably InvestEU, which would lead to at least €1 trillion of investments.
While all Member States, regions and sectors will need to contribute to the transition, the scale of the challenge is not the same. Some regions will be particularly affected and will undergo a profound economic and social transformation. The Just Transition Mechanism will provide tailored financial and practical support to help workers and generate the necessary investments in those areas.
The President of the European Commission, Ursula von der Leyen, said: "People are at the core of the European Green Deal, our vision to make Europe climate-neutral by 2050. The transformation ahead of us is unprecedented. And it will only work if it is just – and if it works for all. We will support our people and our regions that need to make bigger efforts in this transformation, to make sure that we leave no one behind. The Green Deal comes with important investment needs, which we will turn into investment opportunities. The plan that we present today, to mobilise at least €1 trillion, will show the direction and unleash a green investment wave."
Executive Vice-President for the European Green Deal, Frans Timmermans, said: "The necessary transition towards climate-neutrality is going to improve people's well-being and make Europe more competitive. But it will require more efforts from citizens, sectors and regions that rely more on fossil fuels than others. The Just Transition Mechanism will help support those most affected by making investments more attractive and proposing a package of financial and practical support worth at least €100 billion. This is our pledge of solidarity and fairness."
Valdis Dombrovskis, Executive Vice-President for an Economy that Works for People, added: "For Europe to transition to a climate-neutral economy, we need both political commitment and massive investments. The Green Deal shows our determination to tackle climate change, which we are now backing up with a funding plan. First, we will use the EU budget to leverage private funds for green projects across Europe and support the regions and people most affected by transition. Second, we will create the right regulatory incentives for green investments to thrive. Last but not least, we will help public authorities and market players to identify and develop such projects. The European Union was not built in a day. A Green Europe will not happen overnight. Putting sustainability at the heart of how we invest requires a change of mindset. We have taken an important step towards achieving this today."
The European Green Deal Investment Plan
The European Green Deal Investment Plan will mobilise EU funding and create an enabling framework to facilitate and stimulate the public and private investments needed for the transition to a climate-neutral, green, competitive and inclusive economy. Complementing other initiatives announced under the Green Deal, the Plan is based on three dimensions:
Financing: mobilising at least €1 trillion of sustainable investments over the next decade. A greater share of spending on climate and environmental action from the EU budget than ever before will crowd in private funding, with a key role to be played by the European Investment Bank.
Enabling: providing incentives to unlock and redirect public and private investment. The EU will provide tools for investors by putting sustainable finance at the heart of the financial system, and will facilitate sustainable investment by public authorities by encouraging green budgeting and procurement, and by designing ways to facilitate procedures to approve State Aid for just transition regions.
Practical support: the Commission will provide support to public authorities and project promoters in planning, designing and executing sustainable projects.
The Just Transition Mechanism
The Just Transition Mechanism (JTM) is a key tool to ensure that the transition towards a climate-neutral economy happens in a fair way, leaving no one behind. While all regions will require funding and the European Green Deal Investment Plan caters for that, the Mechanism provides targeted support to help mobilise at least €100 billion over the period 2021-2027 in the most affected regions, to alleviate the socio-economic impact of the transition. The Mechanism will create the necessary investment to help workers and communities which rely on the fossil fuel value chain. It will come in addition to the substantial contribution of the EU's budget through all instruments directly relevant to the transition.
The Just Transition Mechanism will consist of three main sources of financing:
1) A Just Transition Fund, whichwill receive €7.5 billion of fresh EU funds, coming on top of the Commission's proposal for the next long-term EU budget. In order to tap into their share of the Fund, Member States will, in dialogue with the Commission, have to identify the eligible territories through dedicated territorial just transition plans. They will also have to commit to match each euro from the Just Transition Fund with money from the European Regional Development Fund and the European Social Fund Plus and provide additional national resources. Taken together, this will provide between €30 and €50 billion of funding, which will mobilise even more investments. The Fund will primarily provide grants to regions. It will, for example, support workers to develop skills and competences for the job market of the future and help SMEs, start-ups and incubators to create new economic opportunities in these regions. It will also support investments in the clean energy transition, for example in energy efficiency.
2) A dedicated just transition scheme under InvestEU to mobilise up to €45 billion of investments. It will seek to attract private investments, including in sustainable energy and transport that benefit those regions and help their economies find new sources of growth.
3) A public sector loan facility with the European Investment Bank backed by the EU budget to mobilise between €25 and €30 billion of investments. It will be used for loans to the public sector, for instance for investments in district heating networks and renovation of buildings. The Commission will come with a legislative proposal to set this up in March 2020.
The Just Transition Mechanism is about more than funding: relying on a Just Transition Platform, the Commission will be providing technical assistance to Member States and investors and make sure the affected communities, local authorities, social partners and non-governmental organisations are involved. The Just Transition Mechanism will include a strong governance framework centred on territorial just transition plans.
Background
On 11 December 2019, the Commission presented the European Green Deal, with the ambition of becoming the first climate-neutral bloc in the world by 2050. Europe's transition to a sustainable economy means significant investment efforts across all sectors: reaching the current 2030 climate and energy targets will require additional investments of €260 billion a year by 2030.
The success of the European Green Deal Investment Plan will depend on the engagement of all actors involved. It is vital that Member States and the European Parliament maintain the high ambition of the Commission proposal during the negotiations on the upcoming financial framework. A swift adoption of the proposal for a Just Transition Fund Regulation will be crucial.
The Commission will closely monitor and evaluate the progress on this transition path. As part of these efforts, every year the Commission will hold a Sustainable Investment Summit, involving all relevant stakeholders, and it will continue to work for promoting and financing the transition. The Commission invites the investment community to make full use of the enabling regulatory conditions and ever-growing needs for sustainable investments, and authorities to take an active role in identifying and promoting such investments.