EU-Singapore free trade deal gets green light in Trade Committee
Trade Committee MEPs agreed on Thursday to the EU-Singapore free trade agreement, a stepping stone to cooperation between the EU and Southeast Asia.
The agreement will remove virtually all tariffs between the two parties at the latest in five years. It will liberalise trade in services, protect unique European products, and opens up the Singaporean procurement market. The agreement includes strengthened labour rights and environmental protection.
Trade Committee MEPs emphasised that since this is the first bilateral trade agreement between the EU and a member of the Association of Southeast Asian Nations (ASEAN), the deal can serve as a stepping stone to future free trade deals between the two regions, at a time when the EU can no longer rely on the US as a trading partner.
The main elements of the trade deal are the following:
removal of many non-tariff barriers: Singapore will recognise the EU safety tests for cars and certain electronics, including household devices or adapters. It will also accept EU labels and markings for clothing and textiles;
Geographical indications (GIs): Singapore will protect around 190 EU GIs to the benefit of EU food and drink producers, including those of Jerez wine, Comté cheese, Nürnberger Bratwurst and aceto balsamico di Modena;
public procurement: more access to supply goods and services to the Singapore government;
services: liberalisation of financial, postal, telecommunications, transport and information technology services. Mutual recognition of the qualifications of architects, lawyers and engineers;
sustainable development: Singapore will implement core labour rights conventions, the Paris Agreement on climate change, and the sustainable management of forests and fisheries.
The trade committee gave its consent to the agreement by 25 votes to 11, with one abstention. The accompanying resolution, laying out the recommendations of the committee, was adopted by 25 votes to 10, with two abstentions.
Settling disputes between companies and state
The committee also agreed to the Investment Protection Agreement which, once ratified by all EU member states, will replace the existing bilateral agreements between Singapore and 13 EU member states with a more modern approach to dispute settlement. Trade Committee MEPs gave their consent by 26 votes to 11. The resolution was adopted by 25 votes to 12.
On Tuesday, the Foreign Affairs Committee voted to give its consent to the Partnership and Cooperation Agreement between the EU and Singapore, which extends cooperation beyond the field of trade.
Quote
"Today's vote shows support for a progressive EU trade and investment policy. The trade agreement will not only enhance the EU's access to the Singapore market, but even more to the growing ASEAN region, while ensuring workers and the environment are well protected. The investment protection agreement incorporates the EU's reformed approach, and will replace the existing deals between Singapore and 13 Member States that include the toxic investor-state dispute settlement," said David Martin (S&D, UK), the rapporteur on the agreements on the free trade and the investment protection deals.
Next steps
Parliament is set to vote on the trade deal and the investment protection agreement on 12 February in Strasbourg. Once Council concludes the trade agreement, it can enter into force. For the investment protection agreement to enter into force, the member states first need to ratify it.
Background
Singapore is by far the EU's largest partner in the region, accounting for almost a third of EU-ASEAN trade in goods and services, and roughly two-thirds of investment between the two regions. Over 10,000 European companies have their regional offices in Singapore.
Coronavirus: Practical guidance to ensure continuous flow of goods across EU via green lanes
Commission issued new practical advice on how to implement its Guidelines for border management, in order to keep freight moving across the EU during the current pandemic. To ensure that EU-wide supply chains continue to operate, Member States are requested to designate, without delay, all the relevant internal border-crossing points on the trans-European transport network (TEN-T) as 'green lane' border crossings. The green lane border crossings should be open to all freight vehicles, whatever goods they are carrying. Crossing the border, including any checks and health screening, should not take more than 15 minutes.
Commissioner for Transport Adina Vălean said: "The EU's transport network connects the whole of the EU. Our guidance document is intended to protect the EU's supply chains in these difficult circumstances, and to make sure both goods and transport workers are able to travel to wherever they are needed – without delay. A collective and coordinated approach to cross-border transport is more important today than ever before. The green lanes are also specifically designed to protect transport workers at the frontline of this crisis. This set of recommendations will ease their already stressful mission and it will bring more safety and predictability to their work."
Green lane border crossings
Procedures at green lane border crossings should be minimised and streamlined to what is strictly necessary. Checks and screening should be carried out without drivers having to leave their vehicles, and drivers themselves should undergo only minimal checks. Drivers of freight vehicles should not be asked to produce any document other than their identification and driving license and if necessary a letter from the employer. The electronic submission/display of documents should be accepted.
No freight vehicle or driver should face discrimination, irrespective of origin and destination, the driver's nationality or the vehicle's country of registration.
In light of the current situation, Member States are also urged to temporarily suspend all road access restrictions currently in place in their territory, such as weekend, night and sectoral bans.
The Commission encourages Member States to set up safe passage transit corridors to allow private drivers and their passengers, such as health and transport workers, as well as EU citizens being repatriated, regardless of their nationality, to directly pass with priority through the country in each necessary direction along the TEN-T Network. This should be done while staying strictly on the designated route and to take the necessary minimum rest breaks. Member States should ensure that they have at least one airport functional for repatriation and international relief flights.
Enhanced cooperation among EU Member States and beyond
Following the video-conference between EU Transport Ministers on 18 March, the Commission set up a network of national contact points and a platform to provide information on national transport measures taken by Member States in response to the coronavirus. The national contact points should support the effective functioning of the green lane border crossing points. Neighbouring non-EU countries are invited to work closely with this network to ensure the flow of goods in all directions.
Application of rules for transport workers
To keep transport moving, the Commission recommends that Member States take action to ensure the free movement of all workers involved in international transport, whatever the transport mode. In particular, rules such as travel restrictions, and mandatory quarantine of transport workers not displaying symptoms, should be waived. For example, Member States should not require that transport workers carry a doctor's certificate to prove their good health. To ensure the safety of transport workers, enhanced hygiene and operational measures are also needed in airports, ports, railway stations and other land transport hubs. Today's note from the Commission includes a full list of recommendations to protect drivers from the coronavirus (Annex 2).
Internationally recognised certificates of professional competence should be considered sufficient to prove that a worker is active in international transport. In the absence of such certificates (not all international drivers have one), a letter signed by the employer (Annex 3) should be accepted.
All of these principles should also apply to third country nationals if they are essential to ensuring that cargo moves freely within and into the EU.
Background
The coronavirus pandemic is having a major disruptive impact on European transport and mobility. The European supply chain is maintained through an extensive network of freight transport services, including all modes of transport. Continued and uninterrupted land, waterborne and air cargo services are of crucial importance for the functioning of the EU's internal market and its effective response to the current public health crisis.
COVID-19: Research package welcomed, EU needs to be better equipped in future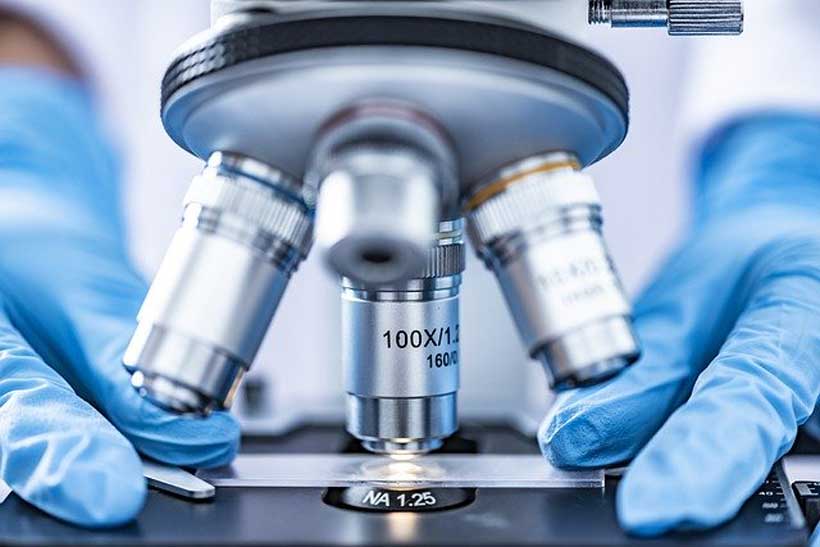 Crisis-response measures should be combined with a long-term commitment to EU research programmes, says Research MEP.
"We applaud the measures taken by Commissioner Gabriel and the pooling of almost €140 million against COVID 19. The Commission was very fast in launching a special call for expressions of interest from Horizon 2020 and involving relevant stakeholders under the Innovative Medicines Initiative (IMI) public-private partnership", said Horizon Europe rapporteur Christian Ehler (EPP, DE).

"Now, we have to start thinking ahead in order to be better equipped for the future. Research and development clearly have an important role to play in addressing global challenges. This is yet another reason to support our proposal for €120 billion for Horizon Europe.", he added.

A test of our ability to work together"The health crisis posed by COVID-19 is focusing minds. The top priority now is to stem the spread of the virus. Behind the scenes, emergency research is working on finding a treatment and a vaccine. The virus' extraordinary rate of contagion should make us aware that our interconnected world has shrunk considerably and that joint and coordinated action between states is the only way to deal with this crisis", said Christian Ehler.

"This crisis is a test of our ability to work together on an emergency situation on the one hand, and to remain faithful to our long-term objectives on the other", he said.

"When this crisis is over, we must immediately prepare for the next one. This means investing more in research and ensuring that programmes such as Horizon Europe do not become hostages to short-term squabbles between member states", he concluded.

COVID-19: EU and industry to fund more research through Innovative Medicines InitiativeThe Innovative Medicines Initiative (IMI), a public-private partnership between the European Commission and the pharmaceutical industry, has today launched a fast-track call for research proposals to develop treatments and diagnostics in response to the COVID-19 outbreak. Up to €45 million of the funding will come from Horizon 2020, the EU research and innovation programme.

This call is part of the coordinated EU response to the public health threat of COVID-19 and complements the emergency research funding already mobilised recently under Horizon 2020.
The EU's outermost regions: Strengthened partnership bears fruit
European Commission adopted a report on progress made under the 2017 Strategic Partnership with the EU's outermost regions, which strengthened the cooperation between the EU outermost regions, the respective Member States and the European Commission. The report shows that this strengthened partnership is bearing fruit: building on the outermost regions' strongest assets, regional and national actions are now up and running to foster growth in areas such as agriculture, the blue economy, biodiversity and circular economy, energy, research and innovation, employment, education and training, digital accessibility, transport and cooperation with neighbours.
European Commissioner for Cohesion and Reforms, Elisa Ferreira, said: "Whether near or far, the European Union leaves no one behind. This is what today's report shows: the European Commission has fully delivered on its commitment to taking into account the specificities of the outermost regions across EU policies. I am most pleased that these regions are now capitalising on their unique assets, as illustrated in today's report. We are on the right track to turn our strategic partnership into positive change and a better future for our outermost regions."
Taking into account progress made, the report suggests that further efforts at all levels are required to address climate change, protect biodiversity, introduce the circular economy and shift to renewable energy in the outermost regions. Key sectors such as the blue economy also need continuous investment.
This is why, listening to the voice of the outermost regions, the Commission has created a number of opportunities in the context of EU policies and funding instruments. It has adapted EU legislation, policies and tools to match outermost regions' needs and interests, while providing specific support to these regions. These measures include:
Taking into account regions' specificities in policy-making, from state aid to taxation, from the European Semester to the Green Deal or the circular economy action plan;
Reflecting their specificities in twenty-one proposals for 2021-2027 EU programmes and funds, in a wide range of sectors including cohesion, agriculture, fisheries, research, environment, transport and digital connectivity;
Creating tailored opportunities under existing initiatives such as Horizon 2020 and LIFE;
Setting up dedicated taskforces and reaching out to the citizens of these regions through citizens' dialogues.
The European Commission is committed to working with the nine regions to bring the strategic partnership forward. It calls upon the European Parliament and the Council to ensure swift adoption of the 2021-2027 legal and policy framework to provide outermost regions with tailor-made access and specific supporting conditions as soon as possible.
Background
The nine outermost regions are Guadeloupe, French Guiana, Martinique, Mayotte, Reunion Island and Saint-Martin (France), the Azores and Madeira (Portugal) and the Canary Islands (Spain). They are located in the Atlantic and Indian Oceans, in the Caribbean basin and in Latin America.
The EU outermost regions face permanent constraints linked to their remoteness, small size, vulnerability to climate change and insularity, which put a brake on their growth and development. It is in this context that the Treaty on the Functioning of the European Union (Article 349 TFEU), provides for specific measures to support the outermost regions, including tailor-made conditions for the application of EU law in these regions and for access to EU programmes.
Scattered across the Atlantic Ocean, the Caribbean basin, Latin America and the Indian Ocean, the outermost regions provide the EU with unique assets: rich biodiversity, strategic location for space and astrophysics activities, extensive maritime economic zones, and proximity to other continents. In October 2017, the European Commission adopted a Communication for a renewed strategic partnership with the EU outermost regions. The Commission undertook to enshrine their interests and concerns in policy-making and in EU funds programmes, to provide tailor made support and to foster dialogue between all relevant actors.