Africa's Youth Ready for a Digital Future but Leaders Are Lagging Behind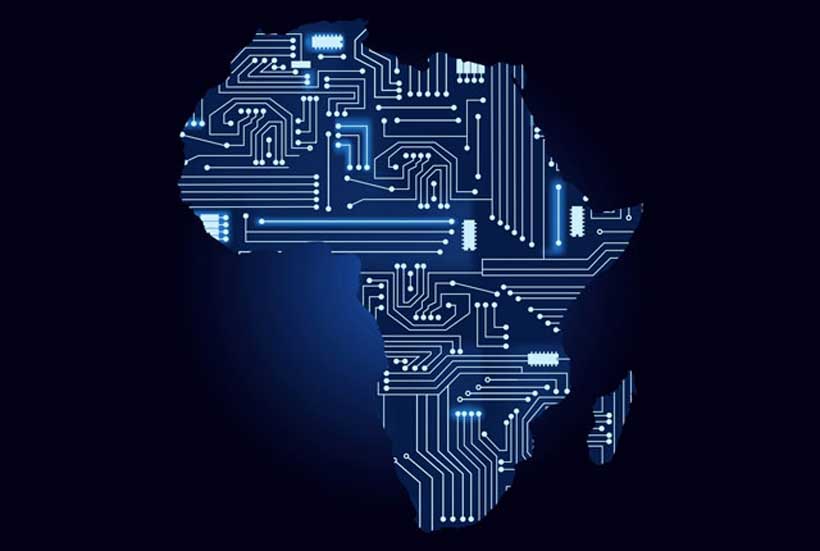 If Africa's leaders do not act quickly to move the continent into the 21st century, young people will leave them behind, South Africa's President Cyril M. Ramaphosa said today at the World Economic Forum Annual Meeting. Young people are ready for the digital era and are engaged in technology, but governments are not keeping up. They have not "fully embraced this new bright and brave world that young people live in today," he said.
"Africa now has this great opportunity, having lost out on previous revolutions, to leapfrog," said Ramaphosa. The speed at which mobile phones have been adopted across the continent over the past decade highlights the willingness of Africans to adopt new technology. "It shows that we have the skills and the capabilities to do this and we should now have the courage to embrace technology in the fullest way."
Ramaphosa said that with an estimated 9 million unemployed people in South Africa, his government has prioritized job creation and is working with labour unions and other economic stakeholders to develop strategies to address labour market challenges. The country is investing in a programme that aims to equip all young people in schools and colleges with digital skills to enhance their future employment prospects.
Paul Kagame, President of Rwanda, said that it is imperative that all African countries make investments in human capital to bring them into the 21st century. This requires a holistic programme of interventions and investment.
Kagame chairs the Smart Africa initiative, which aims to put ICT at the centre of the continent's national socio-economic development agenda, improve access of Africans to technology and use ICT to promote sustainable development. Internet connectivity in Africa is just 22%, which shows the opportunity that technology offers the continent to move into the digital age.
Smart Africa is the result of the realization among Africans that their future is, or should be, a digital one, said Kagame. The initiative aims to get political leaders to align their efforts and policies with this goal, he said. There is already a mindset change in governments about the importance of technology as they seek to address the needs of growing numbers of young people.
The two presidents also addressed the issue of the African Continental Free Trade Area, launched in 2018, which aims to significantly raise the current low levels of intra-African trade. Kagame, as Chair of the African Union in 2018, has been a key driver of the initiative, which he called the beginning of a new era for trade and investment in Africa.
The fact that 44 of Africa's nations signed the agreement at its launch and others have come on board since then shows the strong political will behind the initiative, Kagame said. Integration will eventually create a market of 1.2 billion people and pull together the continent's countries, many of which are too small to compete effectively alone, he said.
Ramaphosa said: "This could well be the great industrialization moment for the continent." He predicted that the African Continental Free Trade Area, by opening up trade, will drive the formation of industrial nodes across the continent, boost manufacturing, create jobs and drive skills development.
UN agencies supporting mammoth India COVID-19 vaccine rollout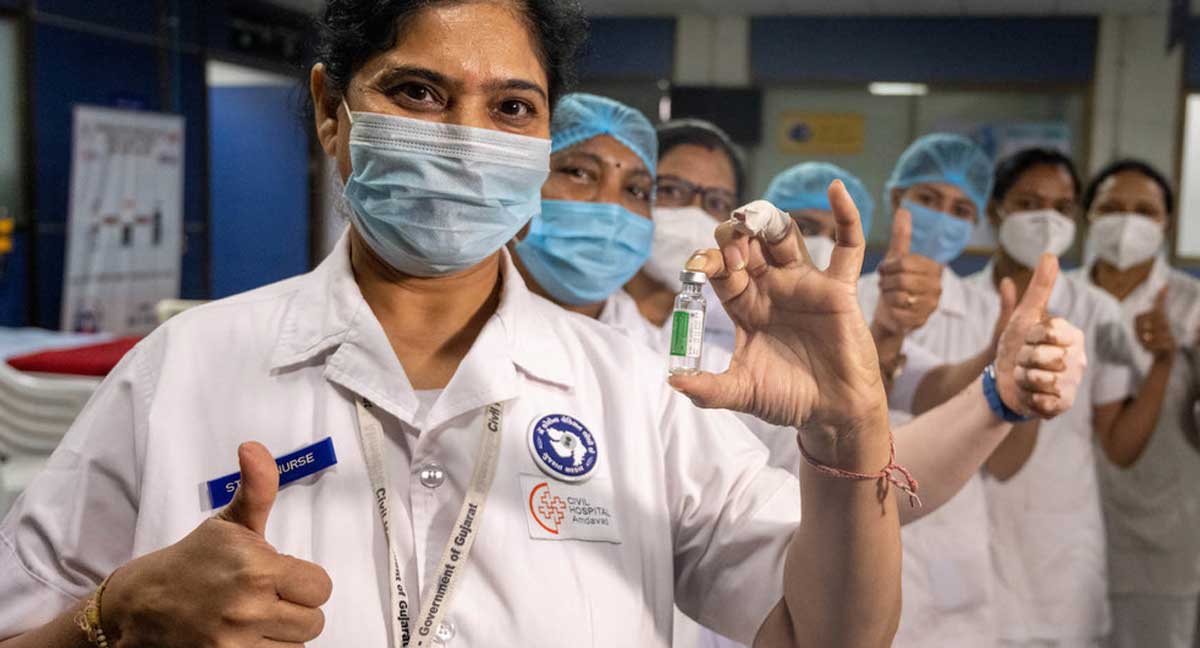 India has begun what is the world's biggest COVID vaccination campaign so far, deploying hundreds of thousands of health workers, with the training and support of the UN World Health Organization (WHO).
On 16 January, the first day of the campaign, 207,229 vaccine shots were given across the country, one of the worst-hit by COVID-19, with over 10 million COVID-19 infections and 150,000 deaths.
"[We] provided technical assistance to the Government of India for the development of operational guidelines and other training materials for state and district programme managers and vaccinators, and establishing tracking and accountability frameworks", Roderico H. Ofrin, WHO Representative in India said.
"WHO field officers have facilitated the highest-level oversight through regular task force meetings at state and district levels, which are chaired by the Principal Secretaries (Health) at the state level, and District Magistrates at the district level", he added.
According to media reports, an estimated 10 million health workers are targeted to be vaccinated in the first round, followed by other front-line workers such as police, security forces and municipal staff, with plans to inoculate 300 million people by August.
Supporting preparations
Prior to the start of the campaign, UN agencies help with detailed preparations.
For its part, WHO participated in dry-run simulations and provided feedback on management of vaccines, registration of beneficiaries, as well as reporting on vaccination coverage and adverse events following immunization.
It also worked with the Government and the UN Development Programme (UNDP) on real-time reporting and problem-solving when issues arose at the vaccination sites, according to Dr. Ofrin.
At the provincial level, WHO also supported implementation and monitoring of health policy, such as developing standard operating procedures, preparing technical briefs, and providing best practices from other parts of the India as well as other countries.
Reliable information
Similarly, the UN Children's Fund (UNICEF) supported communication and advocacy efforts to ensure the dissemination of factual information to stakeholders and communities. The agency also helped train healthcare staff in infection control and prevention, and psychosocial support to children and caregivers.
Aside from directly supporting vaccine rollout, UN agencies continued their programmes to assist the most vulnerable communities impacted by COVID-19 and its socio-economic fallouts.
For instance, the UN World Food Programme (WFP) supported NGOs in order to identify and register some 19,000 vulnerable households and distributed food packets; while the UN Population Fund (UNFPA) conducted awareness raising programmes on sexual and reproductive health, and prevention of gender-based violence, on behalf of some 30 million vulnerable individuals.
The three W's
Though vaccination programmes are underway, continued vigilance against COVID-19 and preventing its spread remain as important as ever.
WHO's Dr. Ofrin urged continued vigilance over tracking cases, cluster investigation, isolation and clinical care, and quarantining to break the chain of transmission.
Alongside, he also highlighted the "three W's – wear a mask, wash your hands and watch your distance."
"These efforts must continue to stop the spread of COVID-19. We as individuals and communities must work with the Government to save lives and the economy by protecting health and livelihoods," he added.
Spectre of unrest, violent repression looming over Haiti
Increasing political tensions in Haiti coupled with insecurity and structural inequalities could result in protests followed by violent crackdowns by authorities, the United Nations human rights office (OHCHR) warned on Tuesday.
According to the office, criminal activities, such as kidnappings, gang fights and widespread insecurity have increased, with "almost total" impunity.
Added to the volatile mix is resurging political tensions over the timing and scope of elections and a constitutional referendum proposed by the Government, OHCHR spokesperson Marta Hurtado told journalists at a regular briefing in Geneva.
"Calls for mass protests have been growing. This in turn raises concerns of renewed human rights violations by security forces during the policing of protests as seen during the months-long protests in 2018 and 2019, as well as during demonstrations in October and November of last year."
According to an OHCHR report on the unrest, protests started relatively peacefully in July 2018 but became increasingly violent over time, with many violations and abuses of the rights to life, security of the person and effective remedy.
'Pattern of violations'
The report also documented violations to the rights of peaceful assembly and freedom of expression. In 2019 demonstrations, barricades were set up that blocked people's access to hospitals and passage of ambulances. Health facilities were also attacked, severely impacting the daily lives of the Haitian people, particularly those in a vulnerable situation.
In addition, protesters and criminal elements imposed "passage fees", further impeding the movement of people and goods and exacerbating economic hardship.
"The report shows a pattern of human rights violations and abuses followed by near lack of accountability," Ms. Hurtado said.
'Guarantee accountability'
The OHCHR spokesperson called on Haitian authorities to take "immediate action" to avoid repetition of such violations and abuses by ensuring that law enforcement officers abide by international norms and standards regarding the use of force when dealing with protests; as well as ensuring that gangs do not interfere with people's right to demonstrate peacefully.
She also urged the Government to guarantee accountability for past violations and abuses, ensuring justice, truth, and reparations. Alongside, Haiti should take steps to address people's grievances and the root causes that fuelled the protests, she added.
"OHCHR stands ready to continue supporting State authorities in their fulfilment of human rights international obligations [and] expresses its willingness to continue working towards the establishment of a country office," Ms. Hurtado said, welcoming commitments made by the Haitian National Police to reform practices documented in the report.
Independent panel finds critical early failings in COVID-19 response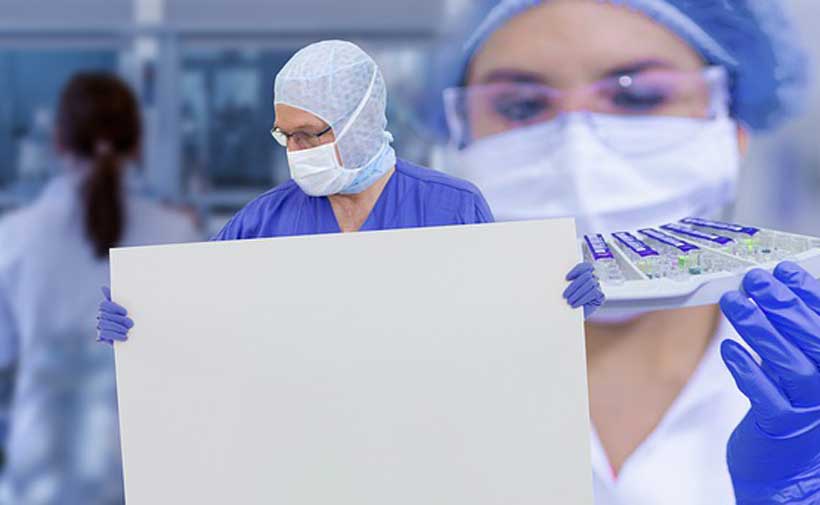 The global system for pandemic alert and response is "not fit for purpose", highlighting the need for a new framework in the wake of COVID-19, experts appointed by the World Health Organization (WHO) said in an interim report presented on Tuesday.
The Independent Panel for Pandemic Preparedness and Response found critical elements to be "slow, cumbersome and indecisive" in an era when information about new disease outbreaks is being transmitted faster than countries can formally report on them.
"When there is a potential health threat, countries and the World Health Organization must further use the 21st century digital tools at their disposal to keep pace with news that spreads instantly on social media and infectious pathogens that spread rapidly through travel", said Helen Clark, former Prime Minister of New Zealand and co-chair of the panel.
"Detection and alert may have been speedy by the standards of earlier novel pathogens, but viruses move in minutes and hours, rather than in days and weeks."
'Lost opportunities' at the outset
The Independent Panel was established to review lessons learned from international response to COVID-19, which first emerged in Wuhan, China, in December 2019. Nearly 94 million confirmed cases and more than two million deaths have been reported globally as of Tuesday.
The panel's second progress report said countries were slow to respond to the new coronavirus disease, noting "there were lost opportunities to apply basic public health measures at the earliest opportunity".
Although WHO declared on 30 January 2020 that COVID-19 was a Public Health Emergency of International Concern (PHEIC), the panel found many countries took minimal action to prevent spread both within and beyond their borders.
"What is clear to the Panel is that public health measures could have been applied more forcefully by local and national health authorities in China in January", the report said.
"It is also clear to the Panel that there was evidence of cases in a number of countries by the end of January 2020. Public health containment measures should have been implemented immediately in any country with a likely case. They were not."
The report also outlined critical shortcomings at each phase of response, including failure to prepare for a pandemic despite years of warning.
"The sheer toll of this epidemic is prima facie evidence that the world was not prepared for an infectious disease outbreak with global pandemic potential, despite the numerous warnings issued that such an event was probable", it said.
Deepening inequalities
Pandemic response has also deepened inequalities, according to the panel, with inequitable access to COVID-19 vaccines a glaring example as rollout has favoured wealthy nations.
"A world where high-income countries receive universal coverage while low-income countries are expected to accept only 20 per cent in the foreseeable future is on the wrong footing – both for justice and for pandemic control. This failure must be remedied", said the panel's co chair, Ellen Johnson Sirleaf, former President of Liberia.
The report further highlighted the need to strengthen the UN's health agency.
"The WHO is expected to validate reports of disease outbreaks for their pandemic potential and, deploy support and containment resources, but its powers and funding to carry out its functions are limited", Ms. Sirleaf said. "This is a question of resources, tools, access, and authority."
Countries are also urged to ensure testing, contact tracing and other public health measures to reduce virus spread, are being implemented, in efforts to save lives, particularly as more infectious virus variants emerge.
The Independent Panel began its review last September and will present a report to the World Health Assembly, the decision-making body of WHO, in May.