Italy to contribute EUR 5.8 million to 3 new UNIDO projects in Africa and MENA
Italy's continued support for inclusive and sustainable industrial development was emphatically reiterated today, as Director General Giorgio Marrapodi of the Italian Ministry of Foreign Affairs and International Cooperation signed two new funding agreements of EUR 4.5 million for projects in Mozambique and Tunisia with the Director General of the United Nations Industrial Development Organization (UNIDO), LI Yong, in the presence of representatives of the recipient countries. Director General Marrapodi also announced the funding of EUR 1.3 million for the second phase of a project to be implemented in the MENA region.
Two projects, in Mozambique and the MENA region, will promote value chain development in agro-industries, where UNIDO has a unique competitive advantage resulting from its successful record in the implementation of programmes and projects regarding leather and leather products, apparel and textiles, coffee and other agricultural produce. The third project, in Tunisia, which is co-funded by the European Union and Italy, will focus on artisan and design value chains to create jobs and economic opportunities for vulnerable populations in the country, especially women. It will follow UNIDO's innovative approach of upgrading traditional and creative industries while promoting cultural heritage and know-how.
"UNIDO's competence in analyzing and upgrading agribusiness value chains is essential to improve the performance of developing countries, especially through public-private partnerships," said Director General Marrapodi. Indeed, in Mozambique, UNIDO will partner with Illycaffè and the Ernesto Illy Foundation to develop the Ibo specialty coffee in the Cabo Delgado province. Similar efforts were already successfully undertaken in Ethiopia, also with Italian funding.
The MENA region project, covering Algeria, Egypt, Jordan, Lebanon, Morocco, Palestine and Tunisia, will build on previous achievements and will also benefit from ongoing cooperation with UN Women and the Food and Agriculture Organization of the United Nations (FAO). It will improve the financial capability of women entrepreneurs as well as enable financial service providers to be more gender-responsive.
"The project will focus on policymakers, support institutions and entrepreneurs at the same time," said Director General Li. "This will allow for the creation of jobs, the generation of income and for a greater economic inclusion of women entrepreneurs."
UNIDO and the Government of Italy have been nurturing a long-standing strategic partnership, which has grown stronger over the years, evidenced by the large portfolio of technical cooperation projects that UNIDO implements with funding from Italy. Italy is UNIDO's second largest donor and is highly engaged in North and Sub-Saharan Africa as well as in the Middle East. This partnership seeks to advance development objectives of mutual priorities, including employment and the economic empowerment of youth and women; mitigating the root causes of migration, including through job creation and private sector development; and the development and upgrading of industries in a socially inclusive and environmentally sustainable manner.
UNIDO and Italy further strengthen cooperation with focus on Africa and innovative partnerships
The Director General of the United Nations Industrial Development Organization (UNIDO), LI Yong, spoke at the opening ceremony of the 'International Cooperation Expo: job creation and innovation for sustainable development' (EXCO 2019), which was organized under the patronage of the Italian Ministry of Foreign Affairs and International Cooperation, the Italian Agency for Development Cooperation, the European Commission and IFAD.
"I welcome the organization of the EXCO, as it is very clear that the ambitious goals of the 2030 Agenda cannot be achieved by one country or by one institution alone," said Li. "Our experience shows that a multilateral approach, and particularly working in partnerships, is key to addressing these challenges."
The UNIDO Director General then opened the UNIDO International Award Ceremony, 'Innovative ideas and technology on agribusiness', as well as the 'EXCO 2019 Hackathon: solutions for sustainable development', with both also taking place in the Fiera di Roma. Organized by the UNIDO Investment and Technology Promotion Office (ITPO) in Italy jointly with the Future Food Institute, the Award Ceremony invited submissions of the best technologies and the most innovative and sustainable worldwide solutions in the agriculture and agro-industry sectors.
"The role of UNIDO and in particular the interventions by our ITPO network to transfer new technologies and sustainable production models including investments are fundamental to overcome barriers and help countries achieve the goals of the 2030 Agenda," said the UNIDO Director General. "Indeed, this award aims to support developing countries with innovative models to increase production in a sustainable manner and to build a resilient agribusiness environment."
Li also met with Deputy Minister of Foreign Affairs and International Cooperation, Emanuela Claudia Del Re, to discuss scaling-up interventions in the agribusiness sector, including with long-standing private sector partners such as Illy Caffé, also how to benefit from the important expertise and interest of the Italian private sector. During their meeting, the Director General and the Deputy Minister also discussed opportunities to diversify the ongoing cooperation to new sectors of mutual interest, such as energy and the environment.
"The significant and vital relationships between UNIDO and the Italian Government for implementing development initiatives in the partner countries of the Italian Development Cooperation have been reviewed," said Del Re. "From the Italian side, interest has been shown toward the new approach set by UNIDO in defining integrated projects with the private sector, such as the new initiative 'UNIDO partnership model for de- risking investments in the Ethiopian coffee sector'."
The UNIDO Director General also met Executive Vice President of ENI, Alberto Piatti, together with Director General of the Italian Ministry of Foreign Affairs and International Cooperation, Giorgio Marrapodi, to explore cooperation opportunities, notably in the field of applied research on energy as well as agro-value chains.
Small Business in Kosovo to Gain Improved Access to Finance with World Bank Support
The World Bank's Board of Executive Directors has approved the Kosovo Financial Sector Strengthening Project, to improve access to finance for Micro, Small and Medium Enterprises (MSMEs), including startups, young entrepreneurs and women-owned businesses, by strengthening the financial and technical capacity of the Kosovo Credit Guarantee Fund (KCGF). The financial support for the project is €22.3 million ($25 million equivalent).
"The World Bank is pleased to support Kosovo authorities' efforts to increase access to finance and ultimately enhance private sector job creation," said Marco Mantovanelli, World Bank Country Manager for Kosovo.
The project will provide funds through the Ministry of Finance to KCGF to issue credit guarantees to support access to finance to MSMEs. As these types of businesses dominate the real economy and the labor market, improving their access to finance will support job creation and economic growth. With a focus on the underserved and productive segments of the economy, the project has the potential to directly impact poverty reduction, especially among youth and women. Currently, some creditworthy MSMEs do not have access to finance due to high collateral requirements, lack of credit history, or lack of financial reporting. The project will focus on these firms along with improving financial terms for firms who already have access to finance. It also aims to crowd in private sector funds to financing MSMEs by providing support to the partial guarantee scheme.
The project will support KCGF to develop special products targeted to women-owned businesses, startups and young entrepreneurs and develop monitoring and evaluation framework to track financial and economic impact of beneficiaries of KCGF.
This initiative is financed with a credit from the International Development Association (IDA) of the World Bank Group. IDA credits are provided on concessional terms with zero or very low interest rates and long repayment periods. The financing for this project has a maturity of 30 years, including a 5-year grace period. The KCGF, a local, independent, sustainable, credit guarantee facility, will be responsible for the implementation of the project. KCGF enjoys full operational and administrative autonomy. It offers credit guarantees to Registered Financial Institutions on selected loans to MSMEs.
ADB Marks International Day Against Homophobia, Transphobia, and Biphobia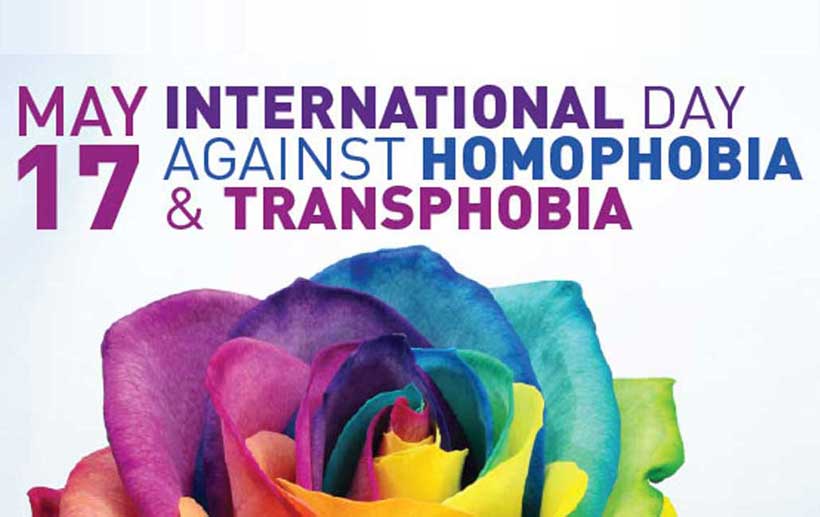 The Asian Development Bank (ADB) is marking the International Day Against Homophobia, Transphobia, and Biphobia (IDAHOT) for the first time by hosting two events over 2 days at ADB headquarters in Manila.
"ADB supports LGBT+ inclusion within and outside its organization. We are committed to a diverse and inclusive workforce where everyone is treated with respect regardless of gender, nationality, ethnicity, religion, sexual orientation, physical ability, and thinking style. We recognize that the promotion and strengthening of diversity, inclusion, and equality at ADB is critical to our effectiveness as an organization," said ADB President Mr. Takehiko Nakao.
On 16 May, IBM Philippines President and Country General Manager Ms. Aileen Judan-Jiao made a presentation on IBM's programs and initiatives to foster a diverse and inclusive workplace for all employees, including for those from the lesbian, gay, bisexual, transgender, and related communities (LGBT+).
ADB hosted a panel discussion on 17 May, which brought together ADB experts and civil society representatives to discuss ways to promote the inclusion of LGBT+ communities in ADB operations. The panel members included civil society leaders from APCOM, the Asia Pacific LGBT+ health and rights organization, and Babaylanes, the Philippines LGBT+ student and youth organization.
The inclusion of vulnerable groups in societies, including LGBT+ people, is critical to achieving a prosperous, inclusive, resilient, and sustainable region, as envisioned in ADB's Strategy 2030.
IDAHOT promotes inclusion and recognizes efforts to overcome the exclusion, discrimination, and violence that the LGBT+ community continues to experience in many parts of the world, including in Asia and the Pacific. IDAHOT recognizes the significant progress that has been made towards equality in many parts of the world. The date of 17 May was chosen to commemorate the World Health Organization's decision in 1990 to declassify homosexuality as a mental disorder.