India Ready for the Drone Revolution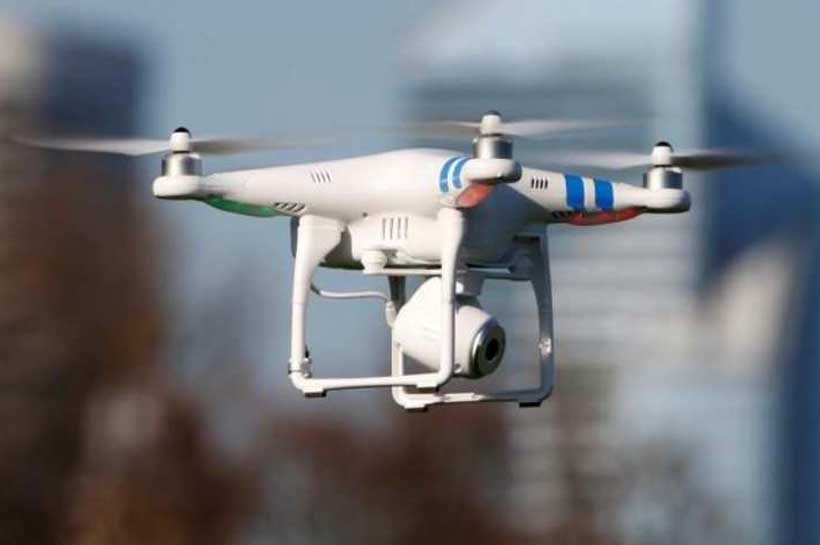 India will be the next destination for the drone revolution as the state Andhra Pradesh gears up to pilot the Advanced Drone Operators Toolkit.
The State Government of Andhra Pradesh announced at the World Economic Forum's Annual Meeting 2019 that it will start testing the policy frameworks developed in the newly released Advanced Drone Operators Toolkit to enable state-wide drone delivery operations.
"Andhra Pradesh is proud to be the first government partner to implement the Advanced Drone Operations Toolkit," said Lokesh Nara, Minister for Information Technology and Rural Development in Andhra Pradesh. "We look forward to leveraging the insights from the toolkit to implement a drone delivery program that will bring key medical supplies to communities across our State."
The open source guide from the World Economic Forum, the International Organization for Public-Private Cooperation, was also launched at the Annual Meeting 2019 in Davos. It was developed after extensive collaboration with the government of Rwanda, the government of Switzerland and leverages the work of the Drone Innovator's Network (DIN). It is the first user manual for governments looking to roll out socially impactful, advanced drone operations.
This open source collection of lessons-learned was designed to help governments overcome the hurdles of implementing drone regulations and accelerate access to airspace, while maintaining safety and security. It also includes specific steps for governments, interested in implementing similar programmes, to consider.
"Safe, clean, inclusive and scaled drone use has become the goal of many nations," said Harrison Wolf, report author and project lead at the Forum's Centre for the Fourth Industrial Revolution. "Now, governments can learn from the real-world success of world leading drone delivery projects in Africa and Europe to develop their own national oversight. Through comparative analysis of shared lessons, learned by governments and private players, this toolkit means governments don't have to start from scratch and can begin societally important, socially responsible operations. We are really looking forward to the initializing of the pilot project in India."
"When Rwanda pioneered the performance-based regulatory model last year, it signaled our country's strong interest in using drones beyond healthcare service delivery and expanding the drones industry" said Paula Ingabire, Minister of ICT and Innovation, Government of Rwanda. "Our partnership with the Forum and the Advanced Drone Operations Toolkit reflect Rwanda's path-breaking strategy to scaling the drones ecosystem. We will continue to accelerate the implementation of drone technologies in key sectors".
"I am very proud that Switzerland and my authority are part of the Advanced Drone Operations Toolkit," said Christian Hegner, Director General of Swiss Civil Aviation Authority (FOCA). "In 2020, the Swiss FOCA will celebrate the 10th anniversary of the first Beyond Visual Line of Sight (BVLOS) authorization. We learnt a lot during these past years. Sharing our expertise and learning from other countries will help accelerating and scaling safe drone operations worldwide."
"For over two years, Zipline has been the world's largest provider of drone delivery services, and we were happy to contribute our experience to the development of the Advanced Drone Operations Toolkit," said Will Hetzler, Co-Founder, Zipline. "This is an important resource that will help governments to enable lifesaving operations like drone delivery of health products. We are excited to continue working with the Forum through the Drone Innovators Network to realize this technology's transformational potential for the world."
"We are honored to be a founding member of the Drone Innovators Network and a contributor to the Advanced Drone Operators Toolkit," said Ben Marcus, Co-founder and Chairman at AirMap. "AirMap is actively partnering with regulators, airspace managers, and solutions providers to enable safe and accountable drone operations around the world. Our work in Switzerland provides an excellent example of what is possible today and shows a clear path for other governments to embrace similar programs."
The stories and information were captured first-hand by the World Economic Forum. The Drones and Tomorrow's Airspace team spoke directly with policy-makers, entrepreneurs, regulators and technical experts who have fundamentally shifted the dialogue from what "may" be possible to what "is" possible, in a very short time. Insights and recommendations from the most successful projects outline what it takes to launch and oversee advanced drone operations.
New airspace regulations
It also introduces governments all over the world to a new approach to oversight created by the World Economic Forum Drone and Tomorrow's Airspace community, the Performance Based Regulations (PBR). Using PBR, airspace can be accessed by any unmanned aircraft on a mission-specific basis: the government specifies the safety standard of the mission, and the drone operators specify how they are going to meet it. This regulation is agile. It cuts the time to access airspace and expands the range of possible applications while enabling the government to keep up with the rapid development of technology.
Rwanda's implementation of PBR for all category of unmanned aircraft led directly to an increase in operations for its drone ecosystem, promoted expansion of domestic industry participants and will support the planned establishment of the upcoming drone operations decanter (DOC) activities.
Digital tracking of environmental risks offers insights to humanitarian actors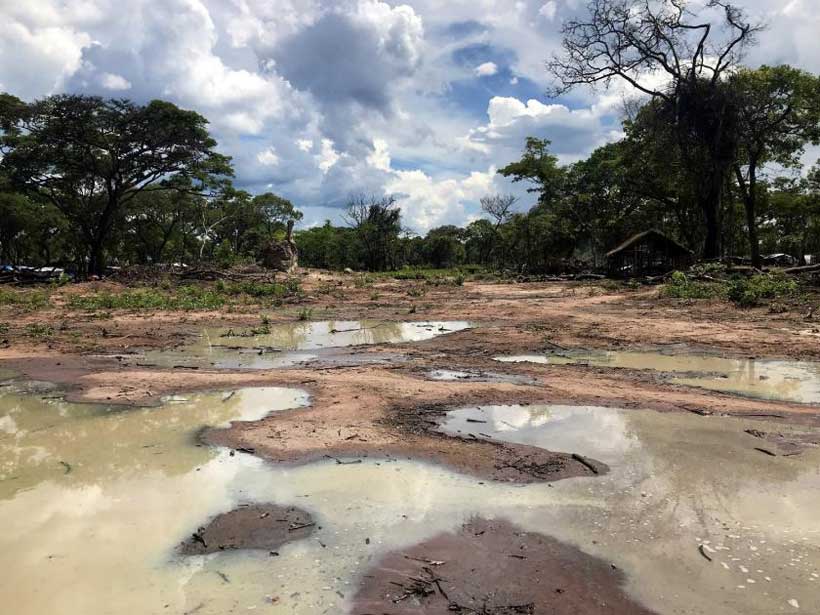 By the end of this day many people will have made life-changing decisions, relying on their best guess or their instinct. Some will yield great results while others will imperil individuals, corporations and communities.
Humanitarian crises require that we make difficult choices. As they increasingly become complex, as are their impact on the environment, the choices we make must be the right ones. And to make sound, informed decisions, we need data.
Thankfully today, all those who work in the environmental field have at their fingertips a combination of global environmental data, technologies and data science tools and techniques. These have the potential to create insights that can underpin a sustainable future and profoundly transform our relationship with our planet.
For decades, the UN Environment Programme has been working with the Office for the Coordination of Humanitarian Affairs, and partners such as the UN Refugee Agency, to make sense of environmental data for improved humanitarian planning.
In December last year, UN Environment with support from the UN Refugee Agency piloted an innovative tool for environmental data gathering and risk assessment, the Nexus Environmental Assessment Tool (NEAT+). The tool was deployed in the Mantapala refugee settlement in northern Zambia.
Built around existing farmland, Mantapala refugee settlement, near Nchelenge in northern Zambia, was built in 2018 for up to 20,000 people. It was designed to enable refugees to make a living while contributing to local development. The surrounding humid sub-tropical Mantapala Forest Reserve—an area characterized by rich biodiversity—includes the productive Wet Miombo Woodland.
According to the UN Refugee agency, Zambia hosts at least 41,000 refugees from the Democratic Republic of Congo and Mantapala refugee settlement is home to around 13,000 of them.
Daily life isn't easy. Flash floods can be common during the long rainy seasons when rainfalls are particularly heavy. In addition, less than 20 per cent of Nchelenge district's households have access to electricity, and even when they do, it is so expensive that people prefer to use firewood and charcoal as their primary cooking fuels.
"With pressure mounting on natural resources throughout the world, we are exploring how to support humanitarian actors in collecting, sharing and processing environmental data for better decision-making using innovative digital environmental tools such as the Nexus Environmental Assessment Tool (NEAT+) and MapX—a United Nations-backed platform—in Mantapala settlement and beyond," says David Jensen, UN Environment's Head of Environmental Cooperation for Peacebuilding and Co-Director of MapX.
What makes NEAT+ so appealing is its simplicity. It is a user-friendly environmental screening tool for humanitarian contexts, which combines environmental data with site-specific questions to automatically analyse and flag priority environmental risks. The tool was developed by eight humanitarian and environmental organizations as part of the Joint Initiative, a multi-stakeholder project aimed at improving collaboration between environmental and humanitarian actors. NEAT+ supports humanitarian actors in quickly identifying issues of concern to increase the efficiency, accountability and sustainability of emergency or recovery interventions.
"NEAT+ answers the demand of a simple process to assess the sensitivity of the environment in displacement settings. It overlays environmental realities with a proposed humanitarian intervention, identifying risk and mitigation measures," says Emilia Wahlstrom, Programme Officer, UN Environment / Office for the Coordination of Humanitarian Affairs Joint Unit.
NEAT+ runs on KoBo—a free, open source data collection platform—built by the Harvard Humanitarian Initiative—that allows data to be collected through phone, tablet or computer. Once the data is recorded, the programme automatically generates a report in Excel, categorizing risk into high, medium and low, and providing information that can help mitigate the risk.
As a next step, NEAT+ will draw increasingly on MapX, an online, open-source, fully-customizable platform for accessing and visualizing geospatial environmental data. It offers various tools to highlight different environmental risks such as deforestation, natural hazards and flood risks. NEAT will use MapX to gather and vizualise data.
In the Mantapala settlement, the NEAT+ assessment tool was used to identify negative environmental and livelihoods impacts in the settlement, where MapX spatial data highlighted nearby areas of environmental concern.
The results showed opportunities for environmental action. Where there was risk of deforestation, alternative livelihoods and agroforestry programmes could be supported. Agricultural plots vulnerable to flood damage are undergoing modification to prevent further deforestation and to reduce flood risks.
"Developing a digital ecosystem for the environment offers the possibility to access the best available data for decision-making. Tools such as MapX and NEAT+ are critical in mitigating the effects of sudden-onset natural disasters and slow-onset environmental change and degradation," says Jensen.
"Developing and applying the NEAT+ tool has showed us the added value the environmental community can bring to the frontlines of humanitarian response. By taking the time to understand the environmental context they operate in, humanitarian actors are designing programmes that are saving money, contributing to a healthy environment, and supporting the dignity, livelihoods and health of affected people. This is critical for an increasingly complex and protracted global humanitarian crisis panorama," comments Wahlstrom.
In 2019, the same actors who developed the NEAT+ tool, the Joint Initiative partners, launched the Environment and Humanitarian Action Connect website. Environment and Humanitarian Action Connect is a unique digital tool spanning the humanitarian-environment nexus and represents the first comprehensive online repository of environmental and humanitarian action tools and guidance. It is easily searchable and readily accessible, whether at the office, at home, or in the field. The content aligns with the humanitarian programme cycle with specific guidance available for humanitarian clusters and themes.
Environment and Humanitarian Action Connect is administered and updated by the United Nations Environment / Office for the Coordination of Humanitarian Affairs Joint Unit. Through the Joint Unit, UN Environment and OCHA respond as one to the environmental dimensions of emergencies. The partnership assists countries affected by disasters and crises and works to enhance the sustainability of humanitarian action. The partnership has supported almost 100 countries and conducted over 200 missions, and celebrates its 25th anniversary this year.
China's Experience with High Speed Rail Offers Lessons for Other Countries
China has put into operation over 25,000 kilometers of dedicated high-speed railway (HSR) lines since 2008, far more than the total high-speed lines operating in the rest of the world. What type of planning, business models, and approaches to construction enabled this rapid growth? In an era when many railways face declining ridership, what pricing and services make high-speed rail attractive to this large number of passengers and maintain financial and economic viability? A new World Bank study seeks to answer these and other questions.
"China has built the largest high-speed rail network in the world. The impacts go well beyond the railway sector and include changed patterns of urban development, increases in tourism, and promotion of regional economic growth. Large numbers of people are now able to travel more easily and reliably than ever before, and the network has laid the groundwork for future reductions in greenhouse gas emissions," said Martin Raiser, World Bank Country Director for China.
The World Bank has financed some 2,600 km of high-speed rail in China to date. Building on analysis and experience gained through this work and relevant Chinese studies, China's High-Speed Rail Development summarizes key lessons and practices for other countries that may be considering high-speed rail investments.
A key enabling factor identified by the study is the development of a comprehensive long-term plan to provide a clear framework for the development of the system. China's Medium- and Long-Term Railway Plan looks up to 15 years ahead and is complemented by a series of Five-Year Plans.
In China, high-speed rail service is competitive with road and air transport for distances of up to about 1200 km. Fares are competitive with bus and airfares and are about one-fourth the base fares in other countries. This has allowed high-speed rail to attract more than 1.7 billion passengers a year from all income groups. Countries with smaller populations will need to choose routes carefully and balance the wider economic and social benefits of improved connectivity against financial viability concerns.
A key factor keeping costs down is the standardization of designs and procedures. The construction cost of the Chinese high-speed rail network, at an average of $17 million to $21 million per km, is about two-thirds of the cost in other countries.
The study also looks into the economic benefits of HSR services. The rate of return of China's network as of 2015 is estimated at 8 percent, well above the opportunity cost of capital in China and most other countries for major long-term infrastructure investments. Benefits include shortened travel times, improved safety and facilitation of labor mobility, and tourism. High-speed networks also reduce operating costs, accidents, highway congestion, and greenhouse gas emissions as some air and auto travelers switch to rail.
This report is the first of a series of five studies of transport in China—high-speed rail, highways, urban transport, ports, and inland waterways—produced by TransFORM, a knowledge platform developed by the World Bank and China's Ministry of Transport to share Chinese and international transport experiences and facilitate learning in China and other countries.
Net Neutrality, EU final call on Internet governance?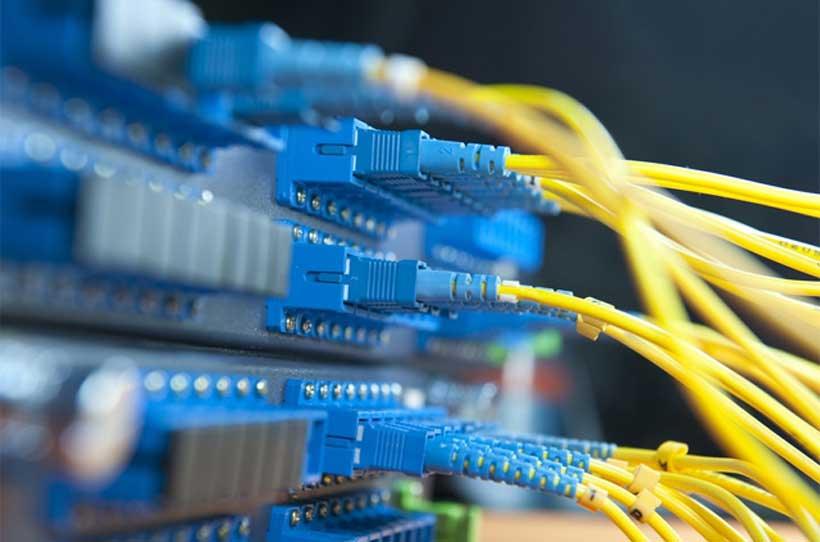 It is possible to celebrate the ability of European models of pluralism protection to adapt to the new challenges posed by technological progress. The European Union has in particular issued a favorable framework for innovation by liberalizing the telecommunications market. In addition, it has also reaffirmed its conception of the digital world thanks to numerous regulations regarding the responsibility of the contents diffused, cybersecurity, taxation, competition or in the field of the culture with the recent directive on copyrights. There is therefore obvious convergence between the infrastructure and their contents, but these two regulatory bodies still have specific missions within the European Union. The 2009 European Regulation created the European Electronic Regulators Body (BEREC) to better formalize the joint actions of independent regulators and relations with the European institutions.
However, it remains that in terms of digital, US hegemony is undeniable. All the more so, that one can observe a powerful economic competition between the United States and China to determine who will have the monopoly in the digital sphere. The debate leading to questioning an end on net neutrality is largely influenced by an American regulation of the digital, which is at the antipodes of a European strategy. Net neutrality was actually installed by the Federal Communications Commission under President Barack Obama, but have been abandoned under the administration of President Donald Trump. Net neutrality is a founding principle of the Internet, which ensures that telecom operators do not discriminate against the communications of their users, but remain mere transmitters of information. The legal framework of net neutrality in the European Union (EU) is laid down by Article 3 of EU Regulation 2015/2120. This principle allows all users, regardless of their resources, to access the same network as a whole. Thus, this regulation guarantees the possibility for all users to communicate freely through the exercise of effective and fair competition between network operators and telecommunications service providers.
The arrival of Netflix, the subscription video-on-demand service, has polarized the essentially positive view of net neutrality in the EU. Thus, Olivier Schrameck, the president of the CSA pronounced in his speech of July 3, 2014 during the 11th days of the association of the promotion of the audio-visual (APA) that one "must finish with the absolutist conception of the net neutrality ". Indeed, the service is a broad bandwidth consumer in the evening without contributing financially in return. The hyper-demand for bandwidth pushed up the costs of network infrastructure. Proponents of an end to neutrality believes that it primarily benefits actors like Google or Facebook who already have a favorable tax regime. Consequently, strengthening the power of large players in the digital field. By ending net neutrality providers would then be able to slow down data traffic from certain website and give priorities to others by charging differently depending on the content. It seems legitimate to wonder if the EU should then follow the path of Donald Trump's administration by changing the rules of the Internet. However, net neutrality seems like a fundamental instrument for the protection of the EU fundamental rights on the Internet such as the freedom of expression and the right to receive and impart information. Adding political objectives to a debate, which seems dominated by the will to maintain an economic modelling of pricing in two-sided markets.
If net neutrality is fundamental in order to preserve the European model of pluralism of information and consumer protection, how can it be maintained in the digital age? I personally believe net neutrality should be thought in terms of how to conceptualise its regulation rather than imagining its end. For instance, a prescriptive ex-ante regulation could undermine innovation. The flexibility of European competition law allows for the treatment of a wide variety of sectors, such as responding to digital challenges. It would be dangerous to move away from it. Today, the way in which the internet works rests on a biased competition. There is therefore a major dysfunction of the digital market, which poses a very important risk to our economy. Competition law should be rethought in order to create new competitors, as the previous regulations of Telecoms did by creating a favourable environment for actors concurrencing a monopoly. The actual regulation allows national judicial different interpretations on net neutrality which lead to different implementations as data traffic is treated according to national jurisdictions interpretation.
Although useful, the competition itself is not enough to regulate the digital. Digital platforms, for example, do not necessarily have an interest in ensuring diversity and sufficient quality of their content. In terms of digital regulation, Member states can not act alone, since the intrinsic nature of digital technology establishes a world-class territory. If the prospect of a global regulation of the digital remains distant, it is possible to solidify a regulation on a European scale. Especially since the GDPR establishes a network regulation, with the obligation of cooperation between the different regulatory bodies across Europe. Europe therefore has the tools to combine regulation and innovation, but they remain difficulties in its implementation, including the lack of common decision-making between member states resulting from a true "balkanisation of the web". The GAFA's taxation policy also illustrates the presence of disparate opinions that hold back the prospect of a Europe acting as a unified actor in the digital domain.