Refundit Wins 1st UNWTO Global Tourism Startup Competition
Refundit, an Israeli startup, was declared the winner in the final phase of the 1st Global Tourism Startup Competition, organized by the World Tourism Organization (UNWTO) and Globalia, and held within the framework of the FITUR International Tourism Fair, topping 3,000 entries from around the world.
The Competition, launched in June 2018 by the UNWTO and Globalia, the leading tourism group in Spain and Latin America, attracted 3,000 entries from 133 countries. The Competition sought out the world's most disruptive initiatives that are transforming the way people travel and experience tourism, while hewing closely to the principles of economic, social, and environmental sustainability.
Each solution's uniqueness, viability, potential impact, business model and scalability, along with the profile of the team, were the criteria for the selection process. In the previous round, 20 semi-finalists from 12 countries presented their projects on the occasion of the official celebration of World Tourism Day 2018 (27 September in Budapest, Hungary) to an audience of global leaders of the public and private sectors of tourism and investors. The 10 finalists that presented their projects during the first day of FITUR 2019 were selected in Budapest.
Refundit is the winner of this inaugural edition of the Competition. The Israeli company offers an app that facilitates VAT refund for tourists visiting the European Union. The refund process is carried out through the app itself.
In addition, Globalia and the UNWTO recognized The Freebird Club as the project with the greatest sustainability impact. The platform connects seniors, providing them with opportunities to travel to different countries and meet new people in the network.
For its part, Portugal Ventures, as an investment partner or investment partner, has selected Pruvo, The Freebird Club and E-bot7, so that they can develop their projects in Portugal.
"The UNWTO is committed to innovation and digital transformation and this event is already a milestone in the transformation of the tourism sector," said UNWTO Secretary-General Zurab Pololikashvili. "For the first time, we have managed to position tourism in the global innovation agenda, where it absolutely deserves a place in keeping with the economic weight and social impact of the sector," he added.
Globalia CEO Javier Hidalgo added that "as a global group, we are very happy to have made this competition a reality, through which we will be able to promote change in the sector, while always advocating innovation and sustainability."
The objective of this competition is to harness innovation and tourism investment in order to create better tourism products, improve the governance of tourism and turn sustainability into the backbone of tourism, creating jobs and generating opportunities.
In addition, it highlights public-private collaboration as one of the key factors for the creation of opportunities for the tourism sector, communities and their people to share ideas and projects.
The event, supported by the Xunta de Galicia, was attended by representatives of the tourism sector, investors, ministers and media from around the world.
Holiday Travel Cleared for Take Off, but COVID-19 Continues to Impact the Journey
After more than a year and half of the pandemic, the holiday travel season will get a strong start with 3 in 10 of all trips Americans plan to take slated for Thanksgiving.
Over the course of the holiday travel season, two-thirds of travelers will fly and/or stay in paid lodging. Over half (58%) of travelers say they expect to spend about the same on travel as they did in 2019, and 1 in 5 will spend significantly more, driven by higher-income households.
Travelers continue to be concerned about COVID-19 and are embracing mitigation measures, saying they are more likely to book a flight if masking (64%) or vaccinations (58%) are required.
Workplace flexibility is giving holiday travel a boost, spurring 75% of travelers who plan to work during their trips to add extra days because of the ability to work remotely.
Why this matters
The holidays are a time to connect with family and friends, and this year a return to travel will make spirits bright for many. According to Deloitte's inaugural report, "2021 Deloitte Holiday Travel Survey," Americans plan to hit the roads and skies, as well as hotels and private rentals, to rekindle holiday traditions, but health and financial concerns still weigh on their minds. The report is based on a survey of 6,512 Americans fielded Sept. 9-23, and among those, 2,759 qualified as travelers, and a smaller subset of 1,501 travelers noted they would stay in paid lodging during the holiday season.
Travelers cautiously plan for holiday getaways
The survey uncovers plenty of reason to hope for leisure travel's robust rebound, but due to ongoing health and financial concerns, some consumers plan to celebrate the holidays at home. For those not traveling, concern about the health of loved ones and waiting for the pandemic to end are the top reasons to stay home, beating out financial concerns.
The holiday travel season will kick off with a strong start with 3 in 10 of all trips Americans plan to take slated around Thanksgiving. Overall, 42% of Americans plan to travel between Thanksgiving and mid-January, taking an average of two trips during the season.
Older Americans are more cautious about the season: 36% of those over 55 years old plan to travel, compared to 45% of 18 to 34 year olds. Those 55 and older also are less likely to participate in travel activities and experiences. For example, 13% will attend a ticketed or public event, compared to 35% of those aged 18 to 34, and 27% will visit a major attraction, compared to 53% of those aged 18 to 34.
About twice as many travelers plan to road trip (70%) versus fly (37%), citing enjoyment (38%) and convenience (28%) as the top reasons, above health (12%).
More than one-third of holiday travelers (37%) will take a flight over the holidays. Domestic flyers are avoiding layovers; only 6% plan to take a domestic flight requiring a connection. Nearly 1 in 3 of those who will fly, plan to take an international flight.
While 60% will take trips involving a stay with friends or family, slightly fewer (54%) will stay at a hotel or private rental. Nearly a quarter plan to both stay in paid lodging and with friends and relatives across the season.
The pandemic continues to mint new private rental travelers: 43% of those staying in rentals over the holidays have tried this lodging type for the first time during the pandemic. Three in 4 new private renters expect to continue using rentals for at least half of their trips going forward.
Income divide deepens across the travel sector
Bifurcated spending on holiday leisure travel is making the experience merry for some, and bah-humbug for many others. Most travelers say they expect to spend about the same on travel as they did in 2019, and 1 in 5 will spend significantly more. However, a greater share of lower-income households will spend significantly less, and are almost three times as likely to cite financial reasons for staying home.
Higher-income Americans are almost twice as likely to travel this holiday season compared to lower-income Americans (53% versus 32%).
Spending intent also varies widely. Compared to 2019, 26% of lower-income travelers plan to spend less on holiday travel, compared to 30% of higher-income travelers who plan to spend significantly more. Approximately half (48%) of higher-income travelers will spend more than $5,000 on their longest trip, while half (50%) of lower-income travelers will spend less than $1,000.
While 43% of travelers will take one trip over the holiday season, 1 in 3 higher-income travelers will travel three or more times, compared to 1 in 5 lower- and middle-income travelers who travel with the same frequency.
Furthermore, higher-income travelers are more likely to stay in paid lodging (63% versus 43% for lower-income travelers), and nearly twice as likely to fly (48% versus 26% for lower-income travelers).
The frequency of travelers driving their own car for holiday travel is nearly equal across income levels (56% for lower-income travelers, 58% for middle-income travelers, and 55% for higher-income travelers).
Travelers embrace COVID-19 requirements
Lingering health concerns continue to impact when and how Americans travel for the holiday season. In selecting a destination, travelers are considering their vaccination status, local COVID-19 restrictions, and ability to avoid crowds.
Most travelers embrace COVID-19 transmission mitigation measures. Nearly two-thirds (64%) are more likely to book a flight if masking is required, and 58% say the same for proof of vaccination.
A full two-thirds of high-income travelers say vaccine requirements make them more inclined to fly. However, 16% of travelers say a vaccine requirement would make them less likely to fly; 10% say the same for masking.
Vaccination status of those in the travel party and the destination's COVID-19 restrictions are the two top factors in determining where to travel this season.
With many trips spurred by visits to friends and family, 42% will head to cities for the holidays. Beaches (22%) and the great outdoors (16%) are other top travel destinations which offer the ability to unwind and avoid crowds.
Travelers under 55 years old are 4.5 times more likely to travel with children, and the vaccination status of children will affect their holiday plans. One in 10 Americans under 55 years old cite their unvaccinated children as a reason to stay home, and one in seven cite is as a reason not to stay in paid lodging.
The gift of remote work boosts holiday travel
Ongoing workplace flexibility and remote work continues to provide a boon to the travel sector, with working travelers taking more trips, increasing their budgets and extending their stays.
While most will completely disconnect, 4 in 10 travelers will work for at least part of their trip this holiday season.
Working vacationers are taking twice as many trips this holiday season as those planning to disconnect on their getaways.
Three-quarters of travelers (75%) who plan to work during their trip are adding at least one day to their stay as a result. And, more than half (57%) will add three or more days to their longest leisure trip because they have the ability to work remotely.
Working vacationers are more than two times as likely to increase the budget for their leisure trips as compared to 2019. Company work from home policies were cited as a key driver of increased trip budgets.
Putting Women's Empowerment Centre Stage in Tourism's Recovery
The World Tourism Organization (UNWTO) has launched the 'Centre Stage' project, with the support of German Federal Ministry for Economic Development (BMZ), Deutsche Gesellschaft für Internationale Zusammenarbeit (GIZ) GmbH and UN Women.
Over the course of one year, from November 2021 – November 2022, the project will support the tourism sector in placing women's empowerment and gender equality at the heart of recovery plans following the COVID-19 pandemic. The project will be piloted in four participating Member States in collaboration with the National Tourism Administrations of Jordan (MOTA), Costa Rica (ICT), the Dominican Republic (MITUR) and Mexico (SECTUR).
The impact of COVID-19 on women in tourism
Women make up more than half of the tourism workforce at a global level (54%), according to the Global Report on Women in Tourism, Second Edition. However, women are often concentrated in low-skilled or informal work and have fewer opportunities for education and career development. As a result, women in the sector have been disproportionately affected by COVID-19, with less access to social protections and a reduced capacity to absorb the economic shock caused by the pandemic.
Nevertheless, the tourism sector has historically provided women with opportunities for empowerment, offering many a livelihood and source of autonomy. For this reason, UNWTO has identified the recovery phase of the COVID-19 pandemic as an opportunity to address the gender inequality in the sector.
Concrete measures towards gender equality
Under the 'Centre Stage' project, the participating National Tourism Administrations and tourism businesses will implement a one-year action plan containing a series of concrete measures designed to increase opportunities for women's empowerment. They will be supported by local NGOs, professional organizations and be accompanied by UNWTO through a series of virtual and in-person training opportunities.
The measures included in the Action Plans span the 6 areas of work considered key for gender equality and women's empowerment in tourism: Employment; Entrepreneurship; Education and training; Leadership, policy and decision making; Community and civil society; Measurement for better policies. The measures have been targeted to the needs identified in the four pilot countries and look to address the specific challenges women face in each.
A total of 10 tourism businesses and 4 NGOs/community organizations will join the participating National Tourism Administrations to implement the measures. UNWTO recently organized two informative webinars for participants from Jordan as well as Costa Rica, the Dominican Republic and Mexico.
The activities of 'Centre Stage' will get underway in November 2021 and include training sessions with a gender focus, personalized guidance aiming to improve working conditions for women in the sector and producing data on the effects of the pandemic on female employment in tourism.
UNWTO and Instagram Partner to Help Destinations 'Recover and Rediscover'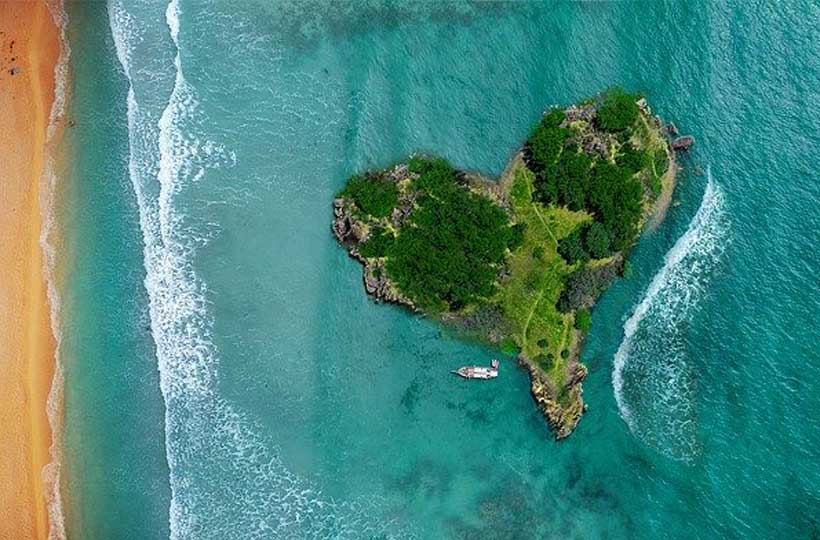 UNWTO and Instagram have joined forces to produce a 'Tourism Recovery Playbook', and so help destinations and business harness the power of digital and visual storytelling to reach new audiences and return to growth.
This first ever partnership with Instagram forms part of UNWTO's wider shift towards harnessing the power of digital innovation to drive the restart of tourism, especially local and sustainable tourism. It also represents Instagram's recognition of tourism as a leading provider of livelihoods and global opportunity, welcoming UNWTO as partners in a first structured effort to use the platform as a tool to help kickstart the sector's recovery. The partnership was announced against the backdrop of World Travel Market in London, the leading tourism trade fair where UNWTO brings together political and business leaders, and after of UNWTO amplifying tourism's unified response to the climate emergency at the UN Climate Change Conference COP26 in Glasgow.
Expert insights into storytelling for tourism
The Recovery Playbook provides insights into making the most of the platform, from producing Reels to showcase destinations to using Guides and other tools to illustrate how the sector is ready to welcome tourists back safely and responsibly. It also explores the best ways to encourage renewed local travel, while raising environmental awareness. Alongside best practice and tips on effective tourism storytelling, the publication also features case studies of small businesses and destinations have successfully used Instagram to connect with key audiences during the pandemic.
In his foreword to the Tourism Recovery Playbook, UNWTO Secretary-General Zurab Pololikashvili says: "As parts of the world begin cautiously opening up again, now is the time to be creative in showing why tourism matters – for individuals, for our communities and for our planet. UNWTO's partnership with Instagram will show that safe, responsible travel is possible, and to illustrate how just one tourist can make a big difference."
"We know countless small businesses and destinations are ready to welcome the world back to their doorsteps," said Asya Kislyuk, Policy Programs Manager at Instagram. "Instagram is proud to provide a playbook for people to help make it happen when the time is right – safely and sustainably."
Advancing UNWTO's digital shift
This first collaboration with Instagram builds on UNWTO's ongoing turn towards greater use of digital tools and visual storytelling to make clear the relevance and importance of tourism to economies, societies, and planet. The Organization has accelerated this shift in its efforts to scale up Member support and enable them to better seize the advantages of digital communications platforms.