The European Union and Ethiopia step up their partnership and cooperation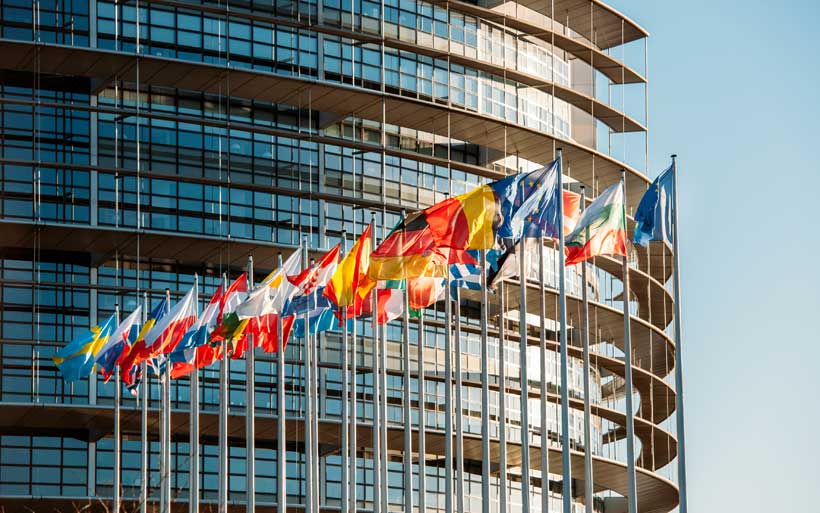 The President of the European Commission, Jean-Claude Juncker met with the Prime Minister of Ethiopia Abiy Ahmed to discuss EU support to Ethiopia's reform process and agree to an additional €130 million to support job creation.
On this occasion, President Juncker said: "The partnership between Ethiopia and the EU is particularly strong and the meeting with Prime Minister Abiy today allowed us to exchange on how to further deepen it. The EU supports the ambitious reform agenda in Ethiopia and is committed to step up its support to the country".
Commissioner for International Cooperation and Development, Neven Mimica and Ethiopian Minister of Foreign Affairs Dr. Workneh Gebeyehu Negewo furthermore signed three new programmes to promote sustainable economic growth and job creation in the country for a total amount of €130 million.
Commissioner Mimica said: "Today's cooperation package worth €130 million is proof of our support to Ethiopia's economic development and job creation, which will help build new opportunities for its people. With this additional funds we are also supporting the better access to sustainable energy and the development of the agro-industrial sector in the country".
The 3 new programmes signed today are part of the implementation of the 'Africa-Europe Alliance for Sustainable Investment and Jobs', which aims to deepen the economic and trade relations between the two continents, in order to create sustainable jobs and growth. These financing agreements between the EU and Ethiopia support job creation (€50 million), sustainable energy (€35 million) and the establishment of agro-industrial parks in Ethiopia (€45 million).
During Prime Minister Abiy Ahmed's first visit to the EU institutions, he also met with High Representative/Vice-President, Federica Mogherini, Commissioner for International Cooperation and Development, Neven Mimica, as well as Council President, Donald Tusk.
Background
Ethiopia is a key partner for the European Union and they have a long standing partnership. In 2016 the EU and Ethiopia signed a "strategic engagement", which implies close cooperation in areas ranging from regional peace and security, to trade and investment, and including migration and forced displacement.
EU development cooperation portfolio in Ethiopia is one of the largest in Africa and in the world (€715 million for the period 2014-2020); and the country is also one of the major beneficiaries of the EU Emergency Trust Fund for Africa (€257.5 million for 2015-2018). The EU is also providing humanitarian assistance to refugees and internally displaced people in the country. EU humanitarian assistance to the country amounted to €381 million for the period 2014-2018.
The EU supports Ethiopia in the implementation of its development strategy, notably in the areas of food security and agriculture, health, and governance. In recent years, the EU has increased the focus in areas related to job creation, industrial and agro-industrial parks, export and trade promotion and private sector development.
Ethiopia has also become a destination of choice for investors. Foreign Direct Investment (FDI) level has surged in the past years. The EU accounts for 23% of exports and 25% of imports, remaining the second trading partner. There are over 300 EU companies present in Ethiopia, most members of the EU Business Forum for Ethiopia (EUBFE), a fully-fledged chamber of commerce set up in 2016.
Ursula von der Leyen presents her vision to MEPs
In a debate with MEPs, Ursula von der Leyen outlined her vision as Commission President. MEPs will vote on her nomination, held by secret paper ballot, at 18.00.
Ursula von der Leyen outlined her political priorities, if elected as Commission President, to MEPs in Strasbourg this morning.
Here is a selection of the topics she mentioned during her speech.
Having identified the collective need for "a healthy planet as our greatest challenge and responsibility", Ms von der Leyen proposed bolder emissions targets, with a reduction of 50% to 55% by 2030 and committed to submit a plan for a "Green Deal for Europe" and a European Climate Law within her first 100 days in office. She also announced plans for sustainable European investment (also through the partial conversion of EIB funds into a "climate bank") to provide €1 trillion in investments within a decade.
Ms von der Leyen also stressed that the EU must establish an economy that serves the people. In order for this to happen however, "everyone needs to share the burden" – including those tech giants that conduct their business (and should continue to do so) in Europe, yet do not repay the people of Europe for their access to EU human and social capital.
Reiterating her commitment for a gender-balanced College of Commissioners during her term, she also highlighted that violence against women has to be tackled decisively; she would therefore seek to define violence against women as a crime in the European treaties, in parallel to completing the EU's accession to the Istanbul Convention.
Ms von der Leyen declared her commitment to rule of law as a European value, announcing that she intends to establish an EU-wide monitoring mechanism in parallel to existing measures. She emphasised that these European values also include a duty to save lives at sea and should translate into a humane border policy. She stated her support for a "new pact on migration & asylum" and Dublin Regulation reform, adding that she intends to ensure that Frontex border guards number 10,000 not by 2027, but by 2024, and that all countries should shoulder their fair share of the burden based on the principle of European solidarity.
On the matter of European democracy, Ms von der Leyen announced a two-year Conference for Europe as of 2020, in which citizens will take a leading and active role. She also emphasised the need for the Spitzenkandidaten system to be strengthened and that transnational lists should be reconsidered in future European elections. She also declared her full support for a right of initiative for the European Parliament, committing to put forward a legislative proposal in response to every resolution that is passed with a majority of Parliament's constituent members.
Reactions from political groups
Manfred Weber (EPP, DE) confirmed his group's support for Ms von der Leyen. "We stand for a Europe that is fair, modern and innovative, secure, open-minded and ecological. We will implement these pledges together with her." He welcomed her proposals for a right of initiative for the EP and to improve the lead candidate process, saying, "Backroom deals must be a thing of the past."
Iratxe García Pérez (S&D, ES) complained that "European democracy is progressing way too slowly" and underlined that Ms von der Leyen must give further details on how she plans to respond to citizens' demands, and particularly youth, before the S&D decides whether or not to back her. Support for sustainable growth, stronger action to fight poverty, and a binding strategy for gender equality are essential, García added.
Dacian Cioloș (Renew, RO) said, "We can no longer disappoint the millions of Europeans who said YES to Europe. They expect the EU to defend the rule of law without hesitation". His group is ready to support her, with one goal: the renewal of Europe. "But, above all, we expect from you real pro-European leadership. Europe is not an administration, but a political ambition", he said.
Philippe Lamberts (Greens/EFA, BE) said that his group was not ready to hand over the helm of the European Union to Ursula von der Leyen at a time when ''our common house is burning, the climate is deteriorating, there are ever deeper inequalities and a backlash in fundamental freedoms and the rule of law". However, if elected, his group was ready to provide its support "whenever the proposals would be up to the existential challenges we face".
Jörg Meuthen (ID, DE) announced that his group will vote against her, stating that she is unfit for the job and that she had no convincing vision for Europe. He criticised her for promising too many different, contradictory things to groups in order to secure support, e.g. regarding the rule of law or migration.
Raffaele Fitto (ECR, IT) asked Ursula von der Leyen to clarify her position on "the mechanism on the rule of law, on which we are at odds" with the policy pursued so far by the Commission. Regarding the fight against climate change, he said he was "happy for proposals such as the transition fund and the bank for sustainable investments, but we discuss increasingly ambitious targets, without saying how to achieve them".
Martin Schirdewan (GUE/NGL, DE) said that his group will not vote for Ms von der Leyen. Voters expected a lead candidate as Commission President, he claimed, not a Minister of Defence, which is a signal "for the continued militarisation and isolation of the EU." He called for austerity policies to end and for investment in social security, education, healthcare and fighting climate change.
PES: Progressive commitments needed from the next Commission
The next European Commission must commit to progressive priorities, PES President Sergei Stanishev said today.
At a hearing this morning with S&D MEPs, Sergei Stanishev asked the nominee for Commission President – Ursula von der Leyen – to commit to stronger social rights, more opportunities for young Europeans, and a firm approach to the Rule of Law.
PES President Sergei Stanishev said:"The next European Commission programme must not ignore the millions of Europeans who voted for progressive change. The public did not have an opportunity to scrutinise the current nominee's ideas, so today we are seeking commitments on our priorities. This means binding rules for the Social Pillar, substantial budget increases for youth, and no watering down of the Rule of Law."
The PES has been the driving force behind the European Pillar of Social Rights, working to convene the EU Social Summit, also known as the Gothenburg Summit, in 2017. The Pillar was created to strengthen rights and social protections for workers, but during the last mandate major elements of the Pillar were not implemented by member states and binding rules should now be introduced.
Opportunities for young people must also be a priority for the next Commission. The Youth Guarantee was a PES initiative to secure a job, traineeship or education place for all young people after they leave education or become unemployed. More investment is now needed to support the next generation to reach their full potential and enjoy a comfortable life. This means introducing a European Youth Plan, extending the Youth Guarantee so it can benefit more people, and implementing a European Child Guarantee. Erasmus+ must also be strengthened to ensure people from all backgrounds can benefit, and European Culture Cheques should be introduced to support access to culture for young people.
Led by the First Vice-President of the European Commission Frans Timmermans, the PES has a resolute commitment to upholding and strengthening the Rule of Law. Our political family has led the defence of this fundamental value of the EU, a collective duty for all European parties. It is important that a future Commission does not shy away from its obligations in this area. The next Commission President must build on the comprehensive work undertaken in this mandate by the First Vice-President to ensure democracy and the independence of the media and judiciary can flourish in Europe.
Parliament decides on new Commission President
MEPs vote on the candidate for the president of the European Commission on Tuesday 16 July.
German Defence Minister Ursula von der Leyen, who was nominated for the post by the European Council, will outline her programme and discuss it with MEPs from 9.00 CET. MEPs will vote on her candidacy at 18.00 CET.
In order to become Commission President, von der Leyen must secure the support of an absolute majority of MEPs (as of today she must get at least 374 votes). The vote will be a secret paper ballot.
Although she has the backing of EU leaders and is a member of the political party that won most seats in the European elections, von der Leyen was not a lead candidate, a fact criticised by many MEPs.
Political groups have already subjected von der Leyen to tough questioning about her plans for the Commission.
If she fails to win a majority, the European Council would have to put forward another candidate.
Following May's elections, one of the first tasks of the new, directly-elected European Parliament is the election of the next European Commission President.
Once this new president has been approved, work starts on setting up the new Commission. Parliament's committees will hold hearings with each of the commissioners-designate to assess their suitability for the portfolio to which they are assigned, before MEPs vote on the Commission as a whole.