Reactions to the Proposed Syrian Withdrawal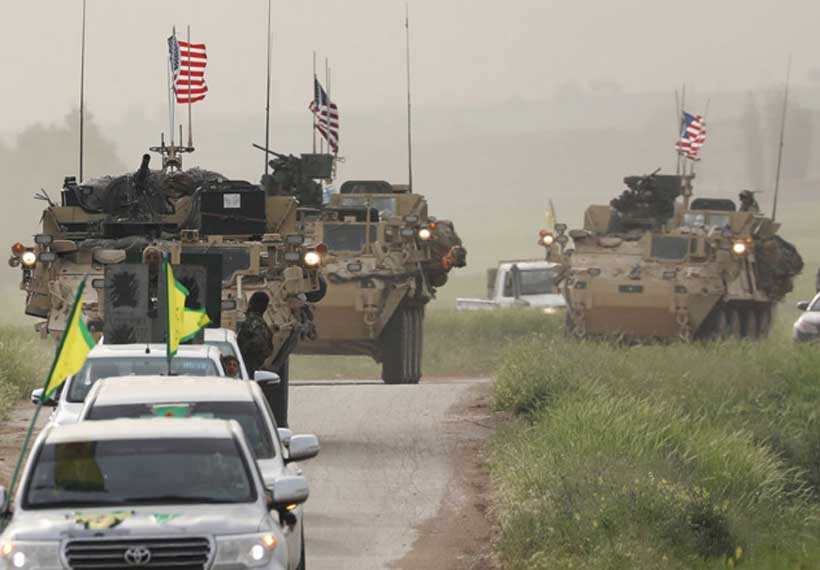 Trump dropped a bombshell with his surprise order for a withdrawal of US troops from Syria, the draw-down of troops in Afghanistan, and the resignation of his Secretary of Defense.
But surprisingly, Trump's view of the Syrian conflict closely resembles Obama's, i.e., that the US had no serious interest, either economic or strategic, in the conflict.
Recall that Obama was often criticized by our Middle East allies for refusing to commit ground troops to the battle, authorizing only limited numbers of technical advisors, along with air support.
Obama's stance was often attacked by his critics as 'arms-length combat.' But that could also be said for EU allies France and UK, that made the least minimal commitments, with France and the UK providing no more than 500 troops, total, and Germany refusing to take any part in the conflict.
Even at that, Obama's war focus wavered badly, from initially supporting the Saudi and UAE, while arming and training "moderate jihadists" as a proxy-warriors to overthrow Assad.
When many of these moderate rebels turned out to be not so moderate, with some breaking ranks to join ISIS, the US reversed focus to support the Kurdish militia, the most effective fighters against both the moderate jihadists and ISIS, fighting in support of the Assad regime.
Obama, like Trump, correctly saw that the main threat to stability in the middle east was the growth of the radical jihadist, ISIS, that occupied large areas in East Iraq and Syria, while, intent on building similar outposts in Africa.
US neo-cons and cold warriors were stunned at Trump's withdrawal announcement, as their dream for regime change in the Middle East utterly collapsed.
Their long-held view that regime change could turn back the clock to a time when the West colonized the regions and stripped their natural resource assets was totally discredited and belied by the experiences in Vietnam, Afghanistan, Iraq, Libya, and now Syria.
If we learned anything from Vietnam, and disastrous wars that followed, that it's long past time for conquering and exploiting poor countries. Even without modern weapons, devoid of air force or navy, their people will fight on against, against impossible odds, eventually wearing down the would-be conquerors by forcing them to spend fortunes in lives and treasure until they are finally forced to declare victory and slink home.
After seventeen years in Afghanistan, in a never-ending war, even our military has come to the conclusion that this war is unwinnable. Like Vietnam, the war always lacked the essential ingredients for victory in terms of an established, effective government that held the loyalty of its countrymen, and military force capable of protecting the country.
In their absence, the US has been forced into taking over the fighting on its own, as it did in Korea,  Vietnam, Afghanistan, and Iraq.  Without a negotiated settlement, the war will likely continue indefinitely. The same could be said of Iraq, Libya, and Syria.
In the movie,"W," about the younger Bush Administration and it's march to war in Iraq, there is a revealing scene in which the character portrayed as VP Cheney goes to a map of the middle east, aims his pointer at all the region's countries, saying, "If we took all the countries in the area and controlled their oil, who would f..k with us then?"
The character portrayed as Colin Powell responds, "Spoken like a true oil man."
Although the movie is only a dramatic portrayal, we would lay odds that conversations like the one portrayed in the movie frequently took place amongst the real-life players. Recall McCain during his Presidential campaign, outrageously singing "Bomb, bomb, bomb Iran." Or consider the long-time slogan of the neo-cons,
"Real men go to Tehran."
What that long line of interventionist wars clearly showed were that these countries were more than willing to defend themselves against the occupying forces. And these guerrilla wars by much weaker countries against far more powerful imperialists invaders could go on for many years, in a war of attrition, draining the resources of their western rulers until, eventually, until they were forced to retreat. Afghanistan is a prime example, with the US war ongoing for seventeen years.
Not surprisingly, Trump was attacked for failing to heed the warnings of his chief military advisor, Secretary of Defense, Mattis, who resigned, setting off a major controversy. And while the media continued to lambast the President and laud the General for his integrity.
Widely ignored by most of the media that Mattis was also formerly fired from his post as head of Centcom by the Obama Administration for allegedly attempting to provoke a conflict with Iran, aimed at undermining the Administration's efforts to negotiate the freeze on Iran's nuclear development.
Also ignored is the fact that Trump followed the advice of Gen. Curtis Michael "Mike" Scaparrotti, the highly respected head of the U.S. European Command, who publicly stated that the US had little interest at risk in Syria, and that our support for the Kurds threatened our relations with NATO member Turkey, an alliance considered far more politically important than with the Kurds.
The media also failed to notice that prior to the President's announced troop withdrawal from Syria, that Russia had successfully negotiated a 60 mile pull back of Iranian troop from Syria's southern border, aimed at easing tensions and lowering the threats towards Israel.
Also ignored by the western press was at the recent meeting in Abu Dhabi between US special envoy, Khalizad, and the Taliban, where, for the first time, a high level US representative declared that the US was ready to withdraw its military forces if there was a meaningful and verifiable peace settlement, with a guarantee that Afghanistan would no longer be a staging grounds for terrorists attacks on its neighbors or the west.
In attendance at the meeting were representatives of Saudi Arabia and the United Arab Emirate, in support of the US position, urging the reluctant Taliban towards direct negotiation with the current Afghan government.
Pakistan's leadership also gave added support to the meeting. Few middle eastern analysts believe that the Taliban would be willing to reject the US terms, that answers their own demands for a US withdrawal, particularly when backed by the Taliban's former benefactors.
Instead, the military establishment unloaded its biggest weapon to panic the public, as Senator Lindsey Graham reported to an unconvinced public 'that the announced troop withdrawal could lead to another 9/11.' Shades of Colin Powell's famous address to the UN where he attempted to justify the US attack on Iraq, with pictures of an atomic mushroom cloud emanating from Iraq's non-existent nuclear weapons.
Despite the news blitz by the military and its media friends of dire consequences for withdrawal, their remains few alternatives besides a permanent presence of US troops, as US public opposition continues to grow against the long and unending interventionists wars in the Middle East and Eurasia.
The military establishment's opposition to the withdrawal was largely expected and taken for granted, but more surprising was the concerted attack by many left-wing spokes people and their media associates. Senator Elizabeth Warren was the left's only representative to agree to the withdrawal, although she also condemned the President for not alerting our allies.  It left one wondering where the left's peace movement has gone or if it still exists.
Against this there is a catastrophic history that cannot be denied. While jobs and industries were disappearing from our borders, our leaders engaged in decades long wars in the Middle East and Eurasia, where the discredited neo-con strategy of regime change, based on faked intelligence and false flags, has left in its wake the wreckage of fallen states, the blow-back of global terrorism, and an enormous refuges crisis, to say nothing of the waste of lives and treasure.
A final question: Does our fury against Trump blind us to our own long-term interests?
The mistakes of U.S. foreign policy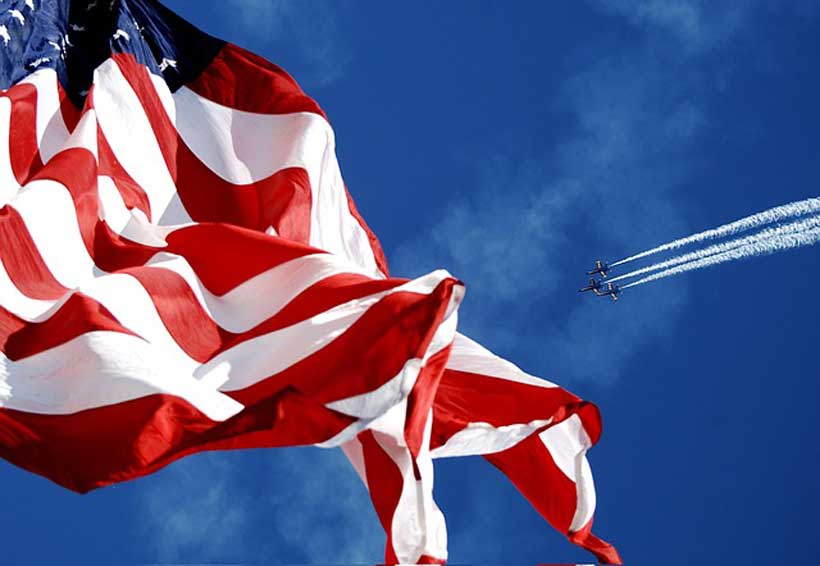 A few days ago, in a conversation with one of the former protagonists of U.S. foreign policy, in response to my questions and considerations he replied that the second Iraq-U.S. war was an unnecessary disaster, partly balanced by improved relations with Israel and special attention paid to the petromonarchies of the Gulf. He admitted that he had not managed relations with Egypt in the best way, as the United States could have done after the so-called Arab springs, and that it was arguable that the United States never had a kind of relationship with Iran that was discreet enough to be sustainable.
In fact, the White House's mistakes and desire to dominate, without regard to the other Parties is a traditional characteristic of U.S. foreign policy. Michael Mandelbaum, Professor at John Hopkins University, had already stated that the United States had lost in the world – a total failure since the end of the Cold War. The history of U.S. foreign policy can be roughly divided into four periods.
1) From the Presidency of George Washington (1789-1797) to the Spanish-American War (1898), U.S. foreign policy was still in its infancy, and the focus remained on the territory.
2) From 1898 to the end of World War II (1945), the United States began to move internationally, playing the role of a major power on the stage of World War I and World War II.
3) From 1945 to the end of the Soviet Union (1991), the United States became one of the two poles of the world, the helmsman of Western order and guardians of world scenario trends.
4) The fourth period started after the victory in the Cold War. In that phase, the United States stood at the height of international power, ignored its peers and subjects of international law, behaving as an apparent hegemonic power in the world, but its foreign policy at that time was rarely successful.
The biggest problem of U.S. foreign policy during the Cold War was national security. It was necessary, at all times, to protect itself from the USSR's penetration and influence and to strive to improve its military strength in view of ensuring world leadership. This entailed large-scale war production and huge profits for military industries.
After the Cold War, the United States used multiple means such as foreign policy, economic policy and armed intervention as a deterrent (see the Balkan War of 1999) to coerce and attract the attention of China and Russia (its traditional competitors) and later intervene in Afghanistan and Iraq.
For example, in the 1992 Presidential election, Bill Clinton proposed linking the treatment of the most favoured nation to China with the human rights situation. After being elected, he subsequently added Tibet, hoping to improve local human rights and promote change in China (obtusely seen as bound to end up like the USSR), when in fact the destabilisation of that region would have caused a global nuclear upheaval.
The success of the Cold War against a country and a system of production that by then had been reduced to aflicker, to support a defence that was at least a deterrent but never superior to the White House, gave the United States the illusion that Western systems and the free market were superior and universal and could be transposed into foreign countries where any idea/ideology not conforming to the American Way of Life was considered barbaric, backward and uncivilised (European welfare, healthcare, Communism, Socialism, Islam, traditional cultures, the Catholic religion, etc.).
In its own 'manifest destiny', the United States supported and provided for missionaries and needed to proactively spread the seeds of civilisation and promote reform in the so-called 'backward' and non-allied societies.
The United States overestimated the feasibility of replicating in other countries, such as Afghanistan and Iraq, what it had done by means of nuclear and non-nuclear bombs in Hitler's Germany and in Imperial Japan, which are currently 'Western' models of liberalism.
Although they try successfully and not (see the coloured revolutions), through intelligence, to overthrow the dictator of the day – until yesterday a friend – the U.S. foreign policy think tanks lack knowledge of the social conditions persisting in a given country, not understanding that their own views are insufficient to impose a modern Western-style system, such as the social structure and the concept of the rule of law. When political wisdom is not mature, and ignorance prevails, obviously you go towards failure and peoples' hatred.
Although the United States is among the best countries in terms of national strength, with its military and soft power, it is inevitably unable to fight multilaterally and at the same time transform a society- it deems backward – thousands of kilometres away.
In a place where the U.S. concepts of democracy and free market have never been known, let alone accepted, wanting to establish a system in their own image is virtually impossible.
And while U.S. military missions are successful (not forgetting, however, the bitter defeats in Korea and Vietnam), at the same time, in political terms, they have reassessed the strength of China and Russia in expanding their presence in certain geopolitical areas.
For example, the war in Syria – fomented to sabotage the Chinese "Silk Road" and damage Russian oil supplies to Europe – has strengthened Russia's presence in the Mediterranean, and raised before Peoples the China's traditional principles of anti-colonialism and political non-interference, which are gaining support from South America to Africa, from Europe to Asia.
Not for nothing, Prof. Mandelbaum himself said that rather than adopting violent means to promote the construction of a "Western-style" system in a distant country, it would be better for the United States to adopt cultural systems, values and further soft power to influence, provide assistance and create conditions for the transformation and attraction of Western models into other places for economic, practical and peaceful purposes aiming at peoples' welfare, and not at establishing a "democratic" dictatorship disliked and hated by ordinary people.
According to the distinguished academic, the United States should act as guardians of international peace and ensure world order, by also ultimately resorting to the international courts of justice, rather than subverting the internal structure of individual countries it wants to change for its own interest relating to the last resources of the planet.
As long as there are advantages and not destruction for the peoples, they will not hesitate to be involved in the phases of change. The game of politics is that of great power, which regains hegemony through consensus and not through the imposition of bombers, the massacres of civilians, and Hollywood-style postcards.
Hence, with a view to avoiding further fiascos, U.S. foreign policy must shift to another phase. It must finally launch a fifth phase, but a peaceful one.
The U.S. website of "Foreign Policy" has recently published the article The United States Needs a New Strategic Mindset. The article criticises the United States for having formulated strategies based only on short-term interests in recent decades. This has resulted in many U.S. mistakes, including the post-9/11 war on terrorism.
According to its author, because the United States lacked a coherent and comprehensive strategic vision for a generation, it took countless short-sighted actions and faced many challenges to its national security and economic prosperity.
The author thinks that, since the end of the Cold War, the United States has paid dearly for its wrong strategy. After the implosion of the USSR, the United States desperately squandered enormous wealth and the lives of a large numbers of soldiers, using paranoia as the response to the terrorist threat.
The article reads as follows: "More recently, it has spent exorbitant sums on what it construes as "great-power competition", but is really just the defense industrial complex's same old graft with a different guise – all while its public institutions rot".
The 4 groups of Senate Republicans that will decide Trump's impeachment trial
With Senate Minority Leader Mitch McConnell pushing back the Trump impeachment trial to mid-February to make sure things cool down, Senate Republicans' positions on the vote are far from crystallized yet. Here are the four groups of Senate Republicans, according to views and likely vote. The numbers and composition of these four groups will decide Trump's future political faith. Which group Mitch McConnell chooses to position himself in will also be a deciding factor in the unusual and curious impeachment trial of a former US president no longer sitting in office.
Group 1: The Willing Executioners
There surely are those in the Republican Party such as Senator Mitt Romney and Senator Ben Sasse who cannot wait to give that Yea and the final boot to disgraced former President Trump, and will do that with joy and relief. Both the Utah Senator and the Nebraska Senator may be vying for the leadership spot in the Republican Party themselves but that is not the whole story. Senator Lisa Murkowski of Alaska openly said "I want him out." This group is unlikely to reach as many as 17 Senators, however, needed for the two thirds Senate majority to convict Trump.
Group 2: The Never Give up on Trumpers
There are also those Republican Senators who will stick with Trump through thick and thin until the end – some out of conviction, but most as someone who cannot afford to alienate the Trump supporter base in their state – a supporter base which is still as strong.
At least 21 Republican Senators are strongly opposed to voting to convict former President Trump, as reported by Newsweek. They realize that doing so would be a political suicide. Republican voters, on the whole, are unified in their belief that the presidential elections were not fair and Joe Biden did not win legitimately, with 68% of Republican voters holding the belief that the elections were "rigged". The majority of the Republican Party constituents are Never Give up on Trumpers themselves.
Among them are Senators Cruz and Hawley. Both will fight at all cost a vote which certifies as incitement to violence and insurrection the same rhetoric they both themselves used to incite the Trump crowd. Cruz and Hawley will try to avoid at all cost the legal certification of the same rhetoric as criminal in order to avoid their own removal under the 14th Amendment, as argued already by Senator Manchin and many others.
Senator Ron Johnson even called upon Biden and Pelosi to choose between the Trump impeachment trial and the Biden new cabinet confirmation. Group 2 will fight fierce over the next weeks and you will recognize them by the public rhetoric.
Group 3: I'd really like to but I can't be on the record for convincing a President of my own party
Then there is a large group of Republican Senators – maybe the largest – who would really like to give that Yea vote and leave Trump behind but they do not wish to go on the record as having voted to convict a US President from their own party. Some of these Senators will share their intention to vote Yea in private or off the record with the media, but when push comes to shove and the final vote, they will be hesitant and in the end will vote Nay. Senator Marco Rubio of Florida falls under Group 3.
Senator Pat Toomey of Pennsylvania is also the illustration of the average Republican Senator right now – someone who said that Trump committed "impeachable offenses" but who is not sure about convicting him through trial, so that probably means a Nay.
The BBC quoted a New York Time's estimate from mid-January that as many as 20 Republican Senators are open to voting to convict Trump, but it should be recalled that in the first Trump impeachment trial in 2020, several Republican Senators also shared in private and off the record that they would be willing to convict. After so much discussion, calculations and prognosis, in the end, it was only Senator Mitt Romney who broke ranks on only one of the two impeachment articles, and voted to convict.
The Capitol events, of course, are incomparable to the Ukraine impeachment saga, but it should be accounted for that the trial vote will likely take place sometime in March 2021, or two months after the Capitol events, when most of the tension and high emotion would have subsided and much of American society will be oriented towards "moving forward". Group 3 will host the majority of Senate Republicans who in the end will decide to let it go. Most of the 21 Republican Senators who already expressed their opposition to convicting Trump actually belong to Group 3 and not Group 2 Never Give up on Trumpers.
Group 4: I am a Never Give up on Trumper but I really want to look like Group 3
And finally, there is the most interesting group of Republican Senators who are secretly a Never Give up on Trumpers but would like to be perceived as belonging to the hesitant and deliberative Group 3 – willing and outraged but unwilling to go all the way on the record to eliminate a former Republican President.
Senator Ted Cruz might move into Group 4 in terms of rhetoric. Never Give up on Trumpers will vote Nay willingly but will try to present themselves as conflicted Group 3 politicians doing it for different reasons.
Which group Mitch McConnel chooses will be the decisive factor in aligning the Senate Republican votes. McConnel himself seems to be a Group 3 Senator who, in the end, is unlikely to rally the rest of the Senators to convict Trump even though McConnel would really like Trump out of the Republican Party, once and for all. The very fact that McConnel is not in a hurry and is in fact extending the cool-off period places him in Group 3.
Yea voters don't need time to think about it and look at things. It took House Democrats exactly three days to get it over and done with. McConnel is quoted as willing to give time to "both sides to properly prepare", allowing former president Trump enjoy due process. But Trump's legal team will notice quickly that there is not much to prepare for, as they won't find plenty of legal precedent in the jurisprudence on American Presidents' incitement to violent insurrection for stopping the democratic certification process on an opponent who is the democratically elected President.
McConnel himself has said that he is "undecided" and that speaks volumes. He is a Group 3 Senate Republican, and with that, Group 3 will describe the mainstream Senate Republicans' position in the impeachment trial.
Senate Majority Leader Chuck Schumer set 8 February as the start of the impeachment trial, pushing earlier McConnel's time frame. This is when it all starts.
It is my prediction that when all is said and done, there won't be as many as 17 Senate Republicans to vote to convict former President Trump. Trump will walk away, but not without the political damage he has incurred himself and has also left in American political life.
Two Ways that Trump Spread Covid-19 in U.S.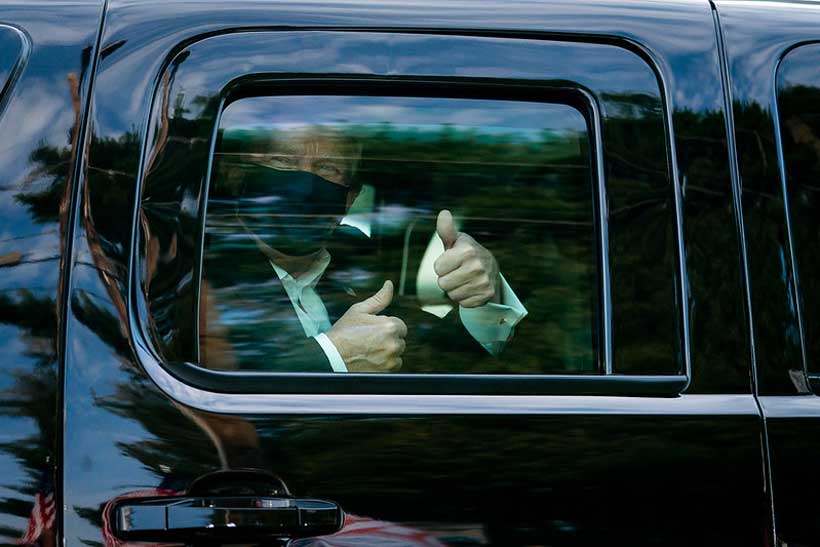 1. Encouraging infected workers to continue working even if it infects others:
On 12 May 2020, two hundred and twenty five labor organizations signed a letter to Antonin Scalia's son Eugene Scalia who was Donald Trump's appointed Secretary of Labor, and it urged his Department to change its policies "that address the standards that apply under the federal U[nemployment] I[insurance] law to determine when workers remain eligible for regular state UI or P[andemic] U[nemployment] A[ssistance] if they leave work or refuse to work due to COVID-19 health and safety concerns." In more-common language, an economist Jared Bernstein headlined in the Washington Post six days later on May 18th, "The Labor Department is forcing workers back to jobs that could make them sick" and he explained that Scalia's Department "has issued guidance that virtually ignores health risks and encourages employers to report workers who refuse job offers [while unemployed] so their unemployment payments can be taken away. The agency is busy urging employers to snitch on 'claimants that have turned down suitable work.'" Trump's Labor Department ignored the labor-organizations' letter. Then, a barista headlined at Huffpost on 22 January 2021, "I Work In A Coffee Shop In Montana. Anti-Maskers Have Made My Job Hell." She complained that the many customers who refused to wear masks were causing her to fear working there — she was blaming those customers, but not Trump. However, Trump and his Labor Secretary were responsible and simply didn't care about the safety of workers, such as her, and were instead encouraging employers to force these workers to stay on the job, though doing so endangered themselves and their co-workers. Millions of infected workers were infecting others because not to would cause them to become fired and could ultimately force them into homelessness. Maybe the billionaires who funded Trump's political career profited from such exploitation of their employees, but nationally this policy helped to increase the spreading of Covid-19. Also: since so many of those bottom-of-the-totem-pole employees are Blacks and Hispanics, etc., this Trump policy helped to cause the drastically higher infection-rates that have been reported among such groups.
2. Refusing to deal with the pandemic on a national basis:
On 15 July 2020, the Washington Post headlined "As the coronavirus crisis spins out of control, Trump issues directives — but still no clear plan" and reported that, "health professionals have urged the White House to offer a disciplined and unified national message to help people who are fatigued more than five months into the crisis and resistant to changing social behaviors, such as wearing masks and keeping a distance from others. Trump, for instance, refused to be seen publicly wearing a mask until last weekend, when he sported one during a trip to Walter Reed National Military Medical Center. 'You can get a really strong and eloquent governor who can help at the state level, but it does seem like we need some more national messaging around the fact that for many people, this is the most adversity they've faced in their life,' said Marcus Plescia, chief medical officer with the Association of State and Territorial Health Officials." Every country (such as China, Vietnam, Venezuela, South Korea, Thailand, New Zealand, and Finland) that has been far more successful than America is at having a low number of Covid-19 cases (and deaths) per million residents has dealt with the pandemic on a national and not merely local basis, but all of the worst-performing countries (such as America, which now is at 76,407 "Tot Cases/1M pop") have not.
It therefore also stands to reason that
which ranks all 50 states according to how high is the number of Covid-19 infections per million inhabitants, shows (and links to the data proving) that "In 2016, the top 17 [most Covid-infected states] voted for Trump, and the bottom 5 voted for Clinton. All but 3 of the top 24 voted for Trump." The correlation of high Covid-infection-rate with Trump-voting was astoundingly high. Trump, it seems, gave the high-infection-rate states what they had wanted. But what he gave to America is the highest Covid-19 infection-rate of any nation that has at least 11 million population. It is the 7th-highest Covid-19 infection-rate among all 219 reporting nations. Trump's policies produced the type of results that had been expected by well-informed people around the world.