ILO and H&M Group expand partnership
H&M Group and the International Labour Organization (ILO) today announced a new, expanded partnership to jointly promote improved working conditions in the textile and garment industry supply chains.
The new agreement expands an existing partnership, and continues the longstanding, close collaboration between H&M Group and the ILO that aims to strengthen work in H&M Group's supply chain on sustainability. The new partnership will include more H&M Group business functions than before, making it even broader.
The renewed and expanded partnership was signed by Guy Ryder, ILO Director-General, Karl-Johan Persson, CEO, H&M Group and Anna Gedda, Head of Sustainability, H&M Group.
"The continuation of this successful partnership with H&M Group is important as it provides a basis on which to continue to promote both the Decent Work Agenda  and Sustainable Development Goals  in workplaces worldwide in a key economic sector. Lessons learned from these kinds of partnerships are important to inform the ILO's work with the private sector," said Rie Vejs-Kjeldgaard, Director of Partnerships at the ILO.
The flagship Better Work  Programme of the ILO, jointly managed by the International Finance Corporation, will play a key role in implementing activities under the agreement. The Better Work Programme operates in seven countries (Bangladesh, Cambodia, Haiti, Indonesia, Jordan, Nicaragua and Viet Nam) working with about 1,600 factories that employ around 2,200,000 workers.
"We know strengthened industrial relations and social dialogue are a must when working towards improved working conditions and productivity within the supply chain. Thanks to our longstanding partnership with the ILO, which now has been renewed, we can continue working together towards this goal," said Gedda.
H&M Group and the ILO have been working together since 2001 in countries such as Cambodia and Bangladesh. They have specifically addressed a range of issues including wages, work quality, productivity, and the documentation and recognition of workers' skills.
Both parties to the agreement acknowledge that systemic changes are needed in terms of labour relations by working with governments, trade unions and employers' organizations.
While global production systems have created millions of job opportunities in the garment sector, mostly for young women, sometimes wages and working conditions are not in compliance with national labour laws. At times, freedom of association and the right to collective bargaining are restricted or denied. Legal minimum wages are not always implemented or enforced or are set too low to adequately support livelihoods.
WEF Launches Coalition to Tackle Racism in the Workplace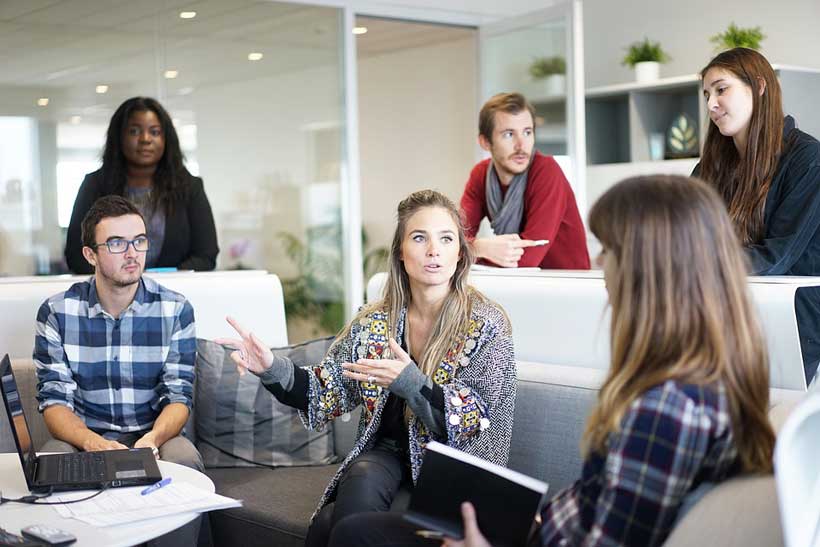 The World Economic Forum has today launched the Partnering for Racial Justice in Business initiative, which will see a coalition of organizations commit to building equitable and just workplaces for professionals with under-represented racial and ethnic identities.
The Partnering for Racial Justice in Business initiative has been designed to operationalize and coordinate commitments to eradicate racism in the workplace and set new global standards for racial equity in business. It also provides a platform for businesses to collectively advocate for inclusive policy change.
What action looks like
Three steps are required to join the initiative:
Racial and ethnic equity must be placed on the board's agenda
Companies must make at least one commitment towards racial and ethnic justice in their organizations
Companies must put a long-term strategy in place towards becoming an anti-racist organization
Examples of business commitments towards racial and ethnic justice range from allocating financial and human resources to racial justice work, setting representation goals for all seniority levels, and establishing mentorship programmes for racially and ethnically diverse employees.
One of the initiative's starting points will be Black inclusion and addressing anti-Blackness. A broad-brush approach to racism fails to grasp its effects on different under-represented groups. Anti-Black racism is historically one of the most pervasive forms of racism. As such, a targeted and specific approach to tackle it in the workplace is required. As the initiative evolves, it will seek to increase the visibility of racially and ethnically diverse leaders throughout industries, and expand its focus to include additional racial and ethnic groups.
"With just 1% of Fortune 500 companies led by Black chief executives, the need to tackle racial under-representation in business is urgent and obvious. To design racially and ethnically just workplaces, companies must confront racism at a systemic level, addressing not just the structural and social mechanics of their own organizations, but also the role they play in their communities and the economy at large. The Partnering for Racial Justice in Business initiative provides an effective platform for businesses to take individual and collective action towards racially and ethnically just workplaces," said Saadia Zahidi, Managing Director at the World Economic Forum.
The initiative originates from the World Economic Forum's New Economy and Society Platform, which is focused on building prosperous, inclusive and just economies and societies. In addition to its work on economic growth, revival and transformation, work, wages and job creation, and education, skills and learning, the Platform takes an integrated and holistic approach to diversity, equity, inclusion and social justice, and aims to tackle exclusion, bias and discrimination related to race, gender, ability, sexual orientation and all other forms of human diversity. It produces data, standards and insights, such as the Global Gender Gap Report and the Diversity, Equity and Inclusion 4.0 Toolkit, and drives or supports action initiatives, such as the Community of Chief Diversity and Inclusion Officers, The Valuable 500 – Closing the Disability Inclusion Gap, Hardwiring Gender Parity in the Future of Work, Closing the Gender Gap Country Accelerators, Partnership for Global LGBTI Equality and the Global Future Council on Equity and Social Justice.
Founding members
The founding members of the initiative are: A.P. Møller-Maersk, AlixPartners, AstraZeneca, Bank of America, BlackRock, Bloomberg, Boston Consulting Group, Bridgewater Associates, Centene, Cisco Systems, Cognizant, Dentsu International, Deutsche Bank, EY, Facebook, Google, H&M Group, Henry Schein, HP, Infosys, Ingka Group (IKEA), Jacobs Engineering Group, Jefferson Health, Johnson & Johnson, Kaiser Permanente, Kearney, LinkedIn, ManpowerGroup, Mastercard, Mayo Clinic, McKinsey & Company, Microsoft, Nestlé, PayPal, PepsiCo, Procter & Gamble, PwC, Salesforce, SAP, Standard Chartered Bank, Tata Consultancy Services, The Coca-Cola Company, Depository Trust & Clearing (DTCC), Thermo Fisher Scientific, Uber Technologies, Unilever, UPS and Willis Towers Watson.
"This initiative is an important step in helping accountable business leaders do more to change the foundational systems that interfere with achieving equity. Kaiser Permanente is taking bold actions within our organization to evolve and advance our equity, diversity and inclusion strategy, and we look forward to being part of this coalition, both to help its work and learn from others." — Greg A. Adams, Chairman and Chief Executive Officer, Kaiser Permanente
"At IKEA, we side with the many, and we believe that a better every day is also an equal every day. We are committed to create a fair and equal workplace for everyone, no matter their ethnicity, race or nationality. We see three main reasons: It is about fairness, it's about reflecting the diversity of our customer base to meet the dreams and needs of our customers in better ways. And finally, it opens up more and new opportunities to attract and recruit the best talents. By working together with the Forum and other businesses we hope to accelerate the pace and scale of change to create more fair and just workplaces and society." — Jesper Brodin, Chief Executive Officer, Ingka Group (IKEA)
"The new global standards established by Partnering for Racial Justice in Business come at a time of heightened global focus on racial injustice, underscored by a pandemic that has disproportionately affected Black and Latino communities in the United States, along with other marginalized communities worldwide. We believe companies – critical enablers of wealth creation and professional mobility – must play a leading role in building a more equitable future for all. And as an organization that exists to create economic opportunity for the entire global workforce, we are honoured to join this initiative." — Rosanna Durruthy, Global Head of Diversity, Inclusion, and Belonging, LinkedIn
"At P&G, we aspire to create a company and a world where equality and inclusion are achievable for all people. For us, this starts with ensuring equitable and inclusive workplaces, and drives the actions we take with our brands and business partners and throughout communities around the world. The Forum's Partnering for Racial Justice in Business initiative will help foster cross-sector collaboration towards this aspiration and enable P&G and many companies to accelerate progress faster than any of us could do alone, and we're proud to lend our support." — Shelly McNamara, Chief Equality and Inclusion Officer, Procter & Gamble
"In order to have an economy that works for everyone, we all have an obligation to address the inequalities that have existed for too long; that includes systemic racism. At Mastercard, we believe that our success comes by ensuring decency, well-being and inclusion are part of everything we do. Bringing together groups like this creates the potential for greater impact, accelerating our ability to learn from one another and deliver action at scale." — Michael Miebach, Chief Executive Officer, Mastercard
"As a global organization that runs with purpose, we will only have done our jobs if we create opportunities for every employee to flourish and for social justice to prevail. We must understand the role we play, the things we can do better, and the actions we can take to ensure equality for all. Let our work together be a shining example of the change we are advocating." — Judith Williams, Head of People Sustainability and Chief Diversity and Inclusion Officer, SAP
Pandemic will not end for anyone, 'until it ends for everyone'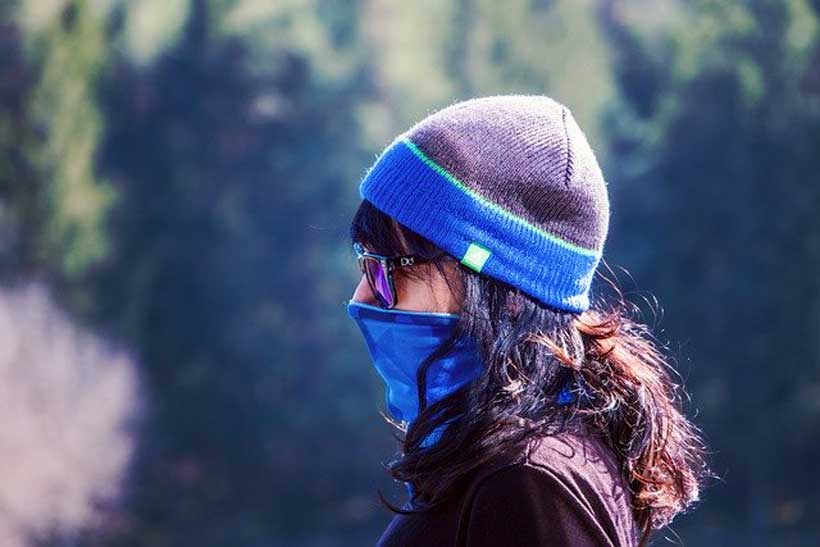 The COVID-19 pandemic "will not end for anyone, until it ends for everyone", an independent UN human rights expert said on Friday, advocating for an equitable and globally-coordinated vaccine distribution programme.
"The virus can still travel from the vastly unvaccinated massive population of the Global South to the Global North, including in its increasingly mutating forms", Obiora Okafor, UN Special Rapporteur on human rights and international solidarity, said in a statement.
He explained that with mutations constantly evolving, only inoculating rich countries would likely "complicate or delay" the eradication of the virus.
Skewed vaccine delivery
The last few weeks of 2020 witnessed the approval of several COVID-19 vaccines by regulators in various countries, "offering much hope to billions of people worldwide", according to the UN expert.
And while several States, mostly in the north, have already secured large quantities of vaccine and have begun inoculation campaigns, this has not been the case for most of the Global South, where close to 90 per cent of the world's population lives.
"The world, therefore, faces a sharp and highly problematic vaccine-divide in which the much richer Global North States, which host a very small percentage of the global population, have so far cornered the vast majority of available COVID-19 vaccines, leaving the bulk of the world's population with almost no access to these medicines", Mr. Okafor said.
"A globally coordinated vaccine distribution programme is highly preferable to the individualized approaches adopted by all-too-many of the richer States", Mr. Okafor said.
International vaccine solidarity
He said it was vital that States and non-State actors cooperate – such as through the COVID-19 Vaccine Global Access Facility (COVAX), which, led by the World Health Organization (WHO), is part of the Access to COVID-19 Tools (ACT) Accelerator – or risk a stalled recovery.
While noting that COVAX aims to fairly distribute two billion vaccine doses by the end of 2021, Mr. Okafor emphasized that "international vaccine solidarity" be favored over "international vaccine competition".
"Given the great urgency of ensuring for everyone, everywhere, as rapid and effective access to COVID-19 vaccines as possible, I, therefore, urge urgent and strong action by States and other actors toward a course correction", he said.
Click here for the names of the UN experts who endorsed the statement.
Fair access for migrants
Separately, UN independent experts González Morales and Tlaleng Mofokeng have urged States to ensure that migrants are also included in national COVID vaccination programmes, saying that global immunization access for everyone who needs them "is the only solution" to ending the pandemic.
This includes priority groups of vulnerable people "regardless of who they are" or their migration status, said the rights experts.
They also called on world leaders to refrain from discriminatory discourse that could lead to the exclusion of migrants in irregular situations from the global public health response.
Special Rapporteurs and independent experts are appointed by the Geneva-based UN Human Rights Council and are neither UN staff nor paid for their work.
Pandemic disruption to learning is an opportunity to reimagine, revitalize education
To mark the third International Day of Education on Sunday, UN Secretary-General António Guterres paid tribute to the resilience of students, teachers and families in the face of the global COVID-19 pandemic that, at its peak, forced almost every school, institute and university to close its doors.
"When education is interrupted, it affects everyone", he said, and "all of us pay the price", stressing that education is the foundation for expanding opportunities, transforming economies, fighting intolerance, protecting our planet and achieving the Sustainable Development Goals (SDGs).
Although this disruption has led to learning innovations, he said, it has also dashed hopes of a brighter future among vulnerable populations.
Avert generational catastrophe
With that in mind, the UN chief said that as the world continues to battle the pandemic, education – as a fundamental right and a global public good – must be protected to avert a generational catastrophe.
Even before the pandemic, some 258 million children and adolescents were out of school, the majority of them girls. Indeed, more than half of 10-year-olds in low and middle income countries were not learning to read a simple text.
"In 2021, we must seize all opportunities to turn this situation around. We must ensure the full replenishment of the Global Partnership for Education fund, and strengthen global education cooperation", the Secretary-General explained.
"We must also step up our efforts to reimagine education – training teachers, bridging the digital divide and rethinking curricula to equip learners with the skills and knowledge to flourish in our rapidly changing world", he said, adding: "Let us commit to promote education for all — today and every day."
Struggling at home
Volkan Bozkir, the President of the 75th session of the UN General Assembly, commended all teachers, who have adapted their classrooms and undertaken remote lessons in order to ensure continuity in education. He also applauded parents, who have done their utmost to facilitate learning at home.
"Above all, I am thinking of all students around the world who are struggling to learn at home, perhaps missing their friends, feeling frustrated or despondent about the future. Do not despair. You will get through this difficult period and you will pursue your dreams", the Assembly President said in a video message.
He said that it is up to UN Member States to ensure this becomes a reality.
"We need to take urgent action in this Decade of Action and Delivery to invest in our education systems, including improving access to technology so that we can recover from this tumultuous period", Assembly President Bozkir said.
He explained that if the UN and wider international community are to ensure inclusive and equitable quality education for all, "we need to build resilient, inclusive education systems that allow all students to return to school."
"To do so, we must meet the needs of those at risk of being left behind. Including children with disabilities and those living in conflict-affected areas, as well as the 11 million girls who are at risk of not re-entering the classroom."
'Recover and Revitalize Education'
The UN Educational, Scientific and Cultural Organization (UNESCO) will co-host an event on Monday, 25 January, planned around three main segments: learning heroes, innovations, and financing.
The agency says that as a new year begins, now is the time to step up collaboration and international solidarity to place education and lifelong learning at the centre of the recovery and the transformation towards more inclusive, safe and sustainable societies.
In a concept note on the event, UNESCO says it is the time to invest in better gearing education systems everywhere to the reality of interdependence that the pandemic has made necessary, and to making education a vehicle to foster social justice, peace, respect for diversity, human rights and democratic values.