Female Leadership at a Tipping Point Despite Persistent Workplace Bias
The world needs more women leaders in business, politics and culture, concurred an all-female panel at the World Economic Forum Annual Meeting today. We are still a long way off from achieving gender parity in employment – 108 years off, according to an estimate by the World Economic Forum. But panellists agreed that the developed world is at a tipping point in this respect.
"Optimism gives some kind of certainly that what you do is important," said Dalia Grybauskaite, President of Lithuania. "Figures say one thing, but we are responsible for changing them."
"I'm optimistically pessimistic," demurred conductor Marin Alsop. "This is the moment to be vigilant."
The need to tackle fundamental biases in the workplace was highlighted as a means to enable women to make it to the top. "There is a false narrative and biased assumptions that we are using as justification for lack of progress," said Carolyn Tastad, Group President for North America at Procter & Gamble. "We've got to get rid of labels," she said, such as the idea that women lack confidence. One study found that men apply to roles when they fit 60% of criteria; women apply when they fit 100% of criteria.
Many organizations have 50-50 representation at lower levels, dropping off dramatically in middle and upper management. Quotas and targets are one way to close that gap but should not be relied upon. "We don't want fake promotions to close the gap," said Tastad, but rather a fundamental change of the culture.
"We shouldn't be afraid of having targets," said Chrystia Freeland, Foreign Minister of Canada, highlighting Canada's current gender-balanced cabinet, a campaign promise of Justin Trudeau that "sends a powerful message."
"You have to create the conditions where women want to be successful," Freeland contended, emphasizing the false choice between family and career that prevents women from succeeding. Sufficient paid maternity leave and more paternity leave can help to dispel that illusion, she noted, but employers should also think more holistically in establishing equality-based practices and norms.
Positive role models were highlighted as agents of change, including in pop culture and on social media. "We need to visualize that it is possible with role models," said Michelle Bachelet, UN High Commissioner for Human Rights. There is gender parity in UN leadership.
"The music business is a microcosm of broader society," said Marin Alsop, Conductor at Intermusica Artists' Management. "If I'm really delicate [in my gestures], I'm lightweight. If a man is delicate, he's sensitive. And if I'm strong, they call me a name."
Even when a woman reaches the top, said Grybauskaite, she faces more challenges. Commenting on UK Prime Minister Theresa May: "Everybody fights against her, but nobody wants her to leave because it's too messy and cumbersome, and the results will be unrewarded no matter what."
Achieving pay equity is a priority in a world where women still earn 80 cents on every dollar a man earns, panellists agreed, and can be addressed by encouraging more women to apply to higher-paying positions. "We will not make progress unless we engage men in the process," said Tastad. "This isn't a zero-sum game."
Georgia Boosts Investment in Energy Sector, with World Bank Support
The World Bank Board of Executive Directors approved today a US$ 62 million loan to Georgia for the Energy Supply Reliability and Financial Recovery Project, financed by the International Bank for Reconstruction and Development (IBRD).
The project aims to help increase electricity supply reliability in the western part of Georgia, ensure the financial viability of Georgia State Electrosystem (GSE), and help GSE access long-term commercial financing. This will be achieved through three components of the project: strengthening of the power transmission network, support to financial recovery of GSE and preparatory work to access capital markets, and support to GSE to raise long-term commercial financing.
"The project will increase electricity supply and prevent outages across Georgia's regions, furthermore, it will assist GSE to tap into even greater domestic and international financing resources," said Mercy Tembon, World Bank Regional Director for the South Caucasus.
"In addition to the benefits of reliable electricity supply for the country, the project will offer innovative solutions that can help GSE change its traditional model of financing and set the stage for long-term financial viability and access to capital markets," said Arthur Kochnakyan, World Bank Senior Energy Specialist and the Task Team Leader for the Project.
The Georgian power sector has undergone significant reforms over the last two decades with positive outcomes. Extensive regulatory and market reforms, focused on deregulation and privatization, have helped improve service quality in the power sector and the financial visibility of sector entities. As a result of past reforms, the power sector has gone from near complete operational and financial collapse to reliable electricity supply with sector companies in adequate financial standing. The regulatory framework is robust overall, but some challenges remain. As such, the project will help the Government address these challenges in line with its energy strategy.
This project is consistent with the World Bank's latest Country Partnership Framework 2019-2022 for Georgia, and will also help the country achieve the targets under its Nationally Determined Contribution.
Ukraine Needs Faster Growth to Boost Living Standards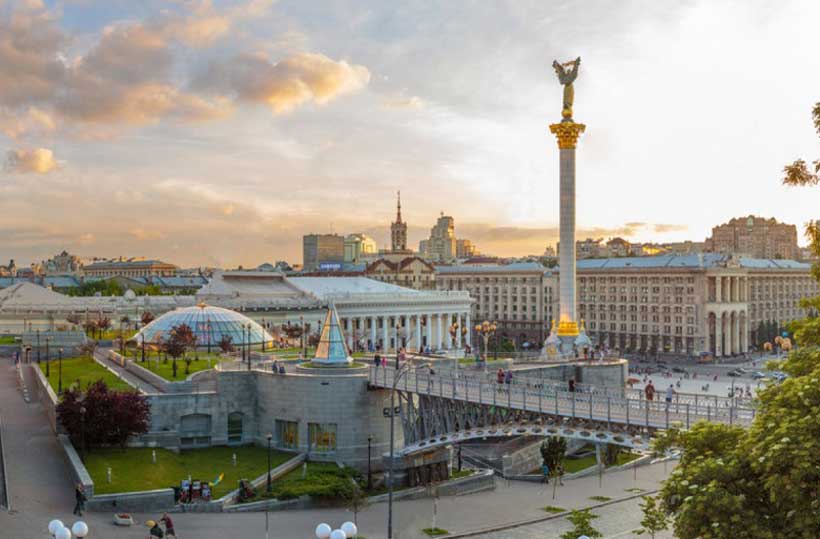 Ukraine's economy grew by 3.3 percent in 2018, supported by a good harvest and strong consumption growth from higher wages, pensions, and remittances, according to the World Bank's latest Ukraine Economic Update. However, investor confidence has been held back by uneven reform progress, election-related uncertainties, and high borrowing costs, with growth of 2.7 percent projected in 2019.
"In order to accelerate economic growth, Ukraine needs swift progress on key unfinished reforms," said Satu Kahkonen, World Bank Country Director for Belarus, Moldova and Ukraine. "This includes opening the agricultural land market, unbundling the energy sector, strengthening governance of state-owned banks, making progress on anticorruption, and safeguarding fiscal stability."
If the key reforms progress swiftly, economic growth is projected to rise to 3.4 percent in 2020 and 3.8 percent in 2021. By contrast, if reforms do not progress, growth would fall below 2 percent as investor confidence deteriorates and macroeconomic vulnerabilities intensify.
Ukraine faces macroeconomic vulnerabilities from large public debt repayments obligations in 2019-2021 and pressures on current expenditures. This will require mobilizing adequate international financing and further strengthening public finances to meet the fiscal deficit target. Particularly important in this regard is affordable implementation of recent reforms in health, education, pensions, public administration, and social assistance. It will also be important to put in place a more equitable and growth-friendly tax system.
Tapping Ukraine's growth potential …
According to the World Bank's Special Focus Note on Ukraine's growth potential, achieving strong growth for an extended period of time is critical for Ukraine to catch up with the income levels of neighboring European countries.
If the status quo and the growth rate of recent years continues, it will take Ukraine more than 50 years to reach the income levels of today's Poland.
While Ukraine has made progress over the last five years in strengthening the foundations for sustainable growth, the economy continues to be constrained by unfinished reforms that lead to low productivity, over-reliance on commodity-based exports, limited foreign direct investment and global economic integration, and weak institutions.
Going forward, Ukraine's key challenge is not to achieve high growth next year or for a few years, but rather to make economic growth faster, last longer, and kinder by giving equal opportunity to all.
Achieving higher and sustained economic growth will require progress on further critical reforms to boost productivity and investment, including in the following areas: rule of law and property rights protection; land reform; governance and supervision in the financial sector; competition in the gas sector; and logistics and connectivity to fully leverage external trade opportunities.
UN: Libya on verge of civil war, threatening 'permanent division'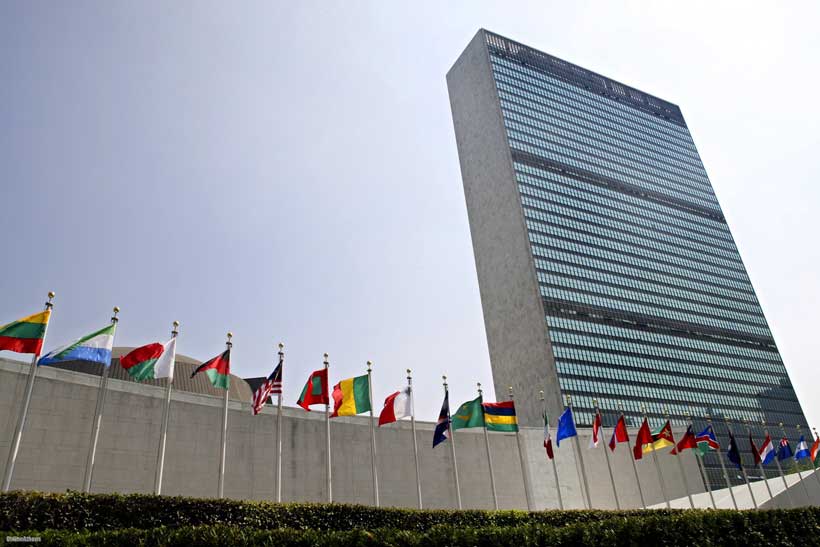 The damage done to Libya will already take "years to mend" but unless fighting around the capital Tripoli stops, the country risks "descending into a civil war which could lead to the permanent division of the country".
That was the blunt assessment of UN Special Representative to Libya, Ghassan Salamé, who also heads the UNSMIL Support Mission, briefing the Security Council on Tuesday, following weeks of intensifying conflict in and around the outskirts of Tripoli, instigated by the self-styled Libyan National Army forces of General Khalif Haftar who also leads a parallel administration based in the eastern city of Benghazi.
Mr. Salamé said grimly, that he had spent two years hoping to avoid having to deliver such a bleak in-person briefing to the Council, noting there were already 460 dead – 29 civilians – since the offensive began in early April. More than 2,400 have been injured, and 75,000 forced from their homes, the majority civilians, with half of the displaced women and children.
Violence began on the eve of an UN-backed National Conference planned to bring more than 150 representatives together from across the country, which had to be postponed. "There was great public excitement about what the conference could yield" said the top UN official, "in terms of a way forward to end Libya's eight-year long period of transition" which threw him "into the deepest level of sadness for the opportunity lost".
Tripoli violence could spark 'long and bloody war' across region
"I am no Cassandra" he added, referencing the mythical Greek figure who uttered prophesies which nobody believed, "but the violence on the outskirts of Tripoli is just the start of a long and bloody war…imperilling the security of Libya's immediate neighbours and the wider Mediterranean".
Mr. Salamé noted that in southern Libya, terrorist group Daesh, or ISIL, was flying its distinctive black flags, and reportedly had been responsible for four attacks, killing a total of 17, with more than 10 wounded, and eight others kidnapped, since Libya's militias turned their guns on each other this year, not the common extremist threat.
"There are numerous reports of extremists, persons under international sanctions, and individuals wanted by the International Criminal Court appearing on the battlefield on all sides. All parties must publicly disassociate themselves from such elements without delay and refer to the ICC those for whom arrest warrants have been issued", he said.
He bemoaned the flow of weapons back into the country noting "many countries" were providing arms to all sides. "Without a robust enforcement mechanism, the arms embargo into Libya will be come a cynical joke. Some nations are fuelling this bloody conflict; the United Nations should put an end to it", he added.
Turning to the humanitarian needs he said health facilities were struggling to cope, with 11 ambulances "directly hit" by airstrikes, rockets and shelling. "I am appalled by the apparent disregard for the due protection of personnel engaging in vital medical tasks", he noted, expressing deep concern for the rise in abductions, disappearances and arbitrary arrests in the past 6 weeks. He called on the Council's "unequivocal support" in applying International Humanitarian Law.
UN remains 'alongside the Libyan people'
Mr. Salamé said despite scaling-down non-essential UN staff in Tripoli and Benghazi, "we remain in Libya alongside the Libyan people to deliver as best we can", with over 42,000 receiving aid so far. He said through local democratic elections held since 30 March, the people were showing their stoical resolve too, saying it was "vital to keep the pilot light of democracy alive", and appealed for Council support to "the municipal election process."
"There is no military solution" he reiterated, "and it is high time for those who have harboured this illusion to open their eyes and adjust themselves to this reality. Libya's mosaic of communities cannot be governed without alliances and relationships stretching across the whole country". He said Libyans would need to adjust in light of the attempts to take Tripoli by force since 4 April.
"A better future is still possible, but we all must be seized with the fierce urgency of now, while the front lines remain on the outskirts of Tripoli, and before the battle moves, God forbid, to the capital's more densely populated neighbourhoods. This will require concerted and immediate action by the international community".
He concluded with a call for the Council to act immediately, in support of politics over any military solution. "Full civil war in Libya is not inevitable. It may occur by the will of some parties, and by the inaction of others. I hear Libyans resigning themselves to a conflict of many months or even many years. My duty, and
that of this family of nations, is to tell them: 'No. You need to stop the fighting and stop it now, for the sake of your loved ones, for the sake of your country, and for the sake of international peace and security.'"