EU MEPs demand penalties for EU countries undermining rule of law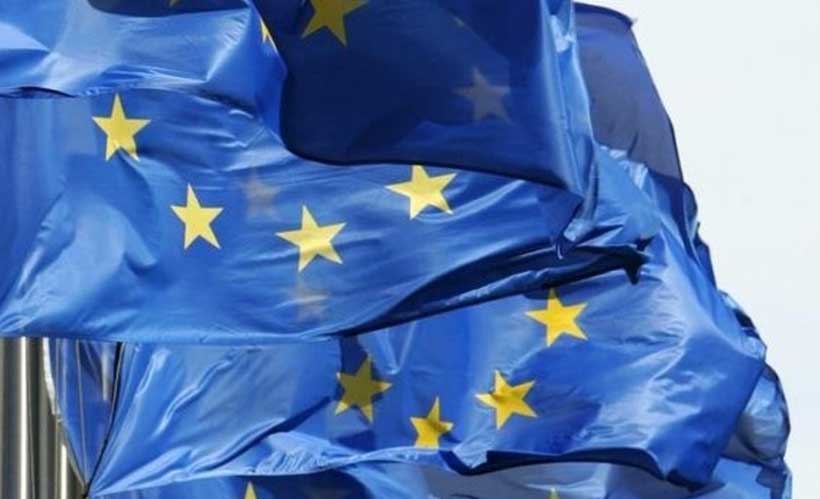 Parliament has endorsed a new law giving the European Commission the power to assess, whether a member state is failing to uphold the principles of the rule of law, tackle tax fraud and corruption or implement the EU budget correctly. It would be assisted by independent experts in constitutional law and financial matters.
In cases of shortcomings in a member state's management of the budget, the Commission could, for example, reduce pre-financing and suspend payments once Parliament and Council approve the measures. The new rules would come into effect under the terms of the EU's next long-term budget for 2021-2027.
In a debate with Günther Oettinger, the commissioner responsible for the budget, on 16 January, many MEPs emphasised the need to defend the rule of law in order to safeguard democracy.
Spanish S&D member Eider Gardiazabal, one of the MEPs responsible for steering the plans through Parliament, said: "This isn't a Europe à la carte where we can just hang on to the rights and not the duties."
She noted that if a state wants to join the EU, it has to fulfil a set of economic, political, tax and judicial criteria, which is why the process is long. "And then what happens when you join? Does it mean that just because you passed the test, you can do whatever you like? Obviously not. This test has to be a constant one."
Oettinger said the EU would be better off under the system for the next long-term budget "because we will have an instrument that we can apply to protect Europe, its budget and therefore its citizens against abuse and fraud and any sort of misuse of funding."
"If there are issues with the users, member states, regions and local authorities, that need to be resolved, sometimes they end up in court. In this case in every member state we need to be sure that all the courts are impartial, that the rule of law holds sway and that there are guarantees of impartial rulings by impartial judges," the commissioner continued.
German EPP member Ingeborg Grässle, chair of the budgetary control committee, pointed to problems where government representatives use their position to enrich themselves, their friends and relations. "They are illicitly obtaining EU money and illicitly using it. This will enable us to tackle these issues."
Not freezing funds for final beneficiaries
The draft law text says that even if a decision is taken to, for example, halt payments, a government would still have to implement the respective EU programme. The Commission would have to try to ensure that the final beneficiaries still receive funding.
Both Bulgarian ALDE member Iskra Mihaylova, chair of the regional development committee, and Finnish EPP member Petri Sarvamaa, one of the MEPs responsible for steering the plans through Parliament, underlined the need to ensure that researchers, civic organisations and ordinary people do not suffer if funds are cut or frozen.
However, Polish ECR member Ryszard Czarnecki said that Europe needs to be protected from those who want to destroy it. "But the question is: who is it who wants to destroy Europe? Is it those who have triggered the wave of euroscepticism in the member states, or is it those who are interfering with the internal affairs in member states?"
EU Facility for Refugees in Turkey: €5.6 bn out of €6 bn now allocated in support of refugees
The European Commission today adopted a new set of assistance measures worth €1.41 billion, ensuring continued European Union support to refugees and host communities in Turkey. The programmes will focus on the areas of health, protection, socio-economic support and municipal infrastructure. The new measures are part of the second tranche of the Facility for Refugees in Turkey, bringing the total amount already allocated to €5.6 billion out of €6 billion since 2016, with the remaining balance due to be allocated over the summer.
Johannes Hahn, Commissioner for European Neighbourhood Policy and Enlargement Negotiations, said: "With this new allocation of funds, the European Union continues to deliver on its commitment to support Turkey in hosting the largest group of refugees in the world. Our assistance will focus on healthcare and protection services to refugees, and increase the resilience and self-reliance of refugees and host communities through socio-economic support. In addition, we will support municipal infrastructure in provinces with a high number of refugees."
The new assistance measures focus on long-term support and development assistance, as a combination of agreements with partners and relevant Turkish ministries. Contracts should be signed by end-2020 and actions should be completed by mid-2025 at the latest.
A particular feature of today's financial allocation is that it aims to ensure the sustainability of Facility-funded activities, reflecting the need for sustainable support for refugee inclusion, self-reliance and integration beyond the EU Facility.
Background
The EU Facility for Refugees in Turkey was set up in 2015 in response to the European Council's call for significant additional funding to support Syrian refugees in Turkey. It has a total budget of €6 billion divided into two equal tranches of €3 billion each. Out of the operational funds of €6 billion, over €2.35 billion has already been disbursed, €3.5 billion contracted and €5.6 billion allocated, with over 80 projects already rolled out.
The Facility provides for a joint coordination mechanism of EU budget and Member States' contributions designed to ensure that the needs of refugees and host communities are being addressed in a comprehensive and coordinated manner. The support seeks to improve conditions for refugees in Turkey as part of the EU's comprehensive approach to addressing the refugee crisis inside and outside the EU.
Ursula von der Leyen presents her vision to MEPs
In a debate with MEPs, Ursula von der Leyen outlined her vision as Commission President. MEPs will vote on her nomination, held by secret paper ballot, at 18.00.
Ursula von der Leyen outlined her political priorities, if elected as Commission President, to MEPs in Strasbourg this morning.
Here is a selection of the topics she mentioned during her speech.
Having identified the collective need for "a healthy planet as our greatest challenge and responsibility", Ms von der Leyen proposed bolder emissions targets, with a reduction of 50% to 55% by 2030 and committed to submit a plan for a "Green Deal for Europe" and a European Climate Law within her first 100 days in office. She also announced plans for sustainable European investment (also through the partial conversion of EIB funds into a "climate bank") to provide €1 trillion in investments within a decade.
Ms von der Leyen also stressed that the EU must establish an economy that serves the people. In order for this to happen however, "everyone needs to share the burden" – including those tech giants that conduct their business (and should continue to do so) in Europe, yet do not repay the people of Europe for their access to EU human and social capital.
Reiterating her commitment for a gender-balanced College of Commissioners during her term, she also highlighted that violence against women has to be tackled decisively; she would therefore seek to define violence against women as a crime in the European treaties, in parallel to completing the EU's accession to the Istanbul Convention.
Ms von der Leyen declared her commitment to rule of law as a European value, announcing that she intends to establish an EU-wide monitoring mechanism in parallel to existing measures. She emphasised that these European values also include a duty to save lives at sea and should translate into a humane border policy. She stated her support for a "new pact on migration & asylum" and Dublin Regulation reform, adding that she intends to ensure that Frontex border guards number 10,000 not by 2027, but by 2024, and that all countries should shoulder their fair share of the burden based on the principle of European solidarity.
On the matter of European democracy, Ms von der Leyen announced a two-year Conference for Europe as of 2020, in which citizens will take a leading and active role. She also emphasised the need for the Spitzenkandidaten system to be strengthened and that transnational lists should be reconsidered in future European elections. She also declared her full support for a right of initiative for the European Parliament, committing to put forward a legislative proposal in response to every resolution that is passed with a majority of Parliament's constituent members.
Reactions from political groups
Manfred Weber (EPP, DE) confirmed his group's support for Ms von der Leyen. "We stand for a Europe that is fair, modern and innovative, secure, open-minded and ecological. We will implement these pledges together with her." He welcomed her proposals for a right of initiative for the EP and to improve the lead candidate process, saying, "Backroom deals must be a thing of the past."
Iratxe García Pérez (S&D, ES) complained that "European democracy is progressing way too slowly" and underlined that Ms von der Leyen must give further details on how she plans to respond to citizens' demands, and particularly youth, before the S&D decides whether or not to back her. Support for sustainable growth, stronger action to fight poverty, and a binding strategy for gender equality are essential, García added.
Dacian Cioloș (Renew, RO) said, "We can no longer disappoint the millions of Europeans who said YES to Europe. They expect the EU to defend the rule of law without hesitation". His group is ready to support her, with one goal: the renewal of Europe. "But, above all, we expect from you real pro-European leadership. Europe is not an administration, but a political ambition", he said.
Philippe Lamberts (Greens/EFA, BE) said that his group was not ready to hand over the helm of the European Union to Ursula von der Leyen at a time when ''our common house is burning, the climate is deteriorating, there are ever deeper inequalities and a backlash in fundamental freedoms and the rule of law". However, if elected, his group was ready to provide its support "whenever the proposals would be up to the existential challenges we face".
Jörg Meuthen (ID, DE) announced that his group will vote against her, stating that she is unfit for the job and that she had no convincing vision for Europe. He criticised her for promising too many different, contradictory things to groups in order to secure support, e.g. regarding the rule of law or migration.
Raffaele Fitto (ECR, IT) asked Ursula von der Leyen to clarify her position on "the mechanism on the rule of law, on which we are at odds" with the policy pursued so far by the Commission. Regarding the fight against climate change, he said he was "happy for proposals such as the transition fund and the bank for sustainable investments, but we discuss increasingly ambitious targets, without saying how to achieve them".
Martin Schirdewan (GUE/NGL, DE) said that his group will not vote for Ms von der Leyen. Voters expected a lead candidate as Commission President, he claimed, not a Minister of Defence, which is a signal "for the continued militarisation and isolation of the EU." He called for austerity policies to end and for investment in social security, education, healthcare and fighting climate change.
PES: Progressive commitments needed from the next Commission
The next European Commission must commit to progressive priorities, PES President Sergei Stanishev said today.
At a hearing this morning with S&D MEPs, Sergei Stanishev asked the nominee for Commission President – Ursula von der Leyen – to commit to stronger social rights, more opportunities for young Europeans, and a firm approach to the Rule of Law.
PES President Sergei Stanishev said:"The next European Commission programme must not ignore the millions of Europeans who voted for progressive change. The public did not have an opportunity to scrutinise the current nominee's ideas, so today we are seeking commitments on our priorities. This means binding rules for the Social Pillar, substantial budget increases for youth, and no watering down of the Rule of Law."
The PES has been the driving force behind the European Pillar of Social Rights, working to convene the EU Social Summit, also known as the Gothenburg Summit, in 2017. The Pillar was created to strengthen rights and social protections for workers, but during the last mandate major elements of the Pillar were not implemented by member states and binding rules should now be introduced.
Opportunities for young people must also be a priority for the next Commission. The Youth Guarantee was a PES initiative to secure a job, traineeship or education place for all young people after they leave education or become unemployed. More investment is now needed to support the next generation to reach their full potential and enjoy a comfortable life. This means introducing a European Youth Plan, extending the Youth Guarantee so it can benefit more people, and implementing a European Child Guarantee. Erasmus+ must also be strengthened to ensure people from all backgrounds can benefit, and European Culture Cheques should be introduced to support access to culture for young people.
Led by the First Vice-President of the European Commission Frans Timmermans, the PES has a resolute commitment to upholding and strengthening the Rule of Law. Our political family has led the defence of this fundamental value of the EU, a collective duty for all European parties. It is important that a future Commission does not shy away from its obligations in this area. The next Commission President must build on the comprehensive work undertaken in this mandate by the First Vice-President to ensure democracy and the independence of the media and judiciary can flourish in Europe.