Will phoenix rise from the ashes?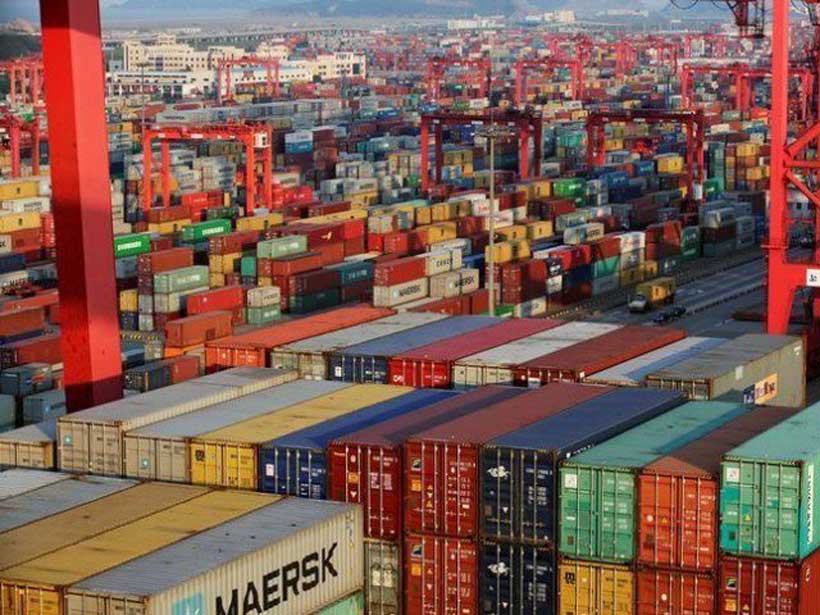 Iran has experienced an unprecedented devaluation of its currency, rial, during the current Iranian calendar year 1397, which is going to end on March 20, 2019.
The occurred depreciation has had an inflationary and in result a recessionary effect on the country's economy. It has also negatively impressed the nation's life.
Iranians' loaves of bread are much smaller than before and the decrease in their purchasing power has become more remarkable than ever.
The conditions were exacerbated, when the last round of U.S. sanctions was imposed on Iran on November 5 hitting its crude oil exports, banks, shipping industry and airlines.
But what Iran has experienced by the time is said to be mainly and merely the psychological result of rial devaluation and the imposed sanctions, in the short-run. During the first six months of 1397 (ending September 21, 2018), the administration could earn its intended amount of foreign currency revenues from selling oil with oil prices ranging from $55 to $75 per barrel, enjoying pre-sanctions atmosphere.
The inflationary effect of rial depreciation besides the restrictive impact of the U.S.-led sanctions would appear incrementally and are probable to lead into a deep stagnation. The current year is believed to be less difficult for Iran than the one coming. Yet, the time is not rape to see their full impact on Iran's economy in the long-run.
As some express concern, the government may face a budget deficit in 1398, since its main sources of revenues, oil and tax revenues, may be threatened. On one hand, a big part of the government's revenues as planned are those from selling oil and on the other, with the high possibility of economic recession and fall in production level, its tax revenues are probable to drop.
In addition, considering the current conditions of the international oil market as well as the U.S.-China trade war, neither the future of Iran's future oil sales and revenues nor those of the international markets are not easy to predict.
According to the latest World Bank (WB) projections, Iran's gross domestic product (GDP) will continue to contract in 2019 to reach -3.6 percent after experiencing an estimated -1.5 percent in 2018 but will reverse the gear towards the positive territory at 1.1 percent in 2020 and 2021 afterwards.
Admitting the same trend, data released by the International Monetary Fund (IMF) expect the oil-reliant economy to shrink by 1.5 percent in 2018 and 3.6 percent in 2019 due to the reduced oil production, before returning to modest positive growth in 2020–23.
To overcome the expected difficulties in the next year, the government has shifted attention towards strengthening non-oil products exports, compiling mechanism for currency inflow through exports and combatting with goods trafficking at the border regions.
The value of Iran's non-oil trade stood at $65.97 billion in the first nine months of the current Iranian calendar year (ended on December 21), according to the latest data released by the Islamic Republic of Iran Customs Administration (IRICA). Iran exported 86.94 million tons of non-oil commodities, worth $33.35 billion, during the mentioned period of time, showing 5.40 percent growth in terms of value compared to the same time last year. Iran's top export destinations in the said time span were respectively Iraq by importing $6.92 billion of Iranian goods equaling 2.77 percent of the total exports, China ($6.749 billion; 20.23 percent), and the United Arab Emirates ($5.13 billion; 15.39 percent).
Regarding the country's regional location, being neighbor to 15 countries, Iran seeks to increase its non-oil exports to its neighbors.
As Industry minister Reza Rahmani announced from the total imports of Iran's neighbors, only 2.1 percent is from Iran and the country seek to improve the figure up to 4 percent, which would make its exports to those countries double and would create one million jobs for Iranians. Iran also intends to target China and India as its main exports destination.
It is in talks with its neighbors Turkey and Pakistan besides Syria and India for making Preferential Trade Agreements (PTA).
In a bid for doubling the country's current $50-billion non-oil export revenues to $100 billion, Trade Promotion Organization (TPO) is preparing mega export projects in a three-year program.
Iran is doing its best to dump U.S. dollar in its international financial transactions, as well.
Offering incentives to exporters and supplying working capital and banking loans for the production units are the other policy being applied to expand non-oil exports. The resistance economy committee issued a package to support non-oil exports which was announced by the First Vice President Es'haq Jahangiri to all the affiliated state-run organizations on November 18.
Possibilities are hopefully high for Iran to convert the current predicaments to an opportunity to augment its non-oil exports as a trustworthy source of revenues, officials believe.
First published in our partner Tehran Times
GCC Countries Back on Path to Economic Growth after Contraction Due to the Pandemic
Following a year of economic distress, Gulf Cooperation Council (GCC) economies are expected to return to an aggregate growth of 2.2% in 2021, according to the latest issue of the World Bank Gulf Economic Update (GEU) titled "COVID-19 Pandemic and the Road to Diversification". This growth is buoyed by the global economic recovery, projected at 5.6% and the revival of global oil demand and international oil prices.
The COVID-19 pandemic and the decline in global oil demand and prices dealt the GCC countries a health crisis and a commodity market shock causing a GDP contraction 4.8% in 2020.
Fiscal deficits are projected to persist for most over the forecast period, however. The three countries with the largest deficits in 2020 – Kuwait, Bahrain, and Oman – are projected to remain in deficit throughout 2021-23, but at narrower ratios to GDP in 2023 than during the economic downturn in 2020.
According to the GEU, the oil supply cutbacks and the four-year-low average oil price of US$41.30 per barrel slashed the group's goods and services exports by 8.1% in real terms and turned the current account surplus of 6.8% of GDP in 2019 into a deficit of 2.9% of GDP in 2020.
Non-oil GDP is proportionately larger now in all the GCC countries than it was 10 or 20 years ago, but much work remains to be done. Many are still highly reliant on oil and gas exports, which remain over 70% of total goods exports in Kuwait, Qatar, Saudi Arabia and Oman, and on oil revenues, which exceed 70% of total government revenues in Kuwait, Qatar, Oman, and Bahrain.
"While the GCC has done a lot in the last year to contain the effects of the pandemic on their economy, including procuring vaccinations early on, they must continue to reform their public sector finances," said Issam Abousleiman, World Bank Regional Director of the GCC Countries. "The region needs to strengthen their competition policies to harness the benefits of telecommunications and the digitalization of economic activity."
The sixth issue of the GEU focuses on fiscal revenues and structural reforms including strategic investments in digitalization and telecommunications, which can help enable more economic diversification.
Promoting private sector development remains at the core of national and regional economic diversification efforts. The GCC managed to complete only two state-owned enterprise privatization transactions and only two public-private partnership (PPP) agreements in 2020, but it was a difficult year for commerce and investment anywhere.
Also, advancing the telecommunications frontier is a strategic investment sector for diversification and post COVID-19 recovery, that will serve the GCC well. Past investments in the sector accorded the GCC sizable benefits during the pandemic as quarantines, lockdowns, and restrictions forced public health surveillance, wholesale and retail commerce, public and private education, banking and financial services, and private and government office work onto digital channels. Strategic investment in advanced telecommunications technologies, including 5G, is underway in the GCC. But beyond capital spending on infrastructure, the telecommunications sector would benefit greatly from improvements in the legal, regulatory, and competition frameworks under which service providers operate.
GCC Countries Outlook
Bahrain: Bahrain will continue to rely on fiscal support measures in 2021 to overcome the economic contraction in 2020. GDP growth is expected to reach 3.3% in 2021 and remain at the same pace during the medium-term.
Kuwait: Oil exports will continue to drive Kuwait's growth dynamics. Economic growth is forecast to rebound to a moderate 2.4% in 2021, before ramping up to an average 3.2% in 2022-23.
Oman: Oman's economy is forecast to recover in 2021, albeit at a moderate 2.5% growth rate as a sizable infrastructure investment program gains momentum. Medium-term growth is projected to average 5.3% over the forecast period.
Qatar: Qatar is forecast to post a strong growth rebound with LNG demand in South and East Asia underpinning medium-term prospects. Qatar's economy is projected to grow by 3% in 2021 before accelerating to 4.1% in 2022 and 4.5% in 2023.
Saudi Arabia: Firmer global oil demand will support Saudi Arabia's economic recovery in 2021 with GDP growth expected to reach 2.4% in 2021. Medium-term growth is projected to average 3% over the forecast period.
United Arab Emirates: The UAE is expected to swing back to growth in 2021, estimated at 1.2%, before accelerating to 2.5% in 2022 and 2023 driven by government expenditures and the staging of Expo 2020 in October 2021.
Passing the Test of the Covid Pandemic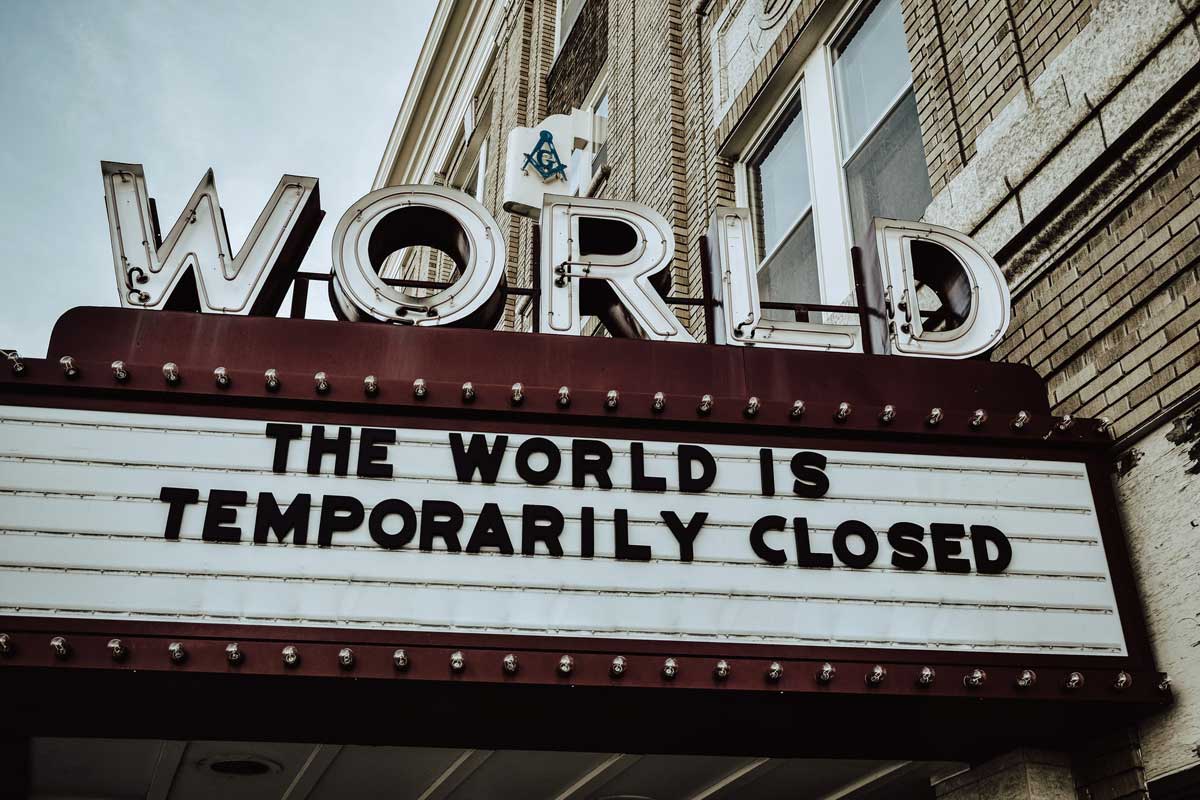 For love of domination we must substitute equality; for love of victory we must substitute justice; for brutality we must substitute intelligence; for competition we must substitute cooperation. We must learn to think of the human race as one family.– Bertrand Russell
The only thing that will redeem mankind is cooperation.– Bertrand Russell
The COVID pandemic delivered a blow to the world economy through multiple channels. The labour supply was adversely affected by record high mortality rates, which may also deliver longer-term effects. With respect to economic policy, rather than stimulating greater cooperation the pandemic resulted in additional restrictions and greater proclivity towards self-sufficiency and self-reliance. Another channel was the negative impact on travel and labour mobility, as well as services and small business development.
More generally, the Covid pandemic proved to be a major test for the national, regional and international systems of governance. The international system as well as regional institutions proved to be unprepared and ill-equipped to address the blows of the crisis. At the national level the economic system was tested with respect to the governance system, the resiliency of the health care system as well as the trust of the population in the policies of the authorities (in particular the receptiveness of the calls for vaccination).
In the sphere of international cooperation the shortcomings of the current framework are illustrated by the lack of common efforts across countries in developing and providing vaccines to the global community. A straight-forward and sensible solution in the context of the current crisis would have been to widen the possibilities for the population to get access to a greater array of vaccines – this would in turn raise the participation rate of the population in vaccination. Equally as sensible would be joint efforts across countries in working on more effective vaccines. Instead, there is the intensifying "vaccine protectionism" and efforts to undermine trust in the vaccines created in "competitor countries".
There is also a lot more that the international community could do to provide assistance to the least-developed economies. In 2020, official development assistance (ODA) by member countries of the Development Assistance Committee (DAC) (comprises developed economies, including the EU and the United States) amounted to USD 161.2 billion, representing 0.32% of their combined GNI. Initial estimates indicate that within total ODA, DAC countries spent USD 12 billion in 2020 on COVID-19 related activities. As a result, ODA assistance in 2020 increased by 3.5% compared to 2019 and reached its highest level ever recorded. Such an increase, while important in view of the challenges faced by developed economies themselves, falls short of the rising needs of the least developed countries that were hard-hit by the sharp fall in FDI and remittance inflows due to the pandemic-induced restrictions. It has to be noted also, that ODA levels declined in 13 out of 30 members of DAC in 2020.
One of the key initiatives in the context of the assistance of the G20 countries to heavily-indebted developing economies was the provision of debt-relief to cope with the shock of the COVID pandemic. According to the OECD the total debt relief extended by advanced economies in 2020 amounted to USD 541 mn. At the same time, according to China's Ministry of Finance, the Export-Import Bank of China as well as the China International Development Cooperation Agency have suspended debt service payments from 23 countries totalling more than USD 1.3 bn. Overall, the total debt relief provided by China to developing countries under the G20 framework reached USD 2.1 bn, which is the highest among the G20 members in terms of the size of the deferred funds.
Apart from ODA and debt relief there are also gaps in areas such as trade policy, most notably with respect to the lingering (and at times rising) protectionism affecting least-developed economies during the outbreak of the pandemic. The recent World Bank study of the implications of restrictive trade policies during the COVID crisis underscored that least-developed economies could be among the hardest hit. The response of the international community needs to be focused on improving developing countries' market access, as well as the supplies from developed economies of medical equipment and technologies for national healthcare systems.
In the end, "enlightened self-interest" and "invisible hands" as guiding principles have not served the global community well. If the challenge of the current pandemic is ever to be decisively surmounted, it is going to be through a joint response. The hope is that this common effort will be transformational for the global community and will lead to emergence of new pathways and institutions for international cooperation. The changing "superstructure" of technological and material advances will necessitate an evolution in the "base" of human values. The effects of the current pandemic as well as the rising pile of other global imbalances and vulnerabilities are a reflection of the disconnect between the heights of the technical and material advances/ambition and the shaky foundation of the weakening values of international cooperation.
The important point to realize in the context of the current crisis is that it is not a one-off stumbling block on the road to greater prosperity in the future. There are just too many vulnerabilities and road-bumps along the current path that necessitate an outright rethink of the development itinerary. This relates in particular to risks such as cyber-security, inequality and environment/energy security. These fragilities are the opposite side of the advances made by the global community in areas such as computer-science, economic modernization and higher rates of industrialization in the developing world. Further ambitions along these important trajectories will increasingly call for ways to strengthen ethical standards and international cooperation.
From our partner RIAC
Half a Decade On – Reflecting on Russia's Unsung Successes
In 2016, as the incoming World Bank lead economist for Russia, I started writing about Russian economic issues. It is now time to bid goodbye. As a professional analyst of the Russian economy over the last 5 years, I can summarize my experience in one sentence: things in Russia are never as bad as they seem, but they are never as good as they can be, either.
Just in the last 6 years, Russia has managed to attain remarkable macro-stability. Inflation, which was in double digits, is in now in manageable territory. The country is less reliant on oil and gas today than 5 years back. These are no small achievements. On the other hand, as I – and many others have written – sagging potential growth holds progress back. But these issues are well-known. In this final column, I would like to recognize three lesser-known Russian developmental successes that often fly under the radar screen.
First is Russia's increase in life expectancy – from 65.3 years in 2000 to 72.7 years in 2018. This has been mostly due to a drop in the number of deaths caused by non-communicable diseases (i.e. diseases that are not infectious or contagious such as heart attacks and stroke) and external causes (such as road accidents and homicides). Mortality rates for both adults and particularly children have also been decreasing since the 2000s. Even more recently, infant mortality decreased by 36 percent from 2011 to 2017 and maternal mortality decreased by 49 percent in the same period. While the pandemic engulfs us all, it is worth taking a longer-term perspective to recognize legitimate improvements in Russia's life expectancy.
Second is Russia's progress in financial literacy. Russia is no stranger to financial crises. While governments anywhere and everywhere have the primary responsibility in preventing and managing them, an important factor that is only being recognized is the need for individuals to become more informed about making financial decisions.
As an early adopter, Russia has recognized the benefits of financial literacy, and made remarkable strides in increasing literacy across both adult populations and school children. This is thanks to both top-down efforts by the Ministry of Finance and Central Bank of Russia, and bottom-up ones, which have included tapping into schools, libraries, and other community platforms to reach a large and diverse segment of the population. Indeed, Russia was ranked the first among 132 countries in the Child & Youth Finance International Global Inclusion Awards in 2016. It also ranks in the top 10 of G-20 countries for financial literacy.
Third is Russia's progress in improving its tax administration. The history of taxes in Russia hark back to medieval times, with Prince Oleg imposing the first known "tribute" on dependent tribes. Catherine the Great is known to have said "Taxes for a government are same as sails for a boat. They serve to bring her faster into a harbor without flipping over by their burden".
Building on lessons learnt over centuries, Russia today is at the global forefront of tapping technology and real-time source data and has managed to shift from a culture of tax evasion to tax compliance. Tax non-compliance, notably in value-added taxes, for instance, has shrunk from double digits a few years ago to less than 1 percent today, with minimal human involvement. Russia's success in modernization of its tax services is not as well known as it ought to be, but global interest is slowly but steadily growing.
Surely, these achievements are not the end of the road. When it comes to life expectancy, male life expectancy is behind female life expectancy by almost 10 years, and this gap needs to be shrunk. Financial literacy, consumer protection, and safeguards for privacy and data protection need to keep pace as cryptocurrencies and digital fraud become more commonplace. And gains in tax administration may be washed out without complementary tax policies. Yet, these unsung successes deserve more recognition, both within and outside Russia.
One of the more unusual analysis the World Bank undertook was to figure out how wealthy is Russia. We found that Russia's wealth lies not in its abundant natural resources (as important as they are), or its physical infrastructure (as mighty as some of it may be). Rather, Russia's wealth derives from the ingenuity and creativity of its people. Indeed, almost half of all Russia's wealth derives from its human capital — the cumulative experience, knowledge, and skills of Russians. Only then is it followed by physical capital (about a third), and natural capital (about a fifth). Anecdotally too, I can reaffirm that to be the case. In my interactions with students in various universities and high schools, I have witnessed their keen engagement, their sharp and pointed questions, their sense of humor, and above all, a passion to improve their country. I am indeed privileged to have played a small role in this journey.
PS: There is one other area I would like to draw your attention to, and that is climate change. While the politics are what they are, the science and economics are undeniable. In Russia, in addition to federal initiatives, it is encouraging to see positive signs emerging from within Russian regions, such as Sakhalin and Murmansk, which are vying to become carbon-free zones. As I had written earlier, the one mistake not to make about Russia is to treat it as a single unit of analysis. Doing so would be like being unaware that a Matryoshka doll is not empty! Indeed, Russian regions may be at the forefront of addressing climate change and we might be in for a (pleasant) surprise – this space is therefore worth keeping on an eye on.
First appeared in the Russian language on Kommersant.ru via World Bank