Russia invites African leaders to Sochi Summit
Russia has finally announced that it would host African leaders and corporate business tycoons in a high-level October summit in Sochi, south coastal city, to roll out a comprehensive agenda and strategy aimed at raising the existing overall Russia's economic profile in Africa, St Petersburg based Roscongress, the official organizer of the October summit, said on its website.
It is currently collaborating with the Russian Ministry of Industry and Trade, the Russian Ministry of Foreign Affairs, the Russian Export Center and the African Export-Import Bank in organizing the forthcoming business summit.
Roscongress is a non-profit foundation that has grown into a high-profile organization and gained recognition as an effective organizer of the most important business conventions and exhibitions, both in Russia and beyond.
Anton Kobyakov, an Advisor to the Russian President, said that the Russia-African summit primarily seeks to deepen understanding of the business climate, accelerate investment and partnership possibilities in Africa.
"The upcoming summit will be unique in the history of relations between Russia and African countries, and will plot the vector for the further development of bilateral and multilateral contacts for decades to come," he said.
In his contribution, Professor Benedict Oramah, President and Chairman of the Board of Directors of the African Export-Import Bank (Afreximbank), explicitly noted that Russia had the necessary capabilities and, most importantly, the experience and professionalism of its people who could support in these efforts in consolidating the relations.
Russia, by holding various events regularly, would provide an additional impetus for the development of trade and investment opportunities for both countries.
Quite recently, Vyacheslav Volodin, the Chairman of the State Duma, told an instant meeting held with the Ambassadors of African countries in the Russian Federation, that Russia would take adequate steps to deliver on pledges and promises with Africa countries. "We propose to move from intentions to concrete steps," he said.
Russian Foreign Affairs Ministry has expressed optimism and full-fledged support.
"It is evident that the significant potential of our economic cooperation is far from being exhausted and much remains to be done so that Russia and Africa know more about each other's capacities and needs," Foreign Affairs Minister Sergey Lavrov acknowledged in the current Russia's relations with Africa.
He explained further that arranging an event of such a scale with the participation of over fifty heads of state and government required most careful preparation, including in terms of its substantive content and equally important was African businesspeople who have been looking to work on the Russian market.
"The economic component of the summit has a special significance as it would be of practical interest for all the parties. As such, specific Russian participants in bilateral or multilateral cooperation should be identified, which are not only committed to long-term cooperation but are also ready for large-scale investments in the African markets with account of possible risks and high competition," Minister Lavrov noted in an interview.
For decades, Russia has been looking for effective ways to promote multifaceted ties and find new strategies of cooperation in energy, oil and gas, trade and industry, agriculture and other economic areas. Undoubtedly, holding a Russia-African summit would help deepen economic cooperation on the full range of spheres in Africa.
Modest results of the meeting in Geneva
Presidents Joseph Biden and Vladimir Putin met in Geneva on Wednesday, June 16. Both separately noted that the talks went well. "There's been no hostility," Putin said. "On the contrary, our meeting took place in a constructive spirit." Biden meanwhile declared "the tone of the entire meeting… was good. Positive."
The spirit may have been constructive and the tone positive, but no major step forward was made to reset the chronically strained relations between Moscow and Washington. Although the meeting went as well as could be expected, major differences remain on a range of issues, including cyberattacks and human rights.
Putin rejected accusations Russia was involved in cyberattacks against U.S. institutions and declared that the U.S. government was the main offender in this area. On human rights he said that the U.S. supports opposition groups in Russia in order to weaken it, since Washington openly sees Russia as an adversary. Putin reiterated that Moscow did not see domestic politics as up for negotiation or discussion. He also said that pro-Trump demonstrators who stormed the Capitol on Jan. 6 were merely expressing reasonable political demands, for which they now faced punitive jail terms.
For his part Biden ensured the summit would be seen as the opposite of Donald Trump's notably cordial meeting with Putin in Helsinki three years ago. He said that he had pressed the Russian leader on a range of issues, such as human rights, and that he would continue doing so. "No President of the United States could keep faith with the American people if they did not speak out to defend our democratic values, to stand up for the universal rights and fundamental freedoms that all men and women have, in our view," Biden said he told Putin. "That's just part of the DNA of our country… It's about who we are."
On the modest plus side the two leaders agreed that their ambassadors, who were recalled amid the rising tensions, should return to their posts in the near future. In addition, the U.S. and Russia would start "consultations" on cyber-related issues. As for the overall tone of the meeting, the Russian president paraphrased Leo Tolstoy by saying "there is no happiness in life only glimmers of it. Cherish them."
"I think that in this situation, there can't be any kind of family trust," Putin concluded. "But I think we've seen some glimmers."
Media commentary around the world reflected one common theme: at least it is reassuring that there is a dialogue. "The US-Russian summit in Geneva confirmed the low expectations for the meeting," commented the Neue Zürcher Zeitung, Switzerland's leading daily:
There were hardly any concrete agreements, but at least the American president is no longer inviting attack from his Russian counterpart. The chorus of commentators was pretty unanimous in the run-up to the summit from Moscow to Washington: There was no significant room for concessions or a change of strategy, either on the American or on the Russian side. The expectations therefore had to be set extremely low.
These low expectations were noted by the Frankfurter Allgemeine Zeitung as well, which found it encouraging that the meeting lasted considerably longer than expected. The paper also thought it a hopeful sign that "the Russian President, who had already made the Pope and the British [sic!] Queen wait, arrived on time."
"The summit flowed along conventional diplomatic lines:" wrote The Guardian; "a handshake, several hours of intensive talks and separate press conferences afterwards. The ghost of Helsinki was exorcised." According to the British daily, the obvious and easy "deliverables" were achieved:
"One was to normalise the situation of Russia and America's ambassadors…
"There will also be consultations between the US state department and the Russian foreign ministry on a range of issues including the Start III nuclear treaty, due to expire in 2024, and cybersecurity."
The Russian media, unlike their Western counterparts, emphasize that one area of agreement in Geneva concerned the implementation of the Minsk agreements. The daily Rossiyskaya Gazeta noted Putin's statement that Biden agreed with him that the Minsk agreements should be at the heart of the settlement in Ukraine. Quoting Peter Kuznick, professor of history at American University, the paper notes the summit was an important step in the right direction for both sides. No one expected a breakthrough, he said, but the two leaders respectfully and clearly indicated their interest in finding possible areas of common interest:
Both presidents understood each other's 'red lines' and marked them more clearly. Their summaries after the meeting did not contradict, but rather emphasized and complemented each other. It seems to me that Putin was speaking to the whole world, while Biden spoke more to an audience within America, with an emphasis on human rights.
Considering the current state of bilateral relations, the Geneva summit is the maximum that could be expected. All that was deemed possible, but not obligatory, did happen, Professor Fyodor Lukyanov of Moscow's School of Economics noted.
The conversation was businesslike and informative. This means that from the insane phase we've had in recent years, with normal relationship replaced by sheer hysteria, we are moving into a phase of more structured rivalry… The summit only outlined a way out of the impasse. Now we have to do all the work that is normally done before the summit. Since it was not done this time, solid steps will be prepared for some future milestone.
Prior to this meeting, Washington strengthened Russophobic sentiments in countries that follow American foreign policy. The peak of Russophobia was represented by the events in the Czech Republic, Bulgaria, but also by a number of other states which adjust it`s foreign policy to Washington's foreign policy. Bearing in mind that at the moment relations between Washington and Moscow are not friendly, under American command, that kind of states accuse Russia constantly, including for events that happened years ago.
Biden-Putin Geneva Summit: Even A Little More Than Nothing Means A Lot
Was the, with little expectations, but a lot of combinations and nervousness, awaited summit of the Presidents of America and Russia, a failure? It was not. And can it be described as a success, as a breakthrough from the winter of a renewed Cold War? Again – no! So what was this summit then, what – if anything – did the Geneva meeting bring?
It was an attempt that could not be written off as a complete failure, it was an indication that – as President Biden said – there is no alternative to face-to-face talks. And it was a hint of hope that the two great powers, one a superpower and the other much more than a regional power, as President Obama mockingly called it, might be able to set out to identify common interests and work together in those areas, as well as find ways and methods. to resolve what is in dispute in their relationship. Where we should not forget the saying by Lev Tolstoj, quoted during his press conference by President Putin: "In life there is no hope, there is only a promise of hope."
And it is that promise of hope, what we can call the only tangible result of the summit which lasted about three and a half hours, instead of the announced five to six. Of course, this will fuel new speculations and different interpretations from those that Biden was tired and lost the concentration, to the one that the participants reached a deadlock but – not wanting to make things even worse, than they already are – simply stopped.
Of the concrete results, the world has learned only one, just one: two states are returning their ambassadors to their places: the Russian ambassador is returning to Washington, and the American to Moscow. Everything else remained in the domain of what Biden defined, correcting one journalist who aggressively asked him: "And how can you be confident, that . . .?". He said, namely: "I did not say I'm confident, but we 'll see." And what we should see is the continuation of talks on the control and hopefully arms reduction (nuclear in the first place), the formation of a working group between the two countries that would deal with the cyber attacks, so-called hacking. Then (and again the announcement!) the possibility of talks on the exchange of arrested American citizens in Russia, ie Russians in America, as well as the approach to the problem in Ukraine based on the agreement from Minsk (confirmed by both presidents!). And what is particularly important: a joint effort to achieve strategic stability.
About this and only about this, not about the whole meeting, a joint statement by the two Presidents was published: "The extension of the New START agreement demonstrates our commitment to the control of nuclear weapons. Today, we reaffirm the principle that nuclear war cannot be won and that it must never be fought . "It may not seem like much, but it is. Today, it is!
Both sides agreed, and the two presidents held separate press conferences, that the talks took place in a constructive atmosphere and that there were no threats from either side. Putin described Biden as a sensible and experienced politician, and Biden skillfully avoided journalistic insistence on how he explained to Putin why he called him a killer : "My explanation was good enough for him and that's enough for me." On the other hand, the pragmatic Putin indirectly referred to Biden's statement, quoted so many times, that, looking Putin in the eye at a previous meeting, he concluded that he had no soul. "We do not have to look each other into eyes, searching for the soul, nor do we have to make eternal friendship", said Putin.
A confirmation that it was a summit convened with no great expectations is the fact that neither Putin invited Biden to Moscow, nor was Putin invited by Biden to Washington. But, and again, even a little more than nothing, is much, especially when we take into account the circumstances in which the Geneva summit was held and all that happened in previous years.
Of course, the US side "recited" their compulsory program of complaints regarding Russia's violations of human rights, including the statement that the deaths in jail of opposition leader Navalny would be "a disaster" for relations of the two countries. In doing so, Biden went a little too far, arguing that the struggle for human rights is something that is part of the American being, "it's us," consciously forgetting that the United States from their beginnings until the sixtieth of the last century denied basic human rights, initially even freedom, to all its colored citizens, that the first unit composed of colored Americans enlisted in the U.S. Army only in World War II (but separately from whites) , and that cases of racial discrimination even today happen practically on daily basis. Putin, as it could have been expected, used this at his press conference to counter every question related to the human rights in Russia (what was by CNN, not denying anything of what Putin said, proclaimed as a return to the methods of Soviet propaganda). Too bad no one remembered to ask what the consequences would be and for whom if Julian Assange would die in jail.
Almost "under the radar" passed a significant concession made by the United States, ie the deviation from their previous position. The intention (however, this is just the announcement) to form a working group of the two countries to deal with the cyber attacks means that in silence the accusations that such attacks were staged by Russia, the Russian secret services, and even Putin himself, were abandoned.
The atmosphere, not only the one in which the Geneva summit was held, but the one in the Western world, could be deduced the most from the behavior of journalists who were questioning the two presidents. It is neither uninteresting nor unimportant to mention that American journalists could have been present at Putin's press conference, while Russian journalists were banned from Biden's. press conference. But it was these American journalists who behaved at both press conferences like barking dogs (which is not to say anything bad about dogs). In their questions they insisted on confrontation, on the continuation of confrontation ( "Have you threatened to use military force ? ", was one of the questions to Biden). One of the most evident examples of pre-prepared questions, no matter what, and certainly regardless of the facts, was the one about Russians demanding that journalists of Radio Liberty (the Russian version of Radio Free Europe) register as "foreign agents ". Putin, namely, previously explained, and it is a matter of common knowledge to anyone who is familiar in the media scene, that it were the Americans who first demanded that Russian journalists in the United States register as foreign agents. Then, and only then did Russia introduce the same for the American journalists working there.
But obviously it is true that what one can do, another cannot do. Along with the sad statement that a large part of the journalists in the West, consciously or not, accepted to be turned into a propaganda weapon of the ruling.
So it is not at all impossible that Biden, although "secured" by the presence of his experts, from the Secretary of State to the Chief of the Joint Chiefs of Staff, as well as with a separate press conference, will experience in America something similar , albeit in a milder form, to what befell Trump after his talks with Putin in Helsinki. Obviously, there are strong forces in the United States (which then influence the behavior in the first place of the Atlantic Pact, but then the European Union too), which are not interested in peace and understanding, which base its existence on confrontation, on the existence of enemies. Real, or imaginary – it doesn't matter. And obviously there is a propaganda apparatus that serves them. They simply cannot like Biden's statement that his agenda is not against Russia, but for American people.
But if that statement becomes what will make the summit memorable (in the city of peace, as the Swiss president said while welcoming Biden and Putin), then it is entirely justified to say that the meeting, which was by no means spectacular, which lasted shorter. than it was expected, which did not result in any key breakthroughs in any area, was not in vain. Because, if there is a President in the White House whose program is not to "work against Russia" and if Putin knows that now, then there is a chance that the world will move away from the edge of general chaos into which it is inevitably pushed by the worsening American-Russian relations. Then there is, as Tolstoy would say, a promise of hope.
*The first superpowers summit that, Mr. Jakic personally covered was a Carter – Brezhnev meeting in Vienna 1979.
Biden pushed China and Russia to rebel against one other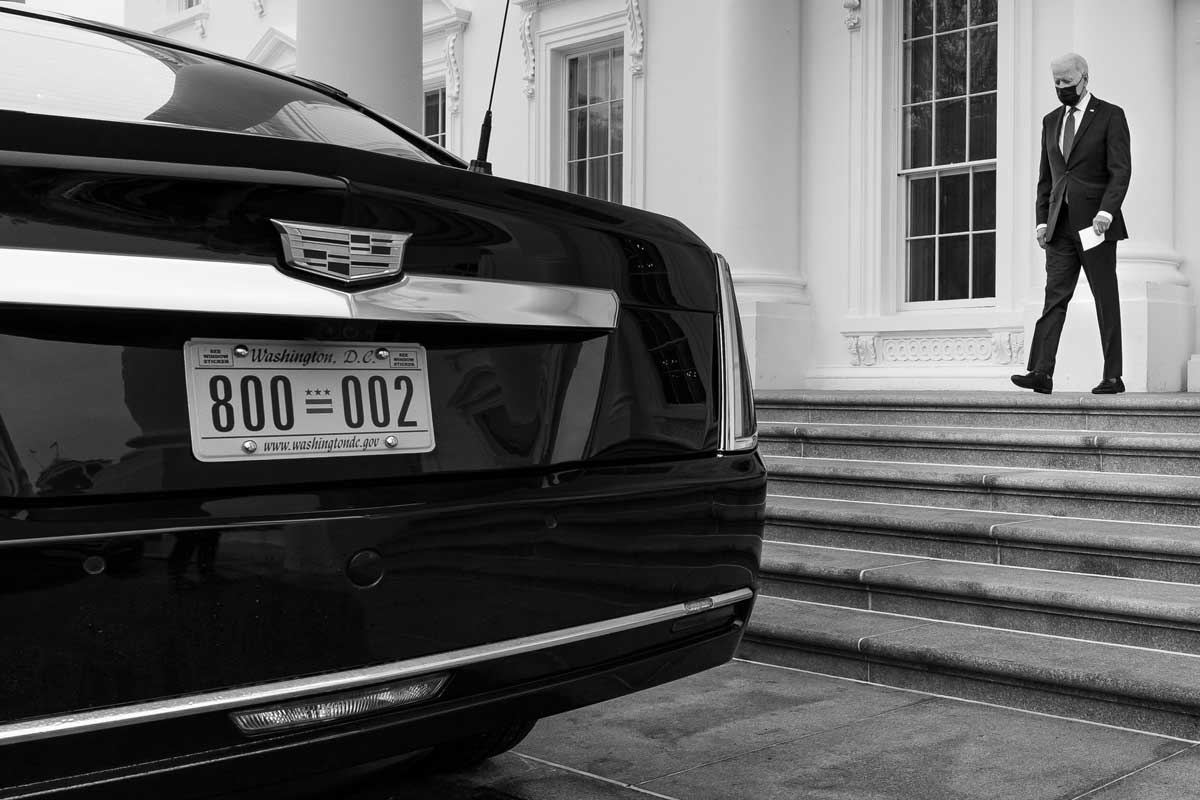 Biden's anti-China measures have been increasingly regular in recent years. He not only continued to encircle China with his Asian and European friends, but he also began with Russia's ideals. Biden used the occasion of the US-Russia meeting to instigate Sino-Russian ties, encouraging China and Russia to be "anti-objective" in order to cause difficulty for China. However, Biden's wishful thinking is clearly incorrect, because Putin has already demonstrated through actual acts that he will not be duped by Biden.
According to a transcript of the press conference posted on the White House website, Biden stated after meeting with Putin that he felt the last thing Putin wanted to see was a cold war with the US. When discussing this problem, Biden brought up China, portraying it as a "danger" to Russia. Biden stated that China is currently expanding, whether economically or militarily, and that China has "big objectives." Russia's economy is suffering and needs to grow. As a result, he does not believe Putin desires a cold war with the United States.
In reality, Biden has already provoked Russia on a number of topics. At this point, he abruptly shifted his advantage to Russia. There must be something odd going on. Prior to the arrival of the US-Russia summit, Biden is said to have stressed his desire to build a "solid and predictable" relationship with Russia. Some experts say Biden wants to soften his ties with "established competitors," such as Russia, before focusing on the "new strategic competitor," China.
At the time, Biden wanted to focus not just on fixing China's difficulties, but also on enlisting Russia's assistance in dealing with China. However, Biden obviously misjudged the extent of China-Russia relations while overestimating the US's own affinity to Russia.
Prior to the meeting, Putin stated in an exclusive interview with US NBC that Russia does not consider China to be a danger. China is a friendly country that has not declared Russia an adversary, as the US has. Putin also stated that due to the nature and quality of Sino-Russian ties, Russia will not be concerned about China's development.
In reality, not just Putin, but many officials from both countries have jointly confirmed China and Russia's deep relationship. Previously, Russian Foreign Minister Sergey Lavrov claimed that Sino-Russian ties are at their highest in history. Wang Yi, China's State Councilor and Foreign Minister, also stated that the "China-Russia combination" is as strong as a mountain. The more volatile the globe, the closer China-Russia collaboration. Take a strong step forward. In contrast to Russia and the United States, Putin has stated unequivocally that Russia-US ties have reached a low point in recent years.
Under these conditions, it is nearly difficult for Biden to effectively instigate ties between China and Russia. Furthermore, China and Russia have demonstrated through actual actions that the two countries' relationship is extremely excellent, and the two sides aim to expand friendly cooperation in other areas.
Rogozin, President of the Russian National Aerospace Corporation, stated that China and Russia are considering collaboration with a variety of parties to create an international lunar research station, and he also stated that Russia may send astronauts to China's space station. Whether Putin provided the reassurance in person or by other means, it is sufficient to demonstrate that Sino-Russian ties are quite cordial, and there is no place for Biden to succeed. So Biden believed he could persuade Russia to negotiate with China with only a few words.
He was very naïve back then. Rather of wasting time worrying about some pointless and highly dull things to deal with China, Biden should focus on his own health, particularly cognitive problems. After all, he "cannot tell the difference between Trump and Putin." Based on the existing circumstances, Biden should not be expecting any brilliant proposals for the future growth of the United States.