Global Businesses Launch Partnership for Global LGBTI Equality
An ambitious new global partnership to accelerate inclusion for lesbian, gay, bisexual, transgender and intersex (LGBTI) people – the Partnership for Global LGBTI Equality – was announced today at the World Economic Forum's Annual Meeting in Davos.
Discrimination based on sexual orientation and gender identity not only violates universal basic human rights, it also adversely impacts the long-term economic prospects of individuals, businesses and countries. A 2017 UNAIDS study estimated the global cost of LGBTI discrimination at $100 billion per year. Businesses have an important role to play in respecting and protecting human rights through fostering workplace inclusion for LGBTI people.
To advance this agenda, a consortium of leading multinational companies (Accenture, Deutsche Bank, EY, Mastercard, Microsoft, Omnicom, Salesforce), in collaboration with the World Economic Forum, is launching a global multistakeholder initiative to help business accelerate the inclusion of LGBTI people globally.
The United Nations LGBTI Standards of Conduct establishes the human rights and policy operating model framework for companies. To help business leaders realize LGBTI equality and inclusion for their global workforces, the Partnership for Global LGBTI Equality will operationalize the United Nations LGBTI Standards. By 2020, the project will:
Enlist 50-100 companies from World Economic Forum members and beyond to join the Partnership for Global LGBTI Equality to implement UN LGBTI Standards
Create a due-diligence framework for corporations to use in assessing the alignment of their policies with the Standards and to better understand the practical impact of their policies on LGBTI people.
Develop a repository of LGBTI best practices and case studies from companies across multiple sectors, sharing insights and information on effective strategies, policies and processes for gathering the information needed to ensure LGBTI people are not being discriminated against when it comes to hiring, retaining and promoting employees.
Encourage new cross-sectoral and multi-stakeholder collaborations.
View from the C-Suite:
"The companies involved in this initiative are leading by example when it comes to the rights of LGBTQ people in the context of employment, and I support their efforts to extend the initiative to a greater number of private sector actors, as well as to engage with civil society"—Michelle Bachelet, United Nations High Commissioner for Human Rights
"LGBTI inclusion is not only the right thing to do from an interpersonal point of view, it is also a business imperative because CEO's recognize that a culture of equality creates trust, innovation and therefore business growth. As business leaders we need to set the right tone at the top and combine this with concrete actions to stimulate LGBTI grass roots networks in our companies and policies that ensure equality across the entire organization. Twenty-five percent of our people at Accenture are now active, visible and vocal allies to the LGBTI community – but we cannot effect change on our own. Now, more than ever, is the time for business to step up! – Sander van 't Noordende, Group Chief Executive Products at Accenture.
"Deutsche Bank congratulates the World Economic Forum for making LGBTI issues part of their agenda. We are proud to support this work. We believe that if we take an inclusive approach to different perspectives and identities, we become more meritocratic, attract and retain a rich diversity of talent, and make better business decisions. While we recognize there is more work to do across businesses, institutions and communities, we are steadfast in our commitment to doing our part. The focus of the WEF on LGBTI issues will underline the value to the global economy of a more inclusive society." – Karl Von Rohr, President, Member of the Management Board, Deutsche Bank AG
"EY is honored to be one of the founding members of this initiative and commends the World Economic Forum for making LGBTI equality and economic inclusion a top priority. When you have an inclusive culture where everyone is valued equally and feels they can be the best version of themselves, you can fuel innovation, solve complex challenges and achieve better results. By advancing this agenda in our global workplaces, multinationals can create a ripple effect that promotes societal change." – Beth Brooke-Marciniak, EY Global Vice Chair – Public Policy
"At Mastercard, we are laser focused on creating a culture of decency, inclusion and belonging where employees feel valued and respected because of their diversity – not in spite of it. When done right, it inspires a passion and pride that drives innovation and better business results. This partnership shines an important spotlight to help others realize that acceptance matters to their people, their businesses and the world." – Randall Tucker, Chief Inclusion Officer, Mastercard
"For more than 30 years, Microsoft has actively worked on LGBTI issues on behalf of our employees worldwide. We applaud the World Economic Forum's new Partnership for Global LGBTI Equality and look forward to putting our commitment into action to advance equality everywhere we work and live."– Brad Smith, President and Chief Legal Officer of Microsoft
"Omnicom is committed to fostering diverse and inclusive workplaces where all employees, regardless of sexual orientation or gender, feel comfortable and confident in bringing their whole selves to work. Across our global network of communications and marketing consultancies, we promote awareness, acceptance and advocacy of the LGBTI community by engaging the community and its allies and creating opportunities for leadership, visibility, community involvement, networking and business development. It's an honor to serve as a founding member of this important initiative to lay the groundwork for worldwide acceptance and inclusion of the LGBTI community in the global workforce."—Tiffany R. Warren, Senior Vice President and Chief Diversity Officer for Omnicom Group
"Salesforce is committed to advocating for equality in the communities we serve and believe that business is a powerful platform for social change. We have and will continue to use our voice to advocate for LGBTQ rights, and are inspired by the potential lasting impact of this multi-stakeholder partnership. We are proud of WEF for their leadership, and of our founding partners for making this a priority. Together, we will build a more inclusive society and drive equality for all." – Tony Prophet, Chief Equality Officer, Salesforce
"According to the Forum's Global Competitiveness Report, open, inclusive and diverse societies are also more innovative, which in turn leads to greater economic growth. Through this project we aim to provide a platform for leaders from the private sector to accelerate process towards LGBTI inclusion globally,"—Saadia Zahidi, Member of the Managing Board and Head of the World Economic Forum's Centre for the New Economy and Society.
This initiative forms part of the World Economic Forum's Centre for the New Economy and Society in collaboration with the World Economic Forum's Civil Society team.
UNIDO and Switzerland expand cooperation to support cocoa value chain in Nicaragua's mining triangle
LI Yong, Director General of the United Nations Industrial Development Organization (UNIDO), and Federal Councillor Ignazio Cassis, Foreign Minister of the Swiss Confederation, have signed an agreement for a second phase of PROCACAO, a project to improve the productive and organizational capacities of cocoa producers in the so-called mining triangle in the northeast Nicaragua.
With a budget of US$4.845m over four years, the project will increase the productivity and competitiveness of actors along the cocoa value chain. By the end of the project, the income of at least 1,250 cocoa-producing families will have increased, as will the overall production of cocoa. Eighty per cent of producers will be certified with the Rainforest Alliance seal.
To obtain these results, the project is built on the dialogue with the main investment companies and the public sector; the project supports cocoa cooperatives and producers to be able to apply the protocol set up by large private buyers. It will establish agribusiness services driven by young people in order to improve the yield and the quality of the cocoa. Quality certification and best environmental practices will be target to improve and sustain the income from cocoa.
The partnership between UNIDO and the Swiss Agency for Development and Cooperation started in 2015. The first phase of the PROCACAO project achieved impact changes for producers, cooperatives and the cocoa market in the region. In the productive field, relevant technological advances were introduced by incorporating high-quality genetic material in cooperatives, establishing best practices for grafted cocoa, improving post-harvest work and advancing with the UTZ certification process in at least six cooperatives. At the market level, commercial relations were established with the main cocoa buyer present in the country. The commercialization options for fermented dry cocoa were expanded, ensuring the uptake of cocoa in the region.
Today, the scope of the initiative is to be widened even as the environmental challenges have increased. Thanks to the experience gained in the first phase, UNIDO believes that the region will emerge as a player in the international cocoa value chain, demonstrating a sustainable model that is able to integrate women and youth empowerment, as well as preserve biodiversity.
La Paz and Santa Cruz de la Sierra Develop Urban Resilience with World Bank Support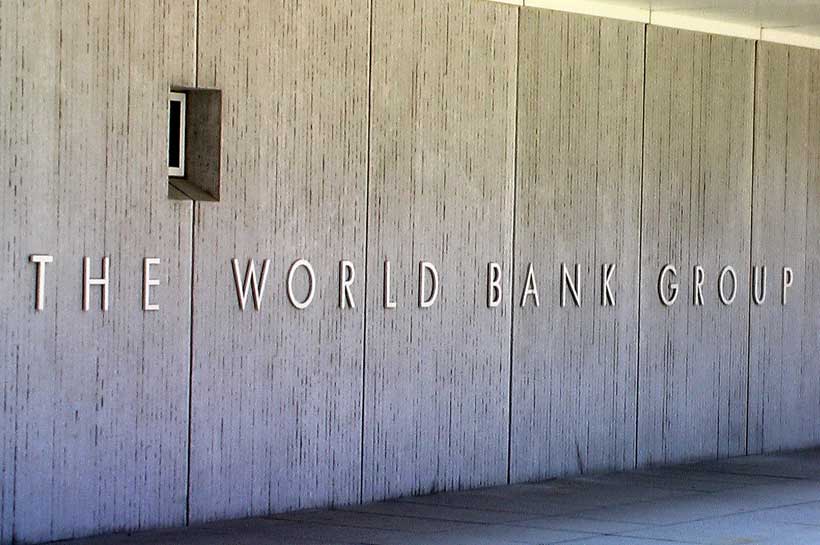 The World Bank Board of Directors approved two loans totaling US$70 million today to support the cities of La Paz and Santa Cruz de la Sierra in their efforts to reduce vulnerabilities to climate risks and to improve living conditions of more than 167,000 residents of lower-income areas of those municipalities.
The resources will be used to develop the resilience of the two cities. They will help strengthen their capacity to reduce and prevent climate risks and provide rapid response to the impacts produced by natural disasters.
The project includes the construction of infrastructure resistant to hydrometeorological phenomena such as mudslides and floods, including improved drainage ditches and river management works. Additionally, the project will improve neighborhoods and public spaces and promote sustainable urban mobility.
"With this project, we reiterate our commitment to Bolivia, and especially to the most vulnerable population, which is always more exposed to climate risks. It is essential for cities to be resilient and protect their inhabitants since, in addition to the dangers families face in emergency situations, their wellbeing suffers and their social advances are threatened," saidMarianne Fay, World Bank Director for Bolivia, Chile, Ecuador and Peru.
Over 20 percent of the Bolivian population, which is responsible for 21 percent of GDP, lives in areas of high climate risk. Therefore, it is crucial for municipalities to strengthen their urban resilience systems with planned investments. In La Paz and Santa Cruz de la Sierra, this need has become increasingly evident given their rapid growth, which has created a variety of challenges.
According to the Mayor of La Paz, Luis Revilla, this loan will enable the municipal government to respond to the considerable social needs in vulnerable areas of the city through interventions in water risk management and stabilization of zones. "This operation responds to a process of short-, medium- and long-term planning that the municipality began many years ago and that is established in Plan 2040, La Paz that We Want. It also reflects the responsible, efficient management of city finances, prioritizing high social impact interventions with a strong resilience component to reduce risks and improve the quality of life of La Paz residents," he said.
"The Santa Cruz municipality works with the World Bank in urban resilience with the purpose of improving the quality and conditions of life of our population and to transform the city with the neighbors' help," stated the Mayor of Santa Cruz de la Sierra, Percy Fernandes Añez. "Four integral and priority projects will be financed: a drainage channel in the 8th ring road – Abasto Wholesale Supply Center, the network of bicycle lanes and upgrading of public space, the revitalization and protection of the ecological cordon and construction of the Metropolitan Park along the Piraí River, and the renovation and improvement of the Historic Center. These projects will become references and models of urban and social development, in order to be replicated throughout the city and at national and international levels," he added.
The preparation and negotiations of the Urban Resilience Project, financed by the World Bank, began in 2018. This process was completed last January, when the previous agreements were approved.
In an effort to support project implementation and expand capacities to invest in the development of resilience of Bolivian cities, the World Bank and the Swiss State Secretariat for Economic Affairs (SECO) in Bolivia are planning joint technical assistance activities with the municipalities and the national government.
The implementing agencies of the loans will be the Autonomous Municipal Government of La Paz (GAMLP), which will receive US$20 million, with a maturity date of 18 years and a six-year grace period; and the Autonomous Municipal Government of Santa Cruz de la Sierra (GAMSC), which will receive US$ 50 million, with a maturity date of 15 years and a five-year grace period.
The resources correspond to investment financing from the International Development Corporation (IDA), an entity of the World Bank Group.
Haitian leaders urged to end political impasse
Leaders in Haiti must step up and end the political impasse between President Jovenel Moïse and a surging opposition movement that has paralyzed the island nation since July 2018, the top UN official there said on Thursday in a briefing to the UN Security Council in New York.
UN Special Representative Helen La Lime updated ambassadors on latest developments in the prolonged divide which has left Haiti without a functioning government, deflated the economy, and fueled insecurity.
"Haiti is about to enter in its second year with a caretaker government, its economy is forecast to sink deeper into recession, and 4.6 million of its citizens are now estimated to require humanitarian assistance," she said, speaking via videoconference from the capital, Port-au-Prince.
"To avoid a greater deterioration, Haitian leaders need to rise to the occasion and commit to a way out of this impasse that will best serve the interests of their people."
Threat of prolonged stalemate
Ms. La Lime was introducing the first report on the UN Integrated Office in Haiti, which she heads.
Known by the French acronym BINUH, it was stablished last October, following the end of 15 years of UN peacekeeping operations.
Its mandate includes strengthening political stability and good governance.
During the past months, Ms. La Lime and international partners the Organization of American States and the Holy See have been supporting negotiations to forge consensus on a political agreement.
However, talks failed to yield progress on the formation of a new government and the designation of a "consensual" Prime Minister by the President.
"The lack of agreement on this matter, as well as on the remaining length of President Moïse's term, threatens to needlessly prolong a situation that has already lasted too long," she told the Council.
'Rising tide of cruelty'
In the interim, Haitians are being subjected to widespread human rights violations as armed gangs now control around a third of the country, generating "a rising tide of cruelty," according to Marie Yolène Gilles, Executive Director of the non-profit Fondasyon Je Klere, who also spoke from the capital city.
"We have witnessed odious killings, decapitations, rapes, robberies, embezzlement and the diversion of supplies, abductions and kidnappings," she reported, later adding "we have death squadrons, and that's a form of state terrorism."
As Ms. La Lime told ambassadors, the ongoing impasse and economic troubles risk further affecting the integrity of the national police and other key institutions.
New chapter in UN collaboration
Haiti's modern history has been characterized by recurring cycles of political and socio-economic crisis.
They have been rooted in factors such as poverty, gender inequalities, limited access to basic services, natural resource depletion, gang activity, corruption and impunity, said Ms. La Lime.
While the road to improved governance will be difficult, the deployment of the new UN office should see deeper and more targeted collaboration with the country, she said.
Success will be measured by progress in six areas. Besides facilitating political consensus, strengthening the police and justice sectors, and addressing unemployment and other grievances, benchmarks also focus on addressing gang violence and promoting human rights.
"Only through a combination of strong national will and steadfast international support can Haiti surmount the multifaceted crisis with which it is contending," said Ms. La Lime.
"I remain confident that the United Nations, in its new configuration, is uniquely placed to help State institutions address the factors that catalyze cyclical periods of instability in the country and ensure that Haiti is once again on the path to stability and sustainable development."