World's human rights watchdog spotlights Afghanistan, Yemen and 12 others
The United Nation Human Rights Council (HRC) kicked off its Universal Periodic Review, or UPR, on Monday at the Palais des Nations in Geneva to examine the human rights situation in 14 countries, including Afghanistan and Yemen.
What exactly is the Universal Period Review?
On a rotational basis each four and a half years, all UN Member States undergo an interactive review of their human rights situation – treating all countries equally and allowing them to exchange best practices.
Who conducts the reviews?
As part of a general wave of UN system reforms in 2006, the Human Rights Council was created. It is comprised of 47 UN Member States who are elected by the full 193 membership. While each inspection is led by groups of three randomly chosen countries, called troikas, any State can take part in review discussions.
Just what is an 'interactive review'?
Designated independent experts called "Special Rapporteurs" present information and evidence on specific rights violations to which UN Member States raise questions. Civil-society organizations can also submit questions and evidence through their country's representatives. The State under review is permitted to explain their actions or offer plans to resolve the issues presented. Recommendations are officially made, and, as needed, technical assistance is provided. Each State review lasts about three and a half hours.
Which countries are being reviewed on this rotation?
The UPR sessions take place for two weeks, three times a year, during which 14 countries are reviewed, totaling 42 per year. This year, in its 34th session, the UN Working Group will meet until 1 February to audit Yemen, the former Yugoslav Republic of Macedonia, Vanuatu, Vietnam, the Dominican Republic, Eritrea, New Zealand, Cambodia, Cyprus, Comoros, Slovakia, Chile, Afghanistan and Uruguay with the goal of improving human rights for every person around the world.
Which human rights are assessed?
The UPR assesses the human rights obligations set out in: the UN Charter, the Universal Declaration of Human Rights, the human rights treaties ratified by the reviewed State, and international humanitarian law.
What is the outcome of the review?
In conjunction with the State under review and technical assistance from the UN human rights office (OHCHR), the troika prepares a report summarizing the actual discussion – complete with questions, comments and recommendations, as well as responses from the State being audited. A few days after the review, the report is discussed and adopted at a plenary session of the Human Rights Council.
Is there any follow-up, any accountability?
It is the primary responsibility of the evaluated State to implement the recommendations set out in the adopted report. During its review, the country is expected to provide information on measures it has taken to remedy the situation, and at the next UPR, report on its human rights developments. In consultation with the country concerned, the international community and OHCHR are available to assist and provide technical help.
What happens if a State is not cooperating?
The Human Rights Council can take a series of measures, such as specific investigations; setting up dedicated committees to pressure a non-cooperating Member State; and drawing the world's attention to its unacceptable behaviour.
Free press 'a cornerstone' of democratic societies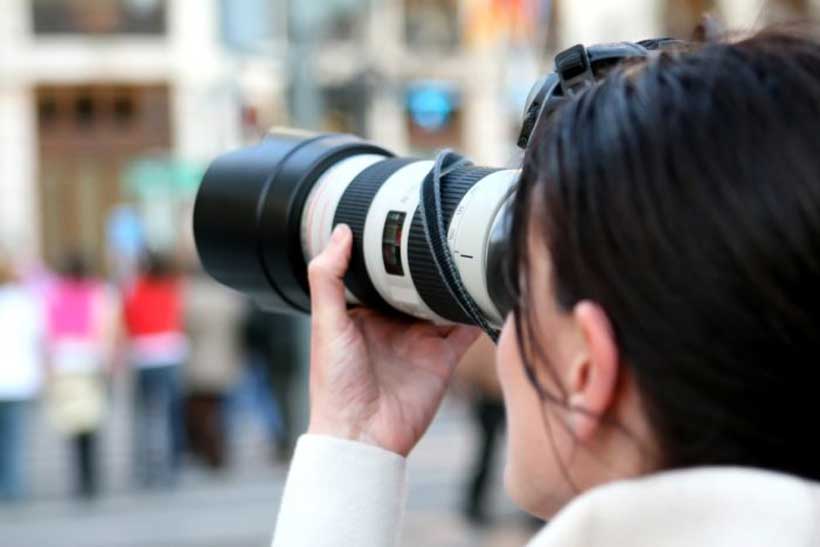 The United Nations Secretary-General on Monday urged governments to "do everything in their power" to support free, independent and diverse media, which the UN's top human rights official highlighted as "a cornerstone of democratic societies".
In a message on World Press Freedom Day, marked annually on 3 May, Secretary-General António Guterres underscored the importance of reliable, verified and accessible information.
"During the pandemic, and in other crises including the climate emergency, journalists and media workers help us navigate a fast-changing and often overwhelming landscape of information, while addressing dangerous inaccuracies and falsehoods", he said.
"Free and independent journalism is our greatest ally in combatting misinformation and disinformation."
Mr. Guterres also noted the personal risks journalists and media workers face, including restrictions, censorship, abuse, harassment, detention and even death, "simply for doing their jobs", and that the situation continues to worsen.
The economic impact of the coronavirus pandemic has hit many media outlets hard, threatening their very survival, he added.
"As budgets tighten, so too does access to reliable information. Rumours, falsehoods and extreme or divisive opinions surge in to fill the gap", the Secretary-General said, urging all governments to "do everything in their power to support a free, independent and diverse media".
Contributing to humanity's well-being
Michelle Bachelet, UN High Commissioner for Human Rights, also highlighted the importance of free, uncensored and independent press as "a cornerstone of democratic societies", conveying life-saving information, improving public participation, and strengthening accountability and respect for human rights.
"Around the world, people have increasingly taken to the streets to demand their economic and social rights, as well as an end to discrimination and systemic racism, impunity, and corruption", she said.
However, journalists fulfilling their fundamental role of reporting on these social protests have become targets, with many becoming victims of unnecessary and disproportionate use of force, arbitrary arrests, and criminal prosecution, Ms. Bachelet added.
In addition to dissuading other journalists from critically reporting on relevant issues, such attacks weaken public debate and hamper society's ability to respond effectively to challenges, including COVID-19, she said.
World Press Freedom Day
Marked annually on 3 May, World Press Freedom Day celebrates the fundamental principles of press freedom. It is also an occasion to evaluate press freedom globally, to defend the media from attacks on their independence, and to pay tribute to journalists who have lost their lives in the exercise of their profession.
The date marks the adoption of the landmark Windhoek Declaration for the Development of a Free, Independent and Pluralistic Press at a UN Educational, Scientific and Cultural Organization (UNESCO) conference in the Namibian capital, in 1991.
This year, the World Day focuses on the theme of "Information as a Public Good", affirming the importance of information as a public good, and exploring what can be done in the production, distribution and reception of content to strengthen journalism, as well as to improve transparency and empowerment.
Helping platforms become more transparent
The theme ties in with UNESCO's work to ensure the long-term health of independent, pluralistic journalism, and the safety of media workers everywhere, Audrey Azoulay, Director-General of the UN agency tasked with defending press freedom, said.
"As part of these efforts, we are working to create more transparency on online platforms in areas such as content moderation, while respecting human rights and international freedom of expression rules", she said.
She also highlighted the agency's work to equip people globally with the media and information literacy skills they need to navigate this new information landscape, so they can avoid being duped or manipulated online.
"As we mark World Press Freedom Day, I call on everyone to renew their commitment to the fundamental right to freedom of expression, to defend media workers, and to join us in ensuring that information remains a public good", Ms. Azoulay added.
155 million faced acute food insecurity in 2020, conflict the key driver
At least 155 million people faced crisis levels of food insecurity in 2020 because of conflict, extreme weather events and economic shocks linked in part to COVID-19, a UN-partnered flagship report said on Wednesday.
It's been five years since hunger levels were this bad across 55 countries under review, according to the Global Network Against Food Crises (GNAFC), which noted that 20 million more people went hungry last year than in 2019.
Countries in Africa remained "disproportionally affected", it said, adding that conflict pushed almost 100 million people into acute food insecurity, followed by economic shocks (40 million) and weather extremes (16 million).
Vicious cycle: Guterres
"Conflict and hunger are mutually reinforcing. We need to tackle hunger and conflict together to solve either…We must do everything we can to end this vicious cycle. Addressing hunger is a foundation for stability and peace", said UN Secretary-General António Guterres, writing in the report.
Basing its assessments on the IPC scale for Acute Food Insecurity, the GNAFC network – which includes the UN World Food Programme (WFP) – revealed that the worst-affected countries were Burkina Faso, South Sudan and Yemen.
Across these countries, around 133,000 people were at IPC5 – the highest level of need – and they required immediate action "to avert widespread death and a collapse of livelihoods", the Network's report said.
At least another 28 million people were "one step away from starvation" – IPC4 – across 38 countries and territories, where urgent action saved lives and livelihoods, and prevented famine spreading.
Close to 98 million people facing acute food insecurity in 2020 – or two out of three – were on the African continent.
Not only Africa
Other parts of the world were not spared, with countries including Yemen, Afghanistan, Syria and Haiti featuring among the 10 worst food crises last year.
The authors of the report – the United Nations, the European Union as well as government and non-government agencies – also noted that 39 countries and territories had experienced food crises in the last five years.
In these countries and territories, the population affected by high levels of acute food insecurity (IPC3 or worse) increased from 94 to 147 million people, between 2016 and 2020, the global network said.
It added that in the 55 food-crisis countries and territories covered by the report, more than 75 million children under five were stunted and at least 15 million showed signs of wasting in 2020.
While conflict will remain the major driver of food crises in 2021, COVID-19 and related containment measures and weather extremes will continue to exacerbate acute food insecurity in fragile economies.
Coronavirus impact
"The COVID-19 pandemic has revealed the fragility of the global food system and the need for more equitable, sustainable and resilient systems to nutritiously and consistently feed 8.5 billion people by 2030.
"A radical transformation of our agri-food systems is needed to achieve the Sustainable Development Goals", said the European Union (EU), the UN Food and Agriculture Organization of the United Nations (FAO), the UN World Food Programme (WFP) – founding members of the Global Network – together with the US international development agency, USAID, in a statement.
In March 2021, UN chief Mr. Guterres established a famine-prevention task force, led by UN emergency relief chief Mark Lowcock, along with FAO and WFP and with the support of OCHA and other UN agencies as well as NGO partners.
The Task Force aims to bring coordinated, high-level attention to famine prevention and mobilise support to the most affected countries.
Human rights experts demand UAE provide 'meaningful information' on Sheikha Latifa
United Nations independent human rights experts on Tuesday demanded that the United Arab Emirates provide "meaningful information" on the fate of Sheikha Latifa Mohammed Al Maktoum as well as assurances regarding her safety and well-being, "without delay".
Sheikha Latifa, the daughter of the Emir of Dubai, and Prime Minister of the UAE, Mohammed bin Rashid Al Maktoum, was reportedly abducted while attempting to flee the country in 2018. In February, footage was released that reportedly showed her being deprived of her liberty against her will.
Independent rights experts, including the UN Special Rapporteur on violence against women voiced concern that since the February video, and subsequent official request for further information on her situation, "no concrete information has been provided by the authorities".
"The statement issued by the Emirates authorities' merely indicating that she was being 'cared for at home' is not sufficient at this stage", they added.
The rights experts also said they were troubled by the allegations of human rights violations against Sheikha Latifa, and of the possible threat to her life.
Evidence of well-being 'urgently required'
According to the information received, she continues to be deprived of liberty, with no access to the outside world, they added, noting that "her continued incommunicado detention can have harmful physical and psychological consequences and may amount to cruel, inhuman or degrading treatment".
"Evidence of life and assurances regarding her well-being are urgently required", the human rights experts urged, calling for independent verification of the conditions under which Sheikha Latifa is being held, and for her immediate release.
In addition to the Special Rapporteur on violence against women, the call was made by the members of the working groups on enforced or involuntary disappearances; and on discrimination against women and girls; as well as the Special Rapporteurs on torture and other cruel, inhuman or degrading treatment or punishment; and on extrajudicial, summary or arbitrary execution.
The Special Rapporteurs and Working Groups are part of what is known as the Special Procedures of the Human Rights Council. The experts work on a voluntary basis; they are not UN staff and do not receive a salary. They are independent from any government or organization and serve in their individual capacity.