World's human rights watchdog spotlights Afghanistan, Yemen and 12 others
The United Nation Human Rights Council (HRC) kicked off its Universal Periodic Review, or UPR, on Monday at the Palais des Nations in Geneva to examine the human rights situation in 14 countries, including Afghanistan and Yemen.
What exactly is the Universal Period Review?
On a rotational basis each four and a half years, all UN Member States undergo an interactive review of their human rights situation – treating all countries equally and allowing them to exchange best practices.
Who conducts the reviews?
As part of a general wave of UN system reforms in 2006, the Human Rights Council was created. It is comprised of 47 UN Member States who are elected by the full 193 membership. While each inspection is led by groups of three randomly chosen countries, called troikas, any State can take part in review discussions.
Just what is an 'interactive review'?
Designated independent experts called "Special Rapporteurs" present information and evidence on specific rights violations to which UN Member States raise questions. Civil-society organizations can also submit questions and evidence through their country's representatives. The State under review is permitted to explain their actions or offer plans to resolve the issues presented. Recommendations are officially made, and, as needed, technical assistance is provided. Each State review lasts about three and a half hours.
Which countries are being reviewed on this rotation?
The UPR sessions take place for two weeks, three times a year, during which 14 countries are reviewed, totaling 42 per year. This year, in its 34th session, the UN Working Group will meet until 1 February to audit Yemen, the former Yugoslav Republic of Macedonia, Vanuatu, Vietnam, the Dominican Republic, Eritrea, New Zealand, Cambodia, Cyprus, Comoros, Slovakia, Chile, Afghanistan and Uruguay with the goal of improving human rights for every person around the world.
Which human rights are assessed?
The UPR assesses the human rights obligations set out in: the UN Charter, the Universal Declaration of Human Rights, the human rights treaties ratified by the reviewed State, and international humanitarian law.
What is the outcome of the review?
In conjunction with the State under review and technical assistance from the UN human rights office (OHCHR), the troika prepares a report summarizing the actual discussion – complete with questions, comments and recommendations, as well as responses from the State being audited. A few days after the review, the report is discussed and adopted at a plenary session of the Human Rights Council.
Is there any follow-up, any accountability?
It is the primary responsibility of the evaluated State to implement the recommendations set out in the adopted report. During its review, the country is expected to provide information on measures it has taken to remedy the situation, and at the next UPR, report on its human rights developments. In consultation with the country concerned, the international community and OHCHR are available to assist and provide technical help.
What happens if a State is not cooperating?
The Human Rights Council can take a series of measures, such as specific investigations; setting up dedicated committees to pressure a non-cooperating Member State; and drawing the world's attention to its unacceptable behaviour.
Violence against refugee women surged in 2020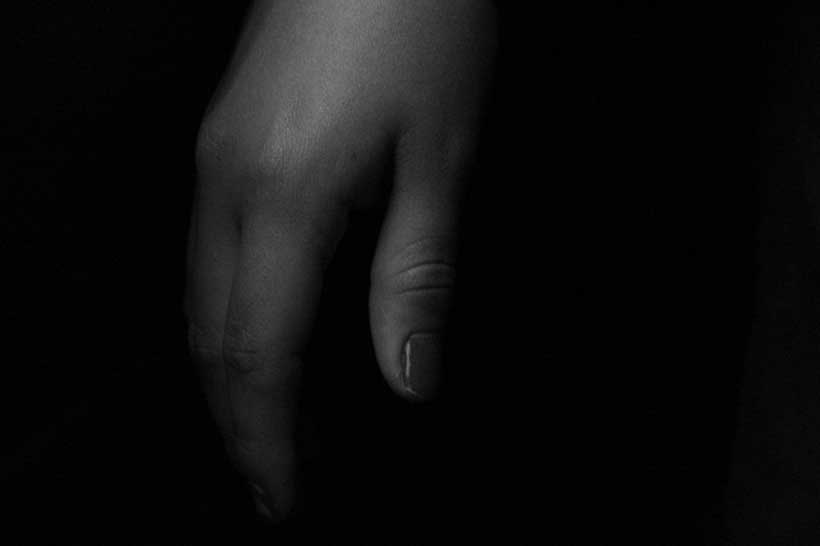 One in five refugee or internally displaced women have faced sexual violence, and the situation continues to worsen globally, the UN refugee agency, (UNHCR), said on Thursday.
On the 30th anniversary of the campaign for 16 Days of Activism against Gender-Based Violence, the UN agency said that there's been a global surge in domestic violence, child marriages, trafficking, sexual exploitation and abuse since March.
"A lethal mix of confinement, deepening poverty and economic duress is unleashing a renewed wave of violence against refugee, displaced and stateless women and girls", UNHCR said in a statement.
Grassroots solutions
To tackle the crisis, the UN agency has called for funding to be scaled up for grassroots projects that focus on prevention and helping victims of gender-based violence.
These include the Myanmar Ethnic Women('s) Refugee Organization where refugee women have joined forces to overcome abuse, reinforcing their role as strong protectors of their families and communities.
For victim Deborah, who lives in Malaysia's capital Kuala Lumpur, violence against women at home was considered a family problem.
"I felt ashamed to share my experience with other people," she said. "I was afraid they would say it was my fault."
Through her work with the community-based organization, Deborah met other women suffering in silence, and when she was invited to help devise and lead a project to support refugee women affected by gender-based violence (GBV), she accepted.
COVID-19 link
UNHCR highlighted that the need for such local, refugee-led projects has become even greater during the COVID-19 pandemic, as lockdowns have taken away refugees' often precarious livelihoods, heightening tensions in households and making it more difficult for international agencies to deliver support services.
UNHCR issued the alert after recording increases in gender-based violence in at least 27 countries.
In the Central African Republic it warned that one gender-based violence incident is recorded every hour.
And in Colombia, similar incidents affecting Venezuelan refugees and migrants have increased by 40 per cent over the first three- quarters of the year, the agency noted.
The financial stress of COVID-19 and a lack of food in households during the pandemic has put women at greater risk from violence at the hands of their partners, UNHCR reported.
This is the case on the Thai-Myanmar border, where refugee women who were already running support services and safe houses for survivors of gender-based violence asked the UN agency for funding, to provide food to families who had lost work owing to the pandemic's economic impact.
Reaffirming its own commitment to addressing gender-based violence across its operations, UNHCR launched an institution-wide policy on GBV prevention, risk mitigation and response, in October.
Spotlight Initiative combats gender-based violence during COVID-19 pandemic
Despite COVID-19 lockdowns and restrictions, some 650,000 women and girls were provided with gender-based violence services through a joint UN and European Union (EU) programme working to stamp out what is arguably one of the most prevalent human rights violations.
This is just one of the achievements detailed in the Spotlight Initiative's impact report for 2020-21, launched in New York on Friday.
Rising to the challenge details how the partners rapidly adjusted programmes during the global crisis to address the shadow pandemic of violence against women and girls.
"COVID-19 continues to exacerbate violence against women and girls in a context of sustained and new backlash against women's rights globally," said Sima Bahous Executive Director of UN Women, which supports governments in achieving gender equality.
"Now more than ever we need concentrated action to protect the gains made and to guard against reversals."
Grassroots support
The Spotlight Initiative is the world's largest targeted effort to end all forms of violence against women and girls.
In addition to scaling up services during the pandemic, it assisted civil society organizations to swiftly adapt to the changing environment and to strengthen online services, such as telecounselling and hotlines.
Funds were also shifted to support more local and grassroots organizations, with $146 million allocated to date.
Targeting men and boys
Additionally, some 880,000 men and boys were educated on positive masculinity, respectful family relationships, non-violent conflict resolution and parenting.
Henrietta Fore, Executive Director of the UN Children's Fund (UNICEF), reported on some of the activities across the globe.
"In Malawi, we are working with community organizations and media partners to raise awareness among educators, young people, and especially boys. These efforts are helping to increase reporting and providing girls and women with faster and more effective support," she said.
Promoting stronger laws
Violence against women and girls, which exists in all societies, is often compounded by other humanitarian crises and has only intensified during the pandemic.
Achim Steiner, head of the UN Development Programme (UNDP), stated that although strong strategies and legal frameworks do not guarantee the end of gender-based violence, "they are essential to making a dent in this global scourge."
For example, the Spotlight Initiative has helped 17 Latin American countries to fully incorporate femicide in their penal codes, and to add clauses that severely punish perpetrators.
"We have also worked with thousands of parliamentarians, for instance through collaborating with UN Women, in setting up a COVID-19 global response gender tracker to try and allow legislators and policy makers to immediately draw, in the midst of the pandemic, on best practices and the ability to actually act on violence against women, and working with well over 1,000 local and grassroots women's organizations," he said.
Taking it forward
To build on achievements so far, the EU and UN have decided to develop a Spotlight Global Platform which combines a knowledge hub, community of practice and "advocacy instrument" grounded in the practical experience gained through the initiative.
Olaf Skoog, Ambassador of the EU Delegation, said even though incidences of violence against women and girls worldwide have been devastating, the partnership has yielded impressive results.
"We always say that if we are to make a better world, it has to start at home. And here at the UN, we are busy on a daily basis trying to resolve the major conflicts of the world. But part of that has to be that we are very effective fighting the violence in our own societies," he said. "And no society is free of this plight."
Investing in UNRWA is 'an investment in peace and hope'
At a "critical conference" supporting the UN agency for Palestinian refugees, Secretary-General António Guterres outlined on Tuesday, the "essential role" it continues to play in generations of lives.
Thanking the Governments of Jordan and Sweden for organizing the pledging conference for the Relief and Works Agency for Palestine Refugees in the Near East (UNRWA), the UN chief pointed out the agency's many accomplishments.
In addition to providing more than half a million children with high quality education, investing in human development and offering "lifelines of hope and opportunity", UNRWA has also enabled many of its beneficiaries to "make extraordinary contributions to their communities and to the world at large", he said.
"An investment in UNRWA is an investment in peace and hope", spelled out the top UN official.
Protection and support needed
UNRWA also plays a pivotal role in promoting regional stability, according to the UN chief, and yet, despite that UN Member States have agreed on its comprehensive mandate for decades, Mr. Guterres reminded that it continues to face an existential crisis.
"We need to protect UNRWA from being used as a political pawn – and focus on its ability to carry out its General Assembly mandate and its unrelenting commitment to humanitarian principles and shared UN values", he underscored.
And, lacking sufficient funding, the UN agency also is being prevented from assisting Palestine refugees in a predictable way.
"These recurring funding crises have led UNRWA to introduce austerity measures. But these have reached their limits", said the UN chief, stressing the need for "adequate resources, including human resources".
Short- and long-term funding asks
To address this, the Secretary-General has asked the General Assembly for additional posts from the UN Regular Budget and made two specific requests to the conference.
The first was to bridge the immediate funding gap to keep UNRWA's essential health, education and services active.
"A disruption of services and salaries would have a crippling impact – especially in a region already struggling with the consequences of the pandemic", he said.
Secondly, he urged Member States to step up longer-term commitments and solidarity and to match the generosity of the countries that host Palestine refugees.
"We need to collectively find a path towards more predictable, sufficient and sustainable funding for the agency, including through multi-year commitments", Mr. Guterres asserted.
Giving thanks
In closing, the Secretary-General expressed deep admiration for UNRWA's day-in-day out" work.
"The teachers, the doctors and nurses, the sanitation workers, the engineers, and so many others – all are working under extreme duress to provide Palestine refugees with access to basic services that all of us take for granted", he said.
"Let's help them help Palestine refugees".
Thwart an 'unstable vacuum'
UNRWA Commissioner-General Philippe Lazzarini described the agency as "both a truly compelling story of global solidarity in action and a tragic example of ineffective and insufficient financial support that pushes it to the brink".
He cautioned that if "real solutions" are not found for now and the future, "the institution will very soon jump over the brink", leaving "an unstable vacuum in its wake".
"And no environment likes a vacuum", he said.
Mr. Lazzarini appealed to the conference participants to translate their political support into "predictable, sufficient and sustainable resources".
"Your support will ensure that UNRWA continues to be the irreplaceable and trusted lifeline for Palestine refugees until a fair and lasting political solution is achieved", he concluded.