EU invests a further €800 million in priority energy infrastructure
EU Member States voted on a Commission proposal to invest almost €800 million in key European energy infrastructure projects with major cross-border benefits. The EU funding comes from the Connecting Europe Facility (CEF), the European support programme for trans-European infrastructure.
Priority is given to projects that increase competitiveness, enhance the EU's security of energy supply through the promotion of safe, secure and efficient network operation, and contribute to sustainable development and environmental protection. Creating a connected, modern energy grid represents a crucial element of the Energy Union, one of the political priorities of the Juncker Commission.
Commission Vice-President in charge of the Energy Union, Maroš Šefčovič affirmed:"CEF is one of those instruments that prove the EU's added value. Today's approved list showcases that Energy Union is an efficient tool to modernise and green our economies, to make them future proof in line with climate and environmental goals."
Commissioner for Climate Action and Energy, Miguel Arias Cañete said: "As a crucial element of our overall energy and climate strategy, we need to ensure that our energy infrastructure is sustainable, goal-oriented, and operational. With almost two thirds of today's investment decision devoted to electricity, we are delivering on our promise to align EU funding with our political ambition to deliver the clean energy transition. We continue to invest in the right energy infrastructure projects which are essential to the EU's clean energy transition and security of supply. I am particularly pleased by the support given to the Baltic electricity synchronisation project, which will help materialise the Baltic States' ambition to integrate their electricity system with continental Europe and improve security of supply in the Baltic region."
Today's vote concerns CEF financial aid for studies and works for a total of 14 projects: 7 for electricity, 2 for smart grids, 2 for CO2 cross-border transportation and 3 for gas. The proposed CEF-Energy funding amounts to almost €800 million, with electricity and smart grids accounting for €504 million, €9.3 million to support studies on the development of a CO2 transport infrastructure; and €286 allocated to the gas sector. This current call for proposals (2018-2) was launched in June and closed on October 11th 2018.
In the electricity sector, a €323 million grant is awarded to the Baltic electricity synchronisation project. The Baltic States remain synchronously connected to the central dispatch facility of Russia, hindering their full integration into EU electricity markets. The project aims to increase the security of supply and reliability of the power systems in the region through their synchronous connection to the Continental European Network (CEN). In June of 2018, EU leaders agreed the political roadmap for completing the synchronisation.
On smart grids, support has been approved for the ACON SG project tomodernize and improve the power grid between Czechia and the Slovak Republic. The €91 million grant will now contribute to the setting up of smart grids in the border region.
Moreover, €6.5 million in funding will be allocated to a study on the development of a CO2 infrastructure in the Port of Rotterdam. The objective is to establish an open access, cross-border, carbon dioxide network in North-West Europe, with its core located in the Port of Rotterdam.
Finally, in the gas sector, the CEF will support, with nearly €215 million, the Baltic Pipe project, a new, bi-directional offshore gas interconnection between Poland and Denmark. This pipeline will be crucial for security of supply and market integration of the region.
Background
The CEF envisages a total budget of €5.35 billion for trans-European energy infrastructure for the period 2014-2020. In order to be eligible for a grant, a proposal has to be 'a project of common interest' (PCI). When completed, the projects will each result in significant benefits for at least two Member States, enhance security of supply, contribute to market integration, and enhance competition, as well as reduce CO2 emissions. The Union-wide list of Projects of Common Interest is updated every two years. The latest PCI list was published by the Commission in November 2017. The CEF-Energy already granted €647 million to 34 projects in 2014, €366 million to 35 projects in 2015, €707 million to 27 projects in 2016, and €873 million to 17 projects in 2017.
Nepal Hosts First Regional Conference of Women in the Power Sector
More than 250 engineers and energy-sector professionals represented their countries at the first regional conference of the Women in Power Sector Network in South Asia (WePOWER)–a forum to promote and diversify female practitioners' opportunities in the power and energy sector. They included representatives from 60 participating institutions from local and international power utilities, energy sector organizations, and multilateral agencies.
Pravin Raj Aryal, Joint Secretary at the Ministry of Energy, Water Resources and Irrigation in Nepal, opened the two-day conference. "Energy access and infrastructure development are critical elements in South Asia's regional development strategy. However, women's opportunities to contribute to the energy sector are limited, with a visible lack of gender diversity in technical and senior management positions," he said.
He added that initiatives such as WePOWER would help nurture partnerships among women professionals, leading to an increase in their engagement across the sector. The conference was organized by the World Bank, with support from the Energy Sector Management Assistance Program (ESMAP), Asian Development Bank (ADB), Australian AID and Australia Department of Foreign Affairs and Trade (DFAT).
It drew senior and junior professionals and engineering students from Afghanistan, Bangladesh, Bhutan, India, Maldives, Nepal, Pakistan, and Sri Lanka. Besides panel discussions on the viability of jobs, skills, and opportunities in the sector, the conference also had a special interactive session for secondary school girl students to encourage them to find their footing in the fields of Science, Technology, Engineering and Mathematics (STEM) education.
"WePOWER aims to support greater participation of women in energy projects and utilities, and promote normative change regarding women in STEM education," said Idah Z. Pswarayi-Riddihough, World Bank Country Director for Maldives, Nepal, and Sri Lanka.  "This initiative also fits the broader work of the World Bank, aimed at removing constraints for more and better jobs as part of our Gender Strategy."
Caren Grown, World Bank Senior Director of the Gender Group, added: "Women's low participation in the sector is a constraint to gender equality and equality of opportunities. It is imperative for men and women to have access to good quality jobs, and events like WePOWER reinforce this need."
Peter Budd, Australian Ambassador to Nepal, opened the second day of the WePOWER conference and said, "Forums such as WePOWER are and will continue to be an important mechanism for deliberation on low carbon gender integrated pathways that meet the growth needs of the countries in the region."
IEA launches World Energy Outlook in China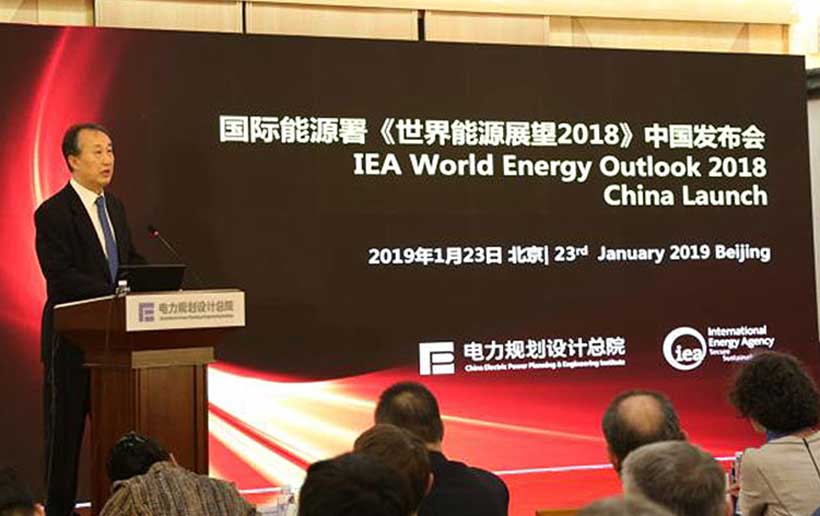 IEA Chief Modeller Laura Cozzi launched the latest World Energy Outlook in Beijing on 23 January. The China launch brought together over 120 officials and experts drawn from government, academia and the power industry to discuss the latest global energy trends, and the outlook for the electricity.
During his opening remarks, Li Ye, Executive Director General of China's National Energy Agency noted the strong IEA-China relationship that has delivered key results across a range of important areas of reform for China including: power market reform, distributed energy, renewables and gas market design.
At the IEA Ministerial meeting in 2015, China became one of the first countries to activate Association status with the Agency. Since then the IEA and China have been working closely together to achieve energy reform in China. In 2017, the IEA and China agreed a Three Year Work programme to boost energy policy analysis, promote clean energy systems, build capacity on energy regulation, and improve exchange of data on renewable energy and other resources.  The launch in Beijing was organised by the China Electricity Power Planning and Engineering Institute, which hosts IEA's China Liaison Office.
The IEA's work with China includes collaboration to draw upon best international practice in carbon emissions trading, and power market reforms that enables renewable energy to make a greater contribution to electricity supply. Work is ongoing with Chinese counterparts as the new Five Year Plan, and longer-term plans, are put in place to accelerate China's clean energy transition.  The IEA will launch its latest work on China's Power System Reform in Beijing on 25 February.
ADB Joins Partnership to Promote Women in South Asia Energy Industry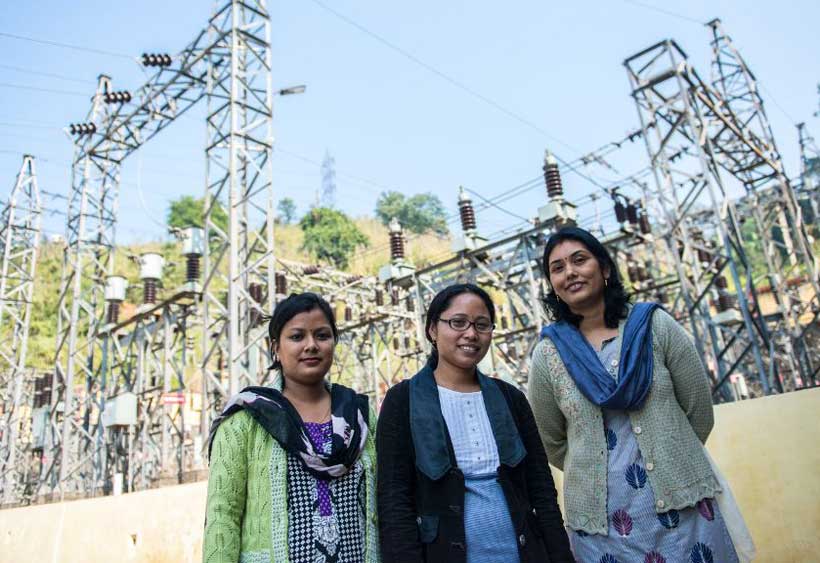 The Asian Development Bank (ADB) is partnering in a new professional network launched today in Kathmandu to promote more female practitioners in South Asia's energy and power sector.
The Women in Power Sector Professional Network in South Asia (WePOWER) aims to support participation of women in energy projects and institutions, as well as promote more women in science, technology, engineering, and mathematics education.
The first Regional Conference of WePOWER opened today with 150 attendees, including representatives of energy sector utilities and public agencies involved in projects, technical universities, women engineers, and students. The 2-day event is co-hosted by the World Bank Group and ADB.
"WePOWER is closely aligned with ADB's broader long-term commitment embodied in its long-term Strategy 2030 to remove constraints that women face in finding more and better jobs," said ADB Principal Social Development Specialist Mr. Francesco Tornieri. "Although this applies to all sectors, we see the energy sector as one of the most challenging."
Energy access and infrastructure development are critical elements in South Asia's development. An ADB series of Gender Equality Diagnostic studies on the energy industry in South Asian countries has found that women's skills and perspectives account for a small part of job and decision-making by energy sector agencies. Gender diversity in technical and senior managerial positions is also visibly lacking.
Moreover, an assessment conducted by the World Bank in 8 South Asian countries found very low female enrollment rates in engineering programs (ranging from 0.5% to 31%), low female staff representation in utilities (2% to 17%), and an even lower percentage of women in technical roles in utilities (0.5% to 6%). The studies identified the need for role models and family support, absence of basic facilities and transport, and presence of various forms of discrimination and harassment.
WePOWER is envisaged to become a vibrant and self-sustaining professional network backed by strategic partners that can provide technical and financial support. Its work program will focus on five strategic areas—education, recruitment, development, retention, and policy and analysis. WePOWER will provide capacity building support, networking, and mentorship for women engineers for career advancement, research to reform policies and practices, exposure to technology, recruiting opportunities, and access to information and conferences.
The World Bank Group has agreed to host the WePOWER Secretariat for an initial four years. A second Steering Committee meeting is planned to be held at ADB headquarters in November.