Desalinated water affects the energy equation in the Middle East
Perhaps more than in other parts of the world, in the Middle East energy and water are closely intertwined. Any discussion about the outlook for electricity in the region also becomes a discussion about water. As we examined in detail in the latest WEO special report, Outlook for Producer Economies, this is largely because of the way that the Middle East has turned to desalination to help narrow the gap between freshwater withdrawals and sustainable supply.
But this reliance on water desalination comes at a significant cost. In 2016, desalination accounted for just 3% of the Middle East's water supply but 5% of its total energy consumption.
Countries in the Middle East already have some of the lowest water availability levels on a per-capita basis in the world. And economic and population growth in the region are set to increase demand for water over the coming decades, a period during which rising temperatures in the region could impose further constraints on water supply.
Moreover, the consistent under-pricing of both water and energy has encouraged the inefficient use of water and contributed to unsustainable levels of withdrawals from non-renewable groundwater resources. While roughly 85% of the region's water withdrawals are for agriculture, the value added to the region's GDP from the sector is less than 5%.
The growing reliance on desalination in the Middle East underlines the importance of effective management of the water-energy nexus, with knock-on implications for energy and water security. How things play out in the next decade will depend a lot on the policies and technologies that are put in place.
Membrane technologies that use electricity, such as reverse osmosis, are the most common desalination technology installed worldwide. But the Middle East is an exception. The low cost of oil and gas and the prevalence of co-generation facilities for power and water means the region relies heavily on fossil fuel-based thermal desalination (such as multi-stage flash or multiple-effect desalination).
Two-thirds of the water produced from seawater desalination in the region today is from fossil fuel-based thermal desalination, while the rest is from membrane-based desalination that relies heavily on electricity produced using natural gas. Overall, the Middle East accounts for roughly 90% of the thermal energy used for desalination worldwide, led by the United Arab Emirates and Saudi Arabia.
But the use of membrane technologies is growing in the region. Reverse osmosis technologies accounts for 60% of capacity in Oman and roughly half of the capacity in Saudi Arabia. All of the contracted plants currently under construction in Saudi Arabia and a majority of planned capacity are reverse osmosis desalination plants, including the Rabigh 3 project being developed by Saudi Arabia Water & Electricity, which is expected to come online in 2021 and has the potential to become one of the largest membrane-based seawater desalination plants in the world.
In our outlook to 2040, the production of desalinated seawater in the Middle East is projected to increase almost fourteen-fold to 2040, and there is a concerted shift towards membrane-based desalination in both our New Policies Scenario (NPS) and Sustainable Development scenarios (SDS).
Why the shift in approach? There are a few main reasons:
The cost of membrane-based technologies for desalination continues to decline, making them the technologies of choice for new capacity.
The disadvantage of using domestic hydrocarbons for thermal desalination is underlined by anticipated reforms to energy pricing, which reduce fossil-fuel consumption subsidies. The use of domestic oil and gas resources for thermal desalination also cuts into potential export revenues.
The electricity mix is changing, with many countries in the region looking to exploit their (highly under-utilised) potential for renewables. The region has some of the highest solar irradiation rates in the world and some countries have received some of the lowest bids seen so far for solar projects, but there is only around 1 GW of solar capacity in the Middle East today, compared with some 90 GW of oil-fired generation capacity.
Even more importantly, pairing more co-generation plants with reverse osmosis technologies instead of thermal technologies would allow for greater operational flexibility and for the system to be used as a demand response facility: it could help ensure an outlet during periods of excess electricity production from solar, with water storage tanks effectively serving as energy storage.
In addition, relying more on renewables, depending on the technologies, can reduce the water intensity of electricity generation and thus water demand from the power sector, as the water needs for solar photovoltaic and wind compared to other technologies or fuels is low.
By 2040, over three-quarters of the water produced in the Middle East in the NPS is from membrane-based desalination. However, because the power sector remains heavily reliant on natural gas and oil for power generation in 2040, most desalination still depends on fossil fuel-based electricity. The share of desalination in the region's total final energy consumption also rises to reach almost 15% in 2040 and accounts for roughly a quarter of the region's water supply.
A more rapid phase-out of subsidies for fossil fuels in the SDS results in a higher share of water production from membrane-based and Concentrating Solar Power desalination in 2040 than in the NPS. The policy choices taken in the SDS also lead to the deployment of more renewables, which account for over half of power generation by 2040. This shift not only reduces carbon dioxide emissions and local air pollutants, but also allows for more effective management of the region's energy and water needs.
Water production from seawater desalination in the Middle East by input fuel and scenario
A long-term view of natural gas security in the European Union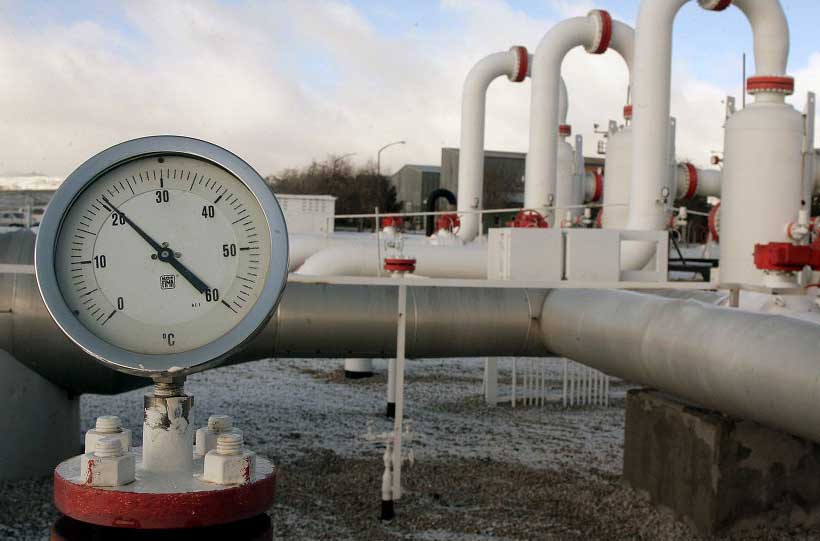 The security of European natural gas supplies has rarely been far off the political agenda. New gas pipeline and LNG projects command high levels of attention, particularly in the context of the European Union's growing need for imports: its own production is declining; around 100 billion cubic metres (bcm) of long-term contracts expire by 2025; and there is some upside for gas consumption – at least in the near term – as coal and nuclear plants are retired. We estimate that the EU will have to to seek additional imports by 2025 to cover up to one-third of its anticipated consumption.
At the moment, Russia is sending record volumes to Europe while LNG utilisation rates remain relatively low. Limits to European production capacity and import infrastructure (with over half of pipelines operating at monthly peaks above 80%) may contribute to market tightness over the coming years, particularly if Asia continues to absorb the ramp up in global LNG liquefaction capacity.
Over the long-term, our projections in the latest World Energy Outlook suggest that Russia is well placed to remain the primary source of gas into Europe. LNG imports are projected to grow, as new suppliers – notably the United States – increase their presence on international markets and more European countries build LNG regasification capacity. However, Russia is still projected to account for around one-third of the EU's supply requirements through to 2040.
But import dependence is only one part of the gas security equation. Less attention is being paid to three issues that may, in the long run, have an even greater impact on gas security in the European Union: how easily gas can flow within the European Union itself; how patterns of demand might change in the future; and what role gas infrastructure might play in a decarbonising European energy system.
A liberalised internal gas market
Whether or not gas can flow easily across borders within the European Union is a key focus of the EU's Energy Union Strategy. On this score, our analysis suggests that the internal market is already functioning reasonably well: around 75% of gas in the European Union is consumed within a competitive liquid market, one in which gas can be flexibly redirected across borders to areas experiencing spikes in demand or shortages in supply. Bidirectional capacity has been instrumental in this regard.
That said, there are a few areas where markets and physical interconnections need further development. For example, roughly 80 billion cubic metres (bcm), or 40%, of the EU's LNG regasification capacity cannot be accessed by neighbouring states, and some countries in central and southeast Europe still have limited access to alternative sources of supply.
On the whole, our projections suggest that targeted implementation of the European Union's Projects of Common Interest (PCI) and full transposition of internal gas market directives can remove remaining bottlenecks to the completion of a fully-integrated internal gas market, thereby enhancing the security and diversity of gas supply. With LNG import capacity and pipeline projects like the Southern Gas Corridor increasing Europe's supply options, the gas market in an 'Energy Union' case can build up its resilience to supply shocks while enabling short-term price signals, rather than fixed delivery commitments, to determine optimal imports and intra-EU gas flows.
However, this cannot be taken for granted. If spending on cross-border gas infrastructure were frozen and remaining contractual and regulatory congestion persists, then peak capacity utilisation rates would rise alongside the growth of European gas imports: around half of the EU's import pipelines would run at maximum capacity in 2040 in this Counterfactual case, compared with less than a quarter in an Energy Union case.
Whether higher utilisation of the EU's gas 'hardware' poses a security risk depends in large part on the strength of the 'software' of the internal market. The marketing of futures, swap deals and virtual reverse flows on hubs can allow gas to be bought and sold several times before being delivered to end-users. Along with more transparent rules for third party access to cross-border capacity, this might preclude some of the need for additional physical gas infrastructure and, in time, enable gas deliveries to be de-linked from specific suppliers or routes. Infrastructure investment decisions therefore require careful cost-benefit analysis, particularly as the debate about the pace of decarbonisation in Europe intensifies.
Security and demand
A second issue for long-term European gas security is the composition of demand. Winter gas consumption in the European Union (October-March) is almost double that of summer (April-September). The majority of this additional demand is required for heating buildings; this seasonal call is the primary determinant of gas infrastructure size and utilisation.
In the IEA's New Policies Scenario, ambitious efficiency targets are projected to translate into a retrofit rate of 2% of the EU's building stock each year, starting in 2021. Together with some electrification of heat demand, this would lead to a 25% drop in projected peak monthly gas demand in buildings by 2040.
This reduction in demand from the buildings sector more than offsets a 50% increase in peak gas demand for power generation, which is needed to support increasing amounts of electricity generated from variable sources, notably wind. Along with gradual declines in industrial demand, the net effect by 2040 is a reduction in monthly peak demand for gas by almost a third.
Such a trajectory for gas demand has significant commercial implications; reduced gas consumptions in buildings would lead to an import bill saving of almost €180 billion for the EU as a whole over the period 2017-2040. However, it also poses challenges for mid-stream players – e.g. grid and storage operators as well as for utilities:
For grid operators, structural declines in gas de21mand for heating means that the need for additional infrastructure is more uncertain, and what already exists may see falling utilisation (as discussed in WEO 2017). Capacity-based charges to end users typically contribute the most to cost recovery, and underpin the maintenance of the system. But, over time, higher operating costs for ageing infrastructure might need to be recovered from a diminishing customer base at the distribution level. This may further reinforce customer fuel switching over the long term.
For storage operators, the slow erosion of peak demand for heating implies an even more pronounced flattening of the spread between summer and winter gas prices, further challenging the economics of seasonal gas storage.
For utilities, with the anticipated declines in nuclear and the phasing out of coal-fired power plants in Europe, alongside the growth of variable renewable electricity, gas-fired power plants need to ramp up and down in short intervals in order to maintain power system stability. This flexible operation means a reduction in running hours but a continued need to pay for a similar amount of fuel delivery capacity (whether or not the gas itself comes from import pipelines or short-term storage sites).
A new set of questions for Europe's gas infrastructure
The debate on Europe's gas security has tended to concentrate on external aspects, mainly the sources and diversity of supply. But the focus may be shifting to internal questions over the role of gas infrastructure in a decarbonising European energy system, and the system value of gas delivery capacity.
A key dilemma is that, while Europe's gas infrastructure might be needed less in aggregate, when it is needed during the winter months there is – for the moment – no obvious, cost-effective alternative to ensure that homes are kept warm and lights kept on. The amount of energy that gas delivers to the European energy system in winter is around double the current consumption of electricity.
Moreover, the importance of this function and the difficulty of maintaining it both increase as Europe proceeds with decarbonisation. As the European Union contemplates pathways to reach carbon neutrality in the Commission's latest 2050 strategy, options to decarbonise the gas supply itself are gaining traction – notably with biomethane and hydrogen (we will be exploring these options in WEO 2019).
In order to stay relevant, natural gas infrastructure must evolve to fulfil additional functions beyond its traditional role of transporting fossil gas from the wellhead to the burner tip. Traditional concerns around security of supply of course remain relevant, but there are more things to value than volume. The security of the future gas system will increasingly depend on its versatility, flexibility, and the pricing of 'externalities' such as carbon emissions, air pollution or land use. Europe's gas infrastructure is an undoubted asset. But, like many other pieces of energy infrastructure, it will need to adapt to the demands of sustainable development.
Batteries Can Help Renewables Reach Full Potential in Africa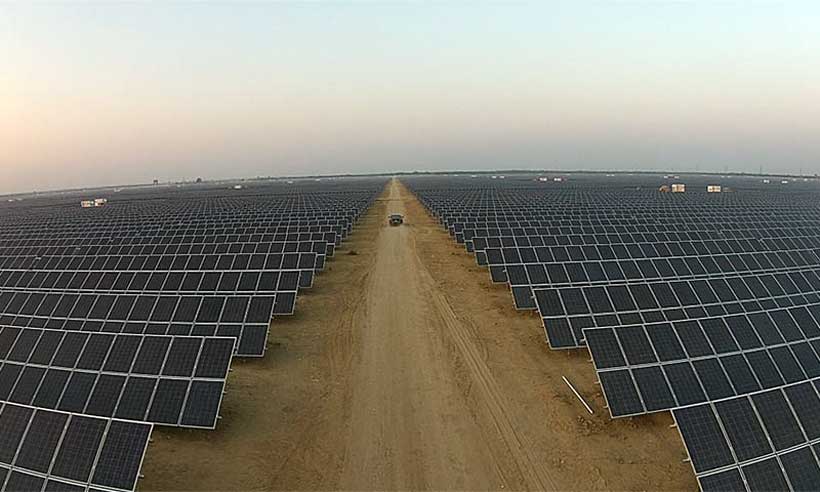 Attractive costs for solar and wind power and cutting-edge innovations are making clean energy a compelling proposition in Sub-Saharan Africa, which faces the world's largest gaps in electricity access. But solar and wind power are variable by nature, making it essential to find effective ways to store the electricity they produce to use when it is needed most.
Energy storage – batteries in particular – can help solve that problem.
Today, battery technology is costly and not widely deployed in large-scale energy projects. The gap is particularly acute in Sub-Saharan Africa, where nearly 600 million people still live without access to reliable and affordable electricity, despite the region's significant wind and solar power potential and burgeoning energy demand.
Catalyzing new markets will be key to drive down costs for batteries and make it a viable energy storage solution in Africa.
A recent partner- and investor-focused conference sought to do just that.
The "Batteries, Energy Storage & the Renewable Future" event in Cape Town on Feb. 24 and 25 was attended by more than 200 participants from companies including Tesla, General Electric, Fluence, Siemens, the Southern Africa Power Pool, and national research labs and utilities from many countries.
South Africa's Minister for Energy, Mr. Jeff Radebe, delivered opening remarks, and underscored the country's commitment to the application of battery storage in its energy systems.
The event focused on the potential for batteries and other forms of energy storage to complement renewable energy by supporting off-grid and mini grids, which supply electricity to millions of people living in remote communities or areas that are not supported by traditional infrastructure.
It also demonstrated the tremendous demand that exists in the region today for energy solutions that do not just boost the uptake of clean energy, but also help stabilize and strengthen existing electricity grids and aid the global push to adopt more clean energy and fight against climate change.
Global demand for battery storage is expected to reach 2,300 GWh by 2030, while power systems around the world will need nearly ten times more — 22,000 GWh — of storage capacity by 2050 to integrate more wind and solar energy into the electricity grid.
The World Bank is already taking steps to address this growing need.
A new, first-of-its-kind $1 billion World Bank Group (WBG) program aims to help fast-track investments in battery storage by raising $4 billion more in public and private funds and convening a global think tank with the ultimate goal of financing 17.5 GWh of battery storage by 2025 – more than triple the 4-5 GWh currently installed in all developing countries.
"Last year, almost twice as many energy storage projects were announced globally – and the same is expected this year. The market is still small, but exponential growth has begun," said Michael Solomon, the Chief Executive Officer of Clean Horizon.
To that end, the World Bank, in partnership with the Climate Technology Fund (CTF) and the African Development Bank, will support a large-scale distributed battery storage program in South Africa.
The WBG is also developing solar parks with 150 MW of PV and some 200 MWh battery storage each in Mali and Burkina Faso – the largest in the region. Other projects include a combined solar and battery storage project in Haiti, an emergency solar and battery storage power plant in the Gambia and mini-grids in island states to improve resilience.
In recent years, the WBG has also been working with other countries to support the deployment of batteries with solar and wind power, with projects currently under preparation in Africa, South Asia, Latin America and the Caribbean and the Pacific.
The World Bank event, "Batteries, Energy Storage & the Renewable Future," was held in Cape Town, South Africa on Feb. 25-26, 2019 with the support of the Energy Sector Management Assistance Program (ESMAP) and the Middle East and North Africa Knowledge and Innovation Program (MENA KIP).
The Role of Sovereign Wealth Funds in the Age of Green Energy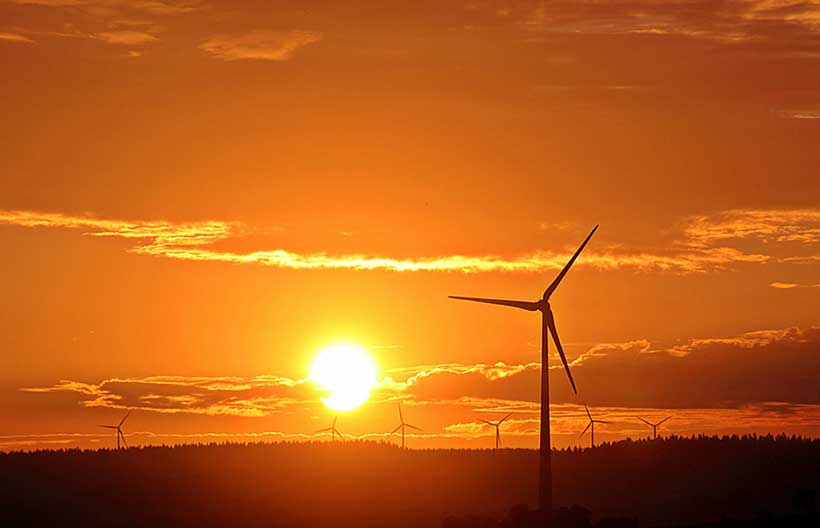 The world's shift away from carbon-based energies in favour of renewable or green energy threatens to turn fossil-fuel-rich economies into "stranded nations" unable to realize the economic value of their carbon wealth. The world's sovereign wealth funds, which collectively own $8 trillion in assets but currently invest just 0.19% of this figure in green energy, have a powerful role to play in helping governments implement policies and investments to prepare for this transition. These are the findings of a World Economic Forum white paper, Thinking Strategically: Using Resource Revenues to Invest in a Sustainable Future, published today.

According to the report, economies where the value of the carbon wealth outweighs the value of human capital or financial assets are particularly vulnerable to the energy transition. This applies to more than a dozen countries that remain heavily dependent on fossil-fuel resources. The report goes further by saying that economies that have over 10% of their total wealth based in carbon assets could become "stranded" and must act now to develop the human capital and economic diversification to thrive in a world that is less dependent on carbon energies.


Adding urgency, the report points out, is that the shift to green energy is likely to occur sooner than expected. Estimates predict between two-thirds to three-fourths of energy will come from green sources by 2050. These estimates are much higher than a decade ago, when just 15% of energy was expected to be green by 2050. This means countries with high carbon wealth may have even less time than anticipated to avoid being stranded as the pace of the green energy shift continues to beat predictions.
While some fossil-fuel-dependent countries have already begun to diversify their economies and increase investment in human capital in preparation for impending energy changes, such changes are rarely adequate for the size and speed of these economic shifts, the report finds.

Sovereign wealth funds, as some of the largest investors in the world, have been an extraordinarily powerful tool for stabilizing resource-rich economies and securing wealth for future generations. By closely aligning their private investment acumen with public policy under a "strategic mandate", these funds can deliver even more value to society. This can be achieved by adopting a "strategic investment fund" model whereby funds act as an additional tool for policy-makers to support local development goals.

"To protect their economic futures, countries whose economies rely on fossil fuels need to prepare now for the impending global shift away from these resources," said Maha Eltobgy, Head of Shaping the Future of Long-Term Investing, Infrastructure and Development at the World Economic Forum. "The resource dependent, fossil-fuel-rich nations that have diligently built large sovereign wealth funds to manage the economic challenges of the Age of Oil must now consider how to use this vast wealth to prepare for the Age of Green Energy."

The potential for sovereign wealth funds to play a transformational role in driving diversification and sustainable growth is underpinned by the number of new funds that have come into existence in recent times. In 2000, there were just 26 sovereign wealth funds in the world; 10 years later, 57 existed; and today, more than 75 sovereign wealth funds collectively hold over $8 trillion in total assets. Only one-third of these funds operate under a strategic mandate, yet the report identifies 41 funds from commodity producers with nearly $4 trillion in assets that could do so.


As the impacts of climate change, demographic shifts and the transition towards green energy become more acute, economic policy-makers should more aggressively apply the strategic investment model to address these challenges head-on. "Increasing the number 'strategic investment funds' is the first step to ensuring economies are prepared for the impending global energy shift," Eltobgy said.

"Rather than waiting for the economic and social impacts, countries must use the investment acumen and wealth they have accumulated to diversify their economies," said Patrick Schena, Co-Head of the Sovereign Wealth Fund Initiative at the Fletcher School of Law and Diplomacy at Tufts University. "While domestic investment is difficult, and political and financial risk must be diligently managed, fossil-fuel economies must use every available tool to sufficiently respond to the impending global economic shift."

With this change, the authors say, sovereign funds can be more closely integrated with public policy, giving them the ability to actually drive, rather than react, to the global energy transition. Their direct investing approach can create wealth rather than merely manage it, bringing new sources of prosperity while preparing for the challenges of tomorrow.