World Bank, Gates Foundation, DFID Join Forces to Improve Education Quality Around the World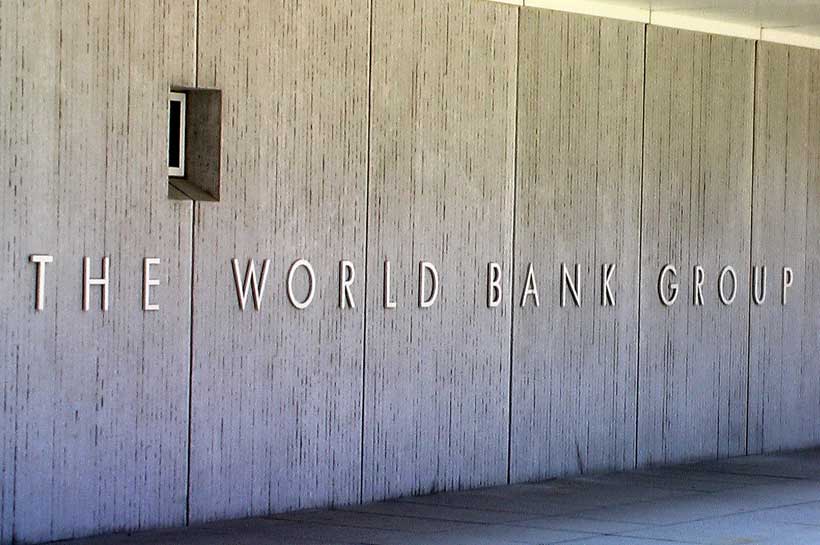 The World Bank, the Bill and Melinda Gates Foundation, and the UK's Department for International Development today announced a new partnership that will develop tools governments can use to better monitor the quality of their education systems, allowing policymakers to take real-time decisions to ensure that all children are learning. This collaboration will advance the goals of the Human Capital Project, a global effort to accelerate more and better investments in people for greater equity and economic growth.
The multi-year partnership, which was announced during the Education World Forum in London, will provide countries with an integrated system for tracking the how well education is delivered and how well countries are progressing toward their policy goals. The World Bank will take the lead on developing the new tools under a multidimensional Global Education Policy Dashboard, working together with education and governance experts from around the world. The Dashboard will soon be tested in 13 countries and it will be progressively expanded to more countries.
"All children should have the right to learn how to read and write so they have the voice and skills needed to advocate a better and prosperous future for themselves and their communities. UK aid is making sure millions of children around the world can access 12 years of quality education, to help them reach their potential and help lift their countries out of poverty," said Penny Mordaunt, the UK's International Development Secretary and Human Capital Champion. "Our innovative partnership with the World Bank and Gates Foundation will help governments analyze evidence to show why children aren't developing these essential skills and recognize what interventions they can put in place to improve their education systems and invest in their most important assets – their own people," she added.
As the recent World Development Report 2018 highlighted, being in school isn't the same thing as learning, and much of the world is facing a learning crisis. The new partnership seeks to upend that crisis by empowering countries with new data on the most important indicators linked to better learning outcomes. These indicators cover three dimensions at different levels of the system—quality of service delivery, policies, and political commitment to education—to allow more holistic monitoring of progress than is currently possible.
"Tackling the learning crisis requires improving the quality of every child's experience in school," said Jaime Saavedra, World Bank Senior Director for Education. "As the largest financier of education in the developing world, the World Bank is committed to supporting the measurement of what students are learning and how well school systems are performing. This is critical in allowing policymakers to see which aspects of the system are working, and which need fixing."
Improving education systems requires a multi-faceted approach: children have to be ready to learn, teachers need to teach successfully, schools need to have the right materials, and school management has to provide appropriate leadership and oversight. To get this right, education polices need to be aligned with the goals. This partnership will provide countries with reliable data on the functioning of the whole education system along these dimensions while highlighting the gaps between their actions and best practices.
"The ability to read fluently by grade 3 is critical and underpins learning in later grades which is why the education dashboard emphasizes foundational learning as a key outcome," said Girindre Beeharry, Global Education Director at the Bill & Melinda Gates Foundation. "The dashboard provides actionable information on key bottlenecks to learning in the education system which will make it a valuable tool for reform-minded policy-makers."
In this way, the Global Education Policy Dashboard will allow governments to track progress with their investments and policy reforms to improve learning, starting from what's happening in the classroom all the way to the decisions taken in ministerial meetings. It will provide countries with data to make decisions that have a real impact on student learning, boosting human capital and giving the next generation the ability to succeed.
Mini Grids Have Potential to Bring Electricity to Half a Billion People
Mini grids, previously viewed as a niche solution, can provide electricity to as many as 500 million people by 2030, helping close the energy access gap, according to a new World Bank report. The combination of falling costs, dramatic increase in quality of service, and enabling policies has made mini grids a scalable option to complement grid extension and solar home systems.
Mini Grids for Half a Billion People: Market Outlook and Handbook for Decision Makers is the most comprehensive study on mini grids to date. It provides policy makers, investors, and developers with insights on how mini grids can be scaled up. It takes stock of the global market and industry, analyses costs and technological innovations, and shows the importance of microfinance and income-generating uses of electricity.
Compared with main grid and solar home systems, mini grids are a more viable solution for areas with high population density and medium electricity demand. Extending main grid to serve remote communities is often prohibitively expensive. Globally, at least 19,000 mini grids are already installed in 134 countries, representing a total investment of $28 billion and providing electricity to around 47 million people. Most are deployed in Asia, while Africa has the largest share of planned mini grids.
At present the total mini grid investment in countries with low levels of electricity access in Africa and Asia totals $5 billion. It is estimated that $220 billion is needed to connect 500 million people to 210,000 mini grids in these regions by 2030. Across the globe, countries need to actively mobilize private sector investment. This can be achieved by setting up policies that support comprehensive electrification programs, promoting viable business models, and providing public funding, for example through performance-based grants.
"Mini grids are now one of the core solutions for closing the energy access gap. We see great potential for mini grid development at scale and are working with countries to actively mobilize public and private investment," said Riccardo Puliti, Senior Director of Energy and Extractives at the World Bank. "The World Bank has been scaling up its support to mini grids while helping countries develop comprehensive electrification programs. Our commitments to mini grids represent about one-quarter of total investment by the public and private sector in our client countries. The Bank's portfolio spans 37 mini grids projects in 33 countries, with a total commitment of more than $660 million. This investment is expected to leverage an additional $1.1 billion in cofinancing."
In addition to being cost-efficient, mini grids have many other benefits. They have positive environmental impacts: 210,000 mini grids powered by solar energy would help avoid 1.5 billion tons of CO2 emissions globally. They also offer national utilities a win-win solution in the electricity sector by paving the way for more financially viable future grid expansion.
By the time the main grid arrives, significant demand for electricity would already exist and customers would have greater ability to pay through the generation of productive uses made possible by mini grids.
Funding for the report was provided by the World Bank's Energy Sector Management Assistance Program (ESMAP).
ADB to Improve Skills, Competitiveness of Cambodia's Labor Force
The Asian Development Bank (ADB) has approved a $60 million loan to boost the skills and competitiveness of Cambodia's growing labor force, as the Government of Cambodia seeks to transition its economy from a low-skilled, labor-intensive growth model to a skills-driven one.
The loan aims to help Cambodia diversify and modernize its industrial sector by upgrading the facilities and equipment of selected technical training institutes (TTIs) around the country; improving the curriculum and skills of TTI trainers; and forging stronger ties between the government and business community to meet the changing needs of the labor market.
Cambodia is ranked 110th out of 140 economies in the 2018 Global Competitiveness Report owing to the difficulty faced by businesses in finding skilled employees to fill technical roles. The country's technical and vocational education and training (TVET) programs are not meeting the needs of the labor market, with most diploma programs focusing on jobs in the service sector.
"Having a highly skilled labor force is essential for a country like Cambodia, which has a fast-growing economy and an expanding workforce," said ADB Education Specialist for Southeast Asia Ms. Yumiko Yamakawa. "The ADB loan will focus on improving the skills of workers employed in high-growth sectors to fuel the country's development. We are also making sure that all stakeholders, especially the government and the private sector, work together to boost workers' skills."
The Skills for Competitiveness Project will help train 18,000 qualified technicians (28% women), with higher employability and technical skills in four priority sectors: manufacturing, construction, electricity, and electronics. This will be done by strengthening five TTIs around Cambodia, including the upgrading of 16 new training facilities with gender-sensitive, inclusive, and energy-saving design features like separate dormitory floors and toilets for women; providing advanced and industry-grade training equipment; building capacity of trainers; and providing merit-based stipends to selected students.
The five TTIs identified for the project are the Battambang Institute of Technology, the Institute of Technology of Cambodia, the National Polytechnic Institute of Angkor, the National Technical Training Institute for TVET Park, and the Regional Polytechnic Institute Techo Sen Svay Rieng.
Furthermore, the project will provide upskilling and reskilling opportunities for existing workers to address skills gaps and skills shortage in the industrial sector through work-based learning programs. Eighteen work-based lending programs will be implemented in partnership with industry players, which will improve the competencies of about 360 workers.
The pilot skills development fund, an innovative model to increase and incentivize industry investments in skills development in Cambodia, will be expanded. The project will finance training proposals to be supported by the fund. This will provide training opportunities for at least 3,500 workers (25% women); develop the capacity of government agencies to strengthen the management of the fund; and provide support for establishing a new permanent agency, which will be fully operational by 2024.
'Summer Davos' To Focus on Preparing Leaders for New Era of Globalization
More than 1,800 leaders from government, business, civil society, academia and the arts come together in Dalian next week for the World Economic Forum's Annual Meeting of the New Champions 2019.
Themed Leadership 4.0: Succeeding in a New Era of Globalization, the meeting will spur leaders to find new strategic models to adapt to the world's environmental challenges, regional competition, economic disparities and technological disruption.
"We are entering into a new phase of globalization which we may call Globalization 4.0. The Fourth Industrial Revolution will shape the next years of global cooperation. In Dalian at our Annual Meeting of the New Champions, we will look for solutions to ensure that our future is human-centred, inclusive, and sustainable," said Klaus Schwab, Founder and Executive Chairman of the World Economic Forum.
The latest game-changing technologies and China's dynamic innovation eco-system give context to the programme's Achieving Technology Leadership track with sessions including, Scaling up Strategic Technologies, Tech Power Play and Using 5G Responsibly.
The Sustainable Economic Leadership track includes China Economic Outlook, Going Beyond a Trade War and ASEAN Deep Dive: Youth and the Future of Jobs – against a backdrop of 60% global economic growth coming from emerging markets.
The effects of climate change are predicted to generate losses of $43 trillion between now and the end of the century and 82% of last year's wealth went to the world's richest 1%. The third programme track, Promoting Responsible Leadership, urges action on the need for more inclusive and sustainable economies to address these challenges. Sessions include, Climate Change: The Next Financial Crisis?, Rethinking Capitalism and How to Tax Global Business.
A fourth programme track, Fostering Agile Industry Leadership, sees business leaders and policymakers harness the disruptive power of technology to remain competitive in the Fourth Industrial Revolution. Sessions include Is Organic Growth Dead?, Smarter Industrial Policy and Accelerating the Cleantech Transition.
With 70% of all participants coming from outside Greater China, this year's 13th Annual Meeting brings together a record number of international participants. There are over 120 countries represented, more than 25% of participants are women and there are at least 130 academic leaders from around the world.
"Over the last 13 years, the Annual Meeting of the New Champions has established itself as the leading international summit for fostering strategic cooperation between the next generation of leaders and those from diverse regions, countries and industries. This year we bring together the world's leading innovators to develop the creative solutions and unique partnerships necessary to address the world's shared challenges," said David Aikman, Chief Representative Officer, China, World Economic Forum.
"2019 marks the 70th anniversary of the founding of the People's Republic of China as well as the 40th anniversary of its engagement with the World Economic Forum. Economic globalization is an irreversible trend, of which China will continue to be a committed champion, joining hands with stakeholders to safeguard world economic openness and inclusion. China will also comprehensively strengthen its international cooperation in technology innovation and grasp new opportunities for technological revolution to promote its quality economic growth. At this Annual Meeting of the New Champions, we hope that through the sharing and exchange of views, participants from diverse communities will learn how to succeed in a new era of globalization, thus providing strong momentum for China's quality economic growth and global well-being," said Li Bin, Counsel, Department of International Cooperation, National Development and Reform Commission.
"This year marks the 70th anniversary of the founding of the People's Republic of China and it is also the key year for Dalian to achieve comprehensive and all-round revitalization. The Annual Meeting of the New Champions is going to be hosted in Dalian, which will not only showcase to the world China's developments and achievements, share China's experiences, and present China's solutions, but also comprehensively demonstrate the city's spirit, operation capabilities and service standard in the new era, so as to further raise up the city's international popularity, reputation, and openness. Dalian will be dedicated to its mission to build up the platform and provide the services, in order to ensure a wonderful and successful meeting to the world," said Jin Guowei, Vice Mayor of Dalian Municipal Government.
To complement 200 sessions and workshops, the Annual Meeting of the New Champions provides a platform for knowledge with the publication of research reports and other announcements. These include:
Emerging Technologies Top Ten: The Forum's Expert Network delivers another prescient and much-anticipated list of the breakthrough technologies most likely to change our world.
Technology Pioneers Class of 2019: The Forum announces the 2019 cohort of early stage companies selected for their design, development and deployment of world-changing innovations and technologies.
Young Scientists Class of 2019: 21 of the brightest young scientific minds join the Forum's community of Young Scientists.
Incentivizing Responsible and Secure Innovation: The Forum's Centre for Cybersecurity publishes a new assessment tool to help technology investors map areas at high risk of a cyberattack.
Empowering 8 Billion Minds: Mental Health for All: The Forum's Global Future Council on Neurotechnologies highlights the role technology is now playing in helping to address mental health concerns, mapping the areas for special focus and highlighting the ethical considerations for governments, policy makers and health leaders.
Senior political leaders attending from China include Li Keqiang, Premier of the People's Republic of China; Wang
Zhigang, Minister of Science and Technology; Hao Peng, Chairman of State-owned Assets Supervision and Administration Commission; Xiao Yaqing, Minister of State Administration for Market Regulation; Zou Zhiwu, Vice-Minister of General Administration of Customs; Tang Yijun, Governor of Liaoning Province; Xu Qin, Governor of Hebei Province.
The Co-Chairs of the meeting, who will take an active role in a number of sessions, are: Enass Abo-Hamed, Fellow, Royal Academy of Engineering, Imperial College London, United Kingdom; Flemming Besenbacher, Chairman of the Supervisory Board, Carlsberg Group, Denmark; Suphachai Chearavanont, Chief Executive Officer, CP Group, Thailand; Alain Dehaze, Chief Executive Officer, The Adecco Group, Switzerland; Ahmad bin Abdullah Humaid Belhoul Al Falasi, Minister of State for Higher Education and Advanced Skills, United Arab Emirates; Charles Li, Chief Executive, Hong Kong Exchanges and Clearing (HKEX), Hong Kong SAR, China; Ning Gaoning, Chairman, Sinochem Group, People's Republic of China; and Sin Yin Tan, Co-Chief Executive Officer, Ping An Insurance (Group) Company of China Ltd, People's Republic of China.
Other participants include more than 1,000 business leaders, with 100 founders and chief executive officers of the most exciting and innovative start-ups and representatives from arts and culture, academia and the media. More than 300 Social Entrepreneurs, Global Shapers and Young Global Leaders represent the Forum's communities.