The global public overwhelmingly favours multilateral cooperation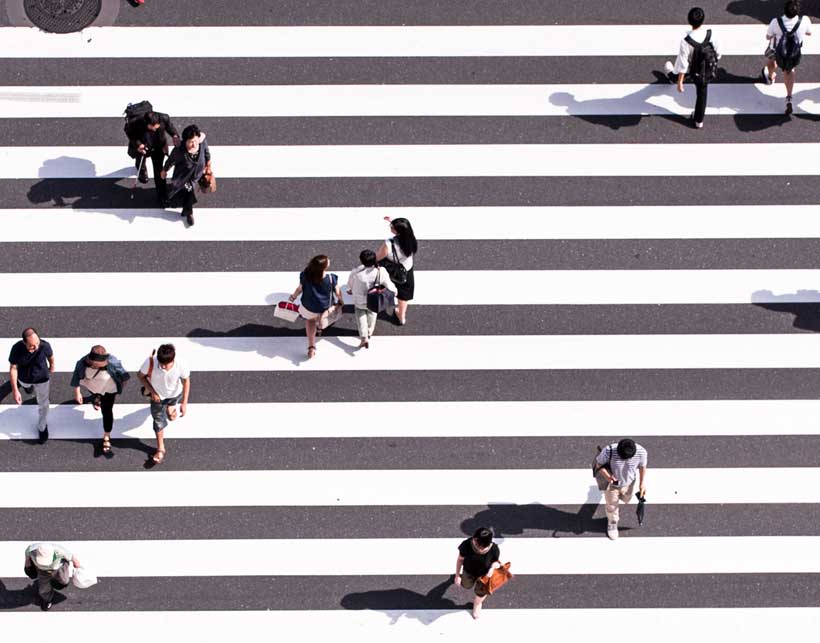 A global opinion poll published today by the World Economic Forum finds that a clear majority of people in all regions of the world say they believe cooperation between nations is either extremely or very important. It also finds that a large majority rejects the notion that national improvement is a zero-sum game, and that most people feel that immigrants are mostly good for their adopted country.
The research, covering a sample size of over 10,000 people from every region of the world, was commissioned ahead of next week's World Economic Forum Annual Meeting in Davos-Klosters, Switzerland. The findings can be viewed as an endorsement by the public of the key principles of the multilateral system. It also roundly debunks the negative notion of immigrants that has raced to the top of the news agenda across Europe, North America and elsewhere.
However, regional viewpoints differ. Asked how important it is that countries work together towards a common goal, a global average of 76% said they believe it is either extremely important or very important. These sentiments are felt most strongly in South Asia and sub-Saharan Africa, where 88% share the same view. At the other end of the scale, only 61% of Western Europeans and 70% of North Americans say they consider cooperation to be extremely or very important.
Asked whether their country has a responsibility to help other countries in the world, South Asians again registered the highest levels of concurrence, with 94% answering positively compared to a global average of 72%. Again, North Americans and Western Europeans were the least effusive, with only 61% and 63% respectively answering in the affirmative.
While a global majority of respondents – 57% – say they believe that immigrants are "mostly good" for their new country, only 40% of those living in Eastern Europe and Central Asia and 46% of respondents in Western Europe subscribe to the same opinion. Perhaps unsurprisingly given its history, North Americans trailed only South Asians in their approval of immigrants, with 66% saying they believe immigrants are mostly good.
The data, which came about as a result of a collaboration with Qualtrics, will be used in panel discussions and workshops at the Annual Meeting as a guide for participants as they explore how to build an architecture for global governance that is capable of fostering the international collaboration necessary to solve the world's most critical challenges.
One finding that will surely prove valuable to the discussions is the fact that, while most people still believe in the power of international cooperation, they share a much less positive view of their own country when it comes to social progress. This despondency at the lack of upward mobility is felt most acutely in Western Europe, where only 20% of respondents said they feel it is either extremely common or somewhat common for someone to be born poor and become rich through hard work. Respondents in the United States, where the ideal of the American Dream is deeply rooted in the national consciousness, were only a little more positive with 34% saying they believe the statement to be either extremely or very common.
"The combination of climate change, income inequality, technology and geopolitics pose an existential threat to humanity. What we see with this research is that, while the international community's capacity for concerted action appears constrained, the overwhelming desire of the global public is for leaders to find new ways to work together that will allow them to cooperate on these critical shared challenges we all face," said Klaus Schwab, Founder and Executive Chairman of the World Economic Forum.
"This is a bold reminder that listening is critical to leadership," said Bill McDermott, CEO of SAP. "If we just have the courage to ask, the people always know what problems need solving. I'm proud we will enter this annual meeting with such a compelling view of the human experience, unfiltered, from the people who are actually living it."
As well as providing insight into the global public's attitudes on opportunity and international relations, the survey also shines a light on other important matters of global importance in 2019. For example, on the subject of sustainability, 54% of respondents said they have either a "great deal" or "a lot" of trust in what climate scientists say. At the other end of the spectrum, the region in the world where most respondents have little or no trust in climate scientists is North America, with only 17% responding positively.
When it comes to the role of technology in society, the number of people that say they believe technology does more good than harm outnumber those who say they think it does more harm than good by a factor of nearly four to one. However, when asked whether they agree with the statement that technology companies are more interested in making the world a better place rather than simply making money, responses differed markedly between regions. The region of the world where respondents take the most positive view of technology is sub-Saharan Africa, where 66georg% of those surveyed agree that technology companies want to make the world a better place, followed by South Asia (64%) and East Asia and the Pacific (63%). This compares to only 39% of Western Europeans and 40% of North Americans and respondents from Eastern Europe and Central Asia.
Air travel down 60 per cent, as airline industry losses top $370 billion
A new report from the UN's air transportation agency confirms there was a "dramatic" fall in international air travel due to COVID-19, of around 60 per cent over the course of last year, to levels last seen in 2003.
The International Civil Aviation Organization (ICAO) said on Friday, that as seating capacity fell by around 50 per cent last year, that left just 1.8 billion passengers taking flights through 2020, compared with around 4.5 billion in 2019.
That adds up to a staggering financial loss to the industry of around $370 billion, "with airports and air navigation services providers losing a further 115 billion and 13 billion, respectively", said ICAO in a press statement.
Grounded in March
As the coronavirus began its global spread, the air industry came to a virtual standstill by the end of March. Following widespread national lockdowns, by April the overall number of passengers had fallen 92 per cent from 2019 levels, an average of the 98 per cent drop-off seen in international traffic and 87 per cent fall in domestic air travel.
There was a moderate rebound during the summer travel period, but recovery was short-lived. "Sectoral recovery became more vulnerable and volatile again during the last four months of 2020, indicating an overall double-dip recession for the year", ICAO said.
Disparity at home and abroad
The report notes "a persistent disparity between domestic and international air travel impacts resulting from the more stringent international measures in force."
Domestic travel proved more resilient and was the main driver of any glimmer of recovery to the industry, particularly in China and Russia, ICAO notes, where domestic passenger numbers have already returned to the pre-pandemic levels.
Overall, there was a 50 per cent drop in domestic passenger traffic globally, while international traffic fell by 74 per cent, or around 1.4 billion passengers.
The plunge in traffic, has put the entire industry's financial liability into question said ICAO, and threatens the viability of millions of associated jobs around the world.
Tourism in crisis
It has also severely impacted global tourism, given that more than 50 per cent of international travellers used to reach their destinations by plane.
ICAO said that the regional breakdown in losses showed a $120 billion loss year-on-year in the Asia-Pacific region, $100 billion in Europe, $88 billion in North America, followed by $26 billion, $22 billion and $14 billion in Latin America and the Caribbean, the Middle East, and Africa, respectively.
The agency described the near term outlook as one of "prolonged depressed demand, with downside risks to global air travel recovery predominating in the first quarter of 2021, and likely to be subject to further deterioration."
It does not expect any improvement until the second quarter of 2021, athough this will still be subject to the effectiveness of pandemic management and vaccination roll out across the world.
Best-case scenario
In the most optimistic scenario, said ICAO, by June of 2021 passenger numbers will be expected to recover globally to 71 per cent of their 2019 levels (or 53 per cent for international and 84 per cent for domestic flights). A more pessimistic scenario foresees only a 49 per cent recovery (26 per cent for international and 66 per cent for domestic).
ICAO will continue to provide recommendations and support for the aviation sector to weather the crisis. Its new Guidance on Economic and Financial Measures summarizes a range of measures that can be explored by States and the industry to ease the crisis, and strengthen the industry to withstand future shocks better.
Reskilling and Labour Migration Vital to the Pacific's Economic Recovery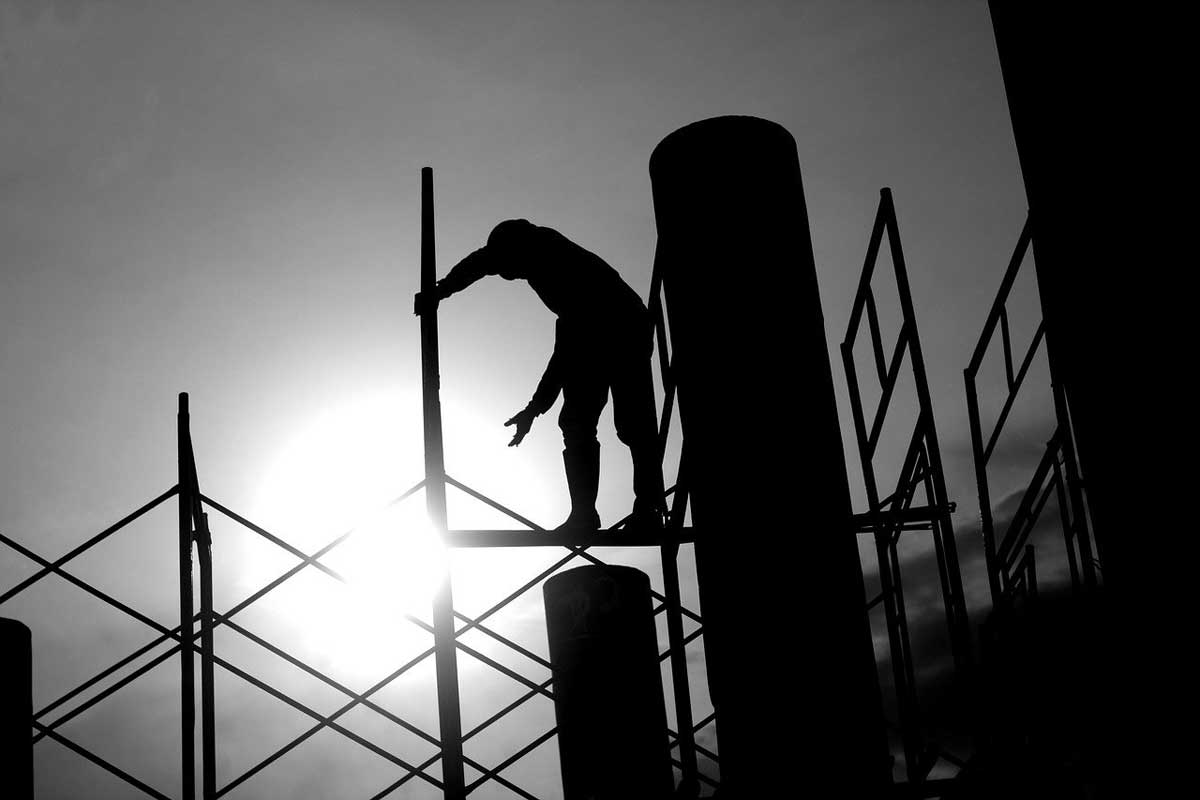 While the Pacific and Papua New Guinea (PNG) have avoided some of the worst health impacts of the COVID-19 pandemic, the closure of international travel and lockdowns to curb the spread of COVID-19 have had serious impacts on employment, international labour mobility, and livelihoods across the region.
A new World Bank report, Pacific Island Countries in the era of COVID 19: Macroeconomic impacts and job prospects details the potential extent of job losses and labour market impacts in the region, while also suggesting how the Pacific may benefit from changing employment trends and other opportunities.
Fewer local jobs and sluggishness in new international opportunities are all taking their toll on labour markets in the seven Pacific countries examined in the report (Fiji, Kiribati, PNG, Samoa, Solomon Islands, Tonga and Vanuatu). Of these, countries that are more reliant on international tourism such as Fiji, Vanuatu and Samoa have borne the brunt of these effects, with tourism-related employment dropping by an estimated 64 percent in Vanuatu and unemployment claims in June 2020 nearly tripling the 2019 total in Fiji. Employment figures in countries where tourism plays a smaller role are also sobering, with job advertisements in PNG dropping by 76 percent between February and May 2020 as a result of lockdowns and travel restrictions. Flow-on effects to other industries, including retail and food services, together with reductions in commodity prices and remittance inflows, have added to this significant economic hardship across the region.
"The changes that we have seen in labour markets and employment across the Pacific are profound and are hitting the most vulnerable hardest – but importantly they are also leading families who would have been previously secure into vulnerable positions, especially workers in the tourism sector," said Yasser El-Gammal, Practice Manager, Social Protection and Jobs, the World Bank
The report also highlights opportunities to mitigate the economic and employment shocks presented by the pandemic. These include prioritizing retraining and skill development of workers in affected industries, such as tourism, so they can move into sectors that require similar skill sets; promoting digital literacy skills to help Pacific islanders participate in remote working opportunities; and exploring new employment opportunities for low- and semi-skilled Pacific workers in Australia and New Zealand in the long term.
"Ultimately, workers from the Pacific will remain in demand in Australia, New Zealand, and elsewhere for a long time to come," said report author Matthew Dornan, Senior Economist at the World Bank. "The various Pacific labour mobility schemes that are focused on employment in rural and regional areas are not only crucial to livelihoods and employment in the Pacific, but beneficial for employers and businesses in Australia and New Zealand."
Of particular focus in the report is the need to support skills development and employment services in response to the crisis and as part of the economic recovery. This could include subsidizing the reskilling of workers, support for work-study and apprenticeship schemes, the provision of temporary wage subsidies for the unemployed, and an expansion of international labour mobility opportunities for Pacific Islanders. The latter can be facilitated by efforts to improve the employability of Pacific workers (e.g., through upskilling), reducing the costs associated with cross-border labour migration, and by improved marketing and relationship management with international employers. Recipient countries can also play a role through labour policies.
"Labour mobility requires close cooperation between countries," said co-author Soonhwa Yi, Senior Economist at the World Bank. "While policy improvements from Pacific governments could help expand the overseas employment opportunities available to Pacific Islanders, receiving countries also need to ensure their migration and working visa policies support future demand for increased labour mobility."
The report stresses that moderating the employment and livelihoods impacts of COVID-19 across the region requires supportive policy responses from governments. While support to affected populations is a priority, governments could also consider support to businesses, as has been provided in Tonga and PNG; safeguarding cash-flow through tax and import duty relief, as has been undertaken in PNG, Samoa and Solomon Islands; and exploring opportunities for direct cash transfers and social assistance to vulnerable populations.
"The COVID-19 pandemic also crisis highlights the urgency for Pacific countries to expand IT-related infrastructure and increase their engagement in the digital economy," said Soonhwa Yi. "This would provide opportunities for workers in the digital economy and better position Pacific countries to export digital services across borders."
Lao Economy Set to Recover if Threats Can Be Contained
While economic growth in the Lao PDR contracted in 2020 for the first time in over two decades, the economy is set to recover in 2021 and in the medium term, provided the impact of the COVID-19 pandemic is contained and business can resume with trading partners, according to a World Bank report released today.
The latest Lao PDR Economic Monitor — Supporting Economic Recovery — finds that the COVID-19 pandemic has had significant adverse effects on growth across the country, plunging the economy into its first recession since the Asian financial crisis of the late 1990s. The report estimates that the economy will shrink by 0.6 percent in 2020, with tourism services, wholesale and retail trade, and manufacturing most seriously affected.
Declining economic activity has reduced the government's ability to collect revenues, which in turn has led to a worsening fiscal situation. The kip has lost value against foreign currencies and this depreciation, along with rising food prices, has caused higher headline inflation.
"While the Lao PDR has so far done very well to contain the spread of COVID-19, the economic effects of the outbreak have affected the livelihoods of millions of Lao people, and pose a serious risk to sustained poverty reduction", said Nicola Pontara, World Bank Country Manager. "However, if the pandemic remains under control domestically and business can resume with trading partners, we can expect some recovery in 2021".
According to the report, GDP growth is expected to rebound to 4.9 percent in 2021. Medium-term growth would also gradually recover as a result of infrastructure investment and a further pick up in services, exports, and private consumption. More COVID-19 outbreaks, however, would pose challenges for the recovery, due to the knock-on effects of potential lockdowns or restrictions on trade and tourism.
The report also highlights the rising public external debt burden. External debt and low foreign currency reserves limit the government's capacity to adopt a robust fiscal stimulus. Moving forward, priorities include putting public external debt on a sustainable trajectory, improving the generation of revenue to create fiscal space, and supporting those households and firms most severely affected by the economic downturn.
A thematic section, Livelihoods in the Time of COVID-19, identifies the groups most vulnerable to the pandemic, and recommends policy options that could help protect their livelihoods. These include expanding coverage of cash and in-kind food transfers, and promoting skill development for laid-off workers and returned migrants.