The global public overwhelmingly favours multilateral cooperation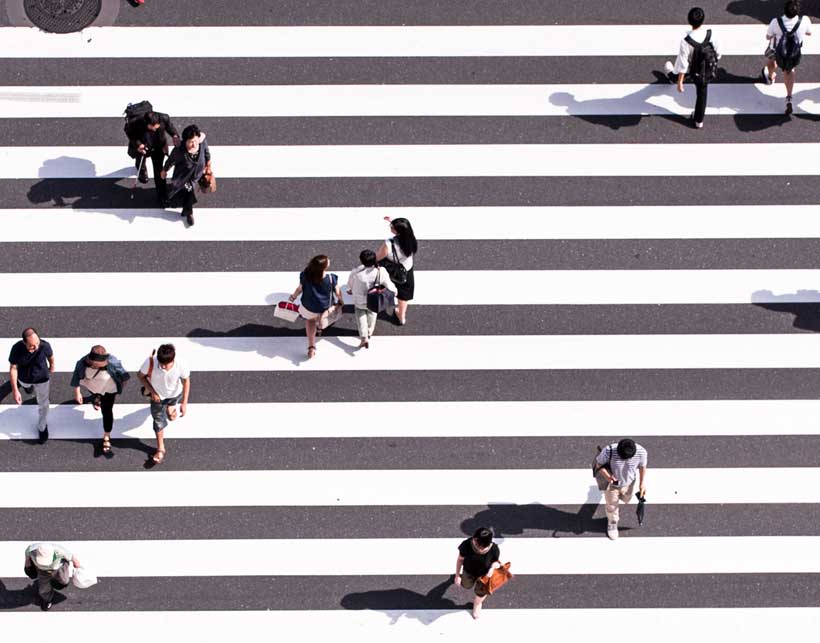 A global opinion poll published today by the World Economic Forum finds that a clear majority of people in all regions of the world say they believe cooperation between nations is either extremely or very important. It also finds that a large majority rejects the notion that national improvement is a zero-sum game, and that most people feel that immigrants are mostly good for their adopted country.
The research, covering a sample size of over 10,000 people from every region of the world, was commissioned ahead of next week's World Economic Forum Annual Meeting in Davos-Klosters, Switzerland. The findings can be viewed as an endorsement by the public of the key principles of the multilateral system. It also roundly debunks the negative notion of immigrants that has raced to the top of the news agenda across Europe, North America and elsewhere.
However, regional viewpoints differ. Asked how important it is that countries work together towards a common goal, a global average of 76% said they believe it is either extremely important or very important. These sentiments are felt most strongly in South Asia and sub-Saharan Africa, where 88% share the same view. At the other end of the scale, only 61% of Western Europeans and 70% of North Americans say they consider cooperation to be extremely or very important.
Asked whether their country has a responsibility to help other countries in the world, South Asians again registered the highest levels of concurrence, with 94% answering positively compared to a global average of 72%. Again, North Americans and Western Europeans were the least effusive, with only 61% and 63% respectively answering in the affirmative.
While a global majority of respondents – 57% – say they believe that immigrants are "mostly good" for their new country, only 40% of those living in Eastern Europe and Central Asia and 46% of respondents in Western Europe subscribe to the same opinion. Perhaps unsurprisingly given its history, North Americans trailed only South Asians in their approval of immigrants, with 66% saying they believe immigrants are mostly good.
The data, which came about as a result of a collaboration with Qualtrics, will be used in panel discussions and workshops at the Annual Meeting as a guide for participants as they explore how to build an architecture for global governance that is capable of fostering the international collaboration necessary to solve the world's most critical challenges.
One finding that will surely prove valuable to the discussions is the fact that, while most people still believe in the power of international cooperation, they share a much less positive view of their own country when it comes to social progress. This despondency at the lack of upward mobility is felt most acutely in Western Europe, where only 20% of respondents said they feel it is either extremely common or somewhat common for someone to be born poor and become rich through hard work. Respondents in the United States, where the ideal of the American Dream is deeply rooted in the national consciousness, were only a little more positive with 34% saying they believe the statement to be either extremely or very common.
"The combination of climate change, income inequality, technology and geopolitics pose an existential threat to humanity. What we see with this research is that, while the international community's capacity for concerted action appears constrained, the overwhelming desire of the global public is for leaders to find new ways to work together that will allow them to cooperate on these critical shared challenges we all face," said Klaus Schwab, Founder and Executive Chairman of the World Economic Forum.
"This is a bold reminder that listening is critical to leadership," said Bill McDermott, CEO of SAP. "If we just have the courage to ask, the people always know what problems need solving. I'm proud we will enter this annual meeting with such a compelling view of the human experience, unfiltered, from the people who are actually living it."
As well as providing insight into the global public's attitudes on opportunity and international relations, the survey also shines a light on other important matters of global importance in 2019. For example, on the subject of sustainability, 54% of respondents said they have either a "great deal" or "a lot" of trust in what climate scientists say. At the other end of the spectrum, the region in the world where most respondents have little or no trust in climate scientists is North America, with only 17% responding positively.
When it comes to the role of technology in society, the number of people that say they believe technology does more good than harm outnumber those who say they think it does more harm than good by a factor of nearly four to one. However, when asked whether they agree with the statement that technology companies are more interested in making the world a better place rather than simply making money, responses differed markedly between regions. The region of the world where respondents take the most positive view of technology is sub-Saharan Africa, where 66georg% of those surveyed agree that technology companies want to make the world a better place, followed by South Asia (64%) and East Asia and the Pacific (63%). This compares to only 39% of Western Europeans and 40% of North Americans and respondents from Eastern Europe and Central Asia.
France: Invest in skills, digitalisation and the green transition to strengthen the recovery
Swift and effective government support has helped France to rebound rapidly from its COVID19-induced recession. Using the country's announced Recovery and Investment Plans to invest in education, worker training, and the green and digital transitions should result in stronger and more resilient growth, according to a new OECD report.
The latest OECD Economic Survey of France says that while it is important not to prematurely withdraw support for households and firms, as the recovery gains traction support measures should increasingly be targeted at the most viable businesses and sectors and should favour investment. Professional training and support for workers transitioning to new jobs should be strengthened to ease labour market shortages and address the mismatch between skills and the needs of the business sector.
"France's response to the COVID-19 crisis has been swift and effective, enabling it to emerge from the health crisis with jobs and household incomes well protected and its economic capacity largely preserved," OECD Secretary-General Mathias Cormann said, launching the Survey alongside French Minister of Economy, Finance and Recovery Bruno Le Maire. "A rigorous implementation of the government's Recovery and Investment Plans will help to turn the rebound into lasting sustained growth, building a greener, more digital and more resilient economy."
After an 8.0% contraction in economic activity in 2020, the Survey projects a strong GDP rebound of 6.8% in 2021 and 4.2% in 2022 as domestic demand resumes. This follows a period of slower growth in France in the decade leading up to the COVID-19 crisis marked by weak gains in productivity and living standards. Low-skilled and young workers face difficulties in accessing the labour market and unequal opportunities have weakened inter-generational social mobility. The pandemic has also exposed a lag among small and medium-sized enterprises in adopting digital technologies.
These structural weaknesses can only be addressed through reforms, the Survey says. It calls for renewed efforts to boost skills to help sustain jobs and productivity growth. A combination of labour market, taxation and spending reforms could lead to a tangible increase in living standards in the years ahead, according to the Survey.
It is particularly important to use the recovery period to improve the fiscal framework and notably the effectiveness of public spending through reviews and better allocation of resources, the Survey says. France's public spending as a share of GDP is the highest of OECD countries, and the high level of social expenditures, notably on pensions, as well as looming pressure from an ageing population makes it vital to rebalance spending towards more investment. This would support growth and help to stabilise and then gradually lower the public debt-to-GDP ratio.
The government has already pursued important reforms to reduce labour market segmentation and strengthen active labour market policies. Ensuring broad access to retraining and enforcing high quality standards for lifelong training courses would boost employment opportunities.
France has made the transition towards a greener economy a pillar of its recovery plan, and it is vital that this leads to increased private investment in green infrastructure and technology. Greater incentives are needed to drive behavioural changes within businesses and households. To be fully effective, this should extend to all available policy instruments, including regulation and R&D as well as progressively aligning carbon prices across sectors, albeit alongside complementary measures. To avoid unfair impacts on people and sectors, it is essential to support vulnerable households and firms, through targeted measures, for example help-to-buy schemes for clean vehicles and equipment.
People are increasingly worried about inequalities but divided on how to address them
For a recovery from the COVID-19 crisis that is strong, sustainable but also fair, it will be key to tackle inequalities and promote equal opportunities. Yet while there is growing consensus that inequality is a problem, people are increasingly divided about its extent and what to do about it, according to a new OECD report.
Does Inequality Matter? says that most people are concerned about inequality. Four in five people in the OECD feel income disparities are too large in their country. People care about inequality of both outcomes and opportunities, as they perceive high income and earnings disparities as well as low social mobility. Moreover, concern over income and earnings disparities has risen in the last three decades, in line with the increase in income inequality.
People's perceptions are not disconnected from reality. Along the lines of observed trends in income inequality, people believed, on average, that top earners earned 5 times as much as bottom earners in the late 1980s/early 1990s, while this perceived top-to-bottom earnings ratio has increased to 8 today, after having reached a peak of 10 during the Great Recession. Tolerance for inequality has also increased, though by less. Today people believe, on average, that top earners should earn 4 times as much as the bottom earners, up from 3 times in the late 1980s.
More than 6 out of 10 OECD citizens believe their government should do more to reduce income differences between rich and poor with taxes and transfers. The more people are concerned about inequality and perceive low social mobility, the higher their demand for redistribution.
However, beliefs about effectiveness of policies and determinants of inequalities matter. People are less likely to demand more redistribution if they believe that benefits are mistargeted, and they are less in favour of progressive taxation if they believe that corruption is widespread among public officials, prompting the misuse and misallocation of public benefits.
Demand for more progressive taxation is also lower where people believe that disparities are justified by differences in personal effort, rather than to circumstances beyond people's control. For example, in 2018 in Poland 25% of people believe poverty is due to lack of effort rather than injustice or bad luck and 54% demand more progressive taxation, while in Germany that figure is 4% and 77%, respectively.
Yet, despite most people being concerned about inequality, they have strongly different beliefs about its extent and what to do about it. Within the average OECD country, one fourth of people thinks that more than 70% of the national income goes to the 10% richest households, contrary to another fourth who think that less than 30% goes to the richest households.
Furthermore, the large heterogeneity of people's views on inequalities has grown in the last three decades, even among people with similar socio-economic characteristics. There is evidence of growing polarization: in most OECD countries there is an increasing gap between those who believe inequality is high and those who believe it is low. More unequal countries have a more divided public opinion: in Chile and the United States – two among the most unequal OECD countries – the perceptions about the extent of the top richest 10% shares diverge the most.
Data show how the COVID-19 pandemic has hit all aspects of people's well-being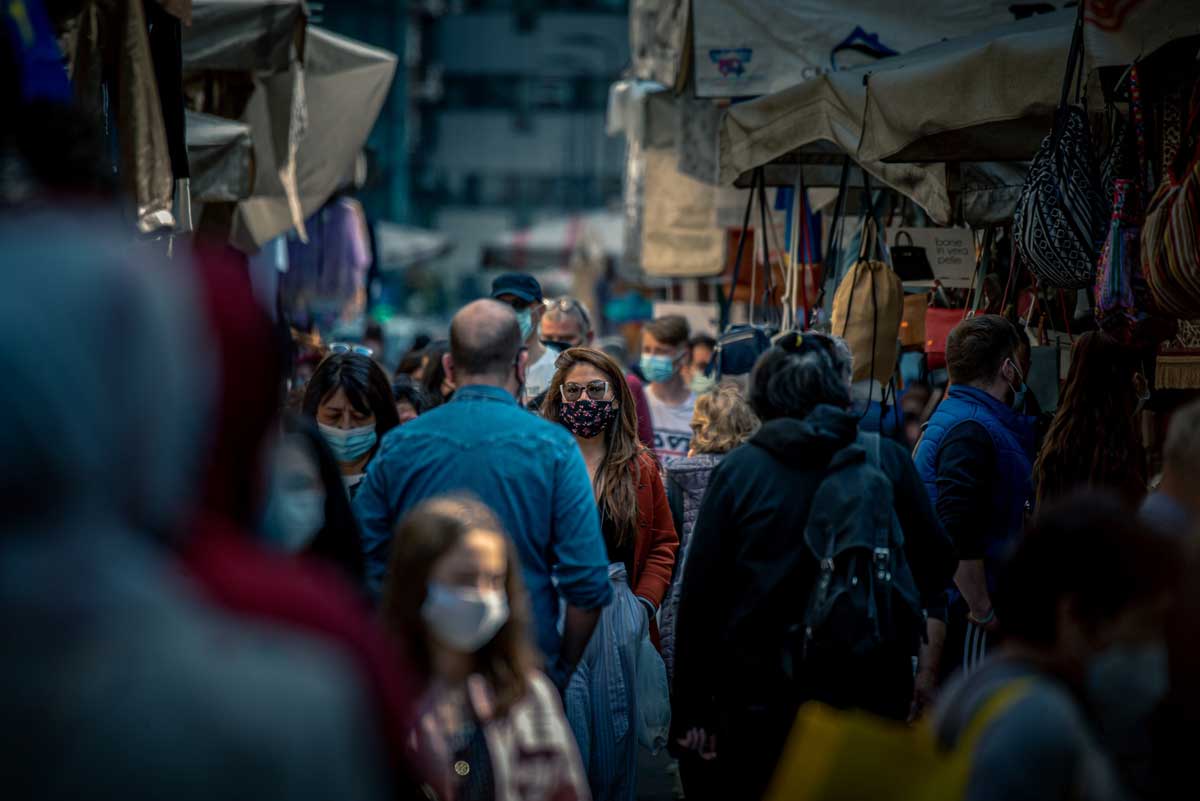 The COVID-19 pandemic has not only had devastating effects on physical health and mortality but has touched every aspect of people's well-being, with far-reaching consequences for how we live and work, according to a new study by the OECD.
COVID-19 and well-being: life in the pandemic says the virus caused a 16% increase in the average number of deaths across 33 OECD countries between March 2020 and early May 2021, compared with same period over the previous four years. Over the same time frame, survey data in the report reveal rising levels of depression or anxiety and a growing sense among many people of loneliness and of feeling disconnected from society.
Government support helped to sustain average household income levels in 2020 and stemmed the tide of job losses, even as average hours worked fell sharply. Although job retention schemes offered workers some protection, 14% of workers in 19 European OECD countries felt it was "likely they would lose their job" within three months, and nearly 1 in 3 people in 25 OECD countries reported financial difficulties.
The report says experiences of the pandemic have varied widely depending on age, gender and ethnicity, as well as on the type of job people do and on their level of pay and skills. The crisis also aggravated existing social, economic and environmental challenges.
In those countries with available data, workers from ethnic minorities have been more likely to lose their jobs during the pandemic. Mental health deteriorated for almost all population groups on average in 2020 but gaps in mental health by race and ethnicity are also visible. COVID-19 mortality rates for some ethnic minority communities have been more than twice those of other groups.
Younger adults experienced some of the largest declines in mental health, social connectedness and life satisfaction in 2020 and 2021, as well as facing job disruption and insecurity.
Launched on the first anniversary of the new OECD Centre for Well-being, Inclusion, Sustainability and Equal Opportunity (WISE), the report offers a primer for OECD recommendations on well-being. It assesses the impact of the pandemic across the 11 dimensions identified in the OECD's Well-being Framework – income and wealth; work and job quality; housing; health; knowledge and skills; environment; subjective well-being; safety; work-life balance; social connections; and civil engagement. It features data on inclusion and equality of opportunity, and also considers how the stocks of economic, human, social and environmental resources that sustain well-being have fared.
The report argues that as governments move from emergency support to stimulating the recovery, they need to refocus their action on what matters most to people's well-being.
A key objective must be to increase the job and financial security of households, and particularly those most affected by the crisis – with a focus on the most vulnerable, on youth, women and the low skilled. Addressing the burden of poor physical and mental health and a cross-government approach to raising the well-being of the most disadvantaged children and youth must also be prioritised. The report also stresses that actions to raise living standards and equality of opportunity must take place within the context of greening the economy: the climate and biodiversity crises, like the pandemic, require a coordinated response across public policy.
A well-being approach, the report explains, looks at government objectives as interconnected goals, focusing on how different policies can complement each other. Such an approach encourages decision-making that simultaneously considers impacts on current well-being, inclusion, and the sustainability of well-being over time. For instance, improving long-term economic opportunities through raising child well-being, or aligning efforts to combat climate change with social and economic objectives by increasing employment and mobility for people and places left behind.
Natural, human and social capital will need rebuilding after the crisis, the report adds. Reducing inequalities in access to, and uptake of lifelong learning, for example, will help people – especially the disadvantaged – get high quality jobs by developing training programmes that address skills gaps and emphasise digital abilities.
Social capital – the norms, shared values and institutions that foster co-operation – has shaped communities' responses to the pandemic. Data from across OECD countries shows that both trust in institutions and interpersonal trust influenced the effectiveness of pandemic containment. Although it has recently shown signs of weakening, institutional trust in 2020 in most OECD countries was at its highest since records began in 2006.
The report says reinforcing trust is key to reconnecting people to their societies, and to the institutions that are meant to support them. By doing so, the well-being of citizens is improved both today and in a post-pandemic future.