International Tourist Arrivals Reach 1.4 billion Two Years Ahead of Forecasts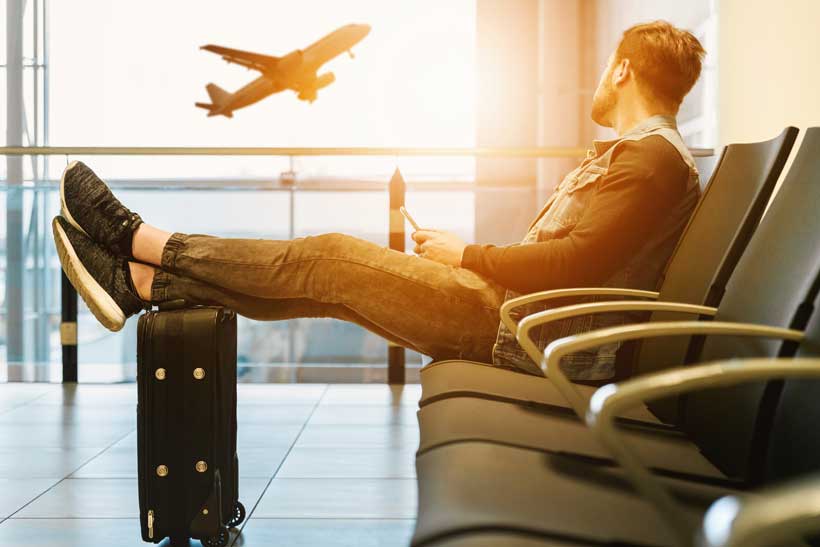 International tourist arrivals grew 6% in 2018, totalling 1.4 billion according to the latest UNWTO World Tourism Barometer. UNWTO's long term forecast issued in 2010 indicated the 1.4 billion mark would be reached in 2020, yet the remarkable growth of international arrivals in recent years has brought it two years ahead.
International tourist arrivals up 6% in 2018
UNWTO estimates that worldwide international tourist arrivals (overnight visitors) increased 6% to 1.4 billion in 2018, clearly above the 3.7% growth registered in the global economy.
In relative terms, the Middle East (+10%), Africa (+7%), Asia and the Pacific and Europe (both at +6%) led growth in 2018. Arrivals to the Americas were below the world average (+3%).
"The growth of tourism in recent years confirms that the sector is today one of the most powerful drivers of economic growth and development. It is our responsibility to manage it in a sustainable manner and translate this expansion into real benefits for all countries, and particularly, to all local communities, creating opportunities for jobs and entrepreneurship and leaving no one behind" said UNWTO Secretary-General Zurab Pololikashvili. "This is why UNWTO is focussing 2019 on education, skills and job creation.", he added.
UNWTO's long-term forecast published in 2010 predicted the 1.4 billion mark of international tourist arrivals for 2020. Yet stronger economic growth, more affordable air travel, technological changes, new businesses models and greater visa facilitation around the word have accelerated growth in recent years.
Results by region
International tourist arrivals in Europe reached 713 million in 2018, a notable 6% increase over an exceptionally strong 2017. Growth was driven by Southern and Mediterranean Europe (+7%), Central and Eastern Europe (+6%) and Western Europe (+6%). Results in Northern Europe were flat due to the weakness of arrivals to the United Kingdom.
Asia and the Pacific (+6%) recorded 343 million international tourist arrivals in 2018. Arrivals in South-East Asia grew 7%, followed by North-East Asia (+6%) and South Asia (+5%). Oceania showed more moderate growth at +3%.
The Americas (+3%) welcomed 217 million international arrivals in 2018, with mixed results across destinations. Growth was led by North America (+4%), and followed by South America (+3%), while Central America and the Caribbean (both -2%) reached very mixed results, the latter reflecting the impact of the September 2017 hurricanes Irma and Maria.
Data from Africa points to a 7% increase in 2018 (North Africa at +10% and Sub-Saharan +6%), reaching an estimated 67 million arrivals.
The Middle East (+10%) showed solid results last year consolidating its 2017 recovery, with international tourist arrivals reaching 64 million.
Growth expected to return to historical trends in 2019
Based on current trends, economic prospects and the UNWTO Confidence Index, UNWTO forecasts international arrivals to grow 3% to 4% next year, more in line with historic growth trends.
As a general backdrop, the stability of fuel prices tends to translate into affordable air travel while air connectivity continues to improve in many destinations, facilitating the diversification of source markets. Trends also show strong outbound travel from emerging markets, especially India and Russia but also from smaller Asian and Arab source markets.
At the same time, the global economic slowdown, the uncertainty related to the Brexit, as well as geopolitical and trade tensions may prompt a "wait and see" attitude among investors and travellers.
Overall, 2019 is expected to see the consolidation among consumers of emerging trends such as the quest for 'travel to change and to show', 'the pursuit of healthy options' such as walking, wellness and sports tourism, 'multigenerational travel' as a result of demographic changes and more responsible travel.
"Digitalisation, new business models, more affordable travel and societal changes are expected to continue shaping our sector, so both destination and companies need to adapt if they want to remain competitive", added Pololikashvili.
Winners of the 2nd UNWTO tourism startup competition in Madrid
The World Tourism Organization (UNWTO), in association with Turismo de Portugal and Globalia, the leading tourism group in Spain and Latin America, have named the eight winners of the 2nd Tourism Startup Competition. Launched in 2018, this initiative works to identify and reward the new companies that will lead the transformation of the global tourism sector within the framework of innovation and sustainability.
The final event took place in Wakalua, the tourism innovation hub promoted by Globalia in collaboration with UNWTO. This event was held on eve of FITUR, Spain's biggest and most important tourism trade fair and was attended by UNWTO Secretary-General Zurab Pololikashvili and the CEO of Globalia, Javier Hidalgo as well as representatives from the collaborating companies that will participate in the promotion, investment search and implementation of projects with the winner companies.
Among the stakeholders was Miguel Arias, Global Entrepreneurship Director of Telefónica, Luis Araujo, President of Tourism of Portugal. Joining them was Begoña Gomez, Director of the Africa Center, Rufino Selva, adjunct director general of the Society of Thematic Projects of the Valencia Community, Raquel Rodrigo, Senior Analyst of Amadeus and Julie Moorhouse, responsible for the New Concepts in Intu Costa del Sol.
In the Deep Tech category, rethinking the location and geolocation, driven by Amadeus, the winner is Klustera (Mexico), which works in the field of digital transformation and human behavior.
Within the Intelligent Mobility category, awarded in alliance with Telefónica, the winning startup is Eccocar (Spain), company that allows vehicles and fleets to be managed more ecologically.
In the Smart Destinations category, awarded with the collaboration of the Digital District of Valencia, the award went to Visualfy (Spain) which aims to help people with hearing loss overcome barriers and enjoy their leisure time.
Within the category of Disruptive Hospitality, awarded in partnership with Intu Costa del Sol, the award to Questo (Romania) which helps create unique experiences in destinations inspired by movies, books or local legends.
In the Rural Development section, promoted by Globalia, the winner is Like Local (The Netherlands) which connects tourists local communities in developing countries in order to offer more authentic and personal travel experiences.
The Innovative Solutions in Tourism award went to HiJiffy (Portugal), a startup that centralizes, automates and measures all hotel customer service activities.
The winners of the Social Innovator's Retreat competition at the IE Africa Center are Enjoy Agriculture (Senegal), a startup that provides experiences for tourists related to agrotourism, and EBikes4Africa (Namibia), which offers electric bikes for both local citizens and tourists.
Finally, the Special Recognition in Sustainability prize, supported by UNWTO and Globalia has gone to Live Electric Tours (Portugal), which offers tours in 100% electric vehicles.
"Growth and consolidation are usually the biggest challenges at the beginning of any project, and our startup competition has, thanks to the support of UNWTO and our partners, become a benchmark within the sector. We have received proposals from more than 150 countries and in this second edition they come from more mature emerging companies. In fact, 10% of the companies that presented themselves invoiced more than 500,000 euros in 2018," said Javier Hidalgo, CEO of Globalia.
Zurab Pololikashvili underlined that "innovation offers many solutions to big challenges with of the tourism sector as a global economic leader that is growing faster than the global economy, generating employment and granting opportunities for all". He added that "without the support of Globalia we could not have identified and promoted the potential of these companies, which – no doubt – will be very successful in the future.
Luís Araújo, President of Turismo de Portugal, added: "Innovation is a major force for growth and sustainability, providing the ingredients for a long-term success in the tourism sector. The UNWTO Tourism Startup Competition's finalist applications highlight the most innovative solutions to the future of the tourism sector. This provides a great opportunity to establish international contacts and to push innovation to the next level."
In its first two editions, the UNWTO Tourism Startup Competition has received proposals from almost 5,000 startups. This year, the Wakalua innovation hub hosted the winning companies and will follow-up with them in Barrabes.biz, the consultancy specialized on innovation which is also a collaborator as an associate. The Globalia and UNWTO Startup Competition has become a milestone in the transformation of the tourism sector.
International tourism growth continues to outpace the global economy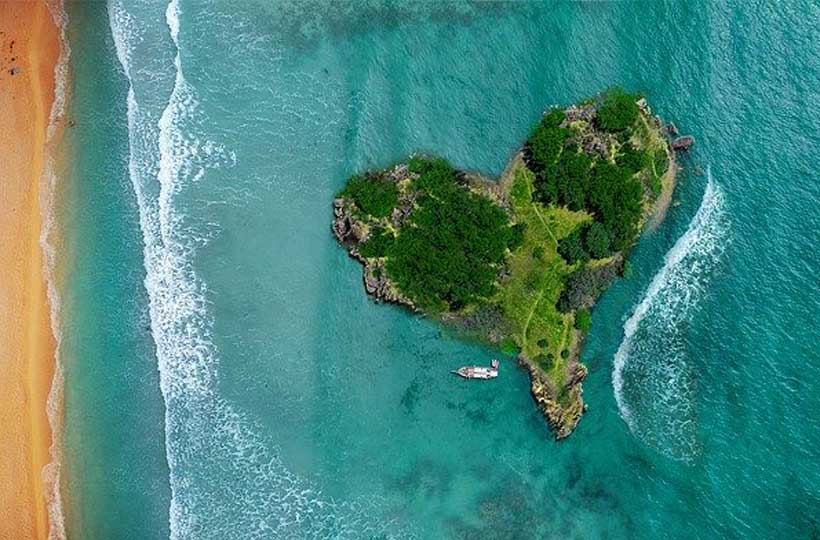 According to the first comprehensive report on global tourism numbers and trends of the new decade, the latest UNWTO World Tourism Barometer, this represents the tenth consecutive year of growth.
All regions saw a rise in international arrivals in 2019. However, uncertainty surrounding Brexit, the collapse of Thomas Cook, geopolitical and social tensions and the global economic slowdown all contributed to a slower growth in 2019, when compared to the exceptional rates of 2017 and 2018. This slowdown affected mainly advanced economies and particularly Europe and Asia and the Pacific.
Looking ahead, growth of 3% to 4% is predicted for 2020, an outlook reflected in the latest UNWTO Confidence Index which shows a cautious optimism: 47% of participants believe tourism will perform better and 43% at the same level of 2019. Major sporting events, including the Tokyo Olympics, and cultural events such as Expo 2020 Dubai are expected to have a positive impact on the sector.
Responsible growth
Presenting the results, UNWTO Secretary-General Zurab Pololikashvili stressed that "in these times of uncertainty and volatility, tourism remains a reliable economic sector". Against the backdrop of recently downgraded global economic perspectives, international trade tensions, social unrest and geopolitical uncertainty, "our sector keeps outpacing the world economy and calling upon us to not only grow but to grow better", he added.
Given tourism's position as a top export sector and creator of employment, UNWTO advocates the need for responsible growth. Tourism has, therefore, a place at the heart of global development policies, and the opportunity to gain further political recognition and make a real impact as the Decade of Action gets underway, leaving just ten years to fulfill the 2030 Agenda and its 17 Sustainable Development Goals.
The Middle East leads
The Middle East has emerged as the fastest-growing region for international tourism arrivals in 2019, growing at almost double the global average (+8%). Growth in Asia and the Pacific slowed down but still showed above-average growth, with international arrivals up 5%.
Europe where growth was also slower than in previous years (+4%) continues to lead in terms of international arrivals numbers, welcoming 743 million international tourists last year (51% of the global market). The Americas (+2%) showed a mixed picture as many island destinations in the Caribbean consolidated their recovery after the 2017 hurricanes while arrivals fell in South America due partly to ongoing social and political turmoil. Limited data available for Africa (+4%) points to continued strong results in North Africa (+9%) while arrivals in Sub-Saharan Africa grew slower in 2019 (+1.5%).
Tourism spending still strong
Against a backdrop of global economic slowdown, tourism spending continued to grow, most notably among the world's top ten spenders. France reported the strongest increase in international tourism expenditure among the world's top ten outbound markets (+11%), while the United States (+6%) led growth in absolute terms, aided by a strong dollar.
However, some large emerging markets such as Brazil and Saudi Arabia reported declines in tourism spending. China, the world's top source market saw outbound trips increase by 14% in the first half of 2019, though expenditure fell 4%.
Tourism delivering 'much-needed opportunities'
"The number of destinations earning US$1 billion or more from international tourism has almost doubled since 1998," adds Mr Pololikashvili. "The challenge we face is to make sure the benefits are shared as widely as possible and that nobody is left behind. In 2020, UNWTO celebrates the Year of Tourism and Rural Development, and we hope to see our sector lead positive change in rural communities, creating jobs and opportunities, driving economic growth and preserving culture."
This latest evidence of the strength and resilience of the tourism sector comes as the UN celebrates its 75th anniversary. During 2020, through the UN75 initiative the UN is carrying out the largest, most inclusive conversation on the role of global cooperation in building a better future for all, with tourism to be high on the agenda.
UNWTO successfully completes tourism marketing project for Yunnan Province, China
A delegation from UNWTO visited Kunming to deliver a training seminar on implementing the International Tourism Marketing Strategy designed for the Yunnan Province of China.
The strategy was designed by UNWTO experts in partnership with the Yunnan Provincial Tourism Department. Now, with the province working to grow its tourism sector, including through expanding its French source market, UNWTO hosted a special training seminar for stakeholders from both the public and private sectors.
The seminar was attended by 35 representatives from the Provincial Tourism Department, the tourism departments of main cities and prefectures in Yunnan, and tourism companies targeting international tourists.
The project has laid a sound basis to develop attractive packages and further promote the diverse tourism products of Yunnan Province to the international market, with a view to enhance international tourism's contribution to the local economy.