International Tourist Arrivals Reach 1.4 billion Two Years Ahead of Forecasts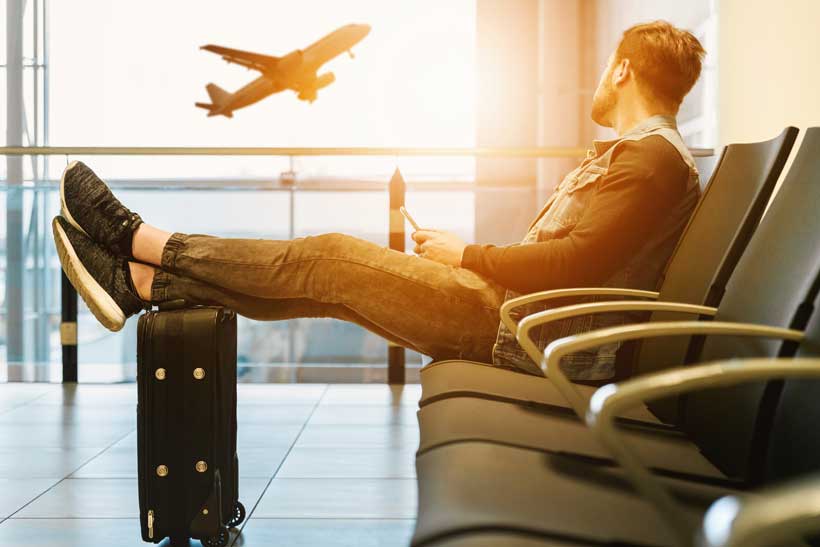 International tourist arrivals grew 6% in 2018, totalling 1.4 billion according to the latest UNWTO World Tourism Barometer. UNWTO's long term forecast issued in 2010 indicated the 1.4 billion mark would be reached in 2020, yet the remarkable growth of international arrivals in recent years has brought it two years ahead.
International tourist arrivals up 6% in 2018
UNWTO estimates that worldwide international tourist arrivals (overnight visitors) increased 6% to 1.4 billion in 2018, clearly above the 3.7% growth registered in the global economy.
In relative terms, the Middle East (+10%), Africa (+7%), Asia and the Pacific and Europe (both at +6%) led growth in 2018. Arrivals to the Americas were below the world average (+3%).
"The growth of tourism in recent years confirms that the sector is today one of the most powerful drivers of economic growth and development. It is our responsibility to manage it in a sustainable manner and translate this expansion into real benefits for all countries, and particularly, to all local communities, creating opportunities for jobs and entrepreneurship and leaving no one behind" said UNWTO Secretary-General Zurab Pololikashvili. "This is why UNWTO is focussing 2019 on education, skills and job creation.", he added.
UNWTO's long-term forecast published in 2010 predicted the 1.4 billion mark of international tourist arrivals for 2020. Yet stronger economic growth, more affordable air travel, technological changes, new businesses models and greater visa facilitation around the word have accelerated growth in recent years.
Results by region
International tourist arrivals in Europe reached 713 million in 2018, a notable 6% increase over an exceptionally strong 2017. Growth was driven by Southern and Mediterranean Europe (+7%), Central and Eastern Europe (+6%) and Western Europe (+6%). Results in Northern Europe were flat due to the weakness of arrivals to the United Kingdom.
Asia and the Pacific (+6%) recorded 343 million international tourist arrivals in 2018. Arrivals in South-East Asia grew 7%, followed by North-East Asia (+6%) and South Asia (+5%). Oceania showed more moderate growth at +3%.
The Americas (+3%) welcomed 217 million international arrivals in 2018, with mixed results across destinations. Growth was led by North America (+4%), and followed by South America (+3%), while Central America and the Caribbean (both -2%) reached very mixed results, the latter reflecting the impact of the September 2017 hurricanes Irma and Maria.
Data from Africa points to a 7% increase in 2018 (North Africa at +10% and Sub-Saharan +6%), reaching an estimated 67 million arrivals.
The Middle East (+10%) showed solid results last year consolidating its 2017 recovery, with international tourist arrivals reaching 64 million.
Growth expected to return to historical trends in 2019
Based on current trends, economic prospects and the UNWTO Confidence Index, UNWTO forecasts international arrivals to grow 3% to 4% next year, more in line with historic growth trends.
As a general backdrop, the stability of fuel prices tends to translate into affordable air travel while air connectivity continues to improve in many destinations, facilitating the diversification of source markets. Trends also show strong outbound travel from emerging markets, especially India and Russia but also from smaller Asian and Arab source markets.
At the same time, the global economic slowdown, the uncertainty related to the Brexit, as well as geopolitical and trade tensions may prompt a "wait and see" attitude among investors and travellers.
Overall, 2019 is expected to see the consolidation among consumers of emerging trends such as the quest for 'travel to change and to show', 'the pursuit of healthy options' such as walking, wellness and sports tourism, 'multigenerational travel' as a result of demographic changes and more responsible travel.
"Digitalisation, new business models, more affordable travel and societal changes are expected to continue shaping our sector, so both destination and companies need to adapt if they want to remain competitive", added Pololikashvili.
African Tourism Leaders Meet in Saint Petersburg to Plot Future Growth of Continent's Tourism Sector
Leaders from across Africa have met in Saint Petersburg ahead of the General Assembly of the World Tourism Organization (UNWTO) to discuss the key issues facing the continent as it looks to grow its tourism sector and harness it as a key driver of economic development and social transformation.
Held in the historic Tauride Palace, the 62nd meeting of the UNWTO's Regional Commission for Africa (CAF) came on the back of the latest Barometer from the United Nations specialized agency for sustainable and responsible tourism. This most recent data shows that international tourist arrivals to African destinations grew by 3% during the first six months of the year when compared with 2018. In particular, North African destinations continue to bounce back from recent difficulties, enjoying a 10% increase in arrivals for the six months.

The key focus of the CAF meeting was the UNWTO's 2030 Agenda for Africa. This blueprint for the future of African tourism was launched after the UNWTO's African Member States requested help in drawing up plans for growing and managing tourism and in making the sector a central driver of economic growth and sustainable development.

Addressing the meeting, UNWTO Secretary-General Zurab Pololikashvili said: "Africa has everything to position itself as a global tourism leader. 60% of Africans are under the age of 25. And African cities are real hubs of innovation, with entrepreneurs and innovators finding new ways to manage how we travel. With a concerted approach we can expect international tourist arrivals to Africa to reach 135 million by 2030. Together, we can ensure that this is good news for everyone. More tourists mean more jobs, more schools and greater protection for cultural and natural heritage."

The African delegates will remain in St Petersburg for the 23rd session of the UNWTO's General Assembly, the most important high-level event for the global tourism sector. Held every two years, this General Assembly will focus on tourism's role in the global Sustainable Agenda and the Sustainable Development Goals, with a particular emphasis on the sector's role in education, job creation and tackling climate change.
WTO General Assembly Opens With Sustainability and Innovation Top of the Agenda
The 23rd Session of the General Assembly of the World Tourism Organization (UNWTO) has opened in Saint Petersburg, Russian Federation, with high-level delegates joining tourism leaders from around the world for the most important meeting for the global tourism sector.
More than 1,000 participants from 124 countries have travelled to Saint Petersburg to be part of more than a dozen international tourism governance events during this week hosted by the United Nations specialized agency for responsible and sustainable tourism. The General Assembly paves the way forward for tourism's contribution to the 2030 Agenda for Sustainable Development and tourism's voice at the heart of the United Nations and the global policy agenda.
High level summits and debates will address key topics including tourism's increasingly-prominent role in advancing the sustainability agenda, private–public cooperation, and the place of innovation and entrepreneurship in the future of tourism, with a particular focus on job creation, education and the fight against climate change.
Highlighting the importance of the occasion, President of the Russian Federation, Vladimir Putin addressed delegates via a specially-recorded video message. President Putin noted that it was a "great honour" for St Petersburg to host the General Assembly and expressed his desire for Russia to also host World Tourism Day in 2022.
Opening the General Assembly, UNWTO Secretary-General Zurab Pololikashvili told the organization's Member States and its private sector Affiliate Members that the true potential of tourism as a driver of economic growth, sustainable development and equality has yet to be realized.
"An attitude of 'business as usual' will not drive the change we want to see. The tourism sector needs to reflect the realities of a changing world," Mr Pololikashvili told the General Assembly.
"That means promoting the spirit of entrepreneurship. It means training people for the jobs of tomorrow. And it means being open to innovation, including the power of technology to change the way we travel – and how the benefits that tourism can bring are shared as widely as possible."
The General Assembly is being held just days after the UNWTO's latest World Tourism Barometer highlighted the strength and resilience of global tourism. According to the latest data, total international tourist arrivals grew by 4% between January and June 2019 when compared with the same period of 2018. This growth was led by the Middle East (+8%) and Asia and the Pacific (+6%), with more affordable air travel, strong global economies and improved visa facilitation all contributing to the positive trend.
International tourism up 4% in first half of 2019, World Tourism Organization reports
International tourist arrivals grew 4% from January to June 2019, compared to the same period last year, according to the latest UNWTO World Tourism Barometer published ahead of the 23rd World Tourism Organization General Assembly. Growth was led by the Middle East (+8%) and Asia and the Pacific (+6%). International arrivals in Europe grew 4%, while Africa (+3%) and the Americas (+2%) enjoyed more moderate growth.
Destinations worldwide received 671 million international tourist arrivals between January and June 2019, almost 30 million more than in the same period of 2018 and a continuation of the growth recorded last year.
Growth in arrivals is returning to its historic trend and is in line with UNWTO's forecast of 3% to 4% growth in international tourist arrivals for the full year 2019, as reported in the January Barometer.
So far, the drivers of these results have been a strong economy, affordable air travel, increased air connectivity and enhanced visa facilitation. However, weaker economic indicators, prolonged uncertainty about Brexit, trade and technological tensions and rising geopolitical challenges, have started to take a toll on business and consumer confidence, as reflected in a more cautious UNWTO Confidence Index.
Regional Performance
Europe grew 4% in the first six months of 2019, with a positive first quarter followed by an above-average second quarter (April: +8% and June: +6%), reflecting a busy Easter and the start of the summer season in the world's most visited region. Intraregional demand fueled much of this growth, though performance among major European source markets was uneven, amid weakening economies. Demand from overseas markets such as the USA, China, Japan and the countries of the Gulf Cooperation Council (GCC) also contributed to these positive results.
Asia and the Pacific (+6%) recorded above world average growth during the January-June 2019 period, largely fueled by Chinese outbound travel. Growth was led by South Asia and North-East Asia (both +7%), followed by South-East Asia (+5%), and arrivals in Oceania increased by 1%.
In the Americas (+2%), results improved in the second quarter after a weak start of the year. The Caribbean (+11%) benefitted from strong US demand and continued to rebound strongly from the impact of hurricanes Irma and Maria in late 2017, a challenge which the region unfortunately faces once again. North America recorded 2% growth, while Central America (+1%) showed mixed results. In South America, arrivals were down 5% partly due to a decline in outbound travel from Argentina which affected neighboring destinations.
In Africa, limited available data points to a 3% increase in international arrivals. North Africa (+9%) continues to show robust results, following two years of double-digit figures, while growth in Sub-Saharan Africa was flat (+0%).
The Middle East (+8%) saw two strong quarters, reflecting a positive winter season, as well as an increase in demand during Ramadan in May and Eid Al-Fitr in June.
Source Markets – mixed results amid trade tensions and economic uncertainty
Performance has been uneven across major tourism outbound markets.
Chinese outbound tourism (+14% in trips abroad) continued to drive arrivals in many destinations in the region during the first half of the year though spending on international travel was 4% lower in real terms in the first quarter. Trade tensions with the USA as well as the slight depreciation of the yuan, may influence destination choice by Chinese travelers in the short term.
Outbound travel from the USA, the world's second largest spender, remained solid (+7%), supported by a strong dollar. In Europe, spending on international tourism by France (+8%) and Italy (+7%) was robust, though the United Kingdom (+3%) and Germany (+2%) reported more moderate figures.
Among the Asian markets, spending from Japan (+11%) was strong while the Republic of Korea spent 8% less in the first half of 2019, partly due to the depreciation of the Korean won. Australia spent 6% more on international tourism.
The Russian Federation saw a 4% decline in spending in the first quarter, following two years of strong rebound. Spending out of Brazil and Mexico were down 5% and 13% respectively, partly reflecting the wider situation of the two largest Latin American economies.