International Tourist Arrivals Reach 1.4 billion Two Years Ahead of Forecasts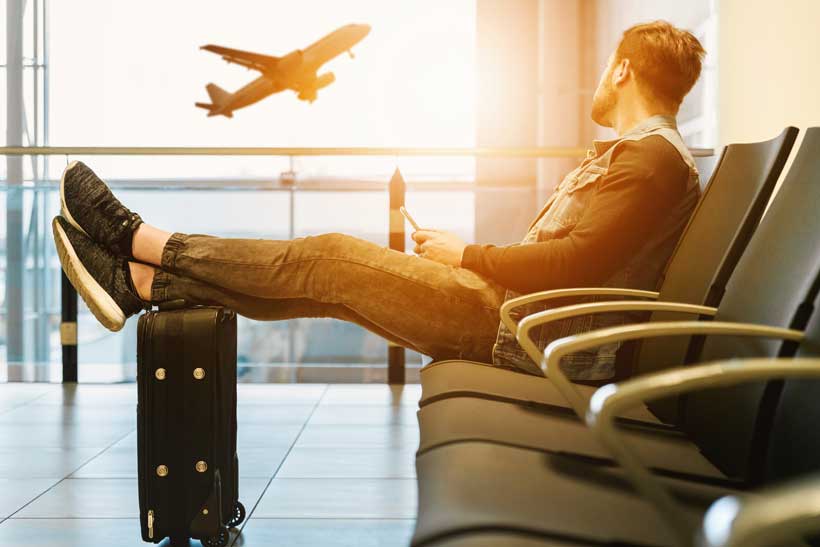 International tourist arrivals grew 6% in 2018, totalling 1.4 billion according to the latest UNWTO World Tourism Barometer. UNWTO's long term forecast issued in 2010 indicated the 1.4 billion mark would be reached in 2020, yet the remarkable growth of international arrivals in recent years has brought it two years ahead.
International tourist arrivals up 6% in 2018
UNWTO estimates that worldwide international tourist arrivals (overnight visitors) increased 6% to 1.4 billion in 2018, clearly above the 3.7% growth registered in the global economy.
In relative terms, the Middle East (+10%), Africa (+7%), Asia and the Pacific and Europe (both at +6%) led growth in 2018. Arrivals to the Americas were below the world average (+3%).
"The growth of tourism in recent years confirms that the sector is today one of the most powerful drivers of economic growth and development. It is our responsibility to manage it in a sustainable manner and translate this expansion into real benefits for all countries, and particularly, to all local communities, creating opportunities for jobs and entrepreneurship and leaving no one behind" said UNWTO Secretary-General Zurab Pololikashvili. "This is why UNWTO is focussing 2019 on education, skills and job creation.", he added.
UNWTO's long-term forecast published in 2010 predicted the 1.4 billion mark of international tourist arrivals for 2020. Yet stronger economic growth, more affordable air travel, technological changes, new businesses models and greater visa facilitation around the word have accelerated growth in recent years.
Results by region
International tourist arrivals in Europe reached 713 million in 2018, a notable 6% increase over an exceptionally strong 2017. Growth was driven by Southern and Mediterranean Europe (+7%), Central and Eastern Europe (+6%) and Western Europe (+6%). Results in Northern Europe were flat due to the weakness of arrivals to the United Kingdom.
Asia and the Pacific (+6%) recorded 343 million international tourist arrivals in 2018. Arrivals in South-East Asia grew 7%, followed by North-East Asia (+6%) and South Asia (+5%). Oceania showed more moderate growth at +3%.
The Americas (+3%) welcomed 217 million international arrivals in 2018, with mixed results across destinations. Growth was led by North America (+4%), and followed by South America (+3%), while Central America and the Caribbean (both -2%) reached very mixed results, the latter reflecting the impact of the September 2017 hurricanes Irma and Maria.
Data from Africa points to a 7% increase in 2018 (North Africa at +10% and Sub-Saharan +6%), reaching an estimated 67 million arrivals.
The Middle East (+10%) showed solid results last year consolidating its 2017 recovery, with international tourist arrivals reaching 64 million.
Growth expected to return to historical trends in 2019
Based on current trends, economic prospects and the UNWTO Confidence Index, UNWTO forecasts international arrivals to grow 3% to 4% next year, more in line with historic growth trends.
As a general backdrop, the stability of fuel prices tends to translate into affordable air travel while air connectivity continues to improve in many destinations, facilitating the diversification of source markets. Trends also show strong outbound travel from emerging markets, especially India and Russia but also from smaller Asian and Arab source markets.
At the same time, the global economic slowdown, the uncertainty related to the Brexit, as well as geopolitical and trade tensions may prompt a "wait and see" attitude among investors and travellers.
Overall, 2019 is expected to see the consolidation among consumers of emerging trends such as the quest for 'travel to change and to show', 'the pursuit of healthy options' such as walking, wellness and sports tourism, 'multigenerational travel' as a result of demographic changes and more responsible travel.
"Digitalisation, new business models, more affordable travel and societal changes are expected to continue shaping our sector, so both destination and companies need to adapt if they want to remain competitive", added Pololikashvili.
The Future of Mountain Tourism
"The Future of Mountain Tourism" is the theme of the 4th edition of the UNWTO Euro-Asian Mountain Tourism Conference (2-5 March 2019, Berchtesgaden, Germany). The conference will spotlight the significant opportunities to be seized and the challenges facing the development of mountain tourism.
The UNWTO Euro-Asian Mountain Tourism Conference is conceived to create a long-term and shared vision for mountain tourism. The upcoming fourth edition will bring together a wide variety of tourism professionals, ranging from managers of mountain tourism destinations, government officials, Destination Management Organizations and private sector representatives, infrastructure providers and the academia.
The conference will feature some 15 international speakers from Europe and Asia and will include a session on the One Planet Sustainable Tourism Programme and the Sustainable Development Goals as a framework to align actors across sectors and borders on policies and actions.
The Bavarian Minister for Economics, Development and Energy, Hubert Aiwanger, the UNWTO Secretary-General, Zurab Pololikashvili ,  and the Parliamentary State Secretary of the Federal Ministry for Economic Affairs and Energy, Thomas Bareiss, will inaugurate the conference, alongside the Chief Executive of the Berchtesgaden District and host of the event, Georg Grabner.
A total of six panel debates and various thematic presentations, will provide the opportunity for participants to address themes such as the new tourist, the impact of demographic change, digitalization and mobility, tourism experiences for all four seasons, transnational cooperation and the contribution of tourism to the Sustainable Development Goals, among others.
The conference is organized by the World Tourism Organization (UNWTO) and the Berchtesgadener Land Region, with the support of the Bavarian Ministry of Economic Affairs, Regional Development and Energy and the Federal Ministry for Economic Affairs and Energy of Germany.
This edition follows the conferences held in Kazakhstan, the Republic of Korea and Georgia over the past decade.
New UNWTO Report on Walking Tourism
The report "Walking Tourism – Promoting Regional Development" showcases examples of walking tourism which can serve as a practical reference for destinations looking into the role of walking tourism for their own regional development.
Walking tourism is now one of the most popular ways to experience a destination. It allows tourists to better engage with the local population, nature and culture. It also meets the growing demand for outdoor activities in general. Walking tourism can be developed anywhere as an offer of sustainable tourism with a relatively small investment yet high social and economic returns for residents and tourists alike, if properly developed and managed.
This report by the World Tourism Organization (UNWTO) underscores the role of partnerships and the involvement and support of local stakeholders in the development and maintenance of walking tourism for regional development, considering that residents and tourists end up sharing common goods and this might give ground for potential conflicts. Therefore, access to training and inclusion of the local population in the tourism value chain is needed in order to seize new business opportunities for regional development.
Increasing consumer demand for "experiencing" a destination in an authentic way and the growing popularity of active tourism make walking tourism more and more relevant beyond walking activities, showcasing a destination as a whole including its local culture and nature.
San Sebastian will host the UNWTO World Forum on Gastronomy Tourism
The World Tourism Organization (UNWTO) and the Basque Culinary Center (BCC) have signed the Agreement for the holding of the 5th UNWTO World Forum on Gastronomy Tourism (San Sebastian, Spain 2-3 May 2019). The new edition of this global forum is supported by the Ministry of Industry, Commerce and Tourism of Spain, the Basque Government, the Provincial Council of Gipuzkoa and the City of San Sebastián.
Job creation and the promotion of entrepreneurship will be this year's special focus, in line with the 2019 UNWTO Year of Education, Skills and Jobs, closely aligned with the Sustainable Development Goals (SDGs). The forum will bring together Ministers of Tourism, representatives from National and Local Tourism Administrations, chefs, entrepreneurs, academia and related stakeholders from tourism and gastronomy to discuss latest trends and to share experience.
The event will see the announcement of the winner of the First Gastronomy Tourism Start-up Competition. The competition, organized by UNWTO and the BCC, will bring five finalists to San Sebastian.
"Tourism is a huge source of employment and its multiplier effect has a knock-on effect on other sectors, such as gastronomy and its huge value chain involving several sectors", said UNWTO Secretary-General Zurab Pololikashvili.
"We are especially proud to be co-organizers of the 5th UNWTO World Forum of Gastronomy Tourism. An edition that returns to San Sebastian and that grows exponentially thanks to the support of the Ministry of Industry, Commerce and Tourism of Spain, the Basque Government, the Provincial Council of Gipuzkoa and the City of Donostia. Tourism today is a sector closely linked to gastronomy. At the Basque Culinary Center, we promote knowledge through training in both sectors and work to create an ecosystem that stimulates entrepreneurship and ensures quality employment", underlined Joxe Mari Aizega, Director, Basque Culinary Center.
Policy framework for the development of gastronomy tourism and its capacity to create jobs and promote entrepreneurship, future skills, as well as ways to support SMEs and entrepreneurships in gastronomy tourism will be addressed as well during the forum. The panel presentations will be complemented by working sessions giving all participants the opportunity to actively immerse, interact and share ideas.
The event will close with a Masterclass by the Basque Culinary Center on how to develop competitive and sustainable gastronomy tourism in destinations.
The Forum has been held since 2015.The Basque Culinary Center hosts it every two years with the aim to promote the exchange the most relevant experiences between experts in tourism and gastronomy, to identify best practices and to promote gastronomy tourism as a contributor to sustainable development.