Al Shabaab : Imitating Boko Haram's Scenario in Kenya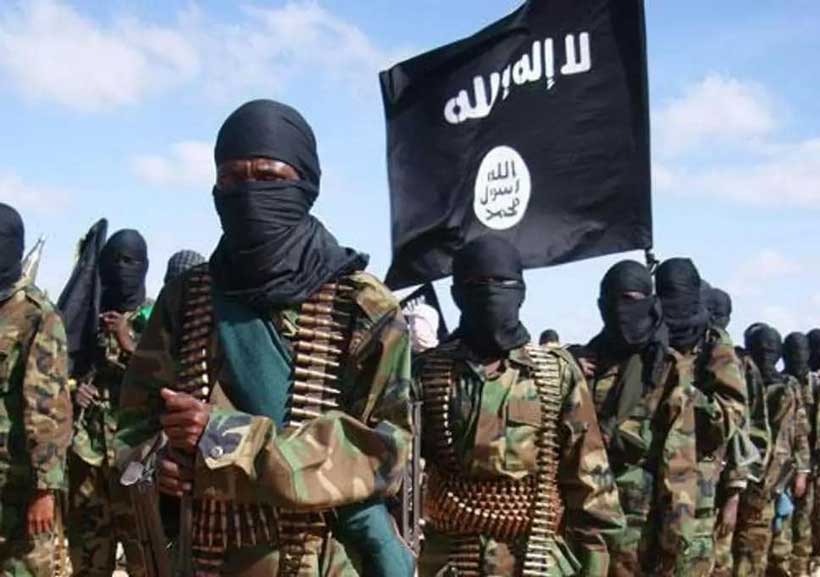 Recently Kenya has Unexpectedly seen a various wave of Jihadist Group attacks from what so-called the Somalian Jihadist of Al Shabaab. Which endangered and killed more than14 people were in a luxury hotel complex. This incident surprised and frightened the Kenyan people as well as the government. This extremist attacks led to rising so many questions among Kenyan public opinion about targeting Kenya's security and national surveillance which opens the door for Kenyan national security challenge to prevent this terrorist armed groups or to failed as Nigerian government did to end Boko Haram's movement in Northern Nigeria.
Yet, this area where took place of Bombing and attacking was in the west of Nairobi, the direction to many banks, embassies, and governmental offices zones, with the Australian high commission, placed just down the road. Also, a University of Nairobi dormitory is nearby; several students were displaced and evacuated as security officials set foot in the scene. As fear and panic spread throughout Kenya, entire national Media started questioning what, how and why happened this incident which took place in well secured and more controlled area? Basically, at the first observation, there was vast disorientation in whether the outbreak was an armed attack or a suspected terrorist attack. So far Kenya has already been the target of various deadly attacks carried out by the Somali extremist's group al-Shabaab. The group is considered one of the most dreadful terrorist group in Africa.
The Origin of Al Shabaab Group and Its Functionalism Role
With the original creation of the Islamist group Al Shabaab in 2006 by Young men up to now still located and controlled Southern Somalia. This Jihadist group became the most dreadful terrorist group in Africa. According to Al Shabaab, the group's key mission is to fight against the 'West' and they stand against anything that is affiliated with the western civilization or western ideology hence its name Al Shabaab, which literally means "The Youth" or "Mujahedeen Youth Movement" that Western civilization and education is fully in a sin. The Islamist group also opposed the creation of schools and seeks to enforce Sharia law over entire Somalia territory. Al Shabaab has not taken too long to attack openly the West especially the Americans. In several audio messages, the leader of the group frightened to attack the interests of the Americans by destroying the oil and military facilities in the south of the country. Additionally, this Jihadist group has engaged in a longstanding uprising to enforce its strict and radical version of Islamic law on Somalia and, though it has been forced out of main cities, controls much of the chaotic failed state's southern and central provincial areas. In October 2017, an al-Shabaab Group truck explosive killed more than 500 people in Mogadishu, the capital. So far the group has been associated with al-Qaeda since 2012 when its last leader, Ahmed Abdi Godane, promised "obedience" to his fellow Ayman al-Zawahiri in 2012. Gobdane was afterward murdered in a US drone strike and al-Shabaab is now guided and functioned by Ahmad Umar, also named as Abu Ubaidah. He got between 7,000 and 9,000 boots among them children at his power. The Islamist group is also estimated to have connects to al-Qaeda in Islamic Maghreb and Boko Haram in Nigeria and Algeria accordingly.
The Al Shabaab Group and Kenya's Scenario Attacks
In the last year, which took place in a town around 100 kilometers far from the frontier with Somalia, in which shooter crashed down into a university in the early morning and murdered more than140 students and several security guards, has completely shacked Kenya. Across the country, families, and relatives started the bleak task of identifying the corpse of the innocent victims and burying their dead. It was a dreadful incident has been happening across Kenya.
Indeed, Al-Shabaab Group has been the goal of an extreme attack of American airstrikes. These have exposed important victims and massacred many governmental leaders. This current Nairobi attack is only a sign first and last to the airstrikes. They are dispatching a message that the US strikes have not deprived them as the US military and several media have claimed. But some observers and experts have raised the question of the full influence of the unexpected attack and its indications for the upcoming of Kenya. The fundamental panic and terror is that the Extremist al-Shabaab Groups could increasingly open up the religious divisions within this East African state that was once seen as an control of stability and process development in a unstable and rebellious region, with the final aim of imitating the victory of the Nigerian terrorist Group Boko Haram , which has controlled over Northern territory in Nigeria and forced the set of Sharia law.
Due to this, another point regarding Al Shabaab militia issue is the impact of public opinion in Kenya. The Kenyan boots are deployed in Somalia as an element of multinational cooperation to combat al-Shabaab group. Basically, The Nairobi attack took place on the third anniversary of a vast strike on a Kenyan base in Somalia by militants in which several Kenyan soldiers may have died. According to Rashid Abdi, a Nairobi-based expert on al-Shabaab with the NGO International Crisis Group, point out: " the terror group's propaganda frequently highlighted the Kenyan presence in Somalia, but pointed out that international links meant there was a wider agenda driving the extremists too ".Hence, If the Kenyans boots withdrew it would cut out a big [ why] why an al-Shabaab group like to attack Kenya but if you have a group like al-Shabaab which is the element of a universal jihad activity then they would still come up with another reason. They notice Kenya with its large western existence and omnipresence as a stronghold of West Africa, The Jihadist group got few contacts and personal links in Kenya itself, In general managing logistic tools and advocating recruits management process. Yet Militia members are frequently trained and brought in from Somalia.
Al Shabaab Against US Foreign Policy involvement in Somalia
As internationally labeled Somalia "Failed State" could bring into account some questions about the benefits and outcomes achieved from the anarchical state under the doctrine of so-called the US National Interests in Africa. Washington's main interest in Somalia is to put an end to the country from becoming a source for terrorist groups to plan attacks on the United States ground and undermine the Horn of Africa, where long-term conflicts among Ethiopia, Eritrea, and Somalia issue. In current years, The U.S. representatives have been very cautious on going into cooperation and collusion between militant Islamist groups in the region, including Boko Haram, Al Shabaab, Al-Qaeda in the Islamic Maghreb, and al-Qaeda in the Middle East. The American government also stay concerned about the Extremist group's capabilities to recruit new members of the Somali Diaspora existing in the United States soil. Al-Shabaab organization has influenced and invited several American members to engage fighting in Somalia.
The American policy has fully depended on intermediary agent forces in Somalia to combat Al-Shabaab group and has hired proxy special contractors to assist some of them, according to the American Newsmedia. By 2007, Washington has financed and equipped hundreds of millions of dollars to prepare and supply AMISOM and recognized Somali security forces, but it issued in late 2017 it was stopping financial aid to most Somali units over corruption issues. In April of that year, President Donald J. Trump gave orders the first deployment of regular U.S. boots to the country since 1994, participating in a small unit of counterterrorism advisors already there. Defense agents' mention some five hundred U.S. personnel are now located in Somalian area. At the same time, the United Nations Security Council called the African Union to take command a peacekeeping force in Somalia borders as well as the capital Mogadishu, which is known by its abbreviation, AMISOM, in early 2007. Its main task was to promote stability among civilians and safeguard the country's transitional government, which was established in 2004 but had just regained to power in Mogadishu. Uganda was the prior African country to deploy soldiers into Somalia under AMISOM, and it sustains the vast unconditional in the regional force, at more than six thousand troops. Other military boots come from Kenya, Burundi, Ethiopia, and Djibouti. In number, AMISOM covers approximately twenty thousand troops.
To conclude, Al-Shabaab Islamist Group has been in difficult dilemma internally so far, facing a big loss in term of recruiting new volunteers to join the group, a lack of financial support, and overseas funds. The organization is ongoing by divergent disagreement and suffers tremendous competition from the Islamic State (ISIS). Though, Al Shabaab is becoming one of the dreadful regional armed groups in the African continent.
A question mark on FATF's credibility
While addressing a political gathering, India's external affairs minister S. Jaishanker made a startling lapsus de langue "We have been successful in pressurizing Pakistan and the fact that Pakistan's behaviour has changed is because of pressure put by India by various measures. "Modi made personal efforts on global forums like G7 and G20 to keep Pakistan on the list".
He was addressing the BJP leaders' training programme on the Modi government's foreign policy. Jaishanker is suave person. He generally avoids filibusters and gung-ho statements.
Jaishanker lauded Modi also for pushing back China from Doklam and Ladakh. To quote his statement, he said, '"One was in Doklam where China had to go back and the second is when they tried infringing LAC (the Line of Actual Control) in Ladakh'.
Lies galore
Doklam
India's view of Doklam is debatable. China thinks India was the aggressor. India intervened and stopped China road work at ostensibly Bhutan's request (India has no border with China at Doklam). India's intransigence at Doklam opened China's eyes. China began to suspect what India has up its sleeve.
Stobden in a newspaper article last year `China's past border tactics, especially in Central Asia, offer India a clue' points out, `If India falls for some kind of Chinese position over Aksai Chin, Beijing will then shift the focus to Arunachal to emphatically claim 90,000 sq km from India. Ceding Aksai Chin would fundamentally alter the status of J&K and Ladakh'.
No more integral part. Just `might is right' or `jis ki lathi us ki bhains' (he who has the staff, has the cow).
With tacit US support, India is getting tougher with China. The 73-day standoff on the Doklam Plateau near the Nathula Pass on the Sikkim border was actuated by implicit US support. .
Being at a disadvantage vis-à-vis India, China was compelled to resolve the stand-off through negotiations. China later developed high-altitude "electromagnetic catapult" rockets for its artillery units to liquidate the Indian advantage there, as also in Tibet Autonomous Region. China intends to mount a magnetically-propelled high-velocity rail-gun on its 055-class under-construction missile destroyer 055.
The Chinese government released a map to accuse India of trespassing into its territory, and in a detailed statement in the first week of August, it said "India has no right to interfere in or impede the boundary talks between China and Bhutan."
India and China have one of the world's longest disputed borders and areas — which include 37,000 sq km of uninhabited Aksai Chin and Arunachal Pradesh with 1.4 million residents and over 84,000 sq km.
Meanwhile, their Armies have been modernising at a frenetic pace. The two sides are also carrying out one of history's biggest conventional military build-ups along their borders. Doklam adds yet another flashpoint along the disputed borders of the two Asian giants.
Ladakh (Galwan) clashes
These clashes were at best a storm in a teacup. Both China and India have signed agreements not to use firearms. As such, India's hullabaloo was much ado about nothing. Jaishanker like so many other Indian politicians keep projecting the issue as a "victory, nonetheless.
AT a height of 14,000 feet (Galwan Valley), the world's first and second most populated countries and two nuclear powers engaged in violence. Thankfully for the planet they brawled with fisticuffs and threw stones at each other besides using barbed-wire-enveloped bludgeons to pummel each other.
In the battle that took place over several hours, India lost 20 lives, including an officer commanding (colonel). New Delhi claimed China lost 43 men as per radio intercepts.
India claimed that China's aim is to "dominate Durbuk-DBO road, strengthen its position in the Fingers area, halt the construction of link roads in Galwan-Pangong Tso [salt lake] and negotiate de-escalation on its terms." This is the assertion of Maj Gen (Dr) G.G. Dwivedi.
India alleged that not only have the Chinese changed the status quo at the Fingers, the mountain spurs along the lake, but also built substantial structures in the contested region of the Line of Actual Control. The hills protrude into the lake like fingers, and are numbered one to eight from west to east.
According to India, the LAC lies at Finger 8, but China points to Finger 4. The May 27 images by Planet Labs showed dozens of new structures, most likely tents that came up between Finger 8 and Finger 4 on the north bank of Pangong Tso, one of the main points of contention in the current standoff. The Indian Express (June 6) claimed this satellite imagery shows how the Chinese have changed the status quo on Pangong bank.
The Indian media alleged that China took over 640 kilometres of Ladakh territory. On the other hand the Chinese media insists that it is India which violated the Line of Actual Control.
The Chinese assertion was confirmed by Prime Minister Narender Modi. While addressing an all-party conference Modi said: "Neither have they [Chinese]" intruded into our border, nor has any post been taken over by them [China]. One wonders what was the point in whipping up of war hysteria by the Indian media. What a contradiction between Jaishankar's and Modi's statements.
FATF manipulated through India's defence-purchases clout from influential countries
India leveraged its military purchases to keep Pakistan under the grey List. Amid Ladakh border standoff, India's defence ministry approved purchase proposals amounting to an estimated Rs 38,900 cores. They included procurement of 21 MiG-29s, upgrading Indian Air Force's existing MiG-29 aircraft, procurement of 12 Su-30 MKI aircraft. The MiG-29 procurement and up-gradation from Russia will cost Rs 7418 crore.
A bird's-eye view of India's defence deals
Rafale
India signed a formal agreement to buy 36 Rafale fighter jets from France's Dassault for a reported 7.9 billion euros (8.8 billion dollars), one of its biggest defense deals in decades.7 Apr 2021. The five Rafale fighter jets which landed in Ambala on 29th July, 2020 would
Resurrect the Number 17 Golden Arrows squadron of the Indian Air Force. It will take
the IAF's squadron strength to 31. When all the 36 Rafale jets are delivered by 2022,
it will take it to 32 squadrons. The state-of-the-art 4.5 Generation Rafale jet can reach almost double the speed of sound, with a top speed of 1.8 Mach. With its multi-role capabilities, including electronic warfare, air defence, ground support and in-depth strikes, the Rafale lends
air superiority to the Indian Air Force.
Armed Forces $130 billion modernization plan
The plan includes acquisition of a wide variety of arms and armament that includes missiles, warships, drones, fighter jets, surveillance equipment and creation of architecture for Artificial Intelligence.
Recent India and US Basic Exchange and Cooperation Agreement for Geo[1]spatial Cooperation (BECA) deal on 27 October, 2020 in Delhi envisages digitising military applications. Broadly, there are four important aspects in the field of Battle field digitisation, which in military parlance is termed as Network Centric Warfare.
MiG upgradeIndia will upgrade 59 of its MiG-29 aircraft and buy 21 more from Russia for about $1 billion.
Artillery, tanks and missiles
India will buy Excalibur artillery rounds for M777 ultra light howitzersfrom the United States, Igla-S air defence systems from Russia and Spike anti-tank guided missiles from Israel.
The Army will buy ammunition for its T-90 tanks, BMP-2 vehicles, air defence guns, artillery guns and small arms, as well as rockets, missiles and mortars. The Air Force will buy air-to-air missiles, air to-ground missiles, smart bombs, chaffs, flares and precision-guided munitions.
Russia worth $800 million to buy weapons and spare parts.
India-US Guardian Drones Deal:
The US and the Indian Government signed a
$ 2-3 billion deal for the Guardian drones in 2018. The US Government has
cleared the sale of 22 predator Guardian drones to India. The drones are
manufactured by General Atomics.
India-US Defence Deal of Naval Guns:
In November, 2019 a deal of $1.0210 billion with the US was sealed to obtain 13 MK45 Naval guns and related
equipment. The MK-45 Gun System will help India to conduct anti-surface
warfare and anti-air defence missions.
India-US Apache Contract:
India and the US have signed $930 million agreement for 6 Apache Helicopters for Indian Army. The contract was made in the year 2015 by the Indian Air Force for 22 Apache helicopters. Out of 22 helicopters, 17 have already been delivered to India and the rest will be delivered in the year 2023.
MH-60 Romeo Helicopters Deal:
Indian Navy will procure 24 Sikorsky MH-60R helicopters.
FATF's double standards
It is questionable why supporting ongoing freedom movement in the occupied Kashmir is "terrorism", but not India's support to militant groups in Pakistan, Afghanistan, and erstwhile East Pakistan. India portrays the freedom movement in Kashmir as `terrorism'. The conduct of Indian diplomats amounted to state-sponsored terrorism. For one thing, India should close the `Free Balochistan' office on her soil, and stop resuscitating propaganda skeletons of pre-Bangladesh days.
Unlike Kashmir, East Pakistan was not a disputed territory. It was an integral part of Pakistan. But, India harboured, nurtured, trained and armed Bengali 'freedom fighters' on Indian soil. Ina video, India's army chief Manekshaw confessed that prime minister Indira Gandhi forced him to attack the erstwhile east Pakistan.
Negative impact of rigorous compliance
The managers of financial institutions in Pakistan are implementing the FATF conditions without understanding their purpose. They are harassing honest investors. For, instance, the manger of the national Saving Centre Poonch house Rawalpindi refuses to issue an investment certificate unless the applicant submits a host of documents. These documents include a current bank statement, source-of-income certificate besides bio-data along with a passport-size photograph. They call for the documents even if the applicant submits a cheque on his 40-year-old bank account.
Concluding remarks
The Financial Action Task Force has, ostensibly, noble objectives. It provides a `legal', regulatory, framework for muzzling the hydra-headed monster of money-laundering. It aims at identifying loopholes in the prevailing financial system and plugging them. But, it has deviated from its declared objectives. It has become a tool to coerce countries, accused of financing terrorism or facilitating money-laundering.
The FATF is more interested in disciplining a state like Pakistan, not toeing US policies, than in checking money-laundering. The tacit message is that if Pakistan does not toe Indian and USA's Afghan policy, and lease out air bases for drone attacks, then it will remain on FATF grey list.
Pakistan is a bête noire and India a protégé at the FATF only because of stark geo-political interests. Otherwise the money laundering situation in India is no less gruesome than in Pakistan. India has even been a conduit of ammunition to the Islamic State study conducted by Conflict Armament Research had confirmed that seven Indian companies were involved in the supply chain of over 700 components, including fuses or detonating cords used by the so-called Islamic State to construct improvised explosive devices.
Political considerations, not FATF's primary objectives, override voting behavior at the FATF..
Politically expedient definition of "terrorism" to put Pakistan under watch list
The writer is of the view that there is no universally-acceptable definition of "terrorism". Influential countries in the United Nations utilize their leverage to get an individual or an entity declared a "terrorist". "Freedom fighters" are called "terrorists" by their adversaries. He wonders whether it was fair to declare some religious or welfare organisations "terrorists'. And, to use this dubious "declaration" as justification to impose financial difficulties on Pakistan. He expressed ennui on apathy of international organisations towards India's support, for example to Mukti Bahini that Pakistan considered a "terrorist' organisation. The views expressed are personal.
The Financial Action Task Force is supposed to plug money laundering. It is not meant to dubiously declare a person or entity terrorist to impose financial restrictions on it. According to an Islamabad-based think tank Tabadlab, Pakistan sustained a total of US$ 38 billion in economic losses due to FATF' decision to thrice place the country on its grey list since 2008. In a way, the whole Pakistani nation was punished by declaring some religious outfits "terrorists".
Dubious "terrorism" label
Jammu and Kashmir is a disputed state, notwithstanding India's occupation of some parts of it. Flouting international resolutions declaring Kashmir a disputed territory, India annexed the part under its illegal occupation a centrally controlled territory ruled by New Delhi.
Kashmiris started a movement for freedom.
In the course of time some religious organisations in Pakistan began to support the freedom movement in India. India calls the freedom movement "terrorism, and by corollary whosoever supports it. Hafiz Mohammad Saied runs a few non-government welfare oganisations. Former president Musharraf's, in an interview pointed out that Saeed's organisations are the best in Pakistan. Through its leverage with the USA and some other countries, India managed to get Saeed designated a terrorist by the United Nations. Without substantial incriminating evidence, Saeed was portrayed as the mastermind of Mumbai attacks. The fact however remains that the Mumbai trials lacked transparency.
To create financial difficulties for Pakistan, India through its "friends" managed to get Pakistan on Financial Action Task Force watch list for inability to take adequate action against Hafiz Saeed.
Council of Europe Commissioner for Human Rights Thomas Hammarberg (2008) observed that "arbitrary procedures for terrorist black-listing must now be changed". There is no definition of terrorism. Mukti Bahini in former East Pakistan was freedom fighters to India but terrorists to Pakistan. Cuban terrorists were decorated n the USA as "freedom fighters".
Political expediency not fairness is the basis of the "terrorism" definition. To the USA Taliban were freedom fighters as long s they fought the erstwhile Soviet Union in Afghanistan. The US began to subsequently regard them as "terrorists" when they allegedly sheltered international "terrorists". The Taliban were designated terrorists under resolutions 1267 and 1373. The US used its influence to the hilt to get them so declared.
According to principles of penology, an offence has to be first defined before it is made punishable. In the absence of a global, universally acceptable definition of the word 'terrorism', any figment of imagination could be stretched to mean terrorism.
Unless the word 'terrorism is defined, it will not be possible to distinguish it from a freedom movement, protest, guerrilla warfare, subversion, criminal violence, para-militarism, communal violence or banditry. A nation cannot be punished for individual acts of terrorism, according to principles of natural justice and penology.
In the historical context, the term meant different things to different individuals and communities. The oldest 'terrorists' were holy warriors who killed civilians. Recent examples of religious terrorists are Aum Shinrikyo (Japanese), Rabbi Meir Kahane and Baruch Goldstein and Yigal Amir (Jews).
The Jewish-controlled media describes Hezbollah and Hamas as 'religious terrorists'. In the first century A.D Palestine, the Jews publicly slit the Romans' throats, in the seventh century India, the thugs strangulated gullible passersby to please the Hindu Devi Kali, and the 19th century adherents of Narodnaya Volya (People's Will) mercilessly killed their pro-Tsar rivals.
Most historians believe that the term 'terrorism' received international publicity during the French reign of terror in 1793-94.
It is now common to dub one's adversary a 'terrorist'. Doing so forecloses possibility of political negotiation, and gives the powerful definer the right to eliminate the 'terrorist'.
India's self confessed "terrorism"
Former East Pakistan was not a disputed state like Jammu and Kashmir. Yet, India tried tooth and nail to stoke an insurgency in East Pakistan. Confessions of former Research and Analysis Wing's officers and diplomats bear testimony to India's involvement in bloodshed in East Pakistan. B. Raman (A RAW officer), in his book The Kaoboys of R&AW: Down Memory Lane makes no bones about India's involvement up to the level of prime minister in Bangladesh's insurgency.
Elements in the definition: Points to ponder
There is a cliche "One man's terrorist is another man's freedom fighter". "Terrorism" is focused from narrow angles. Some definitions focus on the terrorist organizations' mode of operation. Others emphasize the motivations and characteristics of terrorism, the modus operandi of individual terrorists.
In their book Political Terrorism, Schmidt and Youngman cited 109 different definitions of terrorism, which they obtained in a survey of leading academics in the field. From these definitions, the authors isolated the following recurring elements, in order of their statistical appearance in the definitions[1]: Violence, force (appeared in 83.5% of the definitions); political (65%); fear, emphasis on terror (51%); threats (47%); psychological effects and anticipated reactions (41.5%); discrepancy between the targets and the victims (37.5%); intentional, planned, systematic, organized action (32%); methods of combat, strategy, tactics (30.5%).
Former RAW officer RK Yadav's disclosures
In a published letter, Yadav made startling revelation that India's prime minister Indira Gandhi, parliament, RAW and armed forces acted in tandem to dismember Pakistan. It is eerie that no international agency declared India a "terrorist" for its nefarious activities. His confessions in his letter are corroborated are corroborated by B. Raman in his book The Kaoboys of R&AW. He reminds `Indian parliament passed resolution on March 31, 1971 to support insurgency. Indira Gandhi had then confided with Kao that in case Mujib was prevented, from ruling Pakistan, she would liberate East Pakistan from the clutches of the military junta. Kao, through one RAW agent, got hijacked a Fokker Friendship, the Ganga, of Indian Airlines hijacked from Srinagar to Lahore.
Why the hullabaloo about insurgency in Kashmir if India's intervention in East Pakistan was justified.
Kulbushan Jadhav role
Jadhav was an Indian Navy officer, attached to RAW. His mission was to covertly carry out espionage and terrorism in Pakistan. Pakistan also alleged there were Indian markings on arms deliveries to Baloch rebels pushed by Jadhav.
To India's chagrin, India's investigative journalists confirmed from Gazettes of India that he was commissioned in the Indian Navy in 1987 with the service ID of 41558Z Kulbhushan Sudhir. A later edition of the Gazette showed his promotion to the rank of commander after 13 years of service in 2000. His passport, E6934766, indicated he traveled to Iranfrom Pune as Hussein Mubarak Patel in December 2003. Another of his Passports, No. L9630722 (issued from Thane in 2014), inadvertently exposed his correct address: Jasdanwala Complex, old Mumbai-Pune Road, cutting through Navi Mumbai. The municipal records confirmed that the flat he lived in was owned by his mother, Avanti Jadhav. Furthermore, in his testimony before a Karachi magistrate, Karachi underworld figure Uzair Baloch confessed he had links with Jadhav. India's prestigious Frontline surmised that Jadhav still served with the Indian Navy. Gazette of India files bore no record of Jadhav's retirement. India told the International Court of Justice (ICJ) that Jadhav was a retired naval officer. But, it refrained from stating exactly when he retired. The spy initially worked for Naval Intelligence, but later moved on to the Intelligence Bureau. He came in contact with RAW in 2010.
India portrays the freedom movement in Kashmir as `terrorism'. What about India's terrorism in neighbouring countries? Will the world take notice of confessions by India's former intelligence officers and diplomats?
Through Jhadav India wanted to replay the Mukti Bahini experience in Balochistan and Khyber Pakhtunkhwa.
Doval doctrine: In line with India's security czar Ajit Doval's Doctrine, RAW aims at fomenting insurgency in Pakistan's sensitive provinces. Doval is inspired by India's nefarious efforts which resulted in the secession of East Pakistan. Naila Baloch's `free Balochistan' office has been working in New Delhi since 23 June 2018. BJP MLAs and RAW officers attended its inauguration.
Involvement in Afghanistan
India too trained Afghan Northern Alliance fighters. India's ambassador Bharath Raj Muthu Kumar, with the consent of then foreign minister Jaswant Singh, `coordinated military and medical assistance that India was secretly giving to Massoud and his forces'… `helicopters, uniforms, ordnance, mortars, small armaments, refurbished Kalashnikovs seized in Kashmir, combat and winter clothes, packaged food, medicines, and funds through his brother in London, Wali Massoud', delivered circuitously with the help of other countries who helped this outreach'. When New Delhi queried about the benefit of costly support to Northern Alliance chief Massoud, Kumar explained, "He is battling someone we should be battling. When Massoud fights the Taliban, he fights Pakistan."
Concluding remarks
It is questionable why supporting ongoing freedom movement in the occupied Kashmir is "terrorism", but not India's support to militant groups in Pakistan, Afghanistan, and erstwhile East Pakistan. India portrays the freedom movement in Kashmir as `terrorism'. What about India's terrorism in neighbouring countries? Will the world take notice of confessions by India's former diplomats. The conduct of Indian diplomats amounted to state-sponsored terrorism. For one thing, India should close the `Free Balochistan' office on her soil, and stop resuscitating propaganda skeletons of pre-Bangladesh days.
Unlike Kashmir, East Pakistan was not a disputed territory. It was an integral part of Pakistan. But, India harboured, nurtured, trained and armed Bengali 'freedom fighters' on Indian soil.
U.S.: From mass airstrikes to targeted terrorist attack
The U.S.-led military operation "Inherent Resolve" has begun in August 2014. Its ostensible purpose was a struggle with the gaining ground ISIS at that moment. As the operation develops, Australia, France, Great Britain, Saudi Arabia, the Netherlands, Belgium and other countries joined the American airstrikes.
United forces, with purposes to show power and strengthen its influence in the region carried out more than three thousand airstrikes in the first year, resulting in thousands of victims among civilians. It is worth to note that member states of the coalition didn't try to hide the fact that their actions caused the death of thousands of people. In 2018, British authorities justified civilian deaths by the fact that militants used them as human shields and it was impossible task to minimize losses.
According to "Airwars", the British non-government organization, from 2014 till 2019 up to 13,190 civilians were killed in Iraq and Syria as a result of the international coalition actions.
However, despite all the "efforts" and the Pentagon's loud statements about the fight against international terrorism, the fact of the continuously growing territory controlled by the militants testifies the opposite. In addition, since 2015, facts of provided by Washington direct support to terrorists have begun to be revealed. U.S. and its allies produced weapons were repeatedly found in the territories liberated from jihadists. So, for example in 2017 during armed clashes with government troops militants used anti-tank TOW-2 and SAMS air defense systems of the U.S. production. Also, American medicines, communication tools and even component kits for UAVs were found in positions abandoned by terrorists.
The negative reaction of the international community began to rise in this context and Washington had no choice but to change the strategy of its activity in Syria. The practice of mass airstrikes was replaced by targeted terrorist attacks against government forces by their backed militants.
For implementing of such kind of actions, U.S. retained its military presence in Homs province where their military base Al-Tanf is deployed. A huge amount of evidence U.S. servicemen training armed groups fighters is widely accessible. Moreover it's known that 55 km zone around Al-Tanf has been inaccessible to government troops for years and Syrian army attempts to enter the area were suppressed by the U.S. airstrikes.
At the same time, IS militants have been spotted moving in this region without encumbrance and used the base as a safe zone for regrouping. Terrorists slipped in Deir ez-Zor, Palmyra, as well as Daraa and As-Suwayda from this area. In addition, the U.S. has created the Jaysh Maghawir al-Thawra group to fight government forces in the eastern section of the border between Syria and Iraq. Initially, the armed group was created to fight against government troops, but after a number of defeats they started to protect the area around the Al-Tanf.
Up to the date Washington continues to insist on Bashar al-Assad government "illegitimacy" and actively supports so-called moderate opposition. Pursuing its selfish economic and political goals, the United States counters to the international law, completely ignoring the tens of thousands victims among civilians and millions of refugees flooded Europe. Although the role of the White House and its allies in supporting terrorist groups is difficult to overestimate, the United States obviously will not consider it enough.