Tajikistan: Towards the Next Level of Development
Today, Tajikistan finds itself at a juncture, where—with the right decisions taken—it could step onto a path of rapid socio-economic development, dynamic rates of inclusive growth, and significantly improved economic perspectives for its citizens. Many "foundational" investments, some with World Bank support, have been realized, not least those linked to the modernization of the country's infrastructure and legal-institutional superstructure, allowing for a more effective delivery of public and social services. However, given the substantial changes that have occurred over the last 25 years, and which have built Tajikistan's economy, policies that used to be appropriate in the past may no longer be effective in the future. Economic policy challenges have moved from a state-led focus on public infrastructure to the encouragement of private-sector initiative, investment, and innovation.
Throughout its history, Tajikistan has had to respond to a myriad of existential threats, from the civil war to increased politico-economic isolation along borders closed for reasons of politics and/or conflict, the global financial and economic crisis after 2008, or the sharp fall in prices of primary commodities after 2014. It was bequeathed an economic model that had collapsed under the weight of inefficiencies, amplified by a history that—with the demarcation of the Russian-Afghan border in 1895—had placed Tajikistan at the periphery of a larger state entity bereft of its economic base and home markets.
Still, Tajikistan has proven resilient, as reflected in impressive average annual growth rates of 7.3 percent during the post-conflict years. As a result, per capita income during 1998–2017 increased, net of effects from inflation, by more than 160 percent. There has been impressive success in resolving the winter shortages in energy supply, while—in many parts of the country—citizens benefit from tangibly improved water and transport services.
For the last quarter century (that is, for most of Tajikistan's post-independence history), the World Bank Group has been privileged to support efforts to place the country's economy on a sound footing and develop the foundation for a socio-economic (professional) perspective for the citizens of Tajikistan. It has done so through all three periods of the country's development, from the civil war period to reconstruction and the responses to the various economic shocks affecting the country after 2008.
The Silver Anniversary of the collaboration between Tajikistan and the World Bank Group falls on the eve of a new era, with an opportunity for real, sustainable socio-economic transformation, a different set of challenges, and the need to adjust economic and development policies to a new environment. Rather than focusing on a domestic market of 9 million—mostly low-income—clients, which has proven too small a market for competition and sustained private-sector development, Tajikistan-based companies have the opportunity to access hundreds of millions of potential clients in the immediate neighborhood in South, Eastern, and Central Asia. All commodities and services, for which Tajikistan has a comparative advantage, whether it is food products, energy, minerals, cotton, textiles, or IT-based services, have deep markets nearby.
Already, Tajikistan is investing considerable national wealth to improve regional (or, rather, continental) connectivity and establish a stable export base, starting in energy. To be able to reap the full benefits inherent in very ambitious investments in energy generation and transmission, the country needs to pay particular attention to (i) investing in people (and preparing its mostly young citizens for the opportunities ahead); (ii) increasing the efficiency of (public) institutions; and (iii) providing the private sector with an environment that translates the opportunities into entrepreneurs' confidence that private investments will result in improved productivity, company growth, and increased profits.
The inherent result of Tajikistan's current remittance-financed, import-reliant economic model is a narrow private sector, with binding constraints to production, logistics, and innovation. If well-understood, the current economic structure might prove a "blessing in disguise" during a period in which there is high "in principle" demand for products and services "made in Tajikistan". If economic policies are adjusted, with a view to permitting entrepreneurs and investors to develop sufficient trust in institutions and confidence in the future, they would complement public investments with private investments of the scale, scope, and quality to foster innovation, increase productivity of key sectors of Tajikistan's economy, and increase wages and employment opportunities. By encouraging the private sector to import up-to-date technology, install modern equipment, and implement the highest standards, Tajikistan's economy would be competitive, export-oriented, and provide profit opportunities for enterprises, irrespective of ownership.
As argued in the World Bank's (2008) Growth Report, "economic miracles" are a misnomer. Dynamic rates of sustained and inclusive growth can be generated, as other countries have done before, by committed, credible, and capable governments that maintain macro-fiscal stability and allow the private sector to exploit opportunities in the world economy, support high rates of saving and investment, and permit markets to allocate resources. May Tajikistan, by the time of the Golden Anniversary of World Bank Group partnership, have shown the vision, courage, and determination to be included among the élite group of countries that have managed to transform their economies, and invest, innovate, and guarantee growth and prosperity to their people.
EAEU at 5: A long way to full integration?
The year 2019 will the mark the five-year anniversary of the Treaty on the Eurasian Economic Union (EAEU) and 25 years since the idea of Eurasian integration was first pitched in 1994 by Kazakh President Nursultan Nazarbayev. On May 29, Kazakhstan's current President Kassym-Zhomat Tokayev was meeting in the capital Nur-Sultan with his Russian counterpart Vladimir Putin on the fringes of an anniversary meeting of the Supreme Eurasian Economic Council.
Notably, the Commission on Cooperation between the upper house of the Russian parliament, the Federation Council, and the Kazakh Senate, has been working for more than seven years now.
"[The Commission] handles issues of cross-border cooperation, issues that can be effectively addressed by our MPs," Oleg Tsepkin, a member of the Federation Council's Committee on Constitutional Legislation and State Building, and of the Commission on Cooperation between the Federation Council and the Kazakh Senate, said during a Moscow – Nur-Sultan television linkup discussing "EAEU interaction and Russian-Kazakh relations."
According to Oleg Tsepkin, during a May 24 Commission meeting in Almaty, Kazakhstan, Russian and Kazakh senators discussed measures of digitalizing oversight and supervisory activities, exchanged views and expertise, and reviewed the youth policy of Kazakhstan and Russia.
"There are many things being done in Kazakhstan that we could emulate, including digitalization of official oversight and supervision work," Oleg Tsepkin noted.
When describing the situation current existing within the EAEU, Murat Laumulin, chief researcher at the Kazakhstan Institute for Strategic Studies, pointed to numerous hurdles hampering trade between member-countries, above all in border areas. He added that, as evident from the EU experience, the main problems still lie ahead, especially when it comes to the issue of a single currency. He emphasized, however, that within the EAEU economic issues prevail over politics.
"This is something all members of this integration association fully agree on," Laumulin noted.
Echoing the expert's opinion, Alexander Gusev, director of the Institute of Strategic Planning and Forecasting, and senior researcher at the Russian Academy of Sciences' Institute of Sociology, said that the EAEU's focus now is more on regulatory and economic issues, rather than political ones.
"The political component will obviously prevail in the future, since the EAEU was created with an eye to the future and the full integration of the post-Soviet states. Full-scale integration is still way off though," Alexander Gusev emphasized. He believes that the Union is absolutely capable of solving the problems it is facing today, despite what is going in the post-Soviet countries and tensions with the West, especially the sanctions pressure on Russia and Belarus. Alexander Gusev also said that at their upcoming summit, the EAEU leaders are going to sign a number of agreements with non-member states.
"Some of these agreements will be discussed and are most likely to be inked as part of the Union developing ties with China, the United States and the EU member-states," Alexander Gusev noted.
Zhumabek Sarabekov, an expert with the Institute of World Economy and Politics under the Foundation of the First President of the Republic of Kazakhstan, believes that as the phase of the rapid integration of the post-Soviet countries is almost over now, there is a growing need for improving the quality of integration institutions, which calls for complex and compromise solutions. Still, all EAEU members have a vested, strategic interest in promoting the process of Eurasian integration.
Zhumabek Sarabekov underscored the need for intensifying work to facilitate the member-countries' access to the common market.
"The EAEU countries tend to better protect their domestic markets, with each member widely applying non-tariff restrictions," the expert emphasized. According to EEC statistics, at the end of March 2019, there were 71 hurdles existing in the EAEU single market, 11 up from just two years ago. All this meaning that each country is trying to protect its producers and its domestic market. According to Zhumabek Sarabekov, Russia is high on the list of EAEU countries with the greatest number of barriers erected on the way of mutual trade.
The expert singled out industrial cooperation as another thing that deserves serious attention.
"One of the objectives pursued by the EAEU is the creation of common production chains, which will eventually help unlock the industrial potential of each member of the Union. However, the rate of cooperation in the real sector remains pretty slow," Zhumabek Sarabekov added.
The situation is exacerbated by bilateral contradictions between EAEU members, including Russia and Belarus, which often dominate the EAEU agenda.
Zhumabek Sarabekov underscored the need for a further expansion of the EAEU, both institutional (creation of common markets, a single currency) and geographic. However, this process should not be rushed.
"As we have seen, the inclusion of still unprepared new members into the EAEU has led to numerous problems. We should have in mind just how the new entrants are economically ready for this," he added.
According to Yelena Kuzmina, who heads the sector of Belarus, Moldova and Ukraine at the Center for Post-Soviet Studies of the Yevgeny Primakov National Research Institute of World Economy and International Relations of the Russian Academy of Sciences, with the primary effect of the countries' entry into the EAEU almost exhausted now, the situation calls for greater integration within the Union.
"The EAEU provides great opportunities for its member-countries in economic production, trade, and, to a degree, in transit, which significantly contribute to their economic potential. What worries Russia the most, however, is the variety of administrative, non-tariff restrictions," Yelena Kuzmina noted.
When discussing the priority areas of cooperation within the EAEU, experts mention the digitization of the economy, the reduction of trade barriers, raising the quality of trade relations, the labeling of goods, as well as introducing changes to the EAEU Treaty and the customs code agreement. Energy regulation, above all in the area of nuclear power generation, is a big priority for the Union. According to Alexander Gusev, Russia has offered to build a nuclear power plant in Kazakhstan, which by 2030 will start experiencing serious shortages of energy. He added that Kazakhstan is one of the world's three leading producers and processors of uranium with an annual production of 24,000 tons. There are six joint Russian-Kazakh uranium extraction and enrichment companies currently operating on the territory of this former Soviet republic.
"The volume of enriched uranium [Russia] is getting from Kazakhstan is large enough to keep our nuclear reactors running," Alexander Gusev concluded.
From our partner International Affairs
Economic integration: A driving force for sustainable development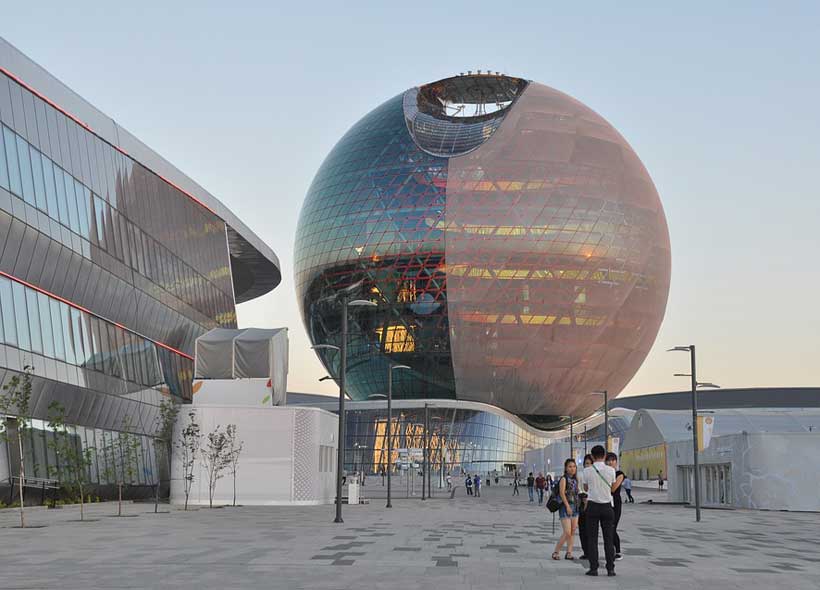 Leading thinkers from the world over gather at the Astana Economic Forum this week. Their focus is on the United Nations 2030 Agenda for Sustainable Development, and how it should shape long-term economic growth and social development strategies in Kazakhstan and central Asia. As international best practice and practical solutions are considered, one longstanding objective must remain in our sights: deepening economic integration between central Asia and the broader region. This is a key means of accelerating progress towards the Sustainable Development Goals. Kazakhstan, with its experience of reforming and modernizing its economy, mainstreaming sustainable development and successfully attracting foreign direct investment, has a major contribution to make.
This contribution is important as our analysis demonstrates the region must significantly strengthen its effort to achieve sustainable development. Progress in Asia and the Pacific has been made towards eradicating poverty and providing universal education. Measures are underway to achieve affordable clean energy. Yet on its current trajectory, the region needs to do more to achieve all 17 Sustainable Development Goals. This includes Central Asia, where action is needed to improve gender equality, build sustainable cities and communities and achieve decent work and economic growth – Sustainable Development Goal 8. Regional economic integration will be a key part of the solution.
Kazakhstan has demonstrated its commitment to achieving this goal over time, despite the financial and economic crises in international markets by which it has been affected. The digitalization of the economy and public life is underway and key programmes such as the 'Business Roadmap' or the 'Employment Programme' are being implemented. Deeper economic integration supported by improved transport infrastructure and trade facilitation measures across the North and Central Asia would support Kazakhstan's 2050 strategy designed to achieve annual sustainable growth and a diverse knowledge economy. It would also deliver the economic diversification necessary for more equitable distribution of wealth in the subregion.
Today, trade between North and Central Asian countries accounts for only 8 percent of its exports, much less than other parts of Asia and the Pacific. The region's exports are concentrated in low-value added commodities and the foreign direct investment it attracts focused on natural resource exploitation. Many countries' landlocked positions make trading particularly costly, weighing heavily on competitiveness. To overcome these challenges, both hard and soft infrastructure is needed.
Starting with the hard infrastructure, transport in particular, there are firm foundations on which to build. The UN backed Asian Highway Network has supported the development of efficient road infrastructure, Euro-Asia transport links and improved access to maritime routes. ESCAP support to Dry Ports improves the transport and logistics systems needed for the efficient shipment of sea cargo to inland destinations by road or rail. The Kazakh-Chinese logistics terminal in the port of Lianyungang, the Aktau, Bautino and Kuryk seaports, and the Khorgos-Eastern Gate dry port on the border with China all contribute to deepening regional integration. As does the newly opened Kazakhstan-Turkmenistan-Iran railway line connecting Central Asia to the Persian Gulf, providing much needed access to the sea.
Yet to make the most of this hard infrastructure, we need to focus on the softer elements as well. We must eliminate non-tariff measures and restrictive rules of origin, which weigh on trade and foreign direct investment. ESCAP is mapping the impact of non-tariff measures on intra-regional trade and helping strengthen governments' capacity to lessen their impact. Automating trade, transit and investment procedures would also help. The electronic exchange of trade data and documents between the North and Central Asia could reduce trade costs by 25 percent. A United Nations treaty to facilitate cross border paperless trade in Asia and the Pacific has recently been agreed for this purpose. In North and Central Asia, Armenia and Azerbaijan have signed and acceded. I hope that more countries in the region will follow suit to maximize the treaty's benefits.
A sustainable future for countries in North and Central Asia will depend at least in part on a sustainable approach to transport infrastructure and trade facilitation. More hard infrastructure projects, consistent norms and standards, and harmonized legislative frameworks are needed so that companies can sell into new markets, expand and create jobs. ESCAP is committed to supporting the intergovernmental work needed for such integration to occur, working with sub-regional organizations such the Eurasian Economic Union and the Shanghai Cooperation Organisation. Kazakhstan's position on the Eurasian continent means it is well placed to help drive this agenda forward. I am looking forward to joining forces with Kazakhstan's leadership to deepen economic integration and achieve sustainable development by 2030.
How Will Uzbekistan Become A Regional Transit Hub?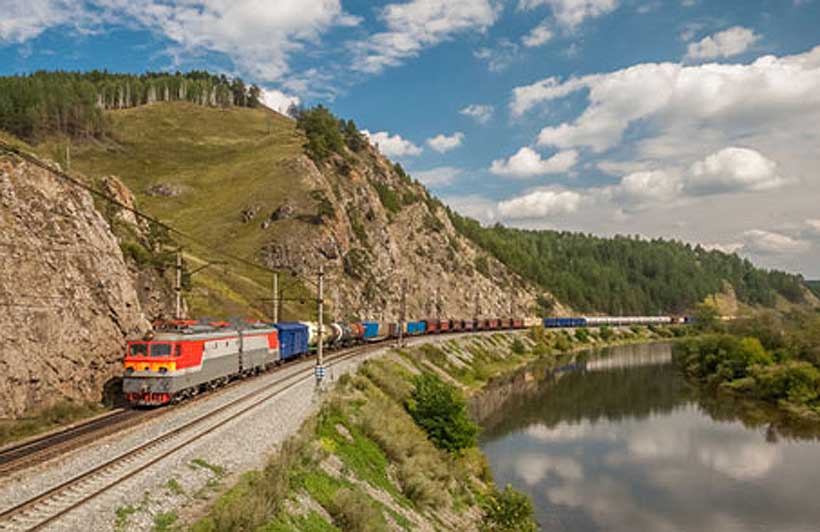 On 5th April of 2019, a meeting of the railway authorities of Kazakhstan, China, Iran, Turkmenistan, and Uzbekistan took place in Almaty dedicated to advancing cargo traffic along the North-South Transit Corridor. In fact, the participation of Uzbekistan in the project will shorten the route of goods from China to Iran and forward. Being a part of the ambitious North-South Transit Corridor — a 7,200 km long multi-mode network of ship, rail, and road routes for moving freight between India and Europe —the China-Kazakhstan-Turkmenistan-Uzbekistan-Iran railway can shape the geopolitics of Central Asia.
The decision had been made at the time when Uzbekistan, under the leadership of Shavkat Mirziyoyev, embraced a new path for the country's further development. Faced with a collapsing economy, international isolation, and a growing number of unemployed youth following years of Karimov's misrule, the country had little choice but to open up. Unlike his predecessor, President Mirziyoyev adopted a clear strategy document (namely, Uzbek Development Strategy 2017-2021) with the aim of further liberalization of the economy and the development of local infrastructure and cargo routes.
It is safe to note that Uzbekistan now seeks new opportunities to be a key player in the region by promoting various transit projects. Railway diplomacy, in particular, is central to this strategy. Undoubtedly, Central Asian countries including Uzbekistan require large-scale investments in nearly all sectors, but developing regional and transnational connectivity is a sound economic opportunity to stimulate further growth and diversification. Hence, for Central Asian states these infrastructure projects are not merely grand investments but are also tickets to join a global trade and geographic reorientation toward market economies in Western Europe and South and East Asia.
Uzbekistan joined the new railway project as an attempt to regulate the flow of containers through its territory to Iran via Bolashak station. According to reports, the volume of traffic along the China-Kazakhstan-Turkmenistan-Iran corridor last year amounted to 1 thousand TEU (container in 20-foot equivalent). It is expected that the number will grow as all involved parties have agreed on integrated tariff rates for goods transportation. The total length of the China-Kazakhstan-Turkmenistan-Iran route is about 10,000 kilometers, and the total travel time is about two weeks, which is twice as fast than by sea, which takes 25-30 days.
It is not the only regional transit project that Uzbekistan joined recently. In the last three years, Uzbekistan's new government has shown eagerness to boost cooperation with countries like India, Pakistan, and Afghanistan aiming to become a Central Asian gateway. It is worthy to note that from 2017, Uzbekistan is set to become the biggest trading partner of Pakistan from Central Asia since the bilateral trade between the two countries has improved from $36 million to over $90 million in 2018.
Moreover, in November of 2018, Foreign Minister Abdulaziz Kamilov visited Pakistan and was received by Pakistan's Prime Minister Imran Khan. Several important issues were put on the table, including the proposal of constructing a railroad connection between the two countries that would pass through Afghanistan. Considering the substantial hydrocarbon reserves of Uzbekistan in oil and natural gas, Pakistan could have particular benefits from this cooperation.
The proposed railway connection is supposed to link Pakistan, Afghanistan, Uzbekistan and possibly India. Uzbekistan's government pledged $500 million from its own funds for this critical railway line, which, if realized, will become the shortest transit route to the Iranian port of Chabahar. However, the Indian government did not immediately agree to this proposition.
For Uzbekistan, the proposed trans-Afghan railway project is critical in terms of strengthening its position as a crucial transit point of Afghan goods to other Commonwealth of Independent States' (CIS) and Chinese markets. Until now Uzbekistan has established a transit hub in its Termez city, which borders with Afghanistan. The hub includes a railway line, station, and trade center for Afghan goods. Nevertheless, Uzbekistan seemingly intends to develop the railway connection by linking it with Mazar-i-Sharif and Herat cities, which will open a direct link to the Iranian Chabahar and Bandar Abbas ports.
Additionally, Uzbekistan is keen to encourage India – a global economic giant, to take an active part in its regional initiatives. Uzbekistan's territory opens new horizons for India as the railway will allow India a more straightforward route to the markets of Afghanistan, Central Asia, and the wider Eurasian region. Currently, in large part due to the lack of direct transport routes, trade turnover between India and the Central Asian states remains far from its potential, and does not exceed 1.1 percent. Moreover, Uzbekistan eyes to gain access to the Indian Ocean's sea trade routes through the implementation of the trans-Afghan railway.
All regional transit projects such as the aforementioned railway plans create the necessary conditions for the further development of intercontinental transport corridors. Notably, this line of development underscores Uzbekistan's target to attract Chinese investments and possibly to enter into Chinese markets by its development of localand regional infrastructure and railway connections. For instance, the construction of the aforesaid Mazar-i Sharif-Herat route will allow goods to get from Afghanistan to China in merely three days via Andijan city in Uzbekistan. Thus, giving Uzbekistan's potential as a transit country, economic benefits area matter of time.
The recently initiated railway diplomacy strategy is a part of Uzbekistan's efforts to implement long-harbored projects to diversify the economy and boost external linkages. Notwithstanding the fact, the government still faces not only geopolitical but also financial challenges that need to be resolved. Though, the new government seems to lack of practical solutions for now. This includes the ongoing economic deficit and regional security problems, in particular in Uzbek – Afghan border. Yet, railway diplomacy is poised to help Uzbekistan rekindle its relations with major foreign economic partners and will also enable it to expand its influence across the region. In order to achieve this goal, the country needs to build constructive dialogue with neighboring countries just to prevent the future possible economic or political unrest. Indeed, it is an important step for the region's long-term development plan.