US Blunders have made Russia the Global Trade Pivot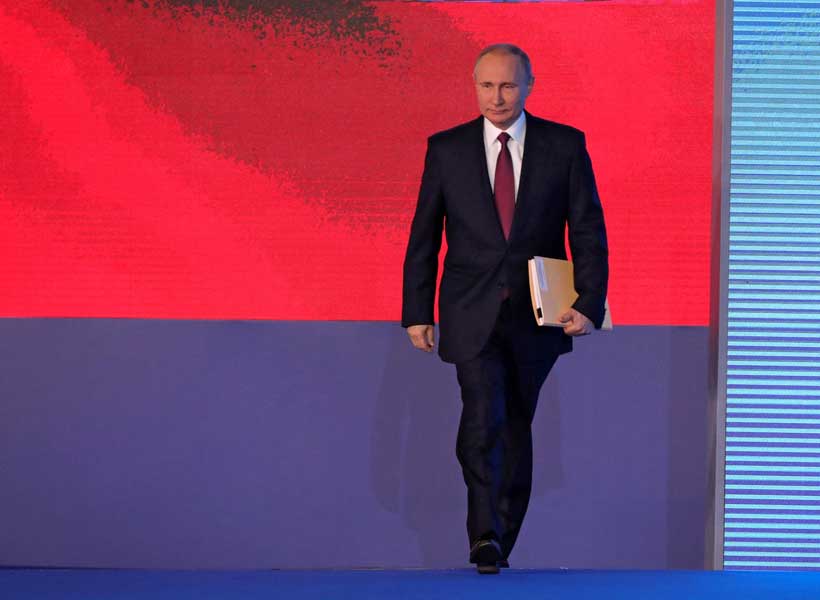 The year 2019 had barely begun before news emerged that six Russian sailors were kidnapped by pirates off the coast of Benin. It was perhaps a foretaste of risks to come. As nations reel from deteriorating economic conditions, instances of piracy and other forms of supply chain disruptions are bound to increase.
According to the International Maritime Bureau (IMB), 107 cases of piracy were noted during the first half of 2018 vis-à-vis 87 throughout 2017. The 2018 tally included 32 cases in Southeast Asian waters and 48 along African shores –representing 75% of the total. To put this figure into perspective, Asian behemoths India and China – despite their vast shorelines – recorded only 2 cases of piracy each during the study period. Russia had none. In terms of hostages taken, the IMB tally read 102 in H1 2018 vs 63 in H1 2017.
Piracy adds to shipping and retail costs worldwide as security, insurance and salaries are hiked to match associated risks in maritime transport. Merchant vessels will also take longer and costlier routes to avoid piracy hotspots.
A United Nations Office on Drugs and Crime(UNODC) report in 2016 sums up the perils ahead: "As over 90% of global trade is carried out by sea, the economic effects of maritime crime can be crippling. Maritime crime includes not only criminal activity directed at vessels or maritime structures, but also the use of the high seas to perpetrate transnational organized crimes such as smuggling of persons or illicit substances.  These forms of maritime crime can have devastating human consequences."
Indeed, cases of human trafficking, organ harvesting, and the smuggling of illicit substances and counterfeit goods are proliferating worldwide in tandem with rising systemic debt and suspect international agendas.
Australia offers a case in point. While it fantasizes over a Quad of allies in the Indo-Pacific – to "save Asians from China" –criminal elements from Hong Kong, Malaysia to squeaky-clean Singapore have been routinely trafficking drugs, tobacco and people right into Sydney harbour for years,  swelling the local organised crime economy toas much as $47.4 billion (Australian dollars presumably) between 2016 and 2017.
With criminal elements expected to thrive during a severe recession, they will likely enjoy a degree of prosecutorial shielding from state actors and local politicians. But this is not a Southeast Asian problem alone; any superpower wishing to disrupt Asia-Europe trade arteries – the main engine of global growth– will have targets of opportunity across oceans and lands.  The US-led war against Syria had not only cratered one potential trans-Eurasia energy and trade node, it served as a boon for child trafficking, organ harvesting and slavery as well. Yet, it is President Bashar al-Assad who is repeatedly labeled a "butcher" by the Anglo-American media.
Ultimately, industries in Asia and Europe will seek safer transit routes for their products. The inference here is inevitable: the greatest logistical undertaking in history – China's Belt and Road Initiative (BRI) – will be highly dependent on Russian security umbrella, particularly in Central Asia. Russia also offers an alternative transit option via the Northern Sea Route, thereby avoiding any potential pan-Turkic ructions in Central Asia in the future.
Russo- and Sinophobia explained?
In retrospect, Washington's reckless policies post-Sept 11 2001seem aimed at disrupting growing synergies between Asia and Europe. This hypothesis helps explain the relentless US-led agitprops against Russia, China and Iran.
When the gilet jaunes (yellow vest) protests rocked France weeks ago, it was only a matter of time before some pundits blamed it on Russia. US President Donald J. Trump cheered on; just as "billionaire activist" George Soros celebrated the refugee invasion of Europe and the Arab Spring earlier. If the yellow vest contagion spreads to the Western half of Europe, its economies will flounder. Cui bono? A Russia that can reap benefits from the two-way BRI or Arctic trade routes or a moribund United States that can no longer rule roost in an increasingly multipolar world?
Trump's diplomatic downgrade of the European Union and his opposition to the Nord Stream 2 gas pipeline matches this trade-disruption hypothesis, as do pressures applied on India and China to drop energy and trade ties with Iran. Washington's trade war with Beijing and recent charges against Huawei – arguably Asia's most valuable company –seem to fit this grand strategy.
If China concedes to importing more US products, Europe will bear the consequences. Asians love European products ranging from German cars to Italian shoes and Europe remains the favourite vacation destination for its growing middle class. Eastern European products and institutions are also beginning to gain traction in Asia. However, these emerging economies will suffer if their leaders cave in to Washington's bogeyman fetish.
Even if Europe is somehow taken out of the trade equation, greater synergy between the RIC (Russia, India and China) nations may be enough – at least theoretically – to pull their nations through anticipated global volatilities ahead.
In the meantime, as the US-led world crumbles, it looks like Russia is patiently bidding its time to become the security guarantor and kingmaker of Asia-Europe trade.  A possible state of affairs wrought more by American inanity rather than Russian ingenuity…
Relegating the "Russia Problem" to Turkey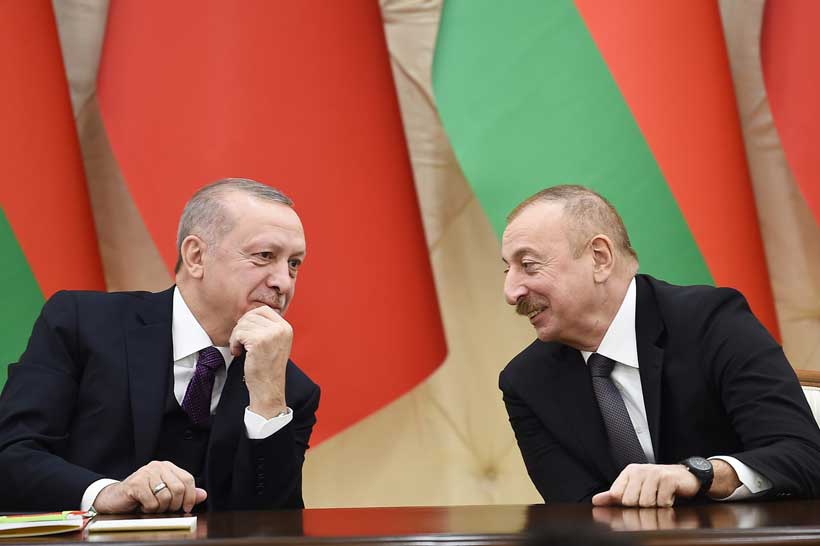 Turkey's foreign policy is at a crossroads. Its Eurasianist twist is gaining momentum and looking east is becoming a new norm. Expanding its reach into Central Asia, in the hope of forming an alliance of sorts with the Turkic-speaking countries — Kazakhstan, Uzbekistan, Kyrgyzstan, and Turkmenistan — is beginning to look more realistic. In the north, the north-east, in Ukraine, Georgia, and Azerbaijan, there is an identifiable geopolitical arc where Turkey is increasingly able to puncture Russia's underbelly.
Take Azerbaijan's victory in Second Karabakh War. It is rarely noticed that the military triumph has also transformed the country into a springboard for Turkey's energy, cultural and geopolitical interests in the Caspian Sea region of Central Asia. Just two months after the November ceasefire in Nagorno-Karabakh, Turkey signed a new trade deal with Azerbaijan. Turkey also sees benefits from January's Azerbaijan-Turkmenistan agreement which aims to jointly develop the Dostluk (Friendship) gas field under the Caspian Sea, and it recently hosted a trilateral meeting with the Azerbaijani and Turkmen foreign ministers. The progress around Dostlug removes a significant roadblock on the implementation of the much-touted Trans-Caspian Pipeline (TCP) which would allow gas to flow through the South Caucasus to Europe. Neither Russia nor Iran welcome this — both oppose Turkey's ambitions of becoming an energy hub and finding new sources of energy.
Official visits followed. On March 6-9, Turkish Foreign Minister Mevlüt Çavuşoğlu visited Uzbekistan, Turkmenistan, and Kyrgyzstan. Defense cooperation, preferential trade deals, and a free trade agreement were discussed in Tashkent. Turkey also resurrected a regional trade agreement during a March 4 virtual meeting of the so-called Economic Cooperation Organization which was formed in 1985 to facilitate trade between Turkey, Iran, and Pakistan. Though it has been largely moribund, the timing of its re-emergence is important as it is designed to be a piece in the new Turkish jigsaw.
Turkey is slowly trying to build an economic and cultural basis for cooperation based on the Turkish Cooperation and Coordination Agency founded in 1991 and the Turkic Council in 2009. Although Turkey's economic presence in the region remains overshadowed by China and Russia, there is a potential to exploit. Regional dependence on Russia and China is not always welcome and Central Asian states looking for alternatives to re-balance see Turkey as a good candidate. Furthermore, states such as Kyrgyzstan and Turkmenistan are also cash-strapped, which increases the potential for Turkish involvement.
There is also another dimension to the eastward push. Turkey increasingly views Ukraine, Georgia, and Azerbaijan as parts of an emerging geopolitical area that can help it balance Russia's growing military presence in the Black Sea and in the South Caucasus. With this in mind, Turkey is stepping up its military cooperation not only with Azerbaijan, but also with Georgia and Ukraine. The recent visit of Ukraine's President Volodymyr Zelenskyy to Turkey highlighted the defense and economic spheres. This builds upon ongoing work of joint drone production, increasing arms trade, and naval cooperation between the two Black Sea states.
The trilateral Azerbaijan-Georgia-Turkey partnership works in support of Georgia's push to join NATO. Joint military drills are also taking place involving scenarios of repelling enemy attacks targeting the regional infrastructure.
Even though Turkey and Russia have shown that they are able to cooperate in different theaters, notably in Syria, they nonetheless remain geopolitical competitors with diverging visions. There is an emerging two-pronged strategy Turkey is now pursuing to address what President Recep Tayyip Erdoğan sees as a geopolitical imbalance. Cooperate with Vladimir Putin where possible, but cooperate with regional powers hostile to Russia where necessary.
There is one final theme for Turkey to exploit. The West knows its limits. The Caspian Sea is too far, while an over-close relationship with Ukraine and Georgia seems too risky. This creates a potential for cooperation between Turkey and the collective West. Delegating the "Russia problem" to Turkey could be beneficial, though it cannot change the balance of power overnight and there will be setbacks down the road.
The harsh ecological conditions of the Arctic in the past have sustained economic activity in the region. Climate change, new technologies and innovations open new perspectives for the development of these territories. The Arctic has turned into one of the hotspots of geopolitics: global and regional players are striving to expand their borders. Watching the Arctic is a complex problem, so the solution can only be secured by integrating the forces of all parties in the Arctic.
It is impossible to discuss the development of the Arctic from the standpoint "whether we are going to exploit it or not", as the industrial development of the Arctic started about 100 years ago. Today 10 million people live around Arctic, only about 10% of them are indigenous peoples. The main question is how we can make this development responsible and sustainable to ensure all three aspects – economic, social and environmental – in the long term and who should be a stakeholder in this activity.
Scientists from Russia, Norway and Iceland, despite the difficulties and deteriorating relations between Russia and the West, are conducting an active dialogue on the future of the Arctic. They call for enhanced cooperation and joint development of the Arctic for the benefit of humanity, not for geopolitical confrontation, because "Together we are stronger." Scientists have also called for attracting the capabilities of space satellites to conquer the Arctic and solve various tasks and problems. They hope to strengthen public and private investment in human capital, for better education, to attract more talented people, to create high-paying jobs for young people, to create and develop smart cities. The Arctic is an excellent opportunity for a clean and green economy, for Industry 4.0 and for the creation of new industries.
As part of the High North Dialogue Arctic 2050: Mapping the future, a panel discussion was held on April 23, 2021. The umbrella theme of all Arctic 2050 presentations: Mapping The Future of the Arctic and exhibitors tried to give their views on development and change in the Arctic over the next few decades from the standpoint of economy, trade and maritime transport, energy, ecology and social trends. During the panel Russian scientists from the Skolkovo School of Management, one of the leading research centers in Russia and their Norwegian colleagues discussed possible scenarios for the development of the Arctic in the next 30 years
Although almost all exhibitors were wary of more accurate predictions given the many factors that potentially determine the course of events in this area, the general impression that could be gained from different presentations is that greater importance is expected in this area in world economic and traffic flows. Development opportunities in mining, energy and maritime transport are great, but there are also great unknowns and potential temptations regarding the mutual rivalry of countries in this area, regulating legal and policy frameworks for the implementation of development policies and finally regarding climate change and risk environment.
The ability to think long-term, and to maintain a balance between all three dimensions, is what is called a 'sustainable mindset' and this is exactly what the Arctic needs from leaders now and in the future. A new leadership agenda emerges in each and every sector, reflecting the paradigm shift: policymakers will have to work towards creating an enabling environment, incentivizing more responsible investment in the Arctic, instead of trying to find a balance between economic activity and environmental footprint business needs to turn away from the cost reduction imperative and concentrate on creating innovation in technology and business models that together will make it possible to do business in the Arctic sustainably, which means both at the new level of productivity as well as in an environmentally and socially responsible manner. NGOs must concentrate on facilitating multi-stakeholder dialogs aimed at finding a balance of interests, rather than lobbying for limiting policies and challenging business activity in the region. What is more important, is that, just as with the triple bottom line, these paradigm shifts should be synchronized and synergetic. The sustainable future of the Arctic tarts with the sustainable thinking of the leaders of today.
Disagreements between States Should Be Resolved in a Peaceful Manner Based on International Law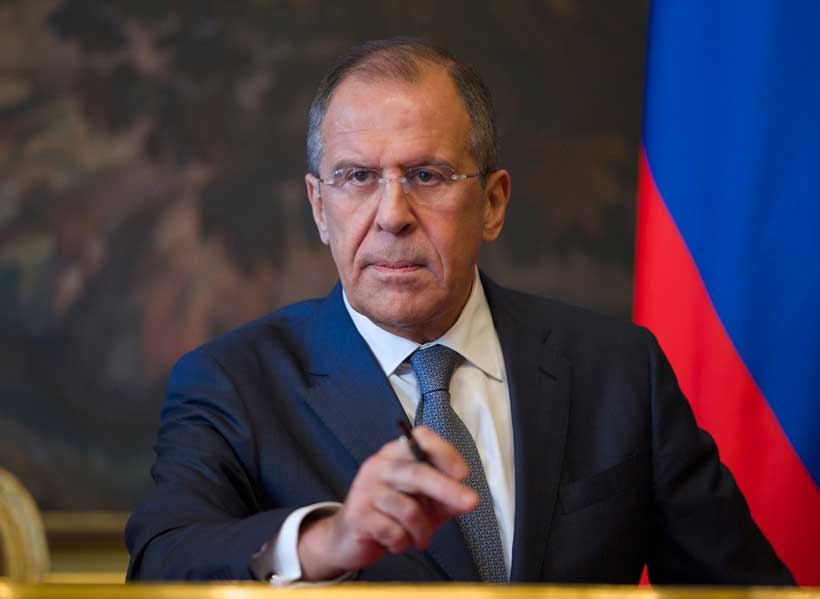 Russian Foreign Minister Sergey Lavrov has appreciated the role of Pakistan in the peace process of Afghanistan. He said that Russia expects that the meeting of the extended 'Troika' will give a necessary impetus to the Intra-Afghan negotiation and active role of Pakistan in the preparation of this event is appreciable.
Visiting Russian Foreign Minister Lavrov expressed these views during in an interview and its important points are shared below:
Q1.: Recently, another round of consultations took place in Moscow as part of the extended "Troika" on Afghanistan, which will likely to be followed by a session of talks in Doha. What are the prospects for an intra-Afghan dialogue given that the government of President Ashraf Ghani avoids such negotiations? How will peace and security in South Asia be affected by India's unilateral actions in Kashmir, its active participation in the "Quad" (USA-India-Japan-Australia) and its dispute over the border areas with China?
Answer: We expect that the meeting of the extended "Troika" of March 18, 2021 will give a necessary impetus to the intra-Afghan negotiations. We note the active role of the Pakistani side in the preparation of this event. Moscow also hosted separate meetings between the Afghan delegation (headed by the Chairman of the High Council for National Reconciliation Abdullah Abdullah) and representatives of the Taliban. We consider it important that both sides speak in favour of intensifying the intra-Afghan negotiation process.
As for New Delhi's participation in the "Quad", we proceed from the fact that India as a responsible world power determines its foreign policy priorities by itself. At the same time we are convinced that disagreements between states in any region of the world including, of course, South Asia, should be resolved in a peaceful, civilized manner based on international law. Russia as a permanent member of the UN Security Council is ready to assist this in every possible way.
In principle we do not support the creation of divisive geopolitical structures in the spirit of the cold war. In modern conditions there is demand for such multilateral associations, initiatives and concepts which are based on the principles of inclusiveness, collegiality and equality. It is this philosophy that underlies the activities of the Shanghai Cooperation Organization, of which Moscow, Islamabad and New Delhi are members, he said.
Russia is interested in building up cooperation with the Pakistani, Indian and other partners in Eurasia. We have common interests, above all, ensuring security and improving the quality of life of the peoples of our countries. A unifying agenda is being promoted by the initiative of Russian President Vladimir Putin to develop Greater Eurasian Partnership. Participation in it is open to all states of the continent, including the members of the EAEU, SCO, ASEAN, as well as, in case there is such interest, the European Union. Systematic implementation of the initiative will not only strengthen positive connectivity and improve the competitiveness of all participants but will also be a solid foundation in building a common continental space of peace and stability, he said.
Q2.: Your comments on the global multilateral response to the COVID-19 pandemic and the issue of equitable distribution of coronavirus vaccines. What role could the UN and other multilateral organizations play in resolving conflicts and ensuring the rule of law in relations between states?
Answer: Despite efforts to curb the coronavirus infection, unfortunately, the international community has not fully coped with this dangerous challenge. The current crisis not only reminds of the enduring value of a human life but also shows again that sooner or later most of the problems of our time become common. To tackle them efficiently we need to unite. Therefore from the very beginning we urged our partners to take joint steps. Now it is especially important to suspend trade barriers, illegitimate sanctions and restrictions in the financial, technological and information spheres.
The epidemic has demythologized the idea of superiority of the ultra-liberal model of development. It is obvious that self-sufficient countries with clearly formulated national interests demonstrate greater stress resistance. Those who took the path of ceding their independence, part of national sovereignty to others lost. We regard WHO as the main international platform for coordinating global efforts in the fight against the pandemic. We presume that, on the whole, the Organization is coping with its functions. We will continue to provide multifaceted support to it.
Russia is one of the leaders in the field of global health care. We will continue to contribute to international efforts to combat COVID-19. We will continue to help the affected states both in bilateral formats and within multilateral structures. Our accumulated potential for countering infections allowed us to develop and launch the production of the Sputnik V vaccine in a short space of time. To date two more Russian vaccines against the new coronavirus infection have been registered.
Now the priority is vaccination of the population. Of course, the issue of an equitable distribution of coronavirus vaccines is very sensitive, especially for the poorest countries. In this regard we are ready to deliver safe and efficient Russian vaccines on a transparent basis. A lot of work is being done on this track. We have agreements on the supply of our vaccines with more than 50 states. A number of countries have launched the production of Sputnik V.
As for the second part of the question, the subjunctive mood is not entirely appropriate here. Same as 75 years ago, the UN is the "cornerstone" of the international legal architecture and its Security Council bears the primary responsibility for maintaining international peace and security.
Despite the growing challenges, the UN on the whole successfully copes with its responsibilities to resolve conflicts. As an example, I can mention more than ten peacekeeping operations currently deployed in various parts of the world. Even amid the difficulties caused by the pandemic, the Blue Helmets continue to fulfill their duty with dignity.
Russia as a founding member of the UN and a permanent member of the Security Council advocates strengthening the central role of the Organization in the world affairs. Our constant priority is to contribute to the formation of a more just and democratic, multipolar world order. It should be based on the UN Charter and not on dubious concepts such as the "rules-based order" promoted by Washington and its allies.
Q3.: How close are the views of Russia and Pakistan on the various regional and international issues such as Afghanistan, peace and prosperity in South Asia and the Middle East? What are the plans for the development of trade and economic cooperation between the two countries especially in energy and other sectors as well as in defense?
Answer: Moscow and Islamabad enjoy friendly, constructive relations which are based on the concurrence or similarity of approaches to the majority of topical issues of the international and regional agenda. Among them are the issues of strategic stability and of course Afghanistan. Suffice it to say that during the 75th session of the UN General Assembly the Pakistani partners supported all draft resolutions submitted by Russia and co-sponsored most of them. And, of course, we appreciate the contribution of Islamabad to the advancement of national reconciliation in Afghanistan, including through the mechanism of the extended "Troika" as mentioned above. I would like to note that our states are consistent proponents of settling conflicts including in the Middle East and North Africa solely by political and diplomatic means in compliance with the principles of the UN Charter.
In the area of bilateral relations our priorities are well known. These are, above all, cooperation in combatting terrorism as well as trade and economic ties. We will continue to provide assistance in strengthening the anti-terrorist potential of the Pakistani law enforcement agencies through joint exercises including "Druzhba" (Friendship) and the "Arabian Monsoon".
In the field of practical cooperation we also have a lot to be proud of. The past year saw a record volume of bilateral trade: it grew by 46% and reached $790 million. We are making necessary efforts to start the construction of the North-South gas pipeline – the flagship project in the energy sector. We hope that all remaining technical issues will be agreed upon in the very near future. Russian companies are ready to participate in the modernization of the energy sector and the railroad system of Pakistan.
From our partner RIAC