Oil Market Report: A marathon, not a sprint
Last month, we asked if there was a floor under prices following the signing of a new Vienna Agreement that aims to re-balance the oil market. Following an initial burst of enthusiasm for the deal, scepticism set in, alongside worries about the global economic background. Prices fell by $10/bbl with Brent crude oil bottoming out on 24 December at just above $50/bbl. For the producers, this was unwelcome, but for consumers it provided a nice present for the holidays. In the US Gulf Coast, gasoline prices in early January averaged $1.89/gal versus the summer peak of $2.79/gal and in India, prices are about 14% below the early October peak. Recently, leading producers have restated their commitment to cut output and data show that words were transformed into actions. In December, OPEC production fell by almost 600 kb/d and Saudi Arabia has signalled that, for its part, further significant cutbacks will take place in January and beyond.
The Brent price has moved back above $60/bbl, so the answer to our question posed last month seems to be a qualified yes, at least for now. However, the journey to a balanced market will take time, and is more likely to be a marathon than a sprint. While Saudi Arabia is determined to protect its price aspirations by delivering substantial production cuts, there is less clarity with regard to its Russian partner. Data show that Russia increased crude oil production in December to a new record near 11.5 mb/d and it is unclear when it will cut and by how much. Other non-OPEC countries joining in the output deal saw higher output, including Mexico.
Elsewhere, there are signs that market re-balancing will be gradual. The trajectory of Iran's production and exports remains important. In December, total exports increased slightly to over 1.3 mb/d. With US waivers allowing Iran's major customers to buy higher volumes than was previously thought, more oil will remain in the market in the early part of 2019. Venezuela has seen the collapse of its oil industry slow during the second half of 2018 with production falling recently by about 10 kb/d each month rather than by the 40 kb/d we saw earlier in the year. The level of output in the world's biggest liquids producer, the United States, will once again be a major factor in 2019. We saw incredible and unexpected growth in total liquids production of 2.1 mb/d in 2018. For this year, we have left unchanged for now our forecast for growth of 1.3 mb/d. While the other two giants voluntarily cut output, the US, already the biggest liquids supplier, will reinforce its leadership as the world's number one crude producer. By the middle of the year, US crude output will probably be more than the capacity of either Saudi Arabia or Russia.
For oil demand, there is a mixed picture. Falling prices in 4Q18 helped consumers and there are signs that trade tensions might be easing. In many developing countries, lower international oil prices coincide with a weaker dollar as the likelihood of higher US interest rates fades for now. However, the mood music in the global economy is not very cheerful. Confidence is weakening in several major economies. In the short term, there is added uncertainty about oil demand due to the onset of the northern hemisphere winter season, with low temperatures seen in the past few days in many places. For now, we retain our view that demand growth in 2018 was 1.3 mb/d, and this year it will be slightly higher at 1.4 mb/d, mainly due to average prices being below year-ago levels.
In the meantime, refiners face a challenging year. Processing capacity will increase by 2.6 mb/d, the biggest growth for four decades, while margins are already pressured by low gasoline cracks due to oversupply and weak demand. The well-trailed changes to the International Maritime Organisation's marine fuel regulations due in 2020 are another big issue for some refiners as they seek to find outlets for unwanted high sulphur fuel oil. By the end of the year, all industry players, upstream and downstream, may feel as if they have run a marathon.
Transition to Low-Carbon Rice Will Help Vietnam Meet Its Emission Target
Moving to low-carbon rice production offers the highest potential for Vietnam to meet its goal of cutting methane emissions by 30 percent by 2030 while boosting the competitiveness of a strategic export item, a new World Bank report says.
The report, titled "Spearheading Vietnam's Green Agricultural Transformation: Moving to Low-Carbon Rice," suggests that Vietnam can transform the rice sector by cutting GHG emissions, improving resource efficiency and yields, boosting resilience, and diversifying production. Such transformation will require significant investment and major policy reforms to align incentives and coordinate behaviors of stakeholders at all levels.
"The agricultural sector, despite all its successes, is an important contributor to GHG emissions in Vietnam," said Carolyn Turk, World Bank Country Director for Vietnam. "It has reached a point where a transition to lower-carbon modes of farming is imperative—the longer it takes to switch, the higher the costs will be. Experience suggests that government has a catalytic role to play in driving the green transition through strategic allocation of public investment and strengthening the enabling environment for private sector participation in a modern, green agriculture sector."
Rice, which is Vietnam's most important crop and grown on more than half of its agricultural land area, accounts for 48 percent of the agriculture sector's GHG emissions and over 75 percent of methane emissions. Based on conservative estimates, improving water management and optimizing application of inputs such as seeds, fertilizers, and pesticide can help farmers maintain or increase yields by 5 to 10 percent and reduce input costs by 20 to 30 percent, thereby boosting net profits by around 25 percent. More importantly, these improved techniques would also help cut GHG emissions by up to 30 percent. Such approaches were successfully piloted in over 184,000 ha of rice farming under the Vietnam Sustainable Agriculture Transformation Project financed by the World Bank.
"These methods have been proven effective," said Benoît Bosquet, World Bank Regional Director for Sustainable Development in East Asia Pacific. "If we can scale them up in the whole agricultural sector, they will help Vietnam progress towards its 2050 net-zero greenhouse gas emissions target."
The report highlights five short- to medium-term policy areas to accelerate the transition to low-carbon agriculture, including ensuring policy coherence and plan-budget alignment, repurposing policy tools and public expenditures, promoting public investments, strengthening institutions, and enabling the private sector and other stakeholders to participate.
The report was launched at the "Integrated Climate Resilience and Sustainable Development of the Mekong Delta" workshop, co-organized by the Ministry of Agriculture and Rural Development and the World Bank in Can Tho on September 24.
World Bank calls for urgent climate action in Latin America and the Caribbean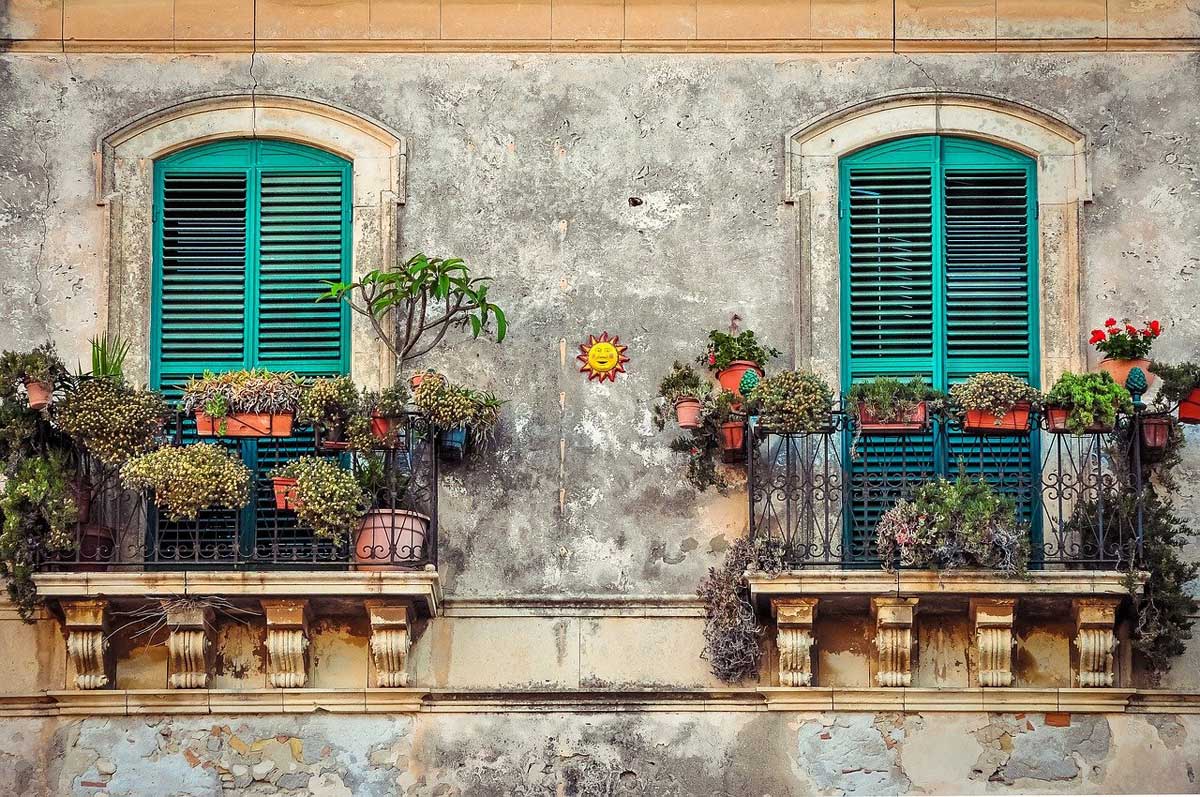 A new World Bank report calls on countries in the region to take urgent action to help reduce the impacts of climate change and set a path for the transition to low-carbon economies.
According to the report,A Roadmap for Climate Action in Latin America and the Caribbean 2021-2025, climate-related disasters such as hurricanes, droughts, fires, and floods are becoming increasingly frequent and intense in the region and are the cause of enormous economic losses. Latin America and the Caribbean (LAC) is among the regions most vulnerable to the destructive power of such events, with annual costs due to disruptions in energy and transport infrastructure equivalent to 1 percent of regional GDP and up to 2 percent in some Central American countries.
Furthermore, climate change is expected to have negative impacts on productivity and harvests in several countries in the region. This could exacerbate acute food insecurity, which increased rapidly during the COVID-19 pandemic to affect more than 16 million people across the region, with many families at risk in 2022 due to higher inflation and food prices. Without action, by 2030, up to 5.8 million people could fall into extreme poverty as a result of climate change, and by 2050 over 17 million people could be forced to leave their homes to escape climate impacts.
"Countries in LAC have a unique opportunity to act swiftly and lead the change towards more resilient and low-carbon economies that foster a better future for their people," said Carlos Felipe Jaramillo, World Bank Vice President for Latin America and the Caribbean. "The World Bank has long been a strong partner to the region and as part of our long-term commitment to achieving sustainable and inclusive development, we have stepped up our support, providing about $4.7 billion in climate-related financing during the last year."
The region is responsible for 8 percent of global greenhouse gas emissions. The agricultural sector, together with changes in land use and deforestation, accounts for 47 percent of emissions in LAC, well above the global average of 19 percent. Energy, electricity consumption and transportation account for another 43 percent of emissions. The report emphasizes opportunities in these areas for both economic growth and services with lower emissions as key to accelerating climate action and leading an urgent transition to low-carbon economies to avoid the irreversible effects of climate change.
"This report offers an ambitious and urgent roadmap for transformative climate action in the region, building on country climate priorities and commitments and focusing on adaptation and resilience, while supporting countries to achieve their low carbon development goals," said Anna Wellenstein, Regional Director for Latin America and the Caribbean in sustainable development.
The report highlights several priority areas in key sectors for new and accelerated climate action:
Managing landscapes, agriculture and food systems that include deforestation-free value chains
Decarbonizing power generation, transport systems and manufacturing while reducing infrastructure disruptions
Making cities more resilient to climate shocks and reducing urban emissions
While supporting cross-cutting actions that:
help vulnerable populations adapt to climate change and achieve just and equitable transitions to low carbon economies; and
promote green growth while reducing financial sector risks and anticipating market transitions.
In FY22, the World Bank provided US$4,691 million for climate action in the region, in projects such as:
Climate Resilient and Sustainable Agriculture (Belize)
Resilient Connectivity and Urban Transport Accessibility (Haiti)
Enabling a Green and Resilient Development Policy Financing (Peru)
Second Disaster Risk Management Development Policy Credit (Honduras)
Belgrano Sur Passenger Railway Line Modernization Project (Argentina)
The targets of the Roadmap for Climate Action in Latin America and the Caribbean 2021-2025 are grounded in the World Bank Group's Climate Change Action Plan (CCAP) and fully integrate all parts of the World Bank Group to work with a broad range of partners in the development of multisectoral solutions.
Jobs outlook highly uncertain in the wake of Russia's war of aggression against Ukraine
OECD labour markets bounced back strongly from the COVID-19 pandemic, but the global employment outlook is now highly uncertain according to a new OECD report.
Russia's war of aggression against Ukraine has caused lower global growth and higher inflation, with negative impacts on business investment and private consumption.
The OECD Employment Outlook 2022 says that while labour markets remain tight in most OECD countries, lower global growth means employment growth is also likely to slow, while major hikes in energy and commodity prices are generating a cost of living crisis.
Since the low point of the pandemic in April 2020, OECD countries have created about 66 million jobs, 9 million more than those destroyed in a few months at the onset of the pandemic. The OECD unemployment rate stabilised at 4.9% in July 2022, 0.4 points below its pre-pandemic level recorded in February 2020 and at its lowest level since the start of the series in 2001.
The number of unemployed workers in the OECD continued to fall in July and reached 33.0 million, 2.4 million less than before the pandemic.
Looking at individual countries however, the unemployment rate in July remained higher than before the pandemic in one fifth of OECD countries. In a number of countries, labour force participation and employment rates are also still below pre-crisis levels. Moreover, employment is growing more strongly in high pay service industries, while it remains below pre-pandemic levels in many low pay, contact-intensive industries.
"Rising food and energy prices are taking a heavy toll, in particular on low income households," OECD Secretary-General Mathias Cormann said. "Despite widespread labour shortages, real wages growth is not keeping pace with the current high rates of inflation. In this context, governments should consider well targeted, means-tested and temporary support measures. This would help cushion the impact on households and businesses most in need, while limiting inflation impacts and fiscal cost of that policy support," he said.
Tight labour market conditions mean that companies across the OECD are confronted with unprecedented labour shortages. In the European Union, almost three in ten manufacturing and service firms reported production constraints in the second quarter of 2022 due to a lack of labour.
Nominal wages are not keeping pace with the rapid rise in inflation. The real value of wages is expected to decline over the course of 2022, as inflation is projected to remain high and generally well above the level expected at the time of relevant collective agreements for 2022. The cost of living crisis is affecting lower-income households disproportionally. They have to devote a significantly larger share of their incomes on energy and food than other groups and were also the population segment falling behind in the jobs recovery from the COVID-19 pandemic.
In these circumstances, supporting real wages for low-paid workers is essential, according to the report. Governments should consider ways to adjust statutory minimum wages to maintain effective purchasing power for low paid workers. Targeted, means-tested, and temporary social transfers to people most affected by energy and food price hikes would also help support the living standards of the most vulnerable.
In the current circumstances, active discussions between governments, workers and firms on wages will also be key. None of them can absorb the full cost associated with the hike in energy and commodity prices alone. This calls for giving new impetus to collective bargaining, and for rebalancing bargaining power between employers and workers, enabling workers to bargain their wage on a level playing field.
Countries should step up their efforts to reconnect the low-skilled and other vulnerable groups to available jobs. About two thirds of OECD countries have increased their budget for public employment services since the onset of the COVID 19 crisis. However, more funding is not enough: employment and training services need to be integrated, comprehensive and effective in reaching out to employers and job seekers.
Improving job quality for frontline jobs should be an urgent priority for governments. More than half of OECD countries set up one-time rewards to compensate workers in the long-term care sector for extra work during the pandemic. Yet less than 30% of countries have increased pay on an ongoing basis.