New Government in Bangladesh: Implications for China-Bangladesh Relations
The People's Republic of China is one of the earliest countries to congratulate Prime Minister Sheikh Hasina for her landslide victory by securing two-third majority in the 11th National Parliamentary Election in Bangladesh, held on December 30, 2018. Chinese Ambassador in Dhaka, Zhang Zuo, and his team paid an official visit to the Prime Minister's Office, Ganabhaban, on December 31, 2018, to hand over the congratulatory messages to the newly elected Prime Minister from Chinese President Xi Jinping and Premier Li Keqiang. This official message denotes China's continuous support to Bangladesh as well as the potency of their bilateral strategic partnership at the dawn of the twenty-first century.
Over the years, especially since 1990s, China has emerged as a cooperative and reliable partner for Bangladesh in the economic development and national security build-up of the latter. Under the constant rule of Sheikh Hasina and her party, Bangladesh Awami League, in Bangladesh since 2009, the relationship has turned into a comprehensive strategic partnership.
In terms of trade, China, at this moment, stands as the largest trading partner for Bangladesh with more than $10 billion of bilateral trade volume. According to the reports provided by the Export Promotion Bureau of Bangladesh, the amount of country's total export to China was $808.14 million in the fiscal year 2015-16, compared to the amount of $319.66 million in 2010-11. At the same time, China's export to Bangladesh in 2015-16 was worth about $9.8 billion, compared to the amount of $5.9 billion in 2010-11. Economists have predicted that, if the current rate continues like this, the bilateral trade volume would reach up to $18 billion in 2021, when Bangladesh will be celebrating its 50th anniversary.
Throughout the last decade, Bangladesh has developed an outstanding political relationship with China as well. For example, when Chinese President Xi Jinping's paid an official visit to Dhaka in October 2016, Bangladesh received him with the highest official greetings ever. It was the first visit by any Chinese head of the state to Bangladesh in 30 years, which is considered as the biggest diplomatic milestone to their bilateral relationship.
During this visit, both countries signed 27 deals and memorandum of understanding (MoUs) worth an amount of $13.6 billion in trade and investment sectors. President Xi has also offered $23 billion loan to Bangladesh for supporting some large-scale infrastructure projects. Prior to that, in May 2014, the China Major Bridge Engineering Company (CMBEC) was awarded for the construction of Padma Bridge, the biggest ever infrastructural project in Bangladesh.
Bangladesh has been an official partner of China-led Belt and Road Initiative (BRI) since 2016. The country is one of the founding members of the Asian Infrastructure and Investment Bank (AIIB) as well. Geographically, Bangladesh is a part of both overland and maritime routes of BRI. It is a member of Bangladesh-China-India-Myanmar Economic Corridor (BCIM-EC) initiative, which focuses on the revival of the Southern Silk Road under BRI by physically connecting the landlocked provinces of Southern China to the Bay of Bengal. On the other hand, the Chattogram sea-port and its adjacent maritime area of Bangladesh have been an integral part of the 21st Century Maritime Silk Road. The country has, in fact, received the second highest amount of funding from BRI project in South Asian region, after Pakistan.
Apart from these developments, China has also emerged as a strategic security partner for Bangladesh in South Asia over the last decade. In the period of 2011-2015, for example, Bangladesh became the second highest importer of military equipments from China. In order to strengthen the capacity of Bangladesh Navy under the current regime of PM Sheikh Hasian, Bangladesh purchased two submarines from China, named BNS Nabajatra and Joyjatra, both delivered in 2016. Bangladesh also purchased six surface ships from China in between 2009 and 2015, which include two patrol boats with modest anti-surface and anti-submarine capabilities. These technological supports and upgraded equipments from China have enabled Bangladesh Navy to be emerged as a "blue-water" defense force for protecting country's maritime area.
In terms of education and cultural exchanges, both China and Bangladesh have further developed their cooperation during this period. Several Chinese language institutes have been established, by far, in both public and private universities of Bangladesh. The number of Bangladeshi students studying in China has also been increased significantly with the help of growing number of scholarships from the Chinese government.
Hence, as per the expectations from both sides, the extension of Sheikh Hasina's government for the third time will contribute to further boost up this bilateral cooperation. China believes that, under the leadership of Prime Minister Sheikh Hasina, Bangladesh will be able to fulfill its "Vision 2021" and, thereby, to become a middle income country by 2021, which would create further opportunities for the promotion of China-Bangladesh friendship in the upcoming days.
A Hybrid Political System for Pakistan: A Proposal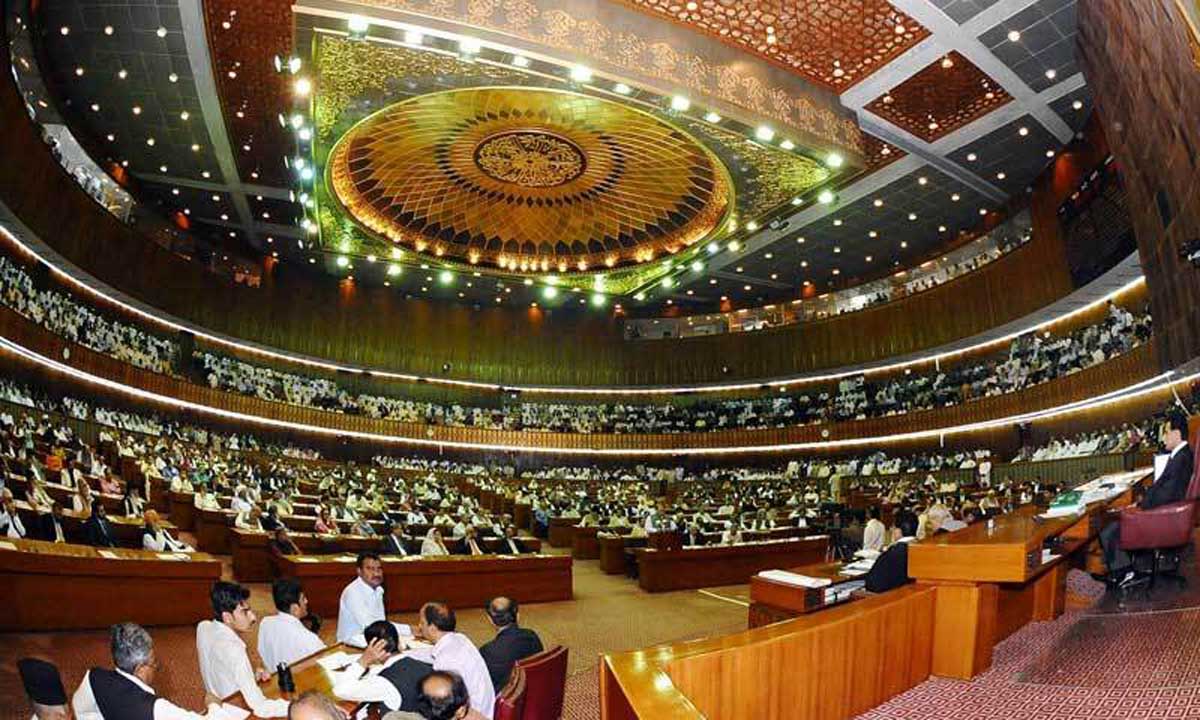 The political system of Pakistan is an amalgamation of Islamic, British, and Indian influences, shaped by a multifaceted array of religious, ethnic, and regional factors, making it a culturally rich and ever-changing landscape. Pakistan is renowned for its powerful military establishment, which has traditionally wielded significant influence in determining its political direction. The nation's political history is characterized by cycles of military rule, punctuated by several coups, followed by phases of democratic rule, though the military has continued to exert a significant degree of influence in the country's politics. Furthermore, Pakistan has had to contend with the pernicious threat of extremism, with various militant groups operating within its borders and perpetrating terrorist attacks, which have destabilized the nation's political, social, and economic stability.
This article aims to shed light on the challenges faced by the political system in Pakistan, specifically concerning the current political turmoil the country is experiencing. It also suggests a potential solution to stabilize the system and bring about a revolution in the way politics is conducted in Pakistan
The challenges faced by Pakistan's democracy are compounded by the elite classes' actions. The country is currently facing significant upheaval, which can be attributed to several factors. The lack of solid democratic institutions, frequent military takeovers, and the involvement of powerful military and civilian elites are among the underlying causes of the country's political instability. Additionally, ethnic and regional conflicts, poverty, and economic growth issues further exacerbated political instability. The ongoing conflict in Afghanistan, as well as political unrest in neighboring countries, have also had an impact on the country. Furthermore, Pakistan's history of military control, political corruption, and a lack of a deeply ingrained democratic culture have all contributed to the volatility in its political system.
The current political quagmire that plagues Pakistan is multifaceted, primarily stemming from a dearth of political acumen and a paucity of commitment on the part of leaders to prioritize the exigencies of the populace over their own personal and factional interests. This has led to a diminution of public confidence in the political system and government officials. Furthermore, the military's prolonged political intervention and sway history has exacerbated a lack of democratic stability and accountability. Another critical conundrum that has impeded the country's political evolution is the preponderance of corruption and nepotism in every government agency, rendering it difficult for citizens to repose trust in government officials. As a result, there is a burgeoning loss of faith in institutions of all varieties, with people losing trust in the government, corporations, and political leaders.
Furthermore, the failure of successive governments to address the issue of corruption has further undermined public trust in the political system. The permeation of corrupt practices in every government institution has made it difficult for citizens to have faith in government officials, leading to a general disillusionment with the political system. Additionally, the lack of transparency and accountability in government operations has enabled corrupt officials to operate with impunity, further eroding the public's trust in the political system. The aforementioned issues have resulted in a political climate marked by a lack of stability and continuity, hindering the country's economic and social development. It is imperative that the political class and other stakeholders work towards addressing these issues to ensure that the political system can effectively serve the people's needs and promote the country's long-term stability and prosperity.
Proposing A New Way to get stability in Political System?
A hybrid political system combines characteristics of many political systems, such as democracy and autocracy. Two examples are a semi-presidential system, which combines a prime minister and a president, and a federal system, which combines a central government with regional administrations. Hybrid systems can also include components of other kinds of democracy, such as a parliamentary system combined with a robust presidential system. These systems are frequently viewed as a compromise between competing political ideologies or as a means of balancing the strengths and shortcomings of various systems
If the official replaces the current political system with a hybrid one, it could be very beneficial. One of the main advantages of a hybrid system is that it allows for a balance of power between the legislative and executive branches of government. In a presidential system, the executive branch is separate from the legislative branch, with the president having a lot of power. In a parliamentary system, however, the executive branch is accountable to the legislative branch. In a hybrid system, the executive branch has some independence from the legislative branch but is still responsible for it. This helps to prevent too much power from being concentrated in one person or group and also helps to protect citizens' rights and to avoid abuse of power.
An additional benefit of implementing a hybrid system is that it may facilitate more efficient decision-making by leveraging the strengths of both presidential and parliamentary systems. In a presidential system, the separation of powers can result in stalemates and prolonged indecision, while in a parliamentary system, the government can swiftly collapse if it loses the legislature's support. A hybrid system, on the other hand, can offer a balance of stability and agility, allowing for more prompt decision-making while maintaining the accountability of the executive branch. Furthermore, considering Pakistan's history of military involvement in politics, a hybrid system can provide a mechanism to hold the military accountable to the civilian administration and reduce the likelihood of military intervention.
It is imperative to acknowledge that a hybrid system may not be the ultimate remedy for all of Pakistan's issues, and its successful operation would require meticulous planning and execution. Nevertheless, this system could potentially provide a glimpse of sustained stability in Pakistan's political landscape, and it is incumbent upon the authorities to consider this system as a viable option to circumvent further obstacles.
Regional Implications of Strategic Triangle of China-India & Pakistan
Strategic Triangle is defined as three states binding in a triangle's strategic relationship. It is focused on three factors. 1) A state must be sovereign and rational in its foreign policy. 2) Action of one state in a triangle must affect the other two states. 3) Two states must have the potential to be united against other.
The Strategic Triangle has four models: unit veto, stable marriage, a romantic triangle, and ménage à trois. 1) Unit-veto means that all three states must have a different nature. 2) Stable marriage means that the relationship between two states is better than both with the other. 3) Romantic triangle means that good relations exist between one pivot and two states. In contrast, good relations don't exist between two states when the relation between two states and one pivot is compared. 4) Ménage à trois means where all three states enjoy good relations.
The roots of contention between India and Pakistan can be traced since independence, while the rivalry between China and India has existed since the Sino-India war in 1962. However, due to this rivalry, India is considered a threat to both (Pakistan and China). India underwent three times for a full-scale war against Pakistan and once to a full-scale military conflict, while India and China went to war in 1962. India struggles to influence the South-Asian Region, which has increased the foundation of a Geostrategic triangle (Pakistan-China and India). The triangle evolved in Asia after the Sino-India war in 1962 when Pakistan and China signed an agreement on the border delimitation in 1963. Pakistan handed over the Trans-Karakoram tract to China, a territory claimed by India in Kashmir. The bilateral dispute between (India and Pakistan) turned into a trilateral (China-India & Pakistan).
This triangle has a crucial role in the international arena, changing the dynamics of power. The triangular relationship between China, India, and Pakistan is one of the key drivers for Asian security. Indo-US relations strategically have been getting deeper for the last two decades, and their ties with China are under high strain. There is a massive growth in Pak-China strategic relations that is essential for peace and balance in the region. It is due to an Indian hegemony dream after Sino-India, and Indo-Pak wars. Pakistan, China, and India have nuclear capabilities. This triangular nuclear chain increasingly connects geopolitical competition with the nuclear issue. China, India, and Pakistan must be cautious in their nuclear trilemma.
Nuclear weapons are a strategic tool that creates deterrence and restricts the concerned state from full-scale war. China believes in cooperation and the concept of mutual security. Geopolitical muddles will have impacts on the regional nuclear situation. China has adopted "no first use" nuclear weapons under any condition or circumstances since declaring itself a nuclear state. It will not threaten any non-nuclear state or zone that does not hold nuclear weapons. China is stable, responsible, and committed to its nuclear policy.
Pakistan is a responsible state in this region. Pakistan successfully conducted its first nuclear test in May 1998, aiming to respond to the Indian nuclear test, and declared itself a nuclear power. Pakistan has adopted a "full spectrum deterrence" policy rather than "no first use," which deters India from conventional war or nuclear war since 1998. The conventional war between Pakistan and India cannot be ruled out; however, under nuclear weapons, the conflict between Pakistan and India may escalate to a full-scale war.
India adopted a "no first use" policy but will retaliate with nuclear weapons if any major incident that counters India with chemical or biological weapons. India considers Pakistan one of its immediate rivals, while China is a long-term target for its nuclear weapons and the most significant military potential threat. India has security concerns over civil nuclear cooperation between Pakistan and China. India argues that Pak-China strategic alliance is a rivalry and perceives this growing threat to its security.
Both countries (China and India) became neighbours after China declared Tibet as an integral part in 1951. The border tension is arising and sharpening the geopolitical rivalry between China and India. An incident occurred recently between China and India in Galwan valley in June 2020 that triggered a conflict between China and India, resulting in military casualties. After this incident, the bilateral relations between China and India went to the lowest. On the Line of Actual Control (LAC), concerned states (China and India) deployed much equipment and troops. They were on the brink of limited military conflict. Major sources of contention between China and India are border infrastructure and the issue of terrain gaining in Ladakh and Dokhlam.
An incident occurred in Pulwama in Indian-Occupied Jammu and Kashmir. Indian authorities blamed Pakistani Security Agencies without solid evidence; however, former Prime Minister Imran Khan demanded to share evidence-based reports against Pakistan, if any, but the Indian authorities failed to share any factual evidence. The armed forces of Pakistan and India were on high alert, and a series of armed clashes occurred on the Line of Control (LOC). India violated Pakistan's air space on 26 February 2019, which was very concerning to Pakistan, but on 27 February 2019, Pakistan shot down the Indian fighter jet Mig-21 and arrested Indian Fighter Pilot Abhinandan Varthaman. It occurred for the first time since 1971 when Indian fighter jets crossed the Line of Control, and both nuclear-armed states were at the brink of nuclear war; however, the former premier of Pakistan endured to stop both states from nuclear escalation. India launched either intentionally or unintentionally unarmed missiles toward Pakistan in March 2022, which crashed in Mian Channu (a city in Punjab). India Defence Minister Mr. Rajnath Singh claimed that there was a technical malfunction in the routine maintenance of missiles that carried accidental firing of missiles in Pakistan. Pakistan immediately summoned an Indian envoy, protested, and showed deep concerns over the firing of an Indian missile. However, Indian negligence or aggressive attitude can be harmful to regional peace. These kinds of incidents may lead to a nuclear war.
China is emerging as a superpower. India is rising as a regional power and is offensive in its approach towards other states like China, Pakistan, etc. Late Indian Chief of Army Staff (COAS), and Chief of Defence Staff (CDS) Bipin Rawat said the Indian Army is on two fronts. We have brought many changes in our capabilities. The Indian Army, Air Force, and Navy are fully prepared for any eventuality from any side. India wants its hegemony in the South Asia region and maintains the balance of power with China. The US is a strategic partner of India that supplies arms to India and shares civil nuclear technology, which disturbs the balance of power in South Asia and concerning for Pakistan's security. Pakistan is defensive in its approach toward Indian hostility. China is a strategic partner of Pakistan that addresses Pakistan's security concerns and maintains the balance of power in the South-Asia region. The attitude of China, Pakistan, India, and the U.S. will affect the South Asia region. Nuclear capability characterizes the geographical proximity of the strategic triangle, where any military confrontation may lead to a nuclear war.
Indian Republic Day: A Black Day for Kashmiris
India celebrates 'Republic Day' on January 26th every year to commemorate the day when the Constitution of India came into effect, replacing the Government of India Act 1935, and making India a republic. However, it is observed as a 'black day' in Indian Illegally Occupied Jammu & Kashmir (IIOJK) because it marks the day when the Indian government stripped the region of its autonomous status and imposed direct rule from New Delhi. Kashmir has been a contentious issue between India and Pakistan since the two countries gained independence in 1947. The people of Jammu and Kashmir were promised a high degree of autonomy under Article 370 of the Indian Constitution, which was in effect until August 2019, when the Indian government revoked it. This autonomy included the right to a separate constitution, a separate flag, and laws that were distinct from the rest of India. However, in practice, the Indian government has been involved in suppressing the political and basic rights of the people of Jammu & Kashmir and denying them their right to self-determination.
The special status granted to Jammu and Kashmir under Article 370 of the Indian Constitution, which was revoked by the Indian government in 2019, had given the region a high degree of autonomy and protected its distinct identity. The revocation of this special status has led to widespread protests and resentment among the people of the region, who see it as an infringement on their rights and an attempt by the Indian government to suppress their political and cultural identity and right of self-determination.
The Indian government's handling of the situation in Jammu and Kashmir has also been criticized by international human rights organizations, who in their recent reports have highlighted how the Indian government has been involved in human rights violations of the people of Kashmir, through the use of excessive force, arbitrary arrests, and censorship of the media. International Human Rights Law forbids the unjustified deprivation of life. The right to life is embodied in Article 3 of the Universal Declaration of Human Rights, which is being flagrantly violated in Kashmiri. India has signed the International Covenant on Civil and Political Rights as well (ICCPR). Which hasn't prevented it from abusing the law, though.
When the Indian government removed Indian Occupied Kashmir's special status and sent thousands more troops to the area, the situation for the locals of Kashmir became much tougher. Additionally, India reverted to age-old slavery techniques by enforcing a curfew on the helpless population, cutting off the internet and telecommunications, and detaining political figures, leaving 1.47 billion people cut off from the outside world, devoid of fundamental human rights, and living in dread. Since the repeal of Article 370 and the ensuing curfew, there have been reports of nighttime raids in which youngsters have been kidnapped and tortured, as well as of women being harassed. Intentionally violating both international humanitarian law and human rights law, the Indian military has intentionally dismembered, injured, and several times murdered people during this forceful conquest. The Kashmiri diaspora in the UK and Europe observe "Black Day" on January 26th each year to protest the Indian government's illegal actions in Jammu& Kashmir. This day marks the anniversary of the Indian Constitution coming into effect in 1950, which provides a pretext for the formalization of Indian control over Kashmir, a region that has been the subject of ongoing conflict and human rights abuses. The diaspora uses this day to raise awareness about human rights abuses and the ongoing conflict in the region, and to call for self-determination for the people of Kashmir. They also call on the international community to break the status quo imposed by the fascist Indian government. For instance, the president of Tehreek-e-Kashmir UK president claimed that "the people of Kashmir have challenged India to take out the forces (one million) from the valley and then celebrate the republic day". Jammu & Kashmir salvation movement president Altaf Ahmed also call the UN for intervention to protect the rights of Kashmiris.
India has long claimed to be the world's largest democracy and a champion of human rights. However, it has a long history of human rights abuses and political suppression in the region of Kashmir. Despite India's claims of being the world's largest democratic state, it has been involved use of excessive force against peaceful protesters, the imposition of strict curfews and internet shutdowns, and the detention of political leaders and activists in the Kashmir region. The Indian government has also been criticized for its heavy-handed tactics in dealing with the insurgency in the region, which has resulted in widespread human rights abuses, including extrajudicial killings, torture, and enforced disappearances. The Indian government has also failed to provide the people of Kashmir with basic democratic rights, such as freedom of speech, freedom of the press, and the right to self-determination.
It is certainly true that the Indian government's actions in the region of Kashmir have been widely criticized for human rights abuses and the suppression of political dissent. The deployment of a large number of security forces in the region, along with heavy-handed tactics, have resulted in widespread human rights abuses and a lack of protection for the people of Kashmir. This is in contrast to the protection of basic human and democratic rights, which are supposed to be guaranteed to all citizens of India by the Constitution. How a democratic state can be the largest human rights violator? A self-proclaimed secular state which does not give the rights of minorities cannot be a democratic republic state.
The situation in Kashmir raises questions about the Indian government's commitment to protecting the rights of all of its citizens, regardless of ethnicity or religion. A democratic state should ensure that all citizens are protected and treated fairly under the law, but the actions of the Indian government in Kashmir suggest that this is not always the case. Similarly, a self-proclaimed secular state like India should ensure that all religious groups are treated fairly, but the Indian government has been criticized for its treatment of minority groups in the country, particularly the Muslim population of Kashmir.