Iran-Russia Cooperation Grows Beyond Syria
Syria is symbol of Russo-Iranian cooperation and there are numerous facts to prove it. However, there are also other theaters where Moscow and Teheran have successfully cooperated for years. Their deep-rooted partnership in the South Caucasus and the energy-rich Caspian Sea is a good example of this growing trend. Altogether, this fits into the "geopolitical chaos" across Eurasia where we see Russia, Iran and other regional powers working more closely to confront US dominance.
Iran and Russia have historically been wary of each other's geopolitical ambitions. Numerous wars in the 19th century over the domination in the South Caucasus and the Russian influence in northern Iran in the 20th century made deep cooperation between the two powers almost unthinkable. However, the developments in Syria since 2011 and the US pressure on Moscow and Teheran have made partnership a much more possible scenario.
In Syria, both Russia and Iran are interested in stopping western (primarily American) influence gaining much of a foothold in the country. However, while this deep cooperation has become a symbol of the aligning Moscow-Teheran geopolitics, it overshadows other trends in Iranian-Russian relations, namely a deep partnership in the South Caucasus and the Caspian Sea.
The focal point of cooperation is the nascent North-South transit corridor between Iran and Russia, which passes through Azerbaijan. The three countries are already somewhat connected via rail links and there is the notion that Russia's Baltic ports and the Persian Gulf could one day enjoy efficient connections. Tehran and Moscow see Azerbaijan as a vital component in advancing North-South trade and energy corridors in the South Caucasus. Both countries work together to block Western-led infrastructure projects. Such corridors rival the West-East ones promoted by Western countries and perhaps also the East-West Belt and Road initiative backed by China. Another common interest will be to avoid any foreign military presence in the region, particularly in Georgia.
Another area of Iranian involvement could be the Nagorno-Karabakh conflict. There were attempts by Tehran to mediate the conflict in the early 1990s, but it largely failed, and Russia, the dominant power in the conflict resolution process, would likely be much opposed to any Iranian meddling which might diminish Moscow's role.
From the Iranian perspective, the growing military cooperation between Turkey, Georgia and Azerbaijan could potentially create a problem. The same problem could be seen in the expansion of NATO, primarily in Georgia. Russian-thinking could well align with that of the Iranians as both fear Western military encroachment on their spheres of influence. Both also loath Turkish influence in the region. Here, Russians are more predominant than the Turks in terms of military presence in the region. However, in trade and investments, Turkey is unquestionably at the forefront. True, there have been positive developments in Azerbaijan-Iran relations of late, but still, Ankara enjoys good relations with Baku and supports it in the simmering Nagorno-Karabakh dispute.
While the lifting of sanctions against Iran in 2015 somehow helped the country enjoy a freer hand in asserting itself in the South Caucasus economically and politically, the country has nevertheless continued to face substantial challenges from Russia and Turkey. Armenia-Russia relations are too ingrained in mutual military and economic cooperation for Iran to manage to insert itself while, elsewhere, Turkish economic and political influence still overshadows Iran's ambitions and even in the Nagorno-Karabakh conflict Russia will use all its tools to block Tehran's greater involvement.
Further east from the South Caucasus the Russians and the Iranians are cooperating in the Caspian region too. The Caspian Sea was a place of geopolitical contentions among five littoral states. In 2018, the Convention agreed upon by all the Caspian states clarified the right of the five littoral countries to lay underwater pipelines (according to Article 14), subject only to the agreement of those states whose sectors the pipelines or cables pass through. Although this was agreed upon, laying underwater pipelines goes against Russian and Iranian geopolitical interests as it will allow Central Asian states (primarily Turkmenistan) to export large resources of gas to Europe. Both Iran and Russia intend to do this themselves, although the latter has clearly had the upper hand since the end of the Soviet Union.
International Context
There is also an interesting international context with regards the strengthening of the Iranian-Russian cooperation generally, and in particular in the South Caucasus and the Caspian Sea. Washington re-imposed sanctions on Teheran in 2018, further underpinning the Russian and Iranian view that the US is against any rise of regional powers across the Eurasian landmass. Both are experiencing a sanctions regime from Washington and there is a shared understanding in Moscow and Teheran that the US is a geopolitical enemy.
This fits into the geopolitical "chaos," or, as some call it, the strategic realignment of many power brokers in the Eurasian landmass. However, the Eurasian landmass is also experiencing deep geopolitical changes. On the surface, one might say it is easier for the US to manage a divided Eurasia now that there are numerous regional powers competing with one other rather than the monolith that characterized the more stable era of the Cold War.
However, the modern-day Eurasia is more chaotic, and this unpredictability represents a marked break with what the West had to cope with in previous decades. In the more predictable Cold War era, geopolitics was important, but it was hidden under democratic and idealistic premises.
In modern Eurasia, though, there is a clear shift towards a new, more untenable world order. Russian and Iranian cooperation not only in Syria, considered by many as an alliance of convenience, is in fact only one element of much bigger cooperation between the two, spanning other regions of the Eurasian landmass.
Author's note: First published at Georgia Today
The Results of the Azerbaijan- Russia Industrial Cooperation Forum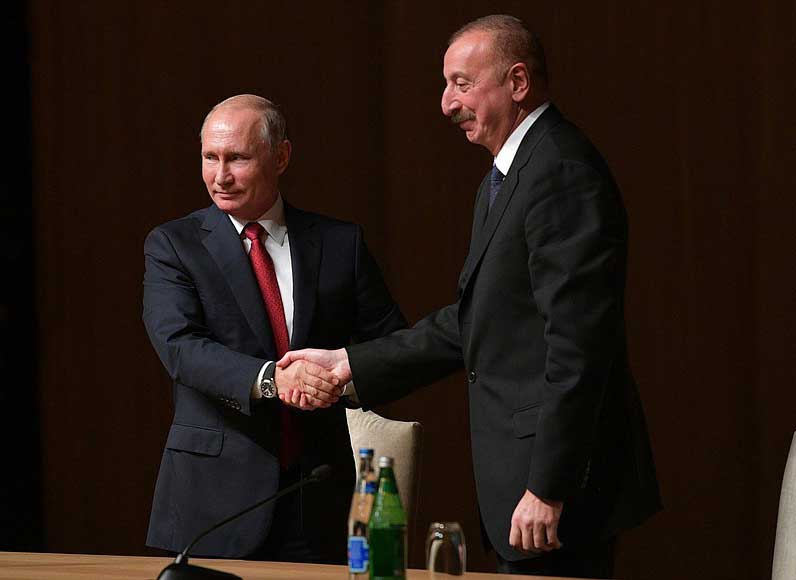 On April 4, the Azerbaijan-Russia Industrial Cooperation Forum was held in Baku with the participation of representatives of relevant government agencies and entrepreneurs. Speaking at the forum, Azerbaijan's Minister of Economy Shahin Mustafayev noted that the political will and joint efforts of the presidents of Azerbaijan and Russia laid a solid foundation for expanding economic cooperation between two countries. The relations between Azerbaijan and Russia, which are developing in all areas, are at a strategic level.

Within the framework of the forum, three Russian companies – Rostselmash, Transmashholding and Service Invest – signed the cooperation agreements with Azerbaijani partners. State Duma Deputy Dmitry Savelyev, commenting on the results of the event, noted that Russia and Azerbaijan had obviously moved from the initial steps in building economic partnership to a normal working process.
The result is visible to the naked eye: last year's trade turnover amounted to $ 2.5 billion, exceeding the figure for 2017 by 19%. It shows the great interest of companies in joint projects.

According to the parliamentarian the countries have long-term successful experience in opening joint ventures in the industrial sector, and not only in the oil and gas sector. Industrial cooperation is developing at full speed.
The real examples of mutual investment were the SOCAR Polymer project, the construction of a pharmaceutical enterprise in the Pirallahi industrial park, and the cooperation of the Ganja car plant with the Russian enterprises KamAZ and Ural. A service center that would make maintenance and repair of Mi helicopters in Azerbaijan is supposed to be opened.

Moreover, at this stage of cooperation we can talk about readiness for cooperation in the international arena. The Ministry of Industry and Trade of Russia and the Russian Export Center (REC) are launching the Unified Export Support System. Regional hubs will be formed in 19 countries (including China, Turkey, Germany, Vietnam, Uzbekistan and Singapore).

Moreover, the creation of joint assembly plants considers promising point of economic growth. Such a joint project will expand the market for engineering represented by Middle East and Southeast Asia countries. An important role in this regard should be played by agreements at the level of state corporations.

"This year, President Ilham Aliyev signed a decree establishing the Azercelli company. This company will be engaged in the development of the non-oil sector, the production of defense and import-substituting industrial products. In cooperation with Rostec that is among the ten largest industrial corporations in the world in terms of revenues Azercelli can begin its expansion into the huge markets in Africa and the Middle East."

The long-term friendly relations of two states, based on good-neighborliness and taking into account the national interests of a partner, the Russian parliamentarian considers the main trump card in the joint entry into international markets. "If there is a conflict of interests in some areas of activity, then in order to pass events like the Russian-Azerbaijani forum of industrial cooperation, where both parties can always sit at the negotiating table and find mutually acceptable solutions, as was done throughout the history of the relations.
Eurasia's Great Game and the Future of the China-Russia Alliance
Addressing last year's Shangri-La Dialogue in Singapore, then US defense secretary Jim Mattis dismissed fears first voiced in 1997 by Zbigniew Brzezinski, one of America's greatest 20th century strategists who advised US presidents Lyndon B. Johnson and Jimmy Carter, that long-term US interests would be most threatened by a "grand coalition" of China and Russia "united not by ideology but by complimentary grievances."
On the contrary, Mr. Mattis suggested. China and Russia have a "natural non-convergence of interests" despite the fact that both countries have defined their relationship as a "comprehensive strategic partnership," Mr. Mattis argued.
"There may be short-term convergence in the event they want to contradict international tribunals or try muscling their way into certain circumstances but my view — I would not be wasting my time going to Beijing…if I really thought that's the only option between us and China. What would be the point of it? I've got more important things to do," Mr. Mattis argued.
Mr, Mattis predicted that in the longer term "China has more in common with Pacific Ocean nations and the United States and India than they have in common with Russia."
Mr. Mattis' prediction of a US-China-India entente may seem even further away today than it did in Singapore a year ago, but his doubts about the sustainability of the Chinese-Russian alliance are being echoed by Chinese and Russian analysts and developments on the ground.
Shi Ze, a former Chinese diplomat in Moscow who is now a senior fellow at the China Institute of International Studies, a think tank affiliated with the country's foreign ministry, noted that "China and Russia have different attitudes. Russia wants to break the current international order. Russia thinks it is the victim of the current international system, in which its economy and its society do not develop. But China benefits from the current international system. We want to improve and modify it, not to break it."
Russian scholar Dmitry Zhelobov recently suggested that there was little confidence to cement the Chinese-Russian alliance. Mr. Zhelobov warned that China was gradually establishing military bases in Central Asia to ensure that neither Russia nor the United States would be able to disrupt Chinese trade with the Middle East and Europe across the Eurasian heartland.
Add to that the fact that Chinese dependence on Russian military technology appears to be diminishing, potentially threatening a key Russian export market.
China in 2017 rolled out its fifth generation Chengdu J-20 fighter that is believed to be technologically superior to Russia's SU-57E.
Russian President Vladimir Putin appeared to signal greater awareness of potentially shifting sands in Central Asia by signing an agreement in March during a visit to Kyrgyzstan to expand by 60 hectares the Kant Air Base 20 kilometres east of the capital Bishkek that is used by the Russian Air Force. Mr. Putin also agreed to pay a higher rent for the base.
He further lavished his Kyrgyz hosts with US$6 billion in deals ranging from power, mineral resources and hydrocarbons to industry and agriculture.
Mr. Putin moreover allocated US$200 million for the upgrading of customs infrastructure and border equipment to put an end to the back-up of dozens of trucks on the Kazakh-Kyrgyz border because Kyrgyzstan has so far been unable to comply with the technical requirements of the Russia-led Eurasian Economic Union (EAEU).
Potential rivalry in Central Asia is not the only thing gnawing at the fundaments of a Chinese-Russian alliance. So is anti-Chinese sentiment and Russian public suspicion of Chinese intentions and commercial and social practices, already pervasive in the region's former Soviet republics.
Increasingly, Russian leaders are facing mounting public anger in the Lake Baikal region and the country's Far East at their alleged connivance in perceived Chinese encroachment on the region's natural resources, including water.
A petition by prominent Russian show business personalities opposing Chinese plans to build a water bottling plant on the shores of Lake Baikal attracted more than 800,000 signatures, signalling the depth of popular resentment and pitfalls of the Russian alliance with China.
Protests have further erupted in multiple Russian cities against Chinese logging in the country's Far East that residents and environmentalists charge has spoilt Russian watersheds and is destroying the habitats of the endangered Siberian tiger and Amur leopard. The protesters, who denounced construction of housing for Chinese workers, are demanding a ban on Russian timber exports to China.
Russian fears of Chinese encroachment on its Far East go back to the mid-1800s and prompted Joseph Stalin to deport the region's Korean and Chinese populations. When Russia and China finally settled a border dispute in 2008 with a transfer of land to China, Russian media raised the spectre of millions of Chinese migrants colonizing Siberia and the Far East.
Popular Russian fears diverge from official thinking that in recent years has discounted the threat of Chinese encroachment given that the trend is for Russians to seek opportunity in China where wages are high rather than the other way round.
The official Russian assessment would counter Mr. Mattis' thesis and support Mr. Brzezinski's fears that continue to have a significant following in Washington.
"China and Russia will present a wide variety of economic, political, counterintelligence, military, and diplomatic challenges to the United States and its allies. We anticipate that they will collaborate to counter US objectives, taking advantage of rising doubts in some places about the liberal democratic model," said Director of National Intelligence Daniel R. Coats in the intelligence community's 2019 Worldwide Threat Assessment report to the Senate Select Committee on Intelligence.
The report went on to say that China and Russia were "expanding cooperation with each other and through international bodies to shape global rules and standards to their benefit and present a counterweight to the United States and other Western countries."
The truth is that the jury is out. There is no shortage of evidence that China and Russia are joining forces in multiple theatres across the globe as well as in multilateral organizations like the United Nations and in Russian and Chinese efforts to drive wedges among Western allies and undermine public confidence in democratic institutions.
The question is how disruptive Chinese-Russian rivalry in Central Asia and mounting Russian public unease with Chinese advances will be and whether that could alter US perceptions of Russia as an enemy rather than an ally.
The odds may well be that China and Russia will prove to be long-term US rivals. However, it may just as well be that their alliance will prove to be more tactical than strategic with the China-Russia relationship resembling US-Chinese ties: cooperation in an environment of divergence rather than convergence.
Said strategist Robert D. Kaplan: The "future has arrived, and it is nothing less than a new cold war."
Russians Need to Question their Foreign Policy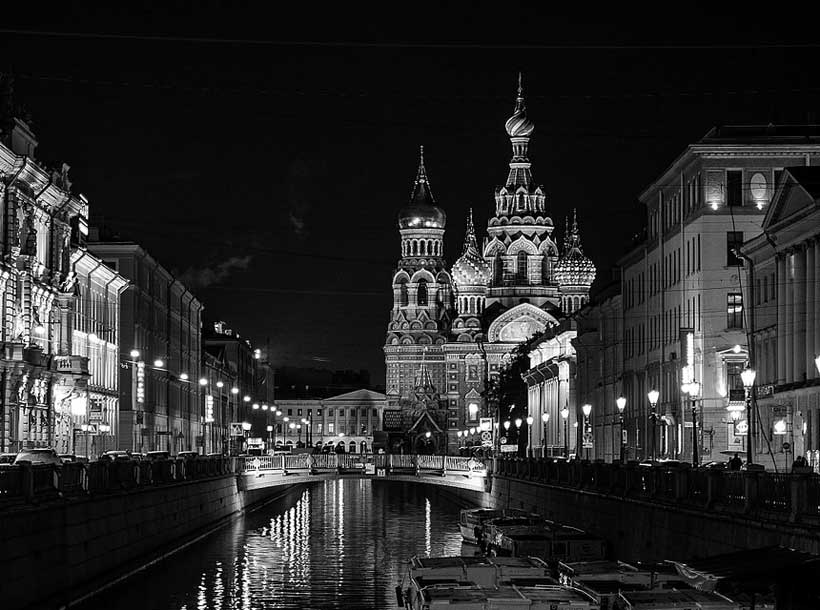 Open, public discussion on Russian official foreign policy has been rarely seen in Russian history, due largely to the common perception that the government correctly understands all Russian state interests.
In the Soviet period, foreign policy rarely came into the public spotlight. So was it under the Romanov dynasty, albeit with much more freedom and flexibility (and there were cases when public discussions were in fact instigated by the authorities). Overall though, public discussion was under much scrutiny and control from the imperial and Soviet authorities. This does not mean big debates were not taking place within Russian government, however- debates questioning the existing foreign policy initiatives, the country's overall strategic trajectory and its position in the Eurasian landmass.
In the years before Napoleon invaded Russia in 1812, Russian Tsar Alexander I was criticised for his policies towards the French Emperor, leading to fears that one day he might be ousted. In the Soviet epoch, Nikita Khrushchev's downfall was largely caused by unpredictable behavior on the world stage. And the list goes on, with plenty of examples how the Russians internally debated and reconsidered the country's foreign policy, while on the surface all was static as if no change was forthcoming.
The Russian public today is prevented from questioning Vladimir Putin's foreign policy over the past 19 years. This does not mean that the Russians do not write about Russia's foreign affairs, but it seems that the dose of questioning and possible reconsideration in those discussions is slim.
Yet, there are plenty of reasons why the current Russian foreign policy should be questioned. Over the 19 years of Putin's rule, the Russian influence has seen major setbacks. In 2014, when the Euromaidan took place and Russia grabbed Crimea and supported separatists in Donbass, Kiev became unequivocally pro-western in its foreign policy course. In the same year, Moldova, Ukraine, and Georgia all signed EU association agreements and stepped up military cooperation with NATO members and other western states.
Moscow has also experienced problems with breakaway territories across the former Soviet space. Russia once used the conflicts in Abkhazia, South Ossetia, and Transnistria to curtail the ability of the countries those regions were in to enter the EU and/or NATO, but Moscow is having more and more difficulty maneuvering in so many diverse conflicts. Various actors are trying to play their own games, at times independently of Moscow, while anti-Russian sentiment will always be present among local populations. Geography also complicates Moscow's ability to act decisively. For instance, the Transnistria region, where it has approximately 1,500 troops as peacekeepers, was essentially cut off from Russia once Ukraine closed transit routes through its territory.
To make matters worse, Russian foreign policy setbacks are not limited to the western borderlands or the South Caucasus. Russian influence in the strategically important Central Asia region is also receding. It is true that Moscow remains a predominant military power with military bases in Tajikistan (although China too its own base there) and Kyrgyzstan, but on the economic front, China has strengthened its positions.
There are even unpleasant developments on the cultural level. As the number of Russian speakers decreases around the world, Kazakhstan recently rid itself of the Cyrillic alphabet and replaced it with the Latin one.
On a broader geopolitical level, Russia is feeling pressure from the US and the EU. It is unlikely that the sanctions imposed on Russia will be lifted any time soon.
This gives plenty of reasons why Russia's basic foreign policy assumptions should be reconsidered. The Russian foreign policy is probably still too Eurocentric, and there are now signs that Moscow is becoming Asia-centric. Indeed, Russia should neither position itself as leaning towards Europe nor to the economically vibrant Asia-Pacific region. The Russians should in fact be cooperating equally with all the economic centers across Eurasia.
Russia's geographic position is unique if one considers how many world economic centers it borders on: EU, the Middle East and China, Japan, etc. This potentially allows Moscow to become an economic powerhouse of its own. True, Ukraine and the rest of the former Soviet space are important to the country, but it is also true that Moscow spends too many resources on unnecessary separatist conflicts and the 'prospective' NATO onslaught.
The Russians should also question the most difficult notion: the pursuit of imperial grandeur. However trivial that might sound, the concept of turning Russia into a superpower (derzhava in Russian) should not be a primary goal of any successive government. There should be a clear understanding that a perennial Russian quest for military modernization sucks up most of the revenues and other resources. Instead, the Russians should develop a clear strategy, even grand strategy, based on the fact that first powerful economic incentives should be given to internal economic activity.
This would allow the Russians to be competitive and return to the Eurasian arena as a major global power. No isolation from the outside world is necessary to develop internally; on the contrary, cooperation with Europeans and Americans should not be stopped. However, Russia should take time to rethink its position on the global stage. It should leave what seems impossible to do for many in nowadays Russia (battle for Ukraine, Georgia, etc.) to perhaps return to the same lands as a different, economically and technologically vibrant power in a couple of decades or so.
Author's note: first published in Georgia Today