Guterres:The best-selling brand today is fear
Warning against the dangers of widespread fear and mistrust in our planet, the United Nations Secretary-General, António Guterres, told journalists on Friday he wants to reaffirm the UN as a "platform for action to repair broken trust in a broken world."
"The best-selling brand in our world today is indeed fear," stated Mr. Guterres. "It gets ratings. It wins votes. It generates clicks," he added, during the press conference, held at UN headquarters in New York.
"I believe the biggest challenge that governments and institutions face today is to show that we care – and to mobilize solutions that respond to people's fears and anxieties with answers, with concrete answers," he explained.
The Secretary-General was speaking two days after presenting his areas of action for the UN for 2019 to the 193 Member States, who, he said, widely responded to his remarks by highlighting the importance of multilateralism.
"As we look to the challenges we face – from climate change to migration to terrorism to the downsides of globalisation – there is no doubt in my mind that global challenges require global solutions," he noted. "No country can do it alone. We need multilateralism more than ever."
The UN chief noted that "dismissing or vilifying the doubters of multilateralism will lead nowhere," and insisted on the importance of understanding why "many people around the world are not convinced of the power and purpose of international cooperation."
Citing the fact that, in the process of globalisation and technological progress, many people, sectors, and entire regions were left behind, he explained the UN needs to focus on addressing the root causes of this widespread mistrust, anxiety, anger and fear, over three key areas of work: accelerating sustainable development, strengthening the added value of the United Nations through reform, and engaging societies to put an end to the rise of hate speech, xenophobia and intolerance.
"We hear troubling, hateful echoes of eras long past. Poisonous views are penetrating political debates and polluting the mainstream," warned Mr. Guterres, as he stressed the need to remember the lessons of the 1930s and the Second World War.
"Hate speech and hate crimes are direct threats to human rights, sustainable development and peace and security," he said.
Stressing that "words are not enough," the UN Secretary-General announced he has tasked his Special Adviser for the Prevention of Genocide, Adama Dieng, to bring together a team to develop a UN-wide strategy and urgent global plan of action against hate speech and hate crimes.
Mr. Guterres stated that his "absolute priority for 2019" is to make sure the United Nations is a "platform for action to repair broken trust in a broken world and deliver for people".
Following his opening remarks, the Secretary-General answered questions from members of press on various issues handled by the UN, including the situation in Venezuela, in Syria, and in the Democratic People's Republic of Korea, the plight of migrants and refugees worldwide, recent uncertainty around the elections in the Democratic Republic of the Congo, as well as UN funding challenges.
Energy Efficiency Hub launched to boost cooperation on world's 'first fuel'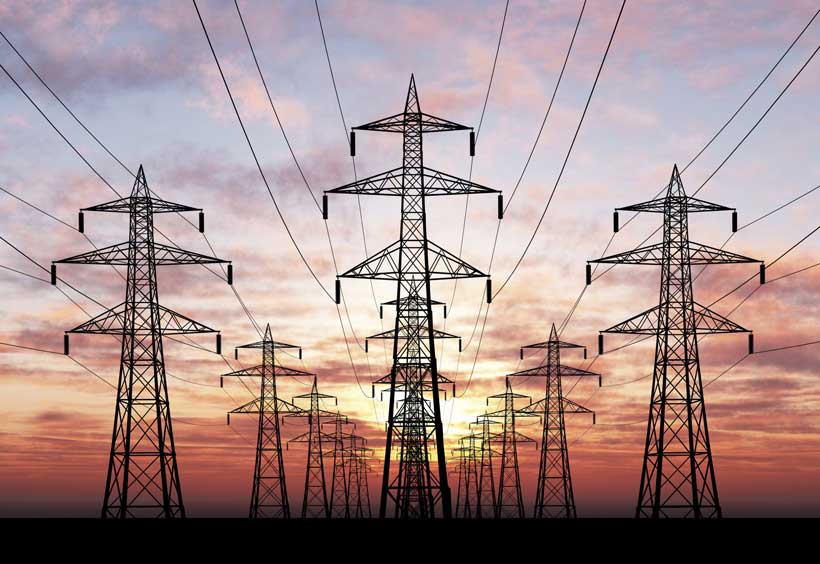 The Energy Efficiency Hub – a global platform for collaboration aimed at delivering the social, economic and environmental benefits of more efficient use of energy – was launched on 1 December at an event hosted at the International Energy Agency in Paris.
The Hub's initial 16 members are Argentina, Australia, Brazil, Canada, China, Denmark, the European Commission, France, Germany, Japan, Korea, Luxembourg, Russia, Saudi Arabia, the United Kingdom and the United States.
The Hub aims to facilitate government-to-government exchanges on efficiency policy, regulation and implementation, focusing on topics relevant to real-world challenges faced by its members. The launch event showcased digitalisation, efficient equipment and appliance deployment, best energy efficiency technologies, and energy management best practices as areas of collaboration.
"Hub Members span the globe, from East to West and from North to South, together accounting for over 60% of energy use and carbon dioxide emissions," said Ulrich Benterbusch, Deputy Director General of the German Federal Ministry of Economic Affairs and Energy, who will serve as Chair of the Hub's Steering Committee.
"In fact, each Member has significant accomplishments in energy efficiency and understands how urgent it is to work together on it," he added. "Meeting global challenges requires all countries to do better, and – working in concert with other international organisations – the Hub will strive to share its work more broadly and to learn from others."
The Hub's launch follows the previous week's release of Energy Efficiency 2021, the IEA's annual market report on the subject, which showed that while global energy efficiency improvements are recovering to their pre-pandemic pace, they are still far short of what is needed to reach net zero emissions by 2050.
"I consider energy efficiency to be the very 'first fuel' because it is crucial to address climate change and make our energy supplies more secure while also leaving money in our pockets," said Fatih Birol, the IEA Executive Director. "I am very pleased to see countries coming together as part of the Energy Efficiency Hub to accelerate efforts in this critical area."
"Being based at the IEA will enable the Hub to cooperate effectively with IEA experts and the other key initiatives and activities we host, including the Clean Energy Ministerial," said Dr Birol. "The launch of the Hub is a clear and encouraging signal that momentum is building behind greater energy efficiency action worldwide."
Brian Motherway, Head of Energy Efficiency at the IEA, said: "Governments need to work much harder if they are to deliver the full potential of energy efficiency and get their energy systems onto a pathway towards net zero. The Hub is an important instrument for countries to learn from each other and work together to strengthen their efficiency policies."
Violence in Cameroon, impacting over 700,000 children shut out of school
Over 700,000 children have been impacted by school closures due to often brutal violence in Cameroon, according to an analysis released by the UN humanitarian arm, OCHA, on Thursday.
Two out of three schools are closed in the North-West and South-West regions of the country. On 24 November, four children and one teacher were killed in an attack in Ekondo Titi, in the South-West.
Lockdown
A recent lockdown imposed by a non-State armed group, from 15 September to 2 October, limited access to basic services including health and education.
During the period, OCHA reported a series of attacks in the North-West.
Eight students were kidnapped, and a girl's fingers were chopped off after she tried to attend school. Five public school principals were also kidnapped, including one who was then killed.
All schools and community learning spaces were closed, except for some schools in a few urban areas which operated at less than 60 per cent capacity.
The lockdown and insecurity also forced UN agencies and aid organisations to temporarily suspend the delivery of aid. During that time, about 200,000 people did not receive food.
Multiple crisis
Nine out of ten regions of the country continue to be impacted by one of three humanitarian crises: the crisis in the North-West and South-West, conflict in the Far North, and a refugee crisis, with people fleeing the Central African Republic.
Because of these combined crises, over one million children need urgent education support.
To answer some of these needs, Education Cannot Wait (ECW), the UN global fund for education in emergencies and crises, is working closely with UN agencies, the Norwegian Refugee Council and other civil society partners.
ECW is contributing $25 million over three years and calling for other donors to fill the gap, which is estimated at $50 million.
When fully funded, the programme will provide approximately 250,000 children and adolescents with access to safe and protective learning environments in the most-affected areas.
Visit
Just this week, the Secretary-General of the Norwegian Refugee Council, Jan Egeland, and the Director of Education Cannot Wait, Yasmine Sherif, had a joint visit to the country.
In a statement, Ms. Sherif said the situation "is among the most complex humanitarian crises in the world today."
"Children and youth are having to flee their homes and schools, are threatened with violence and kidnapping, and being forced into early childhood marriage and recruited into armed groups," Ms. Sherif recalled.
Jan Egeland argued that "putting a schoolbag on your back shouldn't make you a target", but unfortunately children in Cameroon "risk their lives every day just showing up for school."
"Cameroon's education mega-emergency needs international attention, not deadly silence by the outside world," Mr. Egeland declared.
Avoid starvation: 'Immediate priority' for 3.5 million Afghans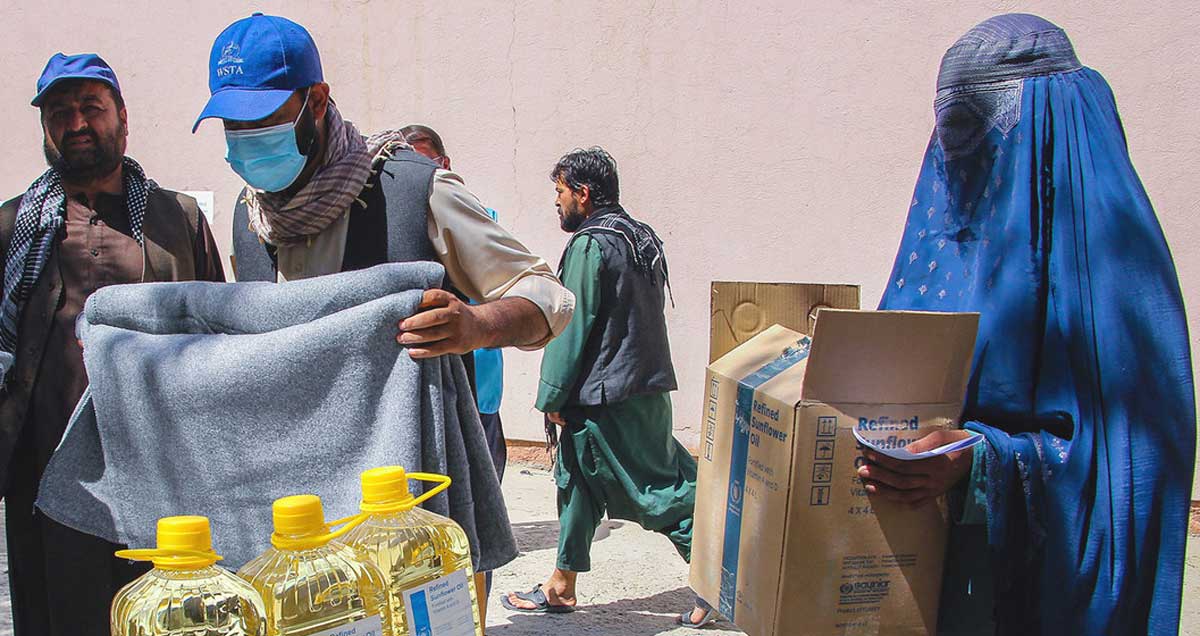 Amidst "truly unprecedented levels" of hunger in Afghanistan, the UN refugee agency (UNHCR) said on Friday that as winter arrives, avoiding widespread starvation "is an immediate priority". 
Launching a global fundraising winter campaign to help forcibly displaced families in Afghanistan and elsewhere to cope with the most life-threatening months of the year, UNHCR Spokesperson Babar Baloch described it as "a crisis of hunger and starvation".
"People don't have enough to eat, and it's very visible".
Displaced lack proper shelter
Following his recent return from Kabul, Mr. Baloch said in Geneva that a lack of insulated shelters, warm clothes, insufficient food, fuel for heating, and medical supplies are just some of the deprivations confronting people who have been forcibly displaced.
With temperatures "expected to drop to -25C, many displaced families lack proper shelter – a primary requirement if they are to survive the bitter cold", he warned.
3.5 million in need
UNHCR is appealing for increased support for 3.5 million people displaced by conflict inside Afghanistan, including 700,000 from 2021 alone.
According to Mr. Baloch, nearly 23 million people, or 55 per cent of the population, are facing extreme levels of hunger – nearly nine million of whom are at risk of famine.
This year, UNHCR has assisted some 700,000 displaced people across the country, the majority since mid-August.
The UN agency is helping nearly 60,000 people every week.
"But as we reach thousands of people, we find thousands more people who are in need of humanitarian assistance", Mr. Baloch explained, before appealing for "further resources for the most vulnerable".
He identified "single mothers with no shelter or food for their children", displaced older persons left to care for orphaned grandchildren, and people taking care of loved ones with special needs. 
Appeal for more support over winter
The UNHCR spokesperson noted that the agency's teams have delivered relief supplies via road through Afghanistan's neighbouring countries and humanitarian flights.
Five more flights carrying winter supplies are scheduled for next week, Mr. Baloch said, reiterating that support to cope with the extreme conditions will continue until February, including core relief items, such as thermal blankets and warm winter clothing.
Shelters are also being repaired and reinforced, and vulnerable families are receiving cash assistance.
Mr. Baloch thanked Government and private donors for their support to UNHCR efforts to aid and protect vulnerable families during the winter months.
However, he added that a further $374.9 million was urgently needed to bolster UNHCR's response to Afghanistan next year, particularly, over winter.