Risks to Global Businesses from New Era of Epidemics Rival Climate Change
The World Economic Forum, in collaboration with the Harvard Global Health Institute, today released a white paper that details why and how the business community should contribute more to manage the threat and impact of infectious disease on societies.
Outbreak Readiness and Business Impact: Protecting Lives and Livelihoods across the Global Economy describes the business risk posed by a new era of epidemic risk, which can no longer be thought of exclusively in terms of rare but devastating events like global influenza pandemics. The white paper offers recommendations to help companies more appropriately understand risks, reduce exposure and act on opportunities for public-private cooperation to optimally prepare for and mitigate these risks.
The Forum's Global Risks Report 2019, released earlier this week, describes a world vulnerable to increasing naturally emerging infectious disease threats and risks posed by revolutionary new biotechnologies. Despite considerable progress, the world remains ill-prepared to detect and respond to outbreaks and is not prepared to respond to a significant pandemic threat. While medical and public health advances allow us to better contain the morbidity and mortality effect of epidemics, our collective vulnerability to the societal and economic impacts of infectious disease crises appears to be increasing.
"Outbreaks are a top global economic risk and – like the case for climate change – large companies can no longer afford to stay on the sidelines. Business leaders need to better understand expected costs of epidemics, mitigate these costs and strengthen health security more broadly," said Vanessa Candeias, Head of the System Initiative on Shaping the Future of Health and Healthcare and Member of Executive Committee at the World Economic Forum.
While potentially catastrophic outbreaks may occur only every few decades, highly disruptive regional and local outbreaks are becoming more common and pose a major threat to lives and livelihoods. Recent years have seen nearly 200 epidemic events per year. This trend is only expected to intensify due to increasing trade, travel, population density, human displacement, deforestation and climate change. Further, the number and diversity of epidemic events (e.g. influenza, Ebola, Zika, yellow fever, SARS, MERS-CoV and antibiotic-resistant bacteria, among other threats) have been increasing over the past 30 years.
"For individual businesses, developing a better understanding of infectious disease risks and how they can be managed has clear financial benefits. For policy-makers, the better that businesses manage such risks, the more resilient the overall economy will be. Moreover, when business leaders are more aware of what's at stake, maybe there will be a different dialogue about global health – from being a topic that rarely touches the radar screen of business leaders to being a subject worthy of attention, investment and advocacy," said Peter Sands, Research Fellow at the Harvard Global Health Institute and Executive-Director of the Global Fund to Fight AIDS, Tuberculosis and Malaria.
Although rarely emphasized in businesses' risk considerations, recent work on pandemics quantifies how massive the potential economic losses from infectious disease outbreaks can be and how they can extend far beyond the original outbreak's footprint.
Using data from the influenza pandemics of the 20th century, a report by the Commission on a Global Health Risk Framework for the Future estimated the annualized impact of influenza pandemics at roughly $60 billion, more than doubling previous estimates.
Work by Fan, Jamison and Summers that includes statistical value of life years lost revises the annualized figure upward to $570 billion total. For context, this amount is on the same order of magnitude as the $890 billion annual impact of climate change estimated by the Intergovernmental Panel on Climate Change.
Estimates indicate that the 2014-2016 Ebola outbreak in West Africa cost $53 billion, and the 2015 MERS outbreak in South Korea cost $8.5 billion. According to the World Bank, only 39% of the economic losses are associated with effects on infected individuals, with the bulk of the costs resulting from healthy people's change of behaviour as they seek to avoid infection.
While predicting where and when the next outbreak will occur is still an evolving science, it is possible to identify factors that make companies vulnerable to financial losses from infectious disease events. Factors such as the geographic location of a company's workforce, customer base and supply chain, and the nature and structure of its business, can help inform estimates of its vulnerability to disease outbreaks.
One threat is disease and its uncertainty; and another is the fear of disease itself or uninformed panic. As seen in past epidemics, health-related misinformation can spread as fast as viruses to undermine or disrupt the overall medical response efforts.
Effective readiness for outbreaks requires reliable, trusted public-private partnership, especially in locations where government capacities are constrained by lack of trust as well as resources. By proactively fostering public-private cooperation at local levels, businesses can help mitigate the potentially devastating human and economic impacts of epidemics, while protecting the interests of their employees and commercial operations.
In addition to the report, the research team has produced a prototype corporate infectious disease risk dashboard, meant to enable companies to visualize estimates of expected costs to their business associated with infectious disease outbreaks.
At the World Economic Forum Annual Meeting 2019 in Davos next week, the Forum and its partners will advance activities to strengthen public-private cooperation for global health security in areas of vaccines; data science; travel; communications; and supply chain and logistics.
The hi-tech war between China and the United States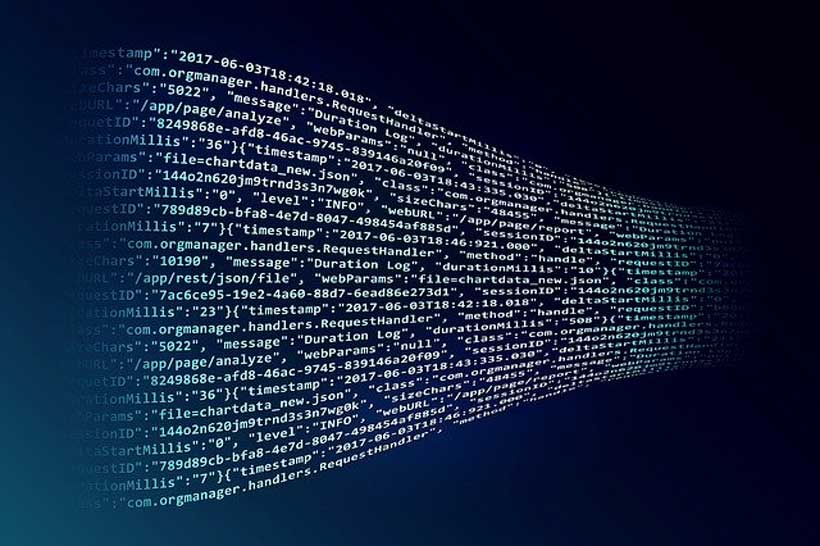 The new directive of the Central Office of the Communist Party of China (CPC), issued on December 8, 2019, ordered all State offices to quickly remove all foreign computer equipment and software within the next three years.
The CPC directive, which was highlighted only by the Financial Times, has not been made public.
It is therefore expected that many US companies, especially the likes of Dell, Microsoft, HP and some other smaller companies, will quickly be damaged by this choice of the Party and hence of the Chinese State.
The Chinese press has nicknamed this policy line as "3-5-2" because the substitutions will take place at a pace of 30% in 2020, 50% in 2021 and finally 20% in 2022.
Chinese sources estimate that 20 to 30 million pieces of hardware, mainframes, software and local networks will need to be swapped out throughout China with a large-scale replacement operation.
According to the Financial Times, the source of this news is China Securities, which is one of the companies entrusted by the CPC with the quick switch to domestic information technology.
Obviously this CPC choice is related to the current commercial tension between China and the United States.
Moreover, the IT substitution will allow to isolate government decisions from parallel US technological networks and from the cycle of negotiations and commercial tension between China and the United States.
We can also obviously think that this is a response to the fact that last May the United States entered Huawei into the "black list" of Chinese companies with which all U.S. IT companies and the North American subsidiaries of foreign ones are banned from doing business and carrying out joint operations.
This means that U.S. companies cannot buy or sell technology to and from Huawei without a specific license issued by the U.S. government's Bureau of Industry and Security, which is impossible to obtain.
The Chinese company Huawei immediately responded to the U.S. government, noting that "moving away our company from the American market will not make the United States stronger or safer. Quite the reverse. This choice will force the United States to choose lower quality and more expensive technologies, thus even damaging the interests of U.S. consumers and companies".
However, the story of relations between Huawei and the United States is long-standing.
In January 2019, the Department of Justice had announced legal action against two divisions of the Chinese company, on charges of having stolen trade secrets owned by T-Mobile USA, and later stopped the sale or purchase of U.S. government technology by Huawei and by the other Chinese mobile phone company, namely ZTE.
In December 2018, the Canadian authorities had also arrested Huawei's CEO, Meng Wanzhou, to comply with an extradition request issued by the United States, based on the fact that the Chinese computer and telephone company had not disclosed payments to and from Iran to some U.S. banks.
Moreover, the United States included in the "black list" of Chinese companies other undesired ones, such as Hikvison, which sells AI technology for mass surveillance, and the already mentioned ZTE.
It should be recalled that surveillance through Artificial Intelligence technologies is currently used by at least 75 countries, with 56 countries using this technology for road safety and smart cities, and as many as 64 countries using AI technologies for mass facial recognition, of which China alone is accused. Other 52 other countries manage AI systems for smart policing, an activity developed within the American police which brings together advanced databases and the measurement of inspection performance and of computerized mass predictive systems.
Certainly, thanks to Huawei, Hikvision, Dahua and ZTE, the Chinese technology in the sector takes the lion's share in this specific global market and sells mass recognition technologies in 63 countries, all members of the China's Belt & Road Initiative.
Huawei alone sells this AI technology to 55 countries.
Outside the Chinese market and the Chinese social reconnaissance producers, the world's largest company in this AI sector is the Japanese NEC.
However, the U.S. companies operating mass control technologies with Artificial Intelligence are still present in 32 countries.
These American companies include IBM, which works for AI facial recognition networks in eleven countries, as well as Palantir, which operates in nine countries and finally CISCO, operating in six countries.
The other countries selling similar AI systems globally are Israel, France, Germany and Japan.
51% of the universally defined "advanced liberal democracies" use AI mass control technologies, while these control systems are used in only 37% of what the international press calls "closed autocratic States" and in 41% of the States abstractly defined as "illiberal democracies".
Hence theoften hypocritical alarm for the AI recognition procedures in Xinjiang, sounded by the Chinese government, should remind us of the old Latin Horatian saying De tefabulanarratur.
All the States we currently call "liberal democracies" use systems of citizens'/users' facial recognition at various levels.
There is evidence of partial and uncontrollable use of advanced AI technologies also in countries such as Tunisia, Angola, Azerbaijan, Hungary, Peru, Sri Lanka and Turkmenistan.
However, the recent Chinese stance on the switching to domestic IT technology regards much of the software currently used in Chinese offices. Nevertheless, there are problems that should not be overlooked.
Lenovo, the world's largest laptop manufacturer, has been Chinese since 1984, when the Chinese company Legend was entered into the Hong Kong Business Register.
In 2005 Chinese Lenovo bought IBM's entire personal computer division and IBM's server-producing division in 2014.
Again in 2014, Lenovo bought the Motorola Mobility Division from the previous owner, namely Google.
The problem lies in the fact that Lenovo still uses chips produced by the American Inteland the replacement of the old semiconductors seems to be complex.
China may have discovered an effective replacement for Microsoft OS, the operating system of most "Western" computers but, for the time being, this is not known in the West.
Furthermore, the semiconductor industry in China has been greatly stimulated by Huawei's adventures in the United States and the EU.
The Chinese "nationalisation" of the semiconductor and computer chip industry, however, is already envisaged in the China 2025 Plan and the Chinese government wants at least 40% of chips to be produced in China and be ready for export by that date.
In vain China tried to negotiate purchases of chips with the American company Xcerra, but the operation was stopped last February for the well-known political reasons mentioned above.
Also the Chinese acquisition of the US company Lattice Semiconductor – a 1.3 million US dollar "deal" – was stopped by the US government.
Despite the fact that an up-to-date semiconductor industry is hard to set up in a short lapse of time, China's "National Integrated Circuit Industry Investment Fund" will significantly fund all these operations.
In its second round of fund-raising, the Chinese Semiconductor Fund raised as many as 200 billion renmimbi (equal to 29 billion US dollars), after a first round of fund-raising which amounted to 138 billion rmb in 2014.
The Chinese government deems this replacement operation to be absolutely necessary to reduce the dependence of Chinese information technology on U.S. manufacturers.
It should be recalled that in 2017 – the last year of for which data is available – China imported semiconductors to the tune of 300 billion US dollars.
Now China must run twice as fast, otherwise it will lag a technological generation behind, as far as the very fast chip evolution is concerned.
Moreover the Chinese Cyber Security Law, enacted in 2017, requires the user's real name for registering in any Internet network, as well as very strict rules for the protection of critical infrastructure, and a much greater protection than in the USA and the EU for what China calls "private critical infrastructure", as well as a few additional control requests for some groups of network operators.
In 2018 China also enacted new regulations for Personal Information Security Specification, i.e. a set of more stringent web privacy rules than the Western ones.
In the current year, the Chinese government has also established new rules for checking information technology, for the transfer of personal data abroad, as well as for encryption and cloud security.
In the EU legislation on network security, the so-called GDPR, the whole set of rules is focused on protecting the user privacy. In addition to legally protecting individuals' privacy, however, China also protects a specific class of data, which the provisions define as "relevant to national security, the national economy and people's lives".
We are far beyond privacy as it is considered and understood in the West.
By mainly using information technology, China wants to stimulate innovation in four areas: a) the manufacturing industry in general; b) digital commercial platforms and their specific markets, especially as regards online payments; c) the development of telematic apps for "social use", such as those for rented cars or bicycles; d) the enhancement of basic research and development for biotechnology and big computing.
China currently has around 800 million Internet users, all of whom also having smartphones.
It should be recalled that the Cyber Security Law enacted in China in 2017 entails the obligation for all web companies to store data on Chinese territory and restricts some data transfers also within China's national territory.
In addition to the above mentioned 2025 Plan and the State Fund for Technologies, there is also – in China – the New Generation of Artificial Intelligence Development Plan.
As early as 2017 China has already overtaken the USA as far as investment in Networks and AI is concerned. Currently Research and Development is more funded in China than in the United States, also as to the IT collateral and "hybrid" sectors, such as AI social and medical applications.
It should also be noted that China is already world leader in the registration of new patents. It currently accounts for 40% of the world total, twice as much as the United States and four times as much as Japan.
In 2025, China is expected to far exceed the number of papers on Artificial Intelligence – with international citations -developed by the United States.
Furthermore, the fact that China's domestic IT market is subject to what someone has defined "hi-tech Leninism" makes it obvious -also considering the size of China's domestic market – that a carefully protected growth of cutting-edge technologies in China slows down the U.S. and Japanese sectoral development also in the short term.
If Chinese technologies become world market leaders, it will be hard for the USA, the EU and Japan to define and establish reliable and effective data protection criteria.
Certainly there are geoeconomic risks for the United States.
In the medium term, we will record a Chinese monopoly on international standards, as well as a Chinese leadership on dual-use technologies, considering that the Chinese National Intelligence Law lays down that private or public companies shall provide access and support to the Armed Forces and to the intelligence Services for the collection of sensitive data and for their processing.
Furthermore, the United States, the EU and Japan could be negatively affected by the marketing of Chinese cutting-edge technologies, which would create their own markets and quickly replace "obsolete" or not well-interconnected products and systems.
There is also the possibility that, in the global market of AI surveillance, China may develop data collection models valid also for other countries, thus leading to a structural advantage for its own foreign intelligence.
We should also avoid underestimating the geopolitical effects resulting from China's non-aggressive foreign policy, starting from Mao Zedong's Three Worlds Theory (the First World was the USA and the Soviet Union; the Second World was the developed countries, satellites of both powers; the Third World was the "global peripheries" to be led by China) or the saving of often huge economic resources.
In the last Middle East wars, the United States has spent a total of 7 trillion US dollars, which is more or less the same amount China has invested in Research & Development since 1994.
There is a fact, however, which is in contrast with the above.
Over the last five years both the U.S. and Chinese economies have grown significantly, but the wealth gap between the two countries has remained constant, even using the often misleading measure of GDP.
Moreover, the United States is still "richer" than China by about 7 trillion US dollars.
Hence, apart from the structural fallacy of these measures and putting aside statistical manipulations on both sides, China shall record a much faster development than its GDP to reach, at least, the United States.
China's global technological victories are now well-known: its Micius satellites; some biotechnologies; hypersonic vehicles; energy technologies, including "green" ones; some AI networks and quantum computers, as well as quantum encryption and obviously the 5G.
In other sectors, there is still substantial parity between the two countries.
The current U.S. geopolitics, with the usual cyclical return of isolationism, could unintentionally lead to the global expansion of Chinese technologies and to their progressive hegemony, if not worldwide at least in the Belt & Road area, in Africa and in some Asian regions.
The global strategy of computer hacking
Whoever operates on the Web and has even interesting or relevant data sooner or later will always be hacked by someone or by some organizations.
Usually "economic" hackers take the data of interest from the victim's network and resell it in the dark web, i.e. the system of websites that cannot be reached by normal search engines.
Currently, however, after the Bayonet operation of July 2017 in which many dark web areas were penetrated, we are witnessing a specialization of the dark web and an evolution of web espionage methods against companies and States.
These operations which, in the past, were carried out by web amateurs, such as youngsters at home, are currently carried out by structured and connected networks of professional hackers that develop long-term projects and often sell themselves to certain States or, sometimes, to some international crime organizations.
As often happens in these cases, the dark web was born from research in the military field. In fact, in the 1990s, the Department of Defense had developed a covert and encrypted network that could permanently protect the communications of the U.S. espionage "operatives" who worked abroad.
Later the secret network became a non-profit network that could be used for the usual "human rights" and for protecting privacy, the last religion of our decadence.
That old network of the State Department then intersected with the new TOR Network, which is the acronym of The Onion Router, the IT "onion" covering communication with different and often separable encryption systems.
TOR lives on the Internet edge and it acts as the basic technology for its dark web.
Like the "Commendatore" vis-à-vis Don Giovanni in Mozart's opera.
TOR, however, is a free browser that can be easily extracted from the Web.
Obviously, the more the anonymity of those who use TOR and go on the dark web is covered by effective encryption systems, the more unintentional signals are left when browsing the dark web.
Moreover, the farther you have to go, the more pebbles you need to go back, as in the Thumbelina fairy tale.
TOR and the Dark Web were born to allow the communications of U.S. secret agents, but were later downgraded to "free" communication system to defend Web surfers from "authoritarian governments". Currently the dark web hosts a wide underground market where drugs, stolen identities, child pornography, jihadist terrorism and all forms of illegal business are traded.
Moreover, if these dark web services are paid with uncontrollable cryptocurrencies, it is very difficult to track any kind of dark web operations.
Nowadays, about 65,000 URLs operate in the dark web, which means Internet websites and Universal Resource Locators that operate mainly via TOR.
A recent study of a company dealing with cybersecurity has demonstrated that about 15% of all dark web URLs facilitate peer-to-peer communication between users and websites usually by means of chat rooms or websites collecting images, pictures and photos, which are often steganographic means and transmit hidden and concealed texts, but also for the exchange of real goods via specialized websites for peer-to-peer trading that are also encrypted, as can easily be imagined.
Moreover, a further study conducted by a U.S. communication company specialized in web operations has shown that at least 50% of the dark websites is, in fact, legal.
This means they officially deals with things, people, data and pictures that, apparently, also apply to "regular" websites.
In other words, the dark websites have been created by means of a regular request to the national reference office of ICANN, which grants the domains and registers the permitted websites, thus communicating them to the Californian cooperative that owns the web "source codes", although not in a monopolistic way.
Currently all the large web organizations have a dark "Commendatore" in the TOR area, such as Facebook, and the same holds true for almost all major U.S. newspapers, for some European magazines but also for some security agencies such as CIA.
Nevertheless, about 75% of the TOR websites listed by the above stated IT consultancy companies are specialized URLs for trading.
Many of these websites operate only with Bitcoins or with other types of cryptocurrencies.
Mainly illegal pharmaceuticals or drugs, items and even weapons are sold in the dark web. Said weapons are often advanced and not available in the visible and overt networks.
Some URLs also sell counterfeit documents and access keys for credit cards, or even bank credentials, which are real but for subjects other than those for whom they were issued.
In 2018 Bitcoin operations were carried out in the dark web to the tune of over 872 million US dollars. This amount will certainly exceed one billion US dollars in late 2019.
It should be recalled that the total amount of money "laundered" in the world accounts for almost 5% of the world GDP, equal to 4 trillion US dollars approximately.
Who invented the Bitcoin?
In 2011, the cryptocurrency was used for the first time as a term of trade only for drug traffickers operating in the dark web, mainly through a website called Silk Road.
The alias used for those exchanges was called Satoshi Nakamoto, that was also filmed and interviewed, but was obviously another.
We should also recall web frauds or blackmails: for example, InFraud, a U.S. organization specialized in the collection, distribution and sale of stolen credit cards and other personal data.
Before being discovered, InFraud had illegally made a net gain of 530 million US dollars.
Another group of illegal operators, Fin7, also known as Carbanak, again based in the United States, has collected over a billion US dollars on the web and has put in crisis, by blackmailing them, some commercial organizations such as Saks Fifth Avenue and Chipotle, a widespread chain of burritos and other typical dishes of Mexican cuisine.
Obviously the introduction of new control and data processing technologies, ranging from 5G to biometric sensors, or of personal monitoring technologies, increases the criminal potential of the dark web.
Hence the dark web criminals will have an even larger mass of data from which to derive what they need.
The methods used will be the usual ones, such as phishing, i.d. the fraudulent attempt to obtain or to deceive people into sharing sensitive information such as usernames, passwords and credit card details by disguising oneself as a trustworthy entity in an electronic communication possibly with a fake website, or the so-called "social engineering", which is an online scam in which a third party pretends to be a company or an important individual in order to obtain the sensitive data and personal details of the potential victim, in an apparently legal way, or blackmail by e-mail and finally the manipulation of credentials.
With a mass of additional data on their "customers", the web criminals will be able to perfect their operations, thus making them quicker and more effective. Or the new web technologies will be able to accelerate the time needed for blackmail or compromise, thus allowing a greater number of frauds for more victims.
Biometrics certainly expands the time for the use of data in the hands of cybercriminals. Facial detection or genetic and health data are stable, not to mention the poor security of data held by hospitals. Or we have to do with the widespread dissemination of genetic research, which will provide even more sensitive data to web swindlers.
According to some recent analyses carried out by the specialized laboratories for the Web, 56% of the data most used by web criminals comes from the victims' personal data, while 44% of the data used by swindlers comes from financial news.
Moreover, specific types of credit cards, sold by geographical area, commercial type and issuing bank, can be bought in the dark web.
85% of them are credit cards accredited for a bank ceiling, while 15% of "customers" asks for debit cards.
The web scammers, however, always prefer e-mail addresses even to passwords.
Furthermore, less than 25% of the 40,000 dark web files have a single title.
In the "dark" web there are over 44,000 manuals for e-frauds, available for sale and often sold at very low prices.
The large and sometimes famous companies are the mainly affected ones. In 2018 the following companies were the target of cyberattacks in the United States: Dixus, a mobile phone company which was stolen 10 million files; the Cathay Pacific airline, with 9.4 million files removed, but also the Marriott's hotel chain (500 million data/files removed) and finally Quora, a website of scientific documents and generic data. Over 45 million files were removed from Quora.
How can we know whether we are the target of an attack from the Dark Web? There is certainly the presence of ransomware, such as the recent Phobos, which uses the Remote Desktop Protocols (RDP) that allow to control computers remotely.
Then there is the Distributed Denial of Service (DDoS), which is a temporary block of the Web, apparently accidental, and finally there is the traditional malware, the "malicious" software that is used to disrupt the victims' computer operations and collects the data present on their computers.
However, the Dark Web ambiguity between common crime and the defence of "human rights" and safe communications in "authoritarian regimes" always remains.
The United States, Iran, China and other countries have already created a "fourth army", composed only of hackers, that operates with cyberattacks against the enemies' defence and civilian networks.
The US Cyber Command, for example, is estimated to be composed of as many as 100,000 men and women, who operate 24 hours a day to hit enemy servers (and also allies' ones, when they contain useful information).
Just think also of the private group Telecomix, which supported the 2011 Arab rebellions and, often, also the subsequent ones.
Also in these months both Telecomix and Anonymous are working to permit the free use of the Syrian computer network.
There is often an operative interface between these groups and the Intelligence Agencies, which often autonomously acquire data from private networks, which, however, soon become aware of the State operations.
There is also cyber-rebellion, which tries – often successfully – to strike at the victims' data stored, by deleting them.
DDoS, the most frequent type of attack, often uses a program called Low Orbit Ion Cannot (LOIC) which allows a large number of connections to be established simultaneously, thus leading to fast saturation of the enemy server.
The attacking computers can be used remotely and some groups of hackers use thousands of computers simultaneously, called "zombie machines", to hit the database in which they are interested to delete it or to remove its files.
This type of "fourth army" can inflict greater damage on a target country than a conventional armed attack. The faster the attack, the easier is to identify the origin of the operation.
It is currently estimated that the "zombie" computers in the world are over 250 million – a greater network than any other today present in the military, scientific and financial world.
Hence a very dangerous military threat to critical infrastructure or to the economic resources of any country, no matter how "advanced" it is technologically or in terms of military Defence.
There have been reports of hackers linked to global drug organizations, especially Mexican cartels, and to jihadist or fundamentalist terrorist groups.
Financial hacking, which often supports all these initiatives, remains fundamental.
The South Korean intelligence services' operative Lim was found "suicidal" after having purchased a program from the Milanese Hacking Team.
A necessary tool for these operations is often a briefcase containing circuits which mimic the towers of cellular repeaters and store in the briefcase itself all the data which is transferred via cetel or via the Internet Network.
The Central Bank of Cyprus, the German CDU Party and many LinkedIn accounts – a particularly favourite target of hackers – some NATO websites and, in Italy, some business and financial consultancy companies were attacked in this way.
It is a completely new war logic, which must be analysed both at technical and operational levels and at theoretical and strategic levels.
The Failures of 737 Max: Political consequences in the making
Last month, as Boeing scaled new contracts for the 737 Max, horrific remains in Bishoftu, from the crashed Ethiopian Airlines Flight 302, witnessed the Dubai Air show in despair; the plane manufacturer had sealed another 70 contracts for the future. Still, the dreaded MCAS software is looking for a resolution at last. Two of the fatal Max 8 crashes have been reportedly caused by censor failures, accounted to software malfunctions. Hundred and fifty-seven people died inside flight 302, only months after Lion Air 610 crashed into the Java Sea with 180 passengers on board.
Both accidents are predisposed towards the highly sophisticated Maneuvering Characteristics Augmentation System (MCAS), an algorithm that prevents 737 aircrafts from steep take offs; or de-escalates the vehicle at its own will. However, there is more to Boeing accidents than just a co-incidental MCAS failure. Largely, it is only a consequence of political and economic interests.
While Boeing's European competitor, Airbus, relaunched its A320's in 2010, there were fewer changes in the operating manual. Airbus 320 Neo, as it was re-named, had larger engines on the wings, primarily designed for fuel efficiency. The Neo models claimed a whopping 7% increment in the overall performance; inviting thousands of orders worldwide. Consequently, Boeing's market share of more than 35% was immediately under threat after Lufthansa introduced it for the first time in 2016. Despite of major competition from the A320, 737's lack of ground clearance space, hindered for a major engine configuration. Nevertheless, Boeing responded to the mechanical challenge and introduced the MCAS for flight safety. As bigger engines in 737 was increasing the take-off weight, the MCAS would automatically re-orient the aeroplane's steepness to avoid stall. Boeing's lust to stay afloat in the competitive market, led by a robotic intrusion in flight controls did not fare too long. Flight investigations claimed that although Lion Air 610 was gaining altitude in normal circumstances, the MCAS read it wrongly; hence, pulling the aircraftlower, beyond the control of physical pilots. It was a design flaw, motivated by the need to overcome dwindling sales profits.
Neither is Airbus enjoying smooth performances over the years; it however has not performed as miserly as the 737. Indigo, a major Indian airline is the largest importer of A320 Neo; despite new technologies, it has been warned of repeating problems like momentary engine vibration. Months back, an Indigo flight stalled on its way from Kolkata to Pune, before being forced to return to its departure. Unlike the Boeing 737, Airbus malfunctioning does not lead to a major disaster. There is an element of mechanical interference available to pilots flying the European prototypes. Still, it is not everything that separates the two giants.
The Ethiopian disaster, scrutinized Boeing's leadership at home; a congressional hearing concluded that after repeated attempts to warn the airline manufacturer to present information as transparently as possible, deaf ears have persisted. As the statement read, Boeing was hiding significant information away from airline companies and pilots. While it plans to resume sales in 2020, progress has been waning, in terms of improving the knowledge behind operating the 737 Max. The investigative hearing concluded that Boeing was manufacturing flying coffins.
Unsurprisingly, there is little amusement towards the development of airline sales around the world. Visibly, there is a band of companies, preferring the American manufacturer to the other. The politics is simple; it is merely about technological superiority, but more related with subsidies and after sales services. Regardless of whether Boeing will scrap the 737 Max or improve the software configuration, doubts have presided over choosing to fly altogether with choosing to fly a specific model. Air travel could not be safer in 2020. That claim is in serious trouble.