Project of the century: How the Belt and Road initiative will impact the Eurasian region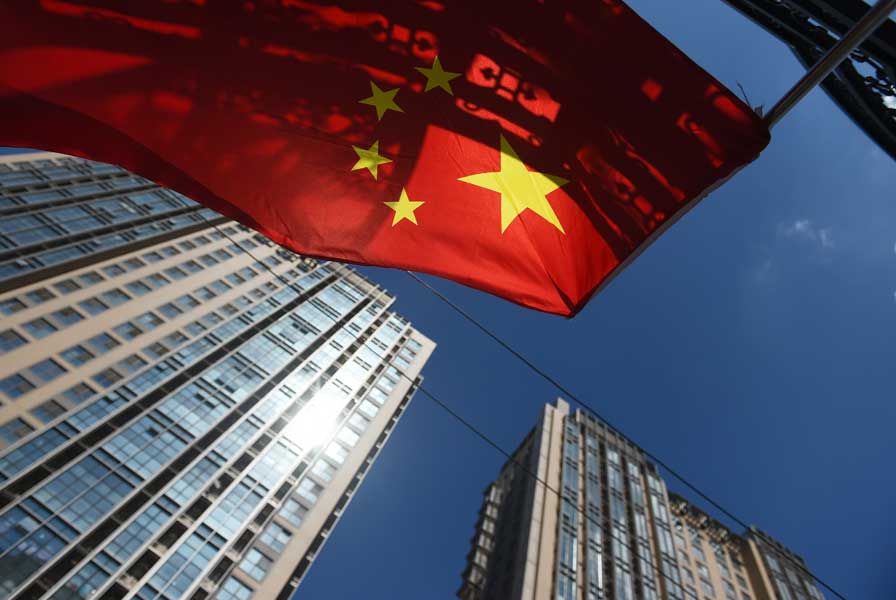 In 2013, China announced the creation of the Silk Road Economic Belt and the Maritime Silk Road of the 21st century – this initiative of "The Belt and Road" was designed to turn Asia and Europe into a single economic region. It focuses on the industries that are important for the internal growth in China and, at the same time, involves over 70 countries with a total population of 4.4 billion. Today, the initiative has already changed the economy of Eurasian countries significantly. Over the last seven years, the region got approximately $98 billion in investments in order to implement 168 projects.
What's in it for China?
In recent years, China's economic growth has slowed from double-digits to 6.4% in 2017. The wide-reaching economic model formerly in use (based on cheap labour, gross investment, and exports) has faced a number of serious challenges.
The country has to overcome industrial overproduction – steel making in China is a great example of this challenge. According to official data, China's production capacity amounts to 1.1 billion tons per year, while internal demand is approximately 700 million tons, and China's export partners cannot consume the remaining 400 million tons. The country needs to be provided with an access to new markets and to launch new resource-intensive projects.
In addition, Chinese authorities have been facing the problem of a sharp increase in labour cost. We live in a world where the average labour cost in China ($758) is higher than in Russia ($615). And it causes many multinational corporations to move their manufacturing facilities to other South-East Asian countries, such as Vietnam. China is losing its historical competitive edge – cheap labour, and analysts are increasingly talking about the risk of "stalling" in the trap of average income.
Furthermore, China needs to reduce its debt burden. The country is one of the world leaders in joint debt rating. In 2016, the total debt load in China amounted to $27 trillion, which equals 254% of the country's GDP. Simultaneously, the amount of "bad" debt in the banking system is growing.
Social inequality and poor ecology exacerbate the situation further. For example, 1% of the wealthiest Chinese control roughly 33% of total national wealth, while 25% of the poorest Chinese possess just a mere 1%. Beijing sees as little as 124 clean days every year, while total environmental destruction amounts to 3.5-5% of China's total GDP. In addition to a number of internal reforms adopted to create an economic model focused on domestic consumption, the Chairman of the People's Republic of China, Xi Jinping, proposed the "Belt and Road" initiative. Among other things, it is designed to stimulate domestic economic growth through external forces – ensuring access to Chinese products in new sales markets, natural resources, integration into complex production chains, exchange of advanced technologies, and the establishment of new high-tech manufacturing facilities in China. To do this, Chinese authorities are attempting to create a large-scale platform that will enable the expansion of trade and investment relationships, as well as technological cooperation between China and Central Asia, Europe, and Africa. This is believed to be a way for China to gain an access to the tools needed to overcome the economic development challenges described above.
China helped create powerful financial institutions in order to finance projects within the framework of the Belt and Road initiative, such as the Asian Infrastructure Investment Bank with $100 billion in capital, and the Silk Road Foundation ($40 billion in capital). The New Development Bank (or BRICS Bank) is also seen as an important element of the Belt and Road projects' financial infrastructure, which will also involve the participation of the largest Chinese state-owned banks and development institutions. The total budget for projects under the Belt and Road initiative is estimated at an astronomical $1.3 trillion. The bulk of these investments is expected to be sent to the countries of the Eurasian Economic Union, including Russia, Kazakhstan, Armenia, Belarus and Kyrgyzstan, which are key to the implementation of The Belt and Road initiative.
How will this Chinese initiative affect other countries?
The Belt and Road initiative will stimulate major infrastructure changes not only in China, but also in other countries through which the New Silk Road passes. There are expectations for the construction of new roads and railways, power plants, ports and fuel pipelines. The Chinese investments are expected to accelerate the growth of the economies of the countries participating in the Belt and Road initiative.This is precisely what is meant by mutually beneficial cooperation, or the "win-win" model, which Chinese officials often reference. Many believe in the efficacy of such a model. A total of 69 countries and international organizations have entered into agreements with China to cooperatively implement the framework of The Belt and Road initiative. In practice, cooperation is developing in several key areas.
Trade
In the long run, the Chinese government is striving to create a single integrated economic space, with the ultimate goal of establishing a free trade zone. Already, by the end of 2017, China's trade turnover with the countries that signed cooperation agreements within the framework of the Belt and Road initiative exceeded $800 billion. To further integrate the economies of Asia and Europe, the creation of six economic corridors has been proposed. The main routes of the Silk Road Economic Belt will connect China with Mongolia and Russia, Indo-China, Pakistan, the Republic of Bangladesh, India and Myanmar, as well as Central and Western Asian countries. Today, goods from China are most commonly delivered by sea, taking approximately 45 days. The construction of modern highways and high-speed railways will shorten this delivery period to 10-15 days.
The most important project in this respect is the largest Central Asian land port – Khorgos. This facility is strategically located in Kazakhstan in the Free Economic Zone called "Khorgos – Eastern Gate", which also includes logistics and industrial zones. China has invested over $3 million in this project, which saw the first trains come to port in 2015. It is expected that the majority of cargo trains traveling between China and Europe will pass through it in the future.
The formation of a modern transport and logistics infrastructure in the countries of Central Asia, the Caucasus and, even, Europe is a key component for the development of these national economies. Such projects enable China to unload their excess production capacity and deliver domestic goods to foreign markets. Not only large state-owned companies, but small and medium-sized businesses stand to gain as they provide services for complex projects implemented under the framework of the Belt and Road initiative. For example, since 2011 Chinese and European cargo trains have traveled through 28 cities in 11 European countries. Currently, there are more than 4,000 trips per year, and this number is expected to increase to 5,000 by 2020.
Energy
The Belt and Road initiative also takes into account the need to create new energy capacities – construction of interstate power lines, pipelines and gas pipeline systems, and the development of new energy-deposit fields.
One of the most promising projects in this area is Yamal LNG, the Russian liquified natural gas plant that was commissioned at the end of last year. The project's budget is estimated at $27 billion with approximately $20 billion provided by Chinese banks, led by the Silk Road Foundation as the primary investor.
Additionally, the Power of Siberia gas pipeline is expected to be complete by the end of 2019 – it will enable Russia to supply China with 38 billion cubic meters of gas per year for 30 years. The pipeline, traversing the Republic of Sakha (Yakutia), Irkutsk and Amur regions, will become the largest gas transportation system in Eastern Russia, thanks to over $70 billion in investment by Russia and China.
Tourism
According to online companies Ctrip and Alibaba, Chinese citizens took 129 million tourism trips abroad last year, spending a total of $118.4 billion. Implementation of the "One Belt, One Road" strategy will contribute to the influx of Chinese tourists to countries in the Eurasian Economic Union. Indicators of that influx are already growing. For example, last year a record number of Chinese tourists visited Russia – 1.5 million. However, it is important to note that the bulk of revenue generated as a result of  serving Chinese tourists goes to Chinese businesses, not Russian ones, as Chinese travelers tend to buy tour packages and order guide services from home, paying either in cash or through national Chinese payment systems.
Education
The Silk Road Economic Belt also fosters business cooperation between China and other Eurasian countries in the field of education. Today, 25% of all international students in Russia come from China. This indicates an especially high rate of international education collaboration with China as Russia's share is a mere 2% of all Chinese students studying abroad (most still prefer European and American universities). China and the EEU countries are trying to solve the problem of a personnel shortage in the fields of economics, law and business, increasingly developing joint educational programs. For example, the Moscow School of Management SKOLKOVO runs specialized "Understanding Russia" programmes for Chinese entrepreneurs on how to effectively conduct business in Russia. Over 300 business leaders from China have been trained in this programme. In addition, in November, 2018 the Moscow School of Management SKOLKOVO and the business school of the Hong Kong University of Science and Technology will launch "EMBA for Eurasia", a cooperative programme designed for business leaders in Eurasia.
Innovations
The most widely-accepted theories of economic growth see technological development as the main driver of modern economic growth. Within the Belt and Road initiative, a special role is played by the sharing of technologies and technological innovations. As of today, 75 industrial parks are under construction as a part of the initiative.
In 2015, a Chinese holding bought 65% of YotaPhone, the Russian smartphone manufacturer. China also actively collaborates with other Eurasian countries on innovative projects in the fields of biotechnology, photonics, biomedicine, LED, food and consumer goods. In essence, it means that "One Belt, One Road" propels the industries of the Eurasian region to a new technological level. For example, several organizations from Belarus, Kazakhstan and Russia are developing an innovative project to cool heavy-duty machinery – the so-called "double phase-shift cooling system" is being developed on a super-computer technology platform.
Work is being done in other areas as well, as seven belts are planned to be put in place, including financial and agricultural ones. In total, roughly one thousand different projects are expected to be implemented across different countries in the long term.
What are the barriers for implementing the strategy?
The Belt and Road is an initiative, not a project, meaning it has no defined goals or deadlines. China first mentioned its intention to establish the Silk Road Economic Belt and the Maritime Silk Road of the 21st century back in 2013, yet today, five years later, there is still no official information about the total number of projects or participating countries that should be involved, rendering the strategy somewhat amorphous. Unless the Belt and Road initiative is "institutionalized," business can not use standard project and investment approaches, which makes it difficult to implement the overarching plan.
Furthermore, China is reducing investment in the Eurasian region. In 2013, the country allocated as much as $18 billion toward the project, but cut this amount down to $10 billion in 2016. If China had not invested in Iran's nuclear program that year, this amount would have dropped to $5 billion. Such an approach makes predicting future investments challenging. The internal economic and political dynamics of China contribute to the challenge of forecasting the trajectory of the initiative – public and private investment banking institutions have begun to scrutinize these investment projects, as too much money was spent inefficiently or lost, drawing the attention of Chinese regulatory bodies.
Another important roadblock is the fact that some of the announced projects have not been a success. For example, the construction of a high-speed railway between Moscow and Kazan, which was originally designated as one of the priority projects for the Belt and Road, stalled. The construction of this Russian segment was supposed to be the first stage in building a railway between Moscow and Beijing, which was to be followed by an even more ambitious "Eurasia" railway project, connecting Beijing, Moscow and Berlin. Unfortunately, under current financial conditions, these projects are not economically viable, which halted their development at the feasibility study stage. This is a clear example of collaboration in which strategic ambitions outpace, or fail to take into account, the economic and investment feasibility of the Belt and Road projects.
Nevertheless, the initiative has emerged at the right time. At a time when protectionism is gaining momentum in international trade, China is driving an expansion of free market values, simplified customs and visa procedures, and the creation of transportation and logistics infrastructure that will ensure the quick and easy delivery of goods to new markets. This approach enables multilateral development at the domestic level and eliminates barriers to business that already seem archaic in the global world of the 21st century.
BRI: Shared Future for Humanity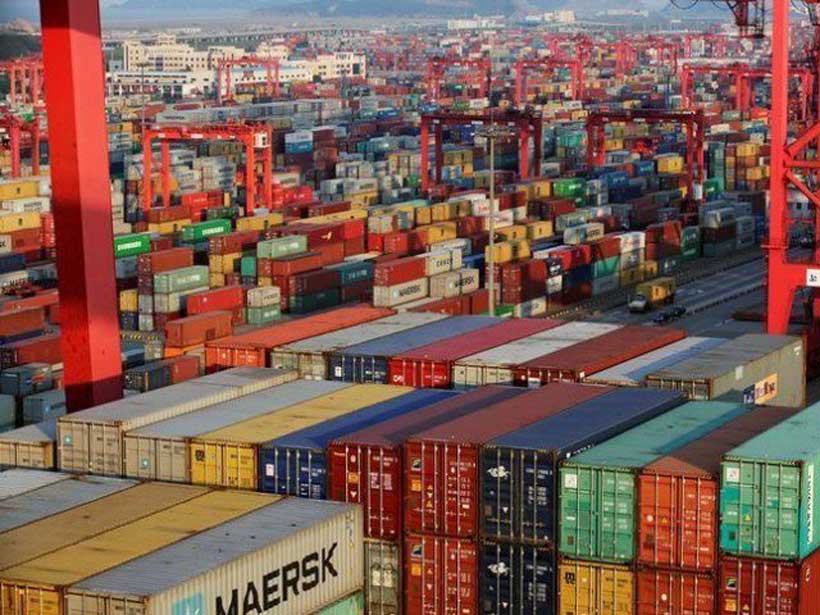 The terrestrial and maritime connectivity proposed by the Chinese government back in 2013 with six connectivity corridors reflects the vision of shared future for humanity. Belt and Road Initiative (BRI) is an omen of modern transformation of the globe. The journey of transition from geo-politics to geo-economics is itself a huge achievement. As geo-economics brought in the partnership and collaboration for mutual gains whereas geo-politics reflects competition, for instance, arm race.
BRI a network of terrestrial and maritime passages encompassing (1) the New Eurasian Land Bridge connects Western China to Western Russia; (2) the China-Mongolia-Russia Corridor, from Northern China to Eastern Russia; (3)the China-Central Asia-Western Asia Corridor, links China to Turkey; (4) the Corridor from Southern China to the Indochinese peninsula up to Singapore; (5) the China-Pakistan Economic Corridor; and (6) the Bangladesh-China-India-Myanmar Corridor. In other words BRI is one of the longest connectivity route from the Chinese coast to Singapore to Gwadar up to the Mediterranean. Among all the above mentioned projects, CPEC is a model project with so much in its credit.
CPEC is the flagship project of the Belt & Road Initiative. CPEC is a mutually agreed initiative including 4 key areas of cooperation i.e. energy projects, infrastructure development, Gwadar Port, and industrial cooperation. This cooperation has further strengthened the time tested friendship. China – Pakistan strategic cooperation is an essential ingredient for the South Asian peace recipe. CPEC, not merely focus on commerce and trade but also include social development projects as well. Pak-China Friendship Hospital, Pak-China School, Gwadar Airport, and many more are prominent examples of this initiative. The first phase of CPEC is almost complete and is all ready to enter into the second phase. The first phase was comprised of energy and road projects whereas the second phase might also entails agriculture, education, health, water and much more. Here in our case, when there is an atmosphere of non-kinetic threats, development is the only option. Internal harmony and peace can only be achieved when there is no sense of deprivation. In addition, inclusion of third party in CPEC project, and also connecting it with the Central Asian Republics and Russia is also a progressive move. Opening it for the private business sector and creating 80,000 jobs, all are signs of social uplifting and gradual development. CPEC is an inclusive project for Pakistan and for the region.
China is focusing on and playing a key role in connecting the continents. Being an emerging power, China, considers the role of regional connections vital for the global peace and prosperity. Hence, BRI is a positive-sum cooperation. It's a platform for dialogue, and developing new paths of cooperation encompassing government to government, people to people, business to business and media to media relations. BRI is the, opening up and connectivity, with an aim on promoting global peace and cooperation, and building a global community with a bright future for mankind. Moreover, it promotes connectivity through passages of commerce and trade. There is also a shift in the international balance, leaning towards east from west, considering it a breath of fresh air. Belt and Road Initiative is turning the myth "21st Century is the Asian Century" into reality.
BRI is a network of exchange, exchange of happiness and prosperity, exchange of knowledge and technology, exchange of expertise to perform well for mutual interests. It is the beginning of the inclusive global future. Hence, it is the time for profound change and reforms. For growth, for being dynamic, change is normal. So, reforms, propel states to accomplish goals not only at national level but international level too. The way BRI brought countries and regions together, enhancing trade, developing state of the art infrastructure, boosting investment, strengthening cultural ties, and people to people exchanges, all making BRI, the Central Nervous System of the world.
The true essence of BRI is regional integration, a horizontal, non-vertical integration with no hegemonic designs with an aim to limit the world recession damage. Furthermore, as the second BRI forum is scheduled in late April this year, there is much more to come. As mentioned, BRI is a pie, having share for all; it's not a debt trap. In order to win the confidence of all the partnering states, and to lessen the suspicion, China is trying to avoid the 'debt traps'. Though, there is no such state in unsustainable Chinese government debt pressure. It basically provides equality based cooperation, and a green & sustainable development. Second BRI forum is the right time to kickstart the "Second Phase" of Belt & Road. Many foreign heads of state and government, and thousands of delegates will be attending the Belt and Road Forum for International Cooperation, or BRF. As mentioned by Chinese Foreign Minister Wang Yi, "it will include a series of events, such as leaders' round table, high-level meeting, and thematic forum, CEO conference, under the theme of Belt and Road cooperation shaping a brighter shared future. There will also be more side events, including 12 thematic forums focusing on practical cooperation, and for the first time a conference organized specifically for the business community".
The globe has already been struck by two major economic depressions. Asian continent also faced one in 1997 when East and Southeast Asia was crippled economically. The world direly needs a remedy in order to sustain the global economy which can only be done through economic and cultural interconnectivity.BRI aims to be a torch bearer in order to bring the financial benefits to the globe. The global prosperity is need of an hour in modern world order but this can be achieved through collective efforts.
China: Via Portugal into Africa and Latin America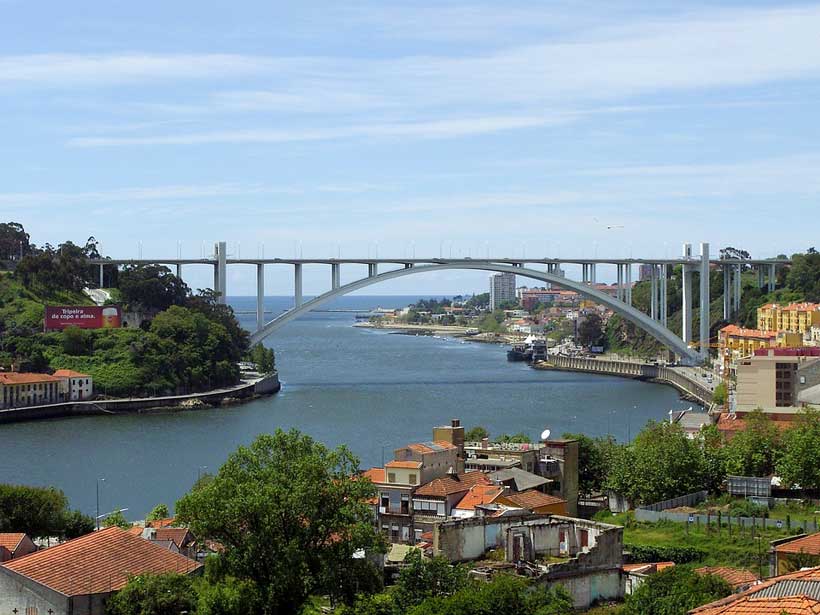 Portugal is a major geographical link in the European leg of China's New Silk Road project (NSR). A visit by Chinese President Xi Jinping to Lisbon on December 4-5, 2018 produced seventeen cooperation agreements thereby reaffirming the two parties' readiness to expand economic partnership.
China is Portugal's top trading partner in Asia, with bilateral trade steadily on the rise amounting to $5.6 billion in 2017. The volume of Chinese investment in the Portuguese economy has reached $ 10.2 billion. Simultaneously, the influx of tourists from China to Portugal has gone up by 40% and from Portugal to China by 16%. The Chinese Embassy in Lisbon has described the current state of Sino-Portuguese relations as the best since the establishment of diplomatic relations in 1979.
The livening up of Sino-Portuguese relations is key to Beijing's comprehensive strategy of boosting cooperation with Portuguese-speaking countries. Adopted fifteen years ago, this strategy has brought about an increase in the volume of trade between the PRC and the Portuguese-speaking nations by more than 19 times – from $ 6 billion in 2002 to $ 117.6 billion in 2017.
In this context, an economic union with Lisbon is designed to geographically complete the European sector of the New Silk Road project (NSR) given the location of Portugal as the western tip of the European continent. Also, such an alliance is set to project Chinese economic influence through Portugal to countries of Africa and Latin America.
China is number one trading partner of three Portuguese-speaking countries: Brazil (trade turnover in 2018 at $ 29.5 billion), Angola ($ 26 billion) and Mozambique ($ 168 million).
The port of Sines – Portugal's sea gate to the Atlantic and Africa – carries a particular importance with its well-developed infrastructure and all the facilities to be used as a transit point for Chinese products bound for America and Africa. Another important point is the Azores, a part of Portuguese territory stretching deep into the Atlantic. Lisbon has consented to Beijing's participation in the construction of scientific and logistics infrastructure in the archipelago, which is tantamount to a stronger Chinese economic presence in the region.
Lisbon favors joint participation with Beijing in investment projects in Portuguese-speaking Africa. African countries have expressed a similar intention. In January 2019, the Angolan Parliament ruled to abolish double taxation with Portugal, China and the United Arab Emirates.
Lisbon-mediated cooperation with Portuguese-speaking countries will enable Beijing to guarantee food security. According to UN reports, Angola is among the top five countries with the greatest agricultural potential (58 million hectares of arable land), Mozambique has 36 million hectares, of which less than six are cultivated, while Brazil is the main supplier of soybean, a popular food product for China (14 million tons in 2018).
In relation to China and within the NSR project, Portugal plays the role of an infrastructure and logistics counterweight to France, which is trying to shift the focus of French-Chinese cooperation in the direction of the Mediterranean and North Africa – to fight against terrorism in the Sahel region and provide investment support of the French-speaking Sahel "Five" (Chad, Mauritania, Burkina Faso, Niger, Mali).
Beijing is interested in moving via the Atlantic westward. From the geographical point of view, Portugal is a good partner here – cooperation with it takes China beyond the Mediterranean. According to the Chinese leader, for Beijing, Lisbon is a point of linking the land and sea segments of the NSR and a promising partner in the development of the "sea wave economy".
The position of Paris regarding the NSR project is characterized as cautiously positive, envisaged by the Franco-German Aachen agreement of January 22, 2019 and affected by competition with Italy (Italian Trieste and French Marseille compete for the main port of the NSR in the Mediterranean).
The Aachen agreement diplomatically outlines the geopolitical axis Paris-Berlin, endowing the French-German relations with a special status. Against export-oriented German economy (in 2018, exports went up 3% against 2017, reaching $ 1.318 billion), Beijing's economic activity in Europe is seen as a challenge.
Negotiations between French President Emmanuel Macron, German Chancellor Angela Merkel and European Commission Chairman Jean-Claude Juncker and China's Xi Jinping on March 25-26 demonstrated the EU's consolidated position and marked a successful attempt to secure common gains from building up cooperation between the EU (without Italy) and the PRC.
While France readily signed multibillion-dollar contracts with China and agreed to the opening of the Chinese market for French goods, it refrained from actively assisting the Chinese in pursuing transcontinental infrastructure projects as unwelcome for the economic health of the Franco-German duumvirate.
First published in our partner International Affairs
North Korea's future international relations
Rumors are rife in world diplomacy circles that the United States wanted to force the hand in the recent talks with North Korea held in Hanoi last March.
The US side, in particular, tried to achieve a broader definition of "denuclearization", a criterion capable of simultaneously eliminating the missile network, precisely the nuclear one, as well as the North Korean facilities for chemical warfare.
At the end of March, a report informed that the United States had asked North Korea to remove the whole stock of fissile material and relinquish all bacteriological warfare programmes.
All this only in exchange for the lifting of sanctions. Too much, considering the level reached by the previous negotiations.
Obviously, the North Korean delegation was certainly not very close to US requests, while North Korea's deputy-Foreign Minister, Choe Son Hui, argued with Mike Pompeo and John Bolton because they created a strong "obstacle" to negotiations.
North Korea's representatives in the Hanoi negotiations, however, stopped the talks because they had not the qualifications nor the political mandate to treat the issue of denuclearization with the United States in this "global" way.
Nevertheless, John Bolton, who is certainly not a great supporter of dialogue between the United States and North Korea, seized the opportunity of the block of negotiations. In the lack of a precise North Korean policy line, he asked for an overall, quick and absolute denuclearization, being well aware that this request could not be accepted by the North Korean delegation.
Again following Bolton's policy line, the United States added to this request- which was hardly likely to be accepted – the total destruction of chemical and bacteriological weapons.
It is strange that,in Hanoi, experienced and skillful mediators conducted so tough negotiations, even naïve in their harshness.
Furthermore, the United States asked North Korea for news about a "secret base for uranium enrichment" near the Yongbyon facilities.
Finally, the United States also asked for a "statement of all nuclear activities" in North Korea, as well as a clear roadmap for denuclearization.
As if the matter were only in North Korean hands.
A management of negotiations that may probably be fine for US internal political purposes, but certainly does not favour any positive evolution of the North Korean nuclear issue.
In his last meeting with President Trump, however, Kim Jong-Un brought to Hanoi the sole promise of fully scrapping, in a short period of time, the Yongbyon nuclear research centre.
The United States, however, did not well understand whether the Yongbyon facilities to be closed regarded only the reactor that has been producing plutonium since 1980 or whether the closure offered by Kim Jong-Un regarded the whole plant, with its many centrifuges for uranium and reactors.
Some US analysts think that the Yongbyon facilities are still at the core of the whole North Korean nuclear system, while other experts believe they are "obsolete" and, hence, Kim's offer is not particularly interesting.
Nevertheless, if there is nothing else besides the "obsolete" facilities, Kim Jong Un's offer is meaningful and rational.
At the beginning of Hanoi talks, North Korea hoped that economic sanctions would soon be partly lifted, considering that all the UN Security Council Resolutions on the North Korean issue stated that it would be possible to re-examine the sanctions in exchange for clear progress on the nuclear issue.
North Korea, however, has already imposed a moratorium on missile and nuclear tests. It has also closed its nuclear test sites and has even started to destroy its missile test sites.
North Korea has even accepted a slow and progressive lifting of sanctions, in exchange for a step-by-step check of nuclear compliance.
From this viewpoint, the United States thought that sanctions really benefited it and hence they did not try to reduce them. Quite the reverse.
The United States must have thought that the more sanctions remain, the more North Korea is forced to negotiate.
Moreover, the Russian and Chinese proposals on the subject, developed within the UN Security Council, have always been blocked by the US contrary vote.
John Bolton's and Mike Pompeo's hard stance, however, was not matched by any immediate negative reactions from the North Korean side, as is customary in North Korea's diplomacy. Nevertheless, three weeks after the crisis of Hanoi's talks, the North Korean deputy-Foreign Minister, Choe Son-Hui, who enjoys Kim's full confidence, said that his country "is not particularly interested in the current negotiations with the United States for denuclearization".
Later, after the unexpected end of talks in Hanoi, the United States launched a defamation campaign against North Korea claiming, for example, that North Korea was secretly continuing its missile tests and that this new fact had stopped the US efforts at the negotiating table.
It is hard to understand how nuclear tests can be stopped "secretly".
North Korea, however, has never promised to stop anything else but missile tests alone.
Hence, neither the uranium enrichment program nor the other biological and chemical activities have rightly ceased.
Currently, however, the door of negotiations still remains half-open.
Again in March, the pictures of the Sohae site, which is used for launching satellites, showed a significant pace of facilities' reconstruction.
In all likelihood, despite Kim Jong Un's promise to dismantle the site soon, North Korea still plans to keep and develop it, with a view to maintaining also some diplomatic pressure on the United States, but above all to organizing a new round of talks in the future.
The next important events will be the meeting between Donald J. Trump and the South Korean leader – already scheduled for April 11 – designed to break the ice between North and South Korea on the denuclearization issue and, on April 15, the North Korea's great celebrations for the 107thbirth anniversary of Kim Il Sung, namely the "Day of the Sun".
As some US analysts claim, should we go back to the strict and effective style of the old Six Party Talks?
Instead of a team that – at least in the US case – knows the complex issue of relations between the United States and North Korea only superficially, a new negotiation would be useful, with a traditional preliminary document and clear purposes.
A new negotiation that – as was the case with the Six Party Talks – makes the North Korean deputy-Foreign Minister and the deputy-Secretary of State, as well as many US experts of the academic and intelligence worlds sit around the negotiating table.
Certainly, we need to imagine that the negotiation is and will be long and complex.
Simple negotiations are those that do not succeed in reaching the goal.
Hence it will be useful to imagine multiple and different trade-off and mutual satisfaction factors, compared to a harsh and brutal negotiation on nuclear potential alone.
Kim Jong-Un knows all too well that what is at stake here is the future of his country, not only nuclear and bacteriological-chemical disarmament.
His nuclear and bacteriological-chemical network has led North Korea to be a member of the world decision-making system.
If this happens even in a shift from the nuclear threat to a major economic role, Kim Jong-Un will have won his bet.
If this does not happen, the United States shall not believe that North Korea will consume itself on its own. Quite the reverse.
In any case, it will be necessary to clarify that, as usual, the North Korean issue cannot be resolved with a mere bilateral negotiation mechanism.
The North Korean strategic role is a vital problem for Japan, for South Korea, but also for China and the Russian Federation.
Without a project that is good for all these actors, and not only for the United States, no peace nor disarmament will be possible. Not even for the United States alone.
China does not certainly want a nuclear, bacteriological and chemical system on its border that is, however, completely out of its control.
This is the real reason for the initial tensions between Kim Jong-Un and Xi Jinping.
Any increase in military tension in North Korea also spreads suspicions in China.
Nevertheless, it is a factor that the United States – in agreement with China – could use to reach North Korea's denuclearization.
In particular, however, China wants neither a new war on the Korean peninsula – an interest obviously shared with South Korea – nor the US Armed Forces on its border, if North Korea's complete nuclear demilitarization is achieved.
And if the United States and South Korea are still able to quickly reach the nuclear threshold in an initially conventional conflict with North Korea.
Hence, for China, high conventional and credible militarization for North Korea, but also with a non-negligible anti-US nuclear deterrent, albeit certainly not capable of setting fire to the whole Southeast Asia.
The same strategic paradigm largely applies to the Russian Federation.
It is not in favour of a demilitarized North Korea, which would be easy prey to the US-South Korea axis, and would not serve as a military buffer for Russia. However, it is even against a North Korea capable of threatening South Korea, and hence even the countries on its Northern border.
Therefore, considering the scenario of the negotiations between North Korea and the United States, the current stalemate will serve – after the Hanoi talks – to select the rational requests of the two actors and to shape the possible responses.
For example, the spreading of nuclear technology from North Korea to other States is a new topic to be included in the negotiation agenda.
As well as the decrease in conventional North Korean forces, to be linked to a rational decrease in the US and South Korean Armed Forces.
The five sanctions that North Korea wants to be lifted concern only the civilian economy and the well-being of the North Korean people, while we need to note that also Kim Jong-Un is put under pressure by the North Korean people and, even more, by his ruling class.
The North Korean Foreign Minister, Ri Yong Ho, said so explicitly: in fact, he has clarified that the North Korean power is aimed – in a rational negotiation – "at the complete dismantling of the Yongbyon site".
Ri Yong Ho also added that the dismantling of Yongbyon facilities would take place "with the presence of US experts".
Clearly Kim Jong Un has now China's full protection.
Certainly China does not want to have the huge mass of migrants from North Korea within its borders and, above all, is not interested in a "sister" country which, besides threatening the United States and South Korea, forces even the great China to follow its policy.
This could lead the North Korean leadership to seek economic compensation at any time of the denuclearization talks.
Hence will the US leadership be able to finalise negotiations with North Korea without too many mistakes and wrong moves?
Will the US leadership be capable of actively involving China, Japan, Russia and South Korea in a radical dismantling of the North Korean nuclear capacity?
We do not know it yet.