Project of the century: How the Belt and Road initiative will impact the Eurasian region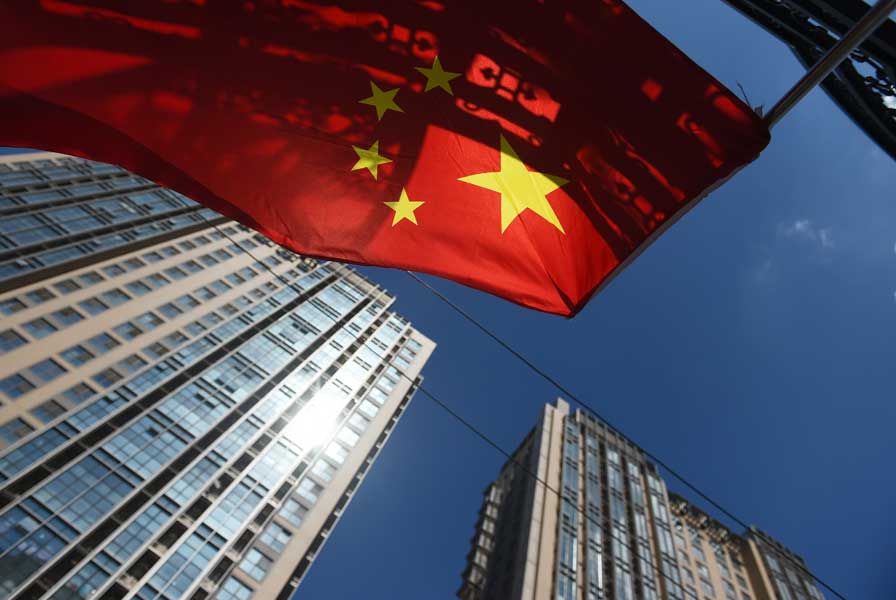 In 2013, China announced the creation of the Silk Road Economic Belt and the Maritime Silk Road of the 21st century – this initiative of "The Belt and Road" was designed to turn Asia and Europe into a single economic region. It focuses on the industries that are important for the internal growth in China and, at the same time, involves over 70 countries with a total population of 4.4 billion. Today, the initiative has already changed the economy of Eurasian countries significantly. Over the last seven years, the region got approximately $98 billion in investments in order to implement 168 projects.
What's in it for China?
In recent years, China's economic growth has slowed from double-digits to 6.4% in 2017. The wide-reaching economic model formerly in use (based on cheap labour, gross investment, and exports) has faced a number of serious challenges.
The country has to overcome industrial overproduction – steel making in China is a great example of this challenge. According to official data, China's production capacity amounts to 1.1 billion tons per year, while internal demand is approximately 700 million tons, and China's export partners cannot consume the remaining 400 million tons. The country needs to be provided with an access to new markets and to launch new resource-intensive projects.
In addition, Chinese authorities have been facing the problem of a sharp increase in labour cost. We live in a world where the average labour cost in China ($758) is higher than in Russia ($615). And it causes many multinational corporations to move their manufacturing facilities to other South-East Asian countries, such as Vietnam. China is losing its historical competitive edge – cheap labour, and analysts are increasingly talking about the risk of "stalling" in the trap of average income.
Furthermore, China needs to reduce its debt burden. The country is one of the world leaders in joint debt rating. In 2016, the total debt load in China amounted to $27 trillion, which equals 254% of the country's GDP. Simultaneously, the amount of "bad" debt in the banking system is growing.
Social inequality and poor ecology exacerbate the situation further. For example, 1% of the wealthiest Chinese control roughly 33% of total national wealth, while 25% of the poorest Chinese possess just a mere 1%. Beijing sees as little as 124 clean days every year, while total environmental destruction amounts to 3.5-5% of China's total GDP. In addition to a number of internal reforms adopted to create an economic model focused on domestic consumption, the Chairman of the People's Republic of China, Xi Jinping, proposed the "Belt and Road" initiative. Among other things, it is designed to stimulate domestic economic growth through external forces – ensuring access to Chinese products in new sales markets, natural resources, integration into complex production chains, exchange of advanced technologies, and the establishment of new high-tech manufacturing facilities in China. To do this, Chinese authorities are attempting to create a large-scale platform that will enable the expansion of trade and investment relationships, as well as technological cooperation between China and Central Asia, Europe, and Africa. This is believed to be a way for China to gain an access to the tools needed to overcome the economic development challenges described above.
China helped create powerful financial institutions in order to finance projects within the framework of the Belt and Road initiative, such as the Asian Infrastructure Investment Bank with $100 billion in capital, and the Silk Road Foundation ($40 billion in capital). The New Development Bank (or BRICS Bank) is also seen as an important element of the Belt and Road projects' financial infrastructure, which will also involve the participation of the largest Chinese state-owned banks and development institutions. The total budget for projects under the Belt and Road initiative is estimated at an astronomical $1.3 trillion. The bulk of these investments is expected to be sent to the countries of the Eurasian Economic Union, including Russia, Kazakhstan, Armenia, Belarus and Kyrgyzstan, which are key to the implementation of The Belt and Road initiative.
How will this Chinese initiative affect other countries?
The Belt and Road initiative will stimulate major infrastructure changes not only in China, but also in other countries through which the New Silk Road passes. There are expectations for the construction of new roads and railways, power plants, ports and fuel pipelines. The Chinese investments are expected to accelerate the growth of the economies of the countries participating in the Belt and Road initiative.This is precisely what is meant by mutually beneficial cooperation, or the "win-win" model, which Chinese officials often reference. Many believe in the efficacy of such a model. A total of 69 countries and international organizations have entered into agreements with China to cooperatively implement the framework of The Belt and Road initiative. In practice, cooperation is developing in several key areas.
Trade
In the long run, the Chinese government is striving to create a single integrated economic space, with the ultimate goal of establishing a free trade zone. Already, by the end of 2017, China's trade turnover with the countries that signed cooperation agreements within the framework of the Belt and Road initiative exceeded $800 billion. To further integrate the economies of Asia and Europe, the creation of six economic corridors has been proposed. The main routes of the Silk Road Economic Belt will connect China with Mongolia and Russia, Indo-China, Pakistan, the Republic of Bangladesh, India and Myanmar, as well as Central and Western Asian countries. Today, goods from China are most commonly delivered by sea, taking approximately 45 days. The construction of modern highways and high-speed railways will shorten this delivery period to 10-15 days.
The most important project in this respect is the largest Central Asian land port – Khorgos. This facility is strategically located in Kazakhstan in the Free Economic Zone called "Khorgos – Eastern Gate", which also includes logistics and industrial zones. China has invested over $3 million in this project, which saw the first trains come to port in 2015. It is expected that the majority of cargo trains traveling between China and Europe will pass through it in the future.
The formation of a modern transport and logistics infrastructure in the countries of Central Asia, the Caucasus and, even, Europe is a key component for the development of these national economies. Such projects enable China to unload their excess production capacity and deliver domestic goods to foreign markets. Not only large state-owned companies, but small and medium-sized businesses stand to gain as they provide services for complex projects implemented under the framework of the Belt and Road initiative. For example, since 2011 Chinese and European cargo trains have traveled through 28 cities in 11 European countries. Currently, there are more than 4,000 trips per year, and this number is expected to increase to 5,000 by 2020.
Energy
The Belt and Road initiative also takes into account the need to create new energy capacities – construction of interstate power lines, pipelines and gas pipeline systems, and the development of new energy-deposit fields.
One of the most promising projects in this area is Yamal LNG, the Russian liquified natural gas plant that was commissioned at the end of last year. The project's budget is estimated at $27 billion with approximately $20 billion provided by Chinese banks, led by the Silk Road Foundation as the primary investor.
Additionally, the Power of Siberia gas pipeline is expected to be complete by the end of 2019 – it will enable Russia to supply China with 38 billion cubic meters of gas per year for 30 years. The pipeline, traversing the Republic of Sakha (Yakutia), Irkutsk and Amur regions, will become the largest gas transportation system in Eastern Russia, thanks to over $70 billion in investment by Russia and China.
Tourism
According to online companies Ctrip and Alibaba, Chinese citizens took 129 million tourism trips abroad last year, spending a total of $118.4 billion. Implementation of the "One Belt, One Road" strategy will contribute to the influx of Chinese tourists to countries in the Eurasian Economic Union. Indicators of that influx are already growing. For example, last year a record number of Chinese tourists visited Russia – 1.5 million. However, it is important to note that the bulk of revenue generated as a result of  serving Chinese tourists goes to Chinese businesses, not Russian ones, as Chinese travelers tend to buy tour packages and order guide services from home, paying either in cash or through national Chinese payment systems.
Education
The Silk Road Economic Belt also fosters business cooperation between China and other Eurasian countries in the field of education. Today, 25% of all international students in Russia come from China. This indicates an especially high rate of international education collaboration with China as Russia's share is a mere 2% of all Chinese students studying abroad (most still prefer European and American universities). China and the EEU countries are trying to solve the problem of a personnel shortage in the fields of economics, law and business, increasingly developing joint educational programs. For example, the Moscow School of Management SKOLKOVO runs specialized "Understanding Russia" programmes for Chinese entrepreneurs on how to effectively conduct business in Russia. Over 300 business leaders from China have been trained in this programme. In addition, in November, 2018 the Moscow School of Management SKOLKOVO and the business school of the Hong Kong University of Science and Technology will launch "EMBA for Eurasia", a cooperative programme designed for business leaders in Eurasia.
Innovations
The most widely-accepted theories of economic growth see technological development as the main driver of modern economic growth. Within the Belt and Road initiative, a special role is played by the sharing of technologies and technological innovations. As of today, 75 industrial parks are under construction as a part of the initiative.
In 2015, a Chinese holding bought 65% of YotaPhone, the Russian smartphone manufacturer. China also actively collaborates with other Eurasian countries on innovative projects in the fields of biotechnology, photonics, biomedicine, LED, food and consumer goods. In essence, it means that "One Belt, One Road" propels the industries of the Eurasian region to a new technological level. For example, several organizations from Belarus, Kazakhstan and Russia are developing an innovative project to cool heavy-duty machinery – the so-called "double phase-shift cooling system" is being developed on a super-computer technology platform.
Work is being done in other areas as well, as seven belts are planned to be put in place, including financial and agricultural ones. In total, roughly one thousand different projects are expected to be implemented across different countries in the long term.
What are the barriers for implementing the strategy?
The Belt and Road is an initiative, not a project, meaning it has no defined goals or deadlines. China first mentioned its intention to establish the Silk Road Economic Belt and the Maritime Silk Road of the 21st century back in 2013, yet today, five years later, there is still no official information about the total number of projects or participating countries that should be involved, rendering the strategy somewhat amorphous. Unless the Belt and Road initiative is "institutionalized," business can not use standard project and investment approaches, which makes it difficult to implement the overarching plan.
Furthermore, China is reducing investment in the Eurasian region. In 2013, the country allocated as much as $18 billion toward the project, but cut this amount down to $10 billion in 2016. If China had not invested in Iran's nuclear program that year, this amount would have dropped to $5 billion. Such an approach makes predicting future investments challenging. The internal economic and political dynamics of China contribute to the challenge of forecasting the trajectory of the initiative – public and private investment banking institutions have begun to scrutinize these investment projects, as too much money was spent inefficiently or lost, drawing the attention of Chinese regulatory bodies.
Another important roadblock is the fact that some of the announced projects have not been a success. For example, the construction of a high-speed railway between Moscow and Kazan, which was originally designated as one of the priority projects for the Belt and Road, stalled. The construction of this Russian segment was supposed to be the first stage in building a railway between Moscow and Beijing, which was to be followed by an even more ambitious "Eurasia" railway project, connecting Beijing, Moscow and Berlin. Unfortunately, under current financial conditions, these projects are not economically viable, which halted their development at the feasibility study stage. This is a clear example of collaboration in which strategic ambitions outpace, or fail to take into account, the economic and investment feasibility of the Belt and Road projects.
Nevertheless, the initiative has emerged at the right time. At a time when protectionism is gaining momentum in international trade, China is driving an expansion of free market values, simplified customs and visa procedures, and the creation of transportation and logistics infrastructure that will ensure the quick and easy delivery of goods to new markets. This approach enables multilateral development at the domestic level and eliminates barriers to business that already seem archaic in the global world of the 21st century.
Ongoing India China Confrontation in the Himalayan Region
China and India are two of the most populous countries in the world with ancient civilizations that date back over 4000 years. Since independence, the two countries have enjoyed cooperative diplomatic and trade relations. However, the undertow of territorial disputes and several border skirmishes have kept the relations strained. The relations between China and India became tense fifty‑eight years ago, when beset by tensions over territorial disputes, China attacked India on 20th October 1962 after India attempted to define the borders unilaterally – this was when the world's gaze was fixed on nuclear tensions between Soviet Union and the US. The attack followed a string of allegations with India accusing China of suppressing Tibetan regional autonomy, while China charged India with attempts to weaken its rule in Tibet.
Although the war over Tibet after a brief period of clashes was over soon with China emerging as the victor, the conflict over the Line of Actual Control (LAC) as a disputed border between China and India remained unsettled. The repeated clashes over territorial disputes and disagreements on demarcation of LAC led to increased militarization and deployment of troops in the region. This came with the consequence that violation of the imaginary and undecided LAC by either military during border patrols and surveys ignited standoffs. It also triggered military confrontations between the two whenever there was an increase in border militarization or development of logistical infrastructure close to the disputed border by either side. For instance, in 1975, clashes resulted in the death of four Indian soldiers when Chinese troops established camps in the Daulat Beg Oldi sector 10 km on their side of LAC. In 2013, President Xi Jinping at the BRICS Summit in Durban expressed his desire to settle the Himalayan border dispute as early as possible. However, again in 2014, China and India were face‑to‑face on LAC, when Indian workers started construction of a canal in a border village. In 2017, both militaries came to another stand‑off when Chinese brought heavy road‑building equipment near the Doklam region and started road construction in the disputed area.
Likewise, on 16 June 2020, a clear provocation that escalated into a military engagement between China and India in the rugged terrain of Galwan Valley seemed to be India's infrastructure development in the disputed Ladakh region. Especially, the construction of the north‑south road leading to the airfield in northern Ladakh signified a threat for the Chinese. The construction of road appeared serious to PLA as it could transport troops and supplies to the disputed area and destabilize the LAC balance. The current turn of events that left around 20 Indian and some Chinese soldiers dead and many injured on both sides while several Indian soldiers taken hostage was a Chinese attempt to freeze the construction of Indian infrastructure. The deaths were the first fatalities in four decades from the simmering conflict along the 2000 km undemarcated LAC.
China expected India to put a halt to the construction projects in the disputed area like China did at the tri‑junction region, where China, Bhutan, and India meet, after the 2017 Doklam stand‑off as it was a critical geostrategic location for India. China asserted India to respect the LAC, as there was no clear‑cut demarcation of it and stressed on the need to develop a mechanism to resolve the border dispute. The Chinese Foreign Office spokesperson, after the military engagement stated that they want peace and tranquility, while upholding the so‑called Wuhan spirit of 'mutual understanding, trust, and predictability'.
Both states have made several attempts at confidence‑building measures (CBMs) in the past. The first attempt to foster good neighbourly relations was signed in 1993 titled as "Agreement on the Maintenance of Peace and Tranquillity along the Line of Actual Control in the India‑China Border Areas". Later in 2012, another agreement titled 'Working Mechanism for Consultation and Coordination in India‑China Border Affairs' was signed. This agreement was designed to develop political contacts to prevent border incursions on LAC. In 2019, during the 14th meeting of the CBMs, both states reiterated their intent to actively negotiate the border‑related issues. Although CBMs were fortified but due to lack of attention on a conflict resolution mechanism a new cycle of tensions and accusations ignited, making peace at the moment a dim and distant possibility.
As tensions remain high, if the conflict escalates, it could do so to a point of no return as it could engulf the strategic partners on both sides. With both states adopting an aggressive stance, confidence‑building measures or a peace agreement would be unattainable. Although both states have expressed a wish to resolve the issue through dialogue, neither side has disengaged militarily. The satellite imagery obtained by Reuters showed that military build‑up is strong on both sides of LAC, as 30‑40 Indian vehicles and over 100 vehicles on the Chinese side were spotted near the Galwan River. Both sides have prepared troops and heavy weapons anticipating further escalation. Some analysts have argued that the strategic location of the conflict is in India's favour, but one aspect not to be neglected here is that China's People Liberation Army (PLA) though not having as many bases in the Western theatre as India, does have a stronger backup, and PLA's military is equipped with highly advanced capabilities; hence the balance of military power is heavily tilted in China's favour. According to the 2020 SIPRI Military Expenditure Database, between 2010‑19 China increased military expenditure by 85 percent, while in comparison India increased it by 37 percent. The Indian construction projects that triggered the current conflict was an attempt to shift this balance in its favour, which has so far backfired.
However, to restore the balance of power, the Indian government could move further close to its strategic partner, the US. While the US would continue to provide diplomatic support, on the military front, an increase in military hardware sale to India would intensify a potential arms race in the region. Since the clash has buffeted the esteem of the Indian government that had surged to power on populist and nationalist sentiments India is likely to continue its military modernization pitching it as the need of the hour since the crisis is on‑going. It might even further engage with China militarily to diminish China's growing soft power image enhanced with its role in the global pandemic crisis, the Belt and Road Initiative (BRI) projects, and its technological ventures of covering the world with its 5G technology. India could be under the impression that military engagement would shake China's reputation as a soft power turned into a military aggressor, and negate the impression of 'peaceful rise of China' while supporting the general precept that rise of a power cannot be peaceful in an anarchic world. Standing up to China would support India's aspiration of becoming a regional power, if not global.
Nonetheless, the two advanced nuclear countries should realize the grave danger of a military confrontation. While both have agreed on diffusing tensions as early as possible, they might exert additional pressure on each other by increasing their military presence in the region, or through diplomatic means. In that case, the course of events would go beyond immediate recovery or spread to other domains of warfare. This is what the world least needs at this time as it struggles to save lives and economies from collapse in the wake of coronavirus crisis which continues to take its deadly toll across the world.
The situation should especially be a wakeup call for Modi government which has destabilized the region with a series of recent provocations against most of its neighbours. To give peace a chance, the agreements should be respected and both states should agree to develop a conflict resolution mechanism. For this India would have to give up its political chest‑thumping, which may be enchanting to a section of its domestic audience for the time, but continues to be an intolerable nuisance abroad.
China's Post-COVID strategy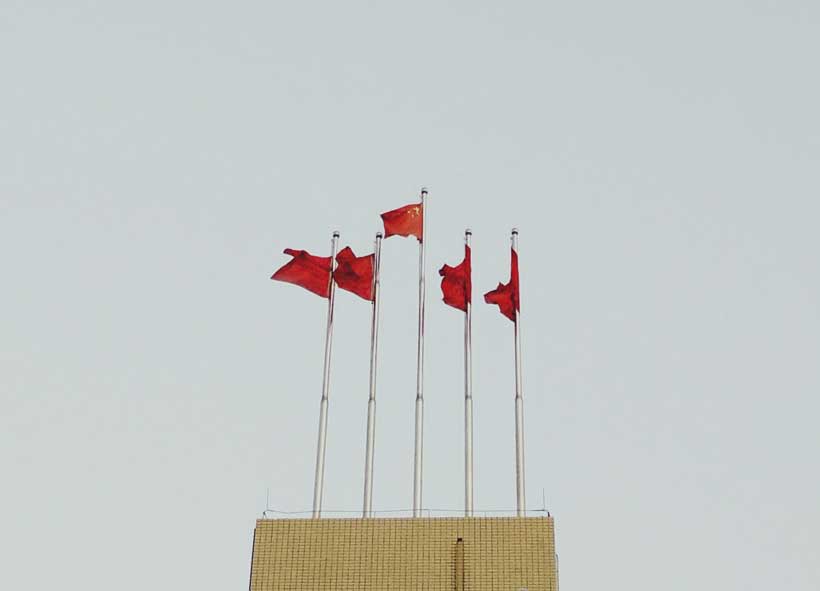 In the aftermath of the covid19 pandemic, the increasingly belligerent behaviour exhibited by China in South Asia and South East Asia and China's imposition of the National Security Law in Hong Kong, it is interesting, to see the tone of the English media of China. While there is not an iota of doubt, that for a genuinely comprehensive peek into the Chinese view on crucial political, economic and geo-political issues, a perusal of the Chinese language papers is imperative. The Global Times,the mouth piece of the Communist Party is important, because it covers the views of Chinese academics, strategic analysts who through their opinion pieces provide a deep insight into China's approach towards crucial economic and geo-political issues.
From the opinion pieces of the past few months, the Global Times one thing is evident, that with the US becoming increasingly unpredictable under Trump, it is virtually invincible. There is a growing belief, that Beijing is formidable both in the economic and strategic context. Strategic Analysts and journalists writing for the English speaking daily, have also tried to drive home the point, that Beijing is in a position to take on the US and its allies and that any attempt to isolate China would not be taken lying down. On the other, articles in the Global Times warn against Anti-China alliances, and also argue against why they will not be possible, pointing to the fault lines between the US and other countries. It has also not refrained from using strong language against countries like Australia and Canada by insinuating that they are acting as mere appendages of the US.
Aggressive stance vis-à-vis countries which blamed China for lack of transparency with regard to the outbreak of the pandemic
If one were to look at the newspaper's labelling of countries which took a firm stand against China, with regard to blaming it for suppression of crucial information pertaining to the pandemic, Beijing was scathing not only in it's criticism of the US, but also lashed out at Australia, for asking for an enquiry into the origins of the deadly pandemic. The newspaper labelled Australia as a mere appendage of the US, even dubbing it as a 'poodle' and 'dog of the US'.
It has also warned other countries, especially Australia, of the economic consequences of taking on Beijing. An article titled, 'Australia's economy cannot withstand Cold War with China' written by Wang Jiamei concludes by saying
'…..If a new Cold War leads to a China-Australia showdown, Australia will pay an unbearable price. Given Australia's high dependence on the Chinese economy, an all-around confrontation will have a catastrophic effect on the Australian economy'
The fact that Beijing did not take kindly to Australia's criticism of China, and a demand for a probe was strongly reiterated by the point, that China imposed sanctions on imports of certain Australian commodities like barley and suspended the import of beef. China has also issued warnings to students and tourists to reconsider travelling to Australia.
This was done days after China's envoy in Australia Cheng Jingye in an interview to an Australian media outlet had warned of strong economic repercussions (the envoy was referring not just to the impact on Australia-China trade, but on Chinese students pursuing education in Australia and tourists visiting Australia) if Australia continued to adopt a strong stance against China on the issue of an enquiry into the origins of the covid19 pandemic (Australia reacted very strongly, to this threat).
Beijing unsettled by emerging alliances?
One interesting point is, that while commentaries and reportage in the Global Times try to send out a message, that China's rise is inexorable and that Beijing is not daunted by emerging alliances and the narrative of reducing economic dependence upon China, it seems to be wary of partnerships and alliances which seek to challenge it. The newspaper repeatedly warns India, UK, Australia, EU member states about the perils of strengthening ties with the US. Even in the midst of recent tensions between India and China, Global Times tried to argue, that India would never openly ally with the US and if it did so, this would be damaging. An article in the Global Times states
It won't be in the interest of India, if it really joins the Five Eye intelligence alliance. the role of a little brother of the US within a certain alliance is not what India really wants.
The article also tries to dissect differences between US and India over a number of issues, which are not wrong, but what it forgets is which two countries do not have differences over strategic and economic issues.
Strong language against Canada
It is not just US, Japan, Australia, EU and India, Global Times has also adopted an aggressive posture vis-à-vis Canada. An article in the Global Times, 'China-Canada ties wane further as Ottawa becomes Washington's puppet over HK' dubbed Justin Trudeau was in pole position of bootlickers castigating him for the measures he has taken, after China tightened its control over Hong Kong via the imposition of National Security Law. Steps taken by Trudeau include suspension of the extradition treaty with Hong Kong and a decision to end the export of sensitive military items to the region.
Cracks in the bilateral relationship had begun to emerge between Canada and China, after Canada detained CFO of Huawei, Meng Wanzhou on a US extradition warrant (in the end of May, a Canadian court had ruled that Wanzhou could be extradited to the US much to the chagrin of the Chinese), while Beijing in return had detained two Canadians Michael Kovrig and Michael Spavlor (both were charged with espionage in June 2020). It would be pertinent to point out that Beijing has signaled it's displeasure with Canada by reducing imports of Canadian products like pork and canola oil.
Conclusion
While Beijing itself is becoming more aggressive and belligerent, it can not expect other countries to stick to their earlier position on crucial strategic issues. While it is unfair to assume that The Global Times can cover the fact is that China is on the defensive, because it is for the first time that other countries are finding common ground in the strategic and economic sphere. While the results may not come overnight, partnerships are likely to concretize and gather momentum, because Beijing seems in no mood to give up on its hegemonic mindset and patronizing approach. Yet, other countries and regional blocs also need to have a clear vision to counter China and divergences over minor issues will not help. It is true, that a zero-sum approach vis-à-vis China is not beneficial, but for that to happen Beijing too needs to act responsibly, which seems doubtful given its behavior on a number of issues.
Why does the Dragon do what it does
The recent stand-off between China and India has been the headlines around the world, especially since the stand-off went ugly with 20 Indian soldiers and an unknown number (probably less than 20) Chinese soldiers losing their lives in a vicious hand to hand combat. Since then, nationalistic sentiments in India are running high with immense public pressure to account for the Chinese for what happened in Galwan Valley. In order to understand the motives behind the recent clashes, one has to go back to 1962 or even before that.
This is not the first time that tensions along the LAC (Line of Actual Control) have flared up and definitely this is not the end of such events. Strategically, what was true in 1962, is true today. The real bone of contention is still Aksai Chin. Aksai Chin is the Dragon's hanging sword on Delhi, which can be unleashed anytime keeping India continuously in a state of passive defensive. As long as China adheres to its strategy on Aksai Chin, it will always have the strategic initiative, and India's "great power ambition" will continue to lay in the abyss of the Indian Ocean.
Aksai Chin indeed was a part of the State of Kashmir but since Kashmir already was being fought over between India and Pakistan and the region being far from both India and Pakistan was inaccessible to both claimants. Beijing saw an opportunity and with tacit approval from Pakistan, went ahead to control this "Sand Sea of China" which is the literal translation of Aksai Chin in Turkic.
Aksai Chin is strategically very important for China. It is the only possible land route that connects China's Xinjiang Region to Tibet. China's G219 Highway and the New Tibet Railway Line both pass through Aksai Chin. If there was not to be an Aksai Chin, the Chinese had to cross the hard terrain of the Kunlun Mountains to connect China's two big landmasses. In 1962 when China took the initiative to cross the LAC, Beijing had several things on its mind. Firstly, it had to secure Aksai China so that a land link between Xinjiang and Tibet can be established. Secondly, China knew that controlling the heights over India is going to give it a long term strategic advantage and through it, it could always keep the initiative in its hands, keeping Delhi in a defensive position for an unprecedented time in the future. Thirdly, it wanted to support Pakistan which was having its own problems in the Kashmir sector. In case of any future Indo-Pak conflict, China would be in a better position to intervene. Lastly, and most important of all, Beijing wanted to ensure no future disturbances along the LAC. The main objective of the 1962 War was made very clear by Chairman Mao at the Xiangshan meeting: "At least 30 years of peace must be guaranteed."
One may wonder that what does thirty years of peace do. What merited the risk of crossing over the LAC by the Chinese? The answer is rather simple: Integration of Tibet! Tibet was having internal problems and especially after the Dalai Lama fled Tibet it was getting harder for Beijing to keep it under control, but that couldn't be possible unless and otherwise New Delhi would be completely knocked out of the Tibetan game and this is exactly what the 1962 War did.
Some analysts believe that instead of focusing on Aksai Chin which is a rugged piece of land, China should've gone for the Arunachal Pradesh, which the Chinese call "Southern Tibet". The area is also much richer in natural resources than Aksai Chin. The point made then by Beijing was that Arunachal Pradesh was a more difficult terrain to be defended plus the aim was to stabilize the whole of Tibet, instead of just Southern Tibet. Another interesting reason why Beijing kept mum about Southern Tibet was that it was the "Granary of Tibet", the absence of which meant that Tibet had to rely on Beijing for its basic necessities. Another well-calculated move by Beijing to reign in Tibet.
All along the 1962 War, Beijing was clear of its objectives. It was not expansionism that drove the war but rather strategic interests. The war was initiated by China, and China itself took the initiative to end it. It was clear to the Chinese planners that any War with India had to be swift, decisive and must set the tone for future engagements. That is why after the PLA took over control over large swathes of land across the LAC and the "McMahon Line", then quickly retreated back to the "McMahon Line". Since the battleground is usually too cold for battle, the PLA had only a two-month window to launch an offensive
Prior to the war, at the Beijing Xiangshan meeting in which it was decided to fight the 1962 War, Zhou Enlai specifically instructed that "logistics must be done well, and we must never increase the number of casualties due to logistical factors like in the Korean War."
Learning on the lessons of 1962, India unilaterally decided not to build any infrastructure in the region surrounding the LAC, fearing that the same infrastructure might be used by the Chinese to come into the Indian mainland. Since now New Delhi is ascertaining its regional and global power, it is constructing new roads and infrastructure along the LAC and China is clearly not happy with India changing the status quo. Previously, the status quo maintained gave Beijing a strategic advantage. One border issue had pinned India for decades, wasting a lot of India's national power, and has allowed China to develop with peace of mind for decades.