Impact Investment needs global standards and better measurement
Social impact investment, which aims to improve well-being as well as earn a financial return, could be more effective if it were more clearly defined internationally with more measurable outcomes, according to a new OECD report.
Social Impact Investment: The Impact Imperative for Sustainable Development calls for international standards to be applied on collecting data and measuring impact. Currently, most impact investment goes to areas with relatively easy returns, such as financial services, energy and housing as perceptions persist of a trade-off between social and financial returns.
The OECD has proposed defining social impact investing as targeting core development, social and environmental areas that help people and countries most in need in underserved or developing regions, and stipulating that the primary focus should be on delivering measurable impact. No such definition is being universally applied, however, and there is little rigour in setting boundaries on what should count as impact investment and a lack of internationally comparable data and evaluation tools.
"The challenge lies in defining and measuring impact," said OECD Development Co-operation Director Jorge Moreira da Silva. "Different countries, public and private organisations are using different yardsticks to measure different elements. To counter the risk of 'impact washing', public authorities have a responsibility to set standards and ensure they are adhered to."
The number of social impact investment funds has quadrupled in two decades to over 200 funds with USD 228 billion invested, more than half of that in emerging markets, according to the Global Impact Investing Network. The phenomenon is spreading to mainstream investment funds as wealthy investors and philanthropists increasingly want their money to also have a positive social or environmental impact.
Impact investing is proving to be key for channelling new resources – primarily funding but also innovation, accountability and sustainability – towards the UN Sustainable Development Goals. For example, a GBP 10 million bond that funded a UK non-profit, Golden Lanes Housing, that has provided adapted housing and related services for around 1,500 people with learning disabilities was also able to return 4% interest to investors. In the developing world, investment firm Sarona Asset Management provides growth capital to small businesses in developing countries and frontier markets including Egypt, India, Nigeria and Tunisia.
The OECD report says 45 countries have adopted public instruments related to impact investing, with the European Union, United Kingdom, Malaysia and France leading the way, and 20 have adopted a legal definition for social enterprises.
It says governments should now do more to improve fiscal and regulatory incentives for impact investing and put in place the necessary legal structures for the market to function well. This could include updating financial and fiscal regulation, establishing reporting standards, and increasing flexibility into corporate legislation so that rather than having to identify as being a for-profit or a non-profit, companies can be hybrids.
Improved standards for social impact investment funds should lead to more effective impact investment by mainstream funds.
Côte d'Ivoire: The Economy is Still Dynamic, but not Inclusive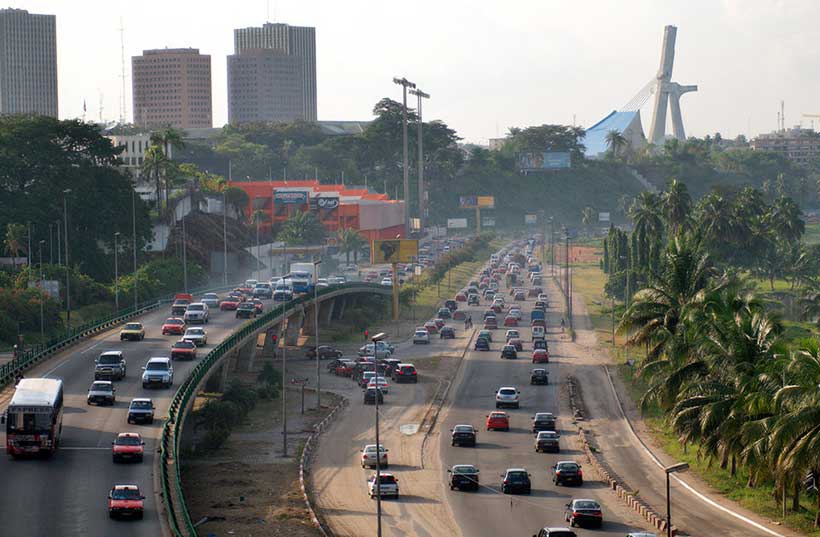 For the seventh consecutive year, economic growth in Côte d'Ivoire was projected to exceed 7% and reach 7.4% in 2018, despite the country's vulnerability to external shocks and political uncertainty in the run up to the presidential elections in 2020. This was the verdict of the Eighth Economic Update for Côte d'Ivoire published today by the World Bank. The country, therefore, continues to have one of the most dynamic economies in the world, boasting the highest growth rates in the West African Economic and Monetary Union (WAEMU), despite a slight drop of 0.3% in relation to its performance in 2017 (7.7%).
Entitled "Que la route soit bonne, améliorer la mobilité urbaine à Abidjan," the report indicates that this decline results from the fact that the public and external sectors have been less supportive of growth and the contribution of the private sector has been more uneven.
The short- and medium-term outlook nonetheless remains favorable. The growth rate over the next few years is expected to be roughly 7%, provided that the global environment remains fairly stable and the Government continues its efforts to promote the private sector and foster more inclusive growth.
The report also devotes an entire section to the challenges of urban mobility in this country where the rate of urbanization soared from 17.7% in 1960 to over 50% in 2018. Today, 80% of economic activity in the country is concentrated in Abidjan, the economic capital of Côte d'Ivoire and home to over 5 million people.
"Urbanization, once it is well planned and managed, can help the country's businesses become more productive and improve households' living conditions by offering them jobs, schools for their children, and better health care than in rural areas," explains Jacques Morisset, World Bank Program Leader in Côte d'Ivoire and lead author of the report.
Given that by 2050, nearly two out of three Ivorians will be living in an urban center, over 10 million of whom will settle in Abidjan, urban mobility challenges will intensify if no action is taken, and solutions will become increasingly difficult to implement. The report analyzes the daily mobility constraints faced by commuters and proposes several avenues for improving urban transport and ensuring the success of the Greater Abidjan project adopted in 2016.
"There are approximately 10 million trips taken every day in Abidjan and each household spends close to CFAF 1075 (about US$1.80) and loses over three hours a day in commuting time," explains Anne Cecile Souhaid, Senior Transport Specialist and co-author of the report. "That is equivalent to nearly 5% of the national GDP in 2017. However, a 20% improvement in urban mobility in Abidjan could generate gains of almost 1% of annual GDP growth."
Belarus Rail Sector Reforms Would Boost Competitiveness, Contribution to Economy
Organizational restructuring, tariff  reforms, and strategic use of digital technologies would boost the competitiveness of the Belarusian railway sector, improving rail passenger experience and contributing more to the economy, says a newly published World Bank Railway and Logistics sector study for Belarus.
Over the last decade, the railway sector's share of transit traffic in Belarus has fallen from 35% to 29%, a decline caused largely by increased competition from road transport, combined with challenges in the railway sector's organizational structure and tariff policies.
"Belarusian Railways isn't a company in the conventional sense – it's a Public Association that supervises 29 different state-owned legal entities, each with its own balance sheet, statement of accounts and assets, and decision-making processes," says Alex Kremer, World Bank Country Manager for Belarus. "Consolidating all these entities into a single state-owned enterprise would help improve the sector's overall management and competitiveness."
The study recommends a new strategy for Belarusian Railways that includes revaluation of assets, changes to accounting practices, and development of commercial strategies and business plans both for freight and passenger units. The study also calls for the strategic use of digital technologies to improve customer service, increase operational efficiency, and support infrastructure management.
In Belarus, most rail prices are regulated by the state. While international passenger tariffs have increased, regional and local passenger service tariffs have declined considerably, compared with inflation and earnings. As such, Belarusian Railways has had to cross-subsidize passenger services by charging higher tariffs on its freight business, which adversely impacts its competitiveness against foreign carriers and road freight.
"Prices for passenger transport by rail are so low that a 30km rail journey costs less than a metro ride in Minsk," says Winnie Wang, World Bank Senior Transport Specialist. "An obligation to cross-subsidizing loss-making passenger services which should be a public service has prevented Belarusian Railways from making critical investments in its freight network, and even threatens the railway's financial viability. To enhance competitiveness, therefore, Belarusian Railways should review its tariffs and set its own prices."
As an important first step in the long-term process of transforming the railway sector, the study suggests that Belarusian Railways undertakes analyses of freight and passenger markets and forecasts, investment needs and requirements, and organizational structure.
Spending on health increase faster than rest of global economy
Spending on health is outpacing the rest of the global economy, particularly in low- and middle-income countries, the World Health Organization (WHO) said on Wednesday.
According to the UN health agency, "countries are spending more on health, but people are still paying too much out of their own pockets".
The agency's new report on global health expenditure launched on Wednesday reveals that "spending on health is outpacing the rest of the global economy, accounting for 10 per cent of global gross domestic product (GDP).
The trend is particularly noticeable in low- and middle-income countries where health spending is growing on average six per cent annually compared with four per cent in high-income countries.
Health spending is made up of government expenditure, out-of-pocket payments and other sources, such as voluntary health insurance and employer-provided health programmes.
While reliance on out-of-pocket expenses is slowly declining around the world, the report notes that in low- and middle-income countries, domestic public funding for health is increasing and external funding in middle-income countries, declining.
Highlighting the importance of increasing domestic spending for achieving universal health coverage and the health-related Sustainable Development Goals (SDGs), Dr. Tedros Adhanom Ghebreyesus, WHO's Director-General, said that this should be seen as "an investment in poverty reduction, jobs, productivity, inclusive economic growth, and healthier, safer, fairer societies."
Worldwide, governments provide an average of 51 per cent of a country's health spending, while more than 35 per cent of health spending per country comes from out-of-pocket expenses. One consequence of this is 100 million people pushed into extreme poverty each year, the report stresses.
When government spending on health increases, people are less likely to fall into poverty seeking health services. But government spending only reduces inequities in access when allocations are carefully planned to ensure that the entire population can obtain primary health care, the UN agency said.
"All WHO's 194 Member States recognized the importance of primary health care in their adoption of the Declaration of Astana last October," said Agnés Soucat, WHO's Director for Health Systems, Governance and Financing. "Now they need to act on that declaration and prioritize spending on quality healthcare in the community," she added.
The report also examines the role of external funding. As domestic spending increases, the proportion of funding provided by external aid has dropped to less than one per cent of global health expenditure. Almost half of these external funds are devoted to three diseases – HIV/AIDS, tuberculosis (TB) and malaria.
The report also points to ways that policy makers, health professionals and citizens alike can continue to strengthen health systems.
"Health is a human right and all countries need to prioritize efficient, cost-effective primary health care as the path to achieving universal health coverage and the Sustainable Development Goals," Dr. Soucat concluded.