Impact Investment needs global standards and better measurement
Social impact investment, which aims to improve well-being as well as earn a financial return, could be more effective if it were more clearly defined internationally with more measurable outcomes, according to a new OECD report.
Social Impact Investment: The Impact Imperative for Sustainable Development calls for international standards to be applied on collecting data and measuring impact. Currently, most impact investment goes to areas with relatively easy returns, such as financial services, energy and housing as perceptions persist of a trade-off between social and financial returns.
The OECD has proposed defining social impact investing as targeting core development, social and environmental areas that help people and countries most in need in underserved or developing regions, and stipulating that the primary focus should be on delivering measurable impact. No such definition is being universally applied, however, and there is little rigour in setting boundaries on what should count as impact investment and a lack of internationally comparable data and evaluation tools.
"The challenge lies in defining and measuring impact," said OECD Development Co-operation Director Jorge Moreira da Silva. "Different countries, public and private organisations are using different yardsticks to measure different elements. To counter the risk of 'impact washing', public authorities have a responsibility to set standards and ensure they are adhered to."
The number of social impact investment funds has quadrupled in two decades to over 200 funds with USD 228 billion invested, more than half of that in emerging markets, according to the Global Impact Investing Network. The phenomenon is spreading to mainstream investment funds as wealthy investors and philanthropists increasingly want their money to also have a positive social or environmental impact.
Impact investing is proving to be key for channelling new resources – primarily funding but also innovation, accountability and sustainability – towards the UN Sustainable Development Goals. For example, a GBP 10 million bond that funded a UK non-profit, Golden Lanes Housing, that has provided adapted housing and related services for around 1,500 people with learning disabilities was also able to return 4% interest to investors. In the developing world, investment firm Sarona Asset Management provides growth capital to small businesses in developing countries and frontier markets including Egypt, India, Nigeria and Tunisia.
The OECD report says 45 countries have adopted public instruments related to impact investing, with the European Union, United Kingdom, Malaysia and France leading the way, and 20 have adopted a legal definition for social enterprises.
It says governments should now do more to improve fiscal and regulatory incentives for impact investing and put in place the necessary legal structures for the market to function well. This could include updating financial and fiscal regulation, establishing reporting standards, and increasing flexibility into corporate legislation so that rather than having to identify as being a for-profit or a non-profit, companies can be hybrids.
Improved standards for social impact investment funds should lead to more effective impact investment by mainstream funds.
Private markets forecast to grow to $4.9tn globally by 2025 and make up 10% of global AuM
Assets under management (AuM) in private markets to expand by between $4.2 trillion and $5.5 trillion in the years up to 2025 in worst/best case scenarios for economic recovery, according to new analysis from PwC.
The report, Prime time for private markets: The new value creation playbook, examines prospects for four primarily illiquid asset classes of private equity (including venture capital), infrastructure, real estate and private credit across a range of scenarios for 2019-2025.
The report projects significant growth for the value of private markets of $5.5tn (best case), $4.9tn (base case) and $4.2tn (worst case) depending on how global economic conditions respond to the disruption caused by Covid-19.
Will Jackson-Moore, global leader for private equity, real assets and sovereign funds at PwC says,'The report highlights the continued emergence of private markets as a fast growing and highly impactful portion of global capital markets. Investors continue to look to the sector to deliver the yields that lower risk and more liquid asset classes struggle to match.
'Yet this is also an opportunity for private markets to take a lead on ESG and net zero commitments and demonstrate the impact they can make in public perception beyond public markets.'
Opportunities across asset classes
Even in the worst case scenario of a prolonged recession, the projections look ahead to growth of almost 50% up to 2025.
While private equity is very much "the asset class of the moment" there is evidence that there are significant opportunities for growth and returns in areas such as real estate, infrastructure and private credit.
Will Jackson-Moore says,'While opportunities for growth are out there, it is important to emphasise that returns will be harder to find and be more aggressively fought for. Managers will need to be innovative in their approach to value creation and respond swiftly to changing investors and governmental expectations as economies recover from the effects of the crisis.'
ESG and going beyond financial return
Will Jackson-Moore says,'Our research highlights the extent to which financial return is no longer the sole driver of private markets growth. ESG and Net Zero commitments now represent a significant source of value preservation and creation.
'Private market managers need to respond by looking at how to apply an ESG lens to investment strategy and product development. Whether it is in impact turnaround initiatives in which 'dirty' production facilities are turned green, or building strong commitment to diversity and inclusion at your organisation, these matters are no longer an overlay.'
Key Reforms Needed to Grow Albania's E-commerce Sector
A new World Bank Albania E-Commerce Diagnostic highlights key reforms needed to better leverage digital trade as opportunity for economic development.
E-commerce can be an important asset for Albania. Online sales channels allow businesses to reach more customers, at home and abroad. Customers gain from greater convenience and more choice. Sectors enabling e-commerce can create new jobs, including in technology companies, logistics and online payments.
During the COVID-19 pandemic, online markets are playing a particularly important role by allowing economic life to continue despite social distancing. The 2020 World Bank Enterprise Survey reveals that almost 20 percent of Albanian firms surveyed reported having either started or increased online business activity during the crisis.
To help Albania seize the digital trade opportunity, this new diagnostic identifies a roadmap of critical reforms in logistics and customs; digital connectivity; online payments; private sector capabilities and skills; and the e-commerce regulatory framework.
Digitalizing the Maritime Sector Set To Boost the Competitiveness of Global Trade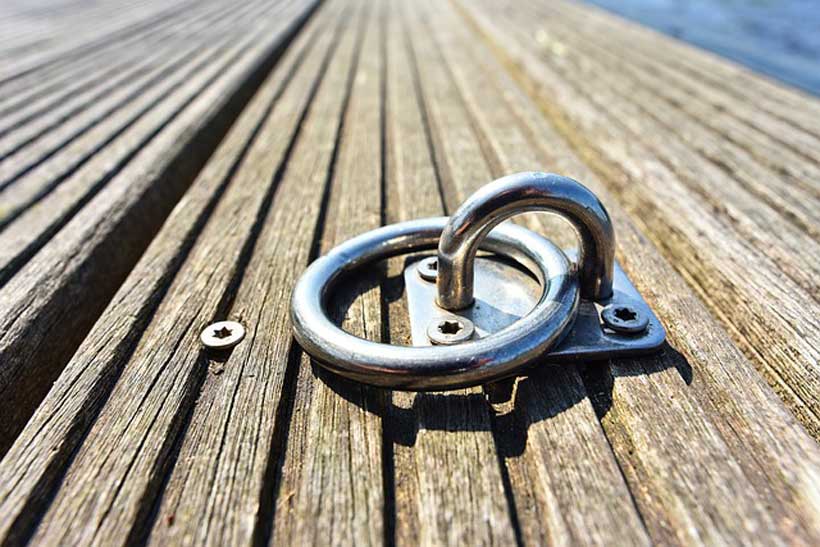 A new report launched today by the World Bank and the International Association of Ports and Harbors (IAPH) shows that better digital collaboration between private and public entities across the maritime supply chain will result in significant efficiency gains, safer and more resilient supply chains, and lower emissions.
Maritime transport carries over 90% of global merchandise trade, totaling some 11 billion tons of cargo per year. Digitalizing the sector would bring wide-ranging economic benefits and contribute to a stronger, more sustainable recovery.
Accelerating Digitalization: Critical Actions to Strengthen the Resilience of the Maritime Supply Chain describes how collaborative use of digital technology can help streamline all aspects of maritime transport, from cross-border processes and documentation to communications between ship and shore, with a special focus on ports.
The COVID-19 crisis has evidenced a key benefit of digitizing waterborne and landside operations: meeting the urgent needs to minimize human interaction and enhance the resilience of supply chains against future crises.
"In many of our client countries, inefficiencies in the maritime sector result in delays and higher logistics costs, with an adverse impact on the entire economy. Digitization gives us a unique chance to address this issue," noted Makhtar Diop, World Bank Vice President for Infrastructure. "Beyond immediate benefits to the maritime sector, digitalization will help countries participate more fully in the global economy, and will lead to better development outcomes."
IAPH Managing Director of Policy and Strategy, Dr Patrick Verhoeven, added: "the report's short and medium term measures to accelerate digitalization have the proven potential to improve supply chain resilience and efficiency whilst addressing potential risks related to cybersecurity. However, necessary policy reform is also vital. Digitalization is not just a matter of technology but, more importantly, of change management, data collaboration, and political commitment."
Although the International Maritime Organization (IMO) has made it mandatory for all its member countries to exchange key data electronically (the FAL convention), a recent IAPH survey reveals that only a third of over 100 responding ports comply with that requirement. The main barriers to digitalize cited by the ports were the legal framework in their countries or regions and persuading the multiple private-public stakeholders to collaborate, not the technology.
The report analyzes numerous technologies applied already by some from the world's leading port and maritime communities, including big data, the internet of things (IoT), fifth-generation technology (5G), blockchain solutions, wearable devices, unmanned aircraft systems, and other smart technology-based methods to improve performance and economic competitiveness.