10 Reasons to Fall in Love with Athens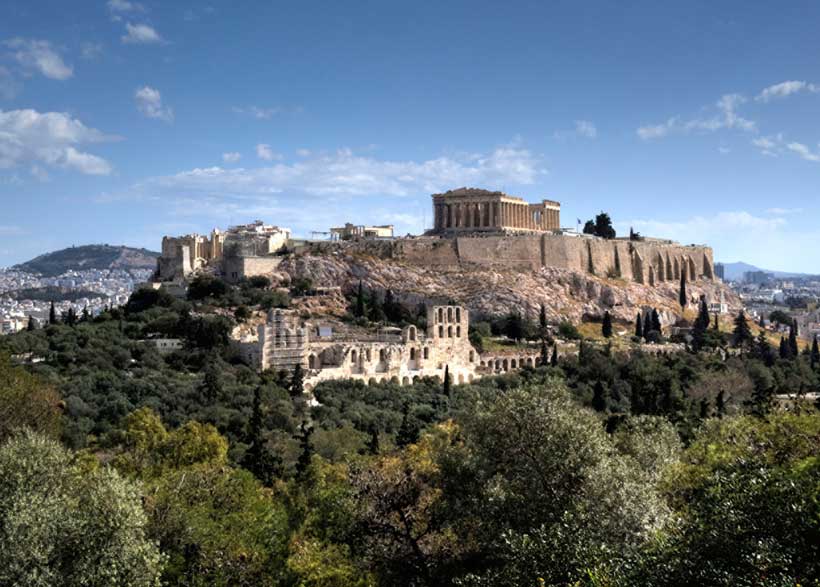 Athens has hit a new stride thanks to a glorious revival in art, food and architecture that has been underway for the last decade. Here, the concierge team at Four Seasons Astir Palace Hotel Athens offers are ten reasons to fall in love with this flourishing metropolis.
An Epic Heritage: The Parthenon is visible from almost every street corner in central Athens and must be seen up close to appreciate just how imposing these famous and majestic columns are. Fast forward a few millennia and you will find yourself at the Panathenaic Stadium, also made entirely of marble and the site of the first modern Olympic Games in 1896.
A City by the Sea: Bon vivants know that you can experience almost everything the Greek islands have to offer in Athens. With some of the most beautiful beaches found along a 31 mile (50 kilometre) coastline, you can enjoy life just as the ancients did, with fresh seafood all year round, while swimming in the crystal blue waters of the Aegean Sea for the majority of the year.
Music and Theatre Beneath the Acropolis: From majestic ballets and arias to ancient Greek tragedies, witnessing a performance at the Odeon of Herodes Atticus (June–October) is something you'll unlikely forget. Despite being nearly 2,000 years old, the theatre is heralded for its exemplary acoustics.
Temple of Poseidon: Erected in the middle of the 5th century BC and located at the end of the Sounion peninsula, this ancient temple was built to honour Poseidon, god of the sea. A sunset here is one of the most magical in Greece, blanketed by vivid reds and oranges.
Evzones: Rain, hail or shine, the Greek Presidential Guards or Evzones march towards Hellenic Parliament every Sunday morning in a spectacular ceremonial parade that has become synonymous with Athens.
Wines of Athens: As a city surrounded by small historical vineyards, Attica is the largest wine region in Greece, touting talented winemakers who are producing award-winning wines using the indigenous savatiano grape.
An Athenian Way of Life: The weekly farmers markets or laiki agora are an inherent part of Athenian society. Setting up in neighbourhoods all around the city, these food markets allow locals to stock up on fresh produce while socialising within their community. The largest, known as the Varvakeios Markets in downtown Athens, operates daily and offers seasonal harvests and local delicacies.
Byzantine Churches: For anyone that appreciates beauty, the churches in Athens are among the most special in Greece, hailing from the Byzantine era and defined by their tall domes with arched windows. The Church of Panagia Kapnikarea is one of the oldest in Athens, built around 1050 AD. All are welcome to enter and appreciate the rare frescos and beautiful iconography inside.
Art and Culture go hand in hand in Athens beginning with the Acropolis Museum. With floor to ceiling windows overlooking the ancient city, thousands of sculptures and artefacts found around the Acropolis are displayed and bathed in natural light. At the Museum of Cycladic Art, a stunning collection of Cycladic figurines and ceramics from the 3rd millennium BC can be seen. Over at the National Archaeological Museum, a treasure trove of antiquities await including the gold mask of Agamemnon and the Antikythera Mechanism.
Athens' New Agora: Athenians received a contemporary agora at the newly opened Stavros Niarchos Foundation Cultural Center. The Agora, emblematic of the central gathering spaces in ancient Greece, upholds this tradition with regular events held throughout the year. The entire building is a significant addition to modern day Athens and an architectural feat by architect Renzo Piano.
Food & Wine boost Italian tourism
Italian cuisine is often said to be the best in the world. Italians are certainly very proud of it and it is a strong identifying symbol. Furthermore, it is a considerable tourist attraction.
This is proven by the latest Report on Italian Food and Wine Tourism, which shows that the number of Italians who made a trip with food and wine as the main reason for travelling is still rising. It was 58% in 2023, up by 37% compared to 2016. In absolute terms, this is an estimated 9.6 million people.
Despite the economic crisis, approximately 1 in 3 Italian tourists say they have a bigger budget for the purchase of food and wine tourism offers, than they did in 2022.
The search for cuisine-based experiences is now common among all Italians: 7 in 10 have selected them at least five times in their latest travels (+25% compared to 2021). This piece of data is in line with the results of the European Travel Commission study, which found that food&wine-based offers were the most popular among European travellers. This trend was also confirmed by the data from the True Italian Experience Observatory, a research centre that studies tourism-related trends, flows and knowledge of Italy around the world. The research centre uses WOSM© (World Open-Source Monitoring), one of the most advanced systems for the collection, selection, processing, media intelligence, analysis and management of data from TV, press, radio, websites and social networking sites. The latest data, which refer to June 2023, confirm that Italy ranks third among the best-known countries worldwide and highlight how the food&wine sector is one of the main elements boosting Italy's notoriety, rising from 7.15% to 8.52% compared to the previous December 2022 analysis.
Travelling among Italian areas of excellence
Every part of Italy can delight travellers with unique flavours and culinary traditions, including some that are famous and much loved all over the world. Specifically, Italians feel the regions of Sicily, Emilia-Romagna and Campania offer the best food and wine, while the most popular cities are Naples, Bologna and Rome.
But is it really possible to forget all the other regions, each with lots of traditional foods and dishes, prepared with recipes handed down from one generation to the next? From Tuscany to Puglia, from Piedmont to Calabria, from Veneto to Liguria, from Marche to Abruzzo, up to Friuli Venezia Giulia and Trentino Alto Adige: every part of Italy can boast of excellent products to discover and valorise. There is no better way to appreciate these traditional products than to taste them where they are produced, which also provides a unique experience.
The best way to tour the country to discover Italian culinary excellence is travelling by train. With hundreds of daily connections provided by Trenitalia, every part of the country can be reached in a quick, comfortable and sustainable manner.
Specifically, among the proposed tours that can be found on the Trenitalia.com website, Viaggio del gusto (with Intercity trains) stands out: a journey leading to the discovery of Italian food&wine traditions, with descriptions of local cuisine and products and a list of the train connections in each region.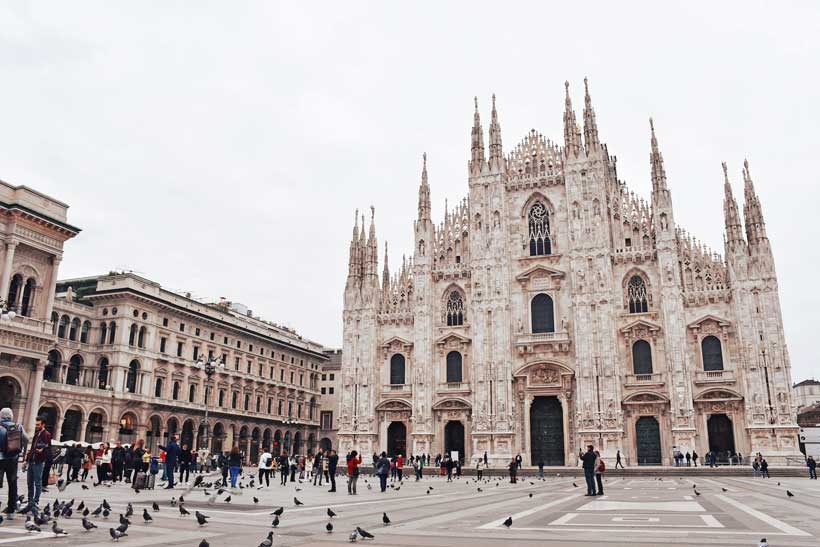 Even if the 2023 summer tourist season has been somehow penalised by high prices, Italy nonetheless remains an extremely popular destination with international visitors, with a growing number of tourists travelling by train.
Italy is the most beautiful country in the world, and this is certified by the number of UNESCO World Heritage sites, which has no equal. Our beautiful landscapes, history, culture, and food and wine make Italy a favourite destination with tourists from all over the world, and this summer 2023 was forecast to be a record season for Italian tourism. The definitive figures are not in yet, but those expectations have been at least partially downsized by spiralling prices, as a result of which many Italians were unable to take a summer holiday, or chose less expensive destinations.
Record-breaking season or not, however, Italy certainly remains a popular destination, as demonstrated by the data of the Italian Observatory on Domestic and International Tourism Flows, presented in Venice on September 1st. These data show that Italy is the fourth most popular destination for European tourists, who invested 12% of total tourism-related spending in our Country. July saw the highest growth in spending on hotels in Italy, exceeding even the totals for Spain and the UK. The largest numbers of foreign visitors to Italy come from Germany, Switzerland, USA, UK and the Netherlands, and travellers are increasingly choosing to travel around by train.
The train is one of the most popular means of transport in Italy
Trains are an increasingly popular choice for travelling across Italy, because of the fast, convenient, widespread rail network that combines efficiency and sustainability, and is often a more affordable option than others.
In the first five months of 2023 alone, Trenitalia transported 24% more passengers than in 2022.
Summer brought an impressive 75 million tourists onto the trains of the Italian state rail network. More than half of this figure was recorded in August, with a rise of 15% compared to August 2022. This result is a reward for the efforts made by Trenitalia to guarantee fast, convenient rail links to reach holiday destinations.
This return to rail travel also regards younger travellers, with 3.5 million under-15s travelling on Frecciarossa, Intercity and Regional trains, also thanks to the promotional offers aimed at families. One of the services that has proved most popular is the Family Area, which can be found on Intercity trains: a carriage for the whole family, where kids can enjoy dedicated entertainment during the journey, making it part of the holiday experience, rather than just a means of transport to their destination.
This philosophy is shared by True Italian Experience, the digital tourism hub of which Trenitalia is the main partner, and which promotes gentle, sustainable experiential tourism.
The summer's most popular Italian destinations
For trips lasting more than five days, Italian seaside and mountain locations proved most popular in 2023, with Trentino Alto Adige, Veneto and Liguria the Italian regions that registered the most significant increases in visitors, compared to 2022.
A positive trend compared to 2022 was also recorded in Campania, Puglia and Emilia-Romagna, with Rimini topping the list of seaside destinations, especially for family holidays.
Major tourist flows were also registered in areas renowned for their natural beauty, such as the Dolomites, Lake Garda and the Langhe wine region, while the top three destinations Italian for city holidays remain Rome, Naples and Florence.
The main Italian cities reached by train by the highest number of travellers were Rome, Milan, Naples, Turin and Bologna, with the Apulian cities of Bari and Lecce among the most popular in Southern Italy.  
A Gastronomic Odyssey at Yauatcha Mumbai: Where Tradition Meets Innovation
When it comes to dim sum, Yauatcha Mumbai is undoubtedly a name that stands out in the vibrant culinary landscape of the city. Nestled in the heart of Bandra Kurla Complex, this upscale restaurant has consistently garnered praise for its exquisite blend of traditional and innovative Cantonese cuisine. During my recent visit to Yauatcha, I was not only treated to an array of delectable dishes but also had the pleasure of experiencing impeccable service from an exceptional team led by Akshay Sasane, the shift manager.
Service Excellence – Akshay Sasane
As I entered Yauatcha Mumbai, it was clear that the staff here were committed to making every guest's experience memorable. Akshay Sasane, the shift manager, was the embodiment of professionalism and warmth. His welcoming smile and attentive nature set the tone for a memorable dining experience. Throughout the evening, Akshay made sure that every aspect of our dining experience was flawless, from seating us at a comfortable table to ensuring prompt service.
Culinary Mastery – Chef Gopi and Sous Chef Laxman Gaire
A restaurant's success is often a reflection of its culinary team, and Yauatcha Mumbai is no exception. The kitchen is helmed by Executive Chef Gopi and Sous Chef Laxman Gaire, both of whom have honed their skills in the art of Cantonese cuisine. Their dedication to maintaining authenticity while incorporating modern twists was evident in every dish we tasted.
Our culinary journey began with the Umeshu, a delightful Japanese plum wine that set the tone for the evening. It was a sweet and aromatic start to our meal, perfectly balancing the flavors that awaited us.
Yauatcha's tea menu is extensive and impressive. The variety of teas available caters to tea connoisseurs and novices alike. Our server, Mithila Kulkarni, provided expert guidance on selecting the ideal tea to complement our dim sum choices. Her knowledge and enthusiasm for tea were truly commendable.
Now, let's delve into the star of the show – the dim sum. Yauatcha's dim sum menu is a culinary adventure in itself, offering a wide range of choices that showcase the chefs' mastery over this traditional Cantonese specialty.
Dim Sum Delights
Har Gow: The Har Gow at Yauatcha is a testament to the restaurant's commitment to perfection. These delicate shrimp dumplings were a revelation, with thin, translucent wrappers that encased succulent, juicy prawns. The Har Gow practically melted in my mouth, leaving a symphony of flavors dancing on my palate.
XO Scallop Dumpling: For seafood lovers, the XO Scallop Dumpling is a must-try. Plump and perfectly cooked scallops were wrapped in a translucent skin, which was artfully pleated. The XO sauce added a spicy kick that complemented the sweetness of the scallops beautifully.
Wild Mushroom Dumpling: Yauatcha excels not only in seafood but also in vegetarian offerings. The Wild Mushroom Dumpling was a delightful medley of earthy flavors. The mushrooms were sautéed to perfection and encased in a delicate wrapper that allowed the umami-rich filling to shine.
Truffle Edamame Dumpling: Innovation meets tradition with the Truffle Edamame Dumpling. The infusion of truffle oil and the smooth edamame filling created a harmonious flavor profile that elevated this dish to a level of indulgence.
Prawn and Chive Dumpling: This dish was a marriage of contrasting textures and flavors. The crunchy chives provided a satisfying crunch, while the prawns remained tender and succulent. The subtle seasoning allowed the freshness of the ingredients to shine through.
Steamed Char Siu Bun: These fluffy, steamed buns were filled with succulent char siu pork that had been slow-cooked to perfection. The slightly sweet and savory filling was a true delight.
Spinach and Water Chestnut Dumpling: A vegetarian dim sum that stood out for its refreshing taste. The combination of spinach and water chestnut provided a unique textural experience, and the light soy-based sauce tied the flavors together beautifully.
Crispy Aromatic Duck Roll: This dish was a fusion of Chinese and Indian flavors, with tender duck rolled in a crisp wrapper and served with hoisin sauce. The contrasting textures and rich flavors made it a memorable choice.
Dessert Extravaganza
No visit to Yauatcha is complete without indulging in their dessert offerings. We sampled the Raspberry Delice, a heavenly dessert that balanced sweetness, tartness, and creaminess with finesse. The chocolate soil and raspberry sorbet provided delightful contrasts in texture and temperature.
As our dining experience came to an end, it was evident that the dedication of the entire Yauatcha Mumbai team, from Akshay Sasane's warm welcome to the culinary expertise of Chef Gopi and Sous Chef Laxman Gaire, had made our visit truly exceptional. Tabassum, the Retail Shift Manager, ensured that we left with a smile, and Mithila Kulkarni, the Retail Assistant, guided us through the extensive tea selection with grace and knowledge.
Yauatcha Mumbai is more than just a restaurant; it's a culinary journey that explores the rich traditions of Cantonese cuisine while embracing innovation and modernity. The impeccable service provided by the team, led by Akshay Sasane, elevates the dining experience to a level of excellence that is truly unparalleled. From the Umeshu to the wide variety of teas and the exquisite dim sum, Yauatcha Mumbai is a culinary destination that promises unforgettable flavors and unforgettable memories. It's a place where tradition meets innovation, and where every guest is treated like royalty.