10 Reasons to Fall in Love with Athens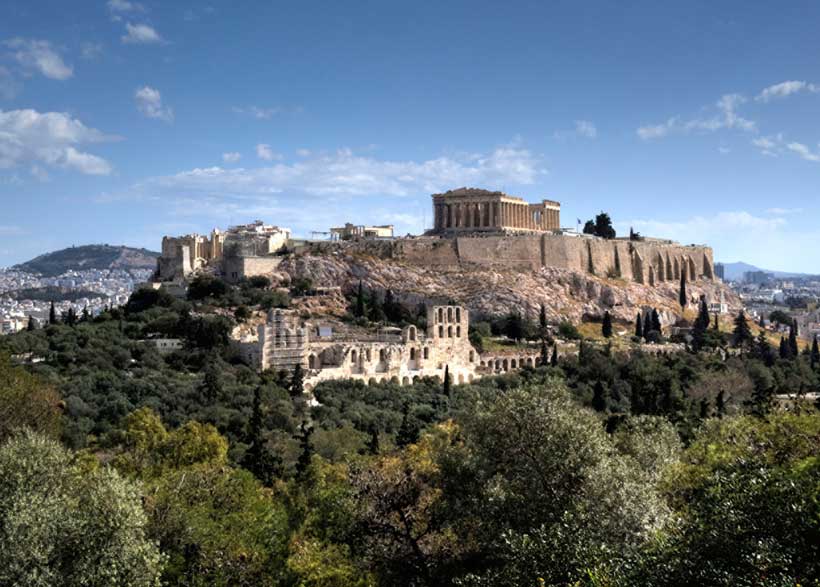 Athens has hit a new stride thanks to a glorious revival in art, food and architecture that has been underway for the last decade. Here, the concierge team at Four Seasons Astir Palace Hotel Athens offers are ten reasons to fall in love with this flourishing metropolis.
An Epic Heritage: The Parthenon is visible from almost every street corner in central Athens and must be seen up close to appreciate just how imposing these famous and majestic columns are. Fast forward a few millennia and you will find yourself at the Panathenaic Stadium, also made entirely of marble and the site of the first modern Olympic Games in 1896.
A City by the Sea: Bon vivants know that you can experience almost everything the Greek islands have to offer in Athens. With some of the most beautiful beaches found along a 31 mile (50 kilometre) coastline, you can enjoy life just as the ancients did, with fresh seafood all year round, while swimming in the crystal blue waters of the Aegean Sea for the majority of the year.
Music and Theatre Beneath the Acropolis: From majestic ballets and arias to ancient Greek tragedies, witnessing a performance at the Odeon of Herodes Atticus (June–October) is something you'll unlikely forget. Despite being nearly 2,000 years old, the theatre is heralded for its exemplary acoustics.
Temple of Poseidon: Erected in the middle of the 5th century BC and located at the end of the Sounion peninsula, this ancient temple was built to honour Poseidon, god of the sea. A sunset here is one of the most magical in Greece, blanketed by vivid reds and oranges.
Evzones: Rain, hail or shine, the Greek Presidential Guards or Evzones march towards Hellenic Parliament every Sunday morning in a spectacular ceremonial parade that has become synonymous with Athens.
Wines of Athens: As a city surrounded by small historical vineyards, Attica is the largest wine region in Greece, touting talented winemakers who are producing award-winning wines using the indigenous savatiano grape.
An Athenian Way of Life: The weekly farmers markets or laiki agora are an inherent part of Athenian society. Setting up in neighbourhoods all around the city, these food markets allow locals to stock up on fresh produce while socialising within their community. The largest, known as the Varvakeios Markets in downtown Athens, operates daily and offers seasonal harvests and local delicacies.
Byzantine Churches: For anyone that appreciates beauty, the churches in Athens are among the most special in Greece, hailing from the Byzantine era and defined by their tall domes with arched windows. The Church of Panagia Kapnikarea is one of the oldest in Athens, built around 1050 AD. All are welcome to enter and appreciate the rare frescos and beautiful iconography inside.
Art and Culture go hand in hand in Athens beginning with the Acropolis Museum. With floor to ceiling windows overlooking the ancient city, thousands of sculptures and artefacts found around the Acropolis are displayed and bathed in natural light. At the Museum of Cycladic Art, a stunning collection of Cycladic figurines and ceramics from the 3rd millennium BC can be seen. Over at the National Archaeological Museum, a treasure trove of antiquities await including the gold mask of Agamemnon and the Antikythera Mechanism.
Athens' New Agora: Athenians received a contemporary agora at the newly opened Stavros Niarchos Foundation Cultural Center. The Agora, emblematic of the central gathering spaces in ancient Greece, upholds this tradition with regular events held throughout the year. The entire building is a significant addition to modern day Athens and an architectural feat by architect Renzo Piano.
6 Reasons Why Moscow Should Be Your Next Travel Destination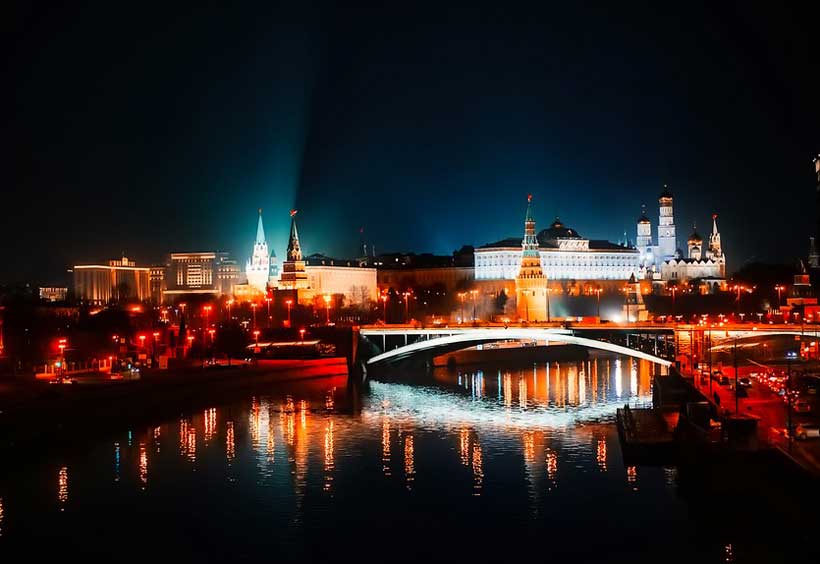 What is it really like in Moscow? We believe that Moscow is Europe's best kept secret with outstanding galleries, museums, world-class theaters, gorgeous parks, exquisite restaurants and beautiful architecture. Moscow caters to all kinds of interests: history, art, culture and gastronomy. After visiting it for the first time you will feel like coming back as there is always more to do and see in the vibrant capital of Russia.
Staying at Four Seasons Hotel Moscow you are minutes away from the most amazing city sights. Just take your camera, step out of the hotel and dive into the city collecting wonderful pictures and lifetime memories.
Art and Culture
One of the world's biggest and most famous ballet and opera theaters, the Bolshoi Theater, is located just a 7-minute walk from Four Seasons Hotel Moscow. Enjoy a magnificent performance in the grand building that holds more than 200 years of great art and history, or take a private backstage tour with an expert who has been working in the theater for more than 40 years. Go through the fabulous halls with restored 19th century interiors, take an up-close look of the grand chandelier and step onto the legendary stage where the greatest ballet dancers showcase their talents. If you are lucky you may witness scenery being installed or watch a rehearsal.
Discover Moscow galleries and museums that share fascinating stories about Russian history, display local art and host international exhibitions. Don't miss Tretyakov gallery that keeps the greatest of Russian art from the 11th to 20th century, caters art projects from all around the world and holds its own cultural and educational programs.
Parks and Nature
As many other dynamic and vibrant cities, Moscow is full of peaceful green parks and recreation zones. Enjoy a walk along the river in Gorky Park, watch amazing fountains in VDNH or spend a day in one of the stunning palace complexes of Moscow.
Tsaritsyno Museum and nature reserve is one of the largest in Moscow and includes a palace complex and a park. This incredible palace was founded by Empress Catherine the Great and carefully restored 200 years later. Enjoy this impressive palace complex in a large landscape park with picturesque cascading ponds and beautiful alleys.
Architecture
Moscow is full of architectural artworks and many of them are hidden underground. Moscow metro is truly the most stunning metro in the world that turns every trip around the city into an unforgettable experience. The concierge team of Four Seasons Hotel Moscow is always ready to share the best routes through the metro to the most beautiful stations and hand you a map with stops to visit.
Gastronomy
Over the last few years Russia's capital has become an epicenter of gastronomic events. Exquisite restaurants, trendy bars, speakeasies, dive pubs, hip food courts and markets with local products – Moscow serves everyone's tastes. For those who would like to get to know Russian cuisine, Four Seasons Hotel Moscow Chef, Ilya Karpaev, has added the best national dishes to Silk Lounge menu. If you find yourself in love with Russia's national cuisine, sign up for pelmeni-making master class with the Chef to learn an amazing recipe and have some fun.
Discover Wondrous Malaysia with Four Seasons
Four Seasons invites discerning travellers from around the world to experience the marvels of Malaysia – from the captivating cityscape of Kuala Lumpur to the incomparable natural heritage of Langkawi. With the launch of the government's exciting new campaign Visit Truly Asia Malaysia 2020, Malaysia's best destinations are taking centre stage. Drawing inspiration from this, Four Seasons unveiled special packages and personalised experiences at a press conference held on September 19, 2019, attended by Malaysia's Deputy Minister of Tourism, Arts and Culture, YB Tuan Muhammad Bakhtiar bin Wan Chik. Local business partners such as KUEM and Dino's Kelulut Organic Farm also came for the event, showing their appreciation for the positive role played by Four Seasons in supporting tourism and the local community.
Kuala Lumpur by Four Seasons
As a cultural melting pot, lively Kuala Lumpur is home to various ethnicities – Malay, Chinese, Indian and other indigenous groups. Wander through the city's intriguing streets, where mosques and temples sit alongside colonial buildings, and residents gather at open-air kopitiam (coffee shops) to catch up over fragrant brews.
With its enviably central location, Four Seasons Hotel Kuala Lumpur offers excellent access to the excitement of Kuala Lumpur without compromising on privacy and tranquillity. Between urban adventures, unwind in one of 198 spacious rooms, 11 elegant suites or 27 serviced apartments, bright with natural light and dramatic city or park views. The Hotel is situated adjacent to the iconic Petronas Twin Towers, a dazzling symbol of Malaysia's soaring aspirations.
Guests can explore this beguiling destination with a customised itinerary crafted by the Concierge. Here are three top experiences:
A walk down memory lane. Stroll through Malaysia's storied past on an architectural walking tour – from British colonial buildings at the historic Merdeka Square to the fairy-tale spires of the Moorish-style Railway Station.
Tastes of Malaysia. Set off on a sensory tour of Kuala Lumpur's trademark night markets: sample an array of street food, browse local crafts and have a picnic in the park.
A dip in the forest. Recharge in the lush jungles that surround the city. Hike to a hidden waterfall where you can coast down a natural waterslide and swim in the picturesque pool.
Langkawi by Four Seasons
Home to Southeast Asia's first UNESCO Geopark, Langkawi boasts a geological legacy that goes back 550 million years. Explore the island's astonishing diversity of habitats: kayak through mysterious mangroves, zipline over lush jungles, stroll through tranquil rice fields, cruise the stunning Andaman Sea, or simply unwind by the water.
With a mile-long stretch of pristine beach and a location adjacent to the Kilim Karst Geoforest Park, Four Seasons Resort Langkawi offers unrivalled access to extraordinary island experiences. The Adventure Team, led by veteran Chief Naturalist Aidi Abdullah, guides guests through the remarkable surroundings. Guests may even spot an exotic hornbill, which happens to be the star of the logo for Visit Malaysia 2020.
Guests at the Resort can choose from a selection of wonderfully immersive experiences. Here are three top recommendations:
Mangrove safari. Glide through mysterious forests between land and sea on this naturalist-led boat safari. Meet majestic eagles, mischievous monkeys and surreal "walking" fish.
Rumah Ikan Fish House. Experience generations-old fishing methods at our traditional fish house. Designed by a local fisherman and crafted with island-grown wood, the Rumah Ikan Fish House is an inspiring testament to Langkawi's vibrant fishing legacy.
The Geo Spa. Strengthen "elemental balance" ethos with Ayurvedic therapies and rituals.
Visit Truly Asia Malaysia 2020 Package
Discover the multi-ethnic delights of Kuala Lumpur and the natural splendour of Langkawi with special Four Seasons packages, available throughout 2020.
Kuala Lumpur: Enjoy a lavish daily breakfast along with 15 percent off on Room Rate, dining and spa treatments.
Langkawi: Enjoy a fabulous daily breakfast along with 25 percent savings on the Bed & Breakfast Rate. Guests who stay two or more nights also receive complimentary airport transfers.
Travellers are invited to experience these incredible Malaysian destinations in unforgettable Four Seasons style. Book a stay in Kuala Lumpur and Langkawi now.
Think outside: 5 ways to disconnect and enjoy the outdoors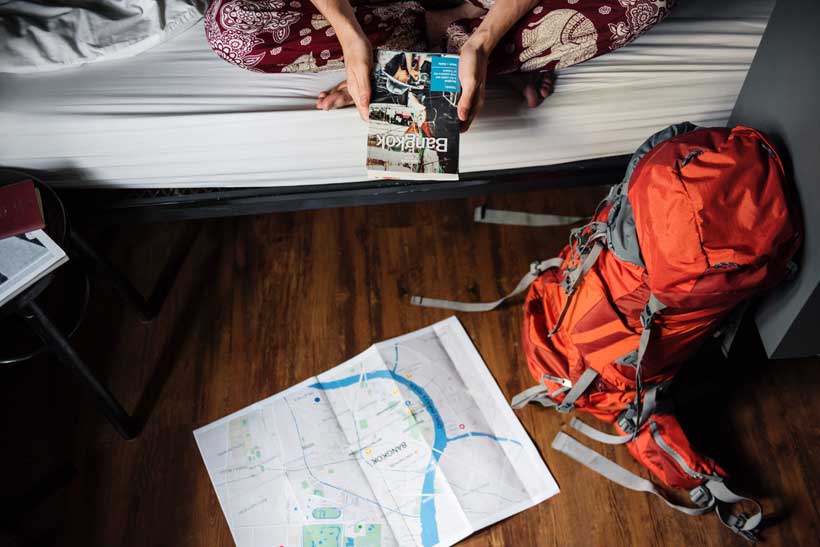 Life is hectic, full of demands at work and home. Add digital distractions like computers, cell phones, tablets and more, and it's no wonder many people are experiencing record-high levels of stress.
One simple solution is to shift your perspective by spending more time outdoors. When you do an enjoyable activity outside, stress begins to melt away as you bask in the fresh air, sunshine and beauty of nature.
This doesn't mean you have to be a savvy outdoor adventurer. There is a growing movement of people of all ages and walks of life embracing nature by finding new ways to discover the world around them. If you feel the draw of the outdoors, consider these five ideas for disconnecting and enjoying activities outside:
1) Try something new
When you challenge yourself by trying a new outdoor activity, you gain confidence and build lasting memories. You might also find new connections with a shared perspective. Curious about fishing? Look for local opportunities and guides. Want to learn how to rock climb? Research local classes and clubs. Interested in an experience of a lifetime? Explore the many options Polaris Adventures provides. These expertly tailored trips throughout the country let you try new ride-and-drive experiences that you're sure to never forget.
2) Take a hike
One of the easiest ways to explore the outdoors is something that virtually anyone can do: hiking. Put on comfortable, sturdy athletic shoes and have fun discovering the parks and forests around you. Whether you opt for paved trails or a more challenging path through the forest, it's a wonderful way to have fun by yourself or with others. Make a day of it by packing lunch or other snacks for mid-hike picnics where you can take in the grandeur of Mother Nature.
3) Explore the open road
There's something freeing about the open road and exploring the nation's highways, byways and hidden winding roadways. The fresh air and breeze in your face is second only to the sights and sounds of the new surroundings you experience as you explore cities, towns and country sides. As you look for your next adventure, try an alternative to a car or motorcycle that provides an exhilarating experience, such as a three-wheeled motor vehicle. These vehicles are as fun to drive as they look, plus most can comfortably seat two people for joint outdoor exploration.
4) Head off road
Find endless possibilities beyond the pavement. Few things can compare to traveling off road and discovering hidden spots and new places. With Polaris off-road vehicles, the options are only limited by your desire to explore. Pack up your gear and head out knowing you're in a machine made to journey through the forests, deserts, mountains and beyond. Go at your own speed and see where it takes you.
5) Wander the water
Whether it's a pond, lake, river or ocean, the water is equal parts soothing and exhilarating. It provides countless opportunities to spend time outside, depending on your personal preferences. Fish from the shoreline. Rent a canoe or kayak to discover bays and sandbars. Kick back and explore on a Bennington Pontoon. Try your hand at paddle boarding. When in doubt, just plan a beach day with a group of friends or the whole family.
As life continues to pull people in every direction, it's more important than ever to take a moment and spend time outside. With these ideas, it's easier than ever to enjoy connecting with others and the outdoors. For more ideas about what to do outside, visit Polaris.