E-commerce: Helping Djiboutian Women Entrepreneurs Reach the World
Look around any café, bus, doctor's waiting room or university campus and you will see heads down, fingers tapping as people immerse themselves into their screens. Increasingly, people are using their devices for shopping, with retail sales via e-commerce set to triple between 2004-2021.
Although significant gender gaps exist with internet use, and although online sales are currently dominated by US-based tech giants, this growing e-commerce trend presents an interesting opportunity for small businesses, and more specifically women's businesses in the Middle East and North Africa (MENA).
This is a region where women's economic empowerment is a significant challenge. With a female labor force participation rate of 19 percent, women's participation in firm ownership at only 23 percent, and a rate of only 5 percent women top managers of firms across MENA's non-high-income countries, there is significant scope for improving women's participation in business and employment.
Access to finance also remains a problem, where 53 percent of women-led small and medium enterprises (SMEs) do not have access to credit and 70 percent of surveyed MENA female entrepreneurs agree that lending conditions in their economy are too restrictive and do not allow them to secure the financing needed for growth.
Several obstacles stand in the way of women's entrepreneurship and access to markets, such as social norms, family care duties, and transportation issues. Not being able to physically access markets to sell their goods or to participate in international trade fairs to market their products is also a challenge.
This is where e-commerce can play a role, allowing women to circumvent these obstacles and sell their products online. For this, they need to rely on e-commerce platforms connecting them to clients around the world, on performant and affordable logistics, and on reliable payment systems. Building the e-commerce ecosystem will be key to allowing women entrepreneurs to access markets and grow their business, thereby employing more women, as data shows that firms run by women tend to employ more women.
The situation for women in Djibouti is no different. Gender inequality in the labor market remains substantial, with less than a third of women between the ages of 15 to 64 active in the labor market. Unemployment among both genders is high, with a rate of 34 percent for men but it is considerably higher for women at close to 50 percent.
Djiboutian women are also at a disadvantage in terms of education and skills to access economic opportunities. Women in Djibouti typically run small and informal firms in lower value-added sectors, which are less attractive to creditors, thus impeding their access to finance. Women entrepreneurs face difficulties accessing finance and launching formal enterprises.
There are, however, opportunities to increase women's economic empowerment. Over 57 percent of inactive women in Djibouti say that they do not work because of family and household responsibilities. However, they also indicated they are generally not discouraged or prevented from accessing training or work opportunities by male family members, and there are no legal barriers against women's entrepreneurship.
Years of research have shown, that when women do well, everyone benefits. Research has found women tend to spend more of the income they earn on child welfare, school fees, health care, and food for their families. Empowering women is an important path to ending poverty.
It's vital to enable women to participate constructively in economic activities in Djibouti. More entrepreneurship will allow Djibouti to benefit from the talents, energy, and ideas that women bring to the labor market.
To help address this issue, on November 13, 2018, the World Bank launched a $3.82 million regional project called "E-commerce for Women-led SMEs."  The project targets small and medium enterprises run or managed by women that produce goods marketable via e-commerce.
This project is at the crossroads of women's entrepreneurship and the digital economy, which are two levers for the economic transformation of the region, and that it was very opportune to be able to launch it at the digital economy days of Djibouti.
The launch event took place with the participation of the Minister of Women and Family, the Minister of Economy, the Minister of Communication, the Head of the Women Business Association, and several Djiboutian women entrepreneurs.
The project will contribute to development of women's entrepreneurship, digital commerce, and the economy in Djibouti and across the region. It will facilitate access for women-led SMEs to domestic and export markets through better access to e-commerce platforms. This will be done by training e-commerce consultants who, in turn, will train and help women-led SME's access e-commerce platforms.
The project will also aim to ease access to finance for these SMEs by connecting them to financial institutions lending to women, particularly the IFC's Banking on Women network. It will also work to create an ecosystem conducive to e-commerce by diagnosing regulatory, logistical, and e-payment constraints and supporting governments to lift them.
This launch comes following a successful pilot program in Tunisia, Morocco, and Jordan where women entrepreneurs were enabled to export handicrafts, organic cosmetics, and garments to several overseas destinations including Australia, Europe, and the United States.
The development of women's entrepreneurship and the digital economy—including better access to domestic markets and exports—are essential levers for the development and economic diversification of the MENA region that the Women Entrepreneurs and Finance Initiative (We-Fi) e-commerce project strives to support. The Women Entrepreneurs Finance Initiative (We-Fi) is a collaborative partnership launched in October 2017 that seeks to unlock billions of dollars in financing to tackle the full range of barriers facing women entrepreneurs.
Modi's India a flawed partner for post-Brexit Britain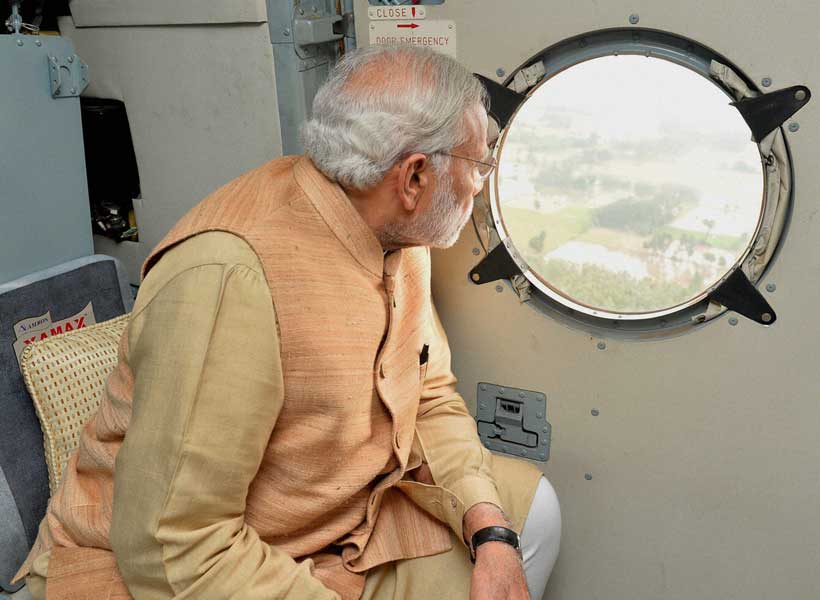 With just two weeks to go until Britain is scheduled to exit the European Union, Boris Johnson and his ministers are understandably focused on the last-minute dash to formulate a workable Brexit deal with the EU. Once this moment has passed, however, either Johnson or whoever replaces him as PM will come under intense pressure to deliver the trade deals Brexit side supporters have so talked up since 2016.
One such envisaged deal is with India. Seven decades after securing independence from Britain's colonial empire, New Delhi has the world's seventh-largest economy and one of its fastest growth rates. The prospect of deeper trade ties with Asia's third-largest economy has been a major feature of the pitch for a "Global Britain" that extends the UK's reach beyond the continent, and Johnson himself made a big thing of expanding economic ties with India while campaigning to become PM.
Unfortunately, any plans to kickstart trade agreements with India will run into problems, and not just over immigration and visa issues. India is on the verge of a serious economic downturn, hit by job losses and decreasing levels of foreign investment. With growth slowing down, Indian PM Narendra Modi has fallen back on his aggressive brand of Hindu nationalism to galvanise public support, a gambit that has most recently resulted in his government's controversial move to strip automony from Kashmir.
Bad time for a UK-India trade deal
Whereas only a few years ago India was held up as one of the world's fastest growing economies and an enticing prospect for global trade and investment, Moody's new projection of a 5.8% growth rate represents a danger to Narendra Modi's promise of a $5 trillion economy. Recently released figures show India's GDP growth falling for the fifth successive quarter, to a six-year low of 5.2%.
India's economic woes are reflected in patterns of foreign investment. Around $45 billion has been invested in India from abroad over the last 6 years. The downturn in the country's economic fortunes has seen a record $4.5 billion of shares sold by foreign investors since June this year. These economic problems are linked to Modi's failure to carry through on economic reforms promised when he came to power in 2014, when a number of structural problems were seen as inhibiting external trade relationships.
India currently has over 1,000 business regulations and more than 3,000 filing requirements, as well as differing standards for social, environmental and human rights. These have been sticking points in the moribund trade deal negotiations between India and the EU, and Brexit advocates have not explained how they plan to overcome these hurdles.
Hostility to foreign companies
Structural issues are only part of the problem. Another key concern is the Indian government's adversarial attitude towards foreign investors. Despite Modi's promises to make India an attractive place to do business, his government has continued protectionist policies that throttle the country's ability to attract outside capital.
One issue is retrospective taxation. Under Modi's predecessor, Manmohan Singh, several British and international firms were hit with sizeable, legally dubious tax bills by the Indian government. Modi came to power on a promise of ending retrospective tax bills being imposed on overseas companies, and yet British firms such as Vodafone and Cairn Energy still find themselves pursued through the courts for back-dated tax bills, despite the protections they should enjoy under the bilateral investment treaty between India and the UK.
Vodafone's case involved its 2007 acquisition of a stake in cellular carrier Hutchinson Essar. While the deal did not take place in India, New Delhi determined Vodafone still owed $5 billion in taxes on the overseas transaction. After the Indian Supreme Court dismissed the claim in 2012, India's previous government introduced a new law to tax transactions of this nature that retroactively applied to cases going back to 1962. Modi attacked this "tax terrorism" at the time, but his government has continued its dogged pursuit of Vodafone in the courts.
Cairn Energy has faced an equally arduous struggle with the Indian Ministry of Finance, which in 2014 blocked the British firm from selling its 10% stake in Cairn India and subsequently demanded $1.6 billion in taxes. Indian officials used the 2012 law to justify their actions, violating the bilateral investment treaty and breaking one of Modi's own campaign promises in the process.
Immigration laws a further sticking point
This recent history should already give British businesses pause, but the most obvious obstacle in any trade negotiations between UK and India will be the issue of immigration. The Centre For European Reform has argued post-Brexit trade will be closely linked to opening up UK borders to workers from partner countries, but a UK Commons Foreign Affairs Select Committee report in June highlighted how Britain's immigration restrictions on Indian workers, students and tourists has already impacted bilateral trade relations. The report noted how the UK has slipped from being India's 2nd largest trade partner in 1999 to 17th in 2019, adding that skilled workers, students and tourists are deterred from coming to the UK by the complicated, expensive and unwelcoming British migration system.
It is unlikely the Modi government will agree to any UK-India trade deal that doesn't guarantee a relaxing of immigration rules that will allow a free flow of people as well as goods and capital between the two countries. The question is whether the British government, which has veered ever more closely towards a Brexit-fuelled populism at odds with relaxed border controls, will be flexible enough to sign up to this.
Given these issues, are Britain's hopes for a post-Brexit dividend in Indian trade dead on arrival? Unless Modi's government starts living up to international standards and honouring his country's investment agreements with British companies, "Global Britain" may not get much further with India than it has with the US.
A more effective labour market approach to fighting poverty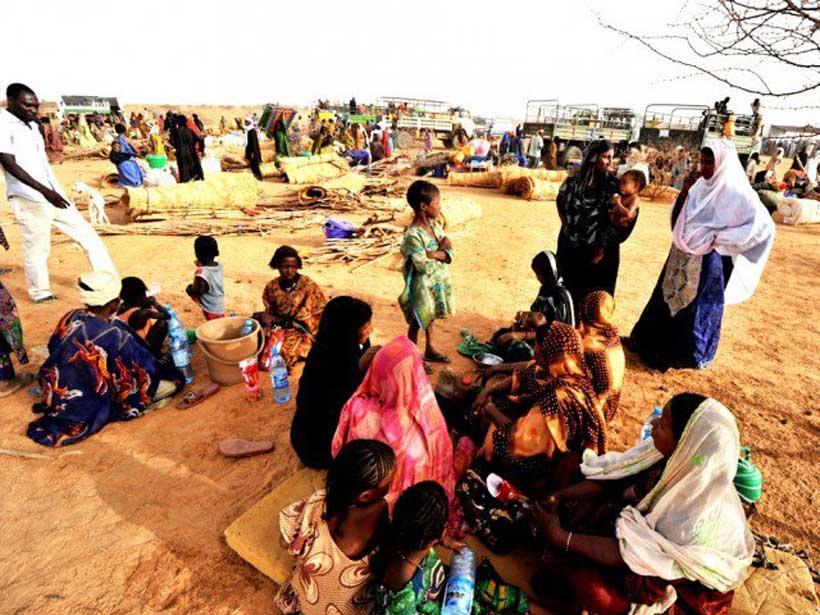 Gainful employment is still the most reliable way of escaping poverty. However, access to both jobs and decent working conditions remains a challenge. Sixty-six per cent of employed people in developing economies and 22 per cent in emerging economies are in either extreme or moderate working poverty, and the problem becomes even more striking when the dependents of these "working poor" are considered.

Thus, it is not just unemployment or inactivity that traps people in poverty, they are also held back by a lack of decent work opportunities, including underemployment or informal employment.

Appropriate labour market policies can play an important role in the fight to eradicate poverty, by increasing access to job opportunities and improving the quality of working conditions. In particular, labour market policies that combine income support for jobless people with active labour market policies (ALMPs).

The new ILO report What works: Promoting pathways to decent work shows that combining income support with active labour market support allows countries to tackle multiple barriers to decent work. These barriers can be structural, (e.g. lack of education and skills, presence of inequalities) or temporary (e.g. climate-related shocks, economic crises). This policy combination is particularly relevant today, at a time when the world of work is being reshaped by global forces such as international trade, technological progress, demographic shifts and environmental transformations.
Policies that combine income support with ALMPs can help people to adjust to the changes these forces create in the labour market. Income support ensures that people do not fall into poverty during joblessness and that they are not forced to accept any work, irrespective of its quality. At the same time, ALMPs endow people with the skills they need to find quality employment, improving their employability over the medium- to long-term.

New evidence gathered for this report shows that this combination of income support and active support is indeed effective in improving labour market conditions: impact evaluations of selected policies indicate how people who have benefited from this type of integrated approach have higher employment chances and better working conditions.

One example of how this combined approach can produce results is the innovative unemployment benefit scheme unrolled in Mauritius, the "Workfare Programme". This provides workers with access to income support and three different types of activation measures; training (discontinued in 2016), job placement and start-up support. The programme was also open to those unemployed people who were previously working in an informal job. By extending coverage to the most vulnerable workers, the scheme has helped reduce inequalities and unlock the informality trap.

Another success came through a public works scheme implemented in Uruguay as part of a larger conditional cash transfer programme, the National Social Emergency Plan (PANES). The programme was implemented during a deep economic recession and carefully targeted the poorest and most vulnerable.

Beneficiaries of PANES were given the opportunity to take part in public works. In exchange for full-time work for up to five months, they received a higher level of income support as well as additional job placement help. This approach reached a large share of the population at risk of extreme poverty and who lacked social protection. The report indicates that providing both measures together was critical to the project's success.

The effects of these policies on poverty eradication cannot be overestimated. By tackling unemployment, underemployment and informality, policies combining income support with ALMPs can directly affect some of the roots of poverty, while enhancing the working conditions and labour market opportunities for millions of women and men in emerging and developing countries.
International Monetary Fund (IMF) was created just after World War II (WWII) in 1945. The IMF is an organization of 189 countries, working to foster global monetary cooperation, secure financial stability, facilitate international trade, promote high employment and sustainable economic growth, and reduce poverty around the world.
Pakistan has been knocking doors of IMF since 1958, and it has been 21 agreements with IMF. Generally, the IMF provides loans at very low-interest rates and provides programs of better governance and monitoring too. But for the last 6 decades, Pakistan has suffered a lot, in terms of good governance. Especially last 2 decades, corruption, nepotism, poor planning, bribery, weakening of institution, de-moralization of society, etc were witnessed. We may not blame the IMF for all such evils but must complain that the IMF failed to deliver, what was expected. Of course, it is our country, we are responsible for all evils, and wrongdoings happened to us. We have to act smartly and should have made the right decision and at right times.
IMF also dictates its terms and condition or programs like: devaluation of local currencies, which causes inflation and hike in prices, cut or draw-back of subsidies on basic utilities like fuel, gas, electricity, food, agriculture etc, which causes cost of life rather higher for local people, cut on development expenditures like education, health, infrastructure, and social development etc, which pushes the country even more backward. IMF focusses only on reducing expenditures and collection of taxes to make a country to meet the deadlines of payments. IMF does not care about the development of a country, but emphasizes tax collections and payment of installments on time, to rescue a country from being a default.
While CPEC is an initiative where projects are launched in Power Generation, Infrastructure development under the early harvest program. Pakistan was an energy trust country and facing a severe shortage of Electricity. But after completion of several power projects under CPEC, the shortfall of electricity has been reduced to a great extent. One can witness no load shedding today, while, just a few years back the load shedding was visible throughout the country for several hours a day. Several motorways and highways have been completed. Gwadar port has been operational partially. Infrastructure developments are basic of economic activities.
Projects under CPEC has generated jobs up to 80,000. CPEC was the catalyst to improve GDP by around two percent during 2015-2018. CPEC has lifted the standard and quality of life of the common man in Pakistan. CPEC was instrumental to move the economic activities and circulation of wealth in society. Under CPEC, early harvest projects, 22 projects have been completed at the cost of approximately 19 billion US dollars.
It is understood that early harvest projects were heavy investment and rather slow on returns. But, these projects have provided a strong foundation for the second phase, where Agriculture, Industrialization and Social Sector will be focused. Return on Agriculture and Industrial produce is quick and also generates more jobs. The second phase will contribute toward the social development of Pakistan as well as generate wealth for the nation. Pakistan's agriculture sector has huge potential as cultivatable land is huge, workforce is strong and climate is favorable. Regarding Industrialization, Pakistan is blessed with an abundance of mines and minerals. The raw material is cheap and the labor cost is competitive. Pakistan has 70% of its population under the age of 40 years, which means an abundance of the work force. Pakistan's domestic market is 220 million and the traditional export market is the whole of the middle-east and the Muslim world.
The major difference between the CPEC and IMF is that CPEC generates wealth, while IMF focuses on tax collection and reducing the developments and growth. China is the latest model of developments in the modern days, China is willing to replicate its experience with Pakistan for its rapid development.