E-commerce: Helping Djiboutian Women Entrepreneurs Reach the World
Look around any café, bus, doctor's waiting room or university campus and you will see heads down, fingers tapping as people immerse themselves into their screens. Increasingly, people are using their devices for shopping, with retail sales via e-commerce set to triple between 2004-2021.
Although significant gender gaps exist with internet use, and although online sales are currently dominated by US-based tech giants, this growing e-commerce trend presents an interesting opportunity for small businesses, and more specifically women's businesses in the Middle East and North Africa (MENA).
This is a region where women's economic empowerment is a significant challenge. With a female labor force participation rate of 19 percent, women's participation in firm ownership at only 23 percent, and a rate of only 5 percent women top managers of firms across MENA's non-high-income countries, there is significant scope for improving women's participation in business and employment.
Access to finance also remains a problem, where 53 percent of women-led small and medium enterprises (SMEs) do not have access to credit and 70 percent of surveyed MENA female entrepreneurs agree that lending conditions in their economy are too restrictive and do not allow them to secure the financing needed for growth.
Several obstacles stand in the way of women's entrepreneurship and access to markets, such as social norms, family care duties, and transportation issues. Not being able to physically access markets to sell their goods or to participate in international trade fairs to market their products is also a challenge.
This is where e-commerce can play a role, allowing women to circumvent these obstacles and sell their products online. For this, they need to rely on e-commerce platforms connecting them to clients around the world, on performant and affordable logistics, and on reliable payment systems. Building the e-commerce ecosystem will be key to allowing women entrepreneurs to access markets and grow their business, thereby employing more women, as data shows that firms run by women tend to employ more women.
The situation for women in Djibouti is no different. Gender inequality in the labor market remains substantial, with less than a third of women between the ages of 15 to 64 active in the labor market. Unemployment among both genders is high, with a rate of 34 percent for men but it is considerably higher for women at close to 50 percent.
Djiboutian women are also at a disadvantage in terms of education and skills to access economic opportunities. Women in Djibouti typically run small and informal firms in lower value-added sectors, which are less attractive to creditors, thus impeding their access to finance. Women entrepreneurs face difficulties accessing finance and launching formal enterprises.
There are, however, opportunities to increase women's economic empowerment. Over 57 percent of inactive women in Djibouti say that they do not work because of family and household responsibilities. However, they also indicated they are generally not discouraged or prevented from accessing training or work opportunities by male family members, and there are no legal barriers against women's entrepreneurship.
Years of research have shown, that when women do well, everyone benefits. Research has found women tend to spend more of the income they earn on child welfare, school fees, health care, and food for their families. Empowering women is an important path to ending poverty.
It's vital to enable women to participate constructively in economic activities in Djibouti. More entrepreneurship will allow Djibouti to benefit from the talents, energy, and ideas that women bring to the labor market.
To help address this issue, on November 13, 2018, the World Bank launched a $3.82 million regional project called "E-commerce for Women-led SMEs."  The project targets small and medium enterprises run or managed by women that produce goods marketable via e-commerce.
This project is at the crossroads of women's entrepreneurship and the digital economy, which are two levers for the economic transformation of the region, and that it was very opportune to be able to launch it at the digital economy days of Djibouti.
The launch event took place with the participation of the Minister of Women and Family, the Minister of Economy, the Minister of Communication, the Head of the Women Business Association, and several Djiboutian women entrepreneurs.
The project will contribute to development of women's entrepreneurship, digital commerce, and the economy in Djibouti and across the region. It will facilitate access for women-led SMEs to domestic and export markets through better access to e-commerce platforms. This will be done by training e-commerce consultants who, in turn, will train and help women-led SME's access e-commerce platforms.
The project will also aim to ease access to finance for these SMEs by connecting them to financial institutions lending to women, particularly the IFC's Banking on Women network. It will also work to create an ecosystem conducive to e-commerce by diagnosing regulatory, logistical, and e-payment constraints and supporting governments to lift them.
This launch comes following a successful pilot program in Tunisia, Morocco, and Jordan where women entrepreneurs were enabled to export handicrafts, organic cosmetics, and garments to several overseas destinations including Australia, Europe, and the United States.
The development of women's entrepreneurship and the digital economy—including better access to domestic markets and exports—are essential levers for the development and economic diversification of the MENA region that the Women Entrepreneurs and Finance Initiative (We-Fi) e-commerce project strives to support. The Women Entrepreneurs Finance Initiative (We-Fi) is a collaborative partnership launched in October 2017 that seeks to unlock billions of dollars in financing to tackle the full range of barriers facing women entrepreneurs.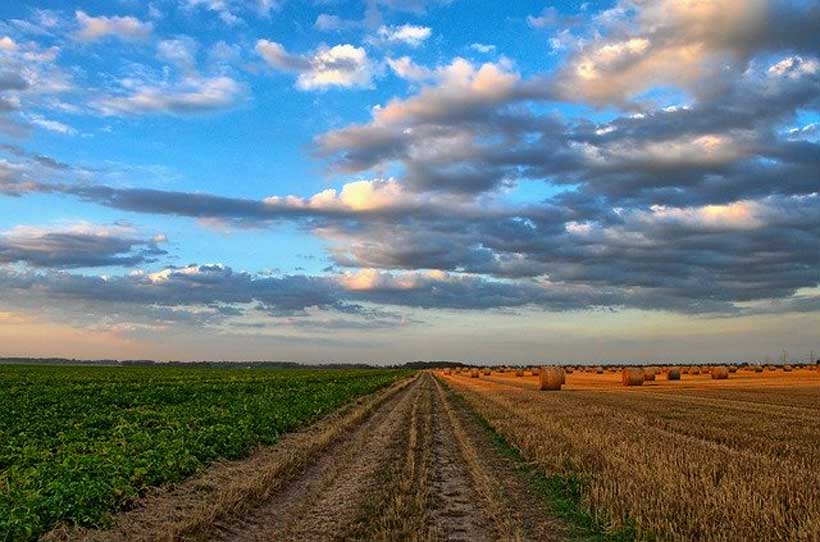 COVID-19 has hit at a time when food crisis and malnutrition are on the rise. According to the most recent UN projections, the pandemic-induced economic slump would cause as many as 132 million people to be hungry. This would be in addition to the 690 million people going hungry now. At the same time, 135 million people suffer from acute food insecurity and in need of urgent humanitarian assistance. Although the pandemic's transmission has slowed in certain countries and cases have decreased, COVID-19 has resurfaced or is spreading rapidly in others. This is still a global issue that needs a worldwide solution.
This epidemic threatens both lives and livelihoods. COVID-19 has had a wide-ranging and disruptive influence on the agriculture system. We fear a worldwide food crisis unless we act quickly, which may have long-term consequences for hundreds of millions of children and adults. This is mostly due to a lack of food availability — as wages decline, remittances decline, and in certain cases, food prices rise. Food insecurity is increasingly becoming a food production concern in nations that already have high levels of acute food insecurity.
Agriculture continues to serve a reliable and major part in world economy and stability, and it remains the primary source of food, income, and work for rural communities, even in the face of a pandemic. The impact of the COVID-19 pandemic on the agricultural system and sector has been wide-ranging, causing unprecedented uncertainty in global food supply chains, including potential bottlenecks in labor markets, input industries, agriculture production, food processing, transportation and logistics, as well as shifts in demand for food and food services.
The COVID-19 epidemic not only created a new sort of agricultural catastrophe, but it also occurred at a difficult moment for farmers. In most years during the last few years, global commodity output has exceeded demand, resulting in lower prices. In 2013, the Food and Agricultural Organization (FAO) predicted decreased global agricultural output growth due to limited agricultural land development, rising production costs, expanding resource restrictions, and increasing environmental concerns.
An expanding global population remains the main driver of demand growth, although the consumption patterns and projected trends vary across countries in line with their level of income and development. Average per capita food availability is projected to reach about 3,000 kcal and 85 g of protein per day by 2029. Due to the ongoing transition in global diets towards higher consumption of animal products, fats and other foods, the share of staples in the food basket is projected to decline by 2029 for all income groups. In particular, consumers in middle-income countries are expected to use their additional income to shift their diets away from staples towards higher value products. Meanwhile, environmental and health concerns in high-income countries are expected to support a transition from animal-based protein towards alternative sources of protein.
When people suffer from hunger or chronic undernourishment, it means that they are unable to meet their food requirements – consume enough calories to lead a normal, active life – over a prolonged period. This has long-term implications for their future, and continues to present a setback to global efforts to reach Zero Hunger. When people experience crisis-level, acute food insecurity, it means they have limited access to food in the short-term due to sporadic, sudden crises that may put their lives and livelihoods at risk.
However, if people facing crisis-level acute food insecurity get the assistance they need, they will not join the ranks of the hungry, and their situation will not become chronic
It is clear: although globally there is enough food for everyone, too many people are still suffering from hunger. Our food systems are failing, and the pandemic is making things worse.
How Bangladesh became Standout Star in South Asia Amidst Covid-19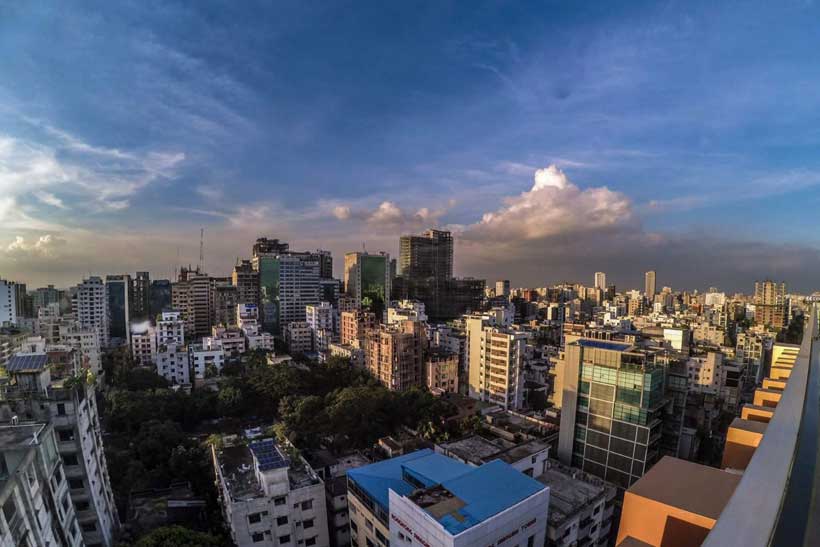 Bangladesh, the shining model of development in South Asia, becomes everyone's economic darling amidst Covid-19. The per capita income of Bangladesh in the fiscal year 2020-21 is higher than that of many neighbouring countries including India and Pakistan. Recently, Bangladesh has agreed to lend $200 million to debt-ridden Sri Lanka to bail out through currency swap. Bangladesh, once one of the most vulnerable economies, has now substantiated itself as the most successful economy of South Asia. How Bangladesh successfully managed Covid-19 and became top performing economy of South Asia?
In March 1971, Sheikh Mujibur Rahman declared their independence from richer and more powerful Pakistan. The country was born through war and famine. Shortly after the independence of Bangladesh, Henry Kissinger, then the U.S. national security advisor, derisively referred to the country as a "Basket Case of Misery." But after fifty years, recently, Bangladesh's Cabinet Secretary reported that per capita income has risen to $2,227. Pakistan's per capita income, meanwhile, is $1,543. In 1971, Pakistan was 70% richer than Bangladesh; today, Bangladesh is 45% richer than Pakistan. Pakistani economist Abid Hasan, former World Bank Adviser, stated that "If Pakistan continues its dismal performance, it is in the realm of possibility that we could be seeking aid from Bangladesh in 2030,". On the other hand, India, the economic superpower of South Asia, is also lagging behind Bangladesh in terms of per capita income worth of $1,947. This also elucidates that the economic decisions of Bangladesh are better than that of any other South Asian countries.
Bangladesh's economic growth leans-on three pillars: exports competitiveness, social progress and fiscal prudence. Between 2011 and 2019, Bangladesh's exports grew at 8.6% every year, compared to the world average of 0.4%. This godsend is substantially due to the country's hard-hearted focus on products, such as apparel, in which it possesses a comparative advantage.
The variegated investment plans pursued by the Bangladesh government contributes to the escalation of the country's per capita income. The government has attracted investments in education, health, connectivity and infrastructure both from home and abroad. As a long-term implication, investing in these sectors helped Bangladesh to facilitate space for businesses and created skilled manpower to run them swiftly. Meanwhile, the share of Bangladeshi women in the labor force has consistently grown, unlike in India and Pakistan, where it has decreased. And Bangladesh has maintained a public debt-to-GDP ratio between 30% and 40%. India and Pakistan will both emerge from the pandemic with public debt close to 90% of GDP.
Bangladesh's economy and industry management strategy during Covid-19 is also worth mentioning here since the country till now has successfully protected its economy from impact of pandemic. At the outset of pandemic, lockdowns and restrictions hampered the country's overall productivity for a while. To tackle the pandemic effect, Bangladesh introduced improvised monetary policy and fiscal stimuli to bring them under the safety net which lifted the situation from worsening. Government introduced stimulus package which is equivalent to 4.3 percent of total GDP and covers all necessary sectors such as industry, SMEs and agriculture. These packages are not only a one-time deal, new packages are also being announced in course of time. For instance, in January 2021, government announced two new packages for small and medium entrepreneurs and grass roots populations. Apart from economic interventions, the government also chose the path of targeted interventions. The government, after first wave, abandoned widespread lockdown and adopted the policy of targeted intervention which is found to be effective as it allows socio-economic activities to carry on under certain protocols and helps the industries to fight back against the pandemic effect.
Another pivotal key to success was the management of migrant labor force and keeping the domestic production active amidst the pandemic. According to KNOMAD report, amidst the Covid-19, Bangladesh's remittance grew by 18.4 percent crossing 21 billion per annum inflow where many remittance dependent countries experienced negative growth rate. Because of the massive inflow of remittance, the Forex reserve of Bangladesh reached at 45.1 billion US dollar.
Bangladesh's success in managing COVID19 and its economy has been reflected in a recent report "Bangladesh Development Update- Moving Forward: Connectivity and Logistics to strengthen Competitiveness," published by World Bank. Bangladesh's economy is showing nascent signs of recovery backed by a rebound in exports, strong remittance inflows, and the ongoing vaccination program. Through financial assistance to Sri Lanka and Covid relief aid to India, Bangladesh is showcasing its rise as an emerging superpower in South Asia. That is why Mihir Sharma, Director of Centre for Economy and Growth Programme at the Observer Research Foundation, wrote in an article at Bloomberg that, "Today, the country's 160 million-plus people, packed into a fertile delta that's more densely populated than the Vatican City, seem destined to be South Asia's standout success". Back in 2017, PwC (PricewaterhouseCoopers) report also predicted the same that Bangladesh will become the largest economy by 2030 and an economic powerhouse in South Asia. And this is how Bangladesh, a development paragon, offers lessons for the other struggling countries of world after 50 years of its independence.
Build Back Better World: An Alternative to the Belt and Road Initiative?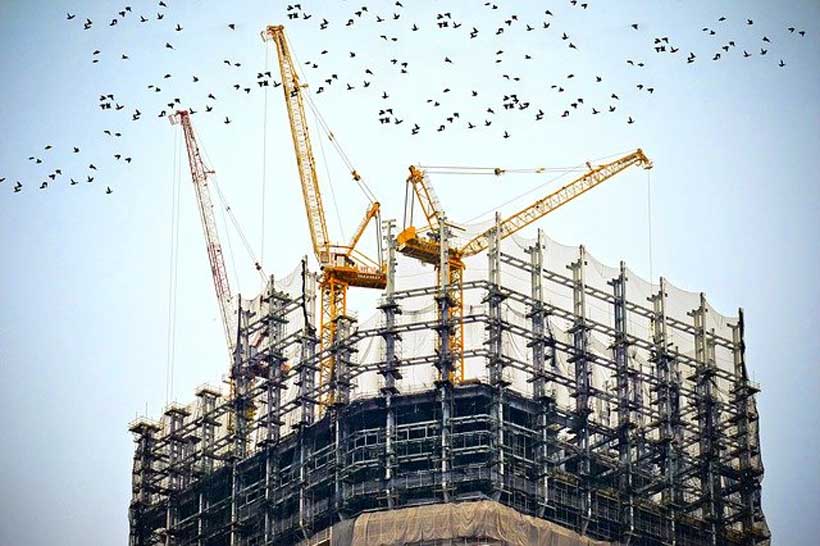 The G7 Summit is all the hype on the global diplomatic canvas. While the Biden-Putin talk is another awaited juncture of the Summit, the announcement of an initiative has wowed just as many whilst irked a few. The Group of Seven (G7) partners: the US, France, the UK, Canada, Italy, Japan, and Germany, launched a global infrastructure initiative to meet the colossal infrastructural needs of the low and middle-income countries. The Project – Build Back Better World (B3W) – is aimed to be a partnership between the most developed economies, namely the G7 members, to help narrow the estimated $40 trillion worth of infrastructure needed in the developing world. However, the project seems to be directed as a rival to China's Belt and Road Initiative (BRI). Amidst sharp criticism posed against the People's Republic during the Summit, the B3W initiative appears to be an alternative multi-lateral funding program to the BRI. Yet, the developing world is the least of the concerns for the optimistic model challenging the Asian giant.
While the B3W claims to be a highly cohesive initiative, the BRI has expanded beyond comprehension and would be extremely difficult to dethrone, even when some of the most lucrative economies of the world are joining heads to compete over the largely untapped potential of the region. Now let's be fair and contest that neither the G7 nor China intends the welfare of the region over profiteering. However, China enjoys a headstart. The BRI was unveiled back in 2013 by president Xi Jinping. The initiative was projected as a transcontinental long-term policy and investment program aimed to consolidate infrastructural development and gear economic integration of the developing countries falling along the route of the historic Silk Road.
The highly sophisticated project is a long-envisioned dream of China's Communist Party; operating on the premise of dominating the networks between the continents to establish unarguable sovereignty over the regional economic and policy decision-making. Referring to the official outline of the BRI issued by China's National Development and Reform Commission (NDRC), the BRI drives to: "Promote the connectivity of Asian, European, and African continents and their adjacent seas, establish and strengthen partnerships among the countries along the Belt and Road [Silk Road], set up all-dimensional, multi-tiered and composite connectivity networks and realize diversified, independent, balanced, and sustainable development in these countries". The excerpt clearly amplifies the thought process and the main agenda of the BRI. On the other hand, the B3W simply stands as a superfluous rival to an already outgrowing program.
Initially known as One Belt One Road (OBOR), the BRI has since expanded in the infrastructural niche of the region, primarily including emerging markets like Pakistan, Bangladesh, and Sri Lanka. The standout feature of the BRI has been the mutually inclusive nature of the projects, that is, the BRI has been commandeering projects in many of the rival countries in the region yet the initiative manages to keep the projects running in parallel without any interference or impediment. With a loose hold on the governance whilst giving a free hand to the political and social realities of each specific country, the BRI program presents a perfect opportunity to jump the bandwagon and obtain funding for development projects without undergoing scrutiny and complications. With such attractive nature of the BRI, the program has significantly grown over the past decade, now hosting 71 countries as partners in the initiative. The BRI currently represents a third of the world's GDP and approximately two-thirds of the world's entire population.
Similar to BRI, the B3W aims to congregate cross-national and regional cooperation between the countries involved whilst facilitating the implementation of large-scale projects in the developing world. However, unlike China, the G7 has an array of problems that seem to override the overly optimistic assumption of B3W being the alternate stream to the BRI.
One major contention in the B3W model is the facile assumption that all 7 democracies have an identical policy with respect to China and would therefore react similarly to China's policies and actions. While the perspective matches the objective of BRI to promote intergovernmental cooperation, the G7 economies are much more polar than the democracies partnered with China. It is rather simplistic to assume that the US and Japan would have a similar stance towards China's policies, especially when the US has been in a tense trade war with China recently while Japan enjoyed a healthy economic relation with Xi's regime. It would be a bold statement to conclude that the US and the UK would be more cohesively adjoined towards the B3W relative to the China-Pakistan cooperation towards the BRI. Even when we disregard the years-long partnership between the Asian duo, the newfound initiative would demand more out of the US than the rest of the countries since each country is aware of the tense relations and the underlying desperation that resulted in the B3W program to shape its way in the Summit.
Moreover, the B3W is timed in an era when Europe has seen its history being botched over the past year. Post-Brexit, Europe is exactly the polar opposite of the unified policy-making glorified in the B3W initiate. The European Union (EU), despite US reservations, recently signed an investment deal with China. A symbolic gesture against the role played by former US President Donald J. Trump to bolster the UK's exit from the Union. As London tumbles into peril, it would rather join hands with China as opposed to the democrat-regime of the US to prevent isolation in the region. Despite US opposition, Germany – Europe's largest economy – continues to place China as a key market for its Automobile industry. Such a divided partnership holds no threat to the BRI, especially when the partners are highly dependent on China's market and couldn't afford an affront to China's long envisaged initiative.
Even if we assume a unified plan of action shared between the G7 countries, the B3W would fall short in attracting the key developing countries of the region. The main targets of the initiative would naturally be the most promising economies of Asia, namely India, Pakistan, or Bangladesh. However, the BRI has already encapsulated these countries: China-Pakistan Economic Corridor (CPEC) and Bangladesh-China-India-Myanmar Economic Corridor (BCIMEC) being two of the core 6 developmental corridors of BRI.
While both the participatory as well as the targeted democracies would be highly cautious in supporting the B3W over BRI, the newfound initiate lacks the basic tenets of a lasting project let alone standing rival to the likes of BRI. The B3W is aimed to be domestically funded through USAID, EXIM, and other similar programs. However, a project of such complex nature involves investments from diverse funding channels. The BRI, for example, tallies a total volume of roughly USD 4 to 8 trillion. However, the BRI is state-funded and therefore enjoys a variety of funding routes including BRI bond flotation. The B3W, however, simply falls short as up until recently, the large domestic firms and banks in the US have been pushed against by the Biden regime. An accurate example is the recent adjustment of the global corporate tax rate to a minimum of 15% to undercut the power of giants like Google and Amazon. Such strategies would make it impossible for the United States and its G7 counterparts to gain multiple channels of funding compared to the highly leveraged state-backed companies in China.
Furthermore, the B3W's competitiveness dampens when conditionalities are brought into the picture. On paper, the B3W presents humane conditions including Human Rights preservation, Climate Change, Rule of Law, and Corruption prevention. In reality, however, the targeted countries are riddled with problems in all 4 categories. A straightforward question would be that why would the developing countries, already hard-pressed on funds, invest to improve on the 4 conditions posed by the B3W when they could easily continue to seek benefits from a no-strings-attached funding through BRI?
The B3W, despite being a highly lucrative and prosperous model, is idealistic if presented as a competition to the BRI. Simply because the G7, majorly the United States, elides the ground realities and averts its gaze from the labyrinth of complex relations shared with China. The only good that could be achieved is if the B3W manages to find its own unique identity in the region, separate from BRI in nature and not rivaling the scale of operation. While Biden has remained vocal to assuage the concerns regarding the B3W's aim to target the trajectory of the BRI, the leaders have remained silent over the detailed operations of the model in the near future. For now, the B3W would await bipartisan approval in the United States as the remaining partners would develop their plan of action. Safe to say, for now, that the B3W won't hold a candle to the BRI in the long-run but could create problems for the G7 members if it manages to irk China in the Short-run.