Pakistan Securing Its Maritime Interest and CPEC
The IOR is a major sea route that unites the Middle East, Africa, and East Asia with Europe and America. The excessive economic growth of littoral states of Indian Ocean obliges them to protect their energy needs and interests in order to endure their purchasing power. This has great security implications for the sea line of communication of the littoral states of IOR like Pakistan.
Continuing to Pakistan's interests in IOR the China-Pakistan Economic Corridor has great potential to transmute Pakistan into a central trade platform, which would undeniably gushed the enemies, particularly India, to halt it. The development of Gwadar sea-ports as part of BRI in general  and that of CPEC in particular has amplified India's concerns' and aimed for more sophisticated and advanced naval build-up. Furthermore, India perceives the Gawadar port (that is considered as crown jewel of CPEC) as a hazard to its contesting interests in Central Asia countries.  The reason being, India can access Afghanistan, Iran and Central Asian Republics (CARs) only through Cahabahar by passing Pakistan and Gawadar  a deep water sea port that is easily accessible to these land locked states then Chahabahr. A couple of days back on 24th December 2018 India has formally over taken the operational control of Iran's Cahabahar port – only (0 Km away from Gawadar port. India's aspirations to become blue water navy in the IOR raise serious concerns among Pakistan's maritime security. CPEC would lead toward increased maritime politics and contestations not only between Pakistan and India but would also involve China and US.
In such turbulent circumstances Pakistan is required to prepare its sea based defense to secure its sea lines.   Islamabad needs to carefully evaluate its options and develop its strategic response accordingly, involving but not limited to continuous development of its naval capability and an even closer maritime cooperation with China. In view of the prevailing power dynamics in Indian Ocean Pakistan Navyin order to secure its interest in IOR inked a contract with China's State Shipbuilding Corporation (CSSC)in June 2018 for two, Type 054AP frigates. The agreement is an extension of a previously signed agreement in 2017. Recently on December 19, 2018 steel-cutting ceremony for the second Type 054A frigate for the Pakistan Navy was held at the Hudong-Zhonghua shipyard in Shanghai. The type 054 AP warship frigates will be equipped with modern detection-state of art sensor and Guided Missiles weapon systems; capable of anti-ship, anti-submarine and air-defense operations. According to the report of China Daily report added that the "Type 054A is the best frigate in service with the PLAN".
It is pertinent to mention here that maritime security is linked with the Economic security and vice versa. Gawader port is one of the most important projects of the CPEC where Pakistan and China are very hopeful that in future this shipping port will generate the revenue for Pakistan's economy.  There is a big chunk of fishery industry through which Pakistan can earn a lot. It will stimulate business and trade activities at state level and across the region.  The 054 AP frigates ""Will be one of the largest and most technologically advanced platforms of the Pakistani Navy and strengthen the country's capability to respond to future challenges, maintain peace and stability and the balance of power in the Indian Ocean region" a report on 2nd January 2019 released by  Chinese state owned media said.
In some, to deal with all these existing defies Pakistan Navy (PN) has espoused to a multi divided line of action for safeguarding the port in more effective manners. It conducts security patrolling h and coastal exercises from time to time. Furthermore, previously in 2013 it has inaugurated its Joint Maritime Information Coordination Center (JMICC) in Karachi to provide with an effective mechanism of Maritime Domain Awareness (MDA).  After receiving these 054 AP frigates warship Pakistan will definitely in far more better position to counter India's vested interests in Indian Ocean region. It will also help secure the Gwadar port which is the chief component of Pakistan maritime trade activities. China has always been an al weather strategic partner of Pakistan. Although India always tries to propagate that CPEC is military agreement instead of an economic one however, securing the economic interests with an advanced mechanism does not mean at all that it's planning something militarily. Pakistan has always adopted a defensive policy and it is the right of every sovereign state to secure its interests even if they are economic as there is no morality in international politics, still CPEC is an economic project which welcomes every state of the region for economic cooperation  even if it is India as well.
Kashmir: A Victim of the Influence of Major Powers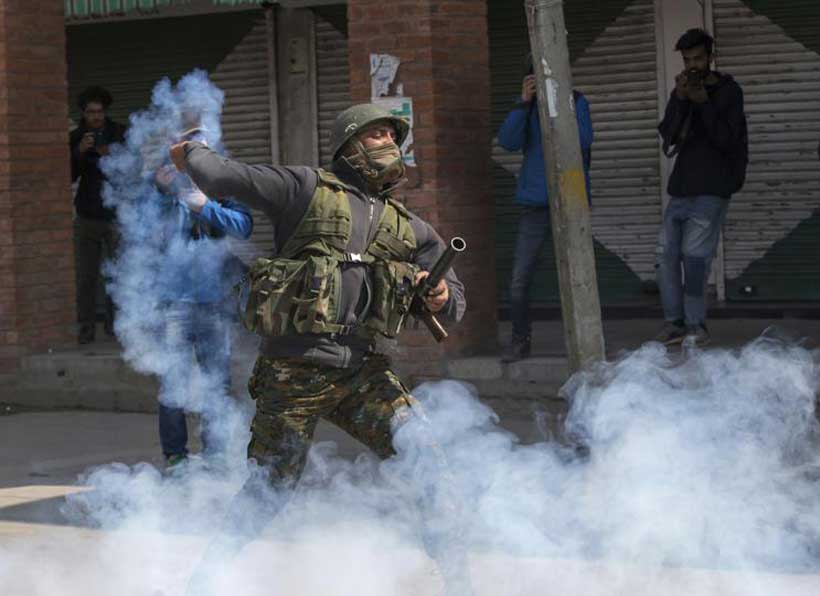 India-Pakistan relations are constantly tense and India-Pakistan history is full of struggles and rivalries. The problems between the two countries have emerged on the international scene recently when the Indian state decided to abolish autonomy in Jammu and Kashmir and apply full control of the Indian state over the region. The area is known to be the center of a dispute between India and Pakistan over land claims and border demarcation.
The Indo-Pakistan conflict over Kashmir is classified as one of the most dangerous in the world. India and Pakistan are nuclear states. The Kashmir conflict began in 1947 and did not end today, after Kashmir was a former independent region in the Himalayas. Kashmir lies in a strategic area on the Himalayas, bordered by India, Pakistan, China and Afghanistan; it is a region of cultural diversity and contains the most important Eastern religions such as Islam, Buddhism and Hinduism. The region of Kashmir is one of the most beautiful regions of the world and fertile agricultural land with a lot of natural resources, but the political instability and security has ruined the economic situation and the lack of tourists and investors.
Historically, Kashmir has been a Hindu religion, but the connection between Kashmiri people and Afghan families has led to the spread of Islam. Kashmir was ruled by the Mongols from the 16th to the 18th centuries, after which Kashmir returned to be an independent state. However, strong British influence in that period robbed the sovereignty of that country by selling land and people, who are mostly Muslims, to a Hindu warlord, Gulab Singh, for 7.5 million rupees.
This "contract of sale" was quickly legalized in the Amritsar Treaty. Since then Singh has declared himself "Maharaja of Jammu and Kashmir", and imposed on the local population by force Hindu culture and its religious principles. He burned mosques and overthrew anyone who begged himself to oppose his rule and stand up to Hindu principles. After Maharaja "Gulab Singh" took over the rule of Jammu and Kashmir Maharaja "Hari Singh", who completed the same path of his predecessor in a land where the number of Muslims at the time 94%.
The severe repression of the people of Jammu and Kashmir in cooperation with the British prompted them to raise their voice in the face of the Maharaja and his allies in 1931. On 25 October 1947, after violent confrontations between the Maharaja and the population, the Kashmiri people won and the Maharaja was expelled. Maharaja sought support from India after Britain stopped supporting him.
The British colonial policy divided the area there on a religious basis. Most of the Muslim lands have been annexed to Pakistan, and the Hindu-majority lands have been annexed to India. In 1947, Indian military forces returned to Kashmir by force against weak Kashmiri resistance and little support from Pakistanis.
At that time, Pakistan began to support the rebels and the separatists from India, which led India to complain to the Security Council accusing Pakistan of supporting the rebels in Kashmir. Pakistan has responded that India is trying to promise Kashmir sovereignty, but it is working to annex Kashmir and bring Maharaja Hari Singh back to power. In 1948, the Security Council sought a mutually satisfactory solution, dividing Kashmir territory, one part called Azad Kashmir or Free Kashmir is supervised by Pakistan, and another part is Jammu and Kashmir and is supervised by India
The never-ending wars between India and Pakistan over the Kashmir issue prompted India in 1974 to conduct six nuclear experiments. This means that India has become a nuclear state and is capable of destroying every enemy, namely Pakistan. This has pushed Pakistan to become a nuclear power by acquiring nuclear weapons. In 1988, India and Pakistan signed a non-aggression pact. Military science suggests that the Asian region is the most dangerous on earth and capable of destroying mankind. India, Pakistan, China, Russia and Iran are nuclear states. Religious conflicts and territorial disputes are accelerating the nuclear war. According to the Pentagon, the next nuclear war between India and Pakistan will claim at least 12 million deaths and more than 7 million wounded from the region.
India, as a big country and a major nuclear power in the Asian region, will not concede to Pakistan in this Kashmir conflict. But India is demanding the entire territory of Kashmir, i.e. Pakistani Kashmir and Chinese Kashmir and this is impossible to achieve, and the conflict is increasing today through the legal measures taken by the Indian state to annex Jammu and Kashmir to the sovereignty of the Indian state and wrest autonomy. Therefore, the solution to this issue remains through diplomacy and negotiations because the weapons, force and many wars in that region did not lead to any positive result.
India's Constitutional Revocation and Prevalent Security Environment of Kashmir
During Prime Minister Imran Khan's first ever visit to the US on July 23, 2019, President Trump had offered to mediate the outstanding Kashmir issue between India and Pakistan. This move was greatly appreciated by Pakistan with President Trump publicly stating that Prime Minster Modi had requested him to mediate between the two countries over Kashmir during the sidelines of 2019 G20 Summit held in Osaka in June this year. With President Trump's offer to mediate at such a crucial time, the issue has once again achieved global significance. Moreover, President Trump's mediation offers, and India's recent move constitutionally revoke the special status offered to Kashmir would likely have serious implications within the prevalent security environment throughout the region.
India has often rejected such offers claiming Kashmir as its internal matter. Taking a step forward, on August 5, 2019 the government of India revoked the special status of the Kashmir region that has been previously granted under Articles 370 and 35(A) of the Indian constitution through a presidential order. Referred to as the Jammu and Kashmir Reorganization Bill that was later approved by parliament despite the opposition's criticism. Under Article 370 of the Indian Constitution the Kashmir region had been awarded special constitutional rights and a 'so-called' autonomous status of decision making. Following the abrogation of Article 370, the Kashmir region would be divided into two 'Union Territories' i.e. Jammu and Kashmir and Ladakh governed by the Indian central government.
The timing of this constitutional abrogation might have been influenced by President Trump's offer of mediation between India and Pakistan that was reiterated by the US President despite India's rejection. This abrogation was also part of the Bhartiya Janata Party's (BJP) election manifesto as promised by Prime Minister Modi during the 2019 general election. By fulfilling this electoral promise, Mr. Modi is trying to assert that Kashmir is entirely an internal matter for India and that it would not allow any third country to interfere in the Kashmir issue irrespective of its relations with India.
Based on this notion India is inclined to project this political and constitutional change as its internal matter. By revoking the special status of this disputed region, India also intends to change the demography of Kashmir as much of the current population is Muslim. India has been involved in various tactics to change the demographic structure of Indian Occupied Kashmir (IOK) which includes a steady stream of Hindu migrants relocating and settling in masse from other parts of India in this predominantly Muslim region.
This trend is also evident in the region's population numbers. In 1947 for instance, the Muslim population of IOK was about 79 per cent. As of 2018 this figure has been reduced to 68 per cent. In this regard the abrogation of Article 35(A) would likely intensify this trend as in the future, non-residents of Kashmir would be able to purchase property in Kashmir and would become permanent residents with a right to vote.
The security environment of Kashmir has been at stake in recent years due to India's desire to oppress the freedom movement militarily. During Prime Minister Modi's first term from 2014-2019 the Kashmiri freedom struggle has seen greater military suppression, especially since 2016 when a prominent freedom fighter Burhan Wani had been brutally assassinated. However, it seems that India has still not succeeded in achieving its desired objectives. After a landslide victory in the 2019 elections and with Mr. Modi once again in office as Prime Minster, the military suppression of the freedom movement in Kashmir has further intensified. Recently, India has deployed an additional 38,000 paramilitary troops in the region to join more than half a million troops and paramilitary forces already present. Along with this increased military presence in Kashmir, India has also been involved in continued aggression across the Line of Control (LoC) as evident by its use of prohibited 'cluster bombs' against the civilian population. These could have seriously provoked Pakistan to respond in an offensive way and might have resulted in another February 2019 episode.
At the present, Indian aggression along the LoC poses a major threat to peace in the region. India might believe that it could carry out a limited attack or 'surgical strike' against Pakistan which would stay below Pakistan's nuclear threshold as evident from the February 2019 military engagement and the recent attacks along the LoC. India has repeatedly attempted to dominate the escalation ladder as was shown in the recent escalation instance the recent escalation following the Pulwama attack. Prime Minister Imran Khan has warned about the possibility of a 'false-flag operation' in Kashmir carried out by India for which Pakistan might be blamed. Based on such blame India could launch a limited attack or a low intensity conflict across the LoC. Consequently, Pakistan would be left with no choice but to respond in kind to any such aggression by India.
India's abrogation of Kashmir's special constitutional status and its military offensive in Kashmir could trigger another politico-military escalation between India and Pakistan within a year. India's policy to forcefully make Kashmir an integral part of the Indian Union by annexing it through political and military means would serve a very dangerous precedent which would likely pose as a serious detriment towards the peaceful settlement of the Kashmir dispute. This change in the constitutional status of Kashmir would greatly limit the prospects for third-party mediation in the future especially for the United Nations, whose resolutions on Kashmir clearly provide a right of self-determination to decide Kashmir's future. Unfortunately, the prevalent security environment in Kashmir is dominated by India's aggressive behavior which ultimately would have long lasting implications for strategic stability throughout the South Asian region.
China- Pakistan: Centaur of Friendship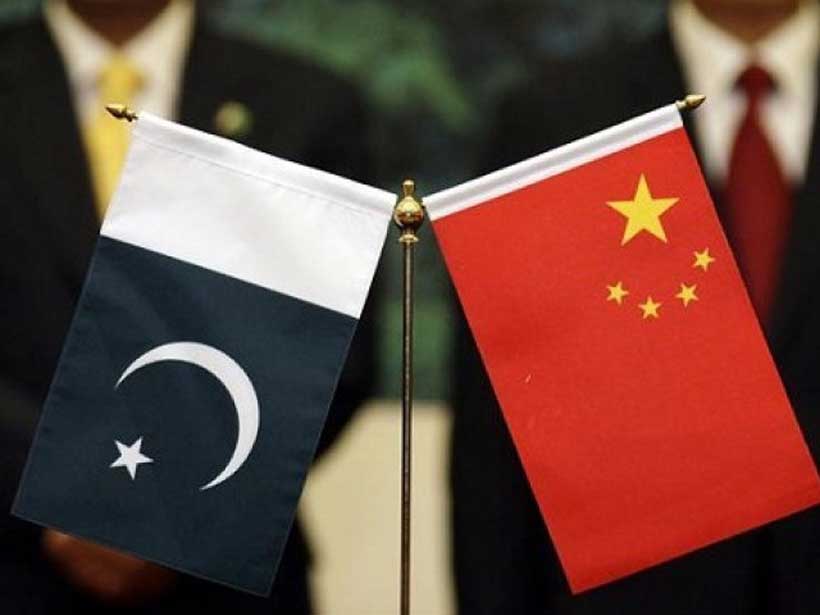 China has been always quotes as an all-weather ally to Pakistan. This mark is not been achieved in a day. Pakistan and China have always been close companions to each other whether its diplomatic or economic fronts. The "deeper than oceans" bond was initiated in 1951 when Pakistan was on the list of first countries who had recognized People's Republic of China after it officially ended its ties with Taiwan, officially known as Republic of China. Ever since the two countries have actually proven themselves to be iron brothers. Whether it is socio-economic sphere or any issue of national, regional or global importance, the two have stood by each other through thick and thin.
This bond was further strengthened after Beijing launched its Belt and Road Initiative with China Pakistan Economic Corridor as its flagship project. CPEC had been no less than a soothing drug to the maltreated economy of Pakistan. China provided Pakistan with the much needed co-operation specifically in the areas of power generation and infrastructural development. Whereas Pakistan provided China with an alternative route for its trade across the globe that was shorter and beneficial from all aspects.
However, this resolve to cooperate is not limited to bilateral level. China has always supported Pakistan on issues of regional and global importance. This was even acknowledged by the Prime Minister of Pakistan on BRF this year too. He said, "I want to thank China and its leadership for their unwavering support for Pakistan."
During the recent scenario where India unilaterally scraped article 370 and had illegitimately taken Kashmir under Delhi's control directly, it was China who rendered its full support to Pakistan's stance. According to a report of China Daily, China strongly opposes the Indian act of inclusion of Kashmir. China has also urged India to act in accordance with the bilateral ties with Pakistan and with China on the issues of administrative jurisdiction.
Nevertheless China had also assisted Pakistan in internationalizing the issue of Kashmir, rebuking India that it is not an "internal matter". China had backed Pakistan's request for holding a UN Security Council's meeting to resolve the matter. The South China Morning Post, called Kashmir "a flashpoint in ties between the two nuclear-armed neighbors".
Considering the volatile situation, UN Security Council met behind closed doors on Friday, August 16, 2019 with Kashmir Issue as the only agenda point. The meeting was called specifically for Kashmir for the first time after 1965. Chinese Ambassador, Zhang Jun later spoke to media and once again urged the two-parties to refrain from taking any unilateral action that can aggravate the situation and take measures to solve the issue in lines with the UN resolutions.
In 2018, Donald Trump had tweeted threateningly where he accused Pakistan of "nothing but lies and deceit" and fooling US leaders. Trump also announced that he would not provide any further aid to Pakistan. China once again came out to stand for its strategic partner. China urged the global community that the world should acknowledge Pakistan's "outstanding contribution" as it has made huge efforts and sacrifices to fight terrorism.
Previously, China had defended Pakistan despite the rage, which the decision had received. In March this year, India had requested UNSC to brand Masood Azhar, the leader of an organization already banned by Pakistan, as a global terrorist. The move was vetoed by China, China's Foreign Minister said that they need more time and decided to put a technical hold.
China had also stood by Pakistan when back in 2015 it supported Pakistan's engagement with Nuclear Suppliers Group and expressed hopes for Pakistan's attainment of membership. China's Foreign Ministry Spokesperson Hua Chunying had replied to a reporter regarding Pakistan's aspirations for NSG saying China wished to strengthen cooperation with Pakistan.
Despite the fact that in international relations there are not permanent friends but the bond which Beijing and Islamabad shares has turned the caps. This bond without any doubt is based primarily on mutual benefit and respect but there is more to it too. China supports Pakistan and had supported Pakistan even in times of despair. It took decades long cultural, diplomatic and economic understanding to carve this centaur of friendship between both nations. Islamabad needs to enhance its diplomatic understanding with Beijing as recent diplomatic bustle over Kashmir clearly showed the allies.