Making Globalization Work: Climate, Inclusiveness and International Governance Top Agenda of the WEF 2019
The World Economic Forum Annual Meeting 2019 will take place on 22-25 January in Davos-Klosters, Switzerland. The meeting brings together more than 3,000 leaders from business, government, civil society, academia, arts and culture, and media, as well as the foremost experts and young leaders from all over the world.
Convening under the theme, Globalization 4.0: Shaping a Global Architecture in the Age of the Fourth Industrial Revolution, the purpose of the meeting is to identify new models for peace, inclusiveness and sustainability to suit a world where further global integration is inevitable and where existing models of global governance struggle to foster concerted action among the world's powers.
"This fourth wave of globalization needs to be human-centred, inclusive and sustainable. We are entering a period of profound global instability brought on by the technological disruption of the Fourth Industrial Revolution and the realignment of geo-economics and geopolitical forces. We need principals from all stakeholder groups in Davos to summon the imagination and commitment necessary to tackle it," said Klaus Schwab, Founder and Executive Chairman of the World Economic Forum.
The programme of this year's Annual Meeting expands on the theme in depth and breadth across more than 350 sessions, nearly half of them webcast. Sessions are organized in a series of global dialogues:
A global dialogue on geopolitics in a multiconceptual world to enable candid and constructive discussion on how to drive future cooperation along with a global dialogue on peace and
A global dialogue on the future of the economy to better reflect the structural changes inherent in the Fourth Industrial Revolution, and achieve sustainable growth and long-term societal well-being
A global dialogue on industry systems and technology policy to define the principles for new and emerging technologies to ensure that they are underpinned by a values-based framework
A global dialogue on risk resilience to promote systems thinking to radically improve our collective management of the key environmental systems and to ensure adequate digital cybersecurity
A global dialogue on human capital and society to revisit the notion of work and well-being and to move away from consumption and materialism to a more humanistic focus.
A global dialogue on institutional reform to rethink the global institutional frameworks that emerged in the 20th century and adapt them to ensure relevancy for the new political, economic and social context
Top political leaders taking part are: Ueli Maurer, President of the Swiss Confederation 2019 and Federal Councillor of Finance of Switzerland; Shinzo Abe, Prime Minister of Japan; Jair Bolsonaro, President of Brazil; Angela Merkel, Federal Chancellor of Germany; Wang Qishan, Vice-President of the People's Republic of China; Giuseppe Conte, Prime Minister of Italy; Pedro Sanchez, Prime Minister of Spain; Barham Salih, President of Iraq; Mohammad Ashraf Ghani, President of the Islamic Republic of Afghanistan; Sebastian Kurz, Federal Chancellor of Austria; Ivan Duque, President of Colombia; Abiy Ahmed, Prime Minster of Ethiopia; Leo Varadkar, Taoiseach of the Republic of Ireland; Benjamin Netanyahu, Prime Minister of Israel; Faiez Al Serrag, Prime Minister of Libya; Mark Rutte, Prime Minister of the Netherlands; Jacinda Ardem, Prime Minister of New Zealand; Erna Solberg, Prime Minister of Norway; Rami Hamdallah, Prime Minister of the Palestinian National Authority; Martin Alberto Vizcarra Cornejo, President of Peru; Paul Kagame, President of Rwanda; Cyril M. Ramaphosa, Prime Minister of South Africa; Yoweri Kaguta Museveni, President of Uganda; Nguyen Xuan Phuc, Prime Minister of Viet Nam; and Emmerson Mnangagwa, President of Zimbabwe.
Leaders from International Organizations include: Antonio Guterres, Secretary-General, United Nations; Michelle Bachelet, UN High Commissioner for Human Rights; Patricia Espinosa Cantellano, Executive Secretary, United Nations Framework Convention on Climate Change (UNFCCC); Kristalina Georgieva, Chief Executive Officer, World Bank; Filippo Grandi, United Nations High Commissioner for Refugees; Roberto Azevedo, Director-General, World Trade Organization (WTO); Angel Gurría, Secretary-General, Organisation for Economic Co-operation and Development (OECD); Christine Lagarde, Managing Director, International Monetary Fund (IMF); and Jens Stoltenberg, Secretary-General, North Atlantic Treaty Organization (NATO).
Leaders from civil society are: Yasunobu Aihara, General Secretary, Japanese Trade Union Confederation (Jtuc-Rengo); Sharan Burrow, General Secretary, International Trade Union Confederation (ITUC); Winnie Byanyima, Executive Director, Oxfam International; Jennifer Morgan, Executive Director, Greenpeace International; Denis Mukwege, Founder, Panzi Foundation, 2018 Nobel Peace Laureate; Kenneth Roth, Executive Director, Human Rights Watch; Marco Lambertini, Director-General, WWF International; Delia Ferreira Rubio, Chair, Transparency International; Maria Ressa, Chief Executive Officer and Executive Editor, Rappler.com; Elizabeth H. Shuler, Secretary-Treasurer and Chief Financial Officer, American Federation of Labor and Congress of Industrial Organizations (AFL-CIO); Peter Sands, Executive Director, The Global Fund to Fight AIDS, Tuberculosis and Malaria (GF); Debbie Stothard, Secretary-General International Federation for Human Rights (FIDH); and Luca Visentini, General Secretary, European Trade Union Confederation (ETUC).
Greenpeace Africa reacts to DRC President's decision to suspend illegal logging concessions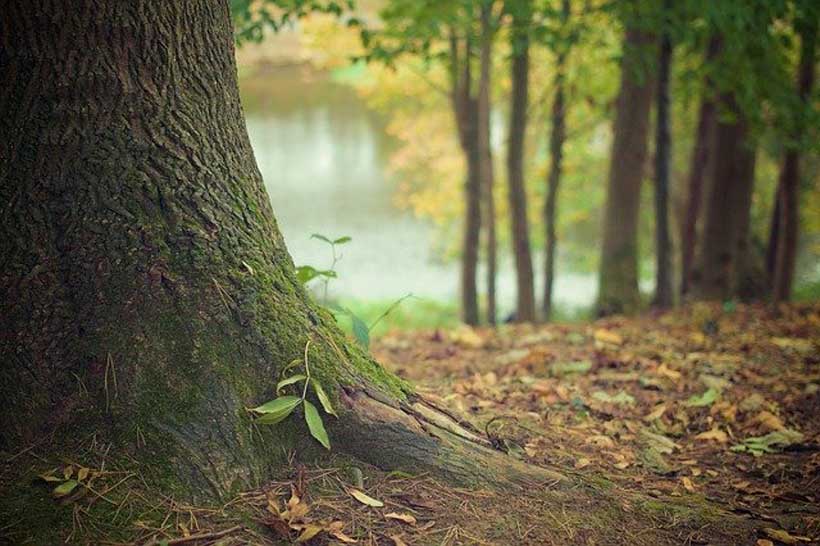 The President of the Democratic Republic of Congo (DRC), Félix Tshisekedi, ordered on Friday, October 15th, the suspension of all dubious logging concessions, including the 6 granted in September 2020. Greenpeace Africa, one of the civil society organizations that denounced these concessions, applauds the decision taken by the Head of State and encourages him to remain vigilant and ensure its effective execution by Deputy Prime Minister Ms. Eve Bazaiba.
Greenpeace Africa reiterates its call for maintaining the moratorium on new industrial logging concessions to prevent a human rights and climate catastrophe. This logging sector, characterized by bad governance, favors corruption and remains out of touch with the socio-economic needs of the Congolese people and the climate crisis we live in.
Irène Wabiwa Betoko, Head of the International Congo Basin Forest Project of Greenpeace: "The decision of H.E. President Tshisekedi against the illegal actions of former Minister Nyamugabo sends an important message to the Congolese people and their government. It is also a red light for the plans of Ms. Ève Bazaiba, current Minister of the Environment, to open a highway to deforestation by multinational logging companies through lifting the moratorium on new industrial concessions."
The President asks to "Suspend all questionable contracts pending the outcome of an audit and report them to the government at the next cabinet meeting." Greenpeace Africa maintains that the review of illegalities in the forest sector must be transparent, independent, and open to comments from civil society organizations.
Ms. Wabiwa adds that "Both the protection of the rights of Congolese peoples and the success of COP26 require that the moratorium on granting new forest titles be strengthened. We again call on President Tshisekedi to strengthen the 2005 presidential decree to extend the moratorium."
Ms. Wabiwa concludes that "instead of allowing new avenues of destruction, the DRC needs a permanent forest protection plan, taking into account the management by the local and indigenous populations who live there and depend on them for their survival."
Standards & Digital Transformation – Good Governance in a Digital Age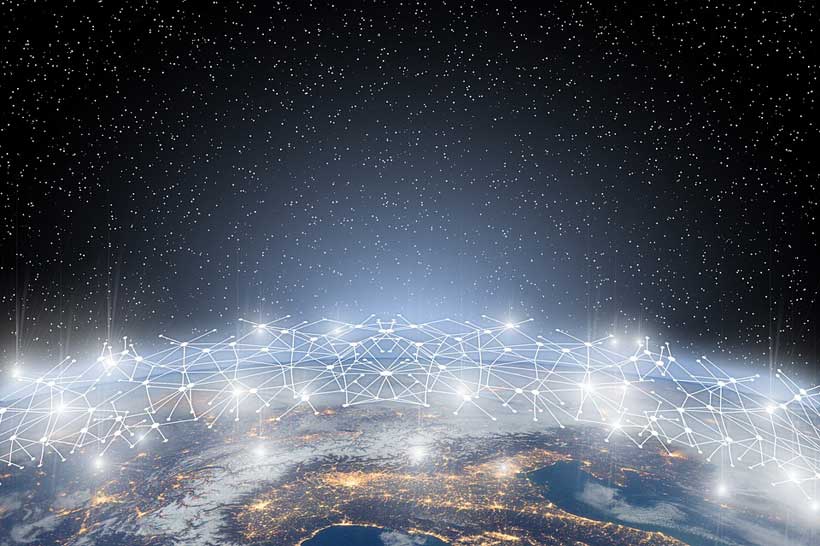 In celebration of World Standards Day 2021, celebrated on 14 October every year, the United Nations Industrial Development Organization (UNIDO) is pleased to announce the launch of a brochure, "Standards and Digital Transformation: Good Governance in the Digital Age".
In the spirit of this year's World Standards Day theme "Shared Vision for a Better World", the brochure provides insights into the key drivers of the digital transformation and its implications for sustainable development, particularly people, prosperity and planet. Noting the rapid pace of change of the digital transformation, with the COVID-19 pandemic serving as an unanticipated accelerator, the brochure highlights the role of standards in digital transformation governance. It further considers the principles necessary for guiding the collaborative development of standards in the digital technology landscape to ensure that the technologies remain human-centered and aligned to the goals of sustainability.
This year's World Standards Day theme highlights the Sustainable Development Goals (SDGs) representing a shared vision for peace and prosperity, for people and planet. Every SDG is a call for action, but we can only get there if we work together, and international standards offer practical solutions we can all stand behind.
This brochure is a summary of a publication set to be released in November 2021.
Download it here.
UN: Paraguay violated indigenous rights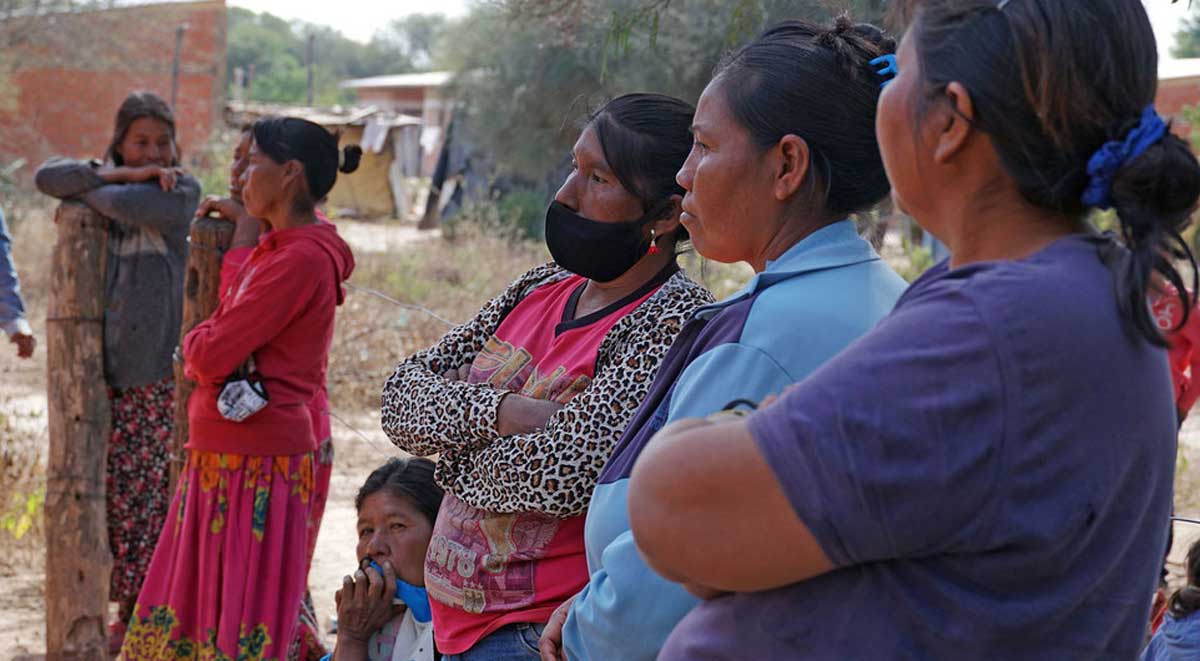 Paraguay's failure to prevent the toxic contamination of indigenous people's traditional lands by commercial farming violates their rights and their sense of "home", the UN Human Rights Committee said in a landmark ruling on Wednesday.
The Committee, which is made up of 18 independent experts from across the world, monitors countries' adherence to the International Covenant on Civil and Political Rights.
Lands represent 'home'
The decision on Paraguay (in Spanish) marked the first time it has affirmed that for indigenous people, "home" should be understood in the context of their special relationship with their territories, including their livestock, crops and way of life.
"For indigenous peoples, their lands represent their home, culture and community. Serious environmental damages have severe impacts on indigenous people's family life, tradition, identity and even lead to the disappearance of their community. It dramatically harms the existence of the culture of the group as a whole," said Committee member Hélène Tigroudja. 
The decision stems from a complaint filed more than a decade ago on behalf of some 201 Ava Guarani people of the Campo Agua'e indigenous community, located in Curuguaty district in eastern Paraguay.
The area where they live is surrounded by large commercial farms which produce genetically modified soybeans through fumigation, a process which involves the use of banned pesticides.
Traditional life affected
Fumigation occurred continuously for more than 10 years and affected the indigenous community's whole way of life, including killing livestock, contaminating waterways and harming people's health.
The damage also had severe intangible repercussions, according to the UN committee. The disappearance of natural resources needed for hunting, fishing and foraging resulted in the loss of traditional knowledge. For example, ceremonial baptisms no longer take place as necessary materials no longer exist.
"By halting such ceremonies, children are denied a rite crucial to strengthening their cultural identity," the Committee said.  "Most alarmingly, the indigenous community structure is being eroded and disintegrated as families are forced to leave their land." 
Toxic exposure
The indigenous community brought the case to the Human Rights Committee after a lengthy and unsatisfactory administrative and judicial process in Paraguay's courts.
"More than 12 years after the victims filed their criminal complaint regarding the fumigation with toxic agrochemicals, to which they have continued to be exposed throughout this period, the investigations have not progressed in any meaningful way and the State party has not justified the delay," the Committee said in its decision.
Recommendations, reparations
Members found Paraguay did not adequately monitor the fumigation and failed to prevent contamination, adding "this failure in its duty to provide protection made it possible for the large-scale, illegal fumigation to continue for many years, destroying all components of the indigenous people's family life and home."
The Committee recommended that Paraguay complete the criminal and administrative proceedings against all parties responsible and make full reparation to the victims.
The authorities are also urged to take all necessary measures, in close consultation with the indigenous community, to repair the environmental damage, and to work to prevent similar violations from occurring in the future.