Making Globalization Work: Climate, Inclusiveness and International Governance Top Agenda of the WEF 2019
The World Economic Forum Annual Meeting 2019 will take place on 22-25 January in Davos-Klosters, Switzerland. The meeting brings together more than 3,000 leaders from business, government, civil society, academia, arts and culture, and media, as well as the foremost experts and young leaders from all over the world.
Convening under the theme, Globalization 4.0: Shaping a Global Architecture in the Age of the Fourth Industrial Revolution, the purpose of the meeting is to identify new models for peace, inclusiveness and sustainability to suit a world where further global integration is inevitable and where existing models of global governance struggle to foster concerted action among the world's powers.
"This fourth wave of globalization needs to be human-centred, inclusive and sustainable. We are entering a period of profound global instability brought on by the technological disruption of the Fourth Industrial Revolution and the realignment of geo-economics and geopolitical forces. We need principals from all stakeholder groups in Davos to summon the imagination and commitment necessary to tackle it," said Klaus Schwab, Founder and Executive Chairman of the World Economic Forum.
The programme of this year's Annual Meeting expands on the theme in depth and breadth across more than 350 sessions, nearly half of them webcast. Sessions are organized in a series of global dialogues:
A global dialogue on geopolitics in a multiconceptual world to enable candid and constructive discussion on how to drive future cooperation along with a global dialogue on peace and
A global dialogue on the future of the economy to better reflect the structural changes inherent in the Fourth Industrial Revolution, and achieve sustainable growth and long-term societal well-being
A global dialogue on industry systems and technology policy to define the principles for new and emerging technologies to ensure that they are underpinned by a values-based framework
A global dialogue on risk resilience to promote systems thinking to radically improve our collective management of the key environmental systems and to ensure adequate digital cybersecurity
A global dialogue on human capital and society to revisit the notion of work and well-being and to move away from consumption and materialism to a more humanistic focus.
A global dialogue on institutional reform to rethink the global institutional frameworks that emerged in the 20th century and adapt them to ensure relevancy for the new political, economic and social context
Top political leaders taking part are: Ueli Maurer, President of the Swiss Confederation 2019 and Federal Councillor of Finance of Switzerland; Shinzo Abe, Prime Minister of Japan; Jair Bolsonaro, President of Brazil; Angela Merkel, Federal Chancellor of Germany; Wang Qishan, Vice-President of the People's Republic of China; Giuseppe Conte, Prime Minister of Italy; Pedro Sanchez, Prime Minister of Spain; Barham Salih, President of Iraq; Mohammad Ashraf Ghani, President of the Islamic Republic of Afghanistan; Sebastian Kurz, Federal Chancellor of Austria; Ivan Duque, President of Colombia; Abiy Ahmed, Prime Minster of Ethiopia; Leo Varadkar, Taoiseach of the Republic of Ireland; Benjamin Netanyahu, Prime Minister of Israel; Faiez Al Serrag, Prime Minister of Libya; Mark Rutte, Prime Minister of the Netherlands; Jacinda Ardem, Prime Minister of New Zealand; Erna Solberg, Prime Minister of Norway; Rami Hamdallah, Prime Minister of the Palestinian National Authority; Martin Alberto Vizcarra Cornejo, President of Peru; Paul Kagame, President of Rwanda; Cyril M. Ramaphosa, Prime Minister of South Africa; Yoweri Kaguta Museveni, President of Uganda; Nguyen Xuan Phuc, Prime Minister of Viet Nam; and Emmerson Mnangagwa, President of Zimbabwe.
Leaders from International Organizations include: Antonio Guterres, Secretary-General, United Nations; Michelle Bachelet, UN High Commissioner for Human Rights; Patricia Espinosa Cantellano, Executive Secretary, United Nations Framework Convention on Climate Change (UNFCCC); Kristalina Georgieva, Chief Executive Officer, World Bank; Filippo Grandi, United Nations High Commissioner for Refugees; Roberto Azevedo, Director-General, World Trade Organization (WTO); Angel Gurría, Secretary-General, Organisation for Economic Co-operation and Development (OECD); Christine Lagarde, Managing Director, International Monetary Fund (IMF); and Jens Stoltenberg, Secretary-General, North Atlantic Treaty Organization (NATO).
Leaders from civil society are: Yasunobu Aihara, General Secretary, Japanese Trade Union Confederation (Jtuc-Rengo); Sharan Burrow, General Secretary, International Trade Union Confederation (ITUC); Winnie Byanyima, Executive Director, Oxfam International; Jennifer Morgan, Executive Director, Greenpeace International; Denis Mukwege, Founder, Panzi Foundation, 2018 Nobel Peace Laureate; Kenneth Roth, Executive Director, Human Rights Watch; Marco Lambertini, Director-General, WWF International; Delia Ferreira Rubio, Chair, Transparency International; Maria Ressa, Chief Executive Officer and Executive Editor, Rappler.com; Elizabeth H. Shuler, Secretary-Treasurer and Chief Financial Officer, American Federation of Labor and Congress of Industrial Organizations (AFL-CIO); Peter Sands, Executive Director, The Global Fund to Fight AIDS, Tuberculosis and Malaria (GF); Debbie Stothard, Secretary-General International Federation for Human Rights (FIDH); and Luca Visentini, General Secretary, European Trade Union Confederation (ETUC).
Delta variant, a warning the COVID-19 virus is getting 'fitter and faster'
Cases and deaths resulting from COVID-19 continue to climb worldwide, mostly fuelled by the highly transmissible Delta variant, which has spread to 132 countries, said the head of the World Health Organization (WHO) on Friday.
Almost 4 million cases worldwide were reported last week to WHO and the agency expects the total number of cases to pass 200 million, in the next two weeks.
"And we know this is an underestimate", underscored Director-General Tedros Adhanom Gebreyesus during his regular COVID-19 briefing.
Infections have increased in every region of the world, with some even reaching 80 per cent more in the past month. In Africa, deaths have increased by 80 per cent over the same period, the official warned.
Overwhelmed
Tedros blamed the rise of cases on increased social mixing and mobility, the inconsistent use of public health and social measures, and inequitable vaccine use. He said "hard-won gains" are in jeopardy or being lost, and health systems in many countries are increasingly overwhelmed.
"WHO has warned that the COVID-19 virus has been changing since it was first reported, and it continues to change. So far, four variants of concern have emerged, and there will be more as long as the virus continues to spread", he underscored.
A higher viral load
Lead WHO epidemiologist and COVID-19 technical lead, Dr. Maria Van Kerkhove, explained that the Delta variant has certain mutations that allow the virus to adhere to human cells more easily and that experts are also seeing a higher viral load in individuals infected.
She called Delta "dangerous and the most transmissible SARS-CoV-2 virus to date".
"There are some laboratory studies that suggest that there's increase replication in some of the modelled human airway systems", she added.
In terms of severity, Dr. Van Kerkhove highlighted that there has been an increase in hospitalizations in certain countries affected by the variant, "but we haven't yet seen an increase in mortality".
The WHO expert reminded that although there is some data that suggest that people vaccinated can get infected and transmit the variant, the likelihood is much reduced after the second dose has been administered and reached full effectiveness.
She also clarified that Delta is not specifically targeting children as some reports have suggested, but warned that as long as the variants are circulating, they will infect anybody that is not taking proper precautions.
Continuing to evolve
"It's in the virus's interests to evolve, viruses are not alive they don't have a brain to think through this, but they become more fit the more they circulate, so the virus will likely become even more transmissible because this is what viruses do, they evolve they change overtime", Dr. Van Kerkhove warned, echoing Tedros' remarks.
"We have to do what we can to drive it down", she added, reminding that public health and social measures do work against the Delta variant, and that the vaccines do prevent disease and death.
Dr. Michael Ryan, Executive Director of WHO Health Emergencies, said that even with the virus getting "faster and fitter" the gameplan does not change, but It needs to be implemented more efficiently.
"Delta is a warning that this virus is evolving, but it is also a call to action before more dangerous variants emerge", he said.
Shots for Africa
Last month, the WHO chief announced the setting up of a technology transfer hub for mRNA vaccines In South Africa as part of WHO's efforts to scale up production of vaccines and their distribution in Africa.
"Today we have taken another step forward, with a letter of intent that sets out the terms of collaboration signed by the partners in the hub: WHO; the Medicines Patent Pool; Afrigen Biologics; the Biologicals and Vaccines Institute of Southern Africa; the South African Medical Research Council and the Africa Centres for Disease Control and Prevention", Tedros explained.
He added that WHO's goal remains to aid every country in vaccinating at least 10% of its population by the end of September, at least 40% by the end of this year, and 70% by the middle of next year.
"We are a long way off achieving those targets. So far, just over half of countries have fully vaccinated 10% of their population, less than a quarter of countries have vaccinated 40%, and only 3 countries have vaccinated 70%", Tedros warned.
The WHO head reminded that the global distribution of vaccines remains unjust, despite expert warnings and appeals, and said that all regions remain at risk, "none more so, than Africa".
"On current trends, nearly 70% of African countries will not reach the 10% vaccination target by the end of September", he cautioned.
New tool to fight Delta
Tedros also announced that on response to the Delta surge, the WHO's Access to COVID-19 Tools Accelerator is launching the Rapid ACT-Accelerator Delta Response, or RADAR, and issuing an urgent call for 7.7 billion U.S. dollars for tests, treatments and vaccines.
Investing in Key Sectors to Help Nigeriens Recover From the Health and Security Crises
The Covid-19 pandemic crisis and the security situation continue to undermine the Nigerien economy, wiping out years of hard-won gains in poverty reduction. A number of fiscal policy options are, however, available to help the country enhance public expenditure efficiency and increase its GDP by up to 2%. These are the findings of the World Bank's latest economic and poverty update for Niger published today.
The report titled "Maximizing Public Expenditure Efficiency for Rebuilding Better" analyzes the impact of the health and security crises on Niger's economy. The economy grew by 5.9% in 2019, but slowed to 3.6% in 2020, as a result of the combined impact of these crises. This sharp downturn increased poverty levels and pushed an additional 400,000 people into extreme poverty.
"Nigeriens have been hard hit by the volatile security situation and these long months in the pandemic, with hundreds of thousands of children being kept out of school and deprived of proper health care, which will adversely affect their future," notes Joelle Dehasse, World Bank Country Manager for Niger. "Turning this situation around will require massive and effective investments in human capital over the next few years."
The report notes that these investments must be accompanied by bold structural and sectoral reforms aimed, among other things, at mobilizing more domestic resources, modernizing the administration, including the civil service, and promoting sound, prudent, and transparent government spending.
The projections for 2021 are nevertheless positive and economic growth is expected to rebound to 5.5%, driven by the reopening of the border with Nigeria, the resumption of large investment projects, and the normalization of several supply chains. However, these projections remain subject to the duration of the pandemic and the availability of vaccines, as well as to climate hazards and their impact on agricultural production and livelihoods.
"The government of Niger has made tremendous progress in recent years in managing its public finances, giving high priority to social spending," says Paolo Di Lorenzo, World Bank Senior Economist and co-author of the report. "However, public expenditure pressures remain high, partly due to the deteriorating security situation. Against this backdrop, the authorities should take further steps to improve domestic resource mobilization and public spending efficiency."
The report's authors recommend reprioritization across a number of key sectors in order to ensure Niger's strong economic rebound. These recommendations aim to redirect government revenues to basic social services and essential public infrastructure in order to maximize growth opportunities and social welfare. "Implementing the recommendations in the education sector will help improve spending and reallocate resources within the sector," says Blaise Ehowe Nguem, Country Economist for Niger. "This will improve the quality of education, thereby reducing repetition and dropout rates."
Ensuring a More Inclusive Future for Indonesia through Digital Technologies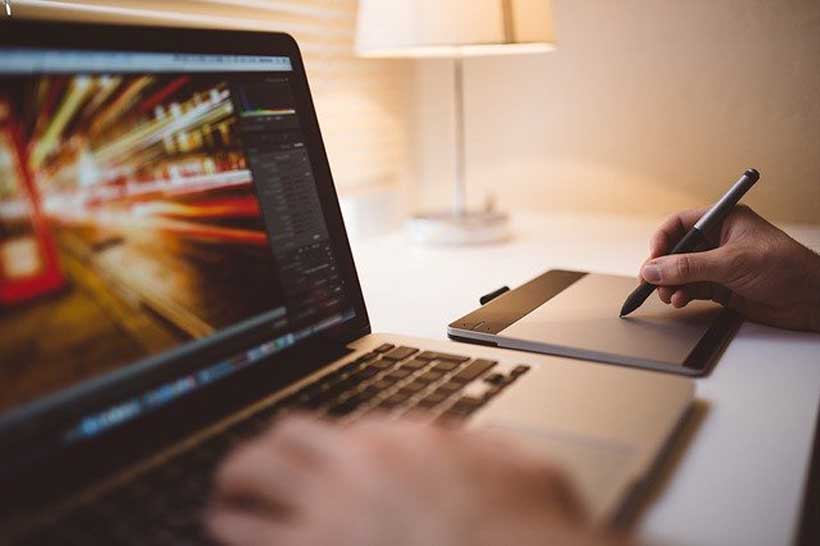 While Indonesia has one of the fastest growing digital economies in South East Asia, action is needed to ensure that all Indonesians, especially the most vulnerable, can access various digital technologies and services and realize the benefits, according to a new World Bank report 'Beyond Unicorns: Harnessing Digital Technologies for Inclusion in Indonesia'.
Although the accelerated adoption of internet-enabled services during the pandemic is likely to boost the growth of the digital economy, the benefits of such development could be unequal.
"There are a whole host of opportunities to use digital technologies for promoting better healthcare delivery, and improving access among the underserved but these need to be built on a base of reliable and interoperable data systems," said Minister of Health of the Republic of Indonesia, Budi Gunadi Sadikin. "The pandemic has generated an unprecedented urgency to make this a reality and has also created a momentum to expedite adoption of digital technologies."
For Indonesia to leverage digital technologies for greater inclusion, the new report emphasizes three policy priorities. The first is to boost digital connectivity and universalize access to high quality internet through efforts such as improving clarity of regulations around the sharing of telecom infrastructure. The second priority is to ensure that the digital economy works for all. This can be supported by better logistics and greater investment in relevant skills for the digital era. The third priority is using digital technologies to provide better public services, improve the quality of citizen-and-state interactions, and build trust in the digital world.
Despite the progress in expanding internet over the past decade, the basic connectivity gap remains a major hurdle in Indonesia. Almost half of the adult population is still without access while the urban-rural connectivity divide has not narrowed. In 2019, 62 percent of Indonesian adults in urban areas were connected to the internet compared to 36 percent in rural areas, while it was 20 percent and 6 percent respectively in 2011. Indonesians in the top 10 percent of the income distribution were five times more likely to be connected than those in the bottom 10 percent.
"Addressing the digital divide goes beyond efforts to reduce the connectivity gap," said Satu Kahkonen, World Bank Country Director for Indonesia and Timor-Leste."It will be crucial to help citizens develop the skills to maximize digital opportunities, especially for better jobs. At the same time, it is equally important for the government to address the challenges related to regulations and business environment to enable firms to innovate and compete effectively."
The proportion of Indonesian adults with access to the internet has increased from 13 percent in 2011 to 51 percent in 2019. Indonesians who are connected to the internet are among the most engaged populations in the world spending as many as six hours a day online. In addition, a large segment of this population is ready to intensify their digital interactions with the government. However, fragmentation of data and an untapped potential of building a comprehensive digital ID framework off the existing ID system are some of the key challenges holding back the government from a broader digital transformation.
Digitally engaged Indonesians are now experiencing how technologies reshape their lives and commercial activities contributing to better consumer experience. However, the opportunities are often limited to a particular demographic group with relatively higher level of skills. Digital gig work is more remunerative than other forms of informal work but is concentrated among urban male workers predominantly in the transportation, storage, and communications sector.
The report recommends the development of a national digital ID framework to enable Indonesians to prove their identity securely online, including a law on personal data protection that is backed by an independent oversight body. It calls for a reorientation from a narrow focus on e-government to a more comprehensive national digital transformation agenda.