Making Globalization Work: Climate, Inclusiveness and International Governance Top Agenda of the WEF 2019
The World Economic Forum Annual Meeting 2019 will take place on 22-25 January in Davos-Klosters, Switzerland. The meeting brings together more than 3,000 leaders from business, government, civil society, academia, arts and culture, and media, as well as the foremost experts and young leaders from all over the world.
Convening under the theme, Globalization 4.0: Shaping a Global Architecture in the Age of the Fourth Industrial Revolution, the purpose of the meeting is to identify new models for peace, inclusiveness and sustainability to suit a world where further global integration is inevitable and where existing models of global governance struggle to foster concerted action among the world's powers.
"This fourth wave of globalization needs to be human-centred, inclusive and sustainable. We are entering a period of profound global instability brought on by the technological disruption of the Fourth Industrial Revolution and the realignment of geo-economics and geopolitical forces. We need principals from all stakeholder groups in Davos to summon the imagination and commitment necessary to tackle it," said Klaus Schwab, Founder and Executive Chairman of the World Economic Forum.
The programme of this year's Annual Meeting expands on the theme in depth and breadth across more than 350 sessions, nearly half of them webcast. Sessions are organized in a series of global dialogues:
A global dialogue on geopolitics in a multiconceptual world to enable candid and constructive discussion on how to drive future cooperation along with a global dialogue on peace and
A global dialogue on the future of the economy to better reflect the structural changes inherent in the Fourth Industrial Revolution, and achieve sustainable growth and long-term societal well-being
A global dialogue on industry systems and technology policy to define the principles for new and emerging technologies to ensure that they are underpinned by a values-based framework
A global dialogue on risk resilience to promote systems thinking to radically improve our collective management of the key environmental systems and to ensure adequate digital cybersecurity
A global dialogue on human capital and society to revisit the notion of work and well-being and to move away from consumption and materialism to a more humanistic focus.
A global dialogue on institutional reform to rethink the global institutional frameworks that emerged in the 20th century and adapt them to ensure relevancy for the new political, economic and social context
Top political leaders taking part are: Ueli Maurer, President of the Swiss Confederation 2019 and Federal Councillor of Finance of Switzerland; Shinzo Abe, Prime Minister of Japan; Jair Bolsonaro, President of Brazil; Angela Merkel, Federal Chancellor of Germany; Wang Qishan, Vice-President of the People's Republic of China; Giuseppe Conte, Prime Minister of Italy; Pedro Sanchez, Prime Minister of Spain; Barham Salih, President of Iraq; Mohammad Ashraf Ghani, President of the Islamic Republic of Afghanistan; Sebastian Kurz, Federal Chancellor of Austria; Ivan Duque, President of Colombia; Abiy Ahmed, Prime Minster of Ethiopia; Leo Varadkar, Taoiseach of the Republic of Ireland; Benjamin Netanyahu, Prime Minister of Israel; Faiez Al Serrag, Prime Minister of Libya; Mark Rutte, Prime Minister of the Netherlands; Jacinda Ardem, Prime Minister of New Zealand; Erna Solberg, Prime Minister of Norway; Rami Hamdallah, Prime Minister of the Palestinian National Authority; Martin Alberto Vizcarra Cornejo, President of Peru; Paul Kagame, President of Rwanda; Cyril M. Ramaphosa, Prime Minister of South Africa; Yoweri Kaguta Museveni, President of Uganda; Nguyen Xuan Phuc, Prime Minister of Viet Nam; and Emmerson Mnangagwa, President of Zimbabwe.
Leaders from International Organizations include: Antonio Guterres, Secretary-General, United Nations; Michelle Bachelet, UN High Commissioner for Human Rights; Patricia Espinosa Cantellano, Executive Secretary, United Nations Framework Convention on Climate Change (UNFCCC); Kristalina Georgieva, Chief Executive Officer, World Bank; Filippo Grandi, United Nations High Commissioner for Refugees; Roberto Azevedo, Director-General, World Trade Organization (WTO); Angel Gurría, Secretary-General, Organisation for Economic Co-operation and Development (OECD); Christine Lagarde, Managing Director, International Monetary Fund (IMF); and Jens Stoltenberg, Secretary-General, North Atlantic Treaty Organization (NATO).
Leaders from civil society are: Yasunobu Aihara, General Secretary, Japanese Trade Union Confederation (Jtuc-Rengo); Sharan Burrow, General Secretary, International Trade Union Confederation (ITUC); Winnie Byanyima, Executive Director, Oxfam International; Jennifer Morgan, Executive Director, Greenpeace International; Denis Mukwege, Founder, Panzi Foundation, 2018 Nobel Peace Laureate; Kenneth Roth, Executive Director, Human Rights Watch; Marco Lambertini, Director-General, WWF International; Delia Ferreira Rubio, Chair, Transparency International; Maria Ressa, Chief Executive Officer and Executive Editor, Rappler.com; Elizabeth H. Shuler, Secretary-Treasurer and Chief Financial Officer, American Federation of Labor and Congress of Industrial Organizations (AFL-CIO); Peter Sands, Executive Director, The Global Fund to Fight AIDS, Tuberculosis and Malaria (GF); Debbie Stothard, Secretary-General International Federation for Human Rights (FIDH); and Luca Visentini, General Secretary, European Trade Union Confederation (ETUC).
Deloitte Bolsters Cyber Threat Hunting Capabilities with Root9B Acquisition
Deloitte & Touche LLP announced today its acquisition of substantially all the assets of Root9B, LLC (R9B), a leading provider of advanced cyber threat hunting services and solutions. The deal will bolster Deloitte's existing Detect and Respond cyber client offering with R9B's deeply experienced cyber operations professionals and its award-winning threat-hunting and risk assessment solutions.
"Commercial and government entities contend with cyber adversaries who use incredibly sophisticated technology to penetrate legacy defenses and take advantage of expanding attack surfaces," said Deborah Golden, Deloitte Risk & Financial Advisory Cyber and Strategic Risk leader and principal, Deloitte & Touche LLP. "The addition of R9B's business will expand our complement of skilled cyber professionals and leading technologies, while also offering our clients an advantage against adversaries. Our newly combined powerful and innovative solutions for preventing, detecting and mitigating cyber threats are unlike anything we've seen available in today's market."
Beyond offering tailored managed services and solutions focused on cyber threat hunting/detection and response focusing on unique organizational needs, R9B also offers tech-enabled vulnerability assessment and penetration testing, defense forensics and incident response, as well as defensive security and hunt operator training.
With the addition of R9B's business, Deloitte's Cyber Detect and Respond offering will continue to help clients gain a leading edge in cyber defense, integrate fragmented security toolsets, achieve efficiencies in security operations programs, accelerate response time to potential threats and provide data-driven threat insights.
"Deloitte continually works to provide outstanding value to our clients," said John Peirson, Deloitte Risk & Financial Advisory CEO. "Adding R9B's business to our existing cyber practice is just one more way we're accelerating meaningful investments into the innovative approaches we offer our clients as they work to manage emerging threats."
R9B founder and CEO Eric Hipkins added, "Our shared commitment to our clients' missions and recognition of the importance of combining exceptional technology, people and processes to solve the most challenging security problems of our day makes joining Deloitte a logical next step in our story. At Deloitte, we'll be able to accelerate scaling and development of offerings we consider vital to proactive cyber threat hunting and remediation."
WEF Launches Coalition to Tackle Racism in the Workplace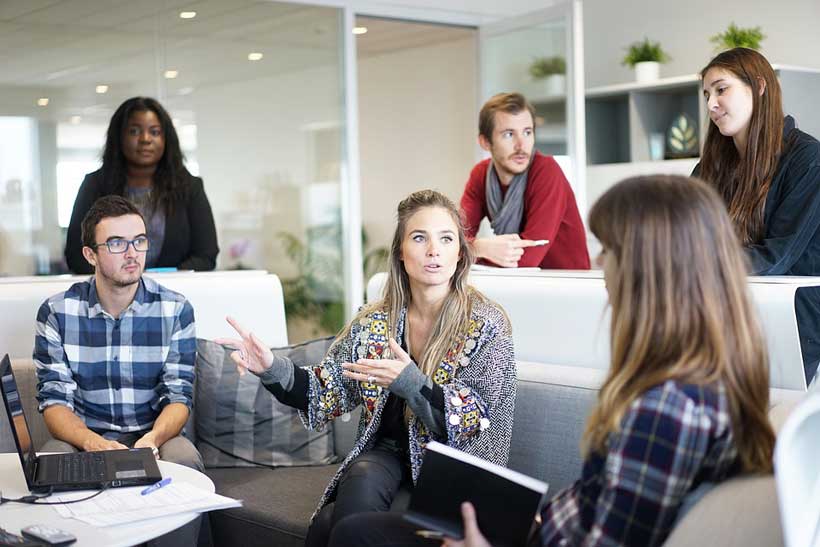 The World Economic Forum has today launched the Partnering for Racial Justice in Business initiative, which will see a coalition of organizations commit to building equitable and just workplaces for professionals with under-represented racial and ethnic identities.
The Partnering for Racial Justice in Business initiative has been designed to operationalize and coordinate commitments to eradicate racism in the workplace and set new global standards for racial equity in business. It also provides a platform for businesses to collectively advocate for inclusive policy change.
What action looks like
Three steps are required to join the initiative:
Racial and ethnic equity must be placed on the board's agenda
Companies must make at least one commitment towards racial and ethnic justice in their organizations
Companies must put a long-term strategy in place towards becoming an anti-racist organization
Examples of business commitments towards racial and ethnic justice range from allocating financial and human resources to racial justice work, setting representation goals for all seniority levels, and establishing mentorship programmes for racially and ethnically diverse employees.
One of the initiative's starting points will be Black inclusion and addressing anti-Blackness. A broad-brush approach to racism fails to grasp its effects on different under-represented groups. Anti-Black racism is historically one of the most pervasive forms of racism. As such, a targeted and specific approach to tackle it in the workplace is required. As the initiative evolves, it will seek to increase the visibility of racially and ethnically diverse leaders throughout industries, and expand its focus to include additional racial and ethnic groups.
"With just 1% of Fortune 500 companies led by Black chief executives, the need to tackle racial under-representation in business is urgent and obvious. To design racially and ethnically just workplaces, companies must confront racism at a systemic level, addressing not just the structural and social mechanics of their own organizations, but also the role they play in their communities and the economy at large. The Partnering for Racial Justice in Business initiative provides an effective platform for businesses to take individual and collective action towards racially and ethnically just workplaces," said Saadia Zahidi, Managing Director at the World Economic Forum.
The initiative originates from the World Economic Forum's New Economy and Society Platform, which is focused on building prosperous, inclusive and just economies and societies. In addition to its work on economic growth, revival and transformation, work, wages and job creation, and education, skills and learning, the Platform takes an integrated and holistic approach to diversity, equity, inclusion and social justice, and aims to tackle exclusion, bias and discrimination related to race, gender, ability, sexual orientation and all other forms of human diversity. It produces data, standards and insights, such as the Global Gender Gap Report and the Diversity, Equity and Inclusion 4.0 Toolkit, and drives or supports action initiatives, such as the Community of Chief Diversity and Inclusion Officers, The Valuable 500 – Closing the Disability Inclusion Gap, Hardwiring Gender Parity in the Future of Work, Closing the Gender Gap Country Accelerators, Partnership for Global LGBTI Equality and the Global Future Council on Equity and Social Justice.
Founding members
The founding members of the initiative are: A.P. Møller-Maersk, AlixPartners, AstraZeneca, Bank of America, BlackRock, Bloomberg, Boston Consulting Group, Bridgewater Associates, Centene, Cisco Systems, Cognizant, Dentsu International, Deutsche Bank, EY, Facebook, Google, H&M Group, Henry Schein, HP, Infosys, Ingka Group (IKEA), Jacobs Engineering Group, Jefferson Health, Johnson & Johnson, Kaiser Permanente, Kearney, LinkedIn, ManpowerGroup, Mastercard, Mayo Clinic, McKinsey & Company, Microsoft, Nestlé, PayPal, PepsiCo, Procter & Gamble, PwC, Salesforce, SAP, Standard Chartered Bank, Tata Consultancy Services, The Coca-Cola Company, Depository Trust & Clearing (DTCC), Thermo Fisher Scientific, Uber Technologies, Unilever, UPS and Willis Towers Watson.
"This initiative is an important step in helping accountable business leaders do more to change the foundational systems that interfere with achieving equity. Kaiser Permanente is taking bold actions within our organization to evolve and advance our equity, diversity and inclusion strategy, and we look forward to being part of this coalition, both to help its work and learn from others." — Greg A. Adams, Chairman and Chief Executive Officer, Kaiser Permanente
"At IKEA, we side with the many, and we believe that a better every day is also an equal every day. We are committed to create a fair and equal workplace for everyone, no matter their ethnicity, race or nationality. We see three main reasons: It is about fairness, it's about reflecting the diversity of our customer base to meet the dreams and needs of our customers in better ways. And finally, it opens up more and new opportunities to attract and recruit the best talents. By working together with the Forum and other businesses we hope to accelerate the pace and scale of change to create more fair and just workplaces and society." — Jesper Brodin, Chief Executive Officer, Ingka Group (IKEA)
"The new global standards established by Partnering for Racial Justice in Business come at a time of heightened global focus on racial injustice, underscored by a pandemic that has disproportionately affected Black and Latino communities in the United States, along with other marginalized communities worldwide. We believe companies – critical enablers of wealth creation and professional mobility – must play a leading role in building a more equitable future for all. And as an organization that exists to create economic opportunity for the entire global workforce, we are honoured to join this initiative." — Rosanna Durruthy, Global Head of Diversity, Inclusion, and Belonging, LinkedIn
"At P&G, we aspire to create a company and a world where equality and inclusion are achievable for all people. For us, this starts with ensuring equitable and inclusive workplaces, and drives the actions we take with our brands and business partners and throughout communities around the world. The Forum's Partnering for Racial Justice in Business initiative will help foster cross-sector collaboration towards this aspiration and enable P&G and many companies to accelerate progress faster than any of us could do alone, and we're proud to lend our support." — Shelly McNamara, Chief Equality and Inclusion Officer, Procter & Gamble
"In order to have an economy that works for everyone, we all have an obligation to address the inequalities that have existed for too long; that includes systemic racism. At Mastercard, we believe that our success comes by ensuring decency, well-being and inclusion are part of everything we do. Bringing together groups like this creates the potential for greater impact, accelerating our ability to learn from one another and deliver action at scale." — Michael Miebach, Chief Executive Officer, Mastercard
"As a global organization that runs with purpose, we will only have done our jobs if we create opportunities for every employee to flourish and for social justice to prevail. We must understand the role we play, the things we can do better, and the actions we can take to ensure equality for all. Let our work together be a shining example of the change we are advocating." — Judith Williams, Head of People Sustainability and Chief Diversity and Inclusion Officer, SAP
Pandemic will not end for anyone, 'until it ends for everyone'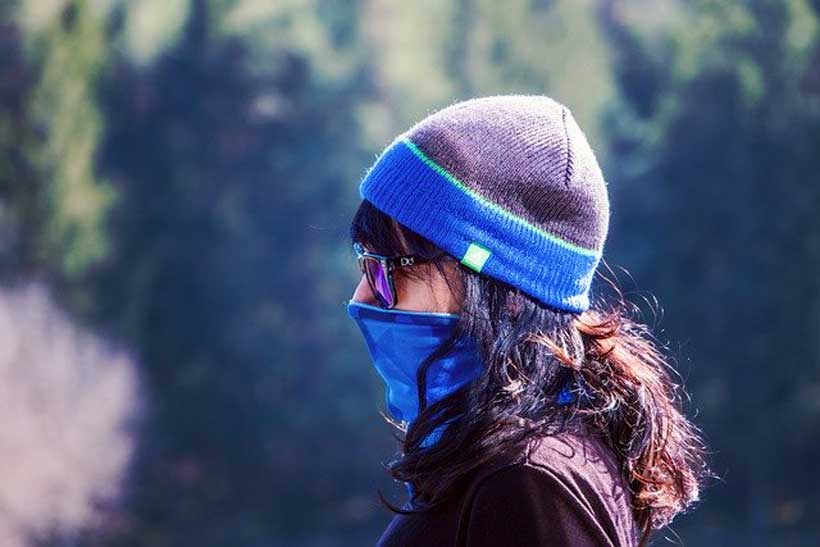 The COVID-19 pandemic "will not end for anyone, until it ends for everyone", an independent UN human rights expert said on Friday, advocating for an equitable and globally-coordinated vaccine distribution programme.
"The virus can still travel from the vastly unvaccinated massive population of the Global South to the Global North, including in its increasingly mutating forms", Obiora Okafor, UN Special Rapporteur on human rights and international solidarity, said in a statement.
He explained that with mutations constantly evolving, only inoculating rich countries would likely "complicate or delay" the eradication of the virus.
Skewed vaccine delivery
The last few weeks of 2020 witnessed the approval of several COVID-19 vaccines by regulators in various countries, "offering much hope to billions of people worldwide", according to the UN expert.
And while several States, mostly in the north, have already secured large quantities of vaccine and have begun inoculation campaigns, this has not been the case for most of the Global South, where close to 90 per cent of the world's population lives.
"The world, therefore, faces a sharp and highly problematic vaccine-divide in which the much richer Global North States, which host a very small percentage of the global population, have so far cornered the vast majority of available COVID-19 vaccines, leaving the bulk of the world's population with almost no access to these medicines", Mr. Okafor said.
"A globally coordinated vaccine distribution programme is highly preferable to the individualized approaches adopted by all-too-many of the richer States", Mr. Okafor said.
International vaccine solidarity
He said it was vital that States and non-State actors cooperate – such as through the COVID-19 Vaccine Global Access Facility (COVAX), which, led by the World Health Organization (WHO), is part of the Access to COVID-19 Tools (ACT) Accelerator – or risk a stalled recovery.
While noting that COVAX aims to fairly distribute two billion vaccine doses by the end of 2021, Mr. Okafor emphasized that "international vaccine solidarity" be favored over "international vaccine competition".
"Given the great urgency of ensuring for everyone, everywhere, as rapid and effective access to COVID-19 vaccines as possible, I, therefore, urge urgent and strong action by States and other actors toward a course correction", he said.
Click here for the names of the UN experts who endorsed the statement.
Fair access for migrants
Separately, UN independent experts González Morales and Tlaleng Mofokeng have urged States to ensure that migrants are also included in national COVID vaccination programmes, saying that global immunization access for everyone who needs them "is the only solution" to ending the pandemic.
This includes priority groups of vulnerable people "regardless of who they are" or their migration status, said the rights experts.
They also called on world leaders to refrain from discriminatory discourse that could lead to the exclusion of migrants in irregular situations from the global public health response.
Special Rapporteurs and independent experts are appointed by the Geneva-based UN Human Rights Council and are neither UN staff nor paid for their work.