Making Globalization Work: Climate, Inclusiveness and International Governance Top Agenda of the WEF 2019
The World Economic Forum Annual Meeting 2019 will take place on 22-25 January in Davos-Klosters, Switzerland. The meeting brings together more than 3,000 leaders from business, government, civil society, academia, arts and culture, and media, as well as the foremost experts and young leaders from all over the world.
Convening under the theme, Globalization 4.0: Shaping a Global Architecture in the Age of the Fourth Industrial Revolution, the purpose of the meeting is to identify new models for peace, inclusiveness and sustainability to suit a world where further global integration is inevitable and where existing models of global governance struggle to foster concerted action among the world's powers.
"This fourth wave of globalization needs to be human-centred, inclusive and sustainable. We are entering a period of profound global instability brought on by the technological disruption of the Fourth Industrial Revolution and the realignment of geo-economics and geopolitical forces. We need principals from all stakeholder groups in Davos to summon the imagination and commitment necessary to tackle it," said Klaus Schwab, Founder and Executive Chairman of the World Economic Forum.
The programme of this year's Annual Meeting expands on the theme in depth and breadth across more than 350 sessions, nearly half of them webcast. Sessions are organized in a series of global dialogues:
A global dialogue on geopolitics in a multiconceptual world to enable candid and constructive discussion on how to drive future cooperation along with a global dialogue on peace and
A global dialogue on the future of the economy to better reflect the structural changes inherent in the Fourth Industrial Revolution, and achieve sustainable growth and long-term societal well-being
A global dialogue on industry systems and technology policy to define the principles for new and emerging technologies to ensure that they are underpinned by a values-based framework
A global dialogue on risk resilience to promote systems thinking to radically improve our collective management of the key environmental systems and to ensure adequate digital cybersecurity
A global dialogue on human capital and society to revisit the notion of work and well-being and to move away from consumption and materialism to a more humanistic focus.
A global dialogue on institutional reform to rethink the global institutional frameworks that emerged in the 20th century and adapt them to ensure relevancy for the new political, economic and social context
Top political leaders taking part are: Ueli Maurer, President of the Swiss Confederation 2019 and Federal Councillor of Finance of Switzerland; Shinzo Abe, Prime Minister of Japan; Jair Bolsonaro, President of Brazil; Angela Merkel, Federal Chancellor of Germany; Wang Qishan, Vice-President of the People's Republic of China; Giuseppe Conte, Prime Minister of Italy; Pedro Sanchez, Prime Minister of Spain; Barham Salih, President of Iraq; Mohammad Ashraf Ghani, President of the Islamic Republic of Afghanistan; Sebastian Kurz, Federal Chancellor of Austria; Ivan Duque, President of Colombia; Abiy Ahmed, Prime Minster of Ethiopia; Leo Varadkar, Taoiseach of the Republic of Ireland; Benjamin Netanyahu, Prime Minister of Israel; Faiez Al Serrag, Prime Minister of Libya; Mark Rutte, Prime Minister of the Netherlands; Jacinda Ardem, Prime Minister of New Zealand; Erna Solberg, Prime Minister of Norway; Rami Hamdallah, Prime Minister of the Palestinian National Authority; Martin Alberto Vizcarra Cornejo, President of Peru; Paul Kagame, President of Rwanda; Cyril M. Ramaphosa, Prime Minister of South Africa; Yoweri Kaguta Museveni, President of Uganda; Nguyen Xuan Phuc, Prime Minister of Viet Nam; and Emmerson Mnangagwa, President of Zimbabwe.
Leaders from International Organizations include: Antonio Guterres, Secretary-General, United Nations; Michelle Bachelet, UN High Commissioner for Human Rights; Patricia Espinosa Cantellano, Executive Secretary, United Nations Framework Convention on Climate Change (UNFCCC); Kristalina Georgieva, Chief Executive Officer, World Bank; Filippo Grandi, United Nations High Commissioner for Refugees; Roberto Azevedo, Director-General, World Trade Organization (WTO); Angel Gurría, Secretary-General, Organisation for Economic Co-operation and Development (OECD); Christine Lagarde, Managing Director, International Monetary Fund (IMF); and Jens Stoltenberg, Secretary-General, North Atlantic Treaty Organization (NATO).
Leaders from civil society are: Yasunobu Aihara, General Secretary, Japanese Trade Union Confederation (Jtuc-Rengo); Sharan Burrow, General Secretary, International Trade Union Confederation (ITUC); Winnie Byanyima, Executive Director, Oxfam International; Jennifer Morgan, Executive Director, Greenpeace International; Denis Mukwege, Founder, Panzi Foundation, 2018 Nobel Peace Laureate; Kenneth Roth, Executive Director, Human Rights Watch; Marco Lambertini, Director-General, WWF International; Delia Ferreira Rubio, Chair, Transparency International; Maria Ressa, Chief Executive Officer and Executive Editor, Rappler.com; Elizabeth H. Shuler, Secretary-Treasurer and Chief Financial Officer, American Federation of Labor and Congress of Industrial Organizations (AFL-CIO); Peter Sands, Executive Director, The Global Fund to Fight AIDS, Tuberculosis and Malaria (GF); Debbie Stothard, Secretary-General International Federation for Human Rights (FIDH); and Luca Visentini, General Secretary, European Trade Union Confederation (ETUC).
Increasing Data Accessibility and Usability for Prosperous Nepal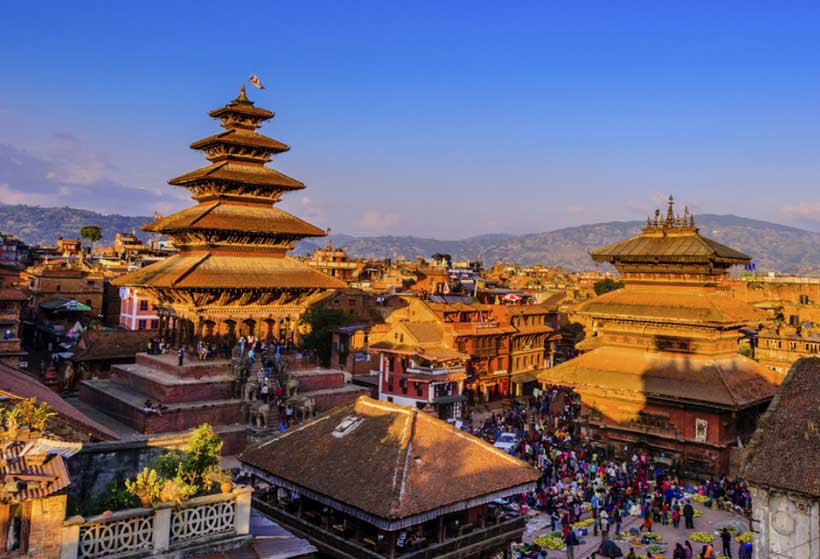 Over 75 Nepali professionals from the academia, media, and private and non-profit sectors successfully completed the first phase of the Nepal Data Literacy Program today.
The first of the three-phase data literacy program which began on 23 June provided 40 hours of classroom-based introductory lessons on data analysis, visualization and data-driven decision making and storytelling to participants.
An initiative of the World Bank's 'Partnership for Knowledge-based Poverty Reduction and Shared Prosperity Project' supported by DFID, the Nepal Data Literacy Program aims to sustainably transfer data literacy skills to Nepali professionals to strengthen their capacity to proactively engage in evidence-based policy making, increase data literacy of Nepalis, and support federalism in the country.
"Data literacy is an essential skill in today's data driven world, especially for Nepal as the country works towards implementing its development vision," stated Faris Hadad-Zervos, World Bank Country Manager for Nepal. "This presents a unique opportunity to build a consortium of data institutions from the public and private sectors and civil society to support evidence-based policymaking and innovations for the economic growth and wellbeing the people of Nepal."
The curriculum developed through this course has been published in an open source format to be adapted and used to increase data literacy capacity for groups of diverse backgrounds. With the completion of the training, the participants are expected to provide data literacy training to their colleagues within their organizations while representatives from the academia are expected to incorporate concepts from the data literacy program in their existing courses.
"I have been impressed to see participants' engagement at the program and to hear them voice their dedication toward engaging in evidence-based policy-making discourse. It was also really heartening to see the impact of the training on participants who came in quite nervous but went away much more confident in their ability to use data with new skills they had gained," reflected Craig Irwin, Statistics Advisor, DFID UK in Nepal.
The next two subsequent phases of the program scheduled for July to September of 2019 will cover intermediate lessons and guide participants in writing contextual analysis papers and blog posts to get hands-on experience with data-driven storytelling and decision making.
On the sidelines of the program, an interactive workshop on Open Government Data with officials from the Government of Nepal was also organized in Kathmandu on 26 June under this project in collaboration with the World Bank's Public Financial Management Multi-Donor Trust Fund. The workshop discussed the importance of Open Government Data in accelerating government priorities and increasing access to government data in Nepal, together with ideas to pilot initiatives to increase quality use of government data in the country.
"Open Government Data has enormous potential in Nepal, and I look forward to partnering with the World Bank to make our data publicly available in a user-friendly way so everyone can benefit more from our data," said Ramesh Siwakoti, Joint Financial Comptroller General.
Afghan returnees face economic difficulties, unemployment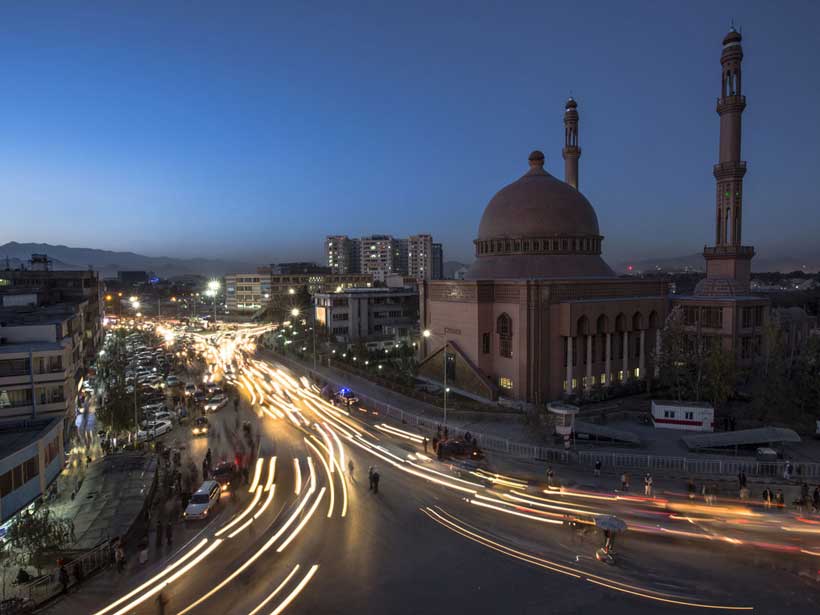 Afghan refugees who returned to Afghanistan between 2014 and 2017 tend to be worse off financially and face multiple economic difficulties compared to refugees who stayed in Pakistan, finds a new joint report by the World Bank and UNHCR in Afghanistan.
The report entitled "Living Conditions and Settlement Decisions of Recent Afghan Returnees" is the first joint report resulting from the collaboration between UNHCR Afghanistan and the World Bank. The report analyzes the living conditions of the large Afghan refugee population that returned from Pakistan between 2014 and 2017.
The report shows that despite high poverty and limited employment opportunities, most Afghans returned to their home provinces, with Kabul and Nangarhar provinces together hosting a third of all returnees. According to the report findings, Afghans living in their province of origin were more likely to be employed, benefitting from established social ties. Lower access to education and healthcare services are other challenges faced by returnees and host communities, the report highlights.
"The living conditions of Afghan returnees are extremely challenging and require deep and urgent attention," said Henry Kerali, World Bank Country Director for Afghanistan. "To understand the fundamental needs and challenges Afghan returnees face in their daily lives and to identify and agree on the best ways of addressing those challenges, access to accurate data and analysis is key. Our joint report with UNHCR helps increase coordination among partners and improve the work in support of Afghan returnees."
"In 2019, we are marking 40 years of Afghan displacement, and while several programs are in place to assist returnees and facilitate their sustainable reintegration in Afghanistan, much remains to be done," said UNHCR's Representative in Afghanistan, Caroline Van Buren. "The data and analysis in this report will be crucial to UNHCR and our partners, including the Government of Afghanistan, as we try to improve the way we support Afghan returnees."
The report assesses the existing challenges and identifies opportunities to further enhance returnees' sustainable reintegration within Afghanistan's socio-economic landscape. It recommends focusing on the voluntary and gradual repatriation of Afghan refugees as a long-term solution to forced displacement and encourages the Government of Afghanistan and its partners to put in place measures to facilitate the return in safety and dignity. The findings of the report will contribute to further expanding the close collaboration between UNHCR and the World Bank, including on projects that promote self-reliance and support the development of community infrastructure.
A New Boost for Fiscal Federalism in Nepal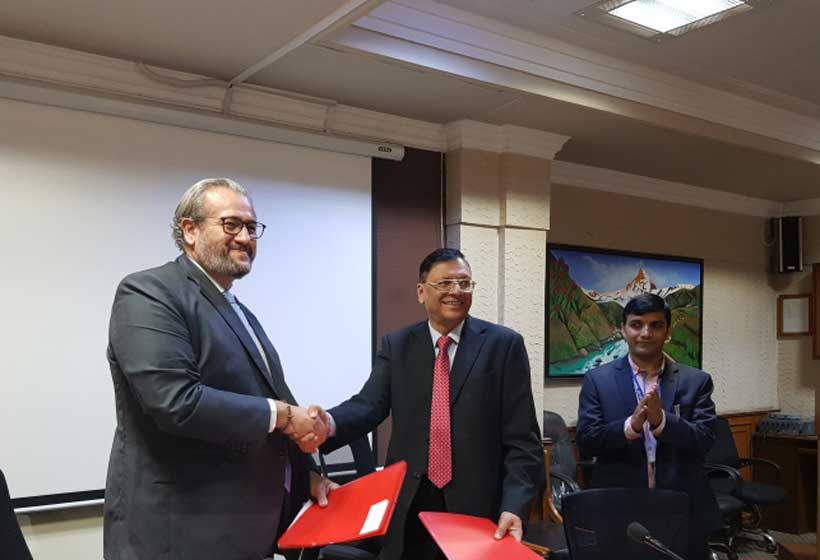 The World Bank has renewed support to the Government of Nepal to strengthen the country's efforts towards fiscal federalism and improving public financial management under the Second Programmatic Fiscal and Public Financial Management Development Policy Credit Project. The $100 million project is geared towards the accomplishment of reform actions coordinated by the Ministry of Finance which was built on reforms supported under the first Development Policy Credit project. The agreement was signed today at the Ministry of Finance by Secretary, Lal Shanker Ghimire and the World Bank Country Manager for Nepal, Faris H. Hadad-Zervos.
"We are thankful for the support of the World Bank and development partners in the ongoing and dynamic process of federalism in Nepal," stated Secretary Lal Shanker Ghimire. "Coordination and capacity are one of the primary pillars for the success of Nepal's three-tier government and it is important we build accountability with responsibility in our pursuance of the country's development objectives."
This project supports reforms to advance Nepal's federalism agenda, under two pillars. The first pillar supports measures to establish fiscal federalism through various legislations, policies and regulations. An umbrella legislation, enacted at the federal level, will guide budget execution and improve the accounting and financial reporting framework, and will form the basis of model laws to be adopted by local governments, to govern their budget processes.
The second pillar supports reforms to strengthen the policy framework for public financial management at the subnational levels. This will be achieved through legislation and regulations that govern the budget cycle and promotes transparency and accountability to citizens, guides preparation of the Medium-Term Expenditure Framework, strengthens expenditure control, and supports the development of a revenue collection system. These reforms also include gender responsive budgeting, and measures to address Nepal's vulnerability to climatic shocks and improve disaster risk management.
"Nepal's transition to a federal state is an ambitious agenda and the World Bank Group is committed to support the government in fulfilling this goal," stated Faris H. Hadad-Zervos, World Bank Country Manager for Nepal. "The sustainability of the proposed reforms under this budget support is a critical aspect. The partnership between the government and development partners will further enable strengthening of public institutions, inclusion and resilience as Nepal progresses with the federalism agenda."
This project builds on the reforms supported by the first Development Policy Credit to establish the legal frameworks to govern resource allocation across the three tiers of government and guide operations of local governments. It also supported measures to strengthen budget execution and public financial management systems at the federal level.
Nepal's transition to a federal state aims to bring services closer to the people and to increase the government's effectiveness in the delivery of social and infrastructure services.