Making Globalization Work: Climate, Inclusiveness and International Governance Top Agenda of the WEF 2019
The World Economic Forum Annual Meeting 2019 will take place on 22-25 January in Davos-Klosters, Switzerland. The meeting brings together more than 3,000 leaders from business, government, civil society, academia, arts and culture, and media, as well as the foremost experts and young leaders from all over the world.
Convening under the theme, Globalization 4.0: Shaping a Global Architecture in the Age of the Fourth Industrial Revolution, the purpose of the meeting is to identify new models for peace, inclusiveness and sustainability to suit a world where further global integration is inevitable and where existing models of global governance struggle to foster concerted action among the world's powers.
"This fourth wave of globalization needs to be human-centred, inclusive and sustainable. We are entering a period of profound global instability brought on by the technological disruption of the Fourth Industrial Revolution and the realignment of geo-economics and geopolitical forces. We need principals from all stakeholder groups in Davos to summon the imagination and commitment necessary to tackle it," said Klaus Schwab, Founder and Executive Chairman of the World Economic Forum.
The programme of this year's Annual Meeting expands on the theme in depth and breadth across more than 350 sessions, nearly half of them webcast. Sessions are organized in a series of global dialogues:
A global dialogue on geopolitics in a multiconceptual world to enable candid and constructive discussion on how to drive future cooperation along with a global dialogue on peace and
A global dialogue on the future of the economy to better reflect the structural changes inherent in the Fourth Industrial Revolution, and achieve sustainable growth and long-term societal well-being
A global dialogue on industry systems and technology policy to define the principles for new and emerging technologies to ensure that they are underpinned by a values-based framework
A global dialogue on risk resilience to promote systems thinking to radically improve our collective management of the key environmental systems and to ensure adequate digital cybersecurity
A global dialogue on human capital and society to revisit the notion of work and well-being and to move away from consumption and materialism to a more humanistic focus.
A global dialogue on institutional reform to rethink the global institutional frameworks that emerged in the 20th century and adapt them to ensure relevancy for the new political, economic and social context
Top political leaders taking part are: Ueli Maurer, President of the Swiss Confederation 2019 and Federal Councillor of Finance of Switzerland; Shinzo Abe, Prime Minister of Japan; Jair Bolsonaro, President of Brazil; Angela Merkel, Federal Chancellor of Germany; Wang Qishan, Vice-President of the People's Republic of China; Giuseppe Conte, Prime Minister of Italy; Pedro Sanchez, Prime Minister of Spain; Barham Salih, President of Iraq; Mohammad Ashraf Ghani, President of the Islamic Republic of Afghanistan; Sebastian Kurz, Federal Chancellor of Austria; Ivan Duque, President of Colombia; Abiy Ahmed, Prime Minster of Ethiopia; Leo Varadkar, Taoiseach of the Republic of Ireland; Benjamin Netanyahu, Prime Minister of Israel; Faiez Al Serrag, Prime Minister of Libya; Mark Rutte, Prime Minister of the Netherlands; Jacinda Ardem, Prime Minister of New Zealand; Erna Solberg, Prime Minister of Norway; Rami Hamdallah, Prime Minister of the Palestinian National Authority; Martin Alberto Vizcarra Cornejo, President of Peru; Paul Kagame, President of Rwanda; Cyril M. Ramaphosa, Prime Minister of South Africa; Yoweri Kaguta Museveni, President of Uganda; Nguyen Xuan Phuc, Prime Minister of Viet Nam; and Emmerson Mnangagwa, President of Zimbabwe.
Leaders from International Organizations include: Antonio Guterres, Secretary-General, United Nations; Michelle Bachelet, UN High Commissioner for Human Rights; Patricia Espinosa Cantellano, Executive Secretary, United Nations Framework Convention on Climate Change (UNFCCC); Kristalina Georgieva, Chief Executive Officer, World Bank; Filippo Grandi, United Nations High Commissioner for Refugees; Roberto Azevedo, Director-General, World Trade Organization (WTO); Angel Gurría, Secretary-General, Organisation for Economic Co-operation and Development (OECD); Christine Lagarde, Managing Director, International Monetary Fund (IMF); and Jens Stoltenberg, Secretary-General, North Atlantic Treaty Organization (NATO).
Leaders from civil society are: Yasunobu Aihara, General Secretary, Japanese Trade Union Confederation (Jtuc-Rengo); Sharan Burrow, General Secretary, International Trade Union Confederation (ITUC); Winnie Byanyima, Executive Director, Oxfam International; Jennifer Morgan, Executive Director, Greenpeace International; Denis Mukwege, Founder, Panzi Foundation, 2018 Nobel Peace Laureate; Kenneth Roth, Executive Director, Human Rights Watch; Marco Lambertini, Director-General, WWF International; Delia Ferreira Rubio, Chair, Transparency International; Maria Ressa, Chief Executive Officer and Executive Editor, Rappler.com; Elizabeth H. Shuler, Secretary-Treasurer and Chief Financial Officer, American Federation of Labor and Congress of Industrial Organizations (AFL-CIO); Peter Sands, Executive Director, The Global Fund to Fight AIDS, Tuberculosis and Malaria (GF); Debbie Stothard, Secretary-General International Federation for Human Rights (FIDH); and Luca Visentini, General Secretary, European Trade Union Confederation (ETUC).
Electric mobility could boost green jobs as part of the COVID-19 recovery in Latin America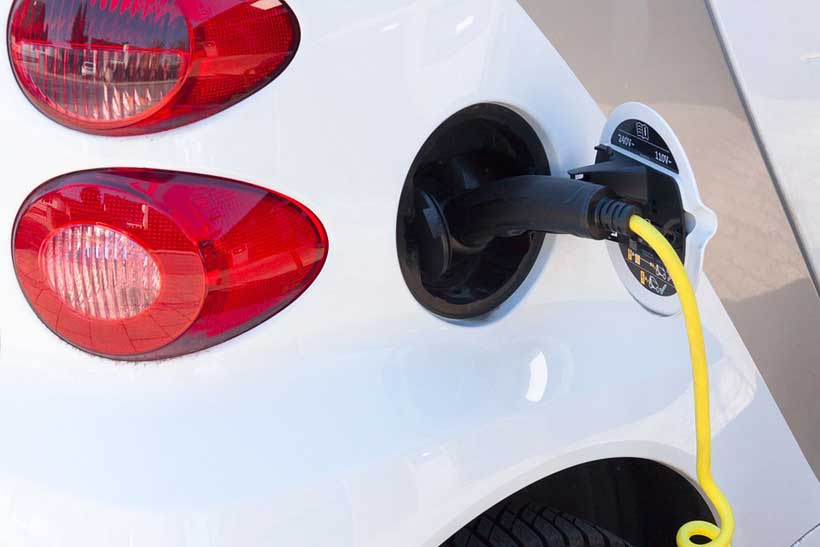 The transition to electric mobility could help Latin America and Caribbean countries to reduce emissions and fulfill their commitments under the Paris Agreement on climate change, while generating green jobs as part of their recovery plans from the COVID-19 crisis, according to a new study.
The United Nations Environment Programme (UNEP) report, "Electric Mobility 2019: Status and Opportunities for Regional Collaboration in Latin America and the Caribbean," analyzes the latest developments in 20 countries in the region and highlights the growing leadership of cities, companies, and civil associations in promoting new e-mobility technologies.
Though still a recent development, electrification of the public transport sector is happening at high speed in several countries in the region, says the study financed by the European Commission through the EUROCLIMA + Programme and the Spanish Agency for International Development Cooperation (AECID) and renewable energy company Acciona.
Chile stands outs with the largest fleet of electric buses in the region, with more than 400 units, while Colombia is expected to incorporate almost 500 electric buses in Bogotá, its capital. Other Colombian cities, like Cali and Medellín, have join Ecuador's Guayaquil and Brazil's Sao Paulo in introducing electric buses.
Increased efficiency, lower operation and maintenance costs of electric buses, as well as growing public concern around the impacts of road transport-related emissions on human health and the environment are the main drivers behind this transition in public transport, according to the study.
The transport sector is responsible for 15 per cent of greenhouse gas emissions in Latin America and the Caribbean and is one of the main drivers of poor air quality in cities, which causes more than 300,000 premature deaths a year in the Americas, according to the World Health Organization.
"In recent months we have seen a reduction of air pollution in cities in the region due to lockdowns to prevent the spread of COVID-19. But these improvements are only temporary. We must undertake a structural change so that our transportation systems contribute to the sustainability of our cities," says Leo Heileman, UNEP Regional Director in Latin America and the Caribbean.
The report calls on decision-makers to prioritize the electrification of public transport, especially when updating the old bus fleets that run through the large cities in the region. There is fear of a "technology lock-in" over the next 7 to 15 years if authorities choose to renew old fleets with new internal combustion vehicles that will continue to pollute the air and cause severe health damages.
Some countries are already paving the way to ensure a transition to sustainable transport. Chile, Colombia, Costa Rica, and Panamá have designed national strategies on electric mobility, while Argentina, Dominican Republic, México, Paraguay are finalizing their own plans, according to the report.
More than 6,000 new light-duty electric vehicles (EVs) were registered in Latin America and the Caribbean, between January 2016 and September 2019, according to the report. The need for charging infrastructure has boosted new ventures and services. For example, e-corridors, already running in Brazil, Chile, México, and Uruguay, allow users to extend the autonomy of their EVs by making use of public fast charging point networks.
Shared mobility businesses focusing on electric bicycles and skateboards are also being developed in at least nine countries in the region.
The development of electric vehicle charging infrastructure has the potential to foster new investments and jobs, which are key to COVID-19 recovery efforts in the region.
The report calls on governments to develop a clear medium- and long-term roadmap that provides legal certainty for private investment and highlights the role of sustainable mobility in power grid expansion plans, in line with climate commitments under the Paris Agreement.
The 2015 Agreement, signed to date by nearly 200 countries, aims to keep the global temperature rise well below 2 degrees Celsius above pre-industrial levels by the end of the century and to pursue efforts to limit the temperature increase even further to 1.5 degrees Celsius.
The report was produced with inputs from the Latin American Association for Sustainable Mobility (ALAMOS) and contributions from the Center for Urban Sustainability in Costa Rica.
ADB Becomes Observer for the Network for Greening the Financial System
The Asian Development Bank (ADB) joined the Central Banks and Supervisors Network for Greening the Financial System (NGFS) as an observer on 23 June.
NGFS, launched at the Paris One Planet Summit on 12 December 2017, is a group of central banks and supervisors willing to share best practices and contribute to the development of environment and climate risk management in the financial sector, while mobilizing mainstream finance to support the transition toward a sustainable economy.
"NGFS is a valuable network to share ADB's approaches and experience in addressing climate risk management in the financial sector," said ADB Chief Economist Yasuyuki Sawada. "We look forward to learning from and contributing to the network as we continue our pursuit of a more green and sustainable future."
"ADB's operational experience in implementing climate finance targets as well as its expertise in mobilizing innovative finance to support the transition of emerging Asian countries into sustainable economies will be of great value in supporting the work of NGFS," said NGFS Chair Frank Elderson.
ADB joins the ranks of the World Bank, the International Finance Corporation, the International Monetary Fund, and the Organisation for Economic Co-operation and Development as NGFS observers.
ADB's inclusion to the NGFS is aligned with the goals in its corporate strategy, the Strategy 2030, particularly in tackling climate change, building climate and disaster resilience, and enhancing environmental sustainability; fostering regional cooperation and integration; and strengthening governance and institutional capacity.
Member States need to do more to ensure the good functioning of the EU Single Market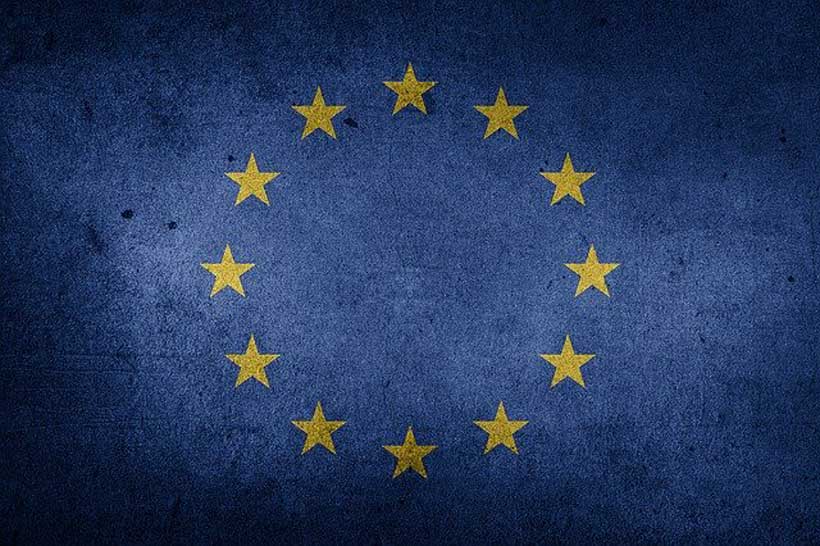 Commission is publishing the Single Market Scoreboard 2020, which shows that despite improvements in certain areas, Member States need to do more to ensure the proper functioning of the Single Market. As experienced during the coronavirus crisis, a well-functioning single market is crucial for ensuring the free movement of supplies across the EU and vital for the swift recovery of the EU economy. The results of this year's Scoreboard, which is available as an online tool, highlight the importance of the renewed focus on implementation and enforcement outlined by the Commission's Enforcement Action Plan adopted in March 2020. Above all, a fully functioning single market needs a partnership between the Commission and the Member States. The newly created Single Market Enforcement Task Force will be one of the key tools to foster such a collaborative approach between Commission and Member States.
The Single Market Scoreboard provides a detailed overview of how EU single market rules were applied in the European Economic Area (EEA) in 2019. It evaluates how Member States have performed as regards market openness, governance tools as well as in specific policy areas, based on a number of selected indicators. The findings are presented in the form of a "traffic light" chart, by attributing red (below average), yellow (average) and green (above average) cards.
In comparison to the previous year, this year's Scoreboard notes a steady situation in most Member States, but observes a small decline in overall performance. In total, the Scoreboard awarded 158 green cards (153 in 2018), 107 yellow cards (137 in 2018) and 59 red cards (59 in 2018). The best performing countries in 2019 were Latvia, Cyprus, Denmark, Estonia, Finland, and Slovakia, while least improvements were observed in Spain, Italy, France and Austria.
Other key findings of the 2020 Single Market Scoreboard include:
Uneven enforcement of single market rules: while Member States significantly improved the transposition of EU legislation, the number of infringement procedures has grown, partly due to incompletely or incorrectly transposed EU legislation. The Scoreboard notes a particular improvement in the enforcement of consumer-related legislation, thanks to the strong coordinating role of the European Commission and the European Consumer Centres Network.
Expanded administrative cooperation among Member States: the use of the Internal Market Information system (IMI), which supports Member States' administrative cooperation in 16 policy and legal areas, has increased by 52% and now covers 59 cross-border administrative procedures.
Steady increase in use of tools helping citizens and businesses benefit from the single market: the number of citizens using Your Europe information portal and the Your Europe Advice services has drastically increased (+48% for Your Europe with 35 million visits and +52% for Your Europe Advice with 35 thousand enquires). The caseload of SOLVIT, an informal problem-solving tool, increased by 4% overall.
More work needed in specific policy areas: further improvements are needed to ensure the free movement of professionals, especially to ensure more decisions recognising professional qualifications. The public procurement performance of Member States continues to be uneven, in particular as regards contracts awarded to single bidders.
Background
The Single Market Scoreboard is an online tool, which aims to monitor the performance of the Member States by using clear indicators, with the objective to improve the functioning of the Single Market.
In particular, the annual Single Market Scoreboard evaluates how Member States:
implement EU rules;
create open and integrated markets (e.g. public procurement, trade in goods and services);
handle administrative issues concerning foreign workers (e.g. professional qualifications);
cooperate and contribute to a number of EU-wide governance tools (e.g. Your Europe portal, SOLVIT, and EURES )
The Single Market Scoreboard evaluates performance in three policy areas, two areas regarding market openness and integration, and 12 governance tools.