Report: Deloitte named a global leader in Internet of Things
Deloitte has been named a global leader in Internet of Things (IoT) services in Forrester's recent report The Forrester Wave™: Global IoT Services For Connected Business Operations, Q4 2018. Deloitte received the highest scores in the Current Offering and Strategy categories.
According to Forrester, businesses are turning to IoT solutions and linking IoT to their broader digital transformation efforts with a focus on business operations and IoT-enabled connected products.
The report's vendor profile on Deloitte states, "Deloitte offers a breadth of IoT assessment, implementation, and operations services. Its global IoT practice includes engineers, data scientists, cybersecurity analysts, and consultants dedicated to helping clients address their IoT service requirements."
Forrester identified the 14 most significant providers of global IoT services for connected business operations and researched, analyzed, and scored them based on a 27-criterion evaluation. This report shows how each provider measures up and helps infrastructure and operations professionals make the right choice.
The report also notes, "leading services firms are moving aggressively to fulfill IoT's potential. In doing so, they're helping expand IoT's potential contribution to business value."
"Clients recognize the opportunity to use IoT to enable digital supply networks and fundamentally change how businesses operate. Deloitte is pleased to work alongside them to imagine, deliver, and run their future and help create insights-driven organizations," said Andy Daecher, principal, Deloitte Consulting LLP and Deloitte Digital IoT practice leader. "Deloitte is honored to be named a leader by Forrester in global IoT services. We believe it's a testament to the breadth of services we can offer clients as they bridge the gap between the physical and digital worlds."
Additional findings in the Forrester report about Deloitte:
"Its insights-driven organization method focuses on IoT-enabled equipment maintenance, asset visibility, fleet optimization, and process automation issues."
"Deloitte offers predesigned IoT solutions for predictive maintenance, asset tracking, and asset performance management as well as a dedicated IoT DevOps practice that supports solutions to monitor network connectivity between connected edge devices and machinery programmable logic controllers (PLCs)."
"[Deloitte] sees great opportunity for growth in its Smart Factory solutions, which combine multiple use cases, including security, fleet management, asset management, predictive maintenance, inventory and warehouse management, supply chain, and track-and-trace capabilities."
Artificial intelligence: Tackling the risks for consumers
Artificial intelligence and automated decision making processes can pose certain threats to consumers. Find out how the European Parliament wants to protect them.
What is artificial intelligence and why can it be dangerous?

As learning algorithms can process data sets with precision and speed beyond human capacity, artificial intelligence (AI) applications have become increasingly common in finance, healthcare, education, the legal system and beyond. However, reliance on AI also carries risks, especially where decisions are made without human oversight. Machine learning relies on pattern-recognition within datasets. Problems arise when the available data reflects societal bias.

Artificial Intelligence in decision-making processes
AI is increasingly involved in algorithmic decision systems. In many situations, the impact of the decision on people can be significant, such as access to credit, employment, medical treatment, or judicial sentences. Automated decision-making can therefore perpetuate social divides. For example, some hiring algorithms have been found to be biased against women.

How to protect consumers in the era of AI

The development of AI and automated decision-making processes also presents challenges for consumer trust and welfare. When consumers are interacting with such a system, they should be properly informed about how it functions.

The position of the Parliament
In a resolution adopted on 23 January, the internal market and consumer protection committee urges the European Commission to examine whether additional measures are necessary in order to guarantee a strong set of rights to protect consumers in the context of AI and automated decision-making.
"We have to make sure that consumer protection and trust is ensured, that the EU's rules on safety and liability for products and services are fit for purpose in the digital age," said German Greens/EFA member Petra De Sutter., chair of the internal market and consumer protection committee.
Next steps
MEPs will vote on the resolution in mid February. After that it will be transmitted to the Council and the Commission. The Commission should present its plans for a European approach to AI on 19 February.
APEC Advances Digitization of the APEC Business Travel Card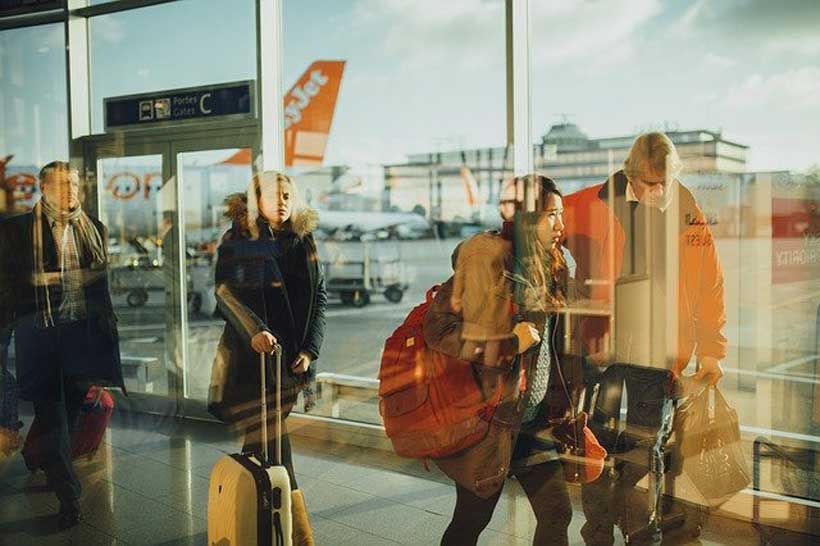 Officials from APEC member economies break new ground in digitizing the APEC Business Travel Card scheme, seeking to modernize the process and make it easier for cardholders in the region to travel with the development of a mobile application.
The APEC Business Travel Card (ABTC) scheme facilitates short-term business travel within the APEC economies by streamlining the entry process at ports of entry within the region. Approved applicants are issued with a card that serves as the entry authority to fully participating economies.
"We continuously seek to improve the system and make it easier and more secure for cardholders to travel around the region," said Kimberlee Stamatis, Convenor of the APEC Business Mobility Group who oversees the scheme.
The mobile application will include security features such as user verification, the use of watermarks and disabling of screenshots within the mobile application to ensure authenticity of the cardholder.
"Additional security features for the mobile application further hinder fraudulent replication and misuse, and protect the personal details of APEC Business Travel Card holders," she added.
Additionally, the mobile application will provide cardholders and airport officers real-time information on the status of the travel card. Cached information will also be accessible for a period, in the event that the holder is not able to go online while they are traveling.
"The service will be offered to new applicants from fully participating economies, and we are exploring ways to enable existing cardholders to request the mobile application when they apply for a card renewal, which is required every five years," Stamatis explained.
Further discussions are underway to ensure that the mobile application caters to the needs of both cardholders and airport officials. The APEC Business Mobility Group will work on the pilot version of the application with the expectation to launch it in November 2020, during APEC Economic Leaders' Week in Malaysia.
Depending on member economies' preference for either the mobile application or physical card, the service is expected to be ready for use in early 2021.
Nineteen APEC economies are fully participating members to the ABTC scheme: Australia; Brunei Darussalam; Chile; China; Hong Kong, China; Indonesia; Japan; Korea; Malaysia; Mexico; New Zealand; Papua New Guinea; Peru; the Philippines; the Russian Federation; Singapore; Chinese Taipei; Thailand; and Viet Nam; Canada and the United States are transitional members.
Transitional members' cardholders will not be able to use the mobile application, however, their existing processes will remain unchanged.
The APEC Business Travel Card scheme reduces travel costs between APEC economies by 38 percent. Businesses pay 27 percent less in application fees and 52 percent less in immigration processing.
Preparing Dushanbe for a New Digital Era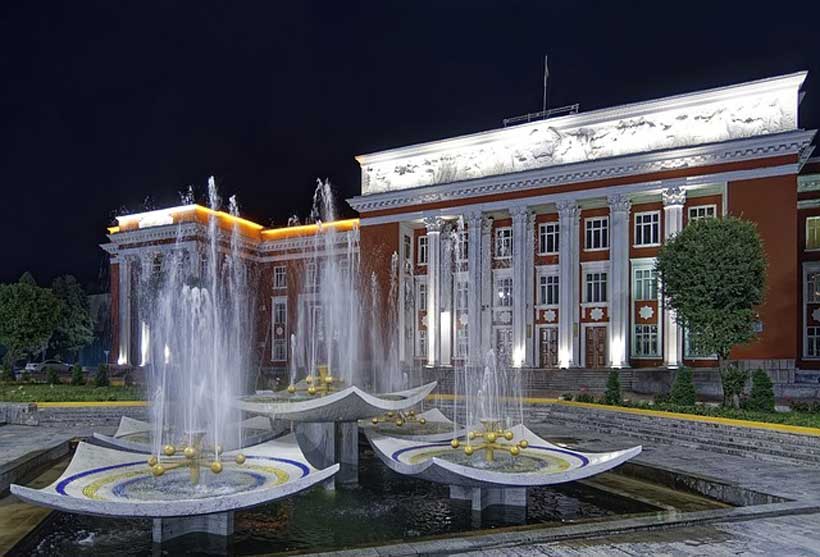 "Preparing Dushanbe for a New Digital Era" was the theme of a workshop held on February 4th and hosted jointly by the Government of the Republic of Tajikistan, the Hukumat of Dushanbe City, the State Unitary Enterprise (SUE), "Smart City Dushanbe" under the Hukumat of Dushanbe City, and the World Bank. Participants included leading Korean experts in the field of digital transformation and smart cities, as well as high-level Government representatives of the Republic of Tajikistan, development partners, the private sector, and civil society.
"Living in the era of digital transformation has many benefits and challenges. As this is a high priority for us, we are expanding our work with development partners on digital transformation. South Korea is the first country that comes to mind as an example of best practices and expertise in the deployment of smart cities and the ability to increase the vitality of urban areas. For us, Korea's experience gained during almost three decades of building smart cities is extremely valuable," said Yusuf Majidi, Deputy Minister of Finance of Tajikistan.
Smart city technologies allow city officials to interact directly with both the community and city infrastructure, and to monitor what is happening in the city and how it is evolving. ICT is used to enhance the quality, performance, and interactivity of urban services, reduce costs and resource consumption, and increase interaction with citizens. Smart city applications allow for better management of urban flows and enable real-time responses. In doing so, a "smart city" increases the efficiency of public services provided by city authorities, uses scarce resources more effectively, and improves citizens' quality of life.
"In this process, the Government is an enabler and a regulator, but digital transformation and smart cities can only be delivered with the active participation of the private sector, and by ensuring tangible benefits for the private sector," added Jan-Peter Olters, World Bank Country Manager in Tajikistan.
The keynote speaker was Dr. Jong-Sung Hwang, Master Planner, Busan National Pilot Smart City, and Lead Researcher at the National Information Society Agency (former Chief Information Officer of Seoul), who shared the Republic of Korea's extensive experience in developing smart cities. Oleg Petrov, Senior Digital Development Specialist at the World Bank, provided an update on the proposed Digital CASA Tajikistan project and its role in supporting the Government to build the foundations for a digital economy and the "Smart City Dushanbe" initiative.
This event was a key milestone in developing the Smart City initiative in Tajikistan, a key element of the Digital Economy 2040 Concept and Digital CASA Tajikistan Project. The World Bank confirmed its commitment to providing support to Tajikistan in building the required infrastructure to increase Internet bandwidth and speed, support the required adjustment and modernization of the institutional telecommunications environment, and develop the most critical applications aimed at increasing the efficiency and transparency of public services.