International co-operation vital to improve integration of refugees
Countries should increase their co-operation and information sharing to enable them to deal more effectively and quickly with inflows of humanitarian migrants, according to a new OECD report.
Ready to Help? Improving Resilience of Integration Systems for Refugees and other Vulnerable Migrants finds that the increase in the refugee population in OECD countries – from about 2 million in mid-2013 to about 6 million today – has had a highly concentrated impact, in geographical and demographic terms – but also in terms of the type of services placed under pressure.
While recent refugees are expected to increase the working-age population of European countries by 0.3% by the end of 2020, they face higher hurdles than other immigrant groups in integrating into the labour market, due to lower education levels and slow transition to employment. In some countries, the effect of the refugee inflow will be more apparent: in Austria, Greece and Sweden, recent refugees will increase the labour force by 0.5% and in Germany, by 0.8%. In Turkey, Syrian refugees already represent about 3% of the working-age population.
"Integration is as great a challenge if not greater than the challenges linked to initial reception of refugees and other vulnerable migrants," said Ulrik Vestergaard Knudsen, OECD Deputy Secretary-General, launching the report in Paris at the Policy Dialogue on the Integration of Refugees and other Vulnerable Migrants. "Ensuring better integration requires an up-front investment."
Building on the recommendations of the Global Compact on Refugees and OECD work, the report identifies a number of policies to improve integration. These include:
Increasing international co-operation and collaboration. Countries were caught off-guard by the recent humanitarian refugee crisis, without an effective framework for sharing and using information to capture early signals of impending surges in demand, but also without an agreed mechanism for collaboration and mutual aid. Co-ordination with humanitarian, development and peace actors in developing countries hosting refugees – 85% of the world's refugees are in developing countries – is also essential.
Stepping up efforts to help refugees and vulnerable migrants find and stay in work. This includes improving transparency and simplicity in pathways to access the labour market; mainstream employment support; skills recognition; and language support.
Working more closely with a wide variety of stakeholders involved in the integration of migrants, including civil society, the private sector, social partners, and government bodies at the sub-national level. In particular, employers have a key role to play, while coordination of national and local governments is necessary to improve buy-in, especially when people requesting protection are dispersed by central authorities to sub-national regions.
Putting in place a clear long-term integration strategy, including provisions for return to origin countries when warranted.
A crisis plan is also needed to identify partners, channels of communication and responsibilities in the face of large inflows of people seeking protection.
Ready to Help? Improving Resilience of Integration Systems for Refugees and other Vulnerable Migrants addresses 22 key policy questions regarding how OECD countries can be better prepared. It is the result of joint work across different parts of the Organisation and examines recent experience, lays out areas of focus for policy-makers, points to concrete evidence and examples, and summarises the latest research.
Russian mining giant builds new settlement for indigenous peoples
The FPIC procedure, first used in Russia by the Norilsk Nickel mining company, has entered a new stage. A second round of consultations with residents of the Arctic workers' village of Tukhard (in the Taimyr Dolgano-Nenets District of the Krasnoyarsk Territory) took place. The company reported in a press release.
In October 2021, it was reported that FPIC procedure was started.
At the gathering of residents in the framework of the second round, the issues of consent of the residents of the village to the procedure for obtaining FPIC, as well as the formation of a body for making collective decisions of the residents of Tukhard (Council of Representatives) were brought up. The gathering was attended by 78 residents of the village and tundra reindeer herders.
Tukhard was established as a temporary residence for shift workers producing gas in the area in 1970th, and the development of the village did not provide for the creation of any infrastructure. Due to the lack of possible infrastructure development, taking care of the quality of life, safety and health, the company operating in this region – Norilsk Nickel, offered residents the opportunity to choose a better option for life.
Independent international experts invited by the organizer of the procedure, the Interregional Public Organization for the Protection of the Rights of Indigenous Peoples "KMNSOYUZ", took part in the meetings with residents. Among them are Alexey Tsykarev, a member of the UN Permanent Forum on Indigenous Issues, Corporate Advisor to the World Bank on Indigenous Issues, author of the current World Bank policies on indigenous peoples' rights Navin K. Rai, lawyers in the field of protecting the rights of indigenous peoples of the Russian Federation Mikhail Todyshev and Antonina Gorbunova. The procedure was advised by the UN Special Rapporteur on the Rights of Indigenous Peoples, Professor James Anaya and other experts.
Dr. Navin Rai, who is visiting the Taimyr Peninsula as an Independent Expert for drafting the Indigenous Peoples Policy, noted that "the indigenous peoples of Tukhard, including those families who practice reindeer herding in the tundra, are currently negotiating with the Norilsk Nickel Company the specific parameters for the proposed physical relocation." He underlined that "the principle of Free, Prior and Informed Consent (FPIC) requires that these indigenous peoples have the right to say "no." However, the result of the negotiations may result in an outcome that is acceptable to both the indigenous peoples and the Company."
During the gathering, a Council of representatives of the inhabitants of the village of Tukhard was formed, consisting of 7 people. It included both those who in the future wish to move to other settlements, and those who wish to continue their life in Tukhard. The Council also includes reindeer herders who live on a permanent basis in the tundra. Taking into account the interests of reindeer herders who are registered in Tukhard but do not have a permanent place of residence in the village is one of the main requirements of international experts.
The next round of FPIC negotiations is expected in the first quarter of 2022.
Violence against refugee women surged in 2020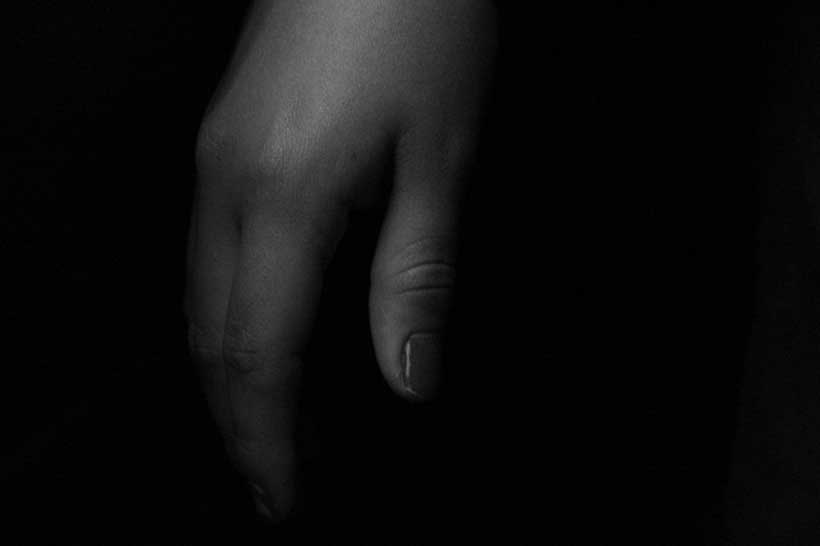 One in five refugee or internally displaced women have faced sexual violence, and the situation continues to worsen globally, the UN refugee agency, (UNHCR), said on Thursday.
On the 30th anniversary of the campaign for 16 Days of Activism against Gender-Based Violence, the UN agency said that there's been a global surge in domestic violence, child marriages, trafficking, sexual exploitation and abuse since March.
"A lethal mix of confinement, deepening poverty and economic duress is unleashing a renewed wave of violence against refugee, displaced and stateless women and girls", UNHCR said in a statement.
Grassroots solutions
To tackle the crisis, the UN agency has called for funding to be scaled up for grassroots projects that focus on prevention and helping victims of gender-based violence.
These include the Myanmar Ethnic Women('s) Refugee Organization where refugee women have joined forces to overcome abuse, reinforcing their role as strong protectors of their families and communities.
For victim Deborah, who lives in Malaysia's capital Kuala Lumpur, violence against women at home was considered a family problem.
"I felt ashamed to share my experience with other people," she said. "I was afraid they would say it was my fault."
Through her work with the community-based organization, Deborah met other women suffering in silence, and when she was invited to help devise and lead a project to support refugee women affected by gender-based violence (GBV), she accepted.
COVID-19 link
UNHCR highlighted that the need for such local, refugee-led projects has become even greater during the COVID-19 pandemic, as lockdowns have taken away refugees' often precarious livelihoods, heightening tensions in households and making it more difficult for international agencies to deliver support services.
UNHCR issued the alert after recording increases in gender-based violence in at least 27 countries.
In the Central African Republic it warned that one gender-based violence incident is recorded every hour.
And in Colombia, similar incidents affecting Venezuelan refugees and migrants have increased by 40 per cent over the first three- quarters of the year, the agency noted.
The financial stress of COVID-19 and a lack of food in households during the pandemic has put women at greater risk from violence at the hands of their partners, UNHCR reported.
This is the case on the Thai-Myanmar border, where refugee women who were already running support services and safe houses for survivors of gender-based violence asked the UN agency for funding, to provide food to families who had lost work owing to the pandemic's economic impact.
Reaffirming its own commitment to addressing gender-based violence across its operations, UNHCR launched an institution-wide policy on GBV prevention, risk mitigation and response, in October.
Spotlight Initiative combats gender-based violence during COVID-19 pandemic
Despite COVID-19 lockdowns and restrictions, some 650,000 women and girls were provided with gender-based violence services through a joint UN and European Union (EU) programme working to stamp out what is arguably one of the most prevalent human rights violations.
This is just one of the achievements detailed in the Spotlight Initiative's impact report for 2020-21, launched in New York on Friday.
Rising to the challenge details how the partners rapidly adjusted programmes during the global crisis to address the shadow pandemic of violence against women and girls.
"COVID-19 continues to exacerbate violence against women and girls in a context of sustained and new backlash against women's rights globally," said Sima Bahous Executive Director of UN Women, which supports governments in achieving gender equality.
"Now more than ever we need concentrated action to protect the gains made and to guard against reversals."
Grassroots support
The Spotlight Initiative is the world's largest targeted effort to end all forms of violence against women and girls.
In addition to scaling up services during the pandemic, it assisted civil society organizations to swiftly adapt to the changing environment and to strengthen online services, such as telecounselling and hotlines.
Funds were also shifted to support more local and grassroots organizations, with $146 million allocated to date.
Targeting men and boys
Additionally, some 880,000 men and boys were educated on positive masculinity, respectful family relationships, non-violent conflict resolution and parenting.
Henrietta Fore, Executive Director of the UN Children's Fund (UNICEF), reported on some of the activities across the globe.
"In Malawi, we are working with community organizations and media partners to raise awareness among educators, young people, and especially boys. These efforts are helping to increase reporting and providing girls and women with faster and more effective support," she said.
Promoting stronger laws
Violence against women and girls, which exists in all societies, is often compounded by other humanitarian crises and has only intensified during the pandemic.
Achim Steiner, head of the UN Development Programme (UNDP), stated that although strong strategies and legal frameworks do not guarantee the end of gender-based violence, "they are essential to making a dent in this global scourge."
For example, the Spotlight Initiative has helped 17 Latin American countries to fully incorporate femicide in their penal codes, and to add clauses that severely punish perpetrators.
"We have also worked with thousands of parliamentarians, for instance through collaborating with UN Women, in setting up a COVID-19 global response gender tracker to try and allow legislators and policy makers to immediately draw, in the midst of the pandemic, on best practices and the ability to actually act on violence against women, and working with well over 1,000 local and grassroots women's organizations," he said.
Taking it forward
To build on achievements so far, the EU and UN have decided to develop a Spotlight Global Platform which combines a knowledge hub, community of practice and "advocacy instrument" grounded in the practical experience gained through the initiative.
Olaf Skoog, Ambassador of the EU Delegation, said even though incidences of violence against women and girls worldwide have been devastating, the partnership has yielded impressive results.
"We always say that if we are to make a better world, it has to start at home. And here at the UN, we are busy on a daily basis trying to resolve the major conflicts of the world. But part of that has to be that we are very effective fighting the violence in our own societies," he said. "And no society is free of this plight."