Vacheron Constantin: Les Cabinotiers SIHH 2018
Vacheron Constantin unveils two masterpieces in its highly exclusive Les Cabinotiers collection. Both of these two one-of-a-kind models hosts a number of the most demanding Haute Horlogerie complications, magnified by the art of engraving.
Les Cabinotiers Grande Complication « Ornementale »
This exceptional timepiece displays its multiple functions on two gold dials crafted in an elegant aubergine purple shade with a sunray satin-finish. The front dial is graced with applied hour-markers, Dauphine-type hands and finely snailed counters, suffused with the radiance of the finely crafted white gold case. The bezel, caseband, lugs and pin buckle are adorned with an ornamental pattern inspired by 19th century Victorian architecture. Reflecting the traditional skills cultivated by the Maison, this miniature sculpture represents a feat of dexterity and meticulous care, combining pounced ornament and bas-relief techniques with various types of fine line engraving. It required more than 150 hours of intricate hand-crafted goldsmithing using various burins and other specialised tools.
Les Cabinotiers Grande Complication « Crocodile »
This timepiece radiates charisma in a case adorned with two crocodiles and scales in varying sizes. Portraying the reptiles in relief, sculpted from a single block of metal using the pounced ornament technique and various types of fine line engraving (matt, sandblasted, brushed and polished) involves carefully controlled operations requiring virtuoso skill. The particular attention devoted to crafting the crocodile eyes underline the animal' strength. The finesse of the work on the scales dotted across the bezel, lugs and caseback instil vibrant life, light and contrasts into this miniature masterpiece, born under the expert touch of an experienced master engraver. This pink gold workmanship makes a perfect match with the understated elegance of the two slate-coloured dials on the front and back of the watch. This eminently legible and refined display is enhanced on the front with pink gold applied hour-markers, leaf-shaped hands and finely snailed counters
Engraved with the inscriptions "Pièce Unique", "Les Cabinotiers", and bearing the "AC" (Atelier Cabinotiers) hallmark engraved on the caseback, Les Cabinotiers Grande Complication "Ornementale" et "Crocodile" watches are fitted with a Mississippiensis alligator strap secured by a hand-engraved buckle and presented in an opulent Makassar ebony wood winder box, complete with a corrector pen and a magnifying glass.
6 Tips on Dressing the Best This Holiday Season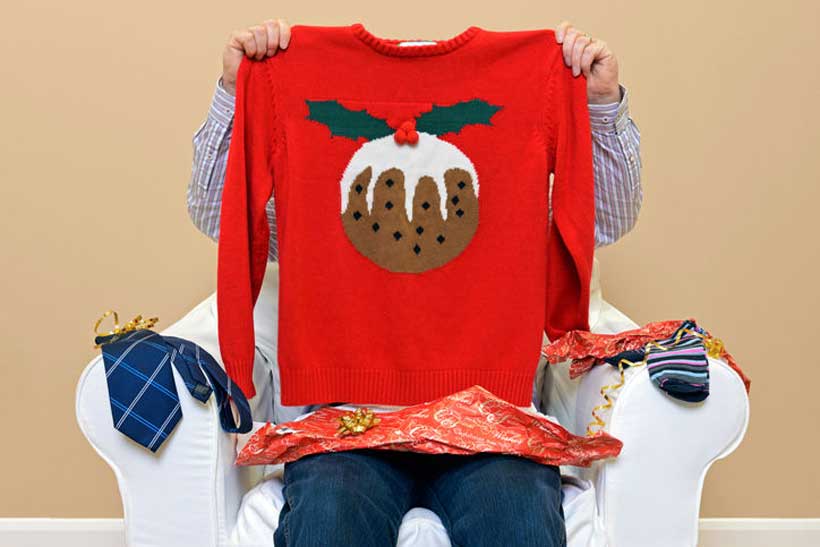 Dressing your best doesn't always have to be reserved for the holiday season. However, it is nice to put a little bit more effort into your outfits when you have something to celebrate and look forward to. So, here are some tips to help you pick out some killer outfits this Christmas. You'll have everyone at the work Christmas party asking, where did she get that from?
Avoid tacky Christmas jumpers
Christmas jumpers may seem like a good idea at the time, but do you really want to look back on your Christmas holiday photos and think, what on earth was I wearing? Saying that, there are a lot of Christmas jumpers out there that are a bit less in-your-face and are more subtle. A simple grey or white Christmas jumper with a minimalist design can be a good way to get in the festive mood, without coming across as too garish.
Layer up
Every year the cold months come upon us, and every year all you hear is 'it's got really cold all of a sudden.' This year is no exception, the cold months are most definitely here. The best way to combat this is to make sure you're wrapped up and are wearing proper layers to keep you cosy. To ensure that your entire body stays warm, keep your feet warm by wearing two pairs of socks or fluffy socks. Then, when putting your Christmas outfits together, put a vest top underneath your normal t-shirt, or wear a long sleeve top underneath a t-shirt. Layering doesn't always have to be unfashionable, there are some really simple things you can do to make sure you don't get too cold this holiday season.
A festive pop of colour can work well
An all-black outfit can be made to look more festive with a simple pop of colour, say a red bag and shoes. Adding an item of colour into an otherwise simple look is a great way to draw attention to your look, as everyone's eyes are guaranteed to go to your new red luxury bag. Basic black and white outfits look best when adding colour to your accessories, so keep this in mind when styling your Christmas looks. Although it can be tempting to buy a new black bag as this is the safe option, try something new, and invest in a bag with a little bit more colour. It doesn't have to be super bright, a dark navy or green can look elegant too.
Shimmer looks great at this time of year
It's usually at this time of year that you see all the sparkly tops, dresses and jumpers come back into fashion stores. This year is no exception. Darker colours, like burgundy and green, can look really festive without the need for a Christmas jumper. If you do want to stand out at your work Christmas party, then opt for an item of clothing with a little bit of shimmer in it, like a glittery top or dress.
Know your crowd
Getting it right at the work Christmas party is a sport. The theme might be 'smart casual', what does this really mean? Is a dress too formal, but are jeans too casual? When deciding on what you should wear, think about the kind of people who will also be there, and what they are likely to wear too. For example, you might not want to wear a super revealing dress to a work event, you might be better saving this dress for New Year's Eve instead. To prevent any fashion faux pas, send a simple 'what are you wearing tonight?' text to someone else is going, this way you won't be over or underdressed.
Just be yourself
It's the festive season, after all, so don't worry too much about what you're wearing and instead concentrate on the things that matter – like spending time with your family and friends. Don't worry too much about trying to impress other people with your on-trend outfits, and instead refine your own sense of personal style over the Christmas period. This time can be a great excuse for you to experiment with your current wardrobe and accessories, so enjoy it and stay honest with yourself.
6 Tricks for Decorating Your Living Room on a Budget
A well-designed living room is a place where you can feel most yourself. Fortunately, you do not need to spend a fortune to freshen up your home. Discover 10 simple but effective tricks that can be used with any budget.
1. Add Bright Accents
Colors are the easiest way to make a neutral design less bland. For example, you could bring the room to life with a green sofa. If you do not want to make massive changes, opt for small but charming elements. For example, you could stick some colorful stained glass feathers onto the window or style your coffee table with some vases with garden cuttings.
2. Make the Rug a Centerpiece
A stylish geometric rug will not cost a fortune, but it will pull your room together, completing the interior design. To maximize the effect, arrange the furniture items around it. Throw some matching pillows on the sofa to make the room look even chicer.
The rug should not be too small or too big. In the first case, you may not be able to show off your wooden floor. In the second case, the rug may look suspended in space.
3. Decorate with Darker Colors
If you want to create a cozy, cocoon-like atmosphere and designer feel, opt for dramatic shades. Even budget brands of wall paint offer rich dark colors. You could use wallpaper instead — for example, navy blue or indigo with interesting patterns like feathers. Even black or slate gray will look great. Remember to add some bright details like a lamp, a ceiling light, or a stained glass table.
4. Mix Textures
Combine different materials to create a sophisticated but subtle effect. This is particularly effective for neutral color palettes. For example, you could add some metal, tweed, leather, velvet, wool elements, feathers, stained glass, or sheepskin throws.
5. Change the Layout
Try rearranging the furniture and items to display what you own and create more space. For example, if you have a fireplace, you could place your stained glass lamps and vases symmetrically on both sides to create a more sophisticated look.
6. Introduce Long Drapes
Order floor-length curtains on demand if you want to evoke the grandeur of stately homes. The curtains do not have to be plain — if you choose a patterned material, they will be more eye-catching. At the same time, they may still be affordable, depending on the fabric. To boost the vibe, add a beautiful chandelier and some stained glass feathers.
Final Words
As you can see, you can freshen up your living room without significant investment. Rearrange the items, add some bright accents like feathers, and play with textures and colors to express a new authentic vision. If you have any vintage items, show them off, too!
Why A Wristwatch Is A Timeless Gift
Have you heard the saying, "An outfit is never complete without a wristwatch?" I feel that your outfit lacks the oomph it needs when you don't have one on. Over the years, a wristwatch has evolved from being a timekeeper to a fashion accessory, a mobile doctor (smartwatches that help monitor our heart rates and general wellbeing). That is to tell you that the evolution is fast-paced, and watchmakers have been super busy trying to keep us updated and trendy at the same time. The watch easily accessorizes an outfit and gives it that refined, delicate, and nice trendy touch. Discreet but very remarkable, the watch highlights the wrist and gives elegance to all styles. A watch is a symbolic gift Depending on the brand, material, and quality it can be expensive and is preferably a gift for life. Have you been thinking of gifting a watch to a loved one? Here are 5 reasons why you should give a wristwatch as a gift this year.
What's the Occasion?
There are several occasions such as Valentine's Day, an anniversary, or graduation from school for which a watch would be the perfect gift. It's not just a fashion accessory or just a stopwatch, but it could well be a collector's item for watch lovers. The different watches can usually be divided into categories. So, there are automatic watches, chronographs, fitness counters, Swiss watches, and many more. For every occasion, there is the ideal watch. The Invicta Men's 46mm I Force Lefty Quartz Chronograph Tachymeter Leather Strap Watch has just the right amount of testosterone any man will need to get him going.
Hey Blair Waldorf!
The choice of watches on the internet is very large. This is why it is very important to get an idea of the style of the person to whom you are offering it. Do they prefer to wear gold or silver? Do they prefer decent, elegant, classic, or rather flashy watches with particularly many functions? And while it is not always easy to interpret it, it is possible to establish a general style. If necessary, it would also be possible to search for a direct conversation to establish the type of wristwatch they like.
From Zero to Hero.
The watch is also a piece of jewelry that allows anyone to enhance their outfit and accentuate their elegance. A famous watch brand on their wrist will add a special touch to their look. The major watch brands combine aesthetics and elegance. Even in one of their simple outfits, a trendy watch allows them to modernize their style. The double wrap or colored leather strap of the watch will also enhance their dress style. You can opt for a watch with an interchangeable strap that can change on each occasion, or you can also give them a stopwatch watch. This will give a sporty side to their look. You also have the option of choosing connected watches. They represent true fitness partners. A connected watch will allow your significant other to determine the distance traveled, their heart rate, the number of steps taken during a day of sport. It will also allow them to know the number of calories they have burned during workouts. Just like the man, the watch also highlights the wrists of the woman and complements her dress style.
I Have Been Thinking About You.
A watch is worn every day. By giving your partner such a gift, you can be sure that she will wear it every day. So, your wife will have the gift you gave her almost every day before her eyes. This will allow her to think of you whenever she sees her watch. When the gift was given to her on Valentine's Day, for example, she will only think of those beautiful moments. Unlike chocolates that your partner can consume and forget your gesture on the spot, the watch remains a lasting gift. Your wife can keep it for a long time. The designs of branded watches are timeless. Their materials (leather, metal, or others) do not deteriorate easily, the Invicta Women's Angel Quartz Day & Date Crystal Accented Mother-of-Pearl Two-tone Bracelet Watch is the perfect gift idea to have your special lady screaming for joy.
Joined at the Hip.
Like Siamese twins, it will be an absolute delight to have watches that mirror each other's movements. Equipped with high technology, connected watches do not only display the time. They also provide information on the state of health. You can therefore help your wife to know her state of health by giving her a connected watch on your wedding anniversary. This watch can also help him to better control his cell phone. She will no longer need to move around with her smartphone at any time, as the watch can alert her when an email or text is received. This type of watch will also allow your wife to pick up her phone calls discreetly.
On a Budget?
Whether online or in a physical store, you will always find a watch that is priced within your budget. Buying a watch online seems more profitable because of the competition on the web. This forces online store owners to reduce their prices through promotions. These prices vary depending on the model of the watch. For example, at ShopHQ.com, there are several luxury models that your partner will be able to keep throughout their life. One example is the Invicta Women's Angel Quartz Crystal Accented Mother-of-Pearl Stainless Steel Bracelet Watch, that has just the right amount of elegance and quality.
Whatever the occasion, budget, and constraints, you will find wristwatches that suit your taste at Shophq.com. ShopHQ is an online shopping website focused on mouth-watering deals that you cannot say 'No' to. Whether you want something for a spouse, a relative, or just a feel-good gift, shop these Invicta watches now!!!!