Leaders Will Address the Cultural Dimensions of "Globalization 4.0" in Davos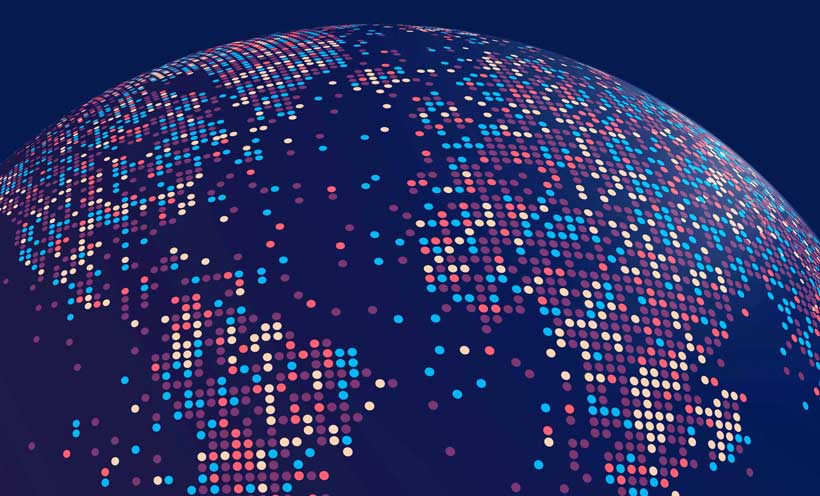 The World Economic Forum announced today that several cultural leaders will participate in its Annual Meeting 2019 in Davos-Klosters. These cultural leaders will join their peers from business, government, the media and civil society to advance dialogue on how inclusivity and sustainability can be the pillars of change under the meeting's theme, Globalization 4.0: Shaping a Global Architecture in the Age of the Fourth Industrial Revolution.
Cultural leaders will include the 2019 Crystal Award recipients conductor Marin Alsop (USA), film director Haifaa Al-Mansour (Saudi Arabia), and broadcaster and naturalist Sir David Attenborough (UK). Others include the "world's best teacher" Andria Zafirakou (UK), VR filmmaker Milica Zec (USA), photographer Rena Effendi (Turkey), robotics artist Madeline Gannon (USA), and the 2018 winner of the Young Wildlife Photographer of the Year award, 16-year-old Skye Meaker (South Africa).
"All the major intractable issues we face, from inequality to climate change, have important cultural dimensions. Our goal is to help identify roadblocks, shift perceptions, and inspire change," said Nico Daswani, Head of Arts and Culture at the World Economic Forum.
Arts and Culture will be integrated across disciplines and in joint efforts with several partners to advance change in the following areas:
A focus on disability inclusion for the one billion people in the world living with a disability. The main exhibition at the Annual Meeting, ACCESS+ABILITY, developed in collaboration with Cooper Hewitt, Smithsonian Design Museum, will present 20 ingenious, recent designs made with and by people with disabilities. Items include an eye-tracking device for hands-free communication, adaptive clothing and a Braille smartwatch. The items demonstrate that designing for inclusion spurs innovation and benefits everyone. Several related sessions including interactive workshops, the "Business Case for Disability Inclusion" panel, the Sensory Dinner in the Dark experience every evening, by Sight of Emotion and led by visually-impaired guides, and the insights of several people with disabilities, will contribute to providing leaders with tools for making businesses, schools and cities more accessible. #WEFaccessible #valuable
At a time of catastrophic destruction of our natural habitat, biodiversity will also be on the agenda with activities that include the groundbreaking Tree VR, an award-winning multi-sensory experience that simulates becoming a tree; the Wildlife Photographer of the Year Award exhibition from the Natural History Museum, London, showcasing some of the world's best nature photography through immersive projection-mapping; and the private, world-premiere screening of segments of Our Planet, a new series from Netflix in collaboration with the World Wide Fund for Nature (WWF) and Silverback Films, which will be presented and narrated live on stage by Sir David Attenborough (22 January). Several panels will also promote the #newdealfornature for leaders to set and agree on new environmental targets for 2021.
A focus on youth, diversity and freedom of expression, including the Opening Concert (21 January) led by Crystal Awardee Marin Alsop conducting the Taki Concordia Orchestra, in association with Southbank Centre and the Royal Academy of Music, London. Featured will be special guest Clara Shen, a 13-year-old winner of the 2018 Junior Menuhin Competition, and a world-premiere composition by Anna Clyne. The concert is supported by Intesa Sanpaolo. The Closing Concert (25 January) will feature a quartet from the Sphinx Virtuosi, that includes some of the best young African-American and Latino soloists in the USA, performing to awe-inspiring imagery from National Geographic of the Earth from Space. The concert is supported by Robert Smith, Founder, Chairman and Chief Executive Officer of Vista Equity Partners, and Board Chairman, Carnegie Hall. The meeting will also feature the exhibition "Cartooning for Peace – Davos Edition" in collaboration with editorial cartoonist Patrick Chappatte. It presents the work of cartoonists from around the world, who have taken on cultural taboos and thorny issues through art and humour. Finding Hope, a monumental site-specific surrealist mural inside the Congress Centre by Iranian artist Mehdi Ghadyanloo will offer an evocative reminder of our need to eschew simplistic narratives and engage with the myriad complexities of our global society.
SFMOMA Announces Five Summer 2019 Exhibitions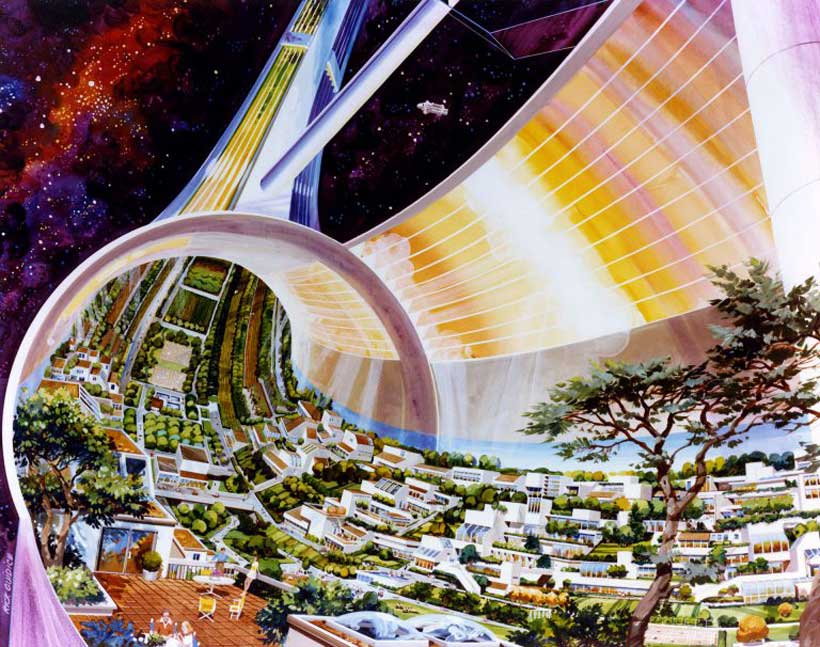 In addition to its major presentations of Andy Warhol—From A to B and Back Again, JR: The Chronicles of San Francisco and Suzanne Lacy: We Are Here, the San Francisco Museum of Modern Art (SFMOMA) announces an exciting schedule of architecture and design, contemporary and photography exhibitions opening at the museum this summer. On the occasion of the 50th anniversary of the Apollo 11 moon landing, Far Out: Suits, Habs, and Labs for Outer Space will include a wide range of visionary designs in pursuit of outer space ventures. SFMOMA's New Work series will highlight recent sculptures and photographic works by multimedia artist Erin Shirreff.
SFMOMA's Pritzker Center for Photography, the largest space dedicated to the medium in any art museum in the United States, will present three new shows this summer. In the New to the Collection gallery, a recently acquired archive of previously unseen Polaroids will feature the many faces of April Dawn Alison, photographed over the course of several decades. Don't! Photography and the Art of Mistakes will explore dos and don'ts of "good" photography and the rule breakers who challenged those norms. Signs and Wonders: The Photographs of John Beasley Greene will highlight the 19th-century photographer's stunning images of ancient Egyptian ruins and archeological sites in his first museum survey show.
Far Out: Suits, Habs, and Labs for Outer Space
July 20, 2019–January 20, 2020
Floor 6
Fifty years after the first footsteps on the moon, our ongoing journey into space continues to capture worldwide attention and global resources. Organized by SFMOMA's Architecture and Design department, Far Out: Suits, Habs, and Labs for Outer Space will underscore the importance of both applied and theoretical design in forwarding new models for life beyond earth. California is uniquely poised to host an exhibition on this topic, with an established history of astronautic innovation and invested research on space exploration at two NASA centers — Ames and the Jet Propulsion Lab (JPL) — as well as Elon Musk's SpaceX. Real and conceptual designs for space suits, habitats and laboratories will be on view, alongside a selection of films and visual art, including designs from Raymond Loewy, Rick Guidice, Neri Oxman and Tom Sachs, among others. Culled from many different collections, Far Out celebrates design in taking us far out to the final frontier.
New Work: Erin Shirreff
July 20, 2019–October 27, 2019
Floor 4
Working in various mediums, scales and modes, Erin Shirreff explores our relationship to objects and images, and between two- and three-dimensional space. In this exhibition, her first solo museum presentation on the West Coast, Shirreff will show a selection of recent sculptures and photographic works. Forms based on JPEGs are rendered in foamboard and bronze, and offset reproductions are enlarged and given a sculptural dimension of their own. Together, the works examine the slippage between the experience of an object in real space and its photographic representation, where scale, weight and physical presence are distorted.
Generous support for New Work: Erin Shirreff is provided by Alka and Ravin Agrawal, SFMOMA's Contemporaries, Adriane Iann and Christian Stolz, and Robin Wright and Ian Reeves.
New Work: Erin Shirreff
July 6, 2019–December 1, 2019
Floor 3
Made over the course of some 30 years, the photographs in this exhibition depict the many faces of April Dawn Alison (1941–2008), the female persona of an Oakland, California–based photographer who lived in the world as a man. Upon her death, Alison left an archive of over 8,000 Polaroid photographs, the vast majority of which are self-portraits. This previously unseen body of work begins in the late 1960s or early 70s with tentative explorations in black-and-white photographs, and evolves in the 1980s into an exuberant, wildly colorful and obsessive practice inspired by representations of women in classical Hollywood cinema, pornography and advertising. An extraordinary long-term exploration of a private self, the Alison archive contains photographs that are beautiful, funny, enigmatic and heartbreakingly sad, sometimes all at the same time.
Don't! Photography and the Art of Mistakes
July 6, 2019–December 1, 2019
Floor 3
There's no success like failure; artists know that better than anyone. Don't! Photography and the Art of Mistakes explores how photographic techniques such as double exposure, lens flare and motion blur, deemed errors by one generation of photographers, became interesting aesthetic intentions by the next. In the late 19th and early 20th centuries, proscriptive texts by self-proclaimed photography experts proliferated in amateur manuals and periodicals. The next generation saw the rise of photographers who challenged these rules and strictures. Pairing modernist images by artists including Florence Henri, Lisette Model and Man Ray with historical documents, this exhibition examines the shifting definitions of "good" and "bad" photography, while considering how tastes evolved during this transformative period for the medium. The show concludes with a section of contemporary work by artists including Sara Cwynar, John Gossage and Andy Mattern that underscores concerns about failure and photographic rules that persist to this day.
Signs and Wonders: The Photographs of John Beasley Greene
August 31, 2019–January 5, 2020
Floor 3
In 1853, at the age of 21, John Beasley Greene (1832–56) set out for Egypt armed with a camera and a passion for archaeology. Over the course of an exceptionally brief career, he created a body of photographs in North Africa that was admired by his peers and which continues to capture the attention of contemporary audiences. Not only did he provide detailed records of Egyptian hieroglyphics and Algerian antiquities that helped advance the field, but his pictures also offer the sensitive impressions of a thoughtful visitor in an unfamiliar land. Greene was acutely attuned to the aesthetic possibilities of photography, and his compositions display a masterful grasp of the relationship between negative and positive space. He died at 24, leaving behind few records but hundreds of pictures. This exhibition, his first museum survey show, will present Greene's visual record of the archaeological and colonial concerns of mid-19th-century France and a singular vision for the photographic description of landscape.
In conjunction with Signs and Wonders: The Photographs of John Beasley Greene, SFMOMA will present Hannah Collins: I Will Make Up a Song, a video and photography installation that explores the work of Egyptian Modernist architect Hassan Fathy. Fascinated by issues of housing, poverty and environmental sustainability, Collins (b. 1956) considers Fathy's mid-20th-century utopian experiments in sustainable architecture and rural community building at New Gourna and New Baris in Egypt, which raised important questions that seem ever more pertinent today.
Generous support for Signs and Wonders: The Photographs of John Beasley Greene is provided by Wes and Kate Mitchell. Additional support is provided by Sakurako and William Fisher and Gary Sokol.
Public art that brings a smile to your face
This International Day of Happiness on 20 March reminds us that life is happier when we're together. It urges us to focus on what we have in common, rather than on what divides us.
One thing that has the power to bring us closer together is art. Art can also bring us closer to nature, helping to blur the boundaries between the "concrete jungles" of our cities and outside spaces.
This International Day of Happiness we sought inspiration, especially among young people, in public urban art. Despite being drawn to cities for a myriad of reasons, for many of us, happiness is closely tied with our proximity to nature and green spaces. Humanity evolved in close connection with nature, and a need for its presence is woven deeply into our consciousness.
"Connecting to our living environment through enjoying public art in urban spaces can change how we understand the world, help us relax and reduce stress and anxiety, and provide memorable experiences," said Garrette Clark, UN Environment's Sustainable Lifestyles Programme Officer.
"Sustainable living and lifestyles are about reducing negative environmental impacts as well as spending more time and resources on the experiences that add value to our lives."
One example is Conservation Conversation Corners, in Johannesburg, South Africa and Livingstone, Zambia. This project involves four young artists—South African upcycler Heath Nash, Zambian sculptor Owen Shikabeta, Zambian painter Mwamba Chikwemba and South African installation artist Mbali Dhlamini.
Using mural paintings, public participation and sculpture, they visually and physically transform urban public spaces to reconnect their users with nature.
These artists observed a link between spending time in these spaces and a feeling of relaxation, safeness and peace of mind. Some stated that the only time they really felt safe and happy in these—and other—cities was when they felt connected with nature.
Twenty-eight-year-old Mbali Dhlamini observed: "As a woman in Jozi, you always feel like you need to keep eyes at the back of your head. We stay on our guards and alert at all times, whether walking or driving in the city, because of the crime here. How wonderful it would be to feel free and at peace. Nature has that. Nature gives us that. We need to access it and conserve it more in our towns and cities."
Public art like this is playing an important role in shaping urban neighbourhoods, boosting a sense of community, and bringing people together.
In 2008, for the first time more people lived in urban areas than in rural ones. Urbanization is occurring everywhere and at unprecedented speed—especially in Africa. Urban populations in Africa are expected to triple in the next 50 years, and urban space is expected to increase by more than 700 per cent between 2000 and 2030.
Reflecting on how we can better bring nature into ever-expanding urban spaces, public art can help us provide access to green spaces in cities as a potential source of happiness.
A growing number of scientific studies demonstrate the power of nature to positively affect our health, well-being and happiness, and in 2017, National Geographic identified the greening of urban areas as one of the top five aspects shaping the future of cities.
Isabel Wetzel, Associate Human Settlements Officer at UN-Habitat and Greener Cities Partnership liaison between UN Environment and UN-Habitat, added: "The beneficial relationship between nature and happiness in urban areas is apparent – and public art can provide a beautiful channel to express it.
"Art has the power to connect people from different backgrounds and generations, and green public spaces have a positive impact on the health of the residents.
"Highlighting the need for nature restoration and conservation of our green and blue ecosystems in urban areas through public art is a powerful way to reconnect people, particularly young people, with the natural world."
So, if you, your family and your friends are feeling unhappy in your city—seek urban green spaces, and if they don't exist yet, create them!
5 Museums You Don't Want to Miss in Athens
The National Archaeological Museum is the largest museum in Greece. Although its original purpose was to secure finds from 19th century excavations in and around Athens, it gradually became the central national institution, enriched with finds from all over the country. With more than 11,000 exhibits, its abundant collections provide a panorama of Greek civilisation, from the beginnings of prehistory to late antiquity.
MUST SEE: The famous gold mask of Agamemnon and the Antikythera mechanism. Address: 44 28is Oktovriou St, Athens.
The Benaki Museum was the first private museum established in Greece and has three satellite spaces in hip areas around Athens. Its flagship building can be found in the first-class district of Kolonaki, housed in one of the biggest and most impressive neoclassical buildings in the city. This private collection was cultivated by Antonis Benakis, a wealthy cotton merchant, in memory of his father Emmanuel Benakis. You'll find artefacts from Greek pre-history right through to the Mycenaean and Classical eras, continuing with items related to such pivotal events as the fall of Constantinople and the Greek War of Independence.
MUST SEE: The reconstruction of mid-18th century reception rooms found in stately mansions in Greek Macedonia, featuring the original gilded ceilings and wood-panelled walls. Address: 1 Koumbari St & Vasilissis Sofias Av, Kolonaki.
The Museum of Cycladic Art also found in Kolonaki, showcases a fascinating collection gathered by the late shipping magnate Nicholas Goulandris and his wife Dolly. Housed in a stately mansion that was built in 1895, this private collection expands over four levels. The artworks give insights into the ancient civilisations of the Cycladic Islands. The semi-abstract figurines inspired Cubism and 20th century artists like Picasso and Brancusi. Intricately painted amphorae (vases) are also on display.
MUST SEE: The renowned male figure believed to come from Amorgos, is one of the very few represented in the upright pose, it is the only known male figure of these monumental dimensions. Address: 4 Neophytou Douka St, Kolonaki.
Visiting the Byzantine and Christian Museum provides an oasis from city life. The building, nestled in a peaceful, well-kept courtyard that is set back from the road, was built in 1948 in a Tuscan Renaissance style and is an architectural rarity in Athens. The permanent exhibition is placed over several levels covering 18 centuries of art and culture. You will be reminded of how much power and influence the Byzantine Empire wielded and the legacy it left behind. More than 25,000 exhibits with rare collections of pictures, scriptures, frescoes, pottery, fabrics, manuscripts and more.
MUST SEE: A rare 13th Century mosaic icon of the Virgin Mary from Constantinople, one of only 40 known to exist. Address: 22 Vasilissis Sofias Av, Kolonaki.
Consistently rated as one of the best in the world, the Acropolis Museum is located at the edge of the southern slope of the Acropolis and should be visited before or after your visit to the ancient city. Devoted to the Parthenon and its surrounding temples, it showcases and protects the surviving treasures from the Acropolis. The collections touch on the Archaic and Roman periods moving all the way through to the 5th century AD. An obvious emphasis is placed on the 5th century BC, considered the pinnacle of Greece's artistic achievement.
MUST SEE: If you're short on time, don't miss the Parthenon Gallery (Level 3) and the five caryatids (Level 1) that are the original maidens that once held up the roof of the southern porch of the Erechtheion. Address: 15 Dionysiou Areopagitou St, Athens.
TIP: The Benaki Museum, Museum of Cycladic Art and Byzantine and Christian Museum are all within walking distance of each other.