Turkic Chinese soup: A barometer of anti-Chinese sentiment
A heavy soup made of pulled noodles, meat, and vegetables symbolizes Central Asia's close cultural and/or ethnic ties with China's repressed Turkic and Hui Muslims. It also explains growing Central Asian unease with China's re-education campaign in its north-western province of Xinjiang and its signature infrastructure and energy driven-Belt and Road initiative.
Named Ashlan Fu and introduced to Kyrgyzstan in the late 19th century by Dungans, exiled Chinese Hui Muslims who fled over the Tien Shan Mountains after a failed rebellion in 1877, the soup has become a staple of Kyrgyz cuisine.
Made of Laghman noodles, starch preserves, onion, garlic, chilli, dark vinegar, and egg, Ashlan Fu is "the best cure for a hangover," says Aman Janserkeev, a Kyrgyz student.
It's also indicative of the potential fallout of China's crackdown on Turkic and increasingly Hui Muslims that amounts to the most frontal assault on Islam in post-World War Two history and of commercial terms underlying Belt and Road-related Chinese investments in Kyrgyzstan and Central Asia.
Some 150 members of Kyrgyzstan's far right Kyrk Choro (Forty Nights) group last month protested outside the Chinese embassy in the Kyrgyz capital of Bishkek against the inclusion of ethnic Kyrgyz in the up to one million Muslims detained in re-education camps in Xinjiang as part of the Chinese crackdown.
In a sign of the times, Kyrk Choro, a nationalist group that has gained popularity and is believed to have the support of the Kyrgyz ministries of interior and labour, migration and youth, and the National Security Committee (GKNB), focused in its protest exclusively on ethnic Kyrgyz in Chinese detention.
Acting as vigilantes, Kyrk Choro four years ago raided clubs in Bishkek in a campaign against prostitution and accused Chinese nationals of promoting vice. In a video of an attack on a karaoke club, a Kyrk Choro leader showed a receipt that featured a girl as one of the consumed items.
Yet, while standing up for the rights of ethnic Kyrgyz and Kyrgyz nationals, Kyrk Choro has also called for Uighurs, the Turkic Muslims that populate Xinjiang, to be booted out of Bishkek's most popular clothing bazaar and replaced by ethnic Kyrgyz.
During December's protest, Kyrk Choro also demanded the expulsion of illegal Chinese migrants. It further insisted that the government check the documents of migrants, including those who had obtained Kyrgyz citizenship over the last decade, including 268 Chinese nationals who are in majority of Kyrgyz descent.
Kyrk Choro's contradictory demands and claims reflect not only a global trend towards ethnic and religious nationalism with undertones of xenophobia but also concern that Belt and Road-related projects serve Chinese rather than Kyrgyz and Central Asian interests.
The Kyrgyz government recently reported that 35,215 Chinese citizens had arrived in the country in 2018, many of them as construction workers on Chinese-funded projects.
Political scientist Colleen Wood noted that social media activists were linking criticism of Chinese commercial practices with China's crackdown in Xinjiang.
"One widely-shared image, which declares "Don't let anyone take your land," depicts a strong fist — adorned with a Kyrgyz flag — stopping a spindly hand — marked by a Chinese flag — from snatching factories and a field," Ms. Wood wrote in The Diplomat.
Ms. Wood said some activists compared Chinese practice to the demarcation in 2002 of the Chinese-Kyrgyz border during which the Central Asian nation handed over 1,250 square kilometres of land to China.
Another Facebook page, Kytai baskynchylygyna karshybyz (We're against Chinese aggression) posted articles about Chinese mining companies operating in Kyrgyzstan, a target of Kyrgyz protesters, alongside articles depicting the intrusiveness of the crackdown in Xinjiang, according to Ms. Wood.
Ashlan Fu, the popular Dungan soup, could prove to be a litmus test of the depth of mounting anti-Chinese sentiment.
An Instagram account with a Stop China feed publishes xenophobic content about Chinese culinary habits as well as regular updates on the crackdown that is expanding into the autonomous region of Ningxia Hui.
Ningxia Hui recently signed a cooperation agreement on anti-terrorism with Xinjiang in a bid to learn from the crackdown on the Turkic Muslims or in the words of the Global Times, a Communist Party organ, "to learn from Xinjiang's experiences in promoting social stability."
In advance of another protest at the Chinese embassy in Bishkek scheduled for January 17, Kyrgyz First Deputy Prime Minister Kubatbek Boronov called this week on the public not to believe anti-Chinese postings on social media.
In an acknowledgement of Kyrk Choro's appeal, Mr. Boronov asserted that the group had denied participating in the December protest.
The government, much like Turkey and the vast majority of Muslim countries, has so far evaded taking China to task on its crackdown for fear of jeopardizing its relations with the People's Republic.
Kyrgyz President Sooronbay Jeenbekov insisted last month that "the ethnic Kyrgyz of China are citizens of China, who obey the laws of their country. How can we intervene in their domestic matters? We can't."
If Kazakhstan where the issue of ethnic Kazakhs detained in China has flared up is anything to go by, the Kyrgyz government is walking a tightrope.
Asyla Alymkulova,  a Kyrgyz national recently established  the Committee to Protect the Kyrgyz People in China after her husband, Shairbek Doolotkhan, a Chinese-born Muslim, vanished in October on a business trip to Xinjiang.
Mr. Doolotkhan's company subsequently advised Ms. Alymkulova that her husband had been "sent away to study" in a camp.
A Kyrgyz diplomat was among representatives of 12 non-Western countries whom China in the last week invited to Xinjiang to counter criticism of the crackdown and showcase economic and social progress. A group of foreign journalists was invited separately.
Short of a reunion with her husband, there is little that is likely convince Ms. Alymkulova or the relatives of thousands of other Central Asians, including at least 2,500 Kazakhs, that Chinese policy towards Muslims is benign and benefitting the community and the region's progress.
That in turn will not make things easier for the Kyrgyz and other Muslim governments at a time that ethnic and cultural identities in a nationalistic and at times xenophobic environment are becoming prevalent. Kyrgyz attitudes towards Ashlan Fu may be the barometer.
Russia's Waning Influence in Central Asia is Inviting Regional Actors to Fill the Vacuum
As the Kremlin seems preoccupied with the war in Ukraine and as the region's leaders re-evaluate their relationship with Moscow, other regional powers sense the opportunity to exploit it.
The geographical 'underbelly', as it is called, Central Asia is a region where Moscow enjoys sizeable economic, political, and soft power influence. However, the war in Ukraine has created understandable consternation in the region.
The CARs have neither condemned nor condoned the Russian action. They have been hesitant and apprehensive about supporting Russian President Vladimir Putin's aggression. In fact, certain actions indicate resistance to Moscow. While all of them are authoritarian states, they have neither outlawed any anti-war demonstrations in prominent locations nor clamped down on gatherings of solidarity with Ukraine. Kyrgyzstan, Tajikistan, and Uzbekistan rebutted Kremlin readouts that professed tacit support from their leaders. Uzbekistan warned its migrants in Russia of punitive measures, if they subject themselves to recruitment in the Russian army. As Russia's military assault faltered and the magnitude of human misery in Ukraine became clearer, countries have moved from reticent statements of concern to more explicit criticism.
As the region's leaders re-evaluate their relationship with Moscow, this has opened the door to new chances for China and Turkey, two states with historically significant ties to Central Asia.
China
For China, the Eurasian landmass constitutes the heart of its flagship Belt and Road Initiative. In other words, Beijing's path to dominance goes through Central Asia. Shipping containers from China traditionally traversed through Russia to Europe (Northern route). But following the war, the western sanctions and the trade disruptions that ensued have forced a rethink in Beijing's strategic calculus.
As a result, Chinese carriers are increasingly choosing the Trans-Caspian International Transport Route to bypass the Russian route to reach Europe. This route is also dubbed as the 'Middle Corridor of the BRI.' According to the Trans-Caspian International Transport Route Association, cargo traffic across Central Asia and the Caucasus is predicted to have a significant increase in comparison to the previous year. Discerning the geopolitical churn and change in the Eurasian political climate, logistical companies such as Denmark's Maersk and Finland's Nurminen kicked off new train services along the middle corridor. Several Chinese logistics companies, that had initially dismissed the Middle Corridor as unviable, also adapted to the changing circumstances.
Apart from this, to reassure Beijing's economic interests, Chinese Foreign Minister Wang Yi visited Kazakhstan to meet his counterparts in the third annual China-Central Asia foreign ministers meeting (C+C5).
China is also concerned about security issues and has advocated stability in the region, primarily to secure its economic interests and to prevent any spillover effects that could foment unrest in the Xinjiang province. For years, Russia and China have had an unofficial division of labor, where Moscow would take the driver's seat in security issues and Beijing would do the same in economic concerns. However, Russia's preoccupation in a protracted war juxtaposed with Beijing's growing ties with the region could translate and give China the necessary incentive to supplant Russia as a security guarantor.
Analysts have described the Russia-China partnership in Central Asia as one of 'Cooperation and Competition,' but the war has pushed Russia to a precarious position where it will find it increasingly difficult to compete, leaving it with no option but to show indisposed cooperation with China in the future.
Turkey
Turkey is another power in the region that is striving to increase its presence against the backdrop of Moscow's waning influence. In recent times, Ankara's push for more influence is evident after being on the margins for decades.
Two weeks following ex-Foreign Minister Komilov's public support for Ukraine's territorial integrity, Erdogan paid a visit to Uzbekistan. During his two-day visit, he concluded ten agreements and pledged to increase bilateral trade. Subsequently, similar agreements were concluded with Kazakhstan when Tokayev paid a state visit to Turkey. Both the leaders signed a joint statement that had reference to raising the relationship to the level of 'enhanced strategic partnership'
Turkey's hard power more than its soft power, especially its Bayraktar drones, has attracted the attention of the CARs. The use of Turkish drones by Azerbaijan to tip the scales in the Nagorno-Karabakh conflict has improved Ankara's long-dormant reputation. Turkmenistan has long been a purchaser of Turkish weapons, particularly drones. In 2021, Kyrgyzstan also purchased its own drones in response to a border dispute with Tajikistan. While Kazakhstan and Turkey have opted to jointly produce drones in Kazakhstan.
The potential for trade, though, is possibly the biggest that Turkey and Central Asia can offer one another. The scope of Ankara's economy and the resources it has access to are indeed circumscribed. Even so, a more significant Turkish engagement is currently supported in the region and is well-positioned to substantially fill the vacuum made possible by Russia after the invasion of Ukraine.
Turkey specifically seeks to establish itself as a credible and feasible alternative to Russia's position along China's Belt and Road Initiative (BRI). In the light of shifting geopolitical equations and trade route disruptions, the Central Asian States are also looking for greater participation from Ankara for purposes of connectivity and balancing the power competition in the region.
Declining Russian hegemony along with assertive responses of the CARs is giving impetus to powers like China and Turkey to play a greater role in the region. More importantly, the sanctions imposed on Russia are having reverberations throughout the region because of its ties with Moscow. Hence, for the CARs to strategically re-evaluate by inviting more regional actors is an opportunity to extricate themselves gradually from Moscow.
Tashkent's Historic Opportunity to Emerge as a Regional Leader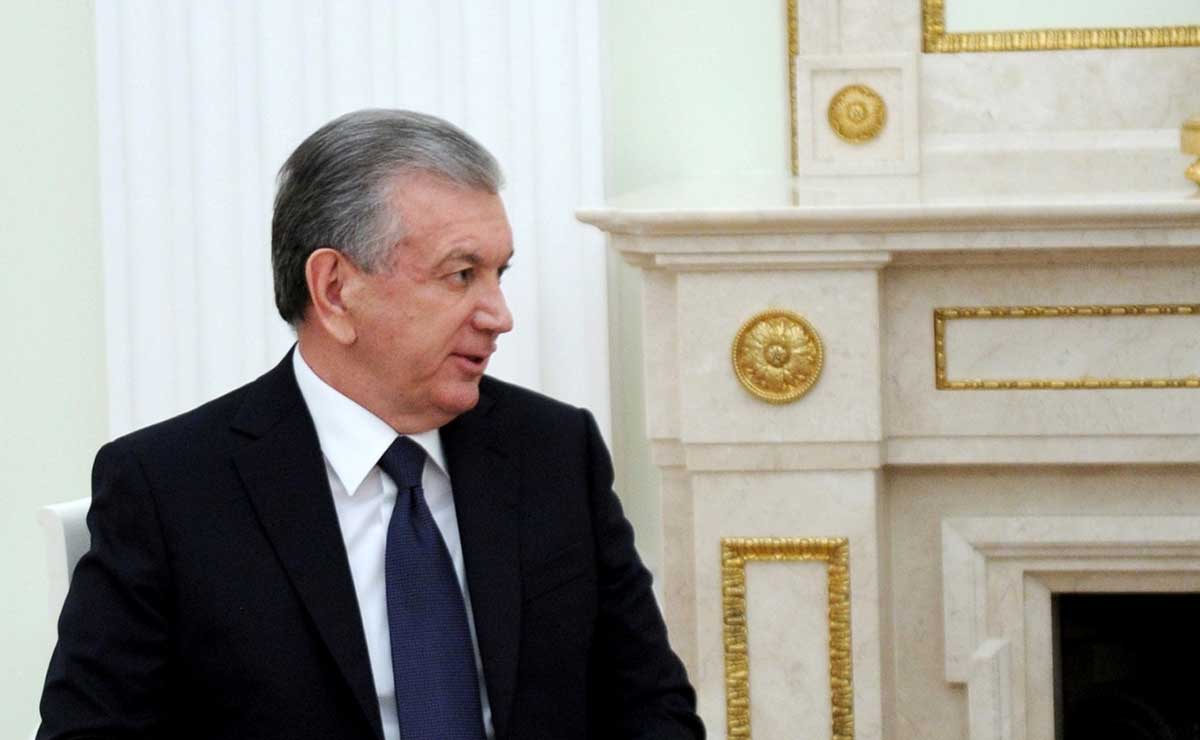 The people of Uzbekistan look to President Shavkat Mirziyoyev with hope that would have seemed impossible under the 27 year despotic regime of Islam Karimov. Since taking office in 2016, President Mirziyoyev has "astonished and delighted his citizens with his enthusiasm for reform." In 2019, Mirziyoyev decisive efforts to end forced labour in cotton fields earned Uzbekistan the honor of being named 'Country of the Year' by The Economist magazine. The U.S. State Department recently recognized Uzbekistan's efforts to "prosecute, convict, and sentence more traffickers; prosecute officials allegedly complicit in forced labor in the cotton harvest; and identify more victims;" in the 2022 Trafficking in Persons Report.
President Mirziyoyev reforms have unlocked potential for Uzbekistan to assert its status as a regional power. With a largely ethnically homogenous population of close to 35 million in 2021, Uzbekistan stands out as a natural leader in Central Asia. Against the backdrop of the ongoing war in Ukraine, President Mirziyoyev benefits from not being part of the Moscow-led organizations of the Eurasian Economic Union (EEU) and the Collective Security Treaty Organization (CSTO). Earlier in July 2022, President Mirziyoyev demonstrated his ability to respond to mass protests in Karakalpakstan with adequate action: personally traveling to Karakalpakstan, cancelling the objectionable constitutional reform, calling for the de-escalation of violence perpetrated by security forces against civilians, and dismissing unresponsive government officials. These steps represent a significant departure from the actions of his predecessor and his neighbors in the region, who met protests with excessive violence and turned to Moscow for support.
President Mirziyoyev's work, though admirable, is far from complete. Uzbekistan still must guard against pervasive efforts of Russian influence in order to effectively exercise its regional power and stake its claim as a nation on the rise in both liberty and prosperity.
Alisher Usmanov, an infamous Russian-Uzbek billionaire metal magnate and early Facebook investor, is known by many as a tool that President Putin uses for his influence in Uzbekistan. Usmanov is "entrusted with servicing financial flows" for Putin. Many recall Usmanov's emotional plea directed at Putin's nemesis, Alexei Navalny, in a cringe-worthy attempt to demonstrate his loyalty. In addition to Usmanov's ties to Putin, he is also known to be a close ally of Kazakh President Tokayev, an old classmate at the Moscow State Institute for International Relations in the 1970s.
Usmanov is one of Putin's favorite oligarchs, and was heavily sanctioned by the United States, European Union, and United Kingdom following Putin's irredentism in Ukraine. The most heartbreaking loss for Usmanov is surely his Dilbar: a $600 million yacht named after his mother which was seized by German authorities. The largest yacht in the world by gross tonnage, the Dilbar is complete with two helipads and one of the biggest indoor pools ever installed on a yacht. Usmanov, as well as his two sisters who face related sanctions, each filed legal appeals in April in attempts to overturn the EU sanctions. These appeals were denied.
Usmanov, more so than most oligarchs, inspired the establishment of a special sanctions enforcement task force in the UK, and a special "KleptoCapture" unit in the US: groups comprised of interagency experts dedicated to building cases, tracking assets, and enforcing sanctions against oligarchs. This effort was characterized by UK Foreign Secretary Liz Truss: "Our message to Putin and his allies has been clear from day one – invading Ukraine would have serious and crippling economic consequences. Sanctioning Usmanov and Shuvalov sends a clear message that we will hit oligarchs and individuals closely associated with the Putin regime and his barbarous war. We won't stop here. Our aim is to cripple the Russian economy and starve Putin's war machine."
Russia's Foreign Minister Sergei Lavrov is set for an official visit to Tashkent, Uzbekistan on July 28 and 29 in conjunction with a meeting of the Shanghai Cooperation Organization (SCO). Lavrov's visit comes at a pivotal time for President Mirziyoyev to assert Uzbekistan as a leader in Central Asia amidst war in Ukraine and instability amongst its neighbors.
President Mirziyoyev should be wise in his dealings with both Lavrov and Usmanov, as onlookers will perceive an embrace as a sign of Russia's growing influence in the country. Usmanov's participation and investment in Uzbek national projects will deter multi-lateral development bank financing and other Western capital inflow. A continued relationship with Usmanov is not the key to Mirziyoyev's prosperity. Uzbekistan has a historic opportunity to strengthen its role on the global stage under President Mirziyoyev's leadership. Lavrov's visit comes at a crucial time to show that Tashkent is not under Moscow's thumb. President Mirziyoyev has begun his term by galvanizing the Uzbek people in hopes of reform. As is made crystal clear in Ukraine, embrace of Russian influence, whether diplomatic or oligarchic, dims this light of hope.
Escaping a bear hug: Kazakhstan seeks closer ties to US and Europe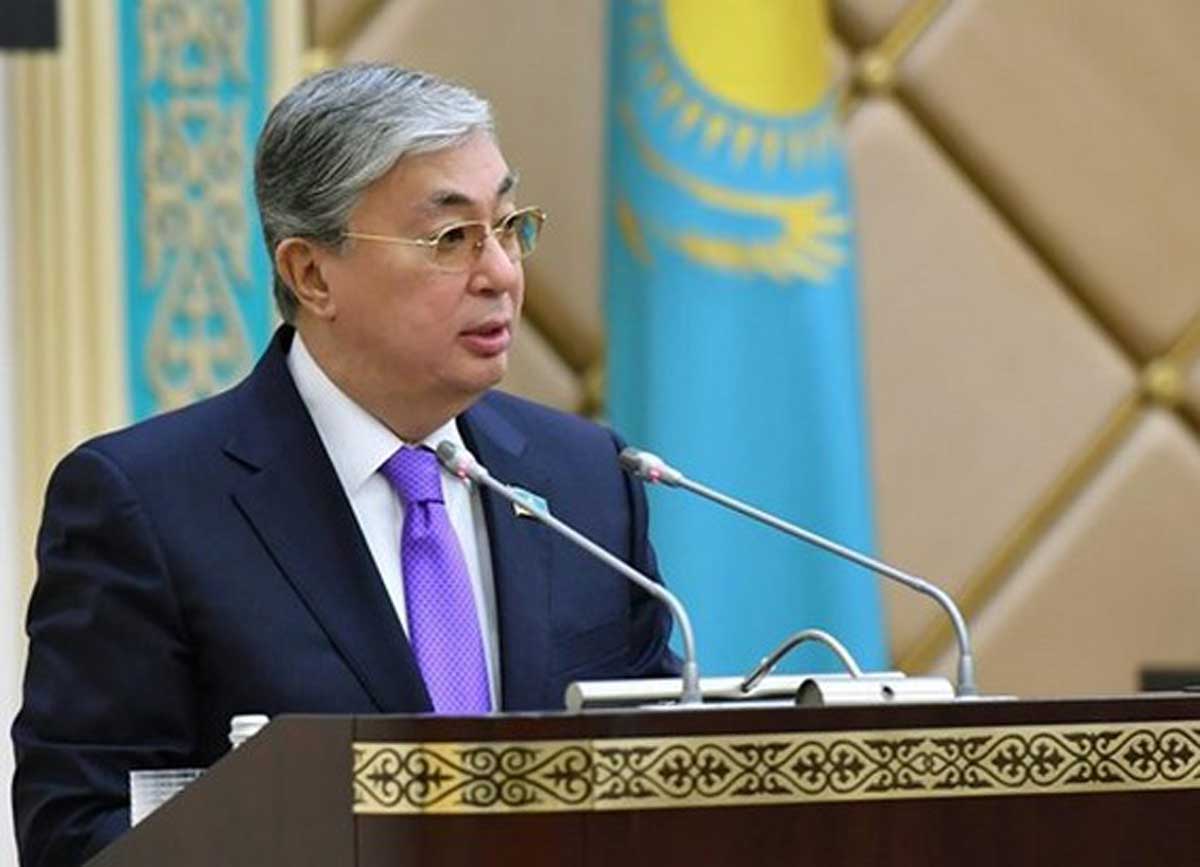 Eight years ago, Kazakh shrugged off Russian President Vladimir Putin's remarks suggesting he could pull a Ukraine on Kazakhstan. They did so again in January when Mr. Putin reiterated his denial of Kazakh nation and statehood while Russian troops massed on Ukraine's border. Today, Kazakhs no longer discount Mr. Putin's words.
As a result, the days are likely gone when Kazakhstan would invite Russian troops to squash a popular revolt and rioting fuelled by infighting among the country's elite. But, to be fair, Russian troops withdrew within days early this year after helping to restore law and order, despite Mr. Putin's rhetoric.
Russia's invasion of Ukraine on February 24 puts Mr. Putin's assertion that "Kazakhstan is a Russian-speaking country in the full sense of the word" in a different light, even if few, if any, believe that the Russian leader is about to take action.
Nevertheless, today, Kazakhs pay attention to accusations by Russian commentators and officials that Kazakhstan has become an enemy by failing to support Mr. Putin's war in Ukraine.
Kazakh President Kassym-Jomart Tokayev made his opposition to the invasion clear when he attended in June the St. Petersburg Economic Forum. Sitting next to Mr. Putin, Mr. Tokayev insisted that Kazakhstan did not recognize breakaway Russian-supported "quasi-state formations" such as Ukraine's regions of Donetsk and Luhansk and Georgia's Abkhazia and South Ossetia.
Mr. Tokayev further appeared to confirm Russian assessments of Kazakh hostility when he declared that Kazakhstan hoped to offer an alternative to Western businesses leaving Russia because of US and European sanctions imposed in response to the invasion.
Earlier, Kazakhstan abstained in a United Nations General Assembly vote that condemned Russia for its invasion of Ukraine.
Since then, Kazakhstan's sovereign wealth fund announced that it would no longer do business in Russian rubles. Kazakhstan also stopped producing Russia's Sputnik V vaccine against Covid-19.
More hard-hitting, Kazakhstan reversed its long-standing monetary policy, allowing the Kazakh tenge to track the ruble. In doing so, it effectively decoupled its currency from its Russian counterpart.
Russia saw the move as a step towards a Kazakh withdrawal from the monetary committee of the Commonwealth of Independent States (CIS), the regional organization of former Soviet republics established after the demise of the Soviet Union.
The lessons of the January revolt and the Russian invasion have also prompted Kazakhstan to focus on strengthening its armed forces, building a local defense industry, and reducing its reliance on Russia for arms purchases.
Kazakhstan, the only Central Asian country to border Russia, is vulnerable because its 7,644-kilometre Kazakh-Russian border is the world's longest continuous international frontier and its second-longest by total length, after the Canada–United States border.
In retaliation for Kazakh support of efforts to reduce European Union dependence on Russian energy, Russia this month halted the flow of oil through a pipeline that pumps oil from Kazakhstan's Tengiz oil field to the Russian Black Sea port of Novorossiysk.
The closure, ordered by a Russian court initially for one month, followed on the heels of a telephone call between Mr. Tokayev and European Union Council President Charles Michel.
Mr. Tokayev hopes that the EU will help Kazakhstan develop "alternative transcontinental corridors," including "an international trans-Caspian traffic route" that would bypass Russia and link it to a pipeline that connects the Azerbaijan capital of Baku to the Turkish Mediterranean port of Ceyhan.
Focused on connectivity, the Kazakh, Azerbaijani, and Turkish ministers of foreign affairs and transport met in late June to discuss the accelerated development of the route or Middle Corridor that would link Europe and China, bypassing Russia.
The EU-Kazakh discussion reflects heightened European interest in Central Asia. In an earlier indication, European Union officials said that the EU would become the top investor in the world's tallest dam in Tajikistan. The move was aimed at helping Central Asia reduce its reliance on Russia and constituted part of the EU's answer to China's Belt and Road Initiative.
It's an approach that is gaining traction in Washington.
"As Washington policymakers look for ways to counter Russian influence and complicate Mr. Putin's life, helping Kazakhstan reduce its dependence on Moscow-controlled pipelines, reform its economy, and coordinate with neighbouring Central Asian states to limit the influence of both China and Russia might be a good place to start," said Wall Street Journal columnist Walter Russell Mead.
Even so, the increasingly tense Russian-Kazakh relationship has not prevented Kazakhstan from planning to participate, alongside, among others, China, Iran, India, Uzbekistan, Azerbaijan, and Armenia, in Russia's International Army Games next month, the first time the event is being held since Russia invaded Ukraine.
The games are likely to be a mere blip on a downward trend.
Mr. Putin signalled that he had not lost sight of Central Asia because of Ukraine by last month visiting Takijistan, home to Russia's largest foreign base, and Turkmenistan for a Caspian summit that Mr. Tokayev also attended. It was Mr. Putin's first trip abroad since his troops invaded Ukraine.
"The war of words is likely to escalate in the coming days and weeks. Moscow is certainly likely to use its control of pipelines, its propaganda apparatus, and its ties with China to try to rein in Kazakhstan. Nur-Sultan, in response, will likely pursue a more nationalistic policy at home and seek closer relations with the West," said Russia and Central Asia analyst Paul Goble, referring to the Kazakh capital that was renamed Nur-Sultan in 2019.