Japanese Spirit: TAG Heuer Carrera Heuer 02
Intense black dial, steel counters, large alligator strap: the latest creation by the famous Japanese designer Hiroshi Fujiwara is an avant-garde reinterpretation of the iconic TAG Heuer Carrera, limited to 500 watches.
Designer, musician, prominent influencer: Hiroshi Fujiwara never stops. With his fashion label and studio Fragment Design, the Japanese designer has made a name for himself in the fashion world with a line of disruptive streetwear clothing. Daring to disturb is his credo.
A pioneering spirit shared by TAG Heuer, which has entrusted him with the most iconic of its models: the TAG Heuer Carrera.
To reinterpret this watch, Hiroshi Fujiwara first immersed himself in the history of these iconic models. Linked to motor racing since 1963, the TAG Heuer Carrera collection has established itself as a reference thanks to the revolutionary design of its dial.
A minimalist design chosen by Hiroshi Fujiwara, who then transformed it to make the TAG Heuer Carrera Heuer 02 by Hiroshi Fujiwara an original piece. A masterpiece of creativity powered by the Heuer Calibre 02, the manfucture movement developed and produced by TAG Heuer, which guarantees Swiss avant-garde savoir-faire.
Completed by a large black or grey NATO alligator strap, this unique timepiece celebrates the Japanese design while perpetrating the motor racing DNA of the TAG Heuer Carrera.
Top 5 techniques to design a modern home in 2023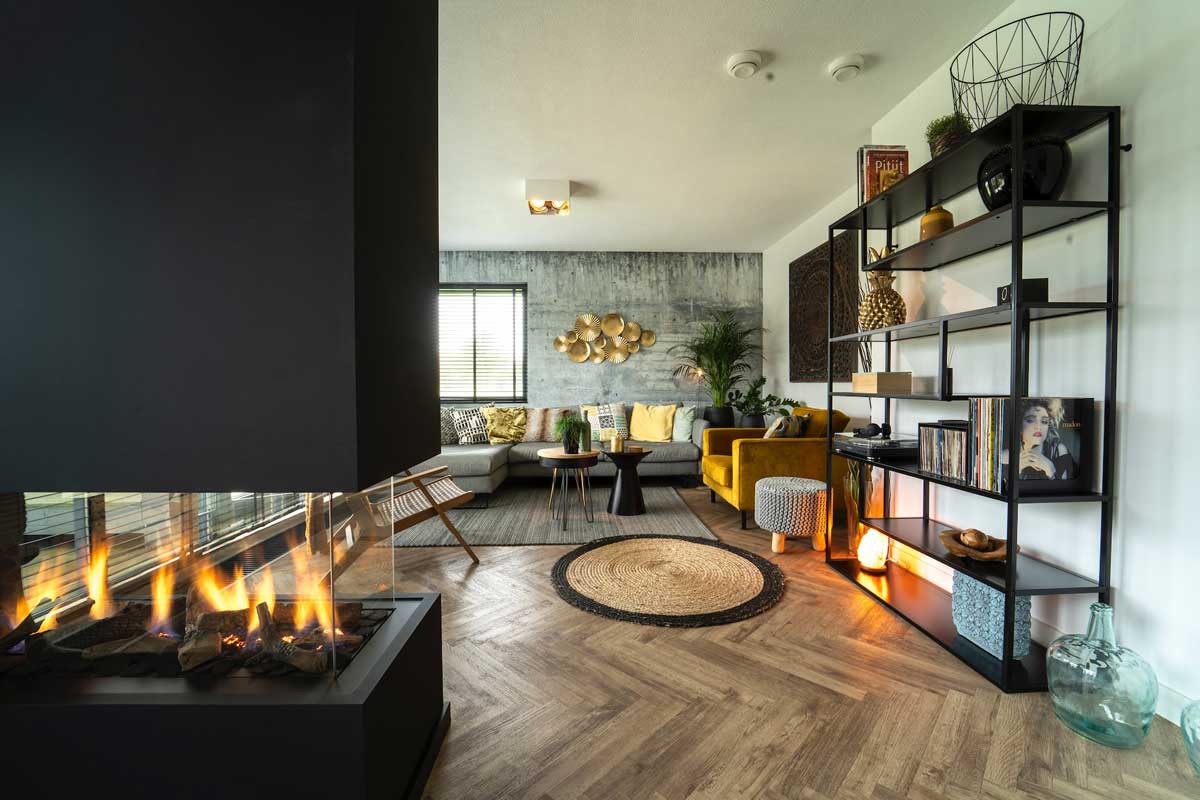 Now is the perfect time to start designing that dream home of yours! With innovative design trends on the rise in 2023, this guide will take you through all of the top techniques to make your modern home stand out. Let's get started!
Incorporating natural elements into your home design
When designing a modern home in 2023, incorporating natural elements into the design scheme can add warmth and texture. Natural elements such as wood, stone, exposed brick walls, and plants will give your interior a tactile feel while adding visual interest to your space. Using wood and other natural materials can also serve an important purpose in creating a space with good acoustics. The use of furniture made from organic materials such as cane china, vintage Turkish rugs, rattan and jute will further accentuate the use of natural items within the room.
Incorporating plants into interiors is not only aesthetically pleasing but it has also been linked to numerous physical and mental health benefits. A zen garden in your living area or intermixing potted plants with eclectic decor creates a tropical ambiance that promotes relaxation. Consider using wall-climbing ivy to soften the edges of outdoor spaces as well as textured walls and staircases that offer aesthetic appeal through its undulating vines. Nature has much to offer when it comes to unique modern house plans and should be an essential element you include when updating or renovating your current space.
How to achieve the perfect balance of contemporary and cozy
Achieving the perfect balance of contemporary and cozy is no easy feat, but with some knowledge and a bit of effort, you can easily create a modern home that you, your family, and all your guests will love. Here are a few top tips to help you design a dream house befitting of the 2023 era:
-Opt for natural materials like wood, stone, and metal: By combining materials like these into the overall design elements in your home you can both add texture and interest to each space while also allowing for customization.
-Utilize smart features: With many advances in technology, integrating automated features into each space will help make life easier and can even help save on energy costs.
-Maximize the use of natural light: Maximizing natural light within each room can help open up any cramped or narrow spaces while still maintaining a modern yet welcoming feel throughout the house.
– Incorporate nature into indoor spaces: Installing plants, trees or rock gardens indoors that reflect locally-occurring elements will bring life to any room both indoors and outdoors.
These are just a few ideas that should help put you on the path towards creating an aesthetically pleasing yet equally functional modern home by 2023. With plenty of design options out there it may seem overwhelming at first – but using these tips as your starting point will give your dream house exactly the aesthetic edge it needs!
Conclusion
In conclusion, when designing a modern home for 2023 and beyond, you must pay attention to key elements like natural lighting, energy efficiency, an open layout, multipurpose furniture and smart home technology. Additionally, you should focus on balancing both modern-day practicality and aesthetics in order to create a personalized home that caters to your individual needs and preferences. By creating a harmonious combination of style and functionality in the home design process, you will be able to enjoy all the conveniences that tomorrow's technology can offer while still maintaining the luxurious and beautiful atmosphere of a modern house.
Buying Guide for Custom-Made Backpacks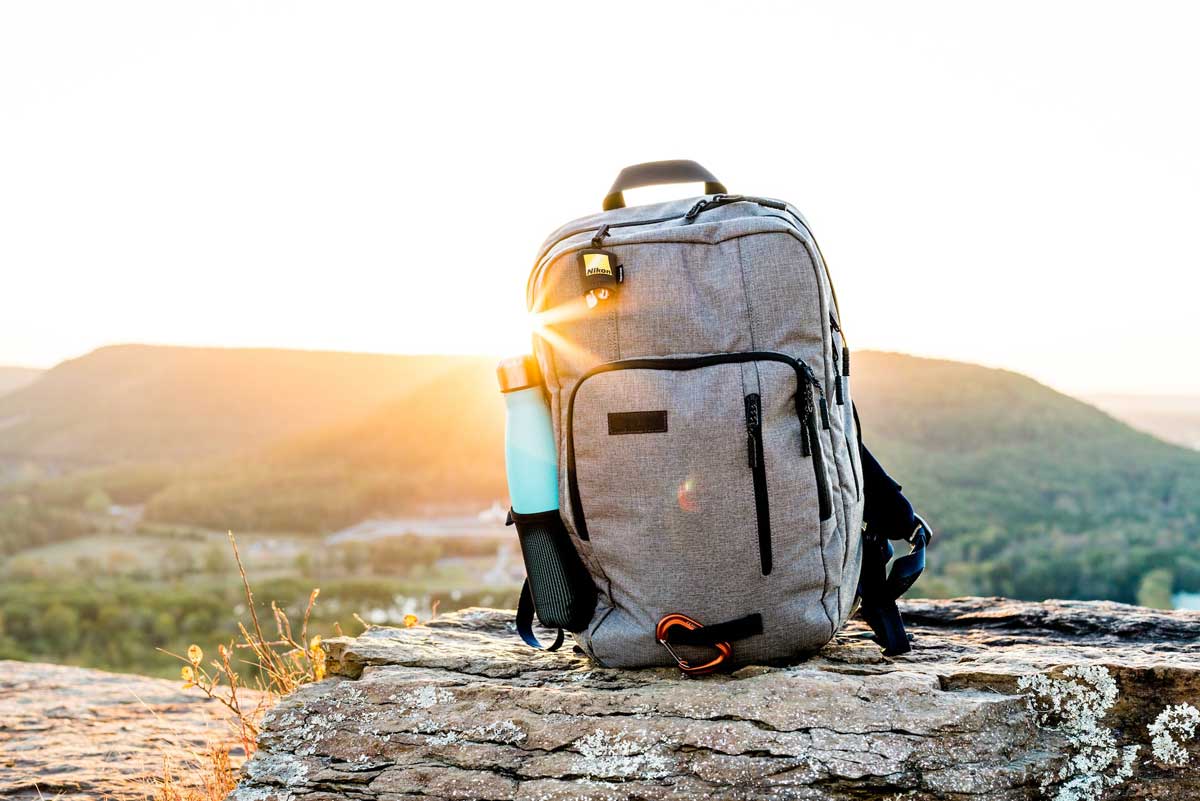 With the evolution of our daily activities, there is a need to purchase a more versatile bag like a backpack. Custom-made backpacks are used as promotional products to promote various brands or products owned by people who want to look unique. The backpacks may feature a unique design, brand colours, and logos.
When looking for a customized backpack, it is vital to check various characteristics to boost the bag's longevity. This article details everything you need to know about custom backpacks including their benefits and what to look for when purchasing one.
Below are some factors to consider when purchasing a custom-made backpack.
Budget
How much are you planning to spend on a bag? A relatively good budget will enable you to purchase a high-quality, long-lasting backpack. Check out various online shops such as Amazon to find a good customized bag that matches your needs.
Other than holding your stuff to keep your hands free, here are some other benefits of choosing one from Rocketbag's custom-made backpacks.
Type of Material
The material used in making the customized backpack will determine its longevity. Based on expert advice, always settle on bags made from leather, canvas, or cotton. These materials are lightweight, meaning that you can carry them for a long time without getting tired.
They are also wear-resistant and waterproof, which guarantees durability. Nylon and polyester bags are cheaper but are not as durable as leather or canvas bags.
Capacity and Pockets
Choose a customized backpack that easily fits all your items whenever you need it. The good thing about these backpacks is that they come in various sizes from small to large. Small custom-made bags can carry between 5 to 10kgs whereas the largest can carry up to 50kgs.
A customized backpack with added features such as laptop sleeves and hydration packs can be amazing. You can also customize your bag to have anti-theft features to prevent theft or attach movable wheels to minimize strain when moving around.
They Are Fashionable
Custom-made backpacks come with different prints or patterns, which makes them look trendy, especially for young people. Moreover, their stylish nature makesthem suitable for various functions. With the emergence of technology, designers make unique backpacks to match their customers' needs.
As opposed to carrying items in your hands, which is sometimes uncomfortable and not practical, backpacks provide extra protection for items. With anti-theft available in customized bags, you can safely keep valuable items.
Comfortable
If you carry a lot of stuff at once daily, it is much easier and more comfortable to carry them in a backpack. Furthermore, high-quality custom-made bags distribute the total weight evenly on your back and shoulders, which boosts comfort.
Though high-quality and durable customized backpacks are expensive, it is important to own one. A quality backpack should be trendy, comfortable, and made from durable material.
Bottom Line
Custom-made backpacks are designed for specific purposes such as corporate gifts, going to school, camping, or going to fitness centres. The tips shared in this guide will help you find the best custom-made backpack that meets your needs and is durable.
Versatile Fall Outfits for Work and Play
As the months begin to change and you feel that recognisable chill starting in the air, it clearly indicates that Autumn is on its way. As a transitional season, along with spring, finding very versatile wardrobe pieces is a sure way to extend your closest options without breaking the bank.
Mixing and matching midi dresses with cardigans and tailored trousers will graphic tees allow you to remain stylish and comfortable as you battle your way through interchanging hot and cold days before the winter chill fully settles in.
Something to Remember
When it comes to formal business attire, you have to go by the parameters provided to you by your company. They may have a strict dress code you must follow, which sadly doesn't allow for much self-expression.
However, if you are given more freedom, don't go too far with personal expression unless your office has clearly expressed its desire to embrace this way of dressing. Instead, stick to more neutral tones, solid colours, pastels and subtle patterns. Anything too bright or "busy" instantly looks more casual, which might not be what you are after.
Tailored Trousers
Tailored trousers should be a closet must-have for all women. They are incredibly chic and can be worn all year round in formal and casual settings. Again, you have a variety to choose from, including bootleg, cigarette cut, and cuffed.
The style that suits your body shape best is mainly up to personal preference. Selecting different patterns and colours will help you dress it up or down. For a work look, pair a cigarette cut with loafers, a white button-up and a smart blazer. For a more casual look, switch to a comfortable bootleg style paired with a graphic tee and sneakers. Throw a jersey overtop if needed.
T-Shirts
If you are still working in the traditional business office environment, this one may not be for you. But more and more, thanks to a global pandemic, the level of formality in offices has changed to a more relaxed and casual nature. So naturally, this opens up the outfit possibilities quite a lot, mainly giving you the ability to include things like graphic tees and neutral t-shirts into your work attire.
A stylish way to carry this item into autumn is pairing it with trousers or fitted jeans, a pair of heels or loafers and a cardigan for a more casual look or a fitted jacket for a more formal choice.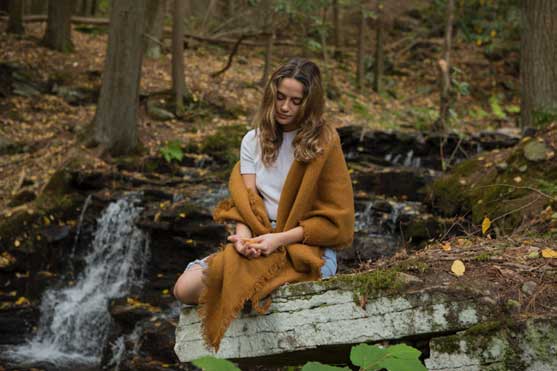 Blouses
Whether silk, satin, linen, or cotton, incorporating blouses into your clothing choices adds a feminine and flirty twist to the regular button-up shirt. Lighter, more breathable materials are ideal by themselves for the warmer autumn days and can easily be worn under any jacket option if there is a chill in the air.
Consider keeping away from any variations that have bright colours or significant patterns. These will make the blouse harder to pair with items you already have. Additionally, they might become less appropriate for the office.
Cardigans
Cardigans are a fantastic choice for Autumn due to their ability to keep you warm without making you overheat. Because of the various knit options available, including thick wool, thin wool and cotton, and knee-length or thigh-length hems, there is a cardigan out there to suit any day of autumn.
They can be worn over pants, dresses, skirts, and shorts, and you can wear them buttoned or open. Like most staple pieces, neutral colours will give you the most extensive range of wear, but if you find a cardigan that can insert a pop of colour into your outfit, don't be scared to experiment.
Shorts
Shorts might seem a little out of place in autumn fashion, but it holds its own amongst transitional pieces. A standard piece of advice for days when you can't quite figure out the temperature is to wear winter on top and summer on the bottom, or visa versa.
Cotton shorts can be effortlessly styled with a blouse, button-ups, graphic tees, and fashion sneakers for an edgy street-style inspired look. Alternately, leather or faux leather shorts can be paired with a silk blouse, heels and a smart jacket, taking you from a business meeting to evening drinks without an outfit change.
Shoes
Having footwear that you can turn to for both work and play is relatively vital as shoes can be an item that starts to add up moneywise. Investing in three or four good quality shoes that can be worn throughout the year, and more importantly, throughout the seasons, pays off in the long run.
A chic pair of heels is almost a given, but for many women, they are neither practical nor comfortable to wear. Thankfully, they are not the only option for the office so if you would rather avoid them, go ahead. Instead, look to purchase a pair of leather or faux leather loafers, traditional combat boots, and stylish sneakers.
Each of these options can be paired with pants, jeans, shorts, and dresses, giving you maximum versatility for your work wardrobe and personal life.